Gobble is a weekly dinner kit subscription box. Each prepped and portioned meal is $11.95 per person at regular price. Gobble currently ships to California, Nevada, Washington, Oregon, Arizona, Idaho, and Utah.
What's cool about Gobble is that they do the prep work for you! Each recipe comes with a high-quality recipe card, side one includes the household items that you'll need to prepare your meal, the contents of each dinner kit and a little bit of trivia. Side two has simple to follow directions that are as easy as one, two three. Gobble promises that dinner prep is only 10 minutes with their kits. That's a really small amount of time to prepare dinner in. All the ingredients neatly packaged with labels and individualized so there is no cross-contamination.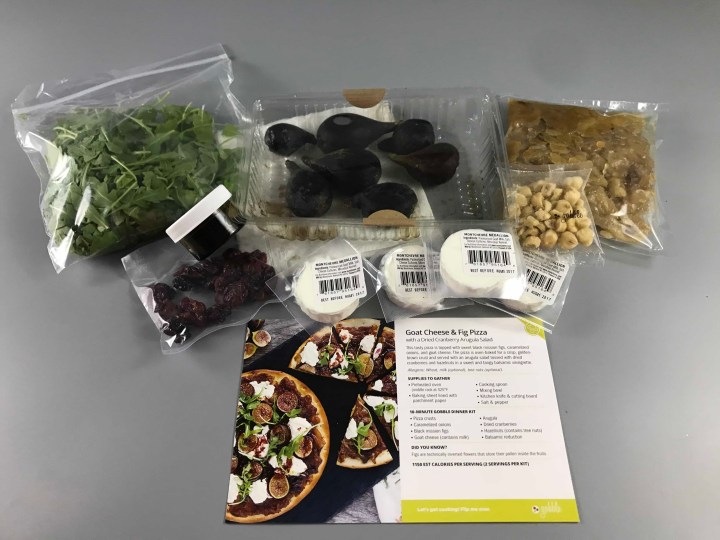 Goat Cheese & Fig Pizza with a dried cranberry arugula salad. I didn't get the pizza crusts so I could not make this meal and it was the one I was the most excited to try. I may try finding a recipe online because it sounds fabulous.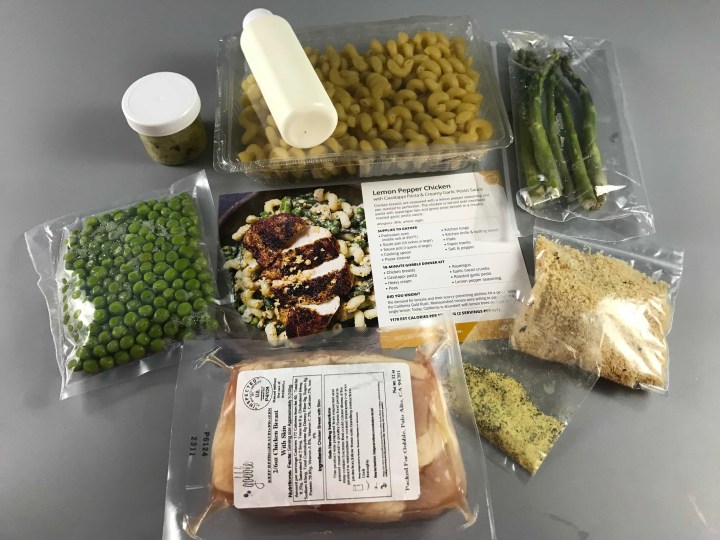 Lemon Pepper Chicken with cavatappi pasta & creamy garlic pesto sauce.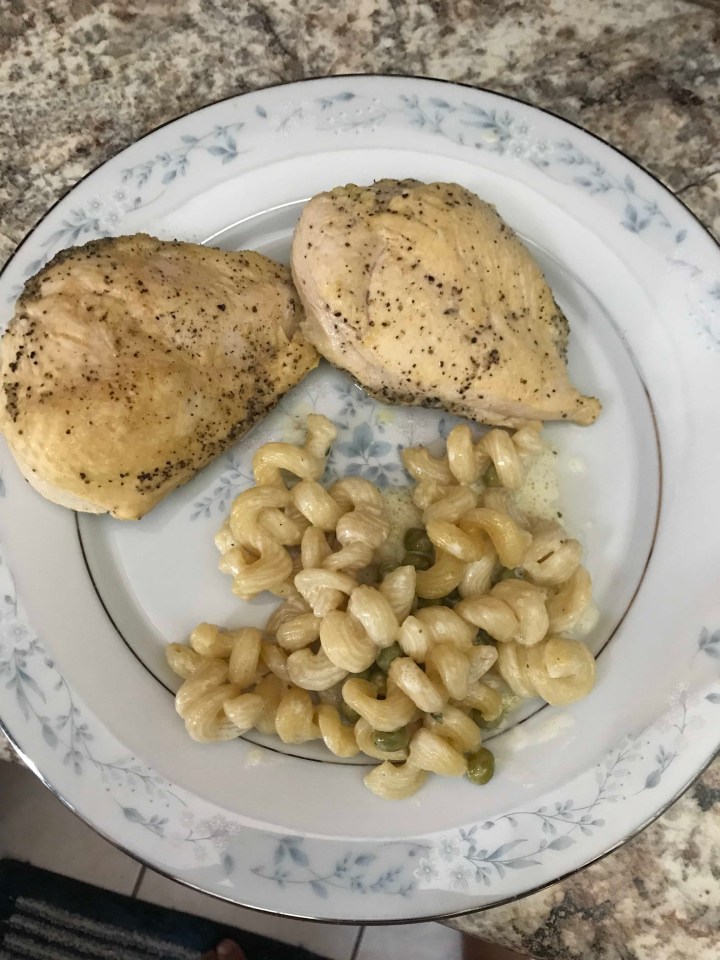 This chicken was super tender and perfectly spiced. I'm not a huge fan of pasta salad but I am loving the asparagus in this one, I could have lived without the peas. I wish I could find the garlic pesto sauce in my everyday grocery store, it was divine.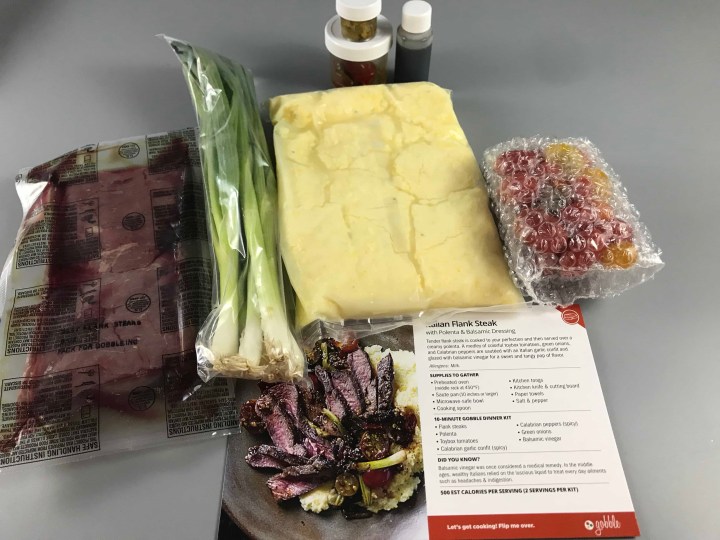 Italian Flank Steak with polenta & balsamic dressing.
This flank steak will make you feel  like a professional cook, it's super easy and melts in your mouth. Polenta is not my favorite food but it was decent with a mouth full of steak and veggies. I am always amazed how simple these recipes are and how amazing they taste.
Gobble makes dinner time a stress-free and hassle free time in my home. I love knowing that with just 10 minutes I can make a well balanced delicious meal the entire family will tolerate. The easy to follow directions are great for cooks of every level. I do wish that the measurements were written on the cards so I could recreate my favorite meals. I am thinking next month I'm going to be doing all red meats and  veggie sides. I can't wait!