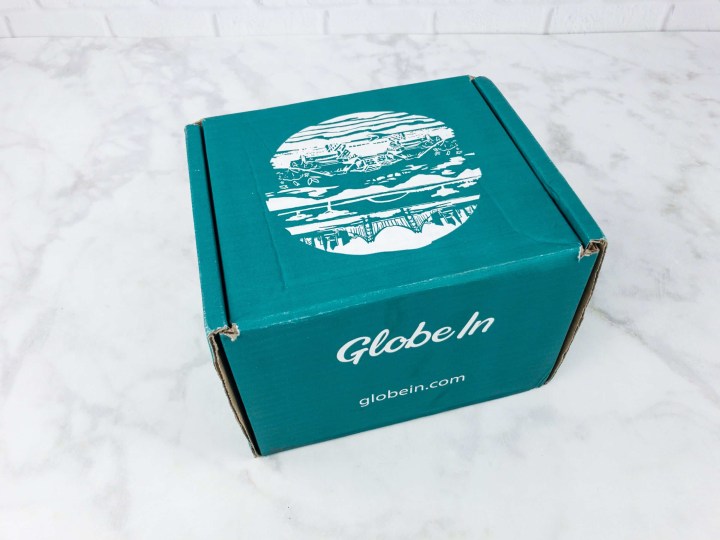 The GlobeIn Artisan Gift Box is a subscription that sends 4-5 handcrafted products from around the world. All items are produced either by collectives that are fair trade certified or that respect and adhere to fair trade principles. All artisans and farmers whose products are distributed by Globe In are paid a fair wage for their products.
Subscriptions cost $55 per month, but the price can go as low as $40 with a longer subscription. For those who would prefer to receive one handmade product each month, GlobeIn also operates the GlobeIn Club which costs $10 each month.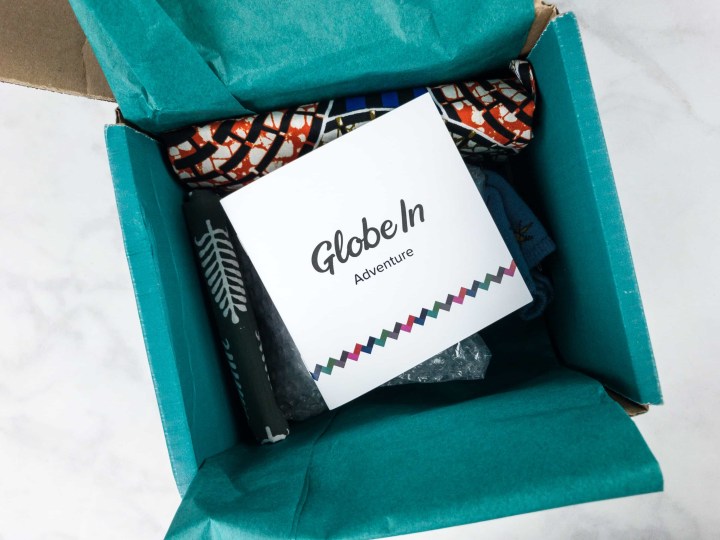 GlobeIn is committed to empowering artisans around the world. With each shipment, you'll get to learn about the artisans and communities your purchase has helped to support.
DEAL: Save $10 on a 3-month subscription with coupon code WELCOME.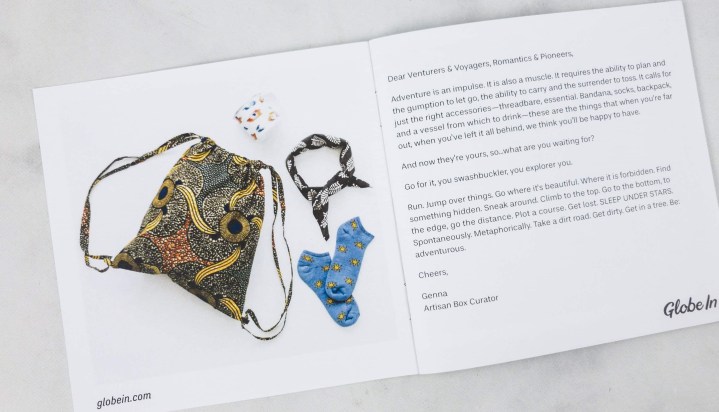 The theme for this box is ADVENTURE. Artisan Box subscribers have a selection of themes from which to choose. This way, artisans will be able to meet GlobeIn's needs while also having longer, steady work as they continue to produce items for the Artisan Box.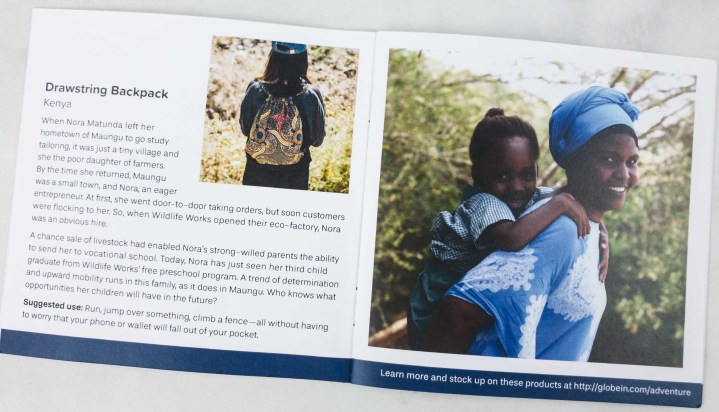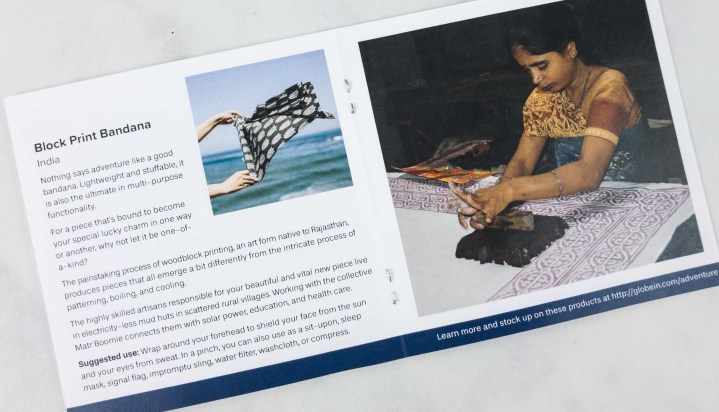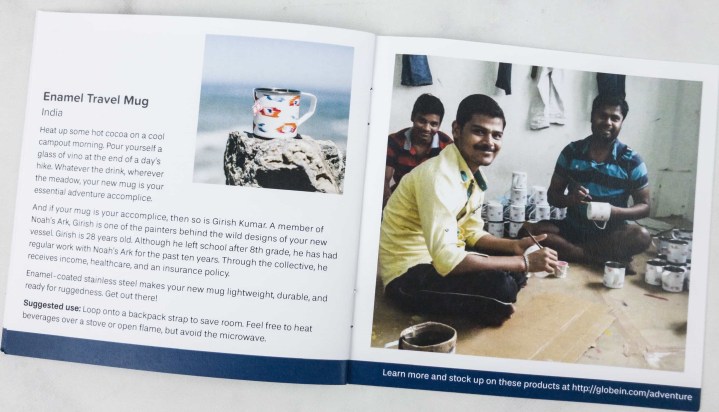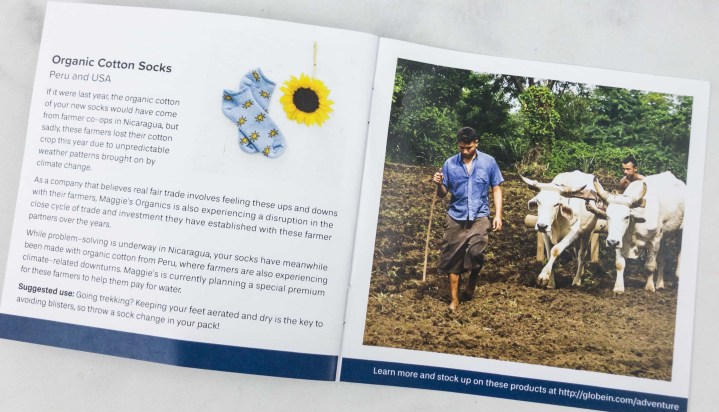 Along with all of the lovely items in the box, the Artisan Box includes a booklet that gives details about each of the artists responsible for the items in the box.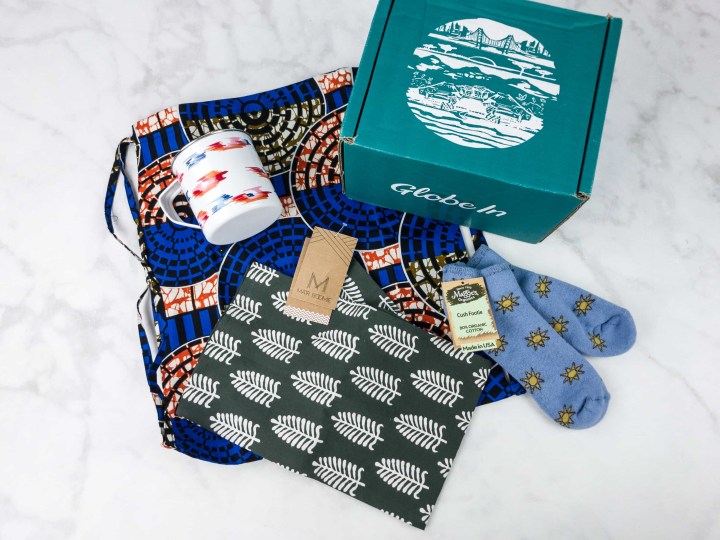 Everything in my box!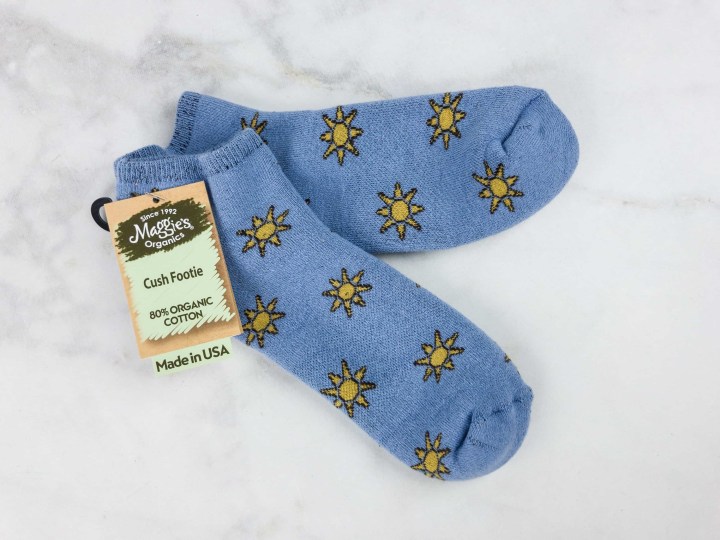 Organic Cotton Socks – Peru and USA ($10) This pair of socks is perfect to wear on an adventure to prevent getting blisters. It feels nice and comfy on the feet, plus the design is super cute!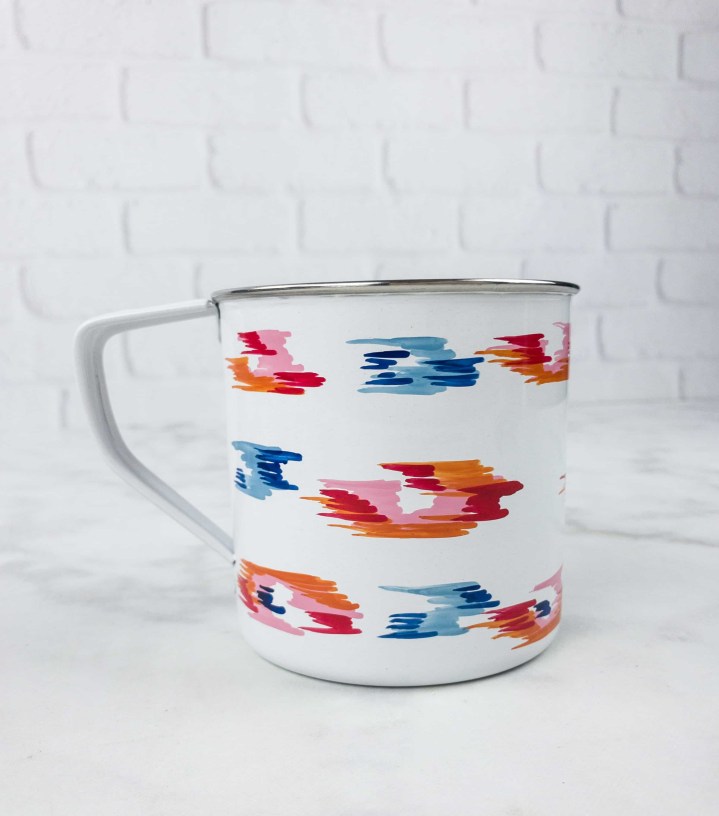 Enamel Travel Mug – India ($12) This mug is so handy! Ideal whether you're drinking hot cocoa while camping in the mountains or celebrating with some vino at the beach.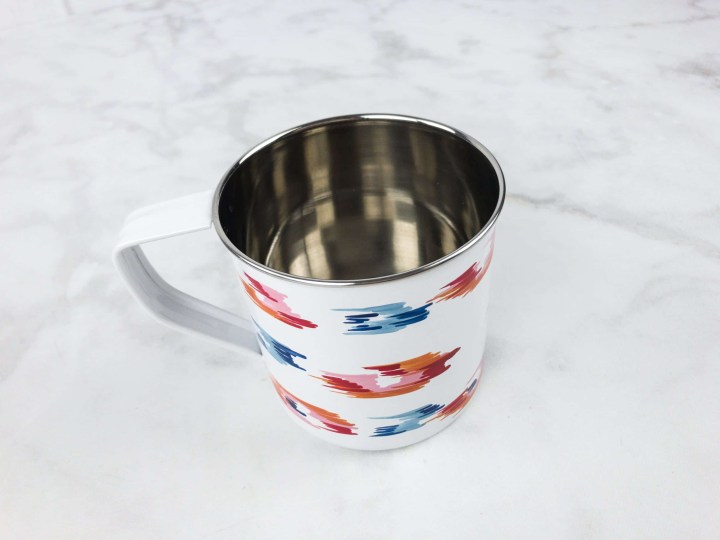 This mug is stainless steel and enamel-coated. But don't worry because it's lightweight! You can even loop it onto your backpack strap to save space.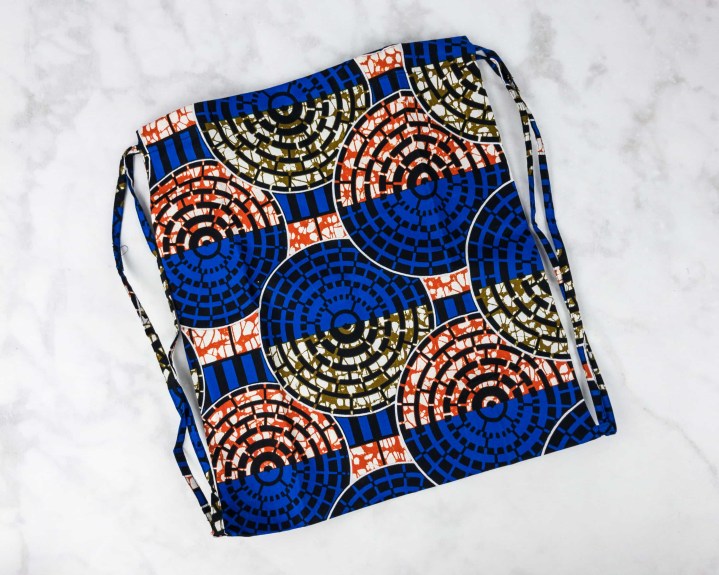 Drawstring Backpack – Kenya ($25) The size of this backpack is enough to carry summer essentials such as a sunscreen and a face towel or a wallet and a phone.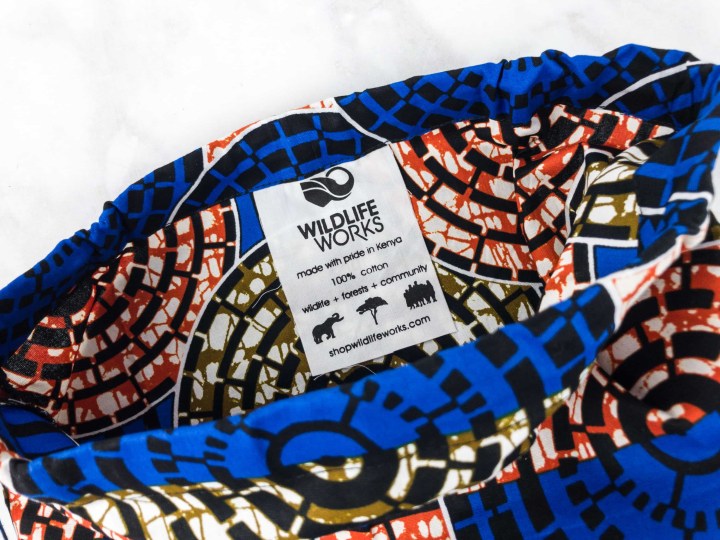 With this, you can run, climb and jump without having to worry about your valuables falling or getting left behind somewhere. It's pretty stylish too!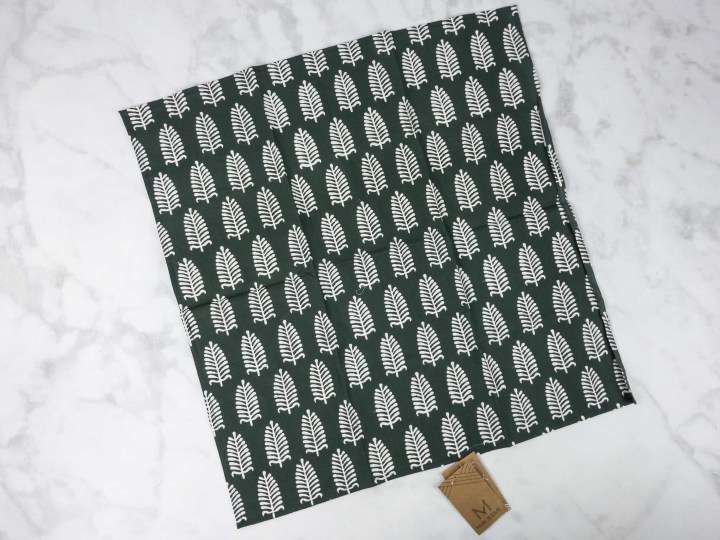 Block Print Bandana – India ($14) This item is so versatile!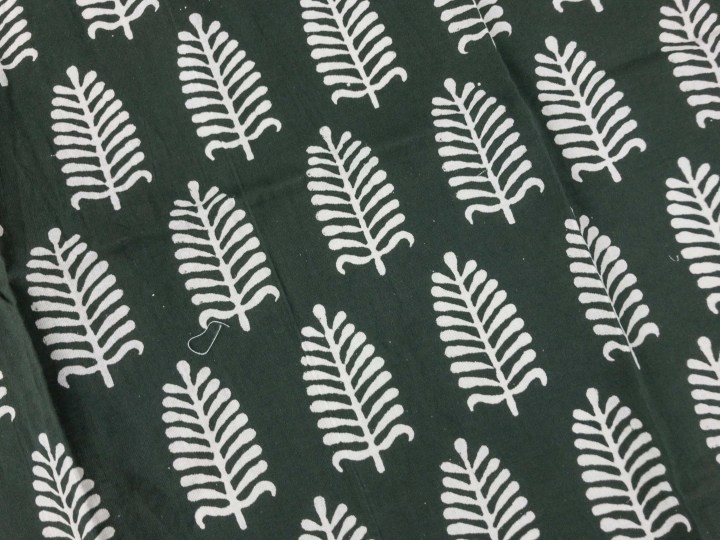 You can wrap it around your forehead to protect your face from the sun, use it as a washcloth, or even make it your water filter.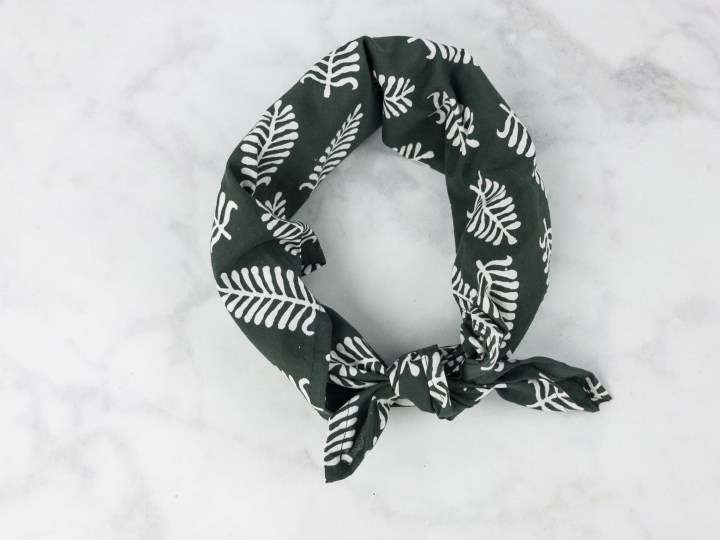 This box is packed with practical items – such a wonderful set that made us look forward to spending summer outdoors!
Do you subscribe to Globe In Artisan Gift Box? What has your favorite theme been?