Glamour Doll Eyes delivers fun and unique eye shadow colors and other makeup to your door every month. It costs $8 per month to subscribe, and you'll get a collection of new, limited-edition eye shadow colors that are guaranteed to make your eyes pop! They also have a just the shadow subscription, plus a blush club!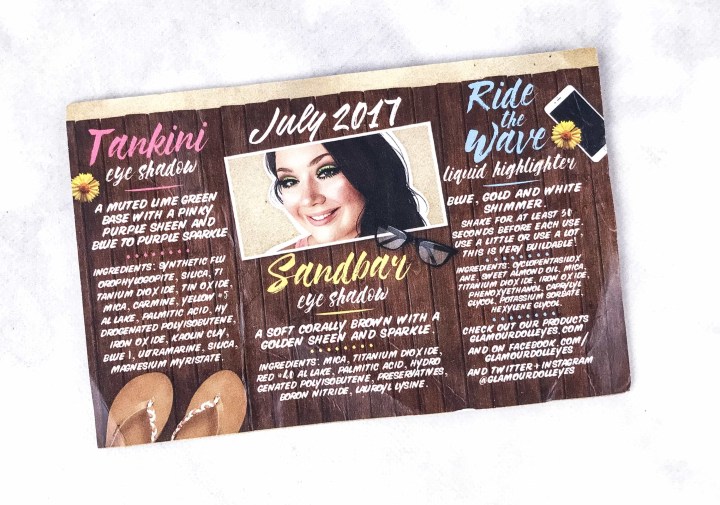 The information card gives you a list of the items this month, plus the description and ingredients of each makeup item.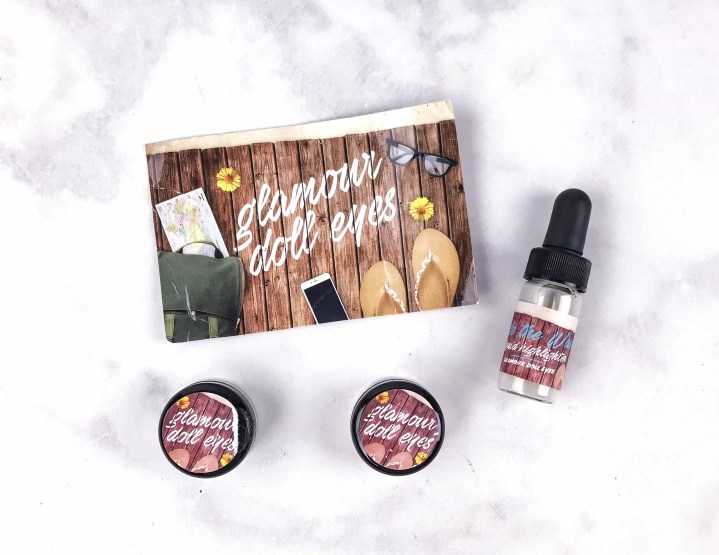 Everything in my Glamour Doll Eyes box: Tankini Eyeshadow, Sandbar Eyeshadow, and Ride The Wave Liquid Highlighter!
Before we get to the goodies, I should mention that this subscription is on a long waitlist. If you're interested, sign up now. It probably took me 6 months to get off. There's also a shadow singles OTM club ($4.50) and it looks like glitter and blush are coming!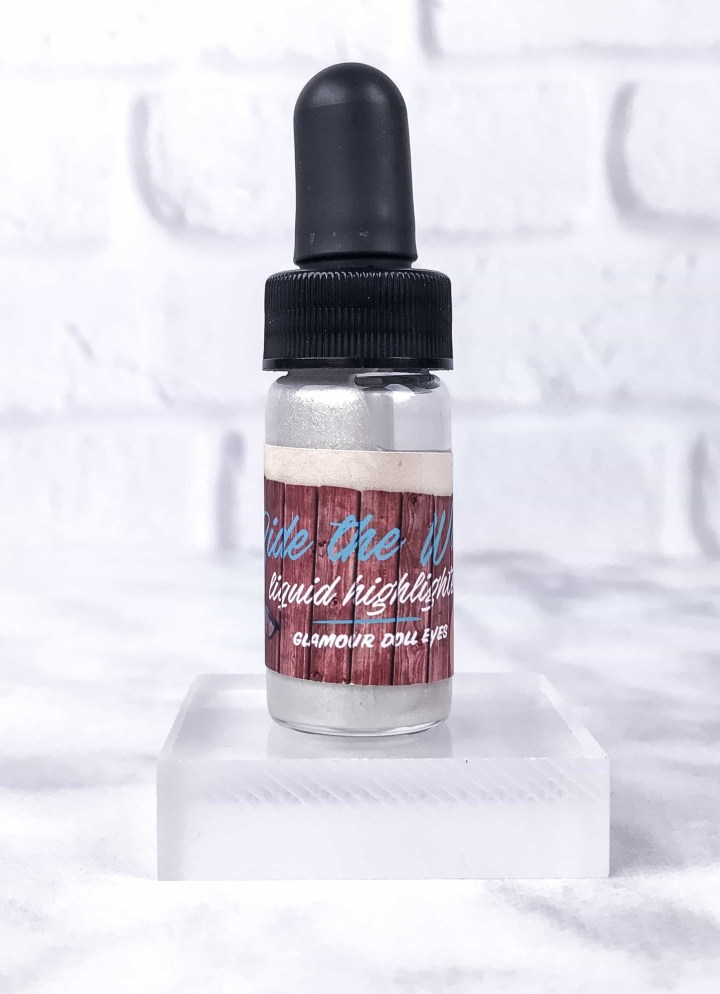 Ride The Wave Liquid Highlighter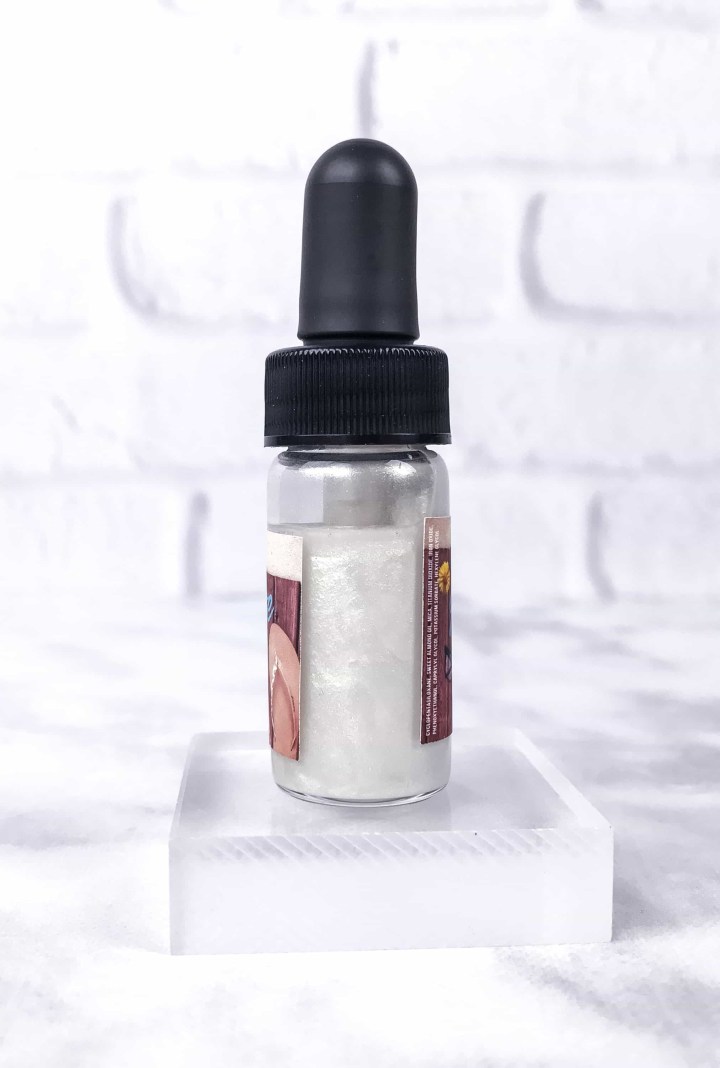 This highlighter is SO cool – it has a blue, white, and gold shimmer, is buildable, and it's liquid!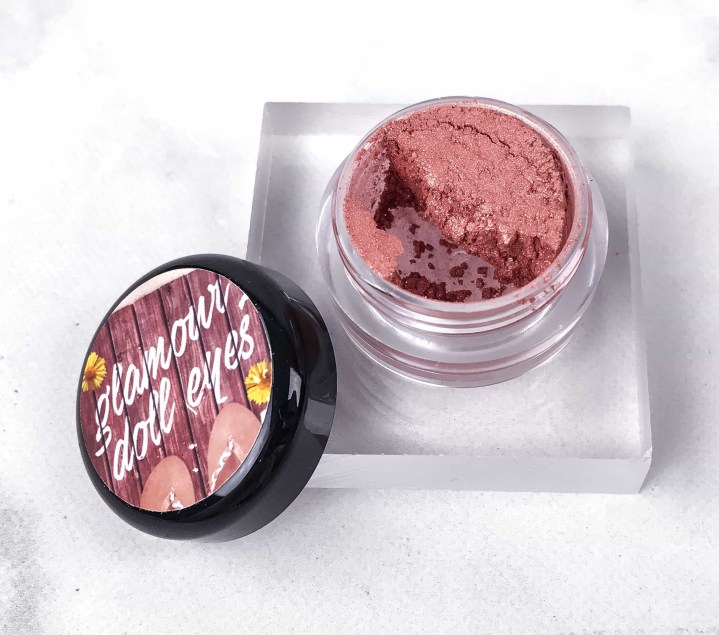 Sandbar Eyeshadow: A soft coral brown with a golden sheen and sparkle – this one is also lip safe!
Tankini Eyeshadow: I LOVE the shade name for this military green – gave it a fun summertwist! They call it a muted lime green base with a pinky purple sheen and blue to purple sparkle.
This is such a fun, inexpensive subscription. The waitlist for it is long, so if you're interested in signing up, I would recommend hopping on. I'm thinking about trying out their new bimonthly glitter club – because who doesn't love a good glitter?!