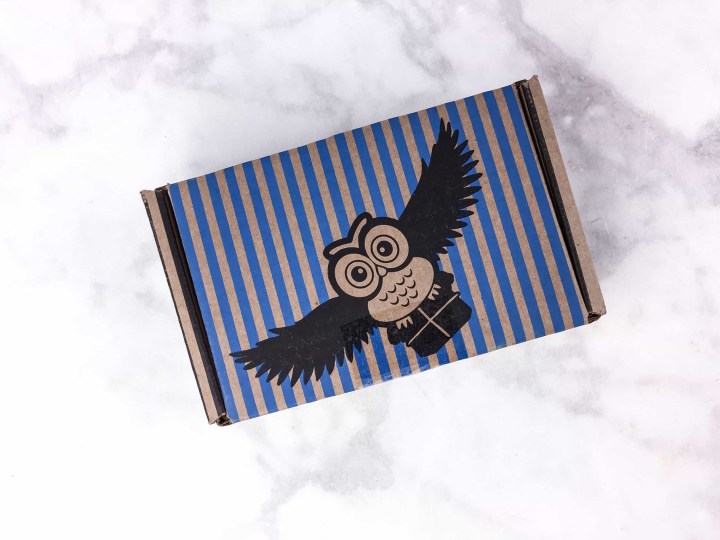 Fandom of the Month is a subscription that sends 3-4 geeky fandom themed jewelry pieces each month. It's $13 per month + shipping, which makes it an excellent geeky value.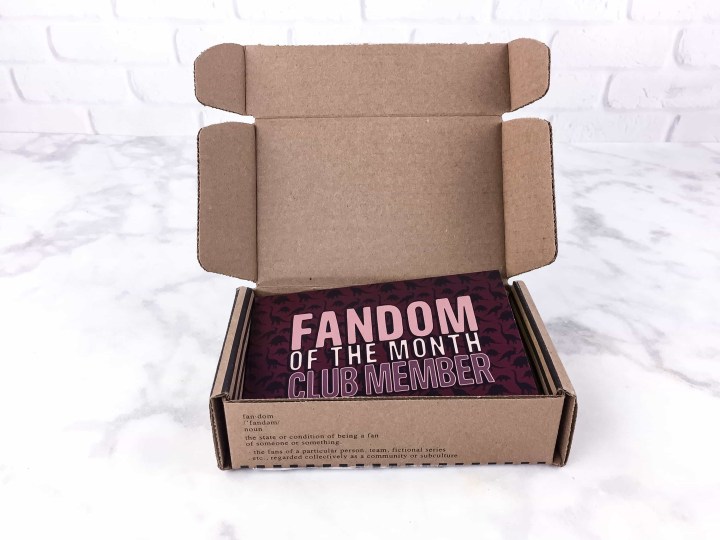 Fandom of the Month always has awesome info card designs.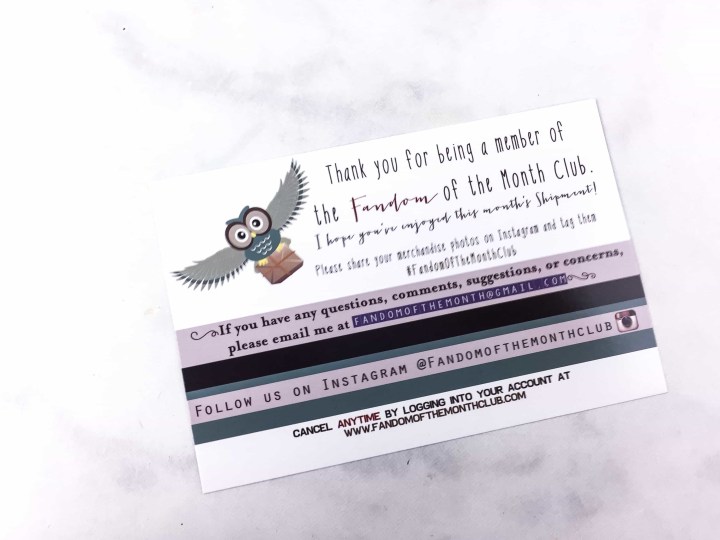 DEAL: Use coupon code NEWMEMBER to save $3 on your first box!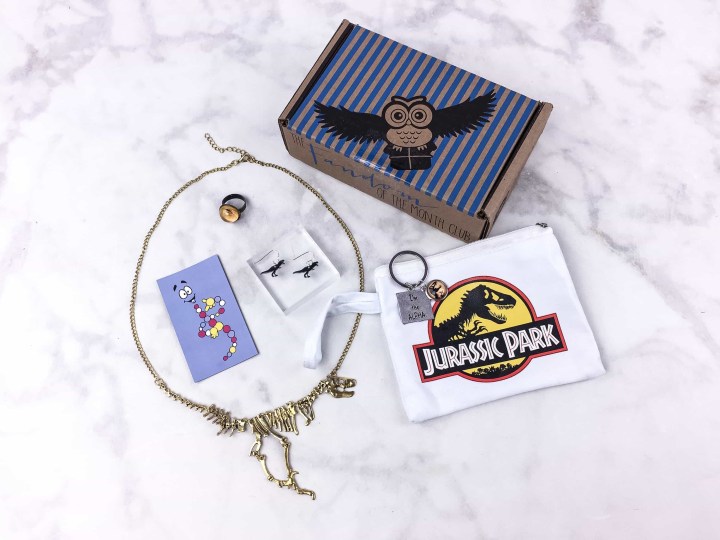 All the jewelry goodies this month!
Custom-Printed Pouch: This is a cute printed pouch and I love these for keeping fandoms separate – it makes the pieces super easy to locate.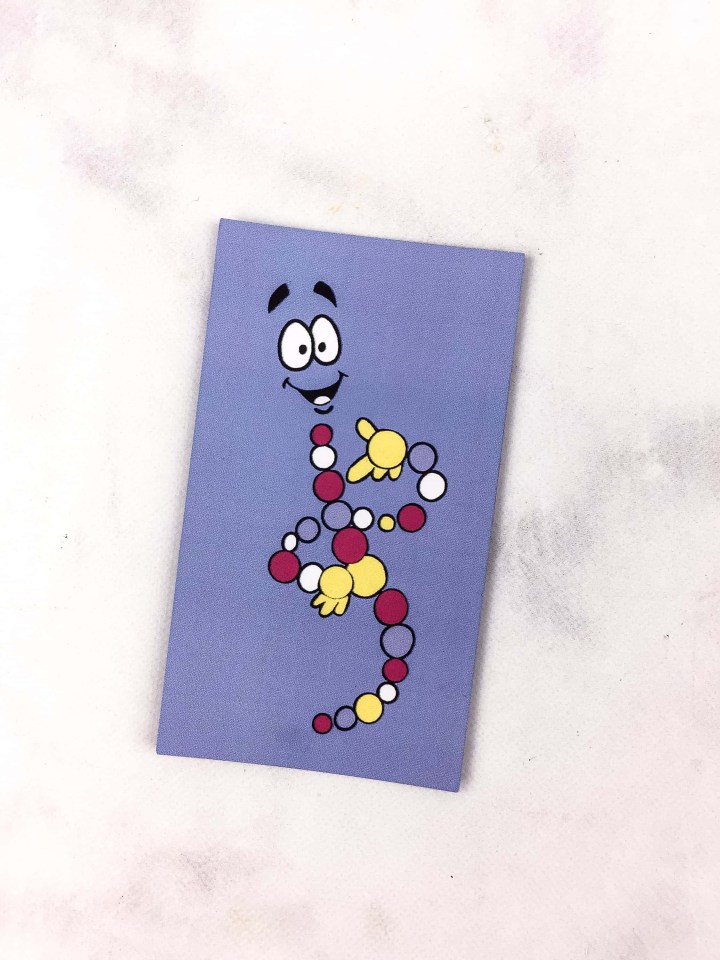 Mr. DNA Magnet: What Jurassic Park fan doesn't know Mr. DNA? This magnet is super awesome!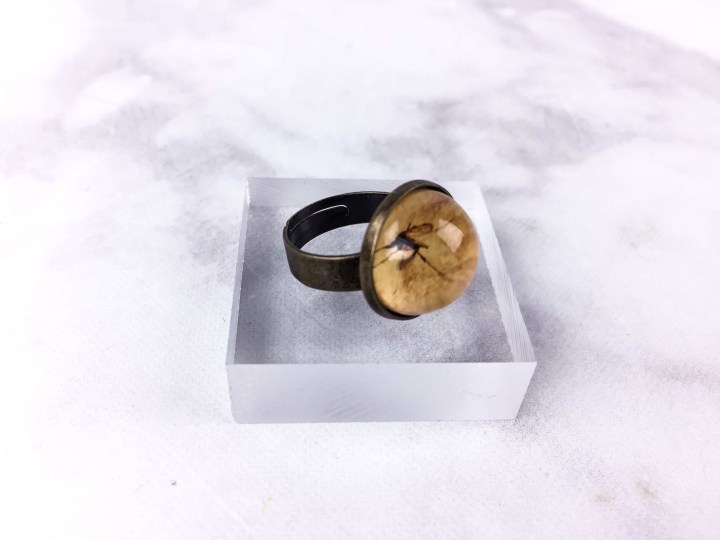 Jurassic Park Mosquito in Amber Ring – A replica of the mosquito in amber ring worn by Simon Masrani in Jurassic World.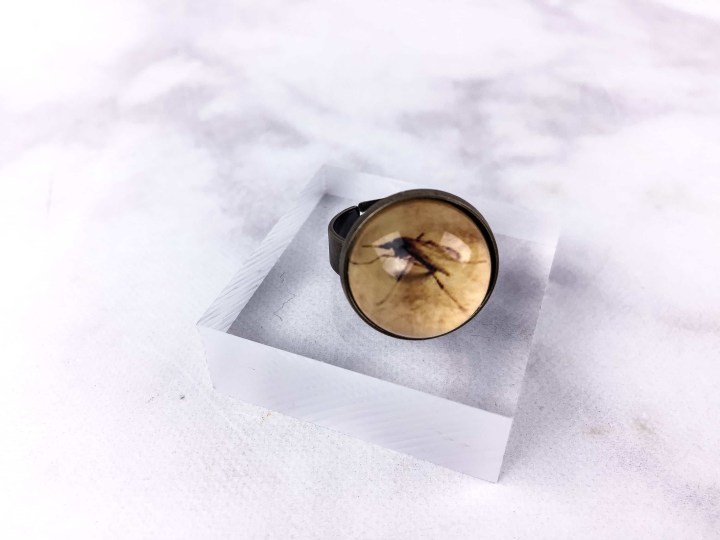 Also reminiscent of John Hammond's amber cane in Jurassic Park.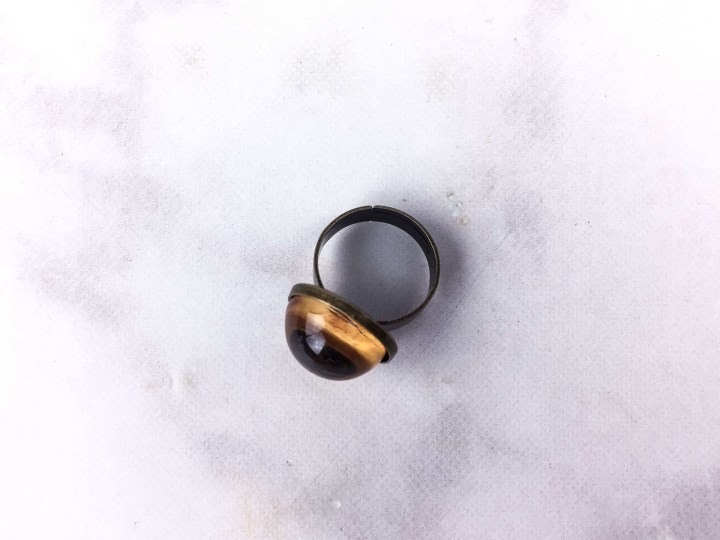 Can be worn, but great for display too!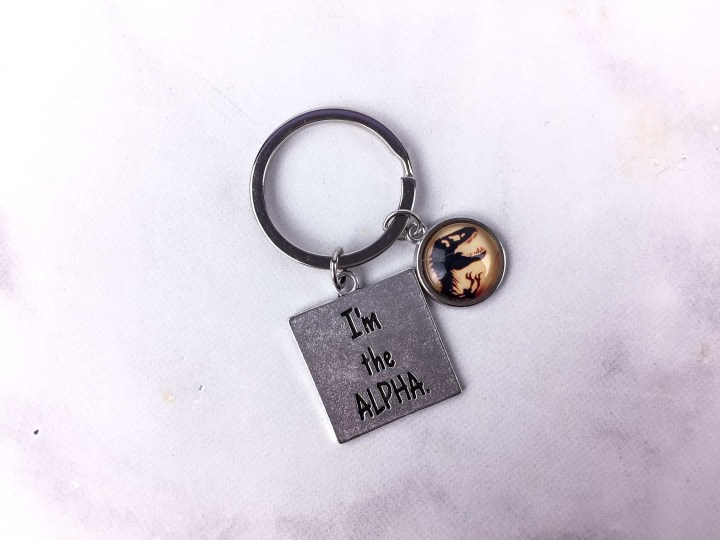 I'm The Alpha Keychain – A silver keychain with two charms.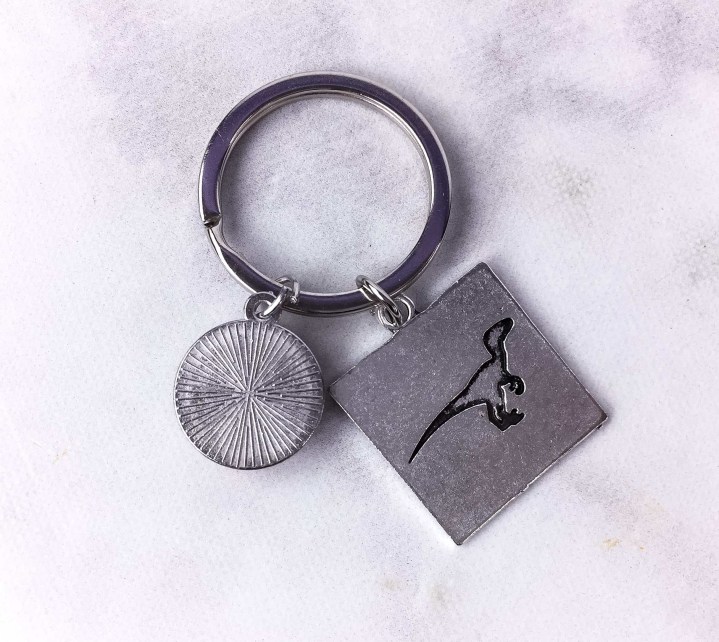 Even the back of the charms had nice details on them!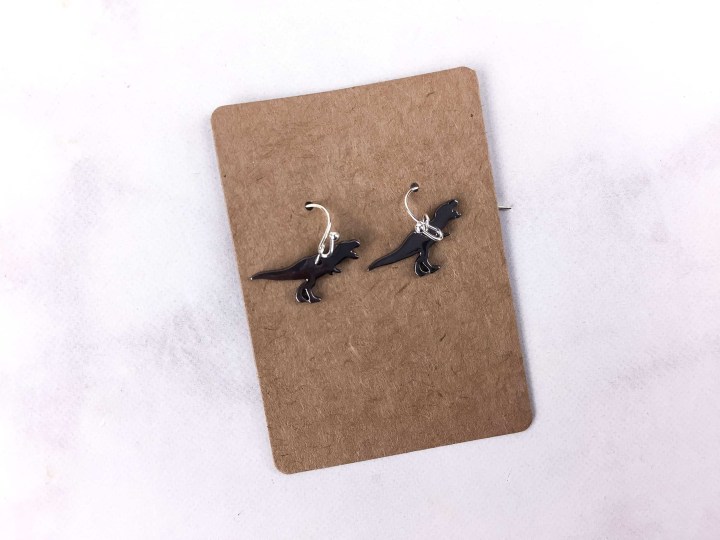 T-Rex Earrings – Dinosaur-shaped earrings!
Perfect to wear on a geeks' night out.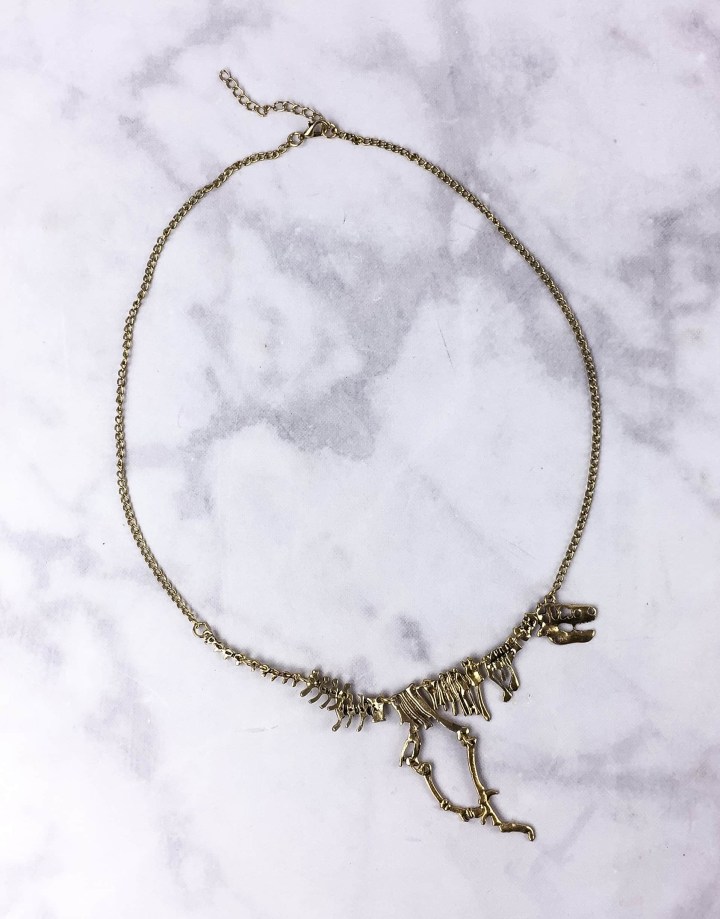 T-Rex Skeleton Necklace – Hands down, the best item in this month's box. The quality and design are both impressive!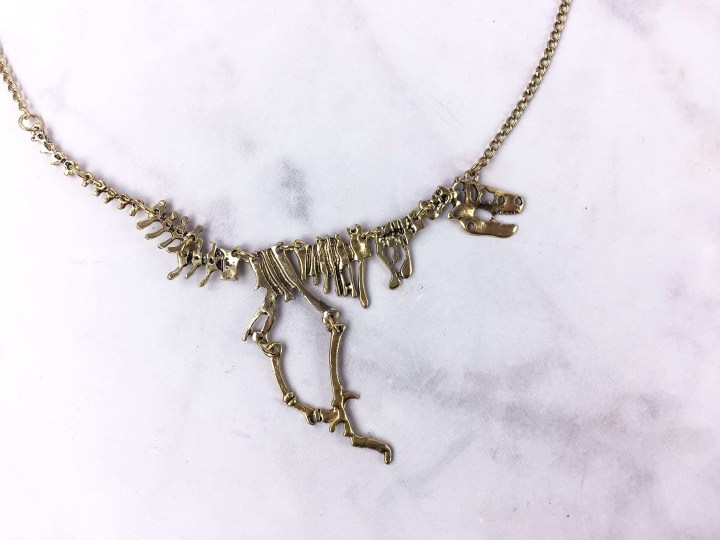 This month's box is one of the best ensembles Fandom of the Month has delivered. All the items were just so on point! I'm sure 90s kids are happy and satisfied, as well as the others who just got into the fandom recently. There's another Jurassic movie coming out next year and this box got us super excited for that too.
Have you tried Fandom of the Month? What did you think of this month's box?