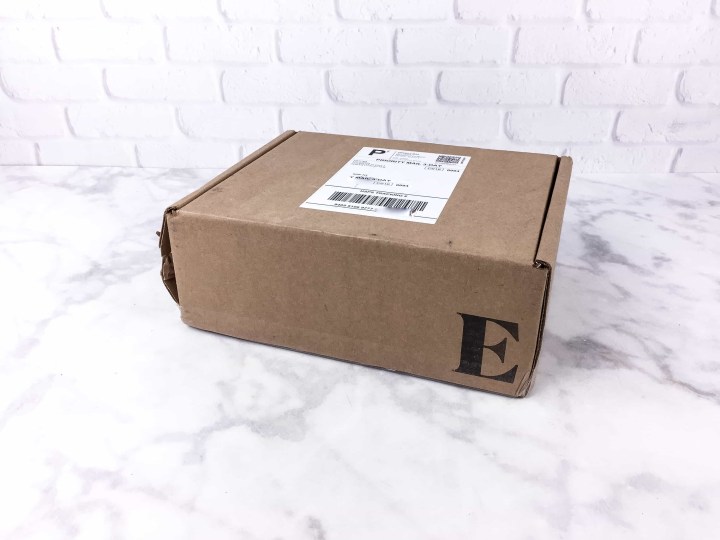 ENSOMA Box delivers a monthly subscription box filled with items that encourage you to be happy and have balance in life.
The box appears very plain from the exterior, marked only with a stamped "E," but the inside is very elegant.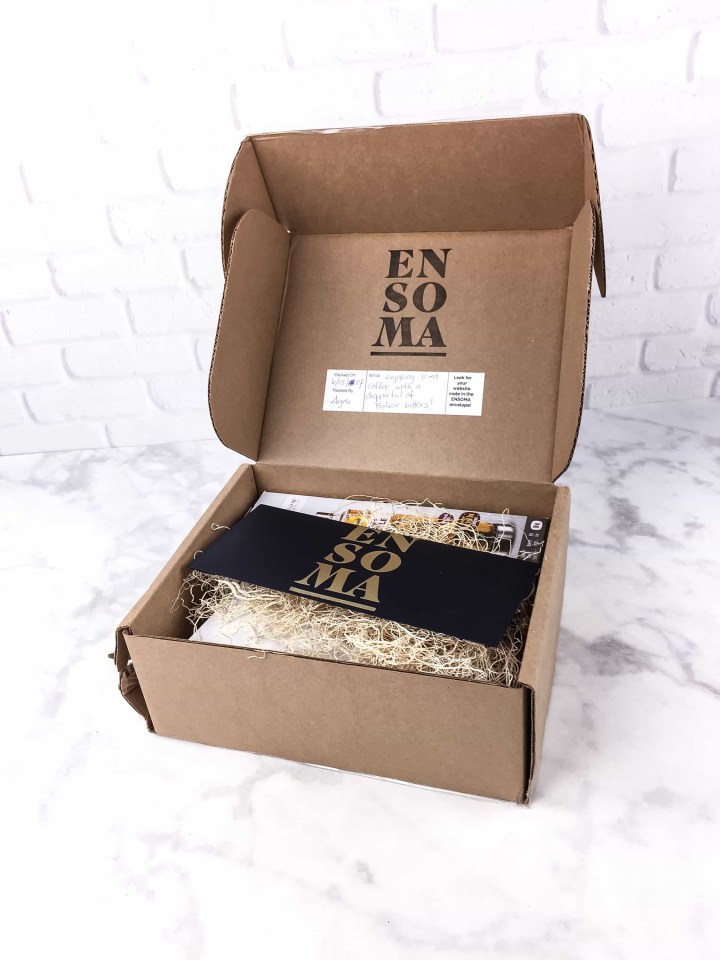 The contents are cushioned gently in wood straw, and lovely gilded enveloped greeted us as soon as we opened the box.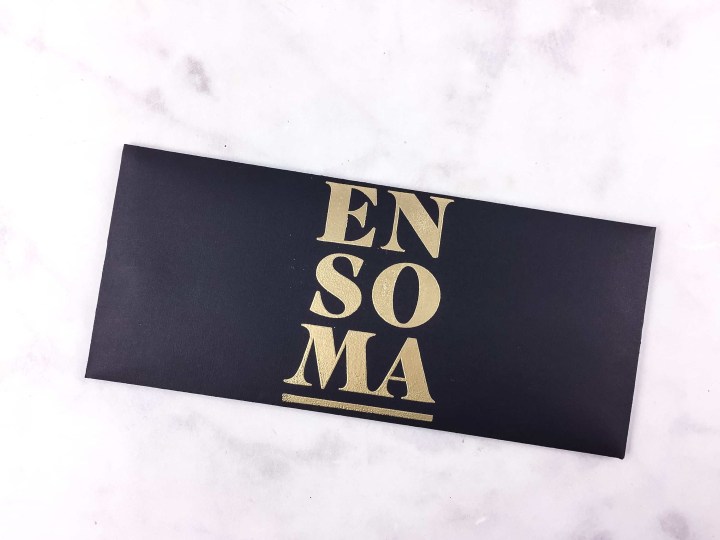 The theme for June 2017 is Small Rituals, and it pays tribute to the little activities we perform everyday, typically in a mindless way. The symbol for this box is the Enso, a Zen character – Ensoma's way of encouraging us to bring a Zen-like awareness to the smallest of rituals to imbue them with meaning.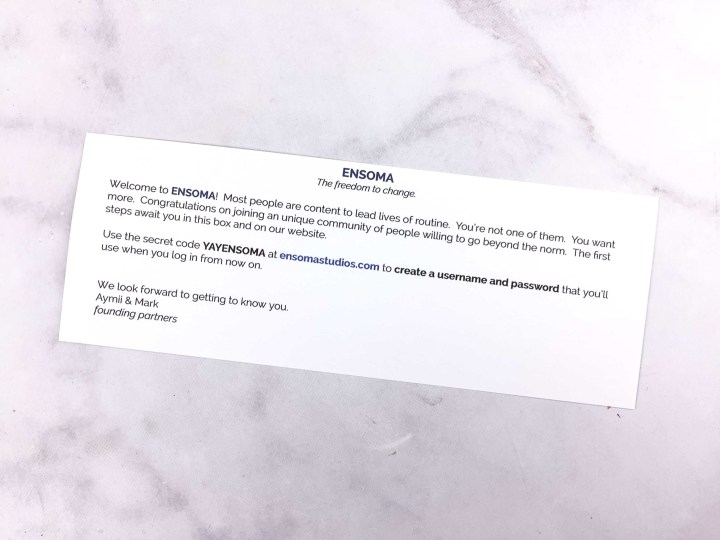 It contains a secret code granting access to ENSOMA's online resources.
The information card gives you the list of items in this box, with a little insight on each one. This month's items relate to a ritual many of us share, whether we know it or not – the preparation of the morning cup of coffee.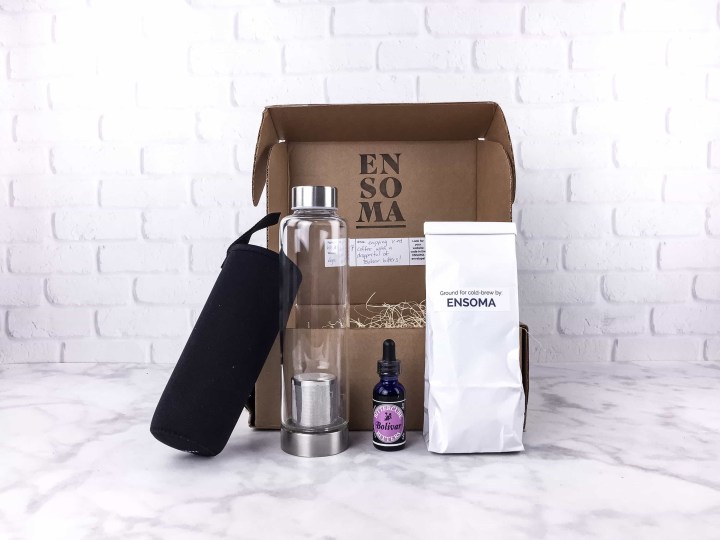 Everything in my June 2017 box!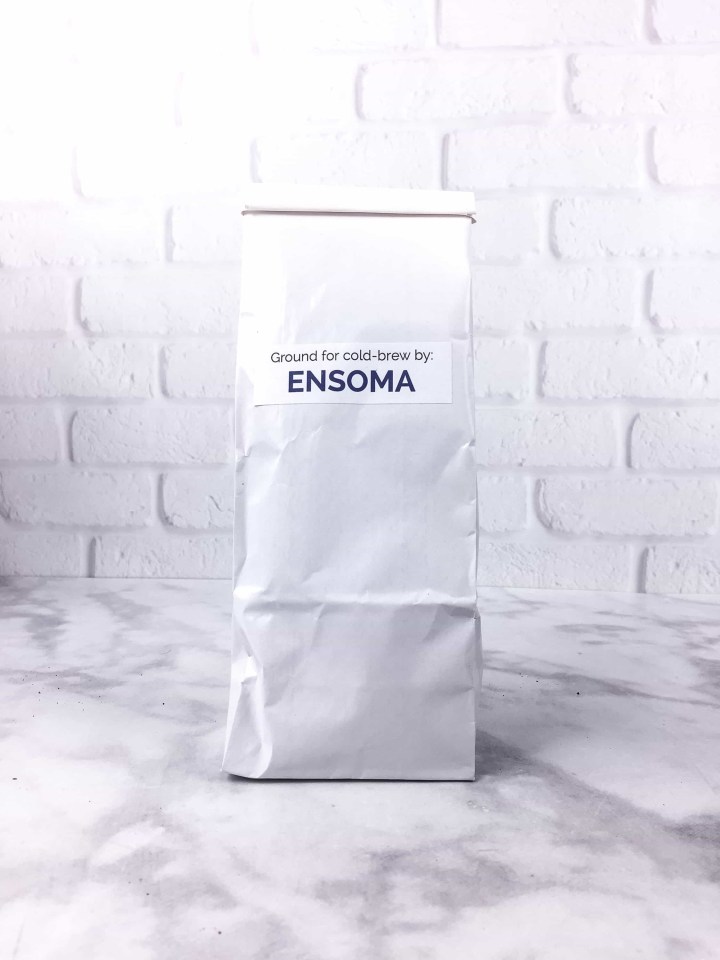 Cold-brew Coffee Grounds: Grown at high elevation in the Marcala Region of Honduras, these beans have a rich, honeyed cocoa flavor. This bag is ground specially for use in making cold-brew coffee.
Bittercube Bolivar Bitters ($10): This spicy and floral bitters are perfect for adding a layer of nuance to your favorite cocktail. Ensoma suggests trying a couple drops in our morning coffee to add a new facet to the flavor profile.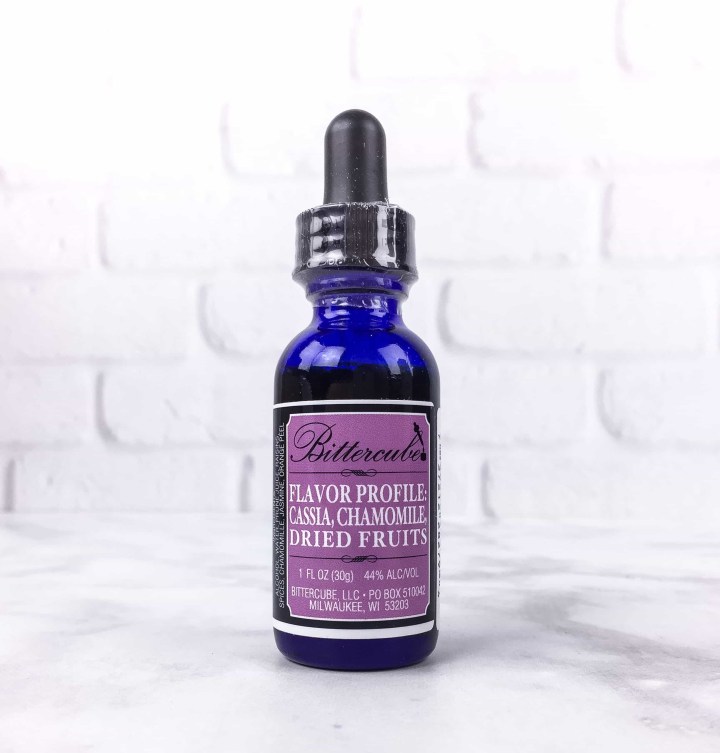 Though they do bring some actual bitterness, these bitters are as big on flavor as they are on bite.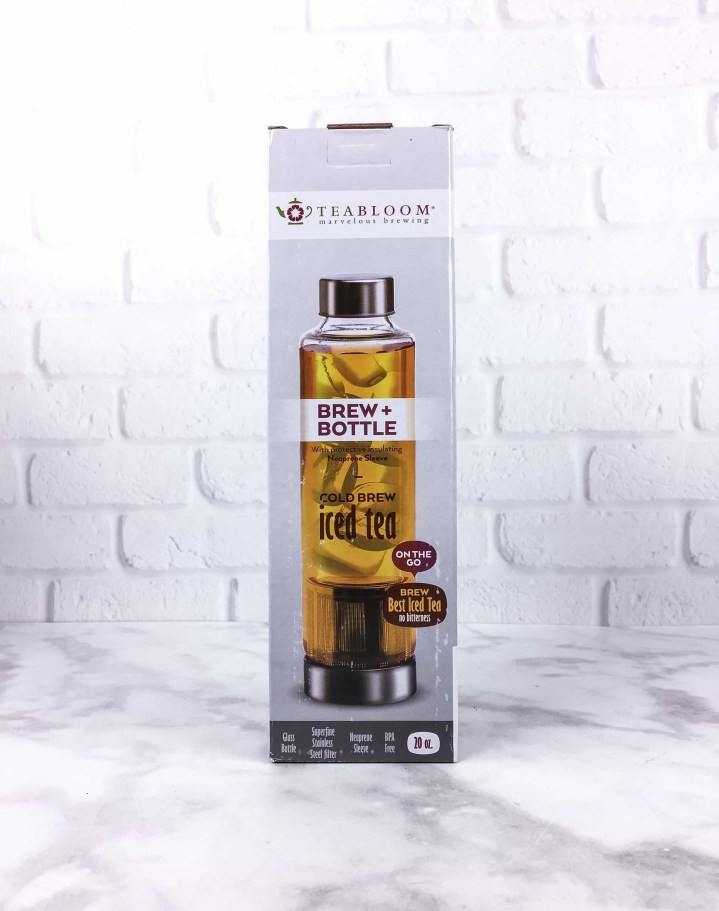 Teabloom Brew + Bottle Cold-brew Travel Bottle ($19.97): Though marketed as a tea-brewing device, Ensoma has included this cold infuser as a cold-brew coffee maker.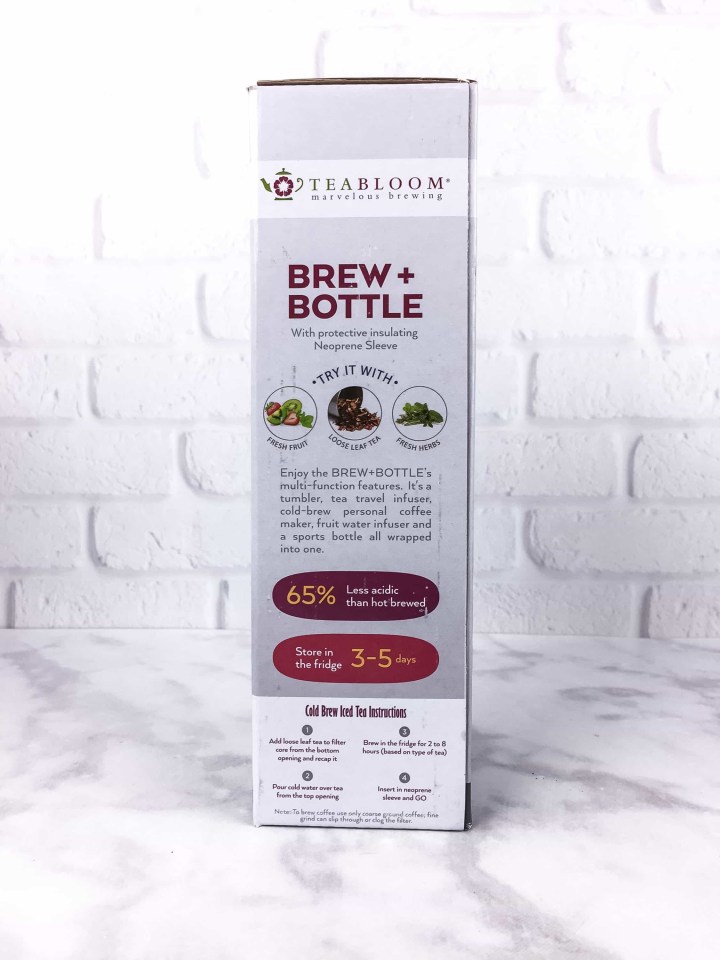 The side label affirms the appropriateness of the device for making coffee. With coffee, an overnight preparation works best (plus you get the advantage of making your coffee when you are not in dire need of caffeine).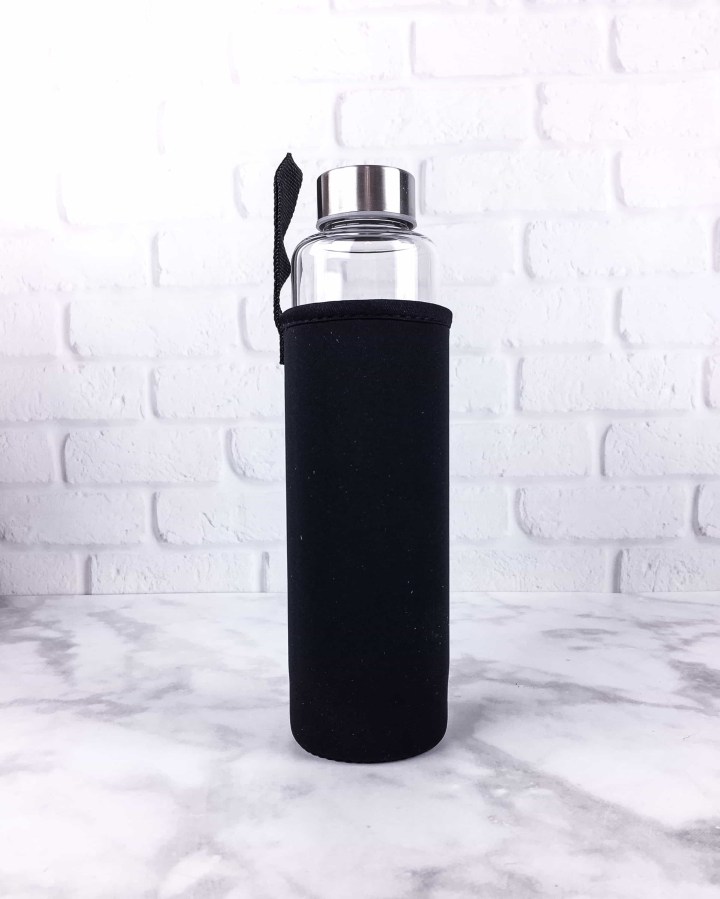 A neoprene sleeve with carry loop in included to protect and insulate the bottle, plus it makes for a more comfy grip.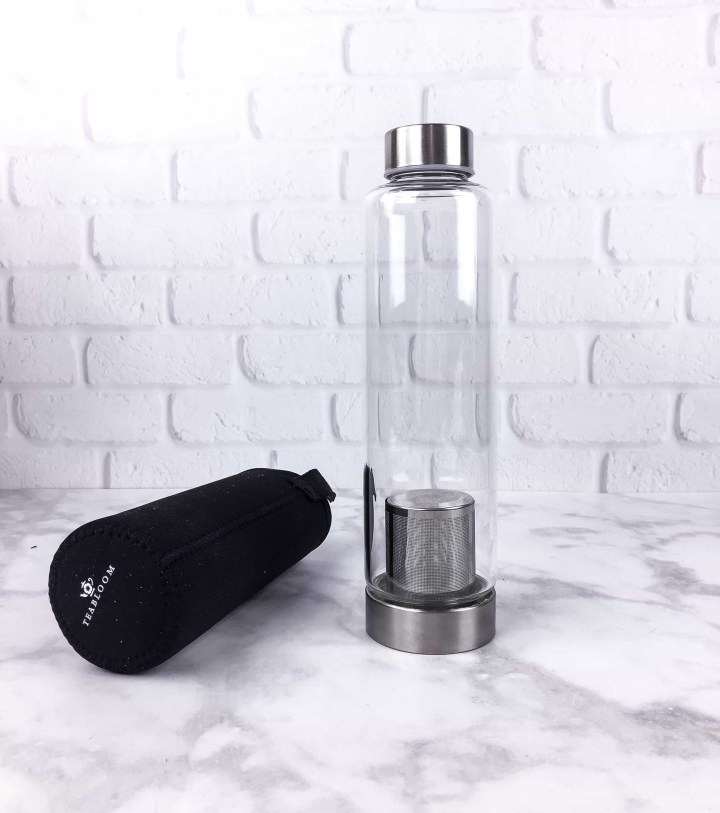 The grounds sit safely within the bottle, and you can leave them right in there while you enjoy your coffee.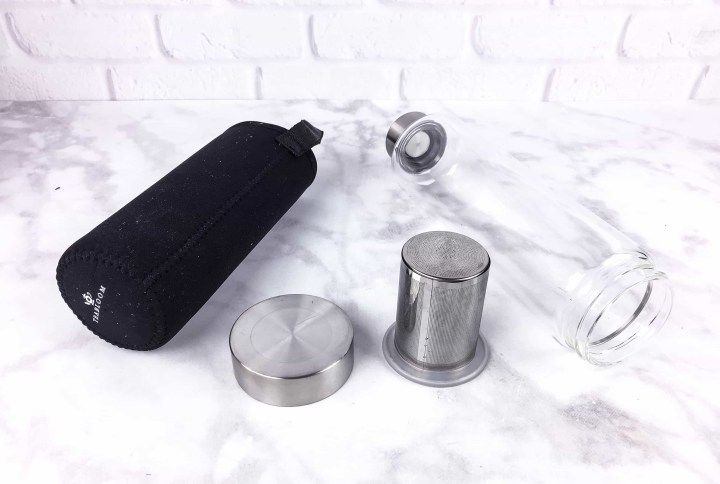 The bottle breaks down for easy cleaning.
Here's what it looks like filled with coffee.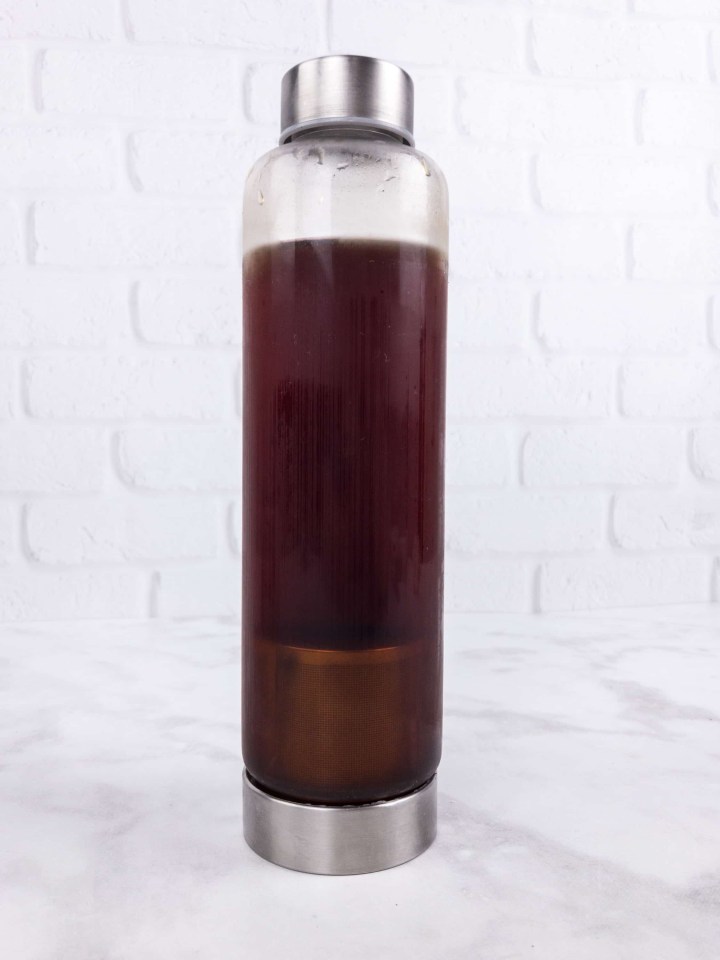 Cold brewing produces a less bitter coffee that retains the light floral and herbal qualities that can get scorched out by boiling water.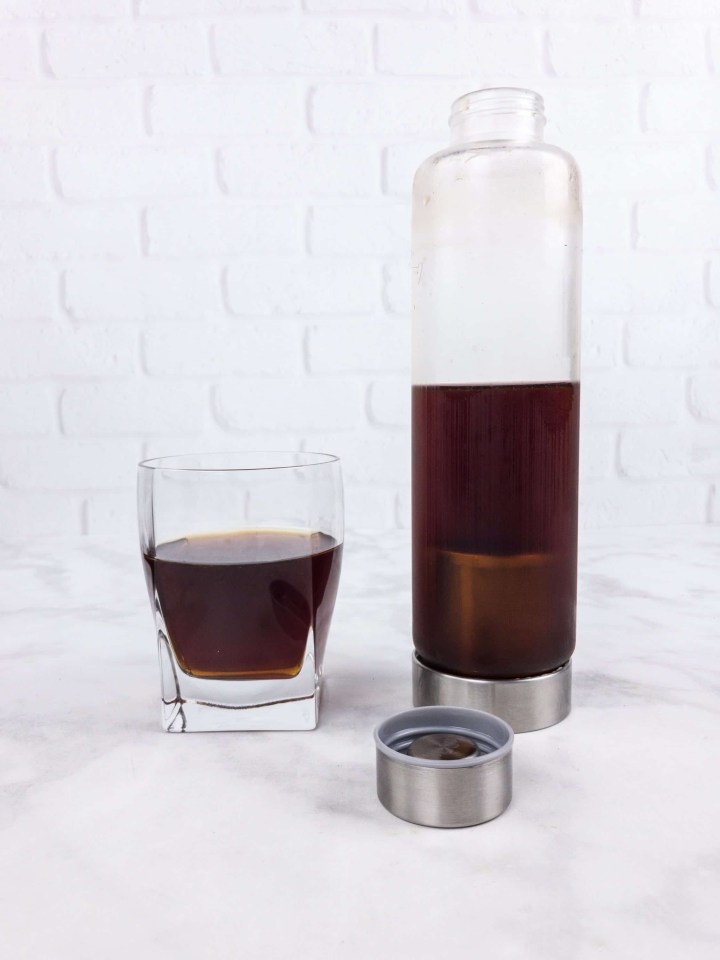 The coffee was really smooth and not bitter at all. I was really impressed with the flavor and especially the deep chocolate notes.
ENSOMA provides a pleasant ensemble of items intended to improve some aspect of your life. This box was laser-focused on a single ritual – the tight focus fit with the Zen theme of the box, though it may leave non-coffee drinkers feeling a little left out. I'm curious to see how the online content develops and how the personal counseling and support options are handled for the more self-improvement focused editions of the box.