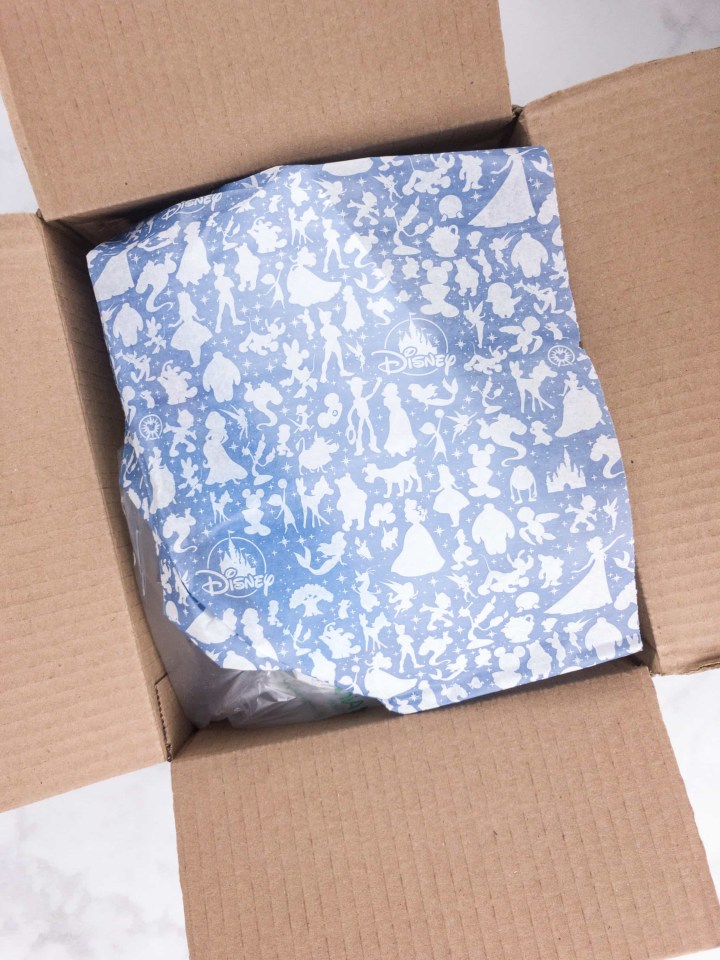 Disney Park Pack: Coin Edition is a monthly Disney coin collection subscription box from the Disney Store. Every monthly coin will be inspired by a classic Disney Parks attraction with sculptured bas-relief art on both sides. Coins are encased in acrylic shell and come inside a flocked case. Each one is created exclusively for the Disney Park Pack and includes a Certificate of Verification.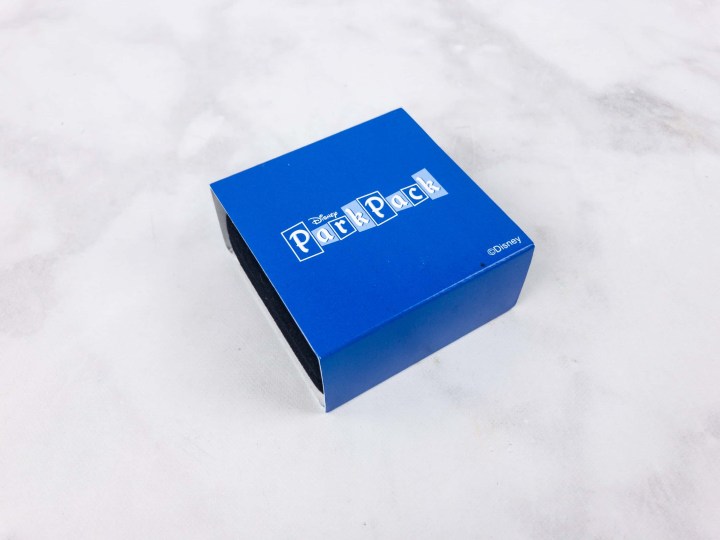 The box comes in a slipcase.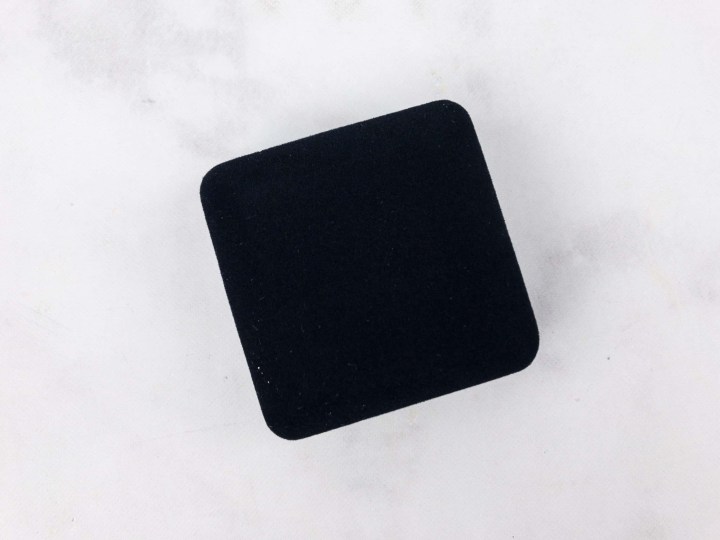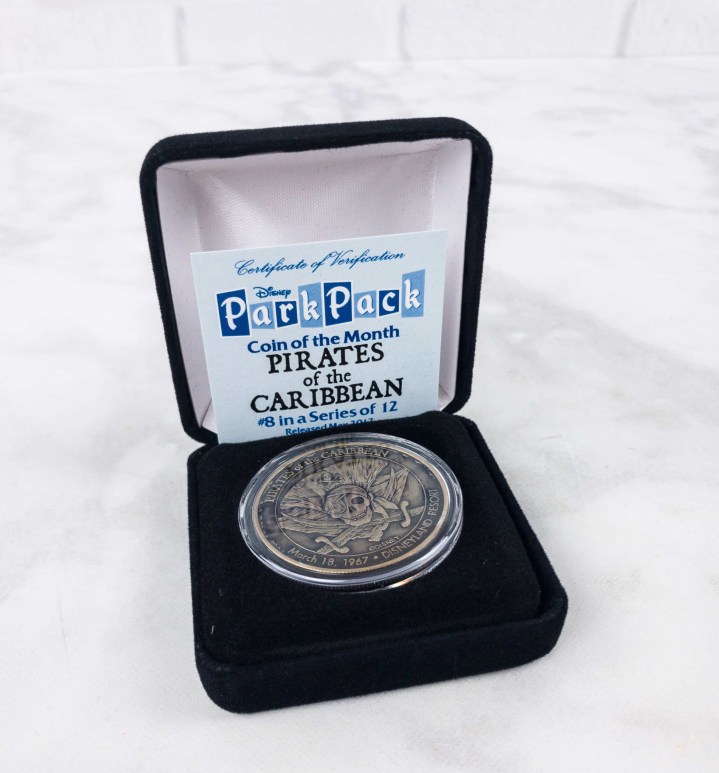 It's a Pirates of the Caribbean Coin!
A Certificate of Verification is included, noting all the pertinent high-level details of the coin.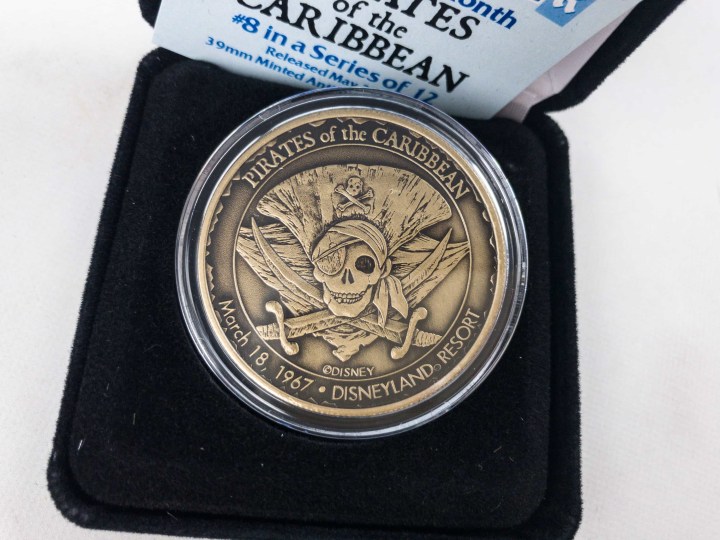 The finish on the coin this month is Antique Gold. The coin comes encased in an acrylic shell. You can open it if you'd like.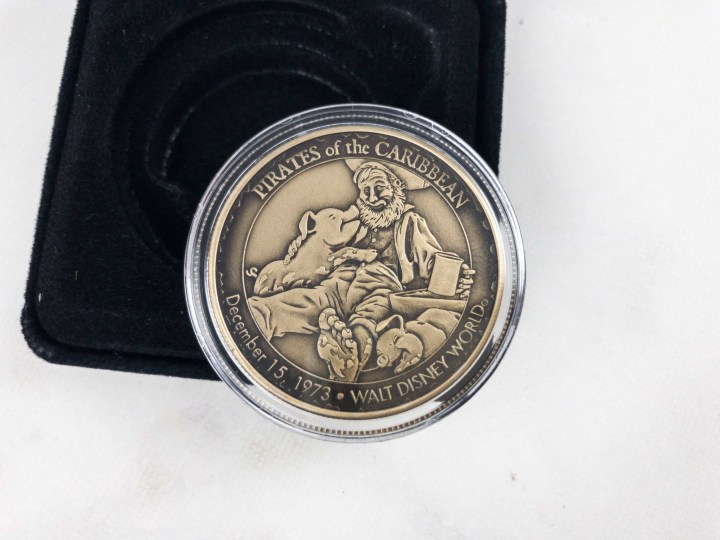 The other side is Joshamee Gibbs, sleeping on a pigpen! This is my FAVORITE scene from the entire ride!
And yes, the attraction is really that old – if you didn't know already, Pirates of the Caribbean movies are based on the ride – and they did such an amazing job with the movies – I can't wait to see the latest one!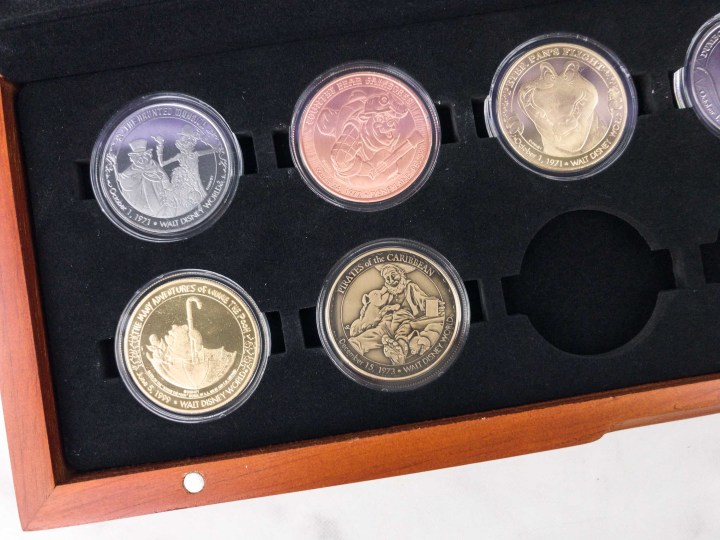 If you signed up for the annual subscription, you may have also picked up a coin display case. I obviously put pig-side up!
It fits 12 coins so it's the perfect add-on accessory. I rather like knowing now that Disney's subscriptions are annual collections.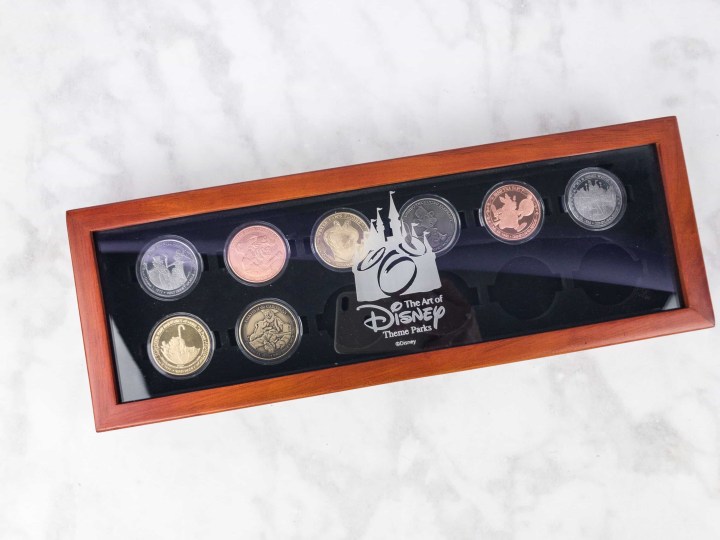 This is a good collectibles experience for Disney nuts, especially people that are interested in getting items for their favorite attractions. Next up – The Little Mermaid!
Visit Disney Park Pack: Coin Edition to subscribe or find out more!