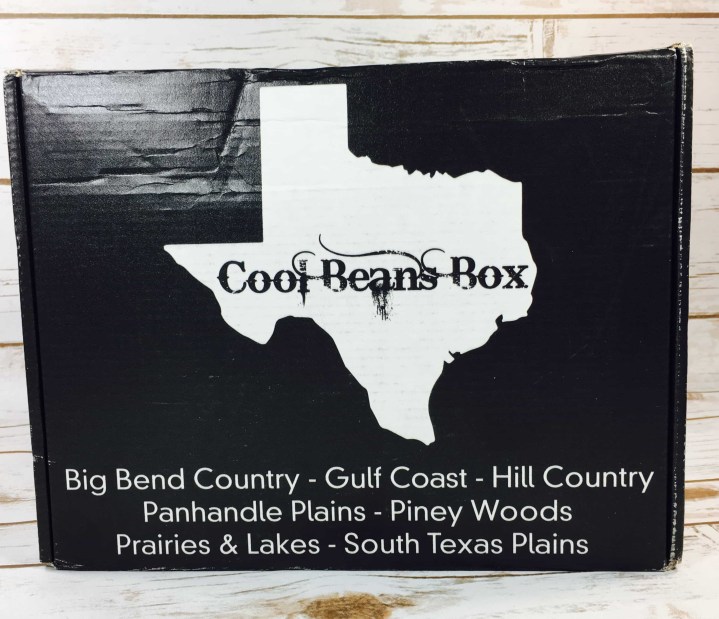 Cool Beans Box Market Club is a quarterly subscription box that brings Texan-made artisan small batch goods directly to your door. Each shipment will focus on one of the regions of Texas with items coming from makers in that part of the state. You can purchase a one-time box for $68 or subscribe and save 15% to bring the cost down to $57.80 per quarter, plus shipping is free for Club members. Cool Beans also offers a monthly coffee subscription and you can read all about it here.
Once a quarter, you'll receive a Cool Beans Box filled with Something to Eat, Something to Wear, Something to Use, Something to Share. With the Market Club, you can expect to discover artisan goods such as jams, baking mixes, soy candles, apparel, home & kitchen items, and so much more!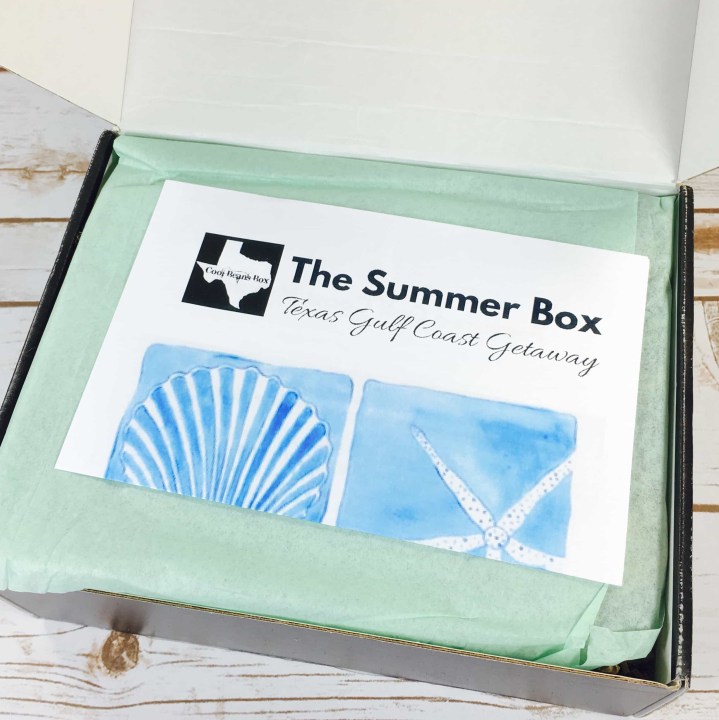 DEAL: Get 10% off any Coffee Club subscription, plus free shipping! Use coupon code HELLO.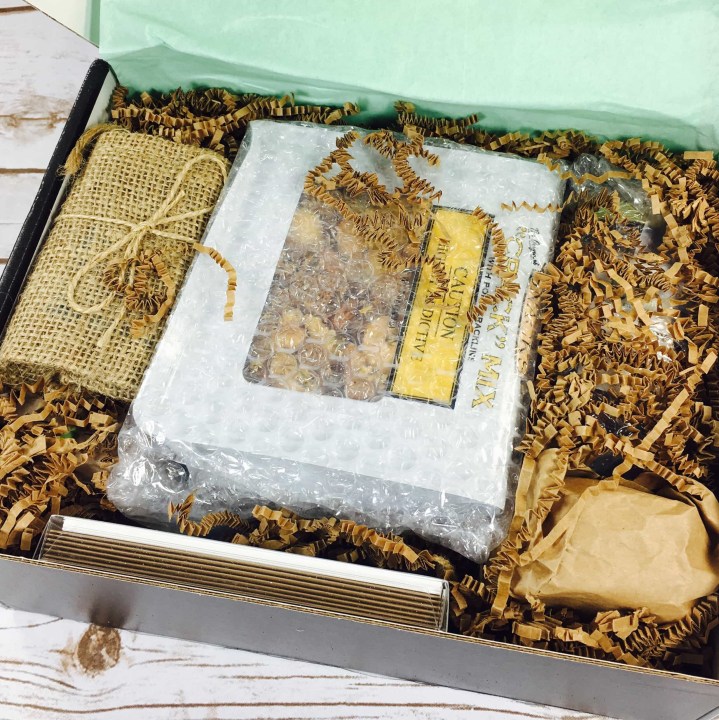 Wow, I was really impressed with the presentation of this box! If you want to send a lovely assortment of items as a gift then you can be proud to know that this box is well dressed. Shredded paper squiggles and bubble wrap kept everything in perfect shape.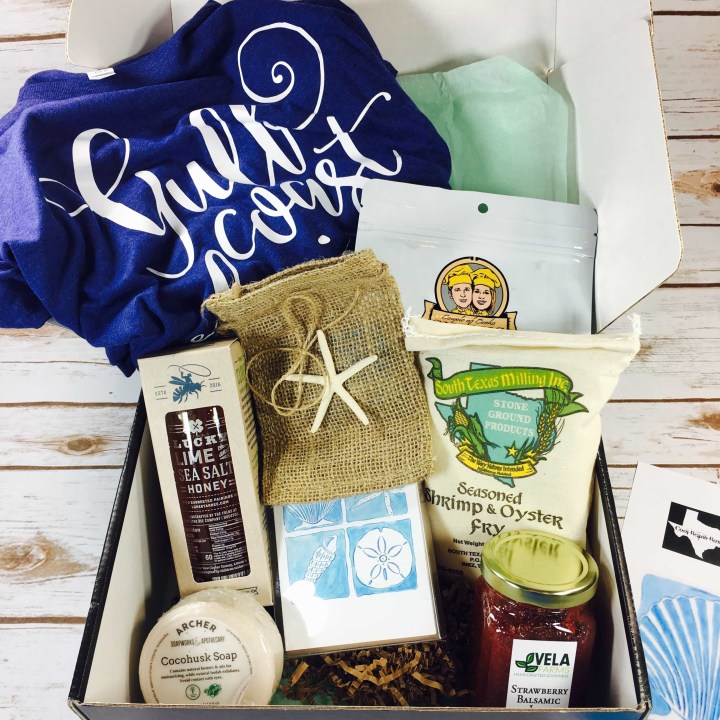 This box was jammed packed, too! With the exception of one of these items, all of the other makers are new to me.
Instead of a product info card, I received a whole sheet. It had sea shells on the front and introduced the theme and region: The Summer Box – Texas Gulf Coast Getaway. 
The back side of the sheet listed each item and maker.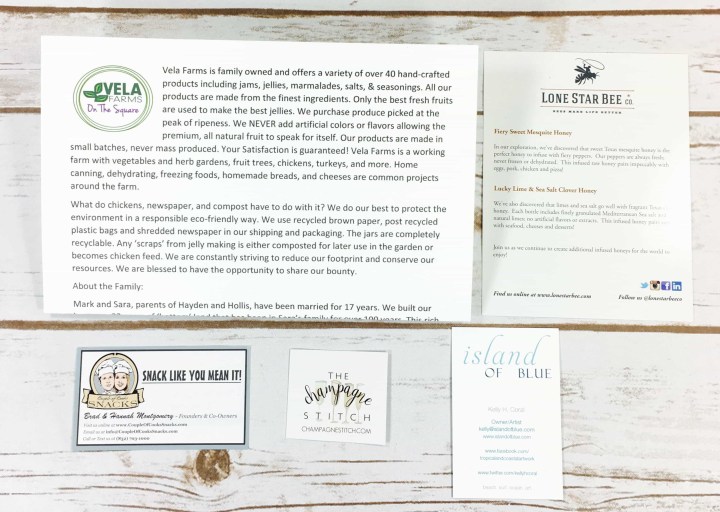 There were some inserts with info on some of the producers.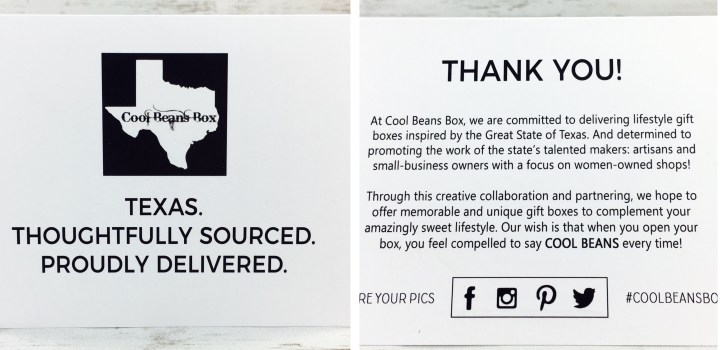 There was also a card saying thanks for subscribing. I am happy to see that Cool Beans Box promotes women-owned businesses!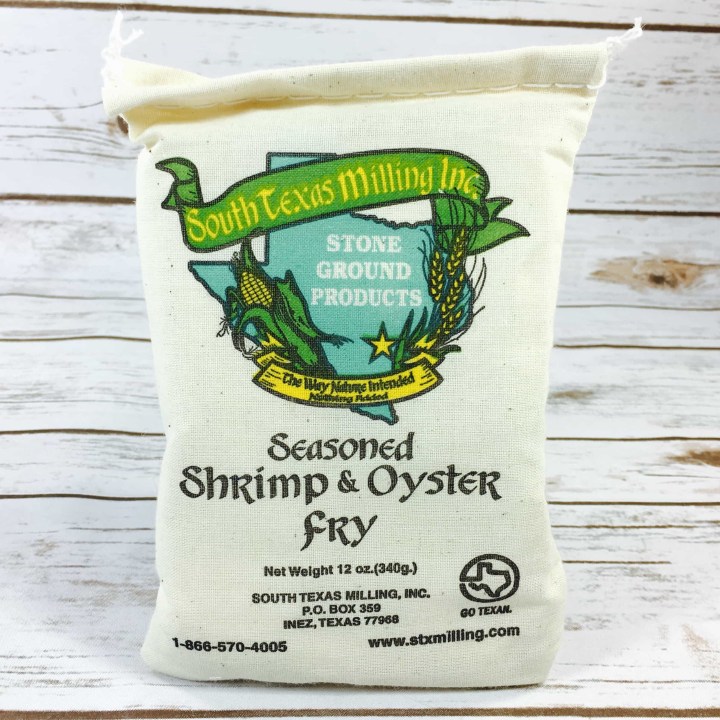 South Texas Milling Inc. Seasoned Shrimp & Oyster Fry ($6) I am probably the only Texan without a deep fat fryer and I just can't bring myself to pour a couple of inches of oil into a skillet to fry food so I will share this breading mix with one of my friends. Stone ground corn, flour, and seasonings are the simple ingredients and it can be used on shrimp, oysters, okra, or other veggies. From Inez (near Victoria).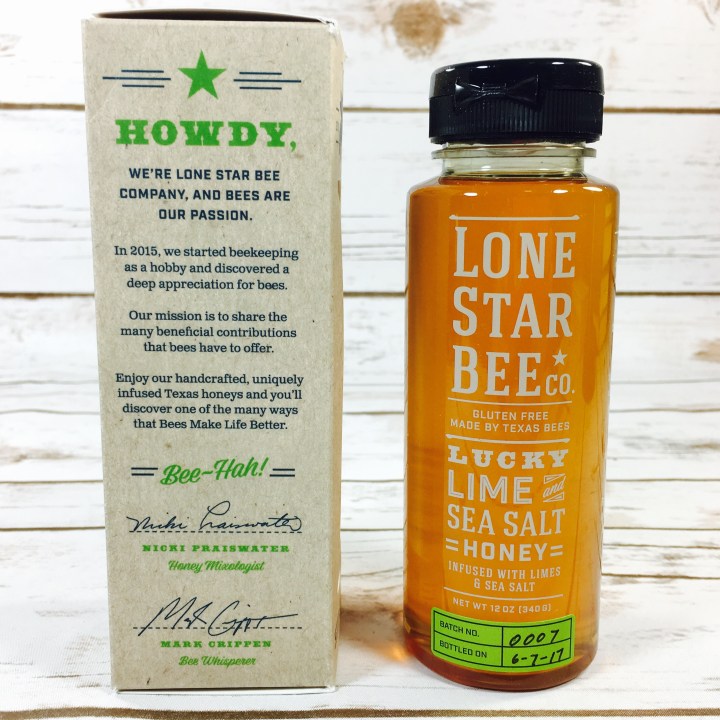 Lone Star Bee Co. Lucky Lime Sea Salt Honey ($12.99) I've never tasted a honey like this before! Clover honey is infused with lime and sea salt and the resulting flavor is mind blowing. It tastes like butter – you could skip the added butter on a hot biscuit or cornbread and just drizzle on this baby. Or serve with a cheese plate, mix into a homemade BBQ sauce, pour over plain yogurt, or serve with sopapillas. Just don't put it in your tea because the saltiness would be weird. From Houston.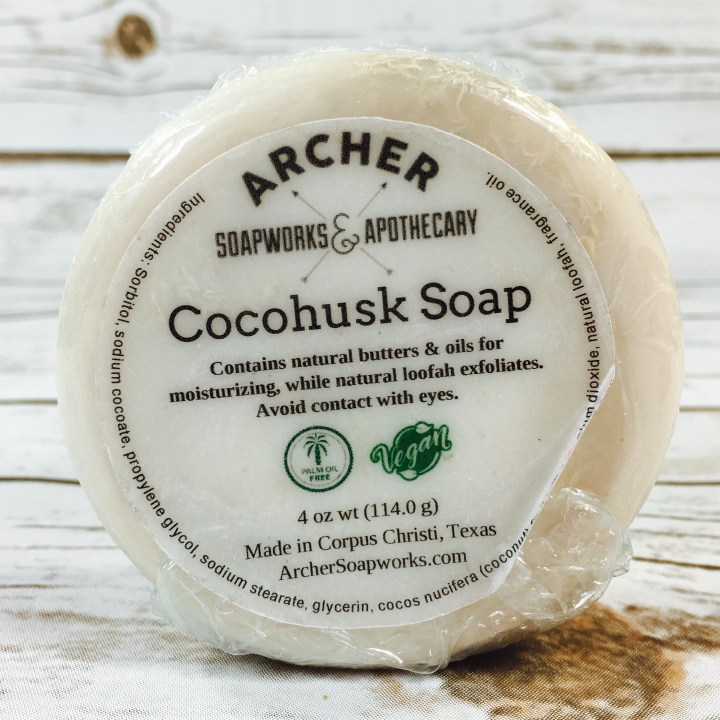 Archer Soapworks & Apothecary Cocohusk Soap ($6) Wow, the smell of this sent me on a tropical getaway! It smelled very coconutty before using, but more of a floral scent presented itself once in my shower.
This is a piece of a loofah sponge surrounded with soap. The website said it has shea butter but I didn't see that ingredient listed on the wrapper, although it did list coconut fruit juice and glycerin. It lathered well, however, the loofah was too rough for my body but perfect for my feet. I would prefer that it had a hole and a string of some sort to hang it up after use. From Corpus Christi.
Couple of Cooks Snacks The Original "Crack" Mix with Pork Cracklins ($5) I'd never even heard of cracklins until I moved to Texas and if you haven't tried them then just know that they are fried pieces of pig fat with skin. Totally gross but somehow tasty too.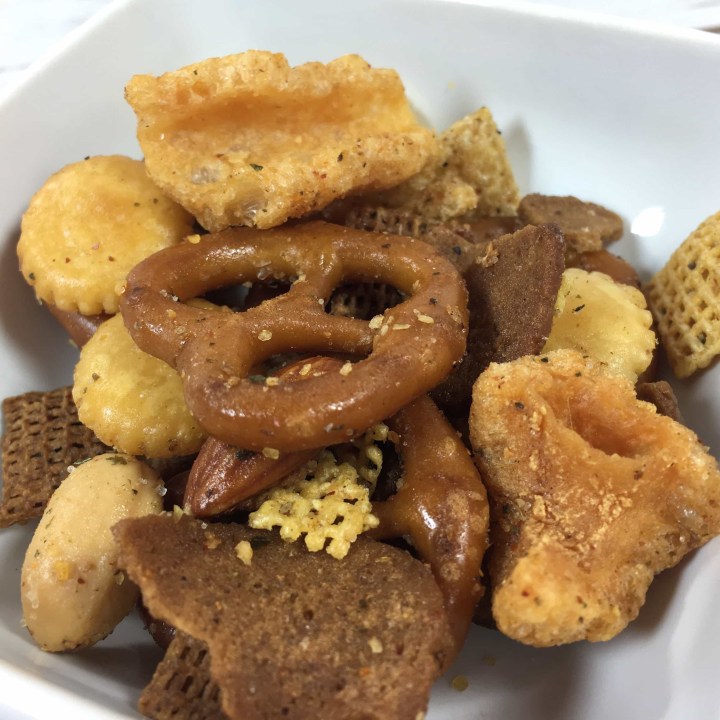 I found nuts, bread chips, cracklins, cereal, pretzels, and oyster crackers, all coated in a salty and spicy "addictive" seasoning. Like Chex Mix, but more buttery. From Needville (near Houston).
Vela Farms Strawberry Balsamic Jam ($7.95) I just want to say that this is one of the best jams I have ever tasted! I know it says it has balsamic vinegar and I expected some tang but this is just the sweetest, purest strawberry flavor and I have enjoyed it on toast and on French bread with butter. Imagine it on scones with whipped cream, or on blintz pancakes, heck, put it in a PB & J sandwich if you want. I have been eating it by the spoonful. From Victoria, which is where my husband was born and raised, and we even lived there for a short time before deciding to settle in Austin. It looks like I might be able to find these jams at my local grocery store and if so, I plan on stocking up!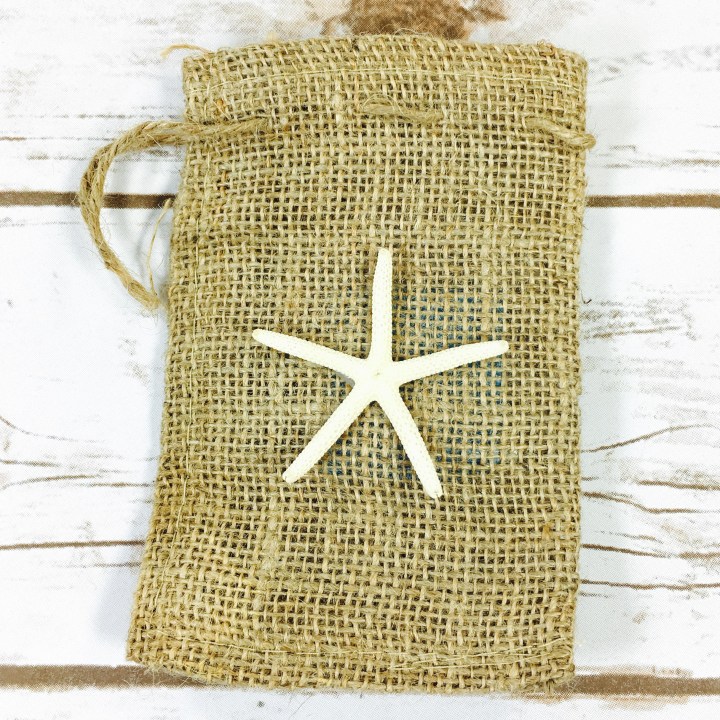 Sea Shells by Seashore Burlap Favor Bag ($2.50) If you want party favors or home decorations for your beach themed party/wedding/beach house then check out this Etsy store. They have a lot of items to choose from! From Corpus Christi.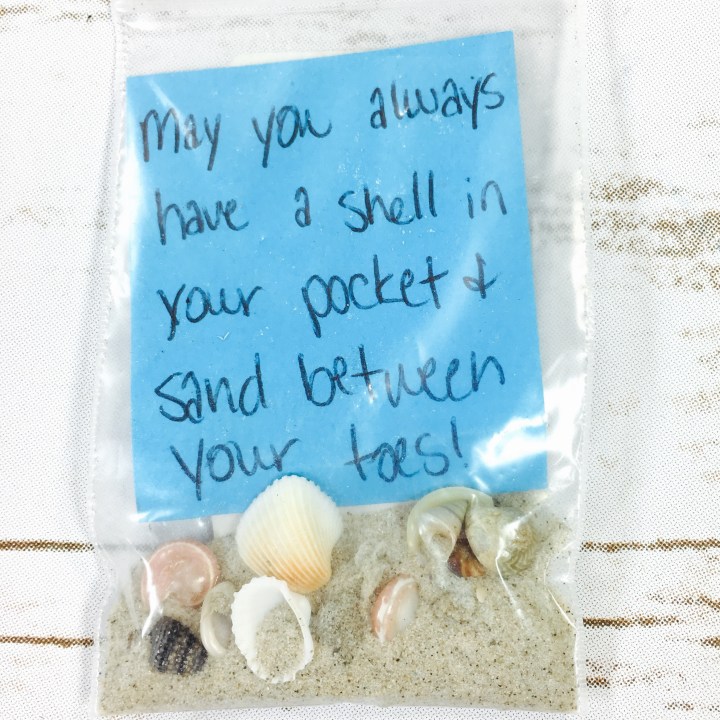 I found a little baggie of sand and mini seashells inside along with a cute little note!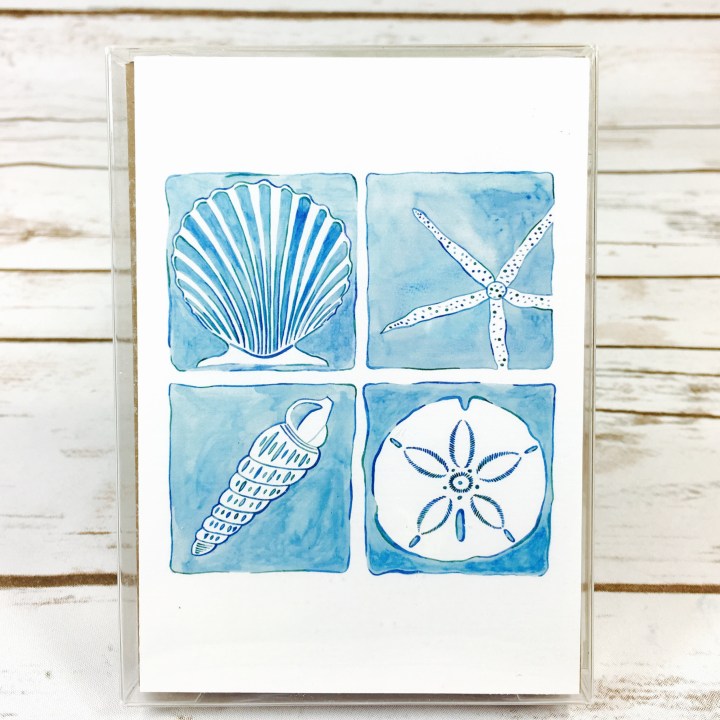 Island of Blue Bright Blue Sea Shell Notecards ($12 for similar sets) I couldn't find these exact cards on the website but they have other beautiful note cards listed.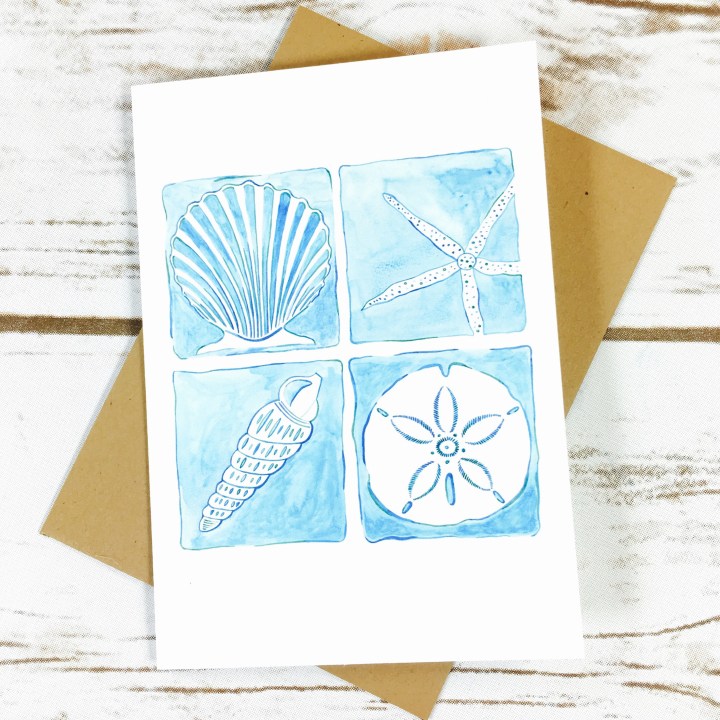 I have always loved the beach and grew up spoiled by the beautiful beaches of Southern California. These shell designs remind me of home, as well as a two week summer vacation I once spent on a limited access beach in Florida (a sea shell bonanza!). There are 8 blank note cards with kraft paper envelopes and these are exactly my kind of style. From Houston.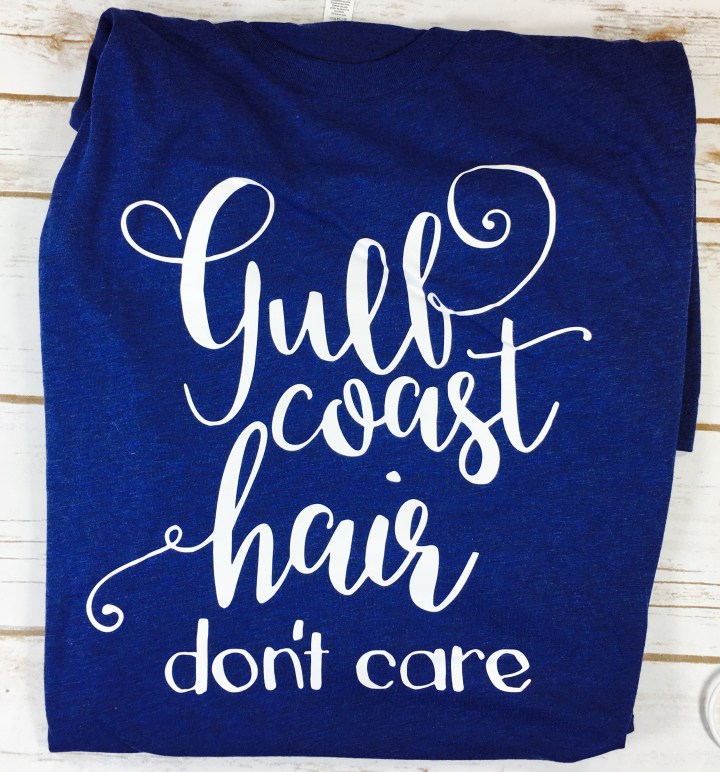 When you sign up for the Cool Beans Market Box it will ask for your t-shirt size (adult small to XX large) and I received this Gulf Coast Hair Don't Care t-shirt from The Champagne Stitch. I couldn't find this exact shirt but all of their other shirts are $21.99. This shirt is made of a super soft polyester/cotton/rayon blend. I received this box the day before an overnight trip to Corpus Christi and wore my new shirt on the second day. My daughter and I got out at the beachfront and stuck our feet in the sand just for a couple of minutes and this lady in the water with her hair in her face looked at me and started laughing. She said she loved my shirt!
I also received a copy of Texas Highways Events Calendar which lists all kinds of fun events for the summer of 2017 in all parts of Texas.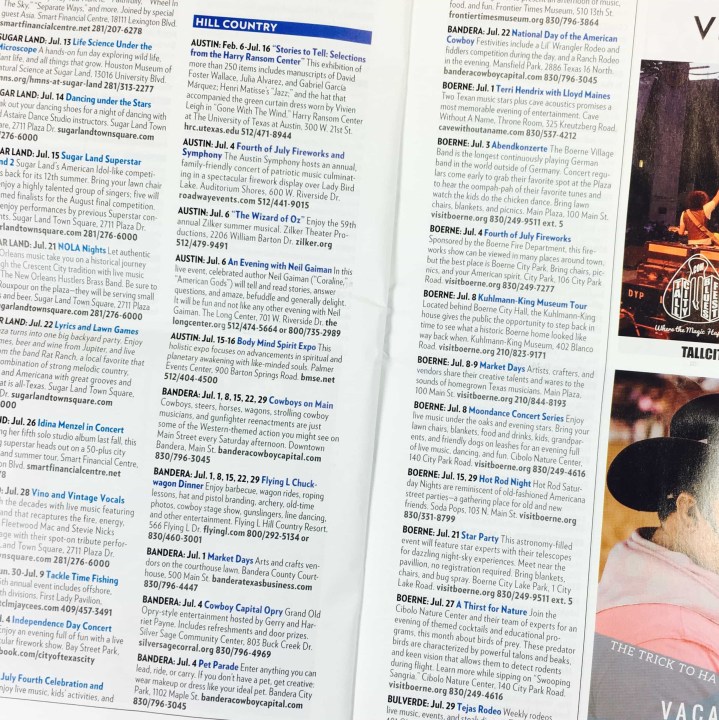 I live in Austin, which is considered the Hill Country, so I will check out the events in my area to see if we can plan some outings before school starts.
What a lovely box! This was my first box from Cool Beans and I thoroughly enjoyed it! I was introduced to lots of new producers and I thought the items were perfect for the theme and region represented. It's hard to pick a favorite item but the honey, note cards, and jam were pretty awesome and I am enjoying my new shirt. The value was around $75. If I wanted to order these items individually I would end up paying a lot more than that with the cost of shipping. If you are a Texan who wants a taste of home, or want to send a deluxe gift to someone special, or just like to treat yourself every once in a while, then check out the Cool Beans Market Box. There are a couple of other boxes available on the website, such as a BBQ Box and Mystery Box. According to their website, the next three boxes (fall, winter, and spring) will be Big Bend Country, Piney Woods, and Panhandle Plains but you can still grab a summer Gulf Coast Box until they sell out!
What do you think of this box? Let me know in the comments!
Visit Cool Beans Box Market Club to subscribe or find out more!