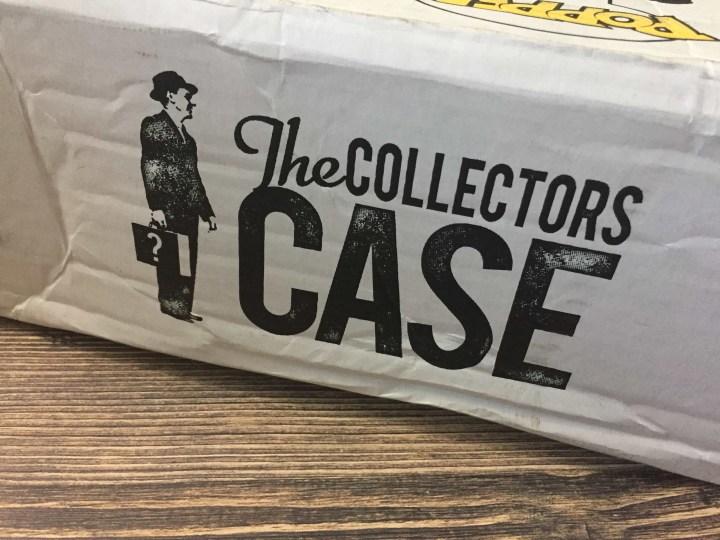 The Collectors Case is a geeky mystery box shipping from Canada. This box is super cool because you have a chance to receive a mystery POP Vinyl or a celebrity autograph! There is typically a theme for the month.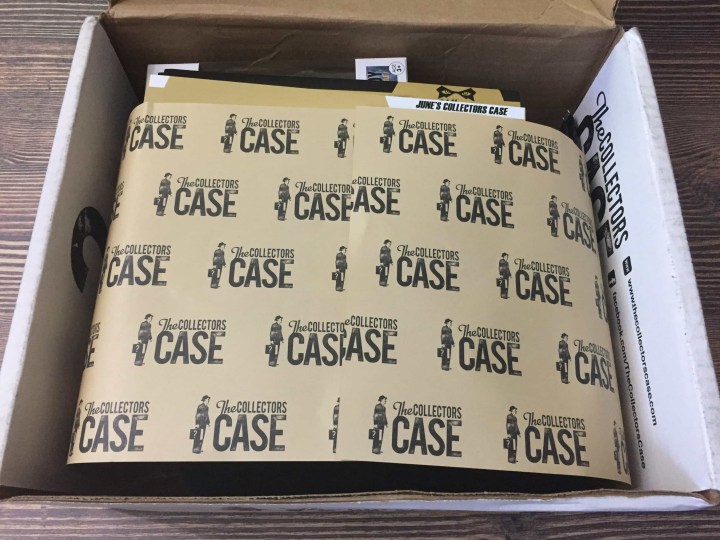 The production of this box is top notch – the branded kraft paper is thick and smooth, and looks so professional!
The info card includes all the items you'll receive. You also have a chance to receive a bonus Pop vinyl or an autograph!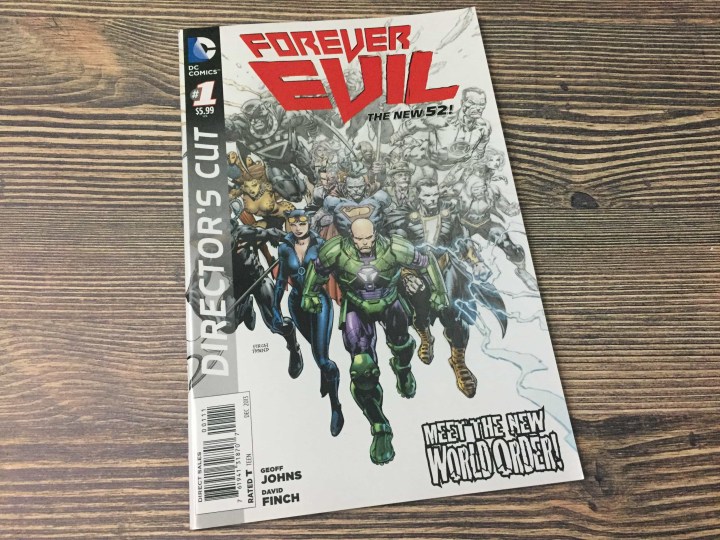 Forever Evil Comic — A DC comic. I don't recognise any of the characters aside from Superman, but I have to say I think the art in this is stunning.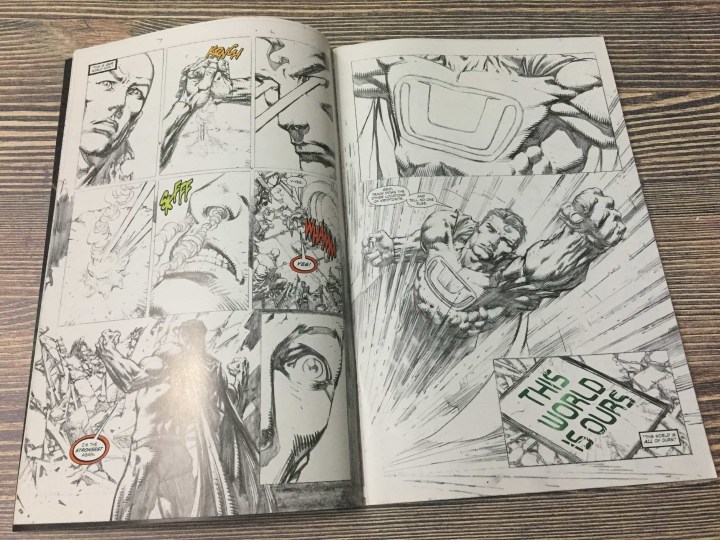 It's done in black and white but it has small details in colour, namely the fighting sound effects.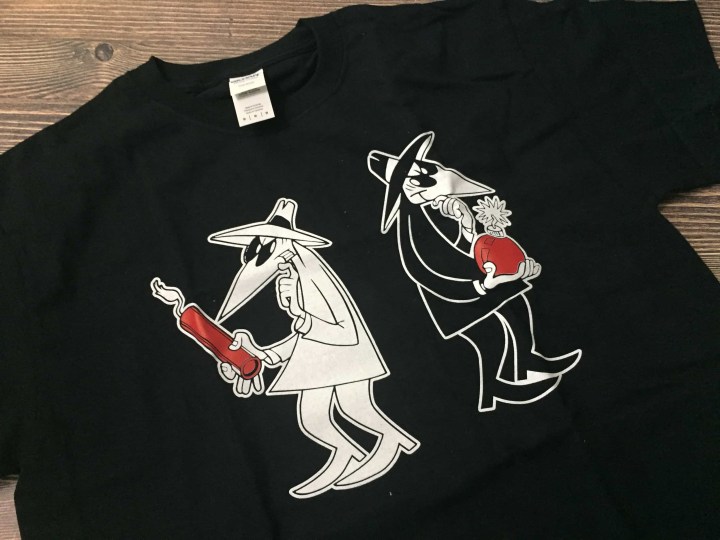 Shirt — These birds look SO FAMILIAR but I can't remember what they're from. Anyone want to clue me in?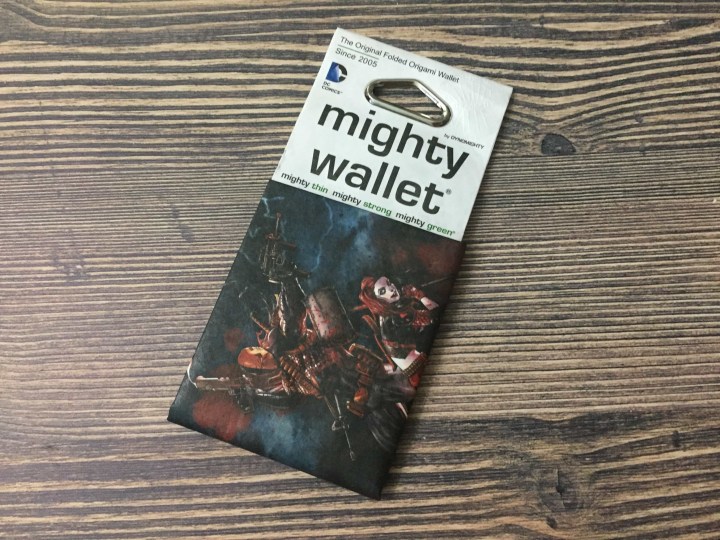 Mighty Wallet ($15) — Mighty Wallets are made of Tyvek which is pretty much indestructable.
The wallet features Harley Quinn and Deathstroke.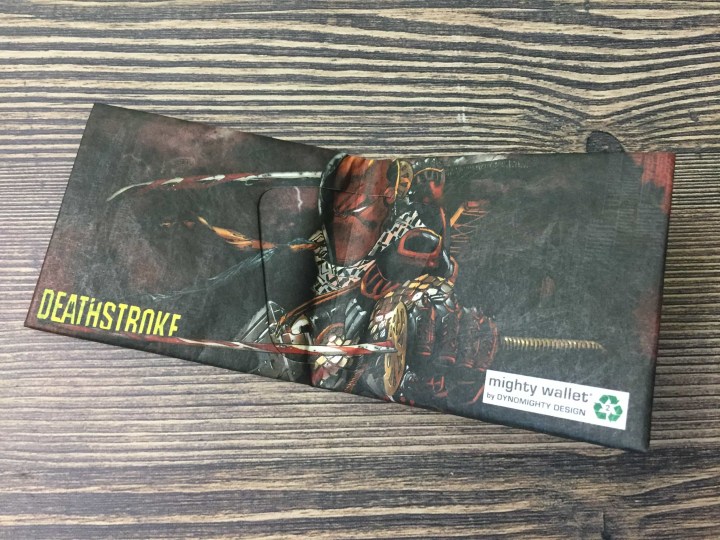 The inside has card slots and bill slots.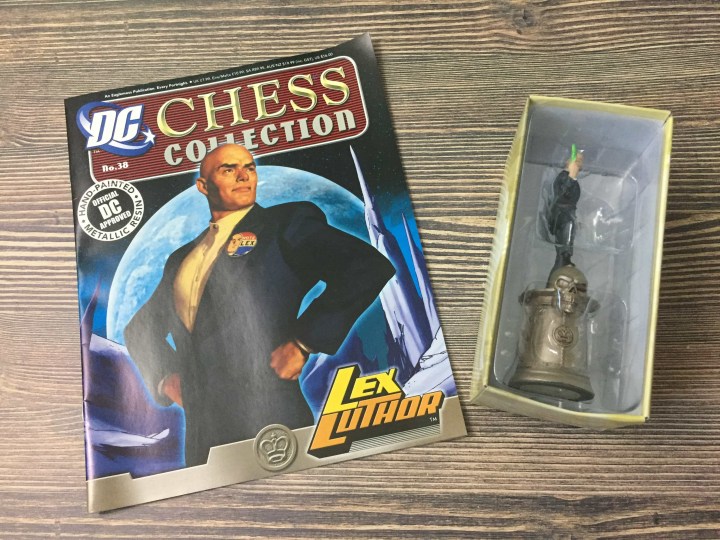 DC Chess Collection — A series of collectibles where the DC characters are sculpted as chess pieces. Two variations were sent out.
Lex Luthor is the King piece. He is hand painted and incredibly detailed.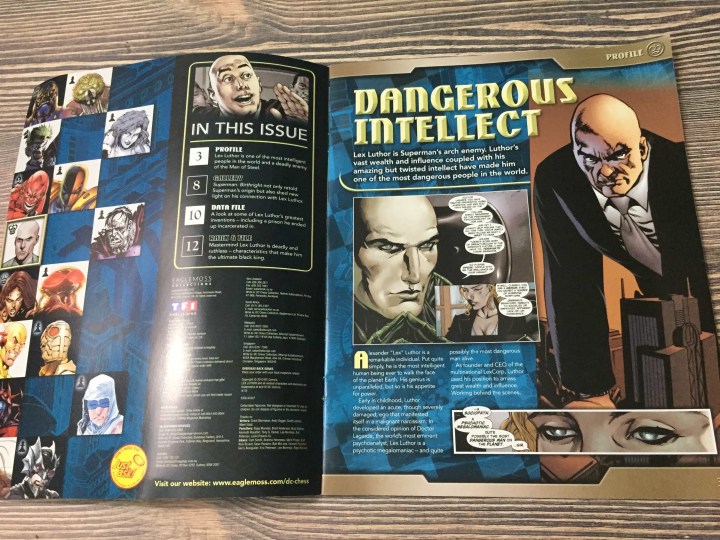 The magazine is all about Lex Luthor, who is the villain in Superman.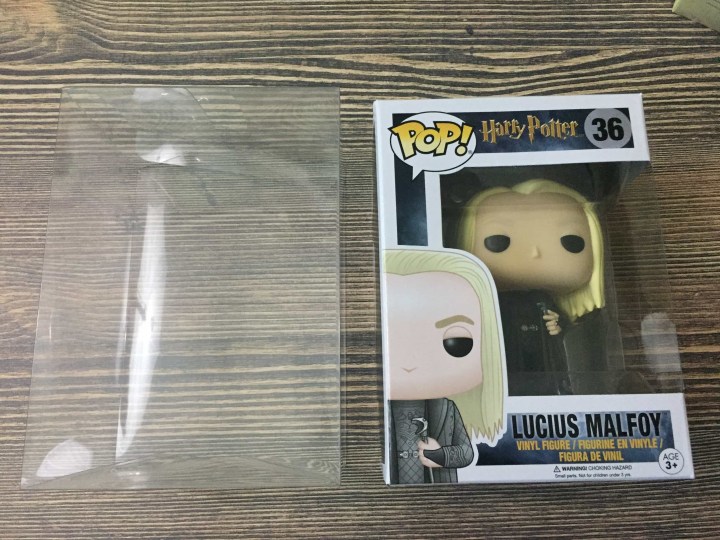 Lucius Malfoy Pop Vinyl — Harry Potter just celebrated its 20th anniversary of the Philosopher's Stone book that started it all. Lucius Malfoy arrived just in time! We were also sent a protective Pop box which is great for storing your boxed figures in.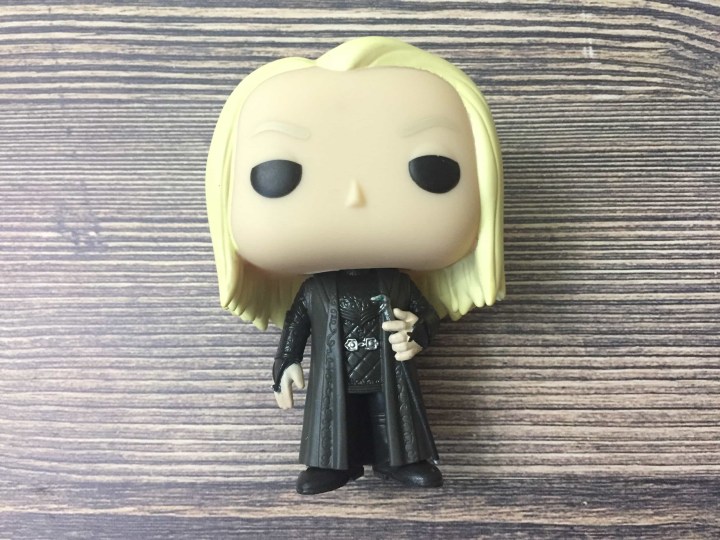 Funkos are very detailed, but it's all about the paint job. This guy is perfect, from the quilted detail on his shirt, the sculpted head of his cane, and his slightly heavy eyes — likely showing disdain for a filthy Mudblood or half-blood!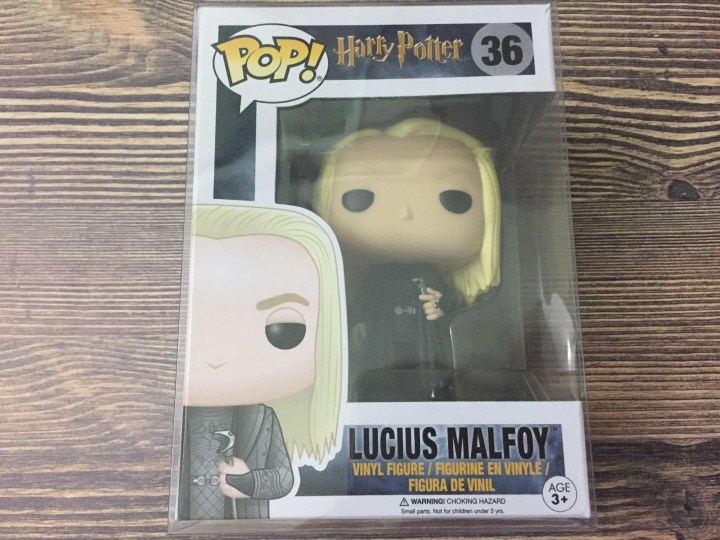 The plastic box fits snugly around the entire boxed Pop. This is great for protecting it from being dented or damaged if it falls, and is also great for stacking additional boxes on top.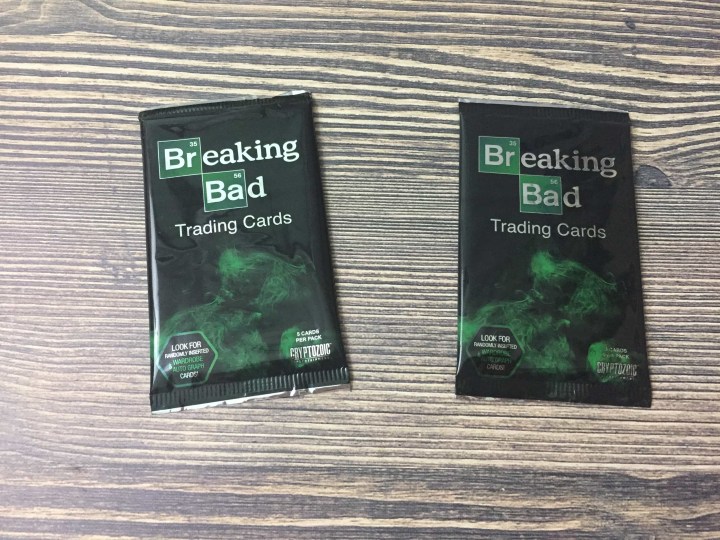 Breaking Bad Trading Cards — With rare autograph cards and wardrobe cards, trading cards for shows and movies are making a comeback. I never watched Breaking Bad so these weren't very exciting for me personally to break open.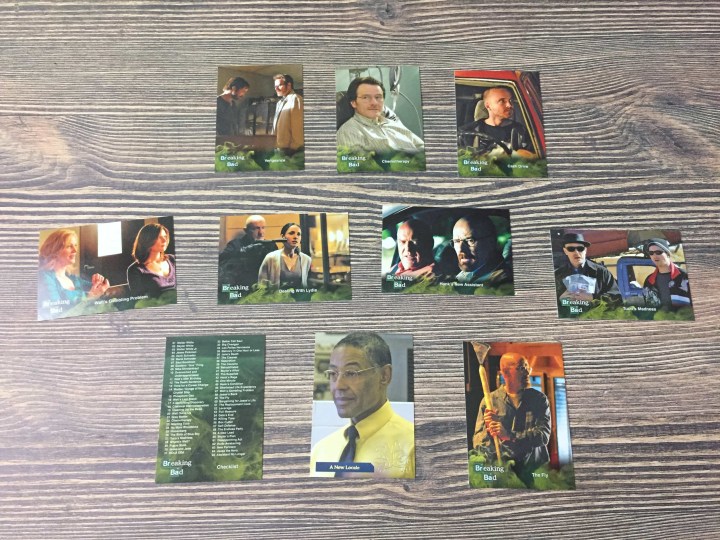 A nice mixture of cards.
This wasn't a super exciting case for me. I'm not interested in DC Comics and the last few boxes have leaned heavily towards that brand. My favourite thing in the case was the Malfoy pop vinyl!