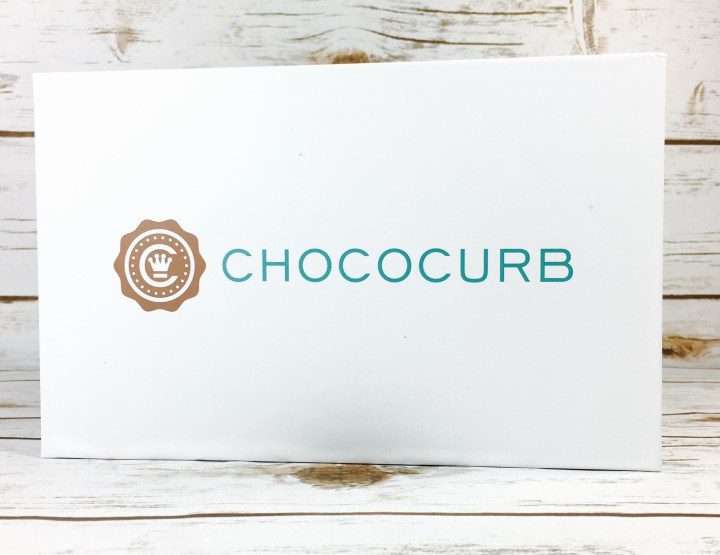 Chococurb is a monthly subscription containing extraordinary, premium, gourmet chocolates – this isn't your convenience store candy! These items can come from small, local chocolatiers or more established national brands. Every box will have something new, exciting, and absolutely delicious. You can choose from the Classic Box ($35), which contains 5-7 items, or choose the Mini ($20), which has 3 items for smaller appetites. Shipping is free during the cooler months but expect to pay for FedEx shipping in the warmer months. I am reviewing the Classic Box today!
Chococurb wants to help you discover chocolate that you will love so they have a short questionnaire that you fill out to let them know your preferences.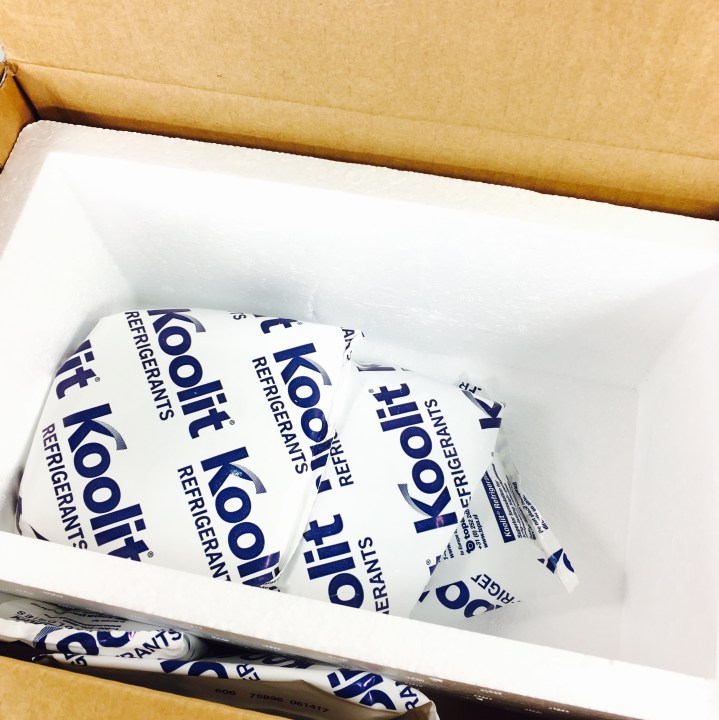 There were a lot more ice packs this month!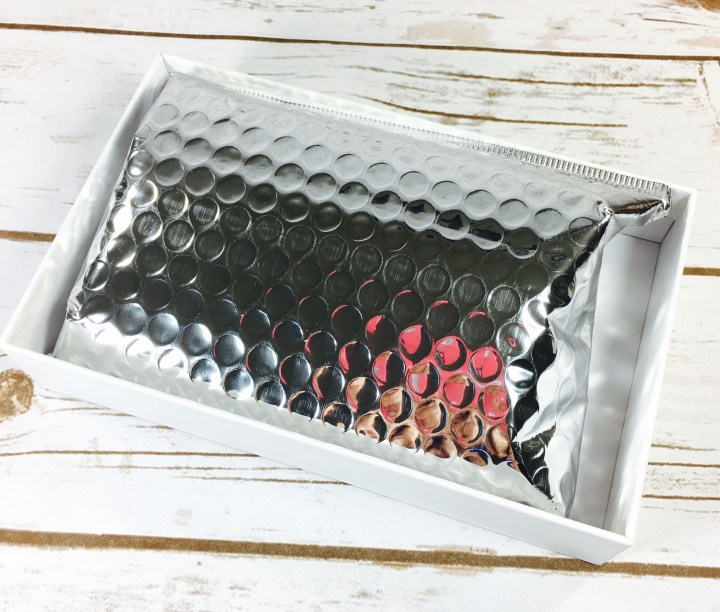 The chocolate was wrapped in insulated bubble wrap and placed inside of a box that was then placed inside of a styrofoam cooler with some ice packs (no longer cold) underneath and around the box. My box was delivered by FedEx and I brought it in as soon as the driver drove off. I had to let the bars sit for a little bit because they did feel a little squishy.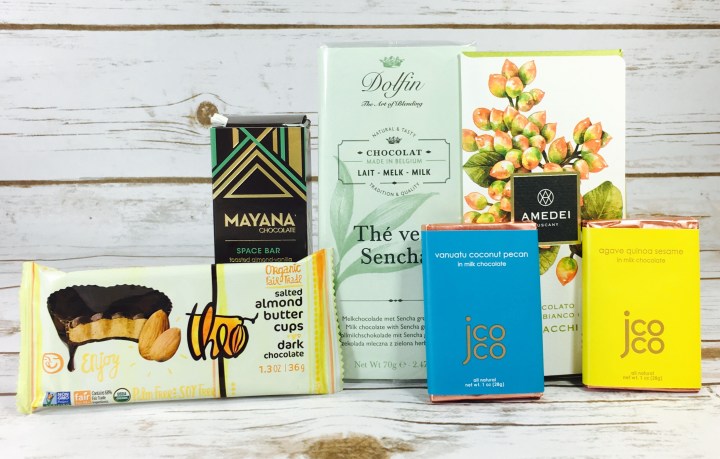 I received 6 different items this month and they all sound absolutely delicious!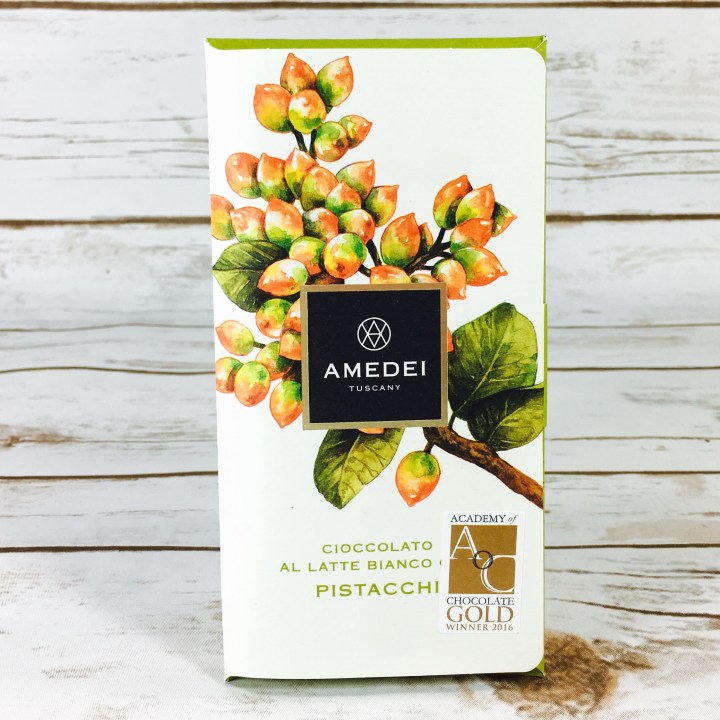 Amedei Pistacchi "Italian white chocolate with fine, green pistachios."
This bar is just as it says – white chocolate and finely chopped pistachios. Simple and delicious with the roasted flavor of the nuts shining through.
Jcoco Agave Quinoa Sesame in Milk Chocolate "Blended with milk chocolate and mixed with sesame seeds, the superfood quinoa has never tasted this good."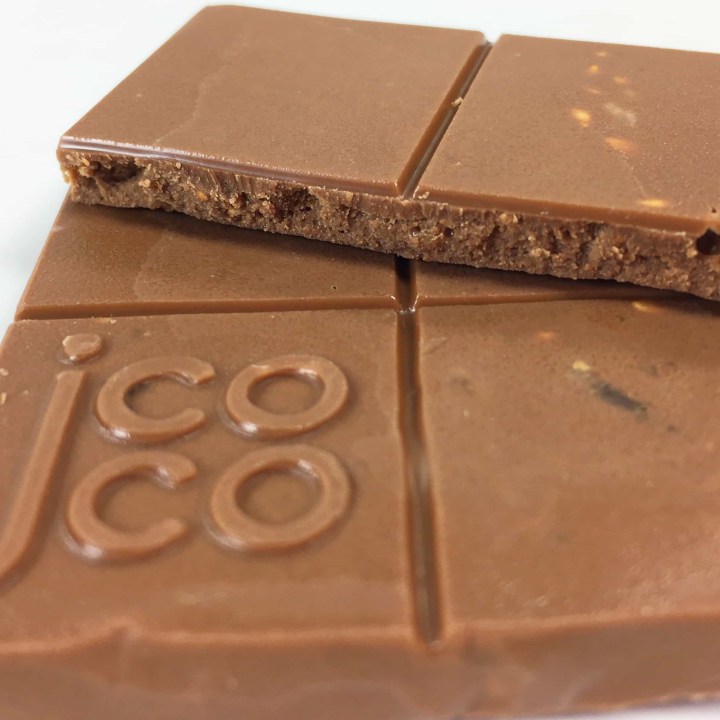 Sweet and salty heaven! There are crunchy clusters of quinoa and sesame seeds along with a mouth watering saltiness and delicious milk chocolate.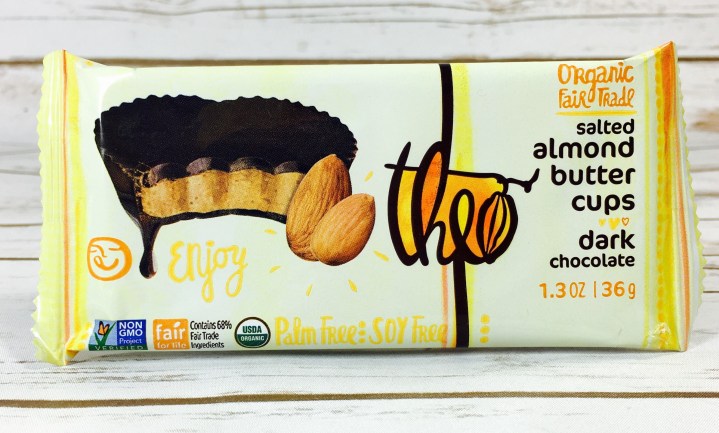 Theo Dark Chocolate Salted Almond Butter Cups "Because sometimes almonds are better than peanuts."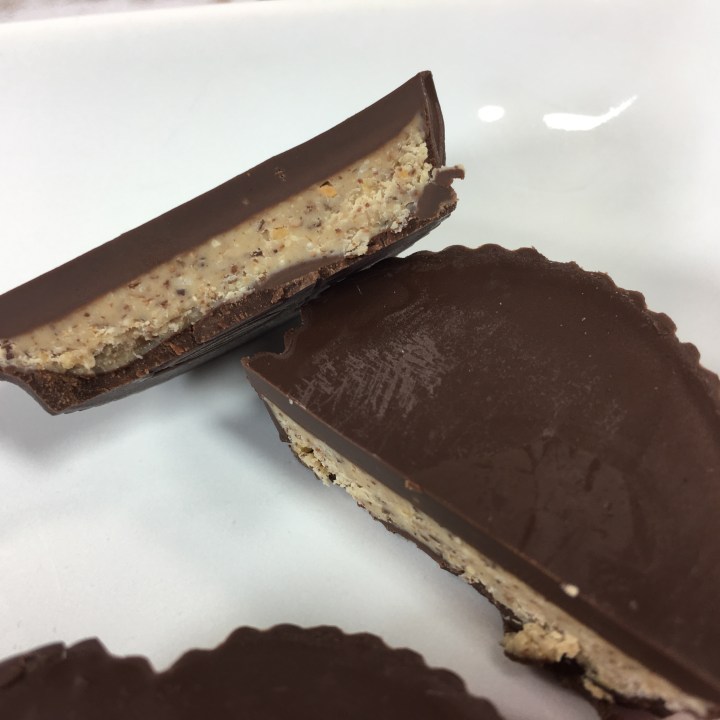 Organic, fair trade dark chocolate covers an almond butter filling with a touch of salt for a change from the usual offerings. There's a little crunch from the almonds, too.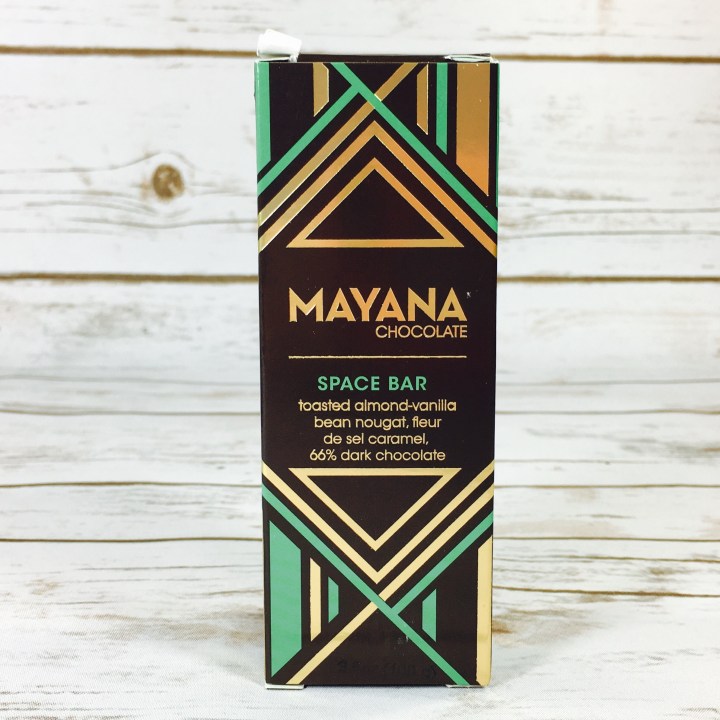 Mayana Space Bar "You'll want some serious alone time with this one. Mayana's Space Bar features vanilla-bean nougat, toasted almonds, fleur de sel caramel and our 66% custom blend of dark chocolate to let you get away from it all."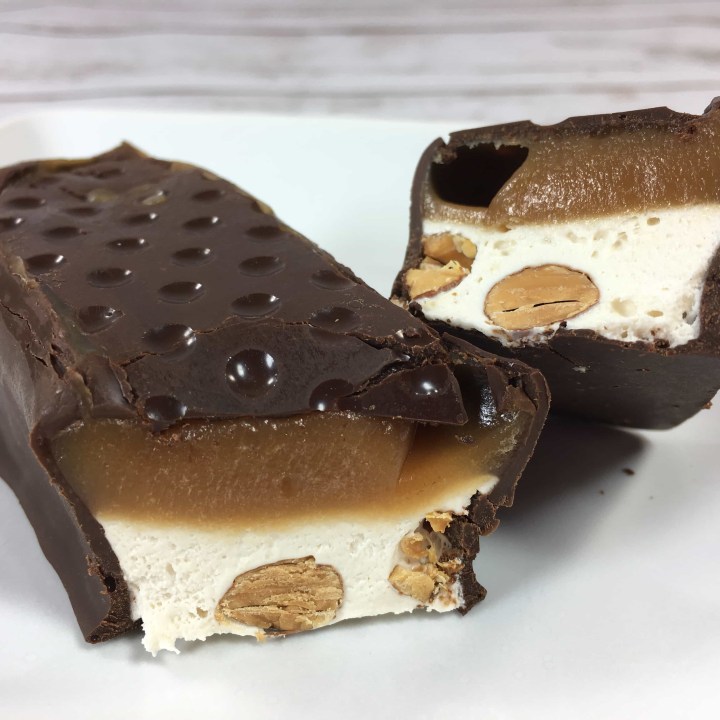 MMMM, like a giant Snicker's Bar but with almonds and sea salt caramel. There's more than enough for several servings in here, too, so you can share it with someone special or just hide it in your chocolate stash drawer. You have one of those, right?
Dolfin Milk Chocolate Bar with Sencha Green Tea "A tender and soothing combination ; a reminder that the best flavours are often the most simple."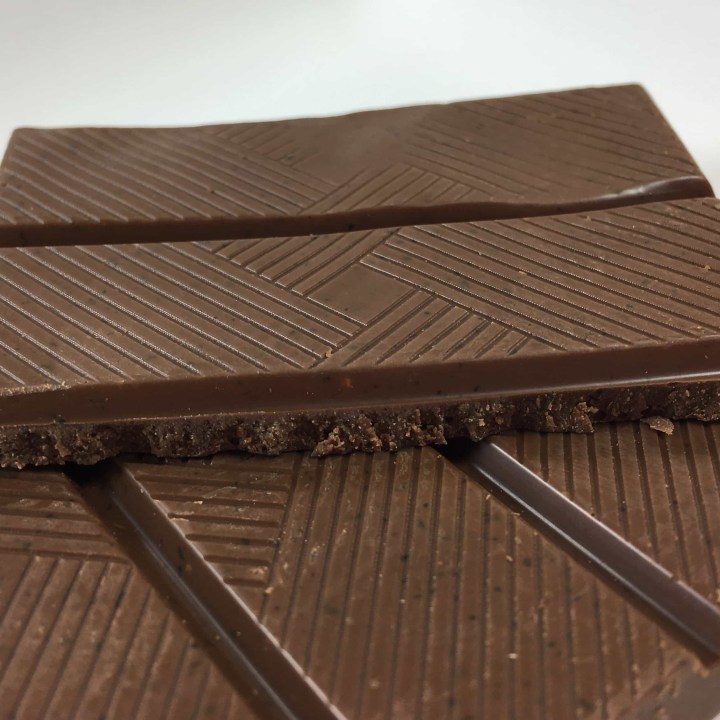 You can see that my bar is a little wavy from the heat but the taste wasn't affected at all! Finely ground sencha tea leaves were combined with the smooth Belgian milk chocolate. It still tastes like milk chocolate, but better, and the sencha gives it some texture, like tiny pieces of ground up coffee beans here and there. Simple? Yes. Plain? No way!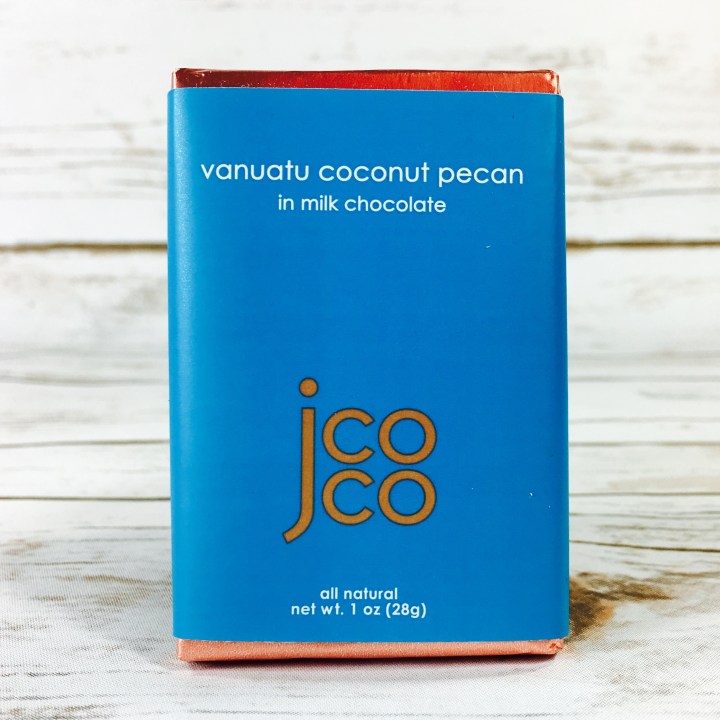 Jcoco Vanuatu Coconut Pecan in Milk Chocolate "Coconut shavings, raw pecans, and a hint of sea salt compliment this milk chocolate perfectly."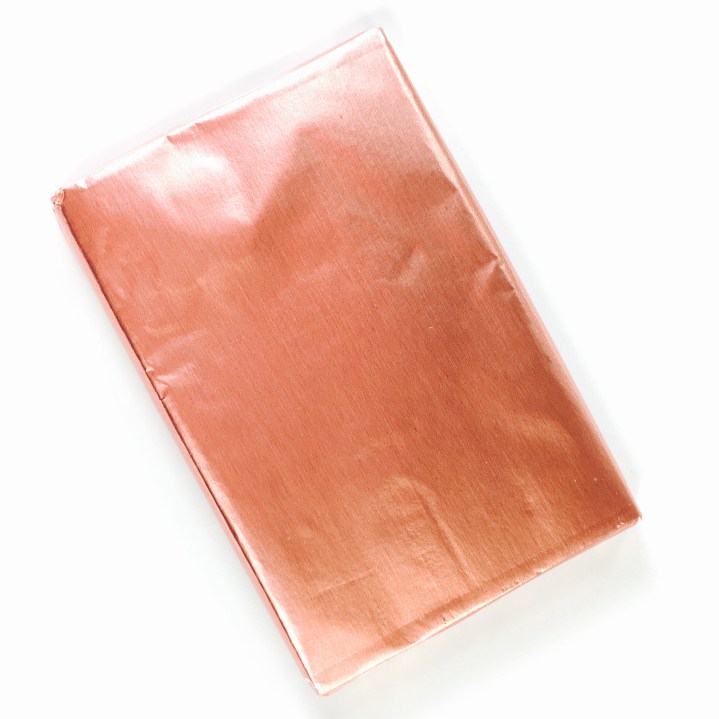 Let's take a moment to appreciate the rose gold color of the wrapper.
Sort of like an Almond Joy, but with pecans that are distributed throughout and no gooey filling. Ok, so not really like an Almond Joy, but maybe an updated take on a classic candy, it melts in the mouth.
Chococurb is so good and full of uncommonly  wonderful chocolates. I truly love getting this box since these bars are extraordinary and maybe not something I would pick out for myself – like a special present each month from me to me! I love chocolate and these bars are so satisfying that just a bit is needed to fulfill your cravings/sweet tooth/PMS needs. Check out the Chococurb website for some more excellent choices for all of your chocolate needs!
I have found my favorite monthly subscription box! Do you feel the same way too? Let me know in the comments!