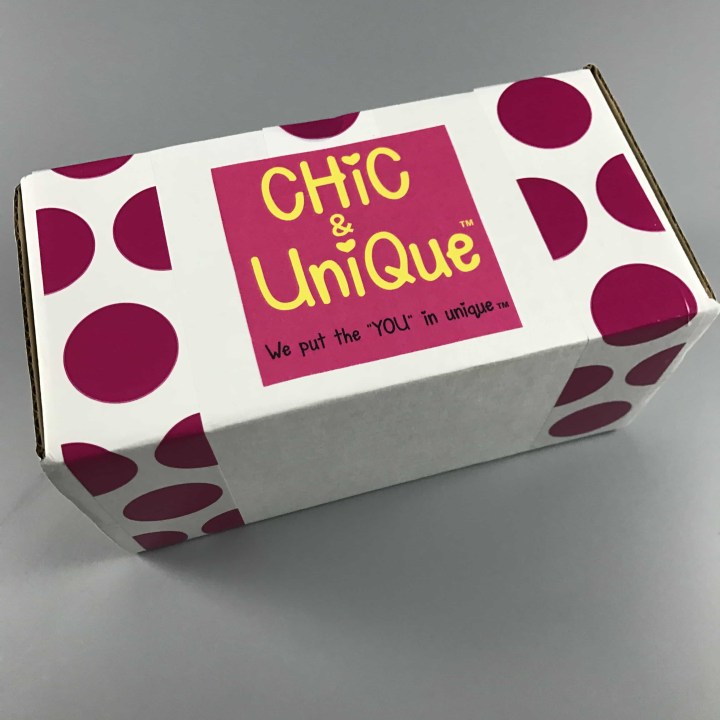 Chic & Unique is a style-packed monthly subscription box for tween girls, for only $25 a month. With this box, girls can express their unique selves with fashionably fabulous products. From socks to stationery, pencil cases to patches, they put the 'YOU' in unique.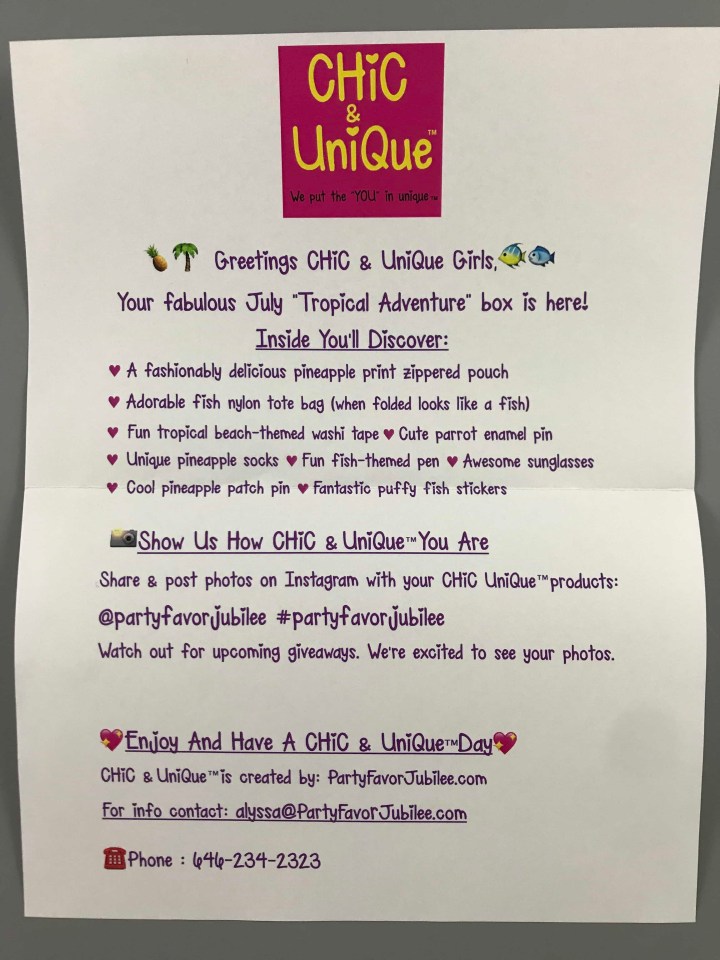 The list of contents is fun and has so much information included. Remember to share pictures on Instagram. This month's theme is Tropical Adventure.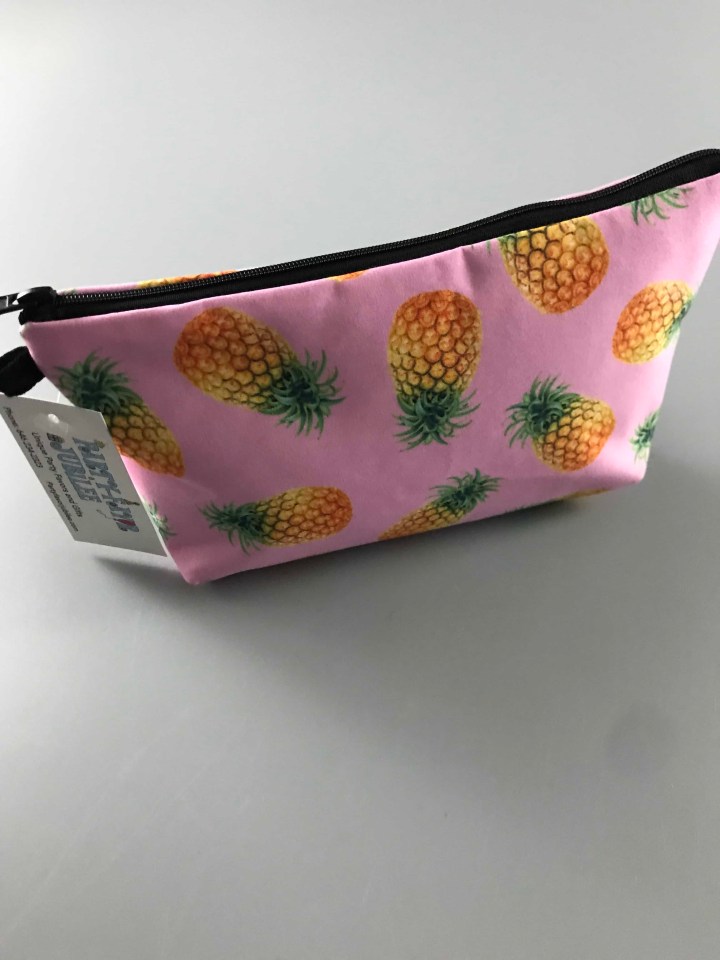 A fashionably delicious pineapple print zippered pouch. As I've said before, we love bags around our house and this one is already spoken for by me. I can't wait to fill it with makeup and other items that I can't live without. More importantly I can't wait to show it off as I shop.
It's a beautiful black, white and purple fish but it's so much more…
It's an adorable fish nylon tote. We can add this to backpacks and purses for when we need extra hands at the mall or the library. I can't help but say that these bags are wonderful but I'm finding that they are a little over played by Chic & Unique.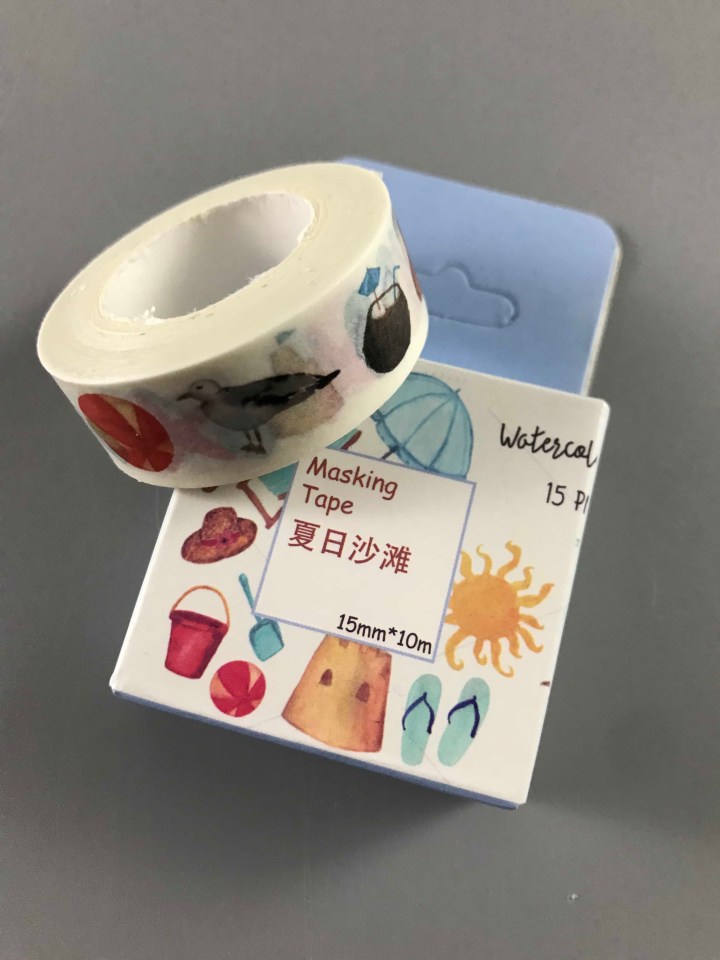 Fun Tropical beach-themed washi tape. This tape is going to help bring all of our summer together when we get around to making a scrap book. Washi tape the best thing in children's crafts ever… no mess and so many unique patterns not to mention it's so versatile.
Unique pineapple socks. I love pineapple and I love socks, we call this a win! My daughter and I watch a lot of Psych so getting something pineapple-themed makes our day. If you haven't seen the show it's about a psychic solving rimes but they hide pineapples in every episode.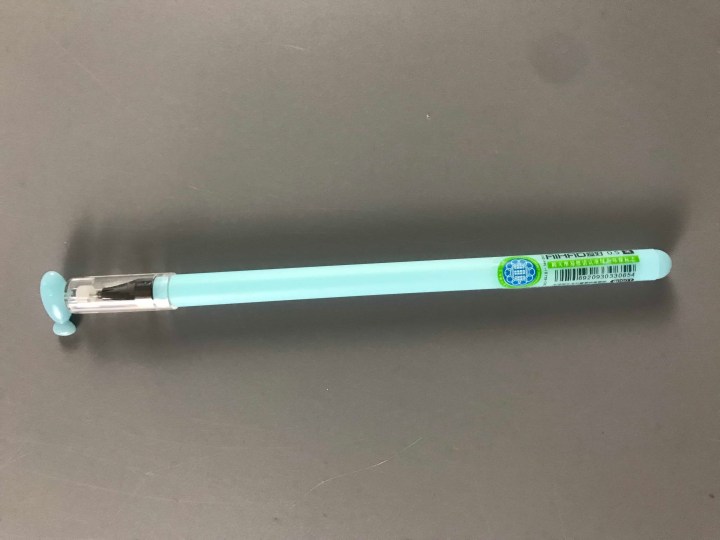 Fish-themed pen. As expected from this box, this pen is amazing. The adorable fish on the cap is enough to make taking notes in class or writing checks almost fun.
Sunglasses! Unfortunately, I have prescription glasses as well as my daughter. But I can see wearing these at the lake or the beach. Purple is a great color – perfect for having fun in the sun and letting your hair down. Bonus, they match the fish tote!
Parrot enamel pin. This is my least favorite pin that has ever graced this box. It's not as fun or realistic as the other pins have been. I'm pretty sure my daughter and her friends are going to love the heck out of this and making their purses and book bags looks so much better.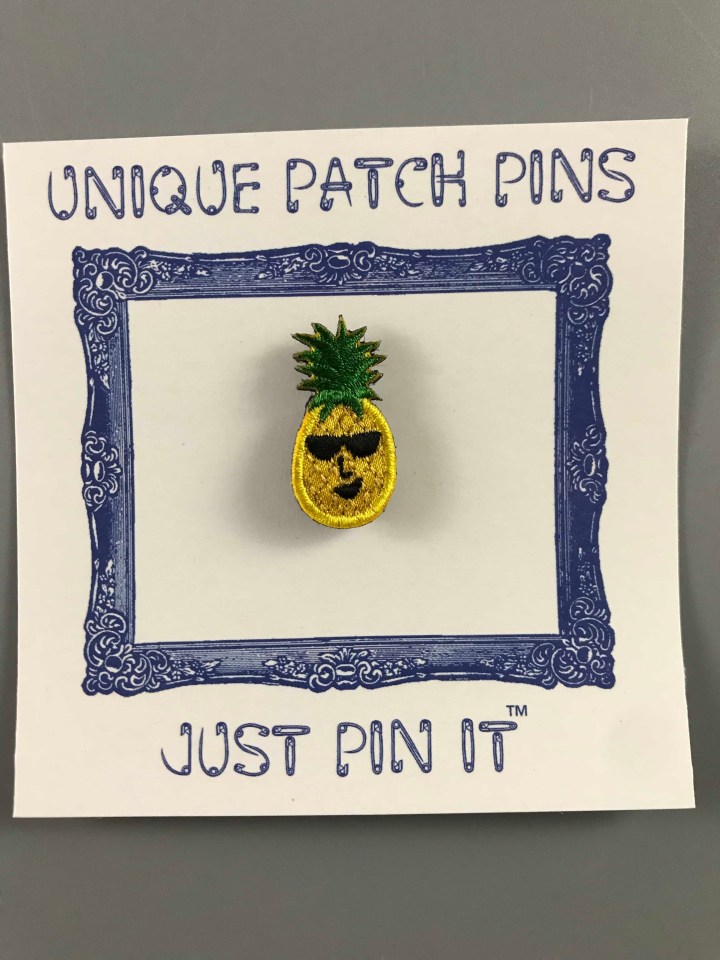 Pineapple patch pin. This one excited me beyond belief, I have the same patch on my computer for a box of the past.
Fantastic puffy fish stickers. Colorful and useful for so many crafts. My daughter uses them to keep her babysitting clients happy and crafty. She also uses them to make frames and enhance her art work.
Chic & Unique is too much fun. Girls of all ages will appreciate the adorable items. I love that the themes are carried out from the opening of the box down to the very last item. Remember to share your love and reactions to the great items via social media. The passion and love from the dedicated curators is seen in every box. I am just in love with Chic & Unique and try to find as many other ladies from all ages to agree with me. I look forward to next month's adventure.