The Cate & Chloe VIP program is a jewelry subscription box delivered to your front door once a month. Each box contains on point and on trend Cate & Chloe pieces! Choose between 3 subscription options starting at $19.99 – The Starter Package (1 item), Double the Fun (2 items), and Full VIP Status (3 items). The cost per box drops with extended subscription terms, so the longer the subscription, the more you can save!
What's in my box? Well, this contents card not only tells you what to expect but also gives a brief description of each item. The only thing missing is a price tag.
DEAL: 30% OFF All One Month Subscriptions (The Starter Package, Double the Fun, Full VIP Status)! Use Exclusive Code: HSREMINISCE30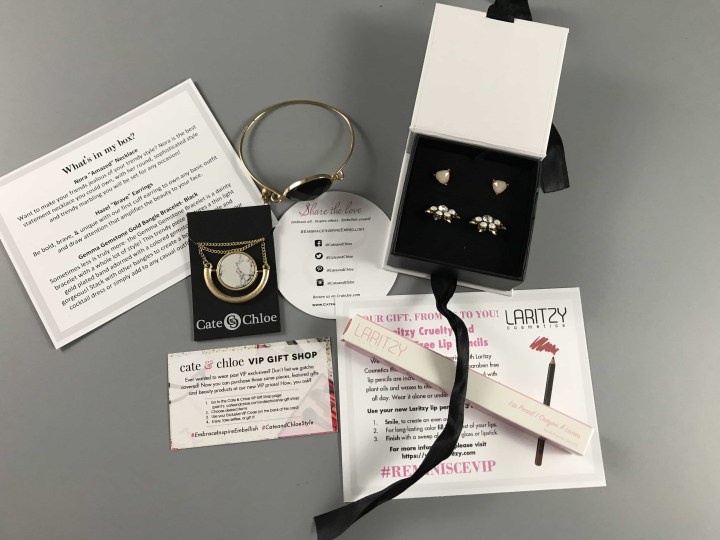 Everything revealed…
Gemma Gemstone Gold Bangle Bracelet Black ($55) Sometimes less is truly more – the Gemma Gemstone Bracelet is a dainty bracelet with a whole lot of style! This trendy piece features a thin light gold plated band adorned with a colored gemstone. It's simple and gorgeous! Stack with other bangles to create a boho chic look with your cocktail dress or simply add to any casual outfit for some extra glam! P.S. The more the merrier – the Gemma bracelet looks best in twos and threes!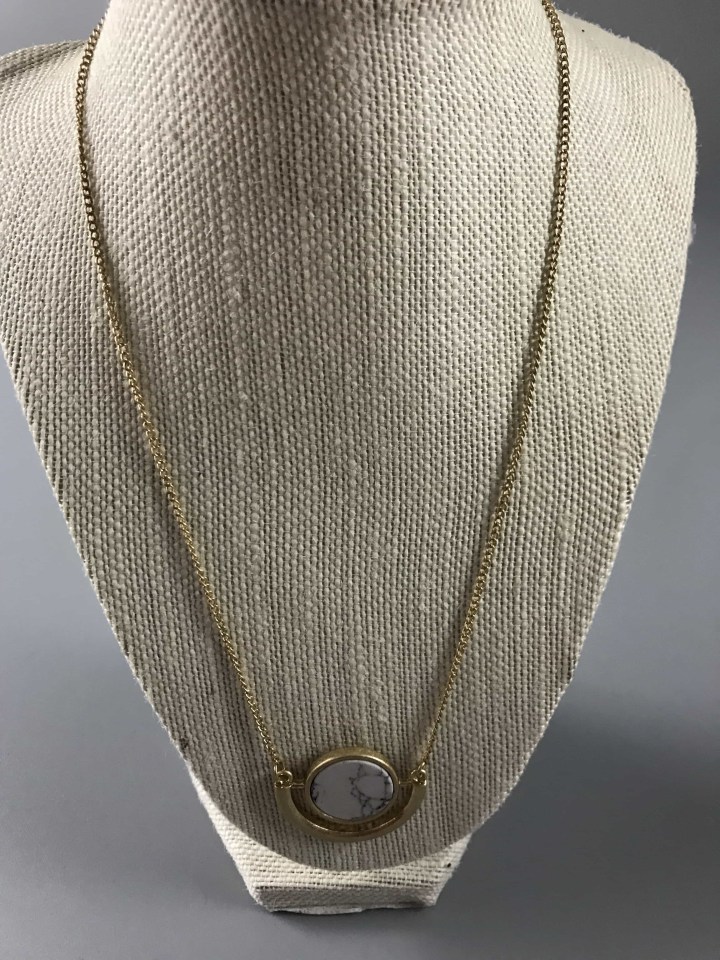 Nora "Amazed" Necklace ($58) Nora such a nice statement necklace. With its round, sophisticated style and trendy marbling, you will be set for any occasion!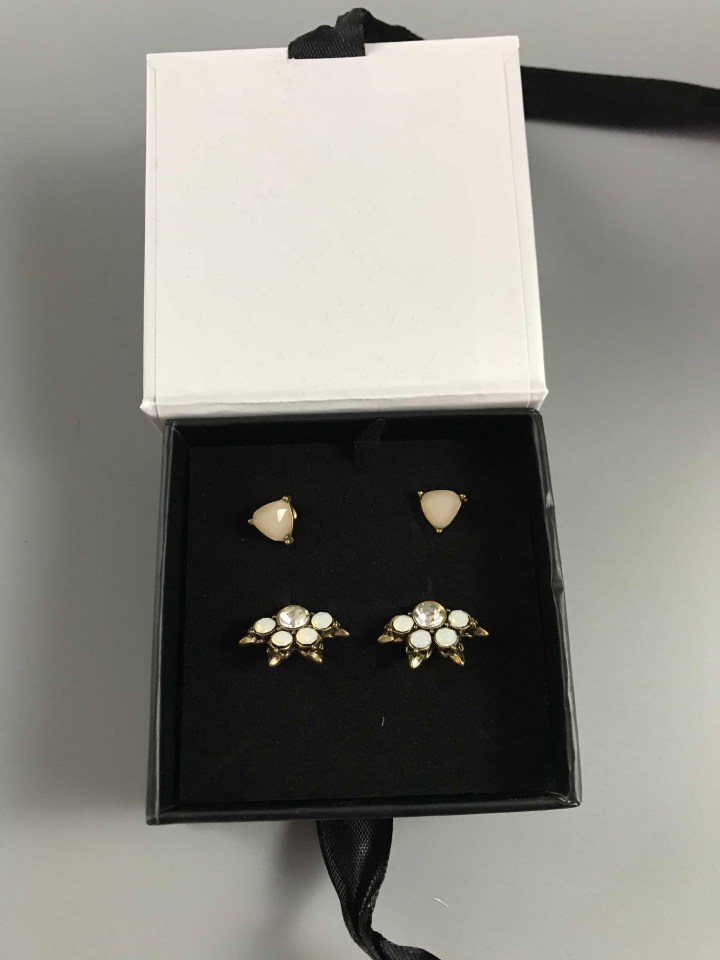 Hazel "Brave" Earrings ($52)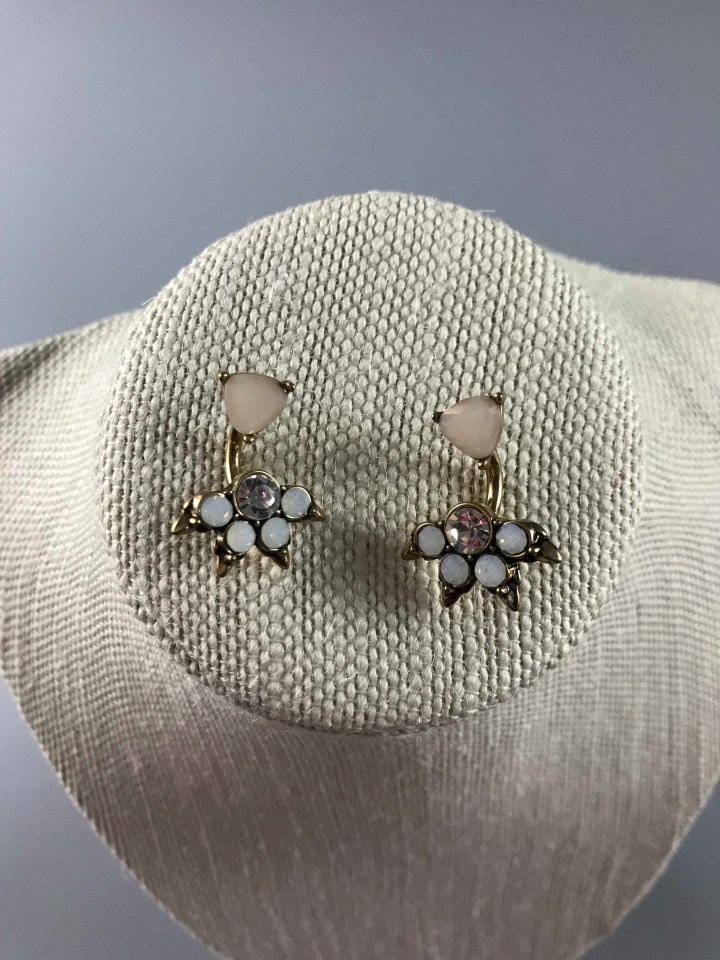 A pair of bold and unique cuff earrings that can glam up any basic outfit. It draws attention that amplifies the beauty to your face.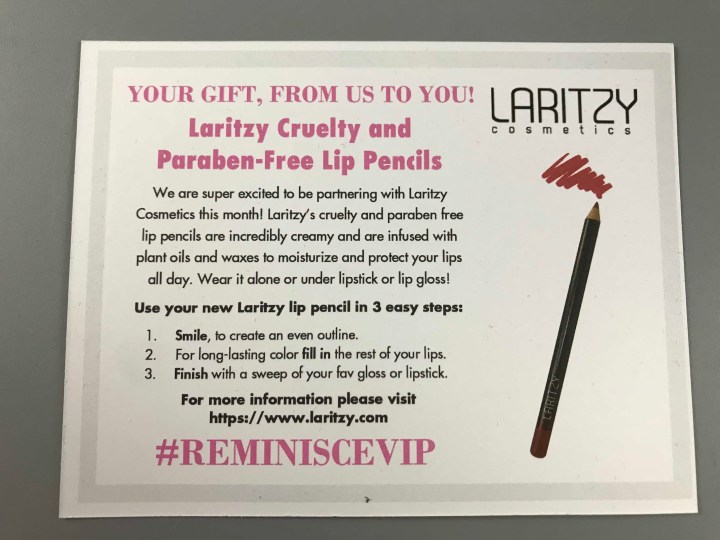 VIP Gift is a Lanitzy Cruelty Free Lip Pencil.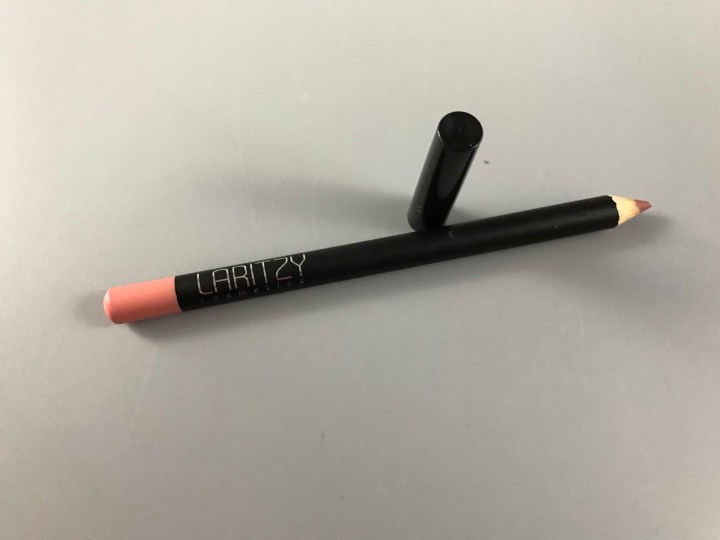 Beautiful color and so very easy to use… on my skin it was perfect for the no makeup look.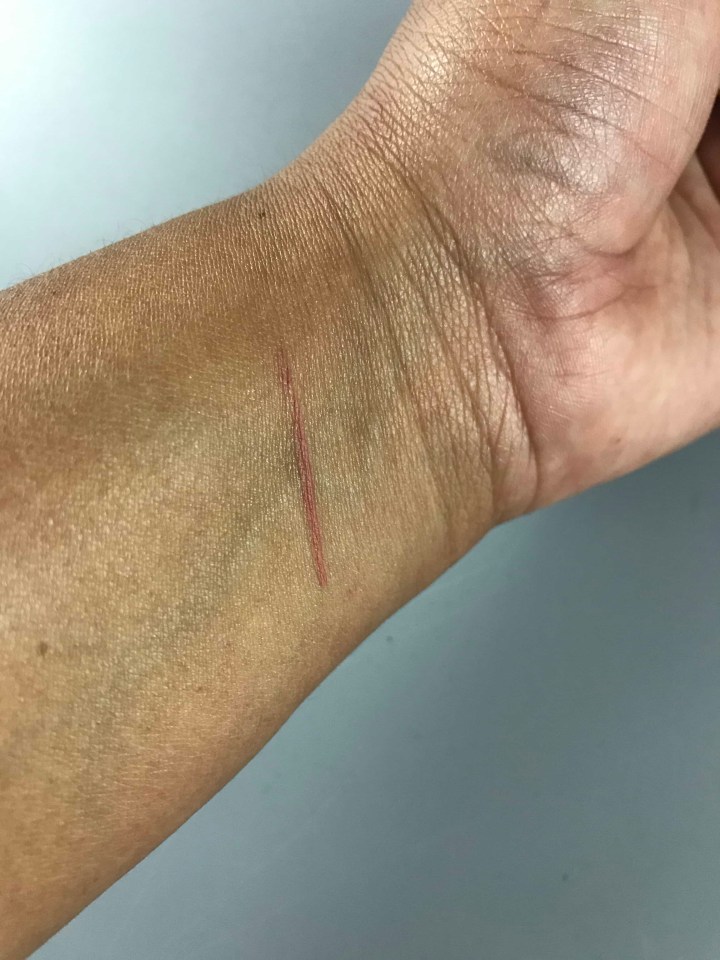 A beautiful swatch…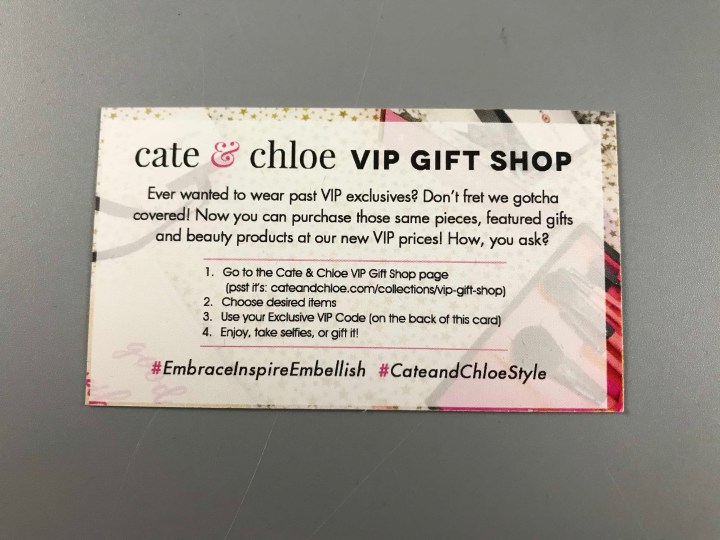 Added bonus: you can now shop previous VIP gifts with a special code (it's on the back and this one is all mine).
Cate & Chloe have brought another month of amazing products to my door. My favorite piece this month is the cuff earrings. I am beyond excited to see earrings that can be used alone or as a complete pair. I love the jewelry I get, but the VIP perks are what really sets it apart. In my opinion, any girl who is the lucky recipient of this subscription is bound to feel like a princess, so spoil yourself, or a friend or even better let someone spoil you right.
Have you tried out Cate & Chloe VIP box? Let me know your thoughts!