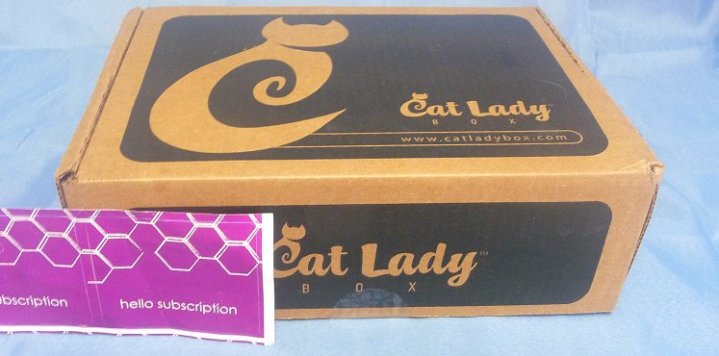 The Cat Lady Box is a monthly subscription box for those "crazy cat ladies." It is a box with cat-themed items for you and your cat or you can order a box just for you. Each box could contain cat-themed shirts, jewelry, home decor, accessories, art, and more – all delivered in a box your cat can keep.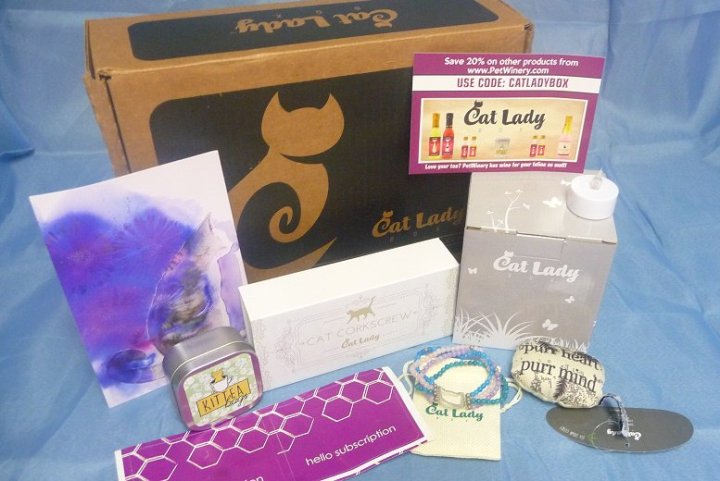 This month's box took Ginger and I on a little trip to peace and serenity.
Cue the soft music!

Yes, I am a crazy cat lady!!! Are you? My Ginger is my third child and she is spoiled. My box came with items for me and my "baby." This month's box theme is "Serenity Meow."
DEAL:  Save 10% on any level, any length subscription through 6/22! Just use coupon code 10RIGHTMEOW  at checkout! 
TIP: Looking for a coupon code? Subscribe to notifications for CatLadyBox in the directory to get an email when the next one is released!
Each box comes with an insert to tell you what's in the box.
After last month's island vacation, Ginger and I decided to relax a bit and find some inner peace.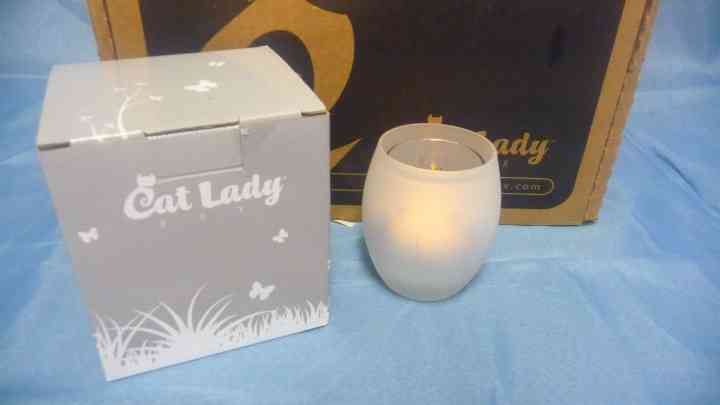 My first item is a Playful Kitten Tea Light Holder by CatladyBox ($19.99). Purrfect item to set the mood for tranquility. The candle has a soft glow. There are 2 pieces to this candle. The inner piece is similar to a shot glass with a playful kitten design on it. Look below for the full effect.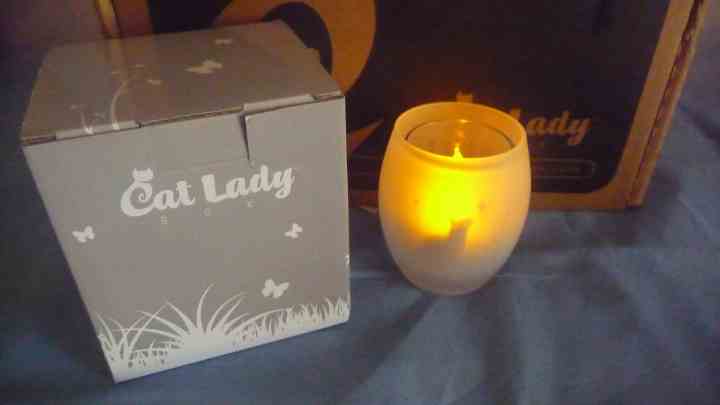 Inner Peace… Inner Peace…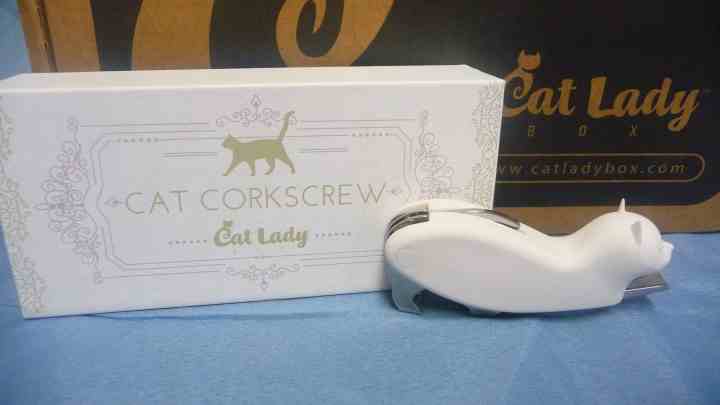 If the last item didn't work for you then grab a bottle of your favorite wine and my next item, a CatWine Corkscrew by CatLady Box ($17.99). It is so adorable, easy to use and has everything you need to open that bottle.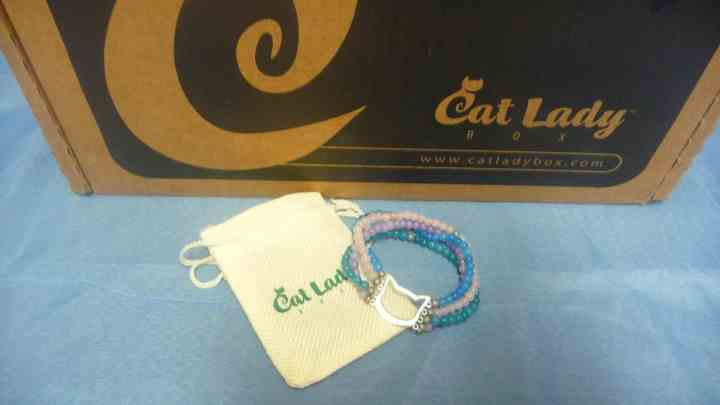 Also in the box is a Calming Kitty Bead Bracelet by CatLadyBox ($14.99). This is delicate silver bracelet with high quality agate beads in calming colors. It does stretch but I would not try to stretch it too far. Love it!!!
A little something to calm the kitty.
Ginger received a new toy! It is a Zen Stone Catnip Toy by CatLadyBox ($3.99). She loves it of course because it's full of 'nip. She tossed it around for a bit until I gave her the next item.
Ginger received some relaxing KitTea Tea Bags by Pet Winery ($6.45). OMG!!! Where has this item been?? Ginger LOVES it!!! It has kept her calm and has actually helped with her vomiting. The tea can be brewed and placed in their bowl or you can let them sniff the bag. The tea consists of a mix of catnip and valerian root. To me it has a strong smell, so i can definitely tell it is not one of my teas. LOL!!! There was also a code in the box to get 20% off another product. I will be definitely ordering more.
On the back of the insert card is a Featured Cat Lady Artist. This month is Valerie Hill. The art is called "Mellow Cat." Mrs. Hill is a retired teacher with degrees in Art and Dance. She also teaches yoga, makes art, and choreographs for a local dance company. I like the use of purple and flowers in this painting. I find the color purple very calming.
Well Ginger and I hope you found this box relaxing and full of inner peace.  We are looking forward to next month's box.
What do you think of this month's box?