Candy Club is a premium candy subscription box. They bring the old fashioned candy store to your front door. They promise their candies to have an amazing variety of different candies for your enjoyment.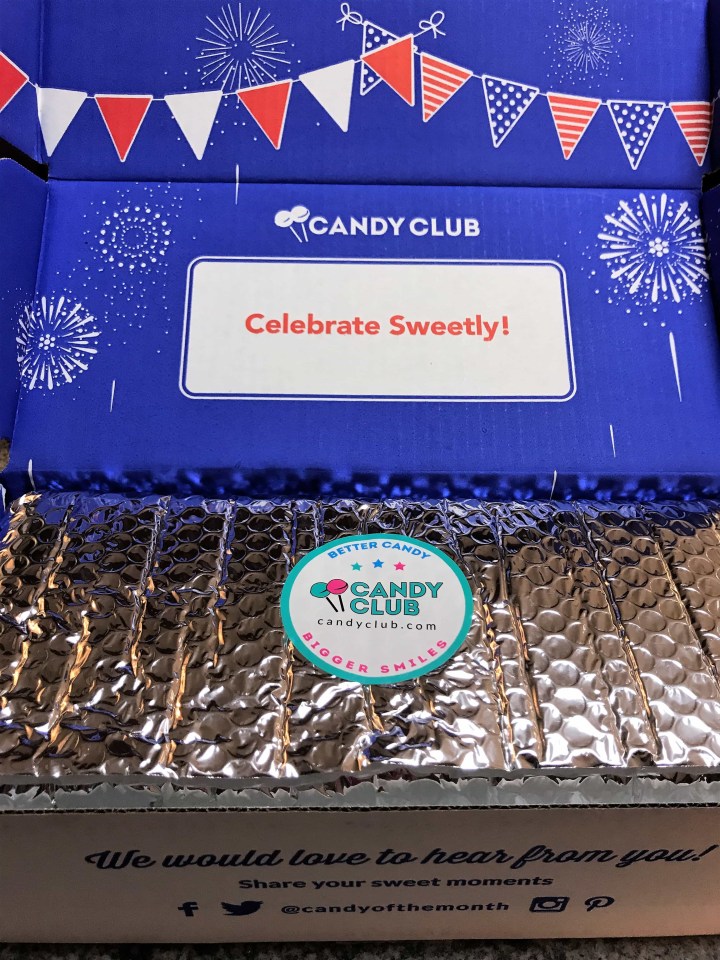 The candy came safely protected from temperature extremes in this insulated (and cute!) packaging.
DEAL: Save $20 on your first box! Just use this link to activate the offer.
OR You can instead use 50F-candydeal – 50% off and free shipping for a total of $14!
Inside the insulated packing, our yummies were even more securely packaged in round plastic containers that sat inside a cardboard stand with holes cut out to hold them in place. It really made for a nice display when you opened the box.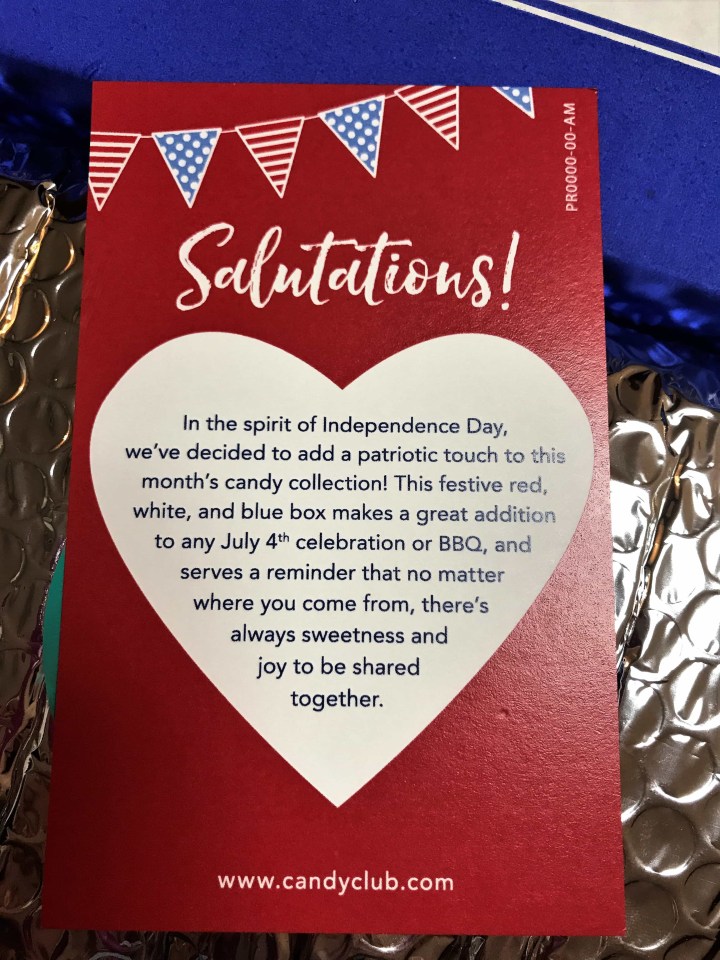 This month's box was a special Independence Day theme and was fully decked out in red, white and blue.
Each Candy Club Subscription Box contains up to 3 lbs of candy to include three signature containers and a splash of wrapped candies. If you are giving a gift, the candies are curated for you. If you are subscribing you have some choice in the candies that you get. You pick your own candies or you can choose a flavor profile for Candy Club to curate for you. The three flavor profiles are Club Sours, Club Sweets, and Club Mix. If you aren't sure what you like, no worries, they have a quiz that helps figure your candy profile out.
The candies are a beautiful array of colors.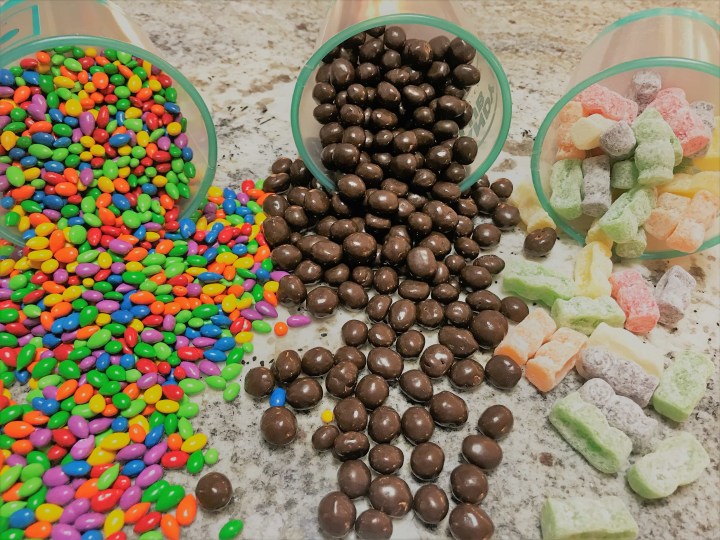 The Candy Club Subscription Box is $27.99 if you pay month to month. The price drops to $22.99 a month if you prepay for 6 months and to $19.99 a month if you prepay for a year. And, if you need more candy, you can choose to add up to three more candies to your monthly order. Shipping is $6.99 for all boxes. (You can get free shipping and 50% off of your first box when you use this link.)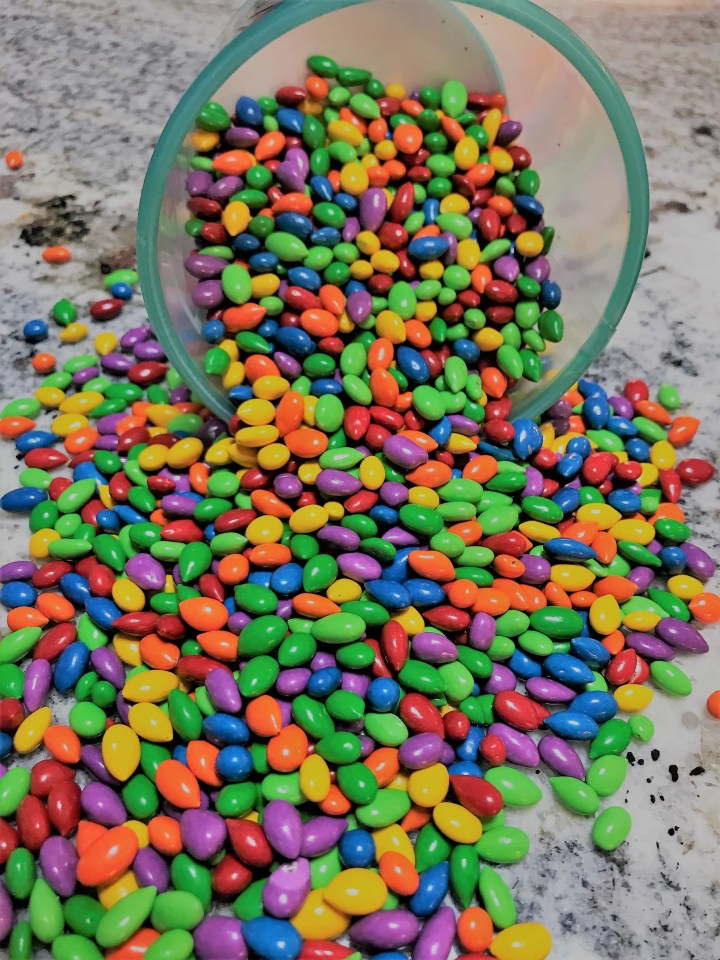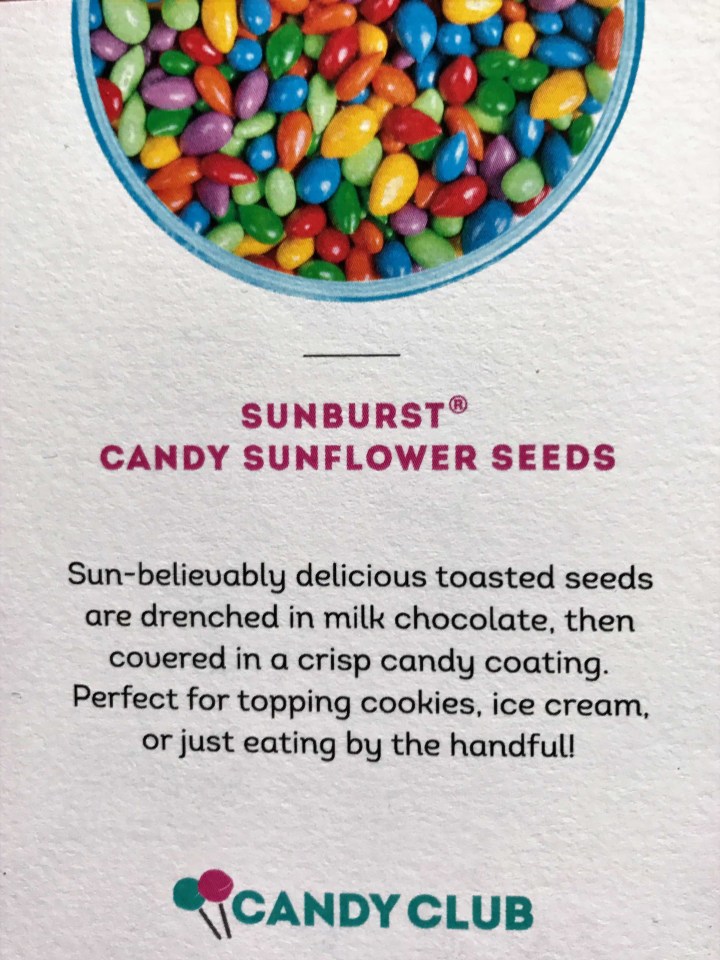 Sunburst Candy Sunflower Seeds – I can't make you understand. It's just not possible to relay to you with words how delicious these little bits of heaven are. You absolutely have to try them for your selves. They are candy coated, chocolate covered sunflower kernels. And, they are so good! You can order them in all different color mixes and in bulk!!! I am calculating how much it will cost me to fill my bathtub with them right now…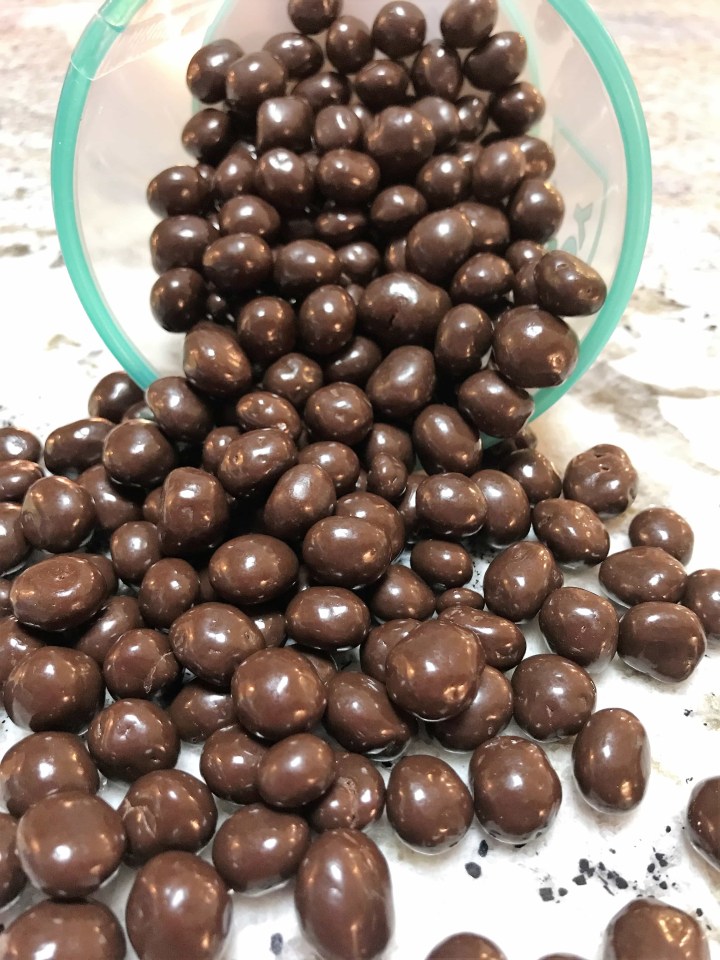 Arway Dark Chocolate Coffee Beans – Good. Do you really need elaborate flowery words when you're this good? I mean, this Candy Club box is the best yet! These are actual coffee beans, deeply flavored, rich, yummy coffee beans covered in rich, sweet, creamy chocolate. I have been crunching on 5 or 6 when the 2 o'clock slump hits me for an afternoon pick-me-up and they work miracles. Laundry folding, dinner making, I can do this, miracles.
Gustaf's Jelly Babies – These are imported from Holland and are a soft jelly candy coated in powdered sugar. They are shaped like the common American gummy bear, but the texture is quite different. They are soft and chewy, but not so stretchy like a gummy bear. I am in love with them.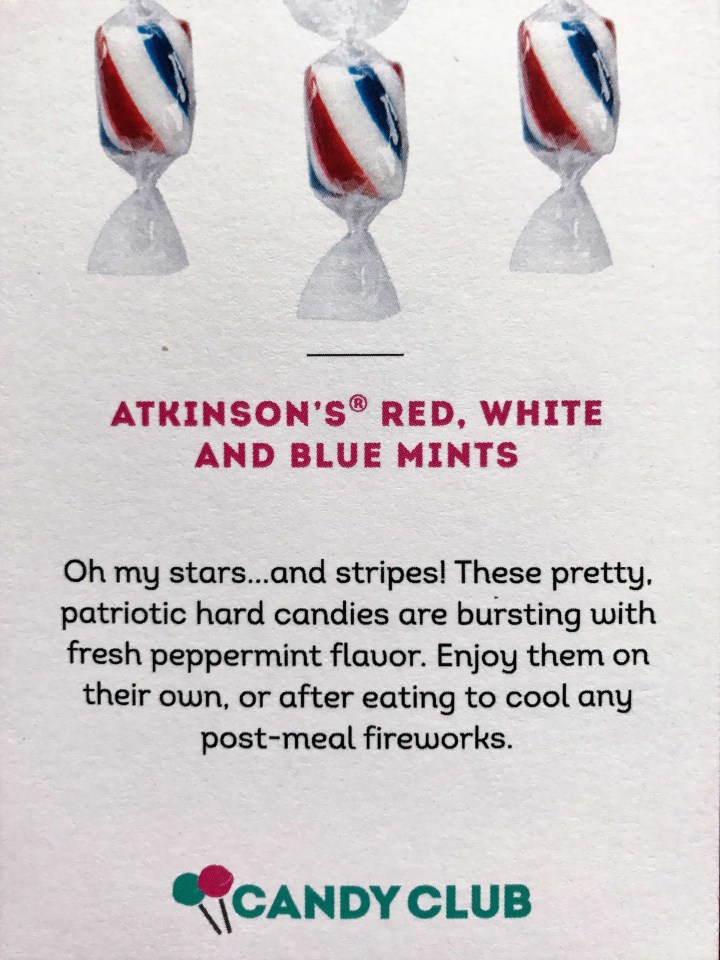 The bonus candy this month is Atkinson's Red, White, and Blue Mints.  These taste like a traditional peppermint and will look great in the candy dish for the Fourth of July.
The Candy Club Subscription Box introduces you to new and fabulous sweets and confections that you never new existed.  I love being able to choose the candies that I get, but I also like that the candies that they offer are new and different from the norm (with a few traditional yummies thrown in the mix).
Have you tried Candy Club?  What has been your favorite candy?