Beauteque offers two ways to get your fill of (mostly) Korean beauty products each month: BB Bag contains 6-8 full-sized products such as makeup, skin care, body care, and more for $24 per month; Mask Maven brings you 9 different masks for $15. Both subscriptions are offered in 1, 3, 6, or 12-month terms that will automatically renew until canceled.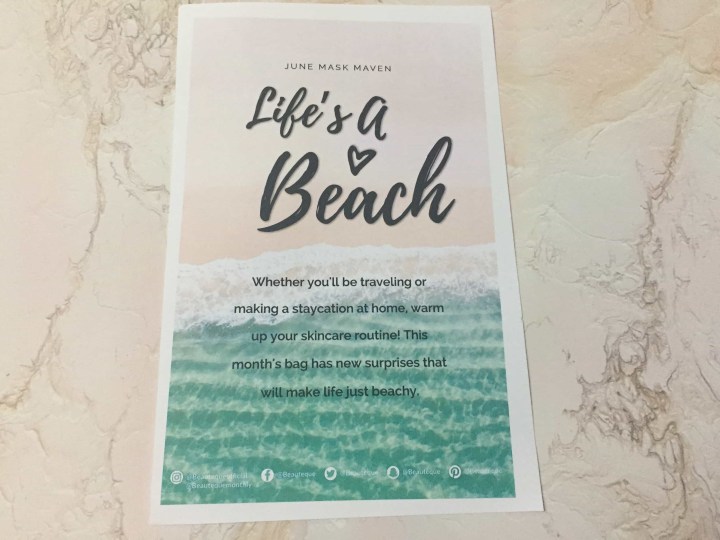 DEAL: Save 10% on the BB bag or Mask Maven with coupon code CRATEJOY10.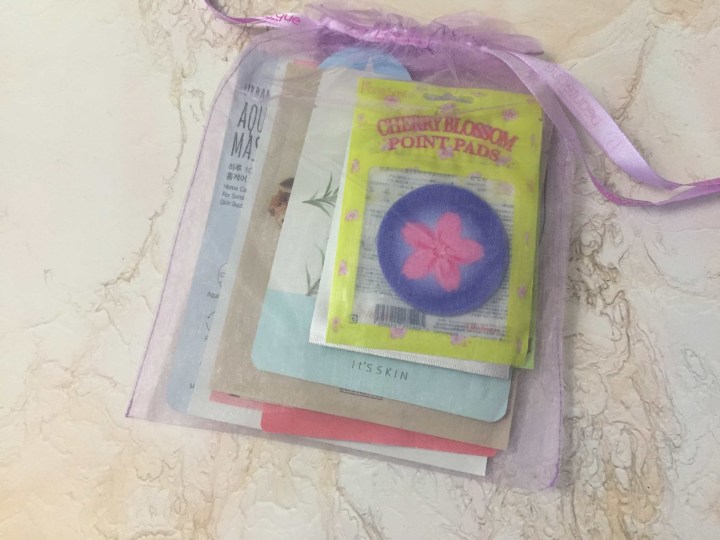 I've been back to a proper Korean beauty skincare routine the last three months after first getting into it back in 2010 before sheet masks were sold at places like Sephora! My skin is normal, and while I don't have any ingredient sensitivities it can lean dry if I use products or masks that aren't as hydrating. My skin is a finicky beast, eh? Sheet masks can be inexpensive $1 masks all the way up to single masks that run about $10-20! The more luxe the line, the more pricey their masks. All of the masks included are available for repurchase on the Beauteque website.
Water Bomb Jelly Mask ($3) With tomato and red wine, this mask will help anti-wrinkling. I'm excited to try this one!
Adaline Keep Cool and Let Shine Mask ($3) I'll never get old of the Keep Calm trend. This mask has pearl extract in it for brightening.
Urban City Aquaring Mask ($3) This mask contains botanical and fermented extracts. It's great for sensitive skin, apparently! I love the art.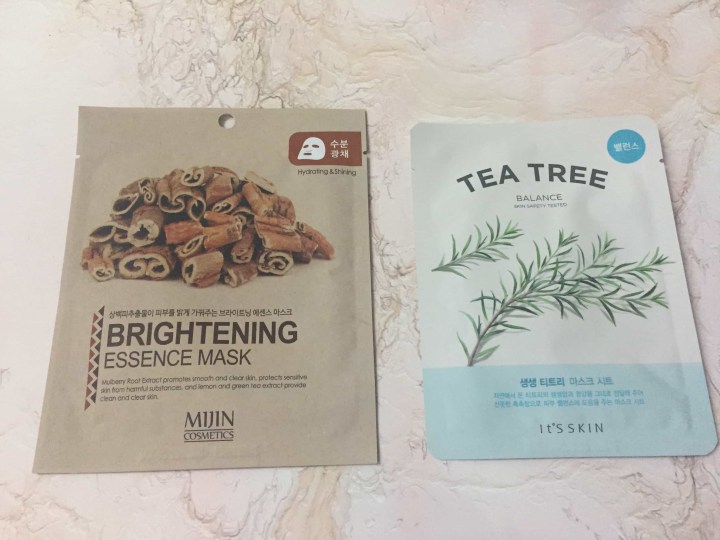 Mijin Brightening Essence Mask ($1.99) With mulberry root extract, it has powerful moisturizing but is another good mask for sensitive skin.
It's Skin Tea Tree Balance Mask ($1.99) Suitable for troubled skin, tea tree has antibacterial properties so it's used in a lot of acne products.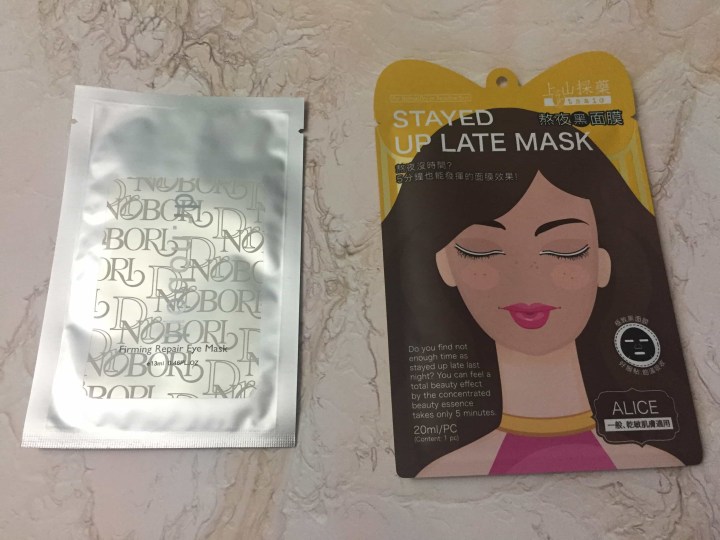 Dr. Nobori Eye Mask (??) I actually couldn't find this product on their website. But these are undereye masks which I really like wearing when I'm too lazy for a full mask.
Stayed Up Late Mask ($2.50) For when you stay up too late and don't get enough sleep!
Pure Smile Point Pads ($3 each) These are small circular sheet masks in essence that you can use on areas that need additional hydration. You can even use them on your body (rough elbows and knees, for example!) The cherry blossom ones are hydrating and balancing while the kiwi ones are more for hydration and brightening.
Another awesome month from Mask Maven! I mask twice daily, either a sheet mask or a wash off/clay mask, so I'm having a great time trying out the different products.
What did you think about this month's Mask Maven?