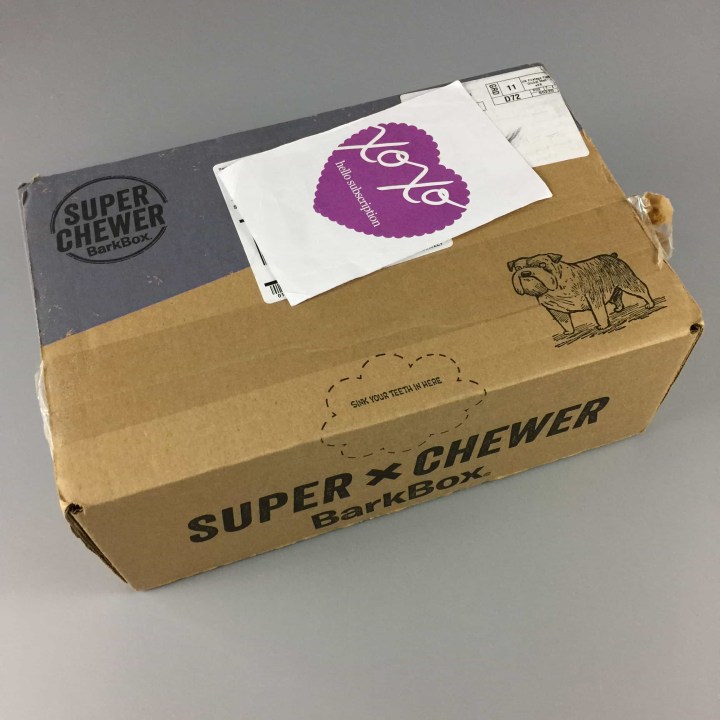 June's Barkbox Super Chewer has arrived! Super Chewer is a monthly subscription box for dogs "who demand a challenge." Each box has 4-6 dog products and is customized to the size of your pup, plus it has a cute theme. All natural treats, tough toys, and challenging chews are included in the monthly box. BarkBox will replace a toy for free if your dog defeats it. We selected the Super Chewer box Large Dog for Payson, a Golden Retriever.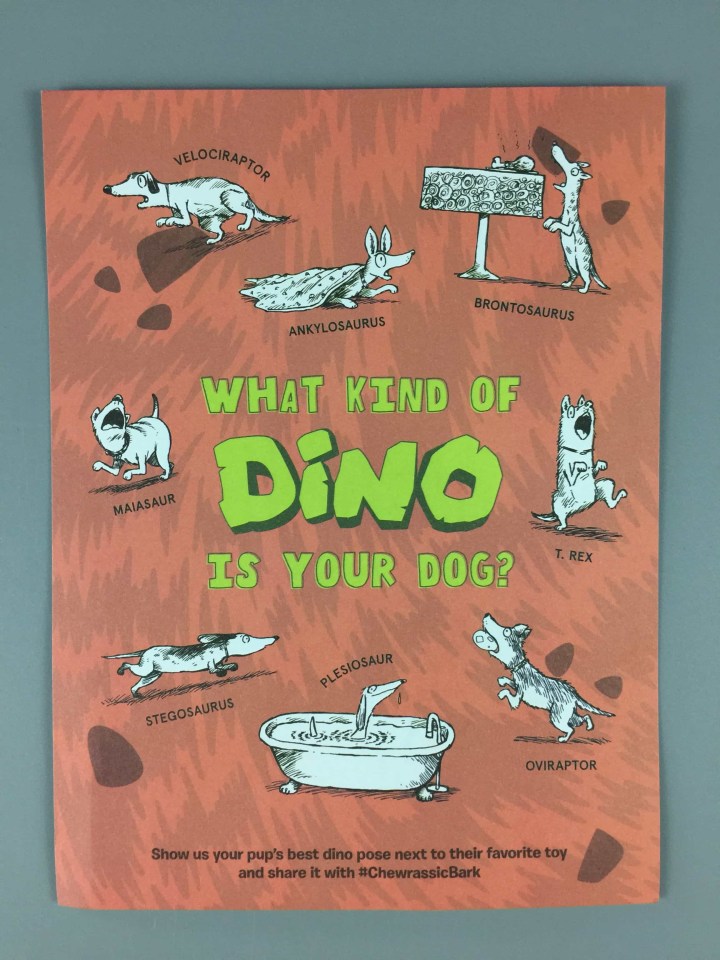 June 2017 theme is Chewrassic Bark!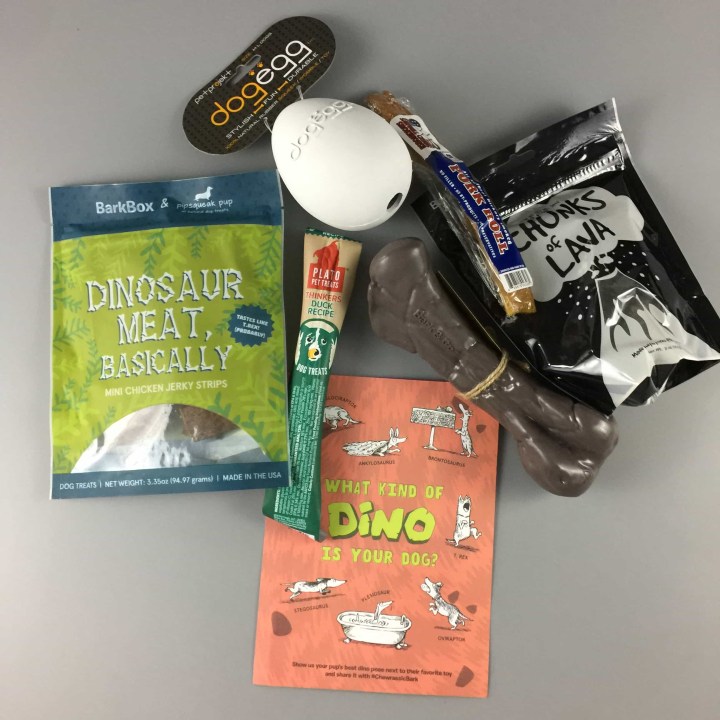 Here are the items in this month's BarkBox Super Chewer Large Dog box!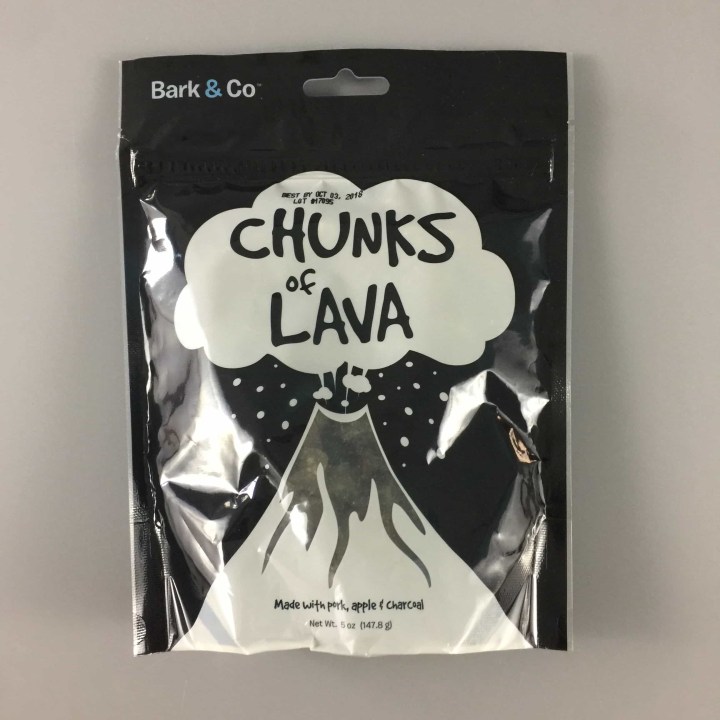 Bark & Co. Chunks of Lava – ($6) These heart shaped goodies definitely got Payson's attention. He didn't miss a single one tossed to him!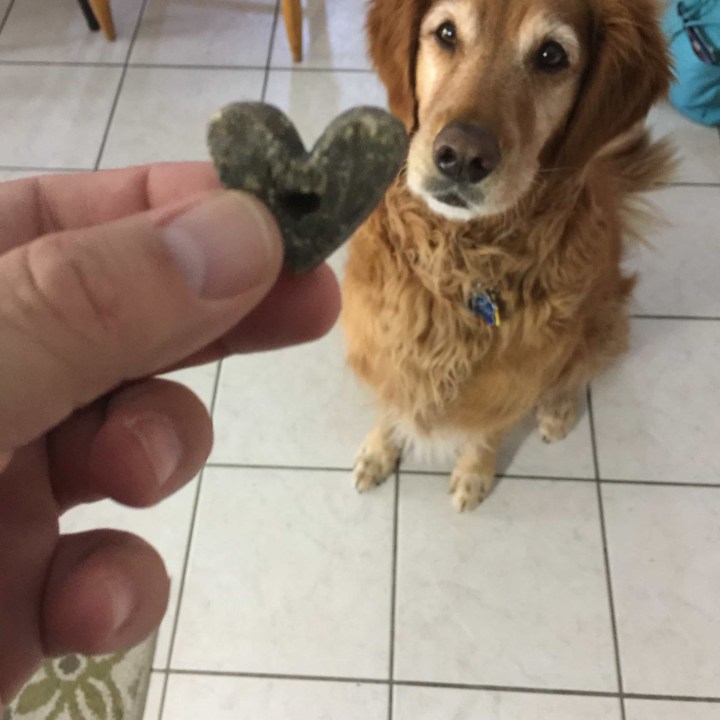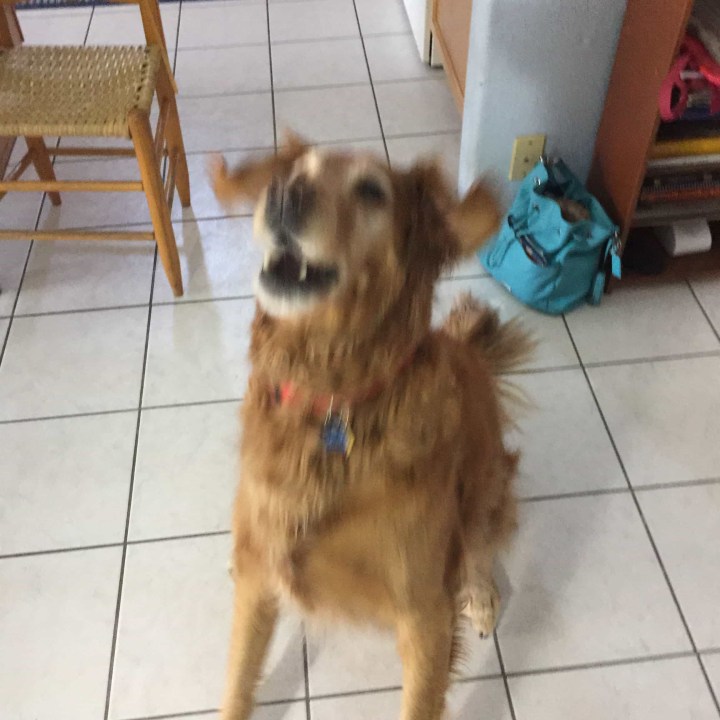 Payson is so fast to get his treat that he's a blur!
Bark & Co. Dinosaur Meat, Basically ($8)  Okay, so it's more like chicken but that's probably what they tasted like.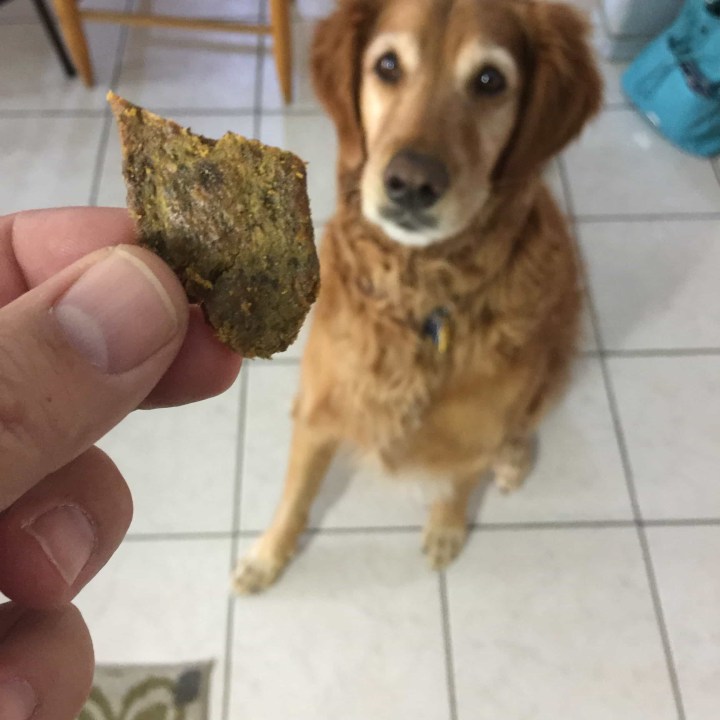 Thinkers Duck Stick – ($3) I gave this to Payson right away before anyone else tried to eat it, thinking it looks like an off brand Slim Jim.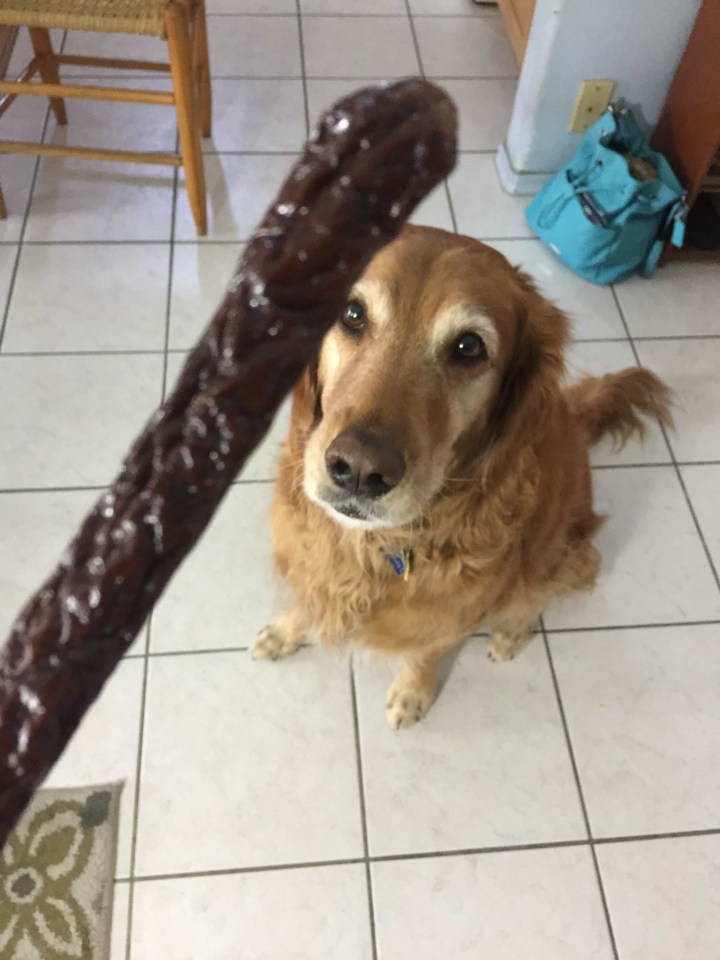 Payson was glad to receive this tasty treat.
Nylon T-Rex Bone – ($??)  The T-Rex Bone is sold out on the website but most nylon bones go for about $7-$14. This one in particular is heavy duty and should last a long time.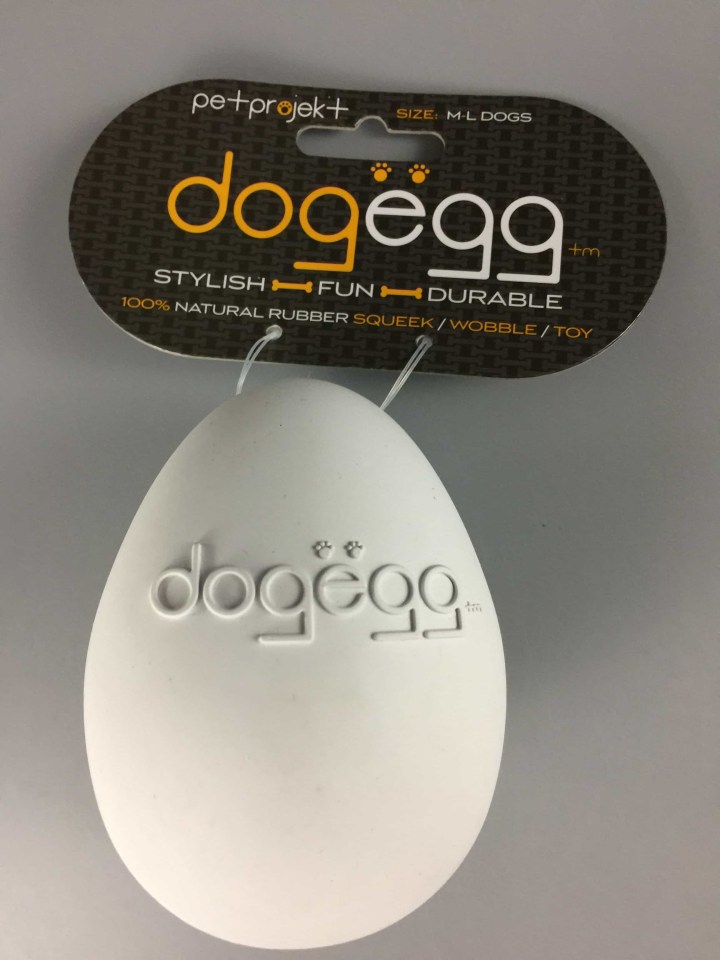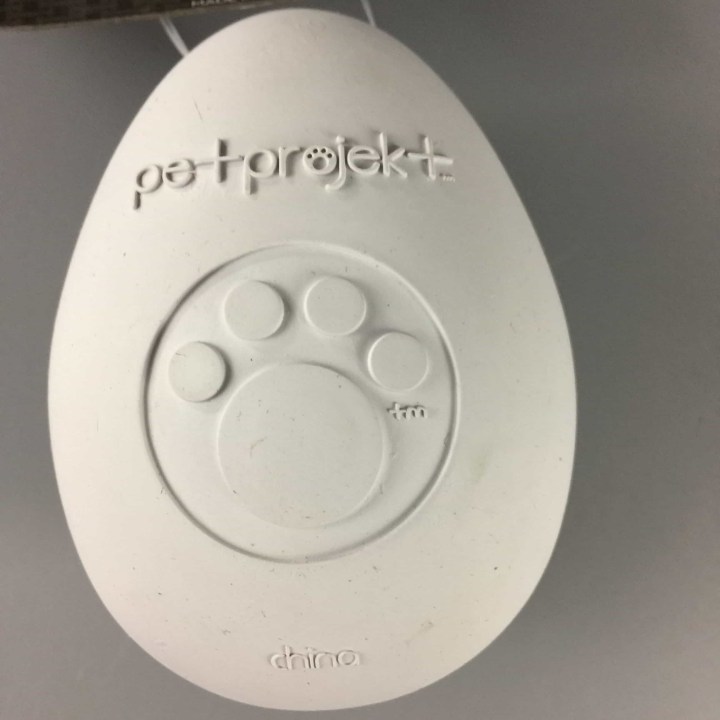 DogEgg Large – ($14) The egg is pretty thick and has some bounce to it (be careful though, it's shaped like an egg so it's going rogue!). It also has a squeaker which always gets Payson's attention.
Barkbox is an excellent choice for doggies and their humans that want fun boxes full of wonderful themed toys and treats.
What do you think of this month's Super Chewer Barkbox? Share below!