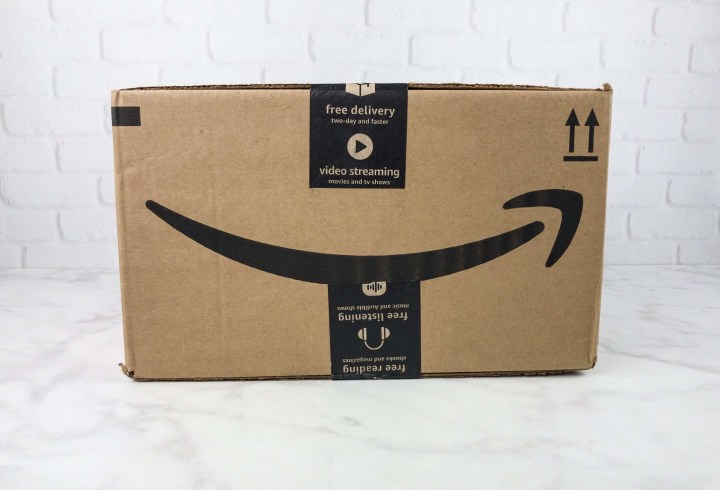 Amazon STEM Toy Club is a monthly subscription box service that delivers an age-appropriate STEM toy that encourages any child to learn through play. The subscription costs $19.99 per per month, and the theme of the month can be anything from natural sciences to robotics. There's always something new to discover in every box of Amazon STEM Toy Club!

There are three age ranges available for this box: 3-4 year old, 5-7 year old, and 8-13 year old. This is a review of the 5-7 year old box.
This an an Amazon subscription, so the toys arrive packed just like any other Amazon purchase. If you get multiple subscriptions, they will likely ship together.
Everything in our box! We ordered a subscription for two of the three available age ranges this month. No information card or other extras are shipped with the toy. This review will cover the 5-7 year old subscription.
In case you're wondering what's included in the other subscriptions, here's what they have: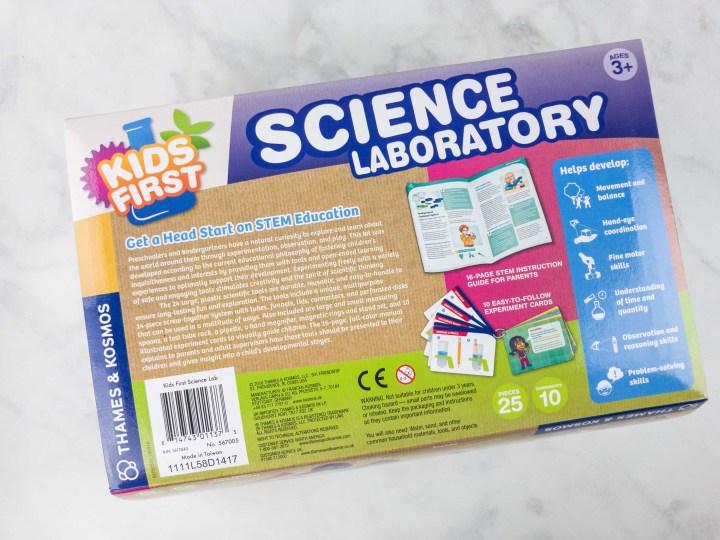 Kids First Science Laboratory Kit ($31.95): This kit contains the lab equipment to perform several simple experiments. The activities are mostly observational, and it is definitely geared toward the lower end of the age range to which it is assigned. The box itself says 3+, and that sounds more appropriate, given the nature of the activities.
We loved that it comes with a sturdy, reusable plastic container for all of the supplies – we are much more likely to keep things where the kids can get to them easily to play with if they can be stored neatly. Components of loose kits are too easily separated and lost, and the kids aren't as likely to pick them up on their own initiative.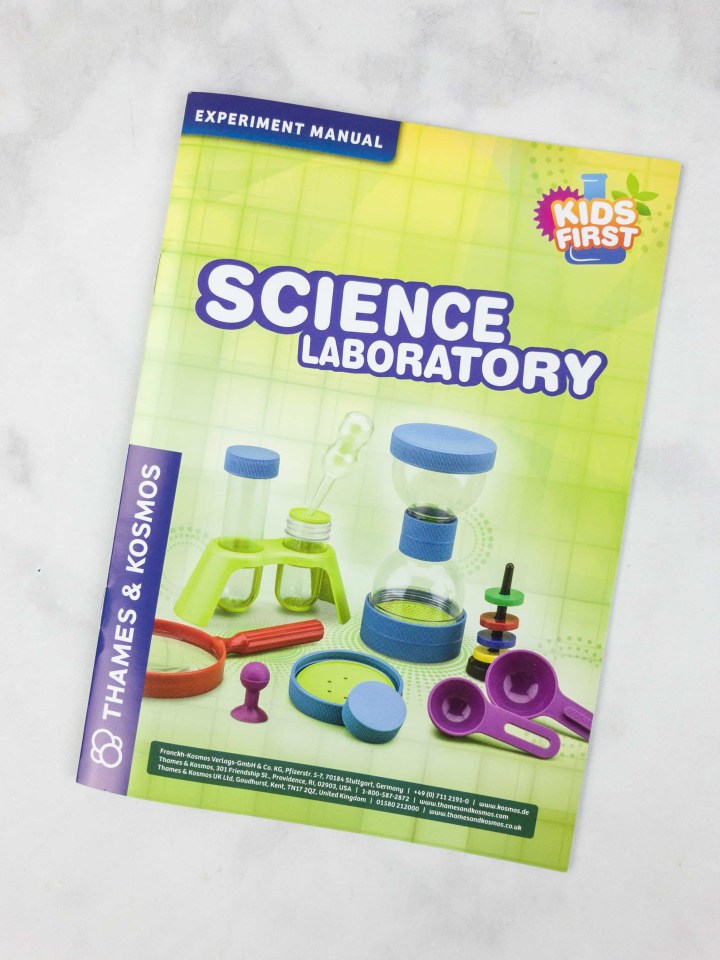 The kit came with this science lab manual.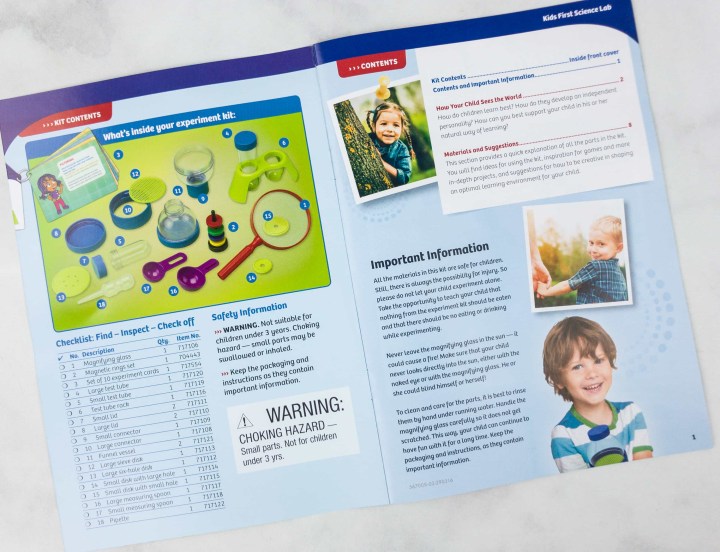 The manual doesn't contain experiments – instead, it suggests activities and accompanying questions to go with everything in the kit. The approach is very informal and intended to be parent-driven. It also gives an inventory of items included, some safety info, and a general intro to the philosophy and specific content of the kit.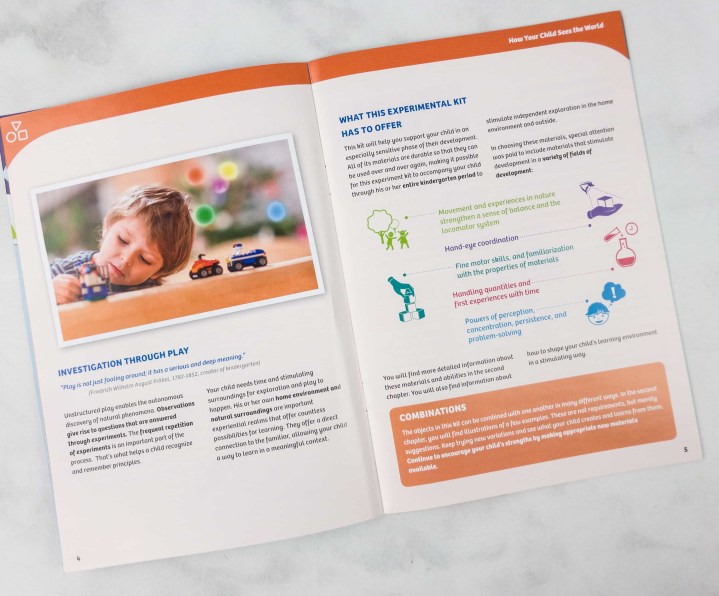 Targeted toward young kids, this kit may very well be their first exposure to a science lab. The manual's approach reflects this, emphasizing the introductory nature of the set. Unlike kits for older kids, where the point is following the scientific method and deducing learning scientific principles, this set emphasizes motor coordination, following directions, measurement, and observational skills.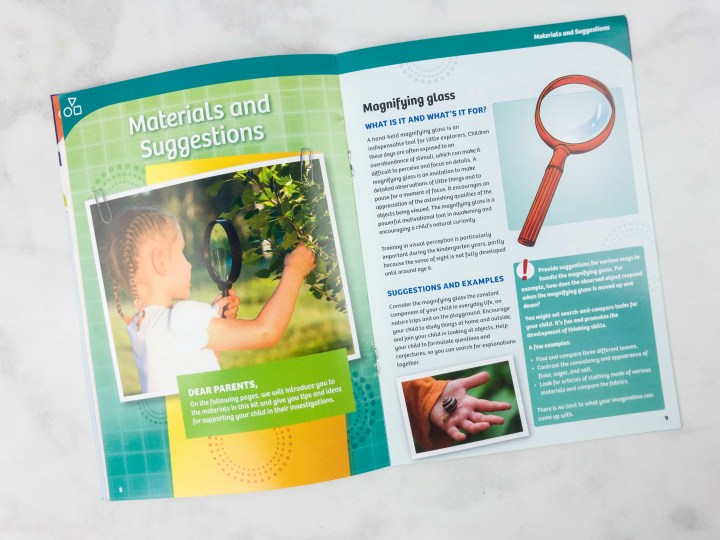 There is guidance on educational best practices and getting the most out of the materials provided.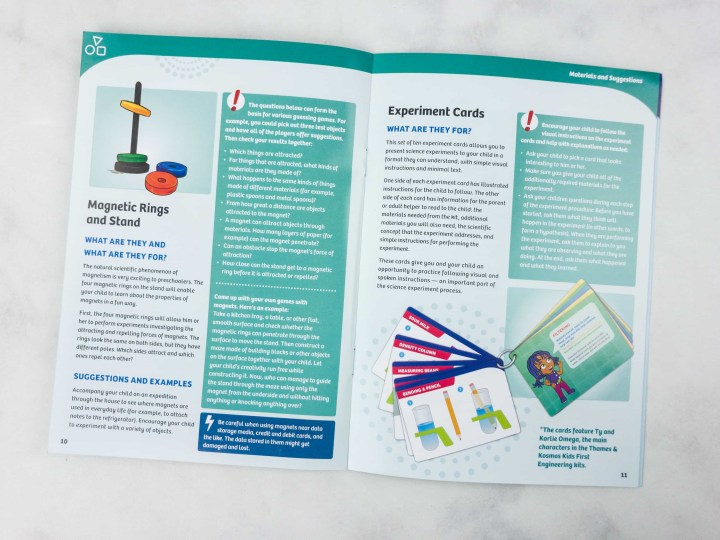 Question prompts are provided to help out caregivers. The manual is really a parents' guide to the kit – a separate set of cards are included to show the kids what to do with everything in the kit.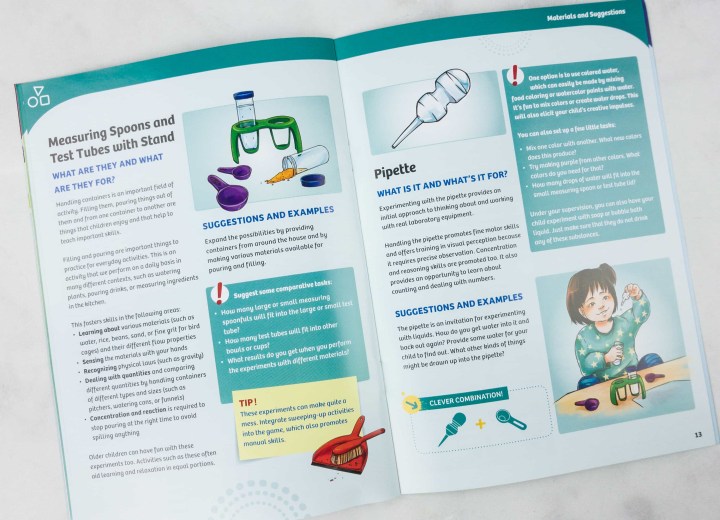 Measuring utensils and containers are provided, but you have to come up with the consumable materials (water, oil, sand, leaves, etc.) on your own.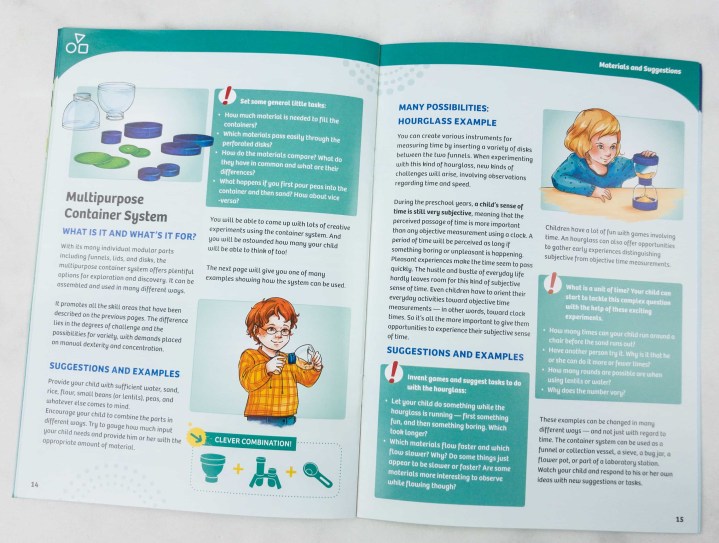 The containers are intended to be very flexible, and the components can be reconfigured into various arrangements, including funnels, strainers, capped bottles, and bug jars.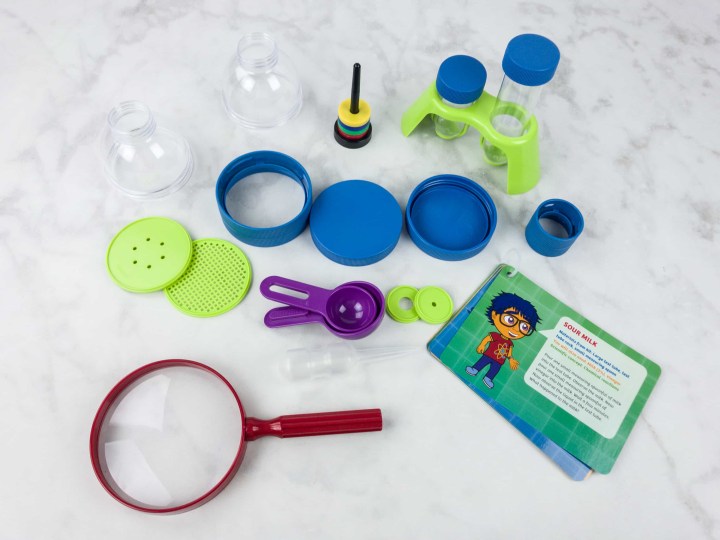 Everything in the kit!
A few tools to use for multiple activities – a magnifying glass (not particularly powerful, but little kids don't mind), a teaspoon and tablespoon measure, and a pipette (nearly invisible, at top).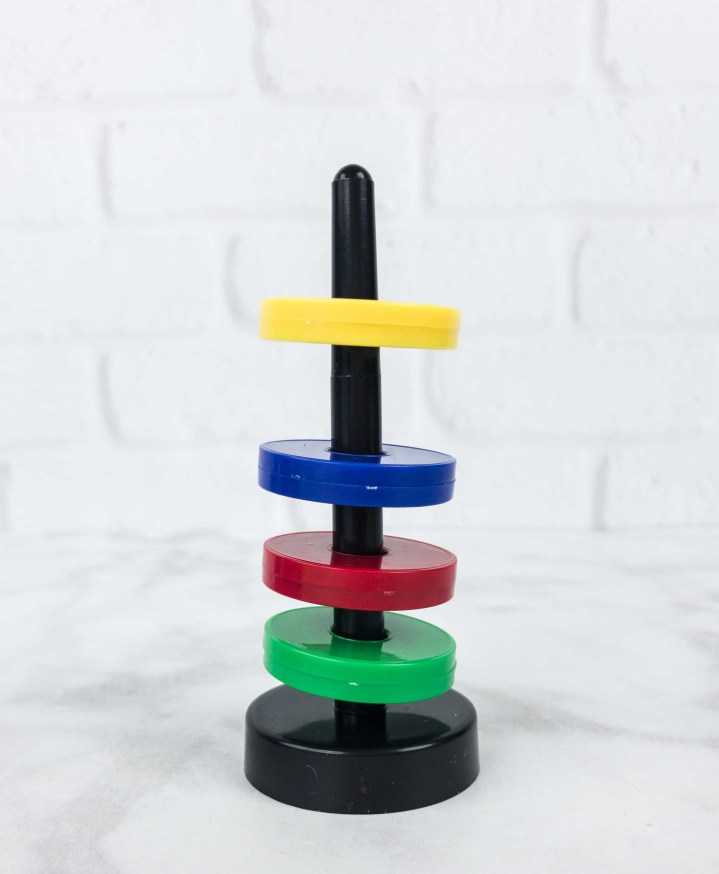 This might be the coolest item in the kit. The four colored disks each have a magnet inside, as does the plastic stand. As a result, you can make the magnets levitate by facing like poles toward eachother.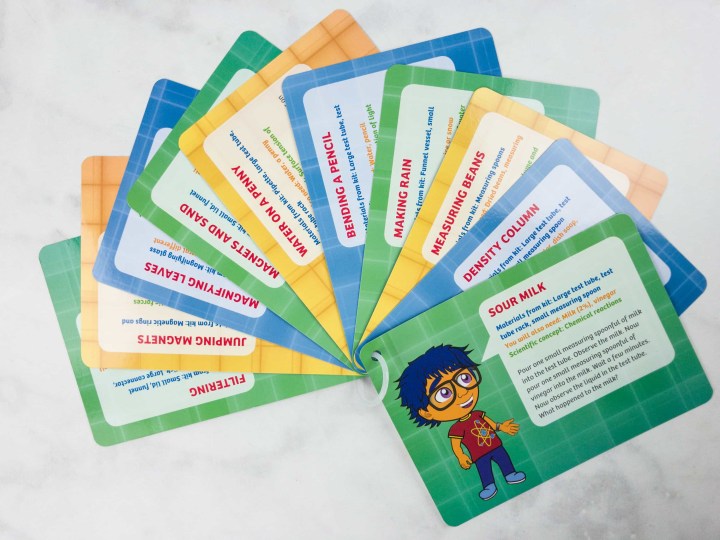 A set of cards provides 10 exploration activities, or experiments. Each tells you what you need to gather from home and has simple instructions.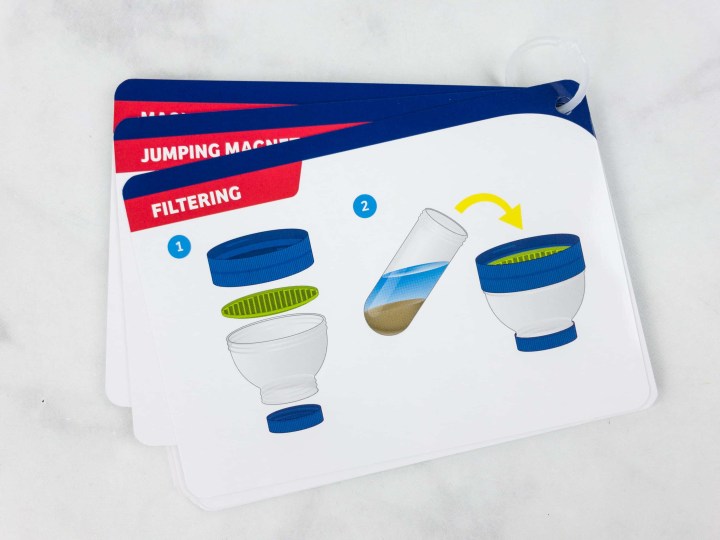 The opposite side has IKEA-style graphic instructions. These are handy for adults as a supplement to the written directions, and they are also useful for teaching kids how to interpret graphic instructions. They may be useful to a pre-reader as stand-alone instructions, but the developmental window for that utility is pretty small.
The graphic instructions aren't very detailed. Here, for instance, there is nothing to indicate polarity or orientation of the magnets, so kids would be just as likely to stack the disks such that they attracted each other.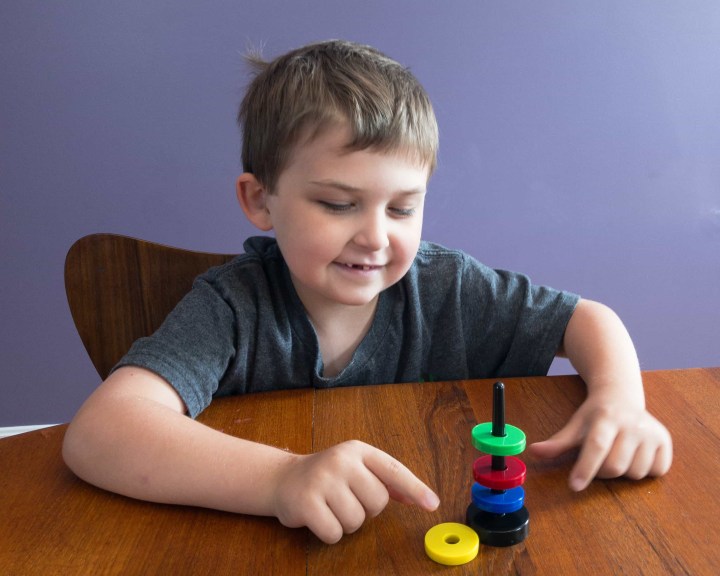 The magnets were a big hit. I'm always concerned about magnets and batteries in kid's kits, because younger siblings eventually get a hold of them. These disks are pretty large, and the magnet is completely incased, so I am not worried about them getting swallowed by a human (but we keep them away from the puppy!).
Most activities are purely observational, like viewing a pencil placed in water.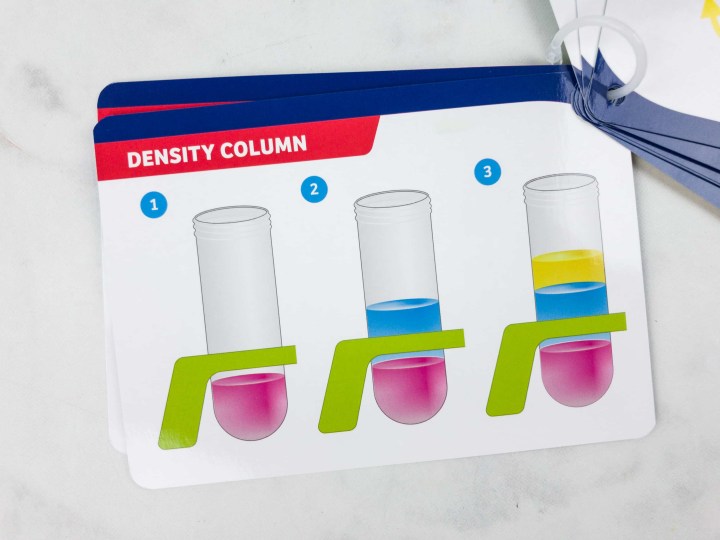 In this activity, you provide water, soap, and oil for stacking.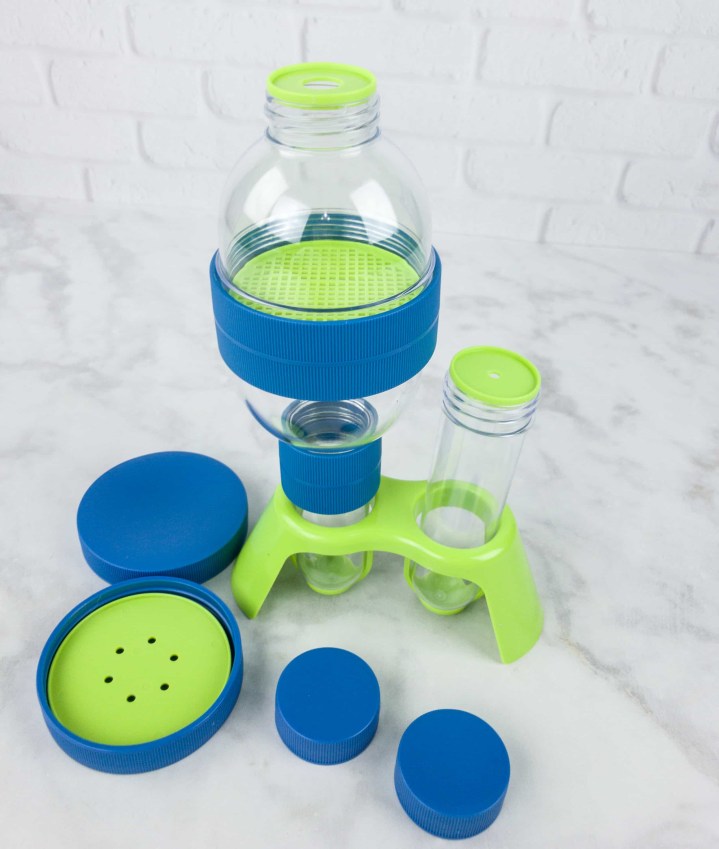 The container set is pretty wild. Though there are many possible configurations, the limited number of clear main sections mean you can only really make one or two at a time.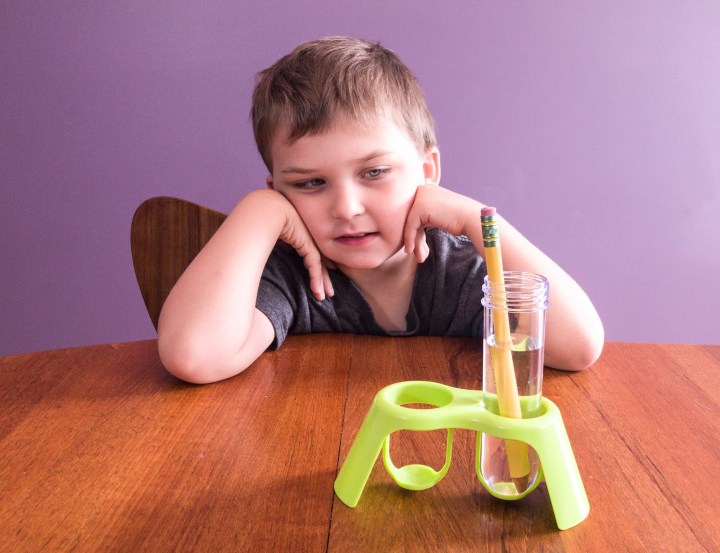 This toy lab was pretty good. I think it is a little young for 5-7 year olds (I'd recommend more for 3-5 year olds). We had to provide all consumables, but we really liked that it had its own container to hold all the pieces. The activities are very simple, and a lot of the appeal depends on parental involvement. Though the activities weren't that gripping, the kids all loved the modular container set and the magnifying glass – I'm sure they will continue to use them frequently. If you received something different than our family, let us know in the comments!