Wine Awesomeness is a wine club subscription box – great wines thoughtfully curated around a fun theme. You can choose reds, whites, or mixed. You can adjust your preferences to style, frequency, and even skip a month right in your account. The 3-bottle box costs $45, and the 6 bottle box is $75.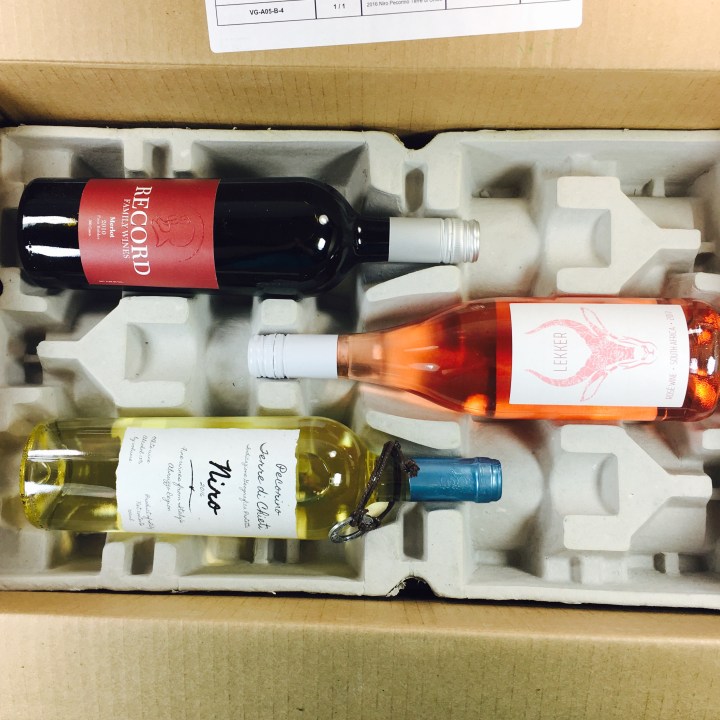 DEAL: Get $10 off your first club 6-pack box! Use this link and coupon code YAY10to get the deal.

I go through one bottle of red and one bottle of white wine a month so the Variety Box is the best choice for me!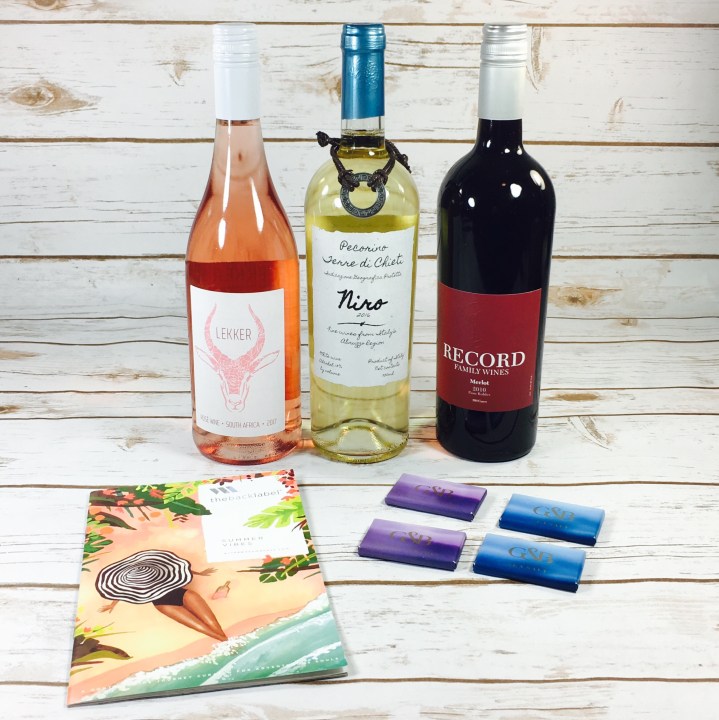 Everything in the box! I received three bottles of wine, a mini magazine, and 4 mini chocolates.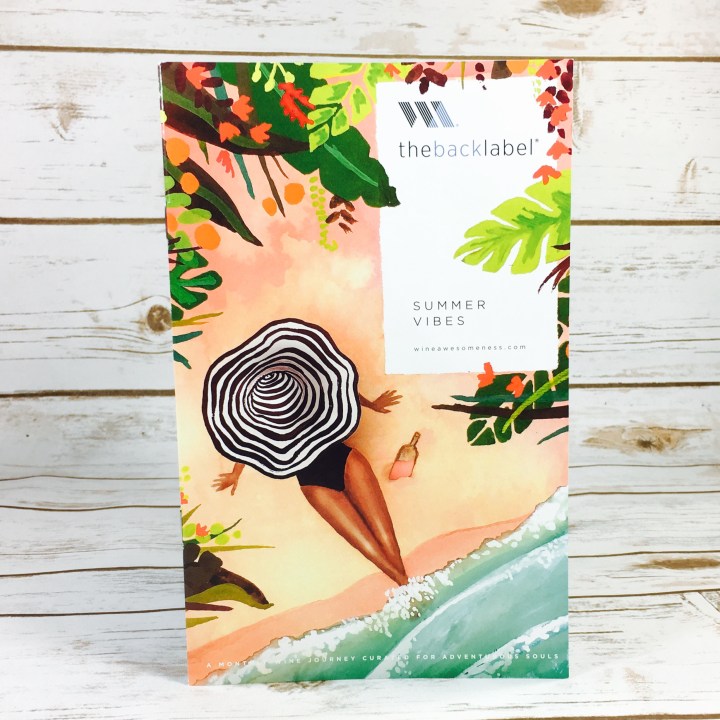 June's theme is Summer Vibes and I am definitely feeling summer-ish right about now!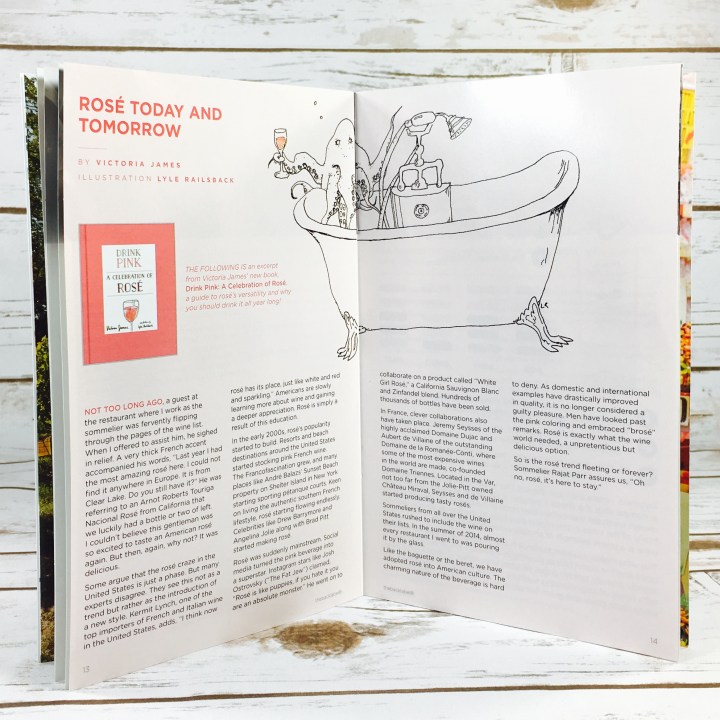 The Back Label is a mini-mag full of cool stuff – full-page intros with details on the wines, paired recipes for each, and even several articles on the theme and its relation to wine culture. I'm a newbie when it comes to wine appreciation and enjoy the insight this helpful magazine provides.
I love that there is a menu pairing and recipe included for each wine! All of the recipes this month are provided by Food52.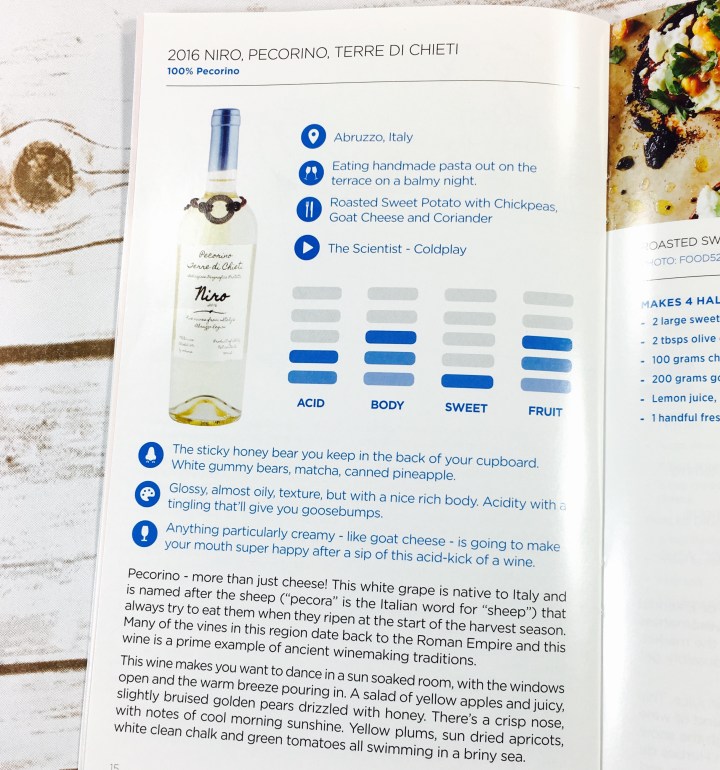 Each wine has its own information page including the following:
Wine Name
Grape
Location
What you should do while drinking this wine (many tongue-in-cheek)
What to eat with the wine
What to listen to while you drink the wine
A cool chart showing a visual on the Acid, Body, Tannin, and Fruit of the wine
Wine Bouquet
Tasting Notes
Description
Recipe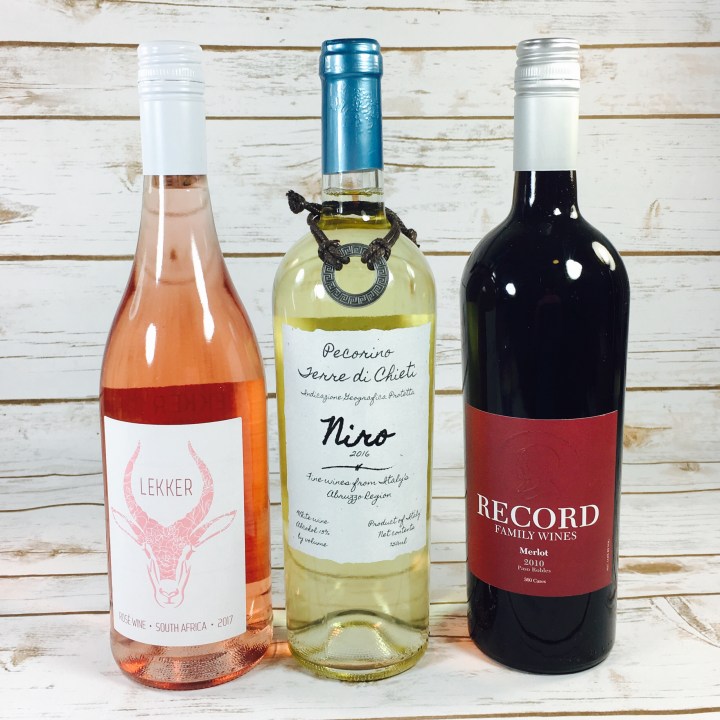 I received the following wines in my June box:
2017 Lekker Rosé ($18) This offering is a special collaboration with Wine Awesomeness and is the very first rosé of the year! Grenache and Merlot grapes were used in this South African wine that has a nose of berries and watermelon and is perfect for the hot days ahead!
2016 Niro Pecorino Terre di Chieti is made with 100% Pecorino grapes from Italy. It reminded me of licking a lemon, and lingered a while on the tongue. The nose is fresh and it is recommended to serve with a creamy cheese but I bet it would go great with Fettuccine Alfredo.
2010 Record Family Wines Merlot is made with 100% Merlot grapes in Paso Robles, California, and has a red fruity nose and full body. Serve with red meat, which shouldn't be too hard when a grill is one of the best ways to cook right about now.
I just wanted to show that the Pecorino had a decorative item around it that I removed and sure enough it fit on my wrist and was adjustable!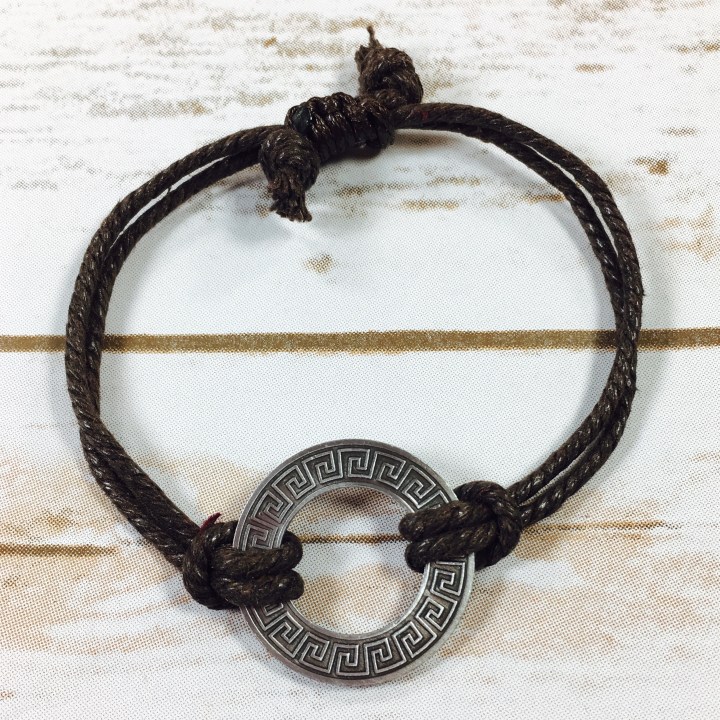 I wasn't expecting a wardrobe accessory with my wine box!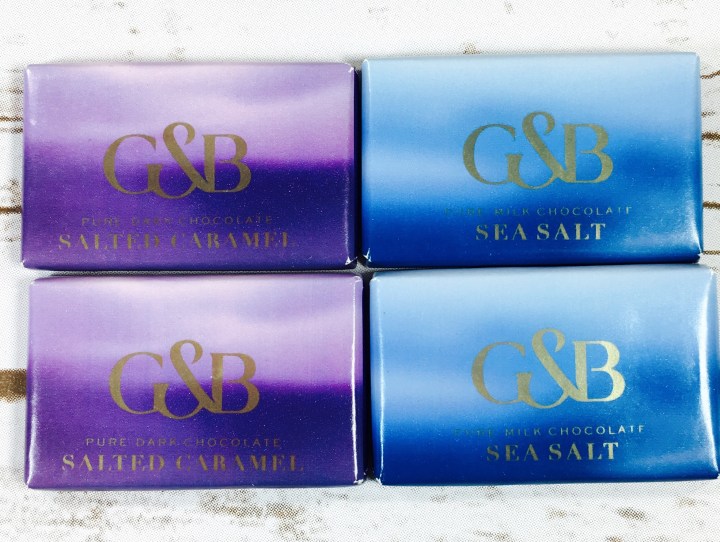 I also received an assortment of mini chocolates from Green & Black's to enjoy with my wines. It is amazing how I can drink a wine, feel like it's not my type, and then try it with some chocolate and BAM!, I love it!
I feel like I've learned a lot about wines in the past few months and a lot of that is due to this subscription! While I prefer sweet, fruity wines such as moscato, I am broadening my palate bit by bit and find that if a wine is too tart, I can always mix it with pomegranate sparkling soda! The convenience of having wine delivered to my home is a big bonus but keep an eye on tracking because an adult 21 or over must be there to sign for the box.
What did you think of this month's Wine Awesomeness? Do you say yes way rosé in the summertime? Let me know in the comments!