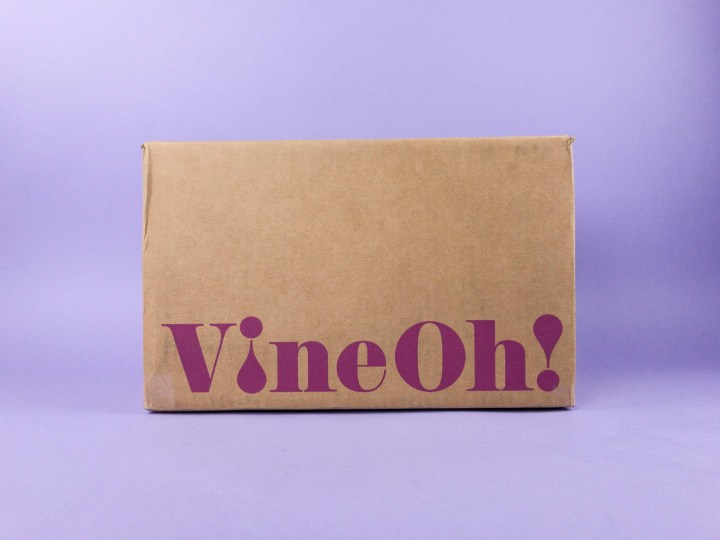 Vine Oh! is a new quarterly subscription box and one of the first wine subscription boxes to include lifestyle items for women. Each seasonal boxwill include 2 bottles of wine (either whites, reds or both), plus full-size items that are fun, rejuvenating and delicious. Every box will have a retail value of $120 or more!
This box you received is called our 'Oh! Now! Box'. The Oh! Now! Box will be available for subscriptions, outside of the times we are pre-selling and selling our quarterly box, and available for gifting 365 days per year.

Our Oh! Happy Day Box is now SOLD OUT and we will sell this box until we begin pre-selling our Fall box.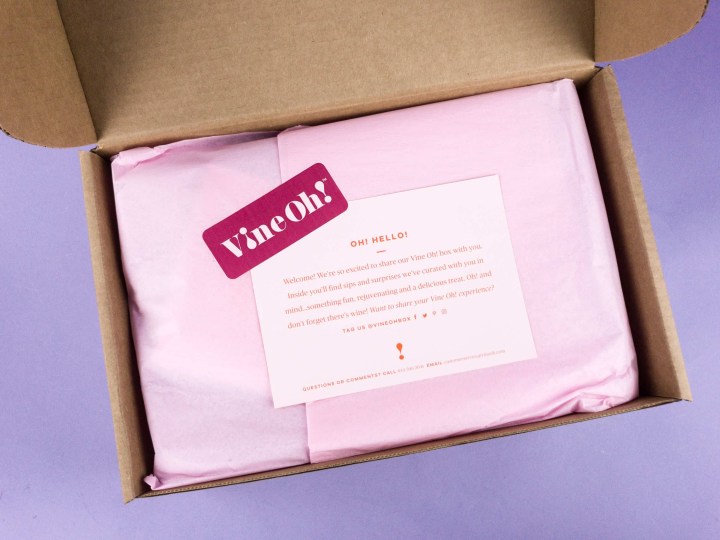 Everything is packaged super neatly!
DEAL: Use HELLOWINE to save $10 Off + An Extra Bottle of Wine on any Oh! Now! Box order.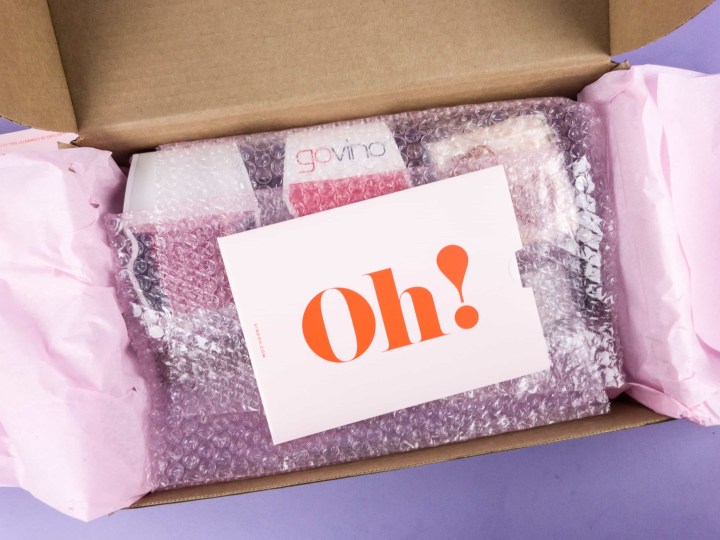 The large outer box comes with a smaller box inside, while the inner box holds the lifestyle goodies.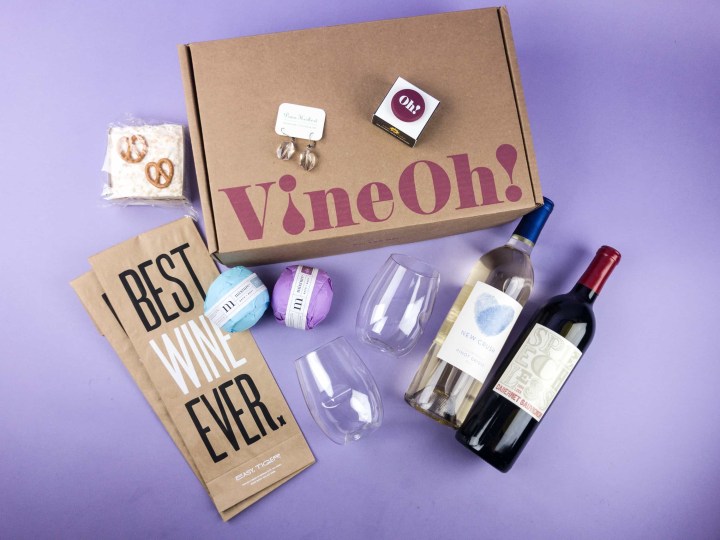 Everything in my Summer 2017 box! The theme this season is Oh! Now! Box.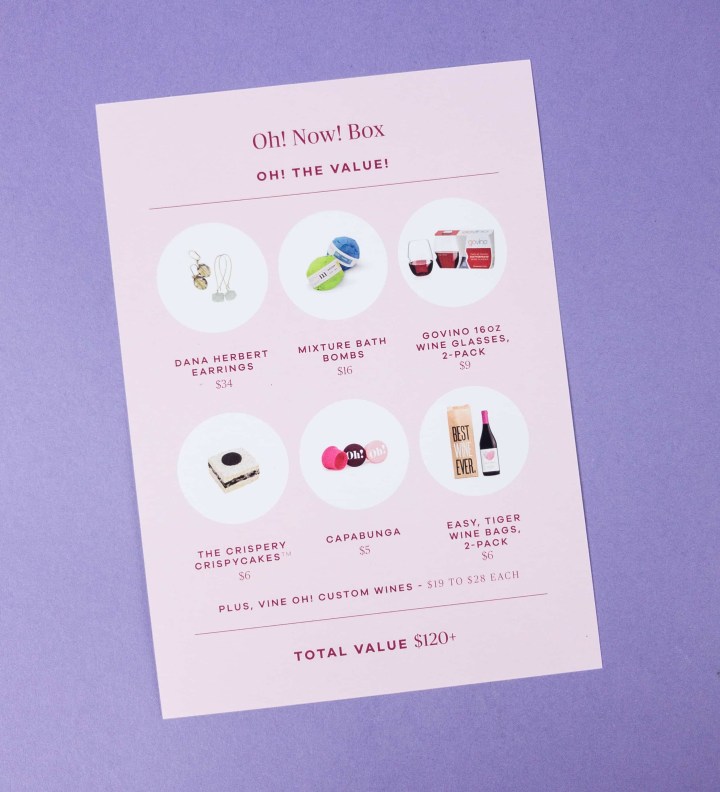 The information card gives you a list of all the items, plus their retail values!
The wines in the box are custom made for VineOh! and you can buy more in their shop.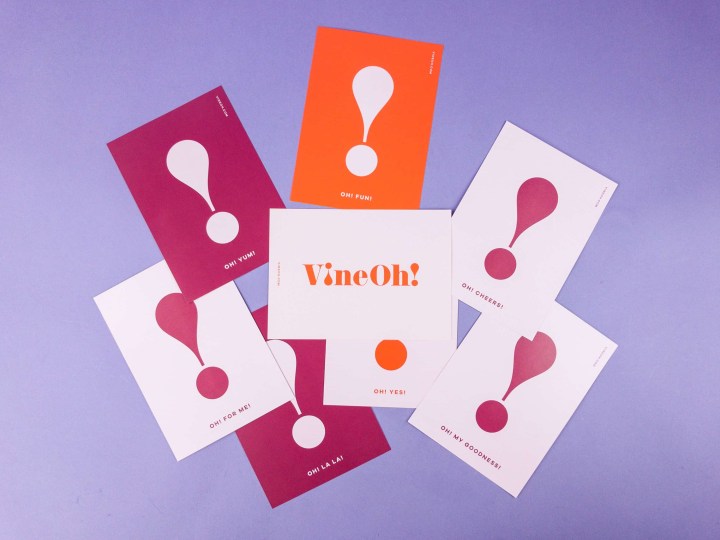 There are individual cards for each item.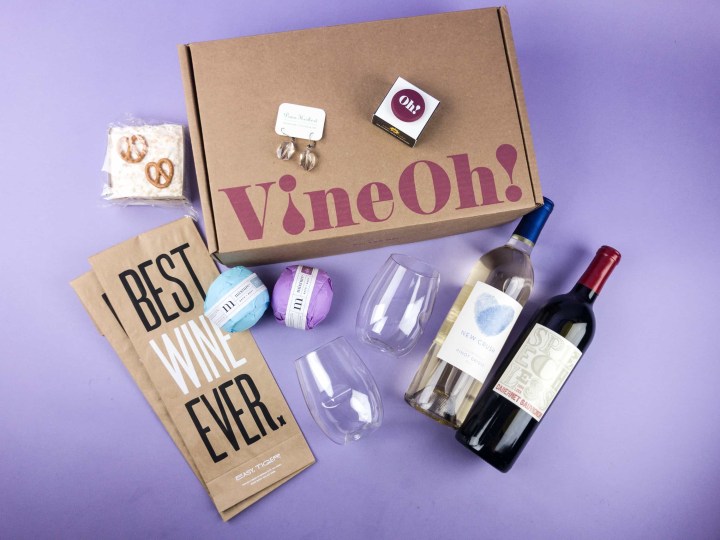 Everything in my box this Summer!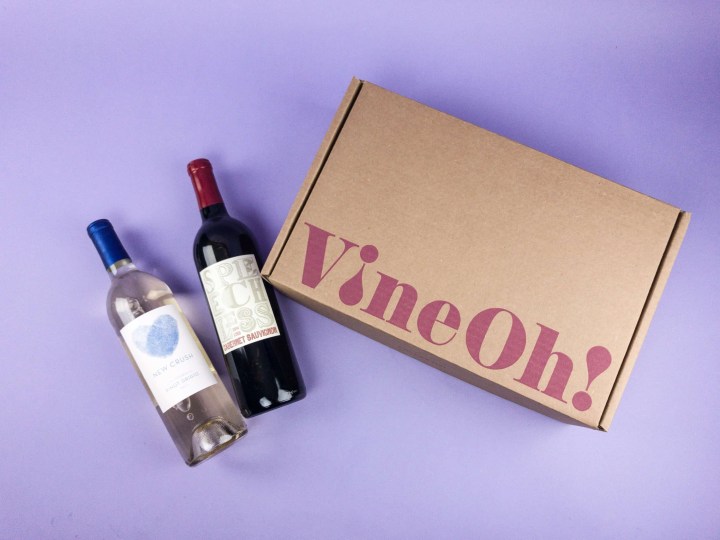 Now onto the wines!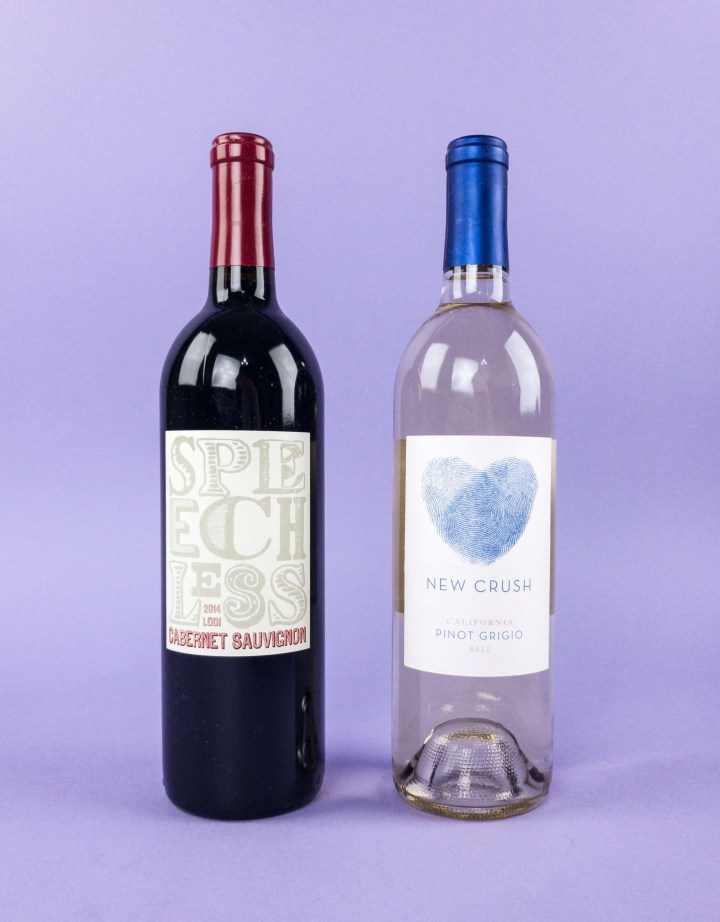 We received 2014 Speechless Lodi Cabernet Sauvignon and 2016 New Crush Pinot Grigio.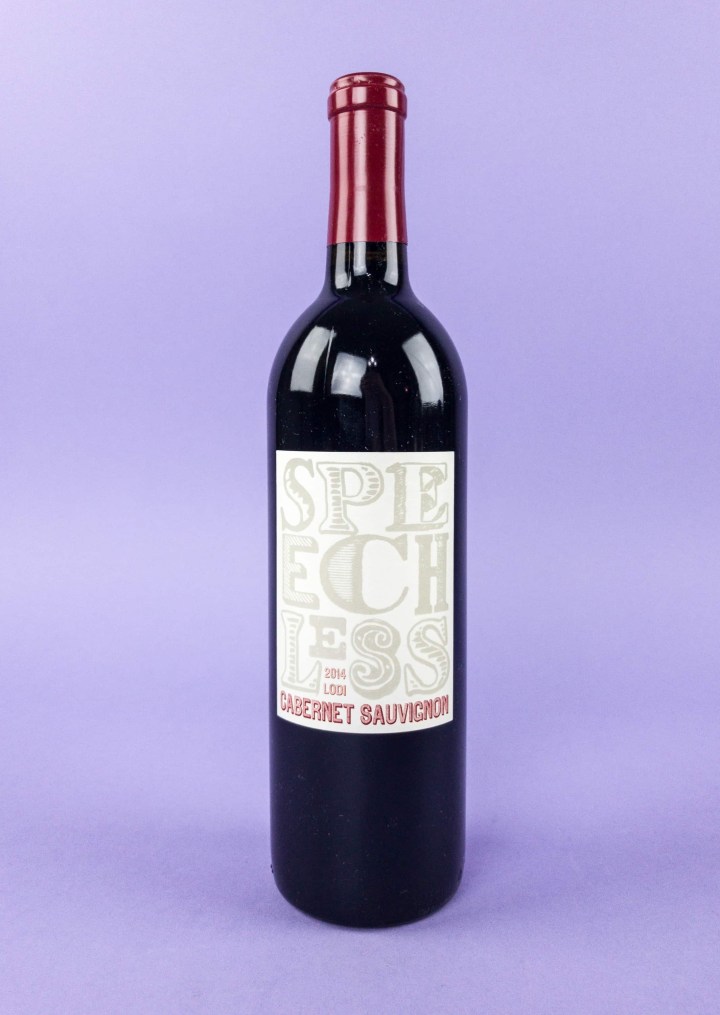 2014 Speechless Lodi Cabernet Sauvignon has aromas of toasted oak, jam, and tea leaves that lead to flavors of rich dark fruits with firm tannins.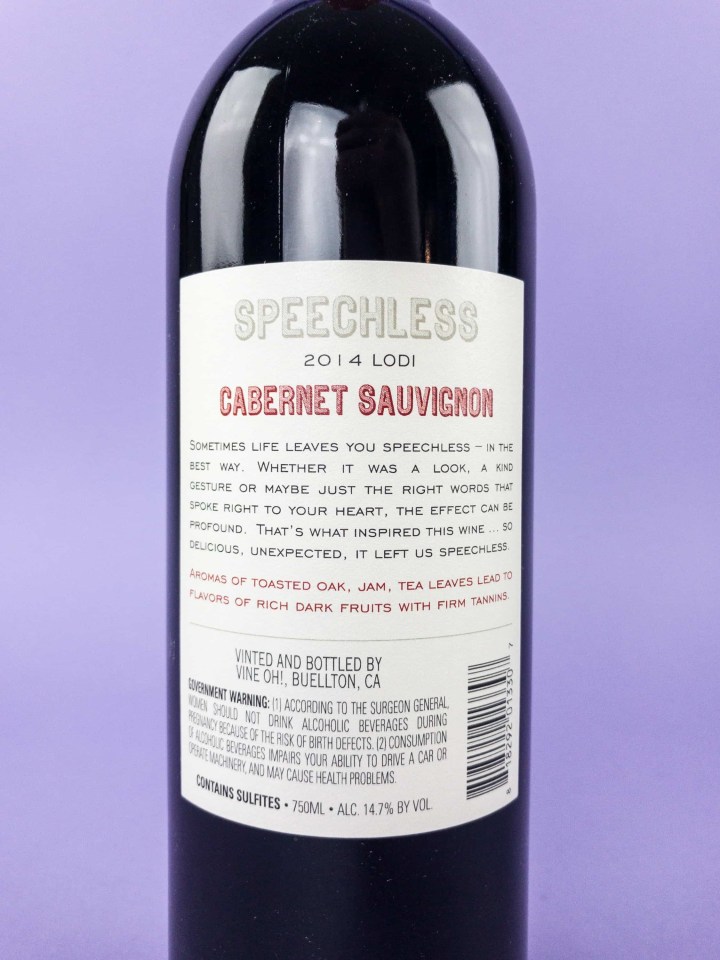 Sometimes life leaves you speechless – in the best way. Whether it was a look, a kind gesture or maybe just the right words that spoke right to your heart, the effect can be profound. That's what inspired this wine… so delicious, unexpected, it left us speechless.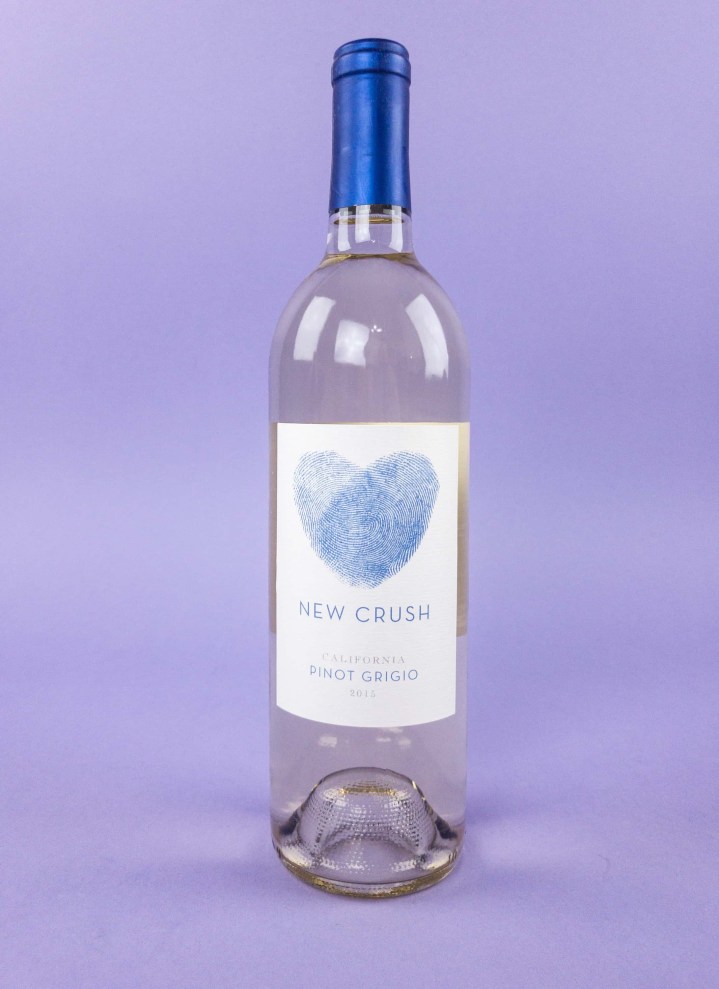 2016 New Crush Pinot Grigio has aromas of white peaches and white flowers, sea spray, oyster shell and flavors ranging from casaba melon to citrus zest with a hint of Creme Fraiche in the finish.
A new crush is exciting, often unexpected. It's a time to savor the moment. This feeling inspired our New Crush Wine, creating an exciting and memorable flavor palate to be enjoyed and savored with every sip. It's our New Crush.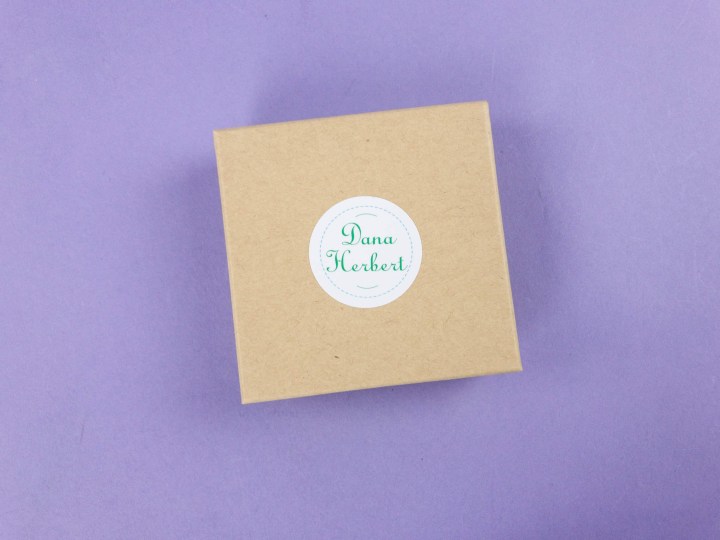 Dana Herbert Earrings ($34) A wine subscription with a pair of stylish earrings in a box? Why not – you get everything you need in one box.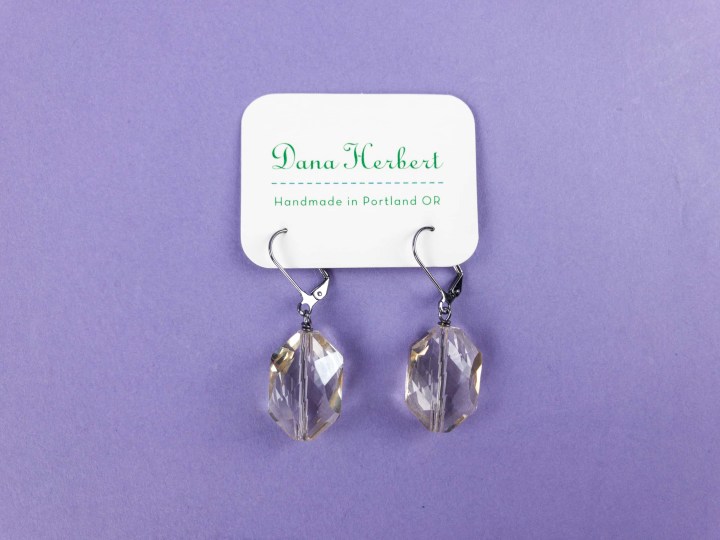 These champagne glass crystal oval earrings are so gorgeous! Lead and nickel free, and hypoallergenic too.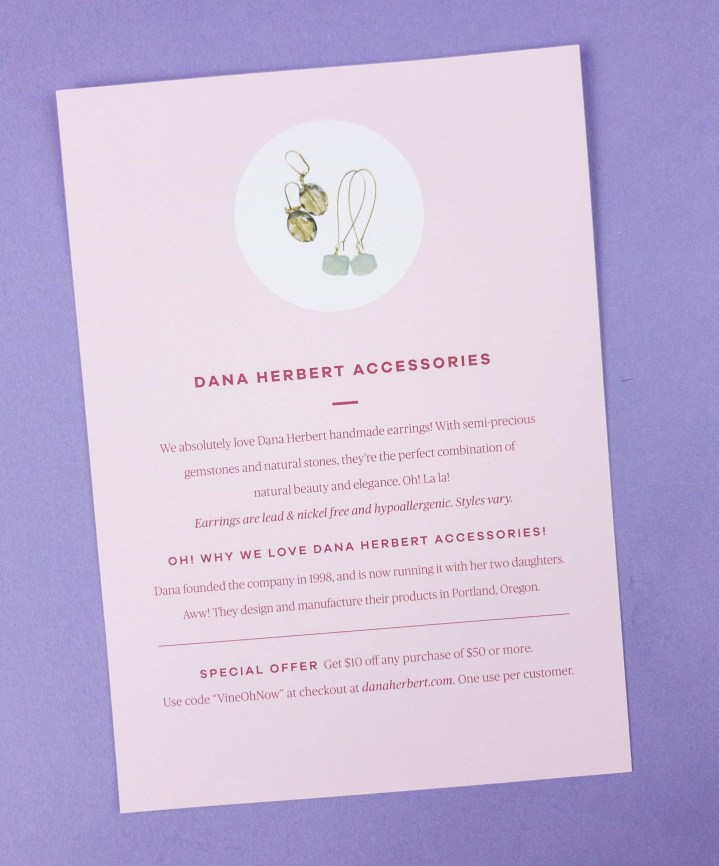 In case we want another pair of earrings or other accessories to match the earrings in this box, they included a coupon code for danaherbert.com!
Easy, Tiger Wine Bags ($6) Such a classy paper bag, perfect for parties and for gifting!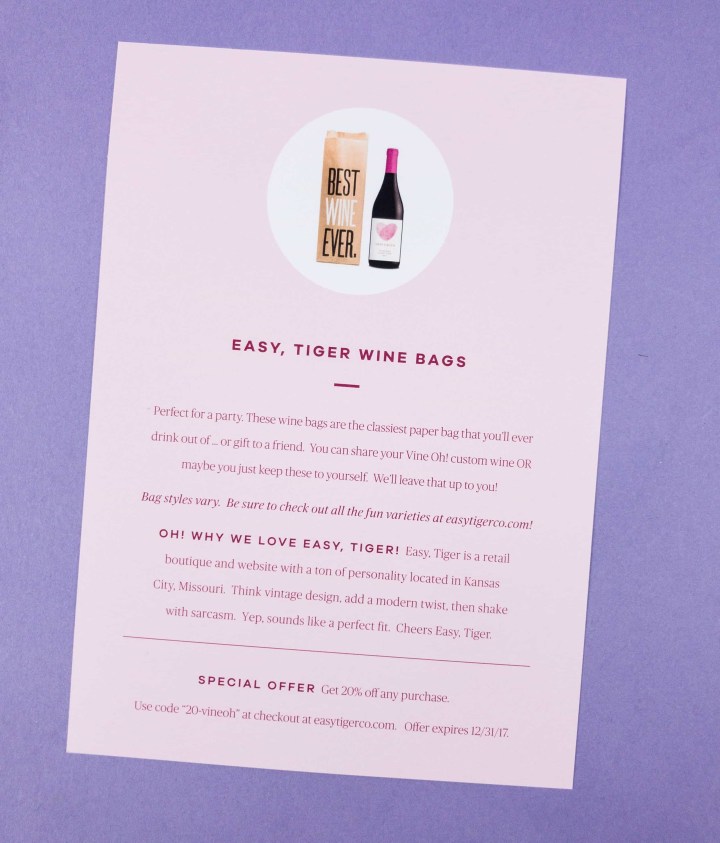 Coupon code for easytigerco.com – they have the nicest home decor, drink wares, and even stationery!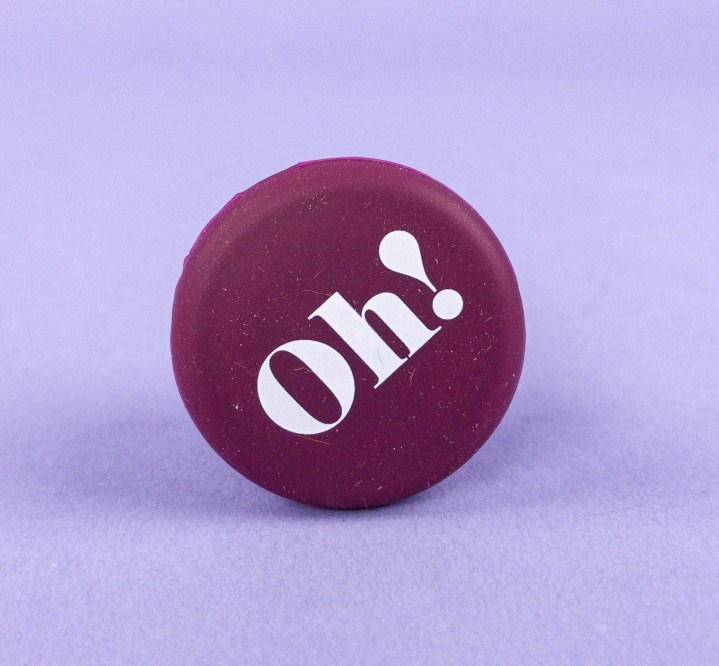 Capabunga Reusable Silicone Cap ($5) A fun and functional item that every wine lover needs!
This silicone cap makes it easy to reseal wine after removing the cork. No leaks! And the best thing about it? It's totally reusable!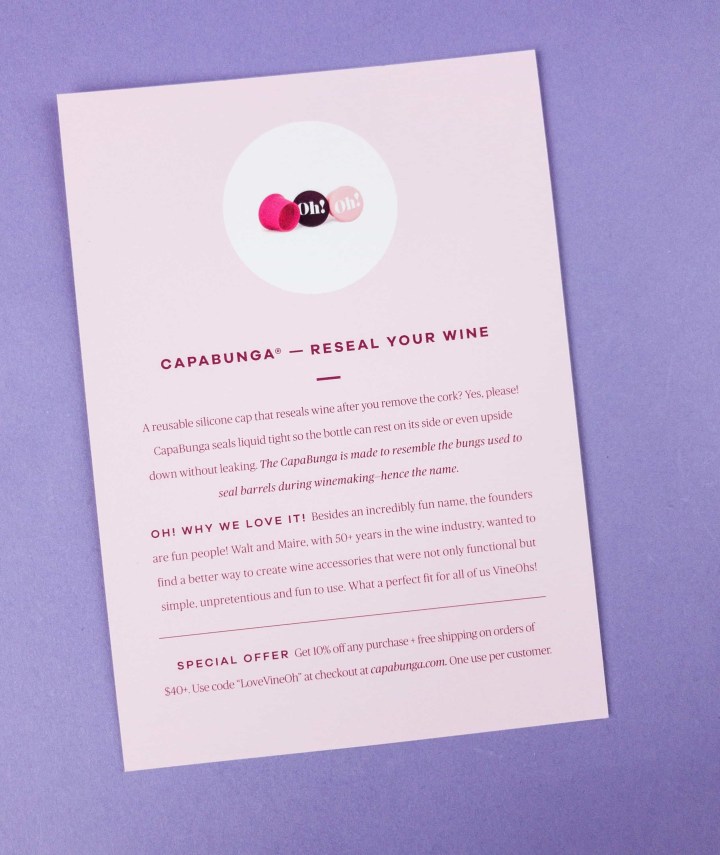 Coupon code for capabunga.com – in case you want to get some for your friends too! We were really pumped that this was a repeat item, because it's so neat!
Mixture Lauren's Lavender Garden & Spring Rain Bath Bombs ($16) A relaxing bath and a glass of wine sounds like a perfect me-time. These bath bombs are made with shea butter and jojoba oil, plus other therapeutic oils and fragrances. We got two variants – Spring Rain and Lauren's Lavender Garden!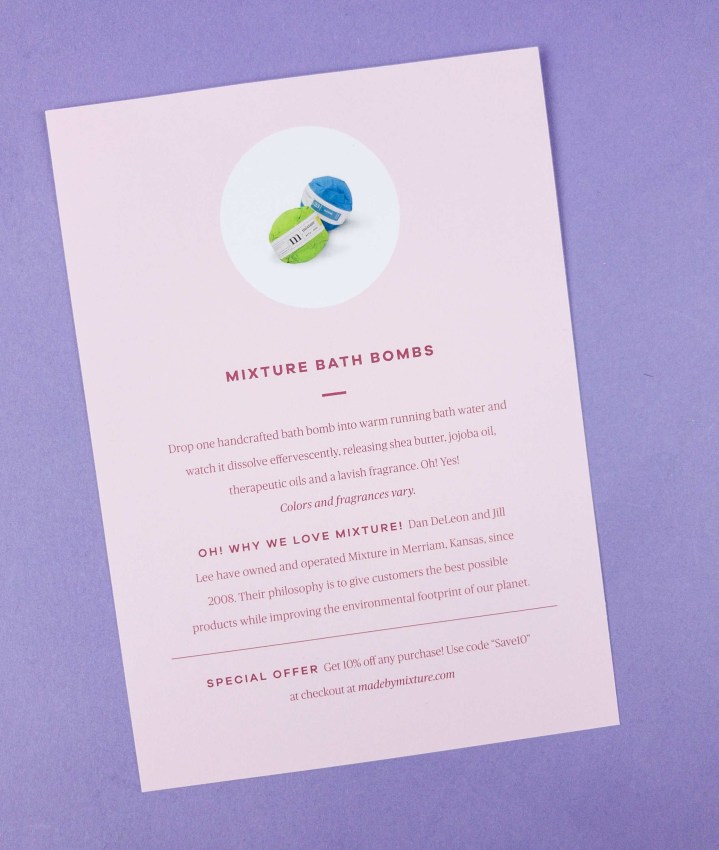 10% off coupon code for madebymixture.com!
The Crispery Crispycakes Pretzel Surprise ($6) Layers of chocolate, marshmallows, crispies, caramel and pretzels! What's not to like?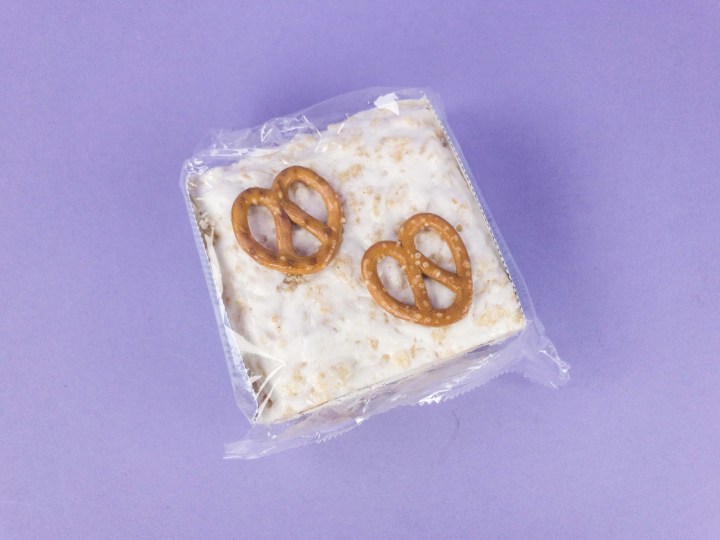 The perfect salty-sweet treat. Love the gooey marshmallows and the crunch of crispies!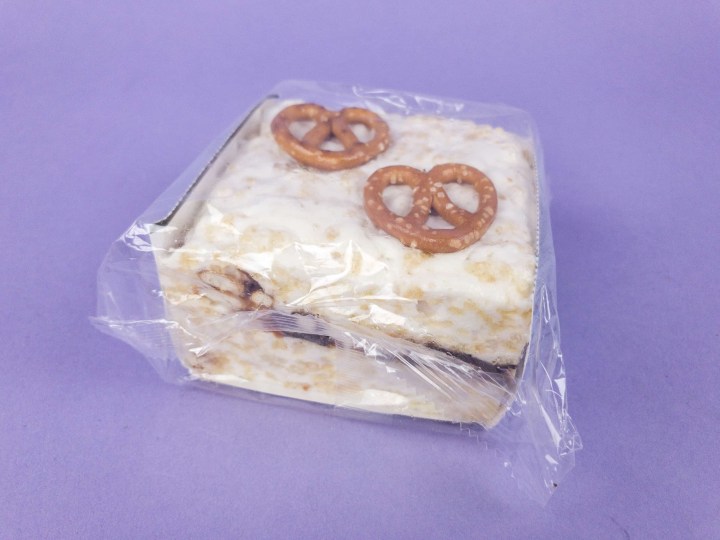 Also packed nicely so you can bring and enjoy it on-the-go. This krispy cake will last for days if you're good!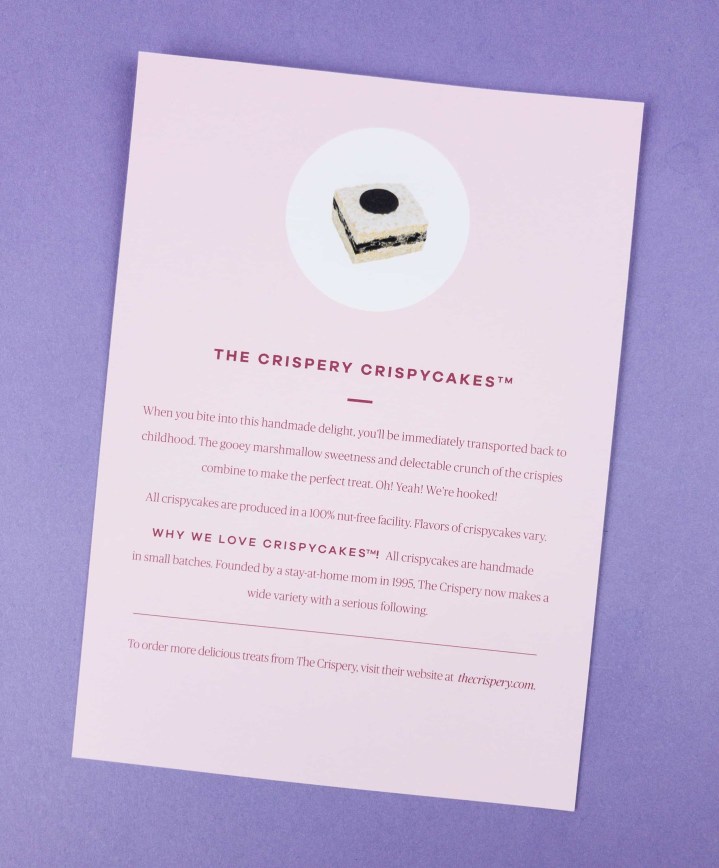 According to the description card, this crispycake was produced in a 100% nut-free facility.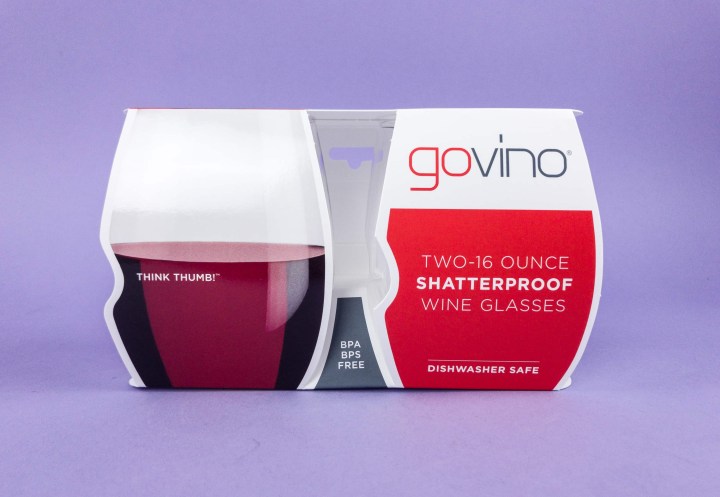 Govino 16oz Wine Glasses ($9) We could always use a nice pair of wine glasses! These are ideal for summer pool parties, and even just for a me-time wine night at home.
These are made of flexible BPA & BPS free polymer – yup, shatterproof and dishwasher safe! It even has a patented ergonomic thumb-notch and contoured base that provides a secure grip.
Coupon code for free shipping on govino.com, the makers of these stylish and functional wine glasses.
I love the concept of Vine Oh! I mean, who wouldn't love receiving a combo of wine & fun goodies in a subscription box? It's executed so well and they are doing a great job in including lifestyle items from up-and-coming brands. We have to wait for a few months for the next box, but I'm already excited!
What did you think of Vine Oh? This box is still available to ship, and would make a great gift.