Uncorked Box is a subscription that sends between 4 and 7 unique and fun wine-related products to your home each month.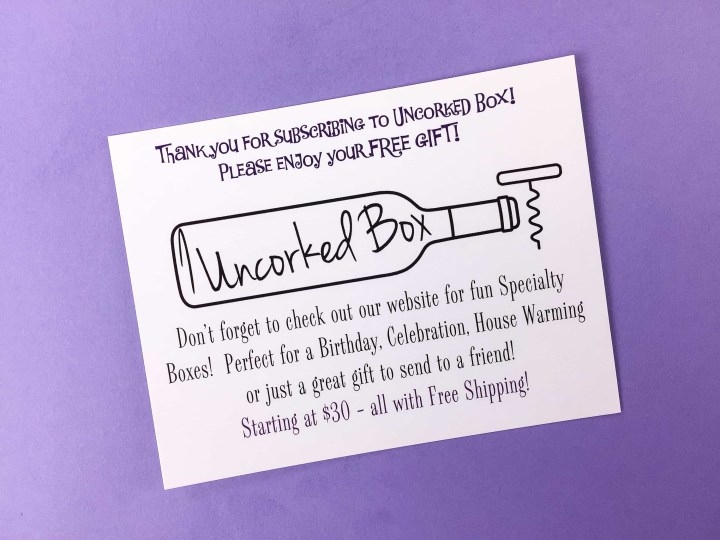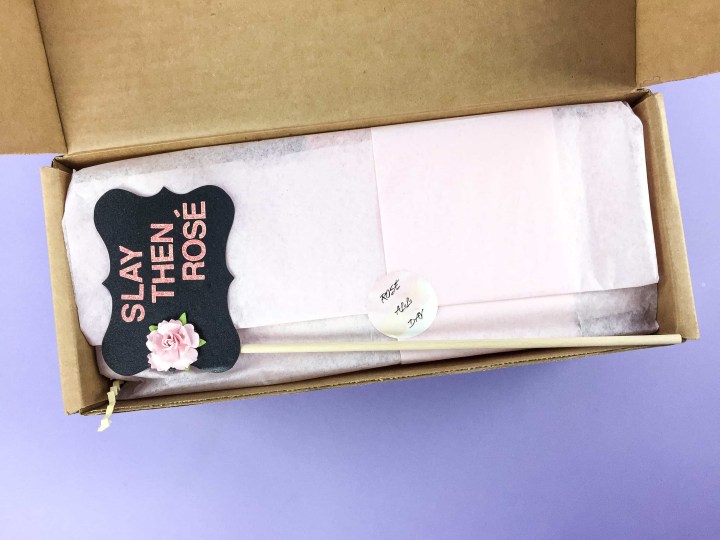 Subscriptions cost $30 each month. A 10% discount off the monthly fee is offered to those who purchase 6 month-long subscriptions; a 20% discount off the monthly fee is offered to those who prepay for 12 months. Shipping is free for all subscribers. Contents may vary slightly from one box to the next.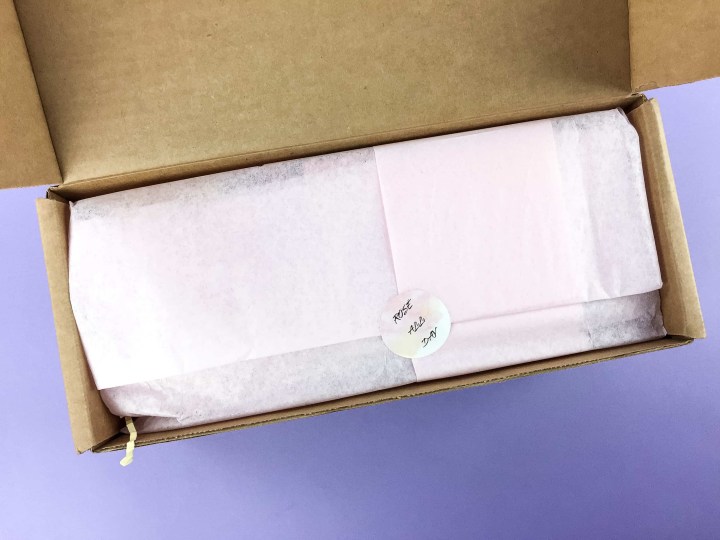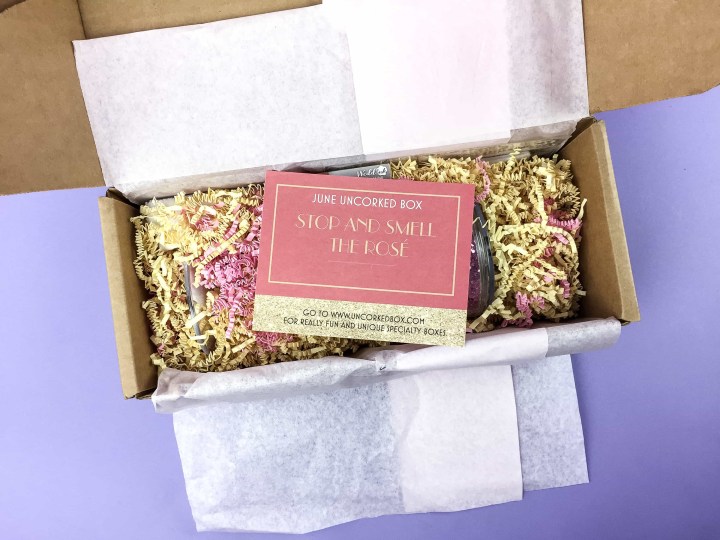 The box was packed with gold and pink squiggles.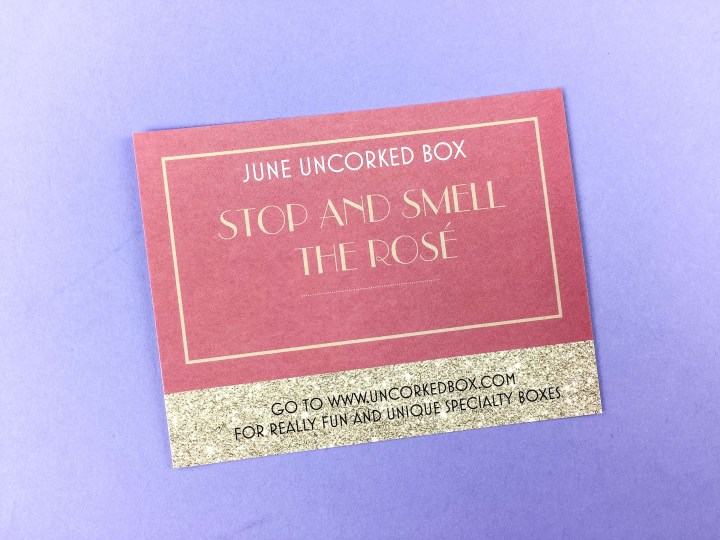 The theme this month is "Stop and Smell the Rosé."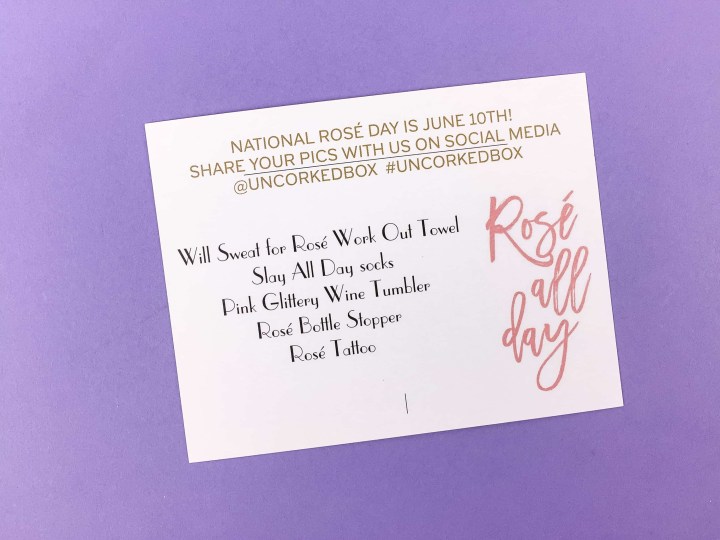 The information card gives you a list of all the items in the box.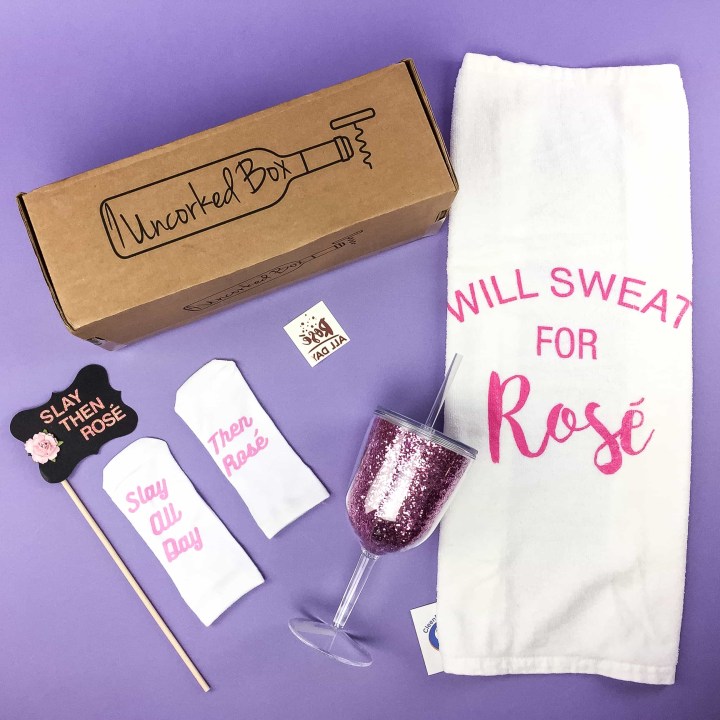 Everything in my June 2017 box!
Rosé All Day Tattoo ($2) A pretty metallic tattoo!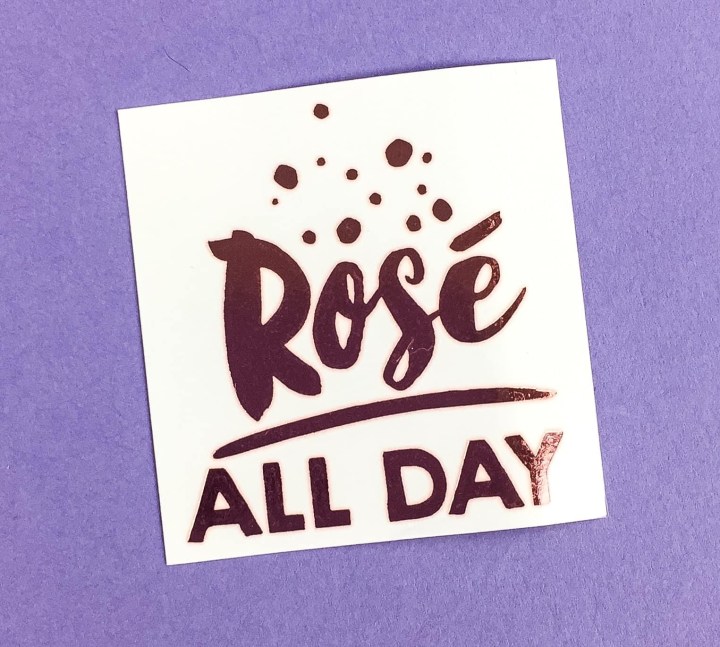 This tattoo is just the right size for the wrist, but you can use it anywhere else you want it to. It can last for 2-3 days and it's waterproof too!
NOTE: I edited this picture and flipped it so you can read it how it applies. It's actually the reverse of this, so it goes on correctly.
Pink Glittery Wine Tumbler ($14.95) Love the pink glitters on this 13-ounce tumbler shaped like a traditional wine glass!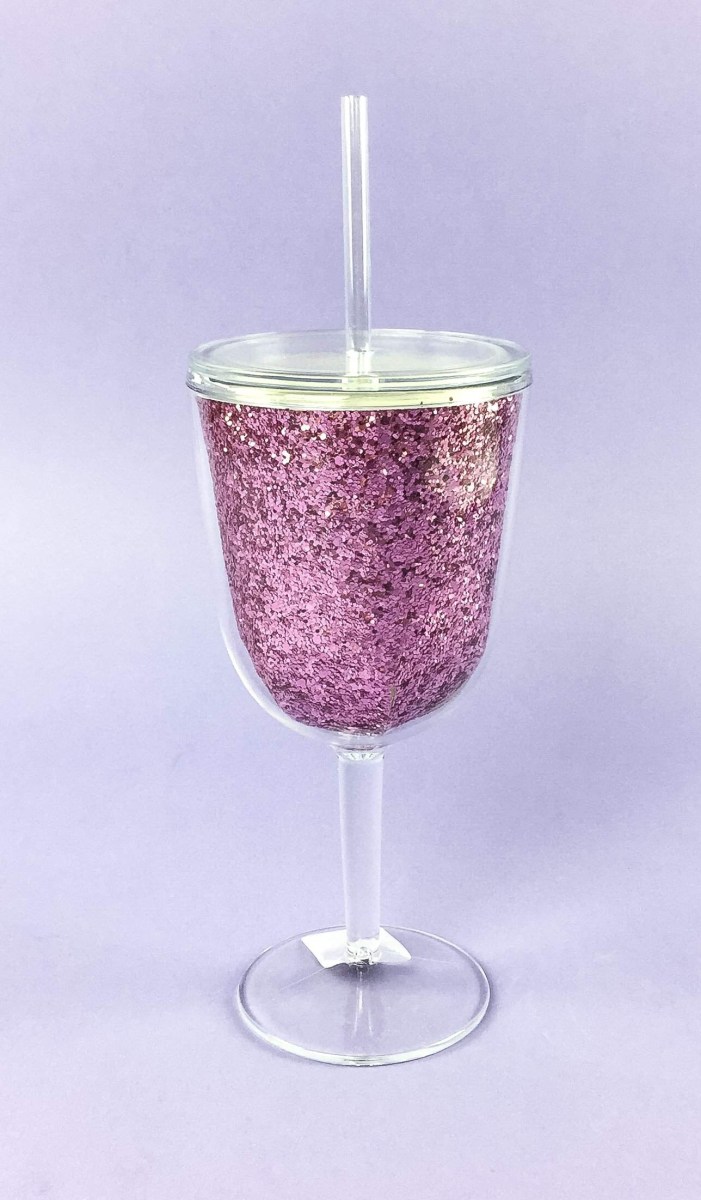 It even comes with a lid and straw! It's super adorable, and just perfect for taking wine or other beverage to go. BPA-free too! My 8 year old has been looking longingly at this one.
Living Royal Socks Slay All Day Then Rosé Socks – White socks that make a statement!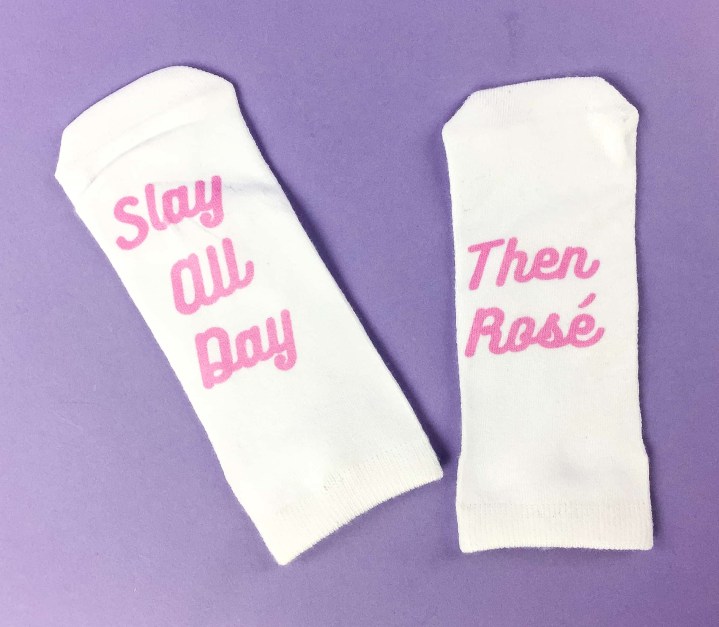 These comfy socks are made with 100% polyester. Slip these on your feet while enjoying a sip of your favorite rosé for a relaxing me-time!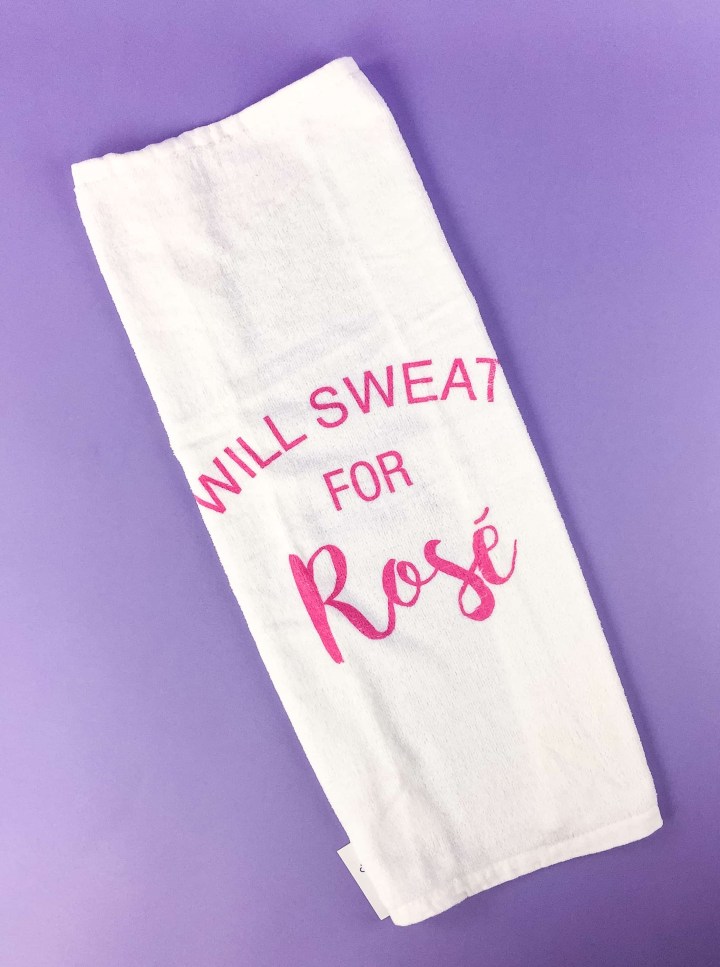 Will Sweat for Rosé Work Out Towel – It's not just useful, the print on the towel is a great motivation too!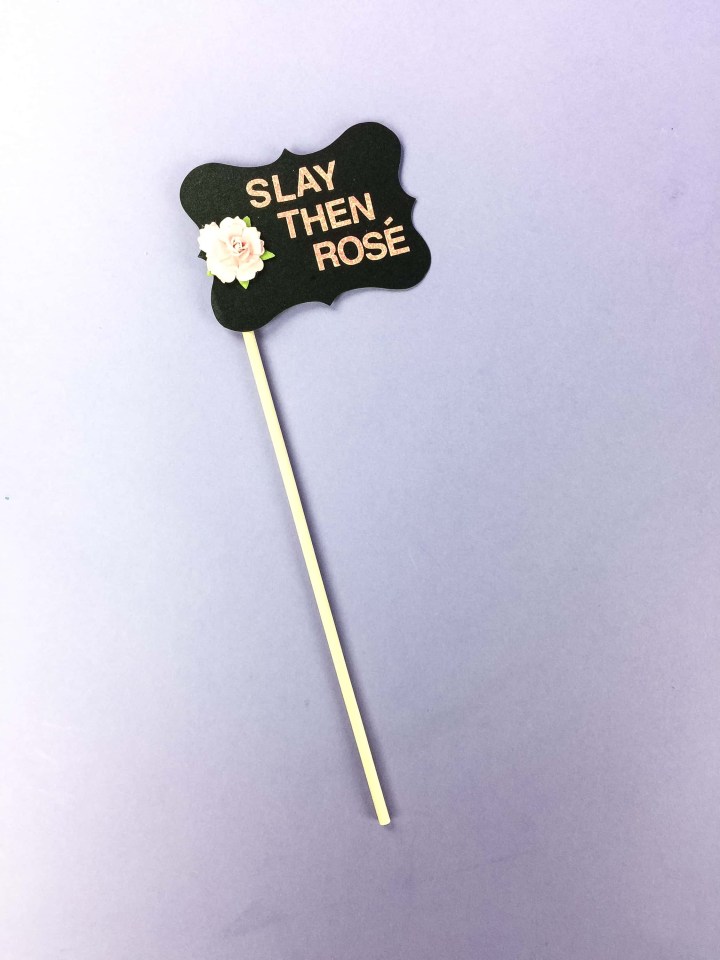 On the info card we received, there's an item listed as a bottle stopper… but this doesn't look like it. The bottle stopper would have been a nice addition to the variety of wine-themed items in this month's box.
Looks like this is the bottle stopper – $12.99.
Overall, Uncorked Box is a fun subscription. Instead of the usual wine night with friends concept, this month's items seemed more appropriate for some me-time. I like how everything is useful – perfect for ladies who just can't live without wine, and since I've been looking forward to an entire summer of rosé drinking, this box couldn't have come at a more perfect time.
What do you think of Uncorked Box?