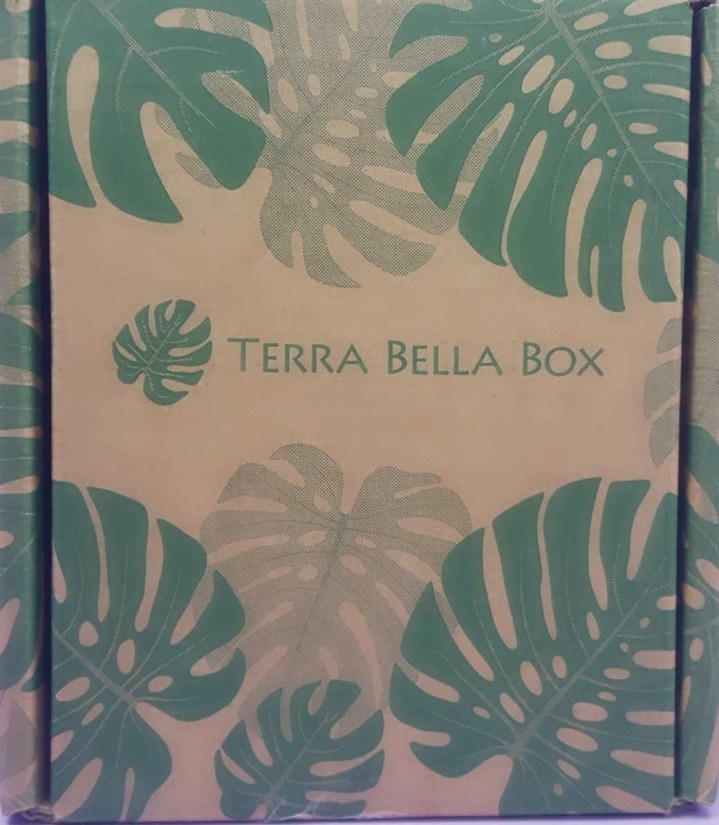 Terra Bella is a monthly subscription box of natural, artisan products for your bath and beauty routine. Each box has 3-4 products and free shipping in the U.S. This box looks earthy and natural from the outside with the leaf print all the way through the brown box and the whole color scheme.
The products are handmade, animal cruelty-free, and made in small batches by small businesses from ethically sourced ingredients. Products can include cleansers, moisturizers, masks, exfoliators, hand and nail products, hair products, bath products and such. Terra Bella was created by Kate Gray. Her goal is to fill your cabinets with every beauty product that you might need. And with that in mind, each month is filled with a wide variation of useful products.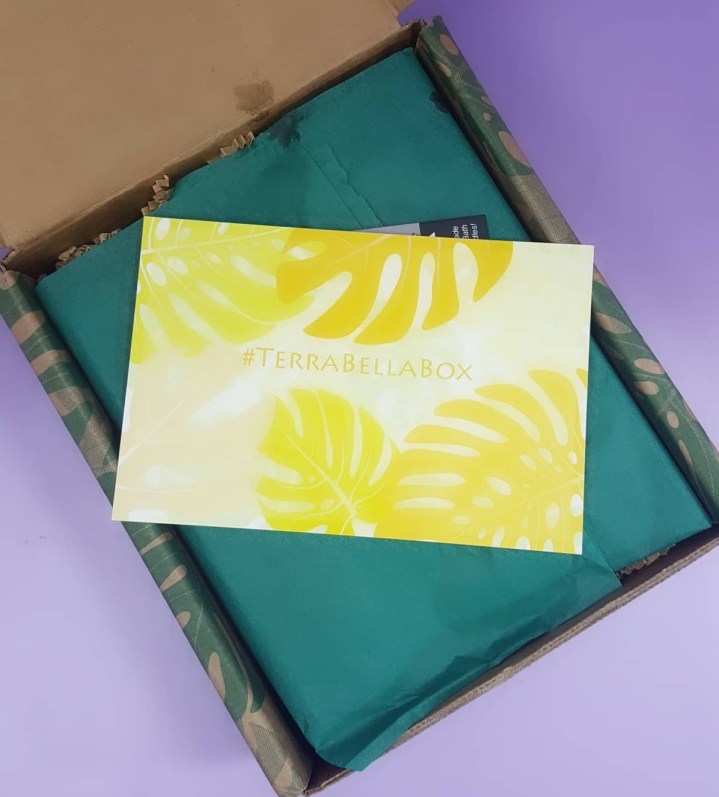 First look into the box and everything is wrapped in green tissue and the box is stuffed full with brown squiggles.
DEAL: Save 10% on your subscription! Use coupon code HELLO10.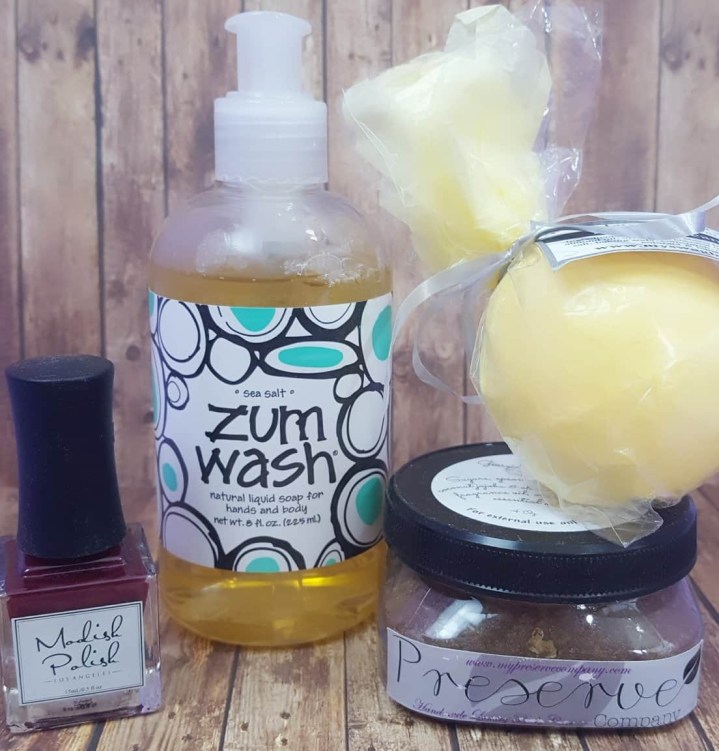 Everything in my June box. The Terra Bella Box is $32.95 a month, auto renewing. The Make Up Edit box (which is at least 3 make up only products) is $29.95. You can switch between Terra Bella or the Make Up Edit each month.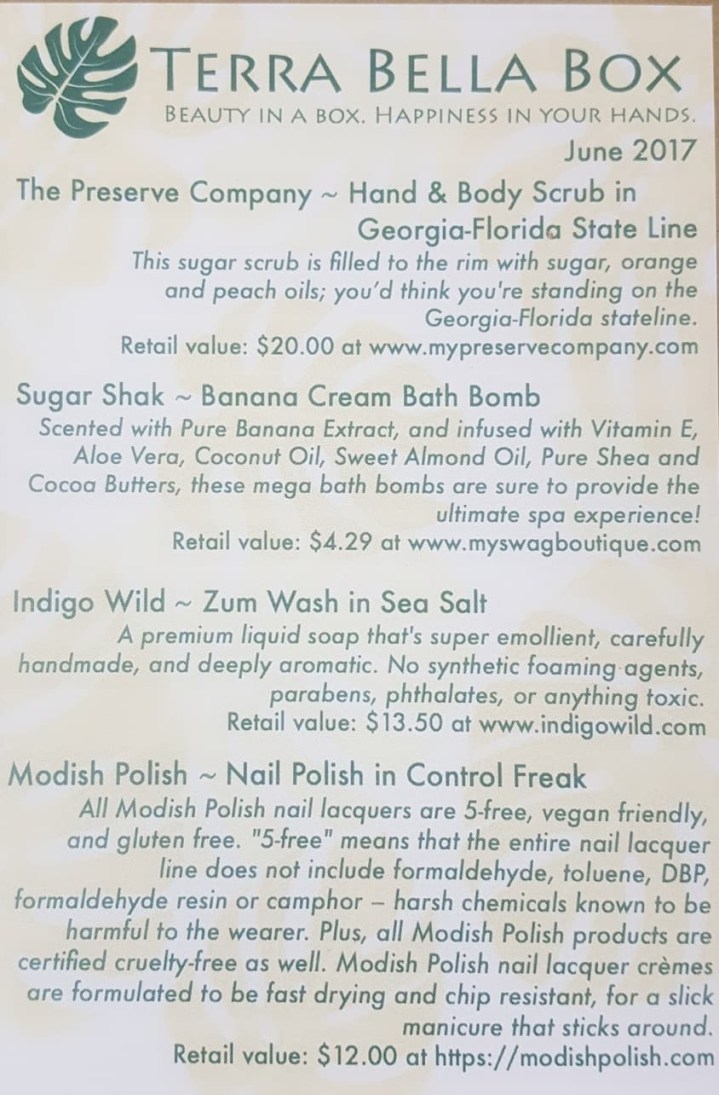 Each box comes with an info sheet that tells what is included in the box and then links to find them online when you want to order more.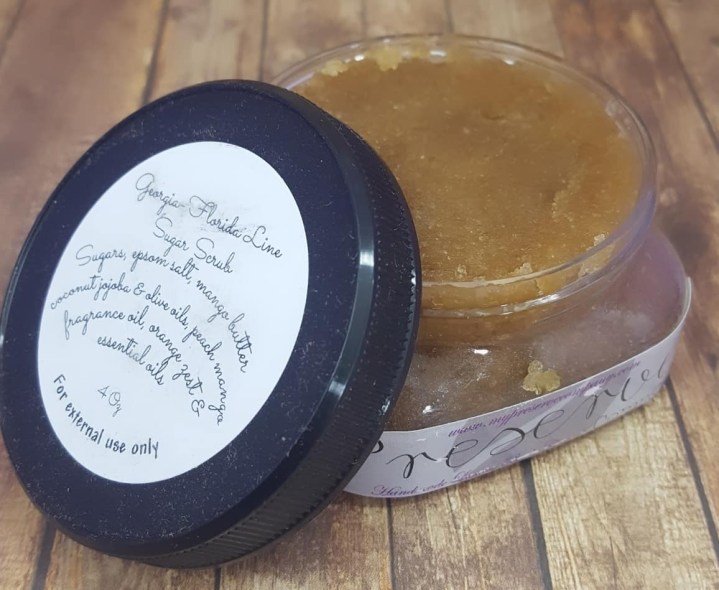 The Preserve Company Hand & Body Scrub in Georgia-Florida State Line ($20.00) – This smells so great. It is going up in my shower right away for a great summer refresh.  This scrub will give you a kick start to your morning while improving and preserving your skins health.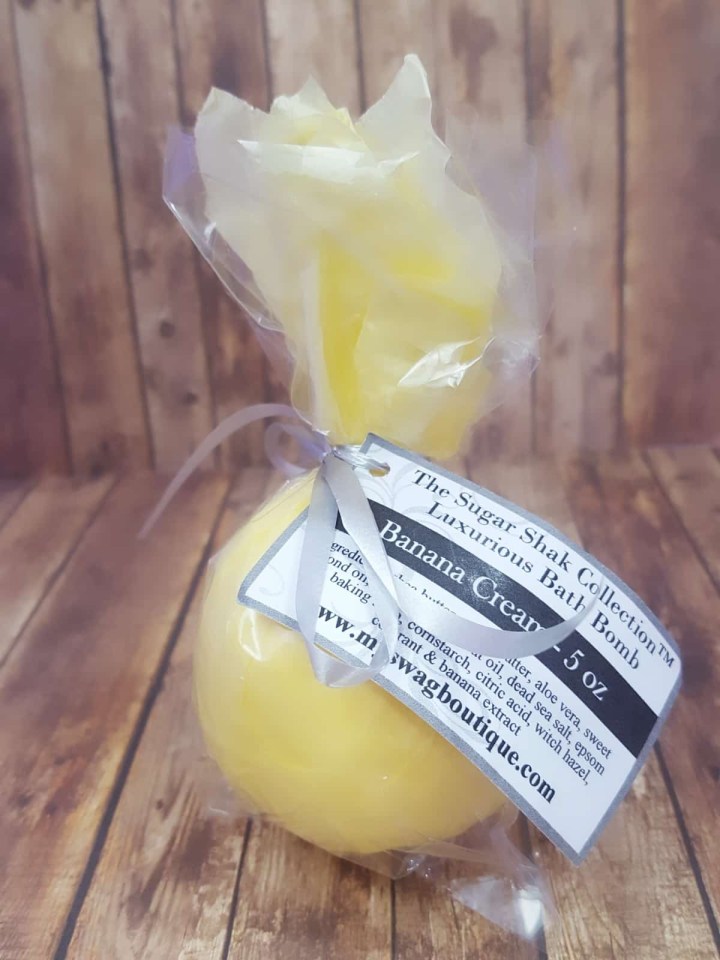 Sugar Shak Banana Cream Bath Bomb ($2.79) – I could get a bath bomb in ever box and be a happy girl. This one is scented with pure banana extract and infused with Vitamin E, Aloe Vera, Coconut Oil, Almond Oil, Pure Shea and Cocoa Butters. That sounds fantastic and I can't wait to relax in a long soak with it all around me.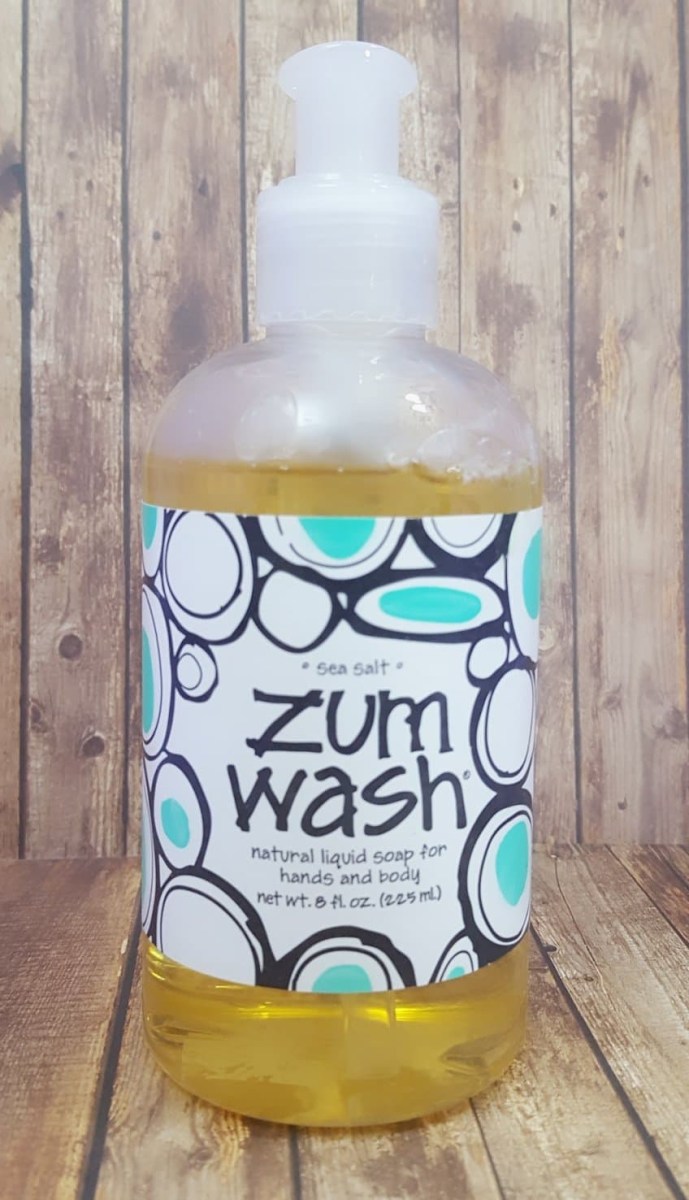 Indigo Wilds Zum Wash in Sea Salt ($13.50) – This is the item that leaked a bit in my box but nothing to bad and it all wiped off. This wash is free of all synthetic foaming agents, parabens, phthalates and other toxic items but is like a skin thrill for your senses.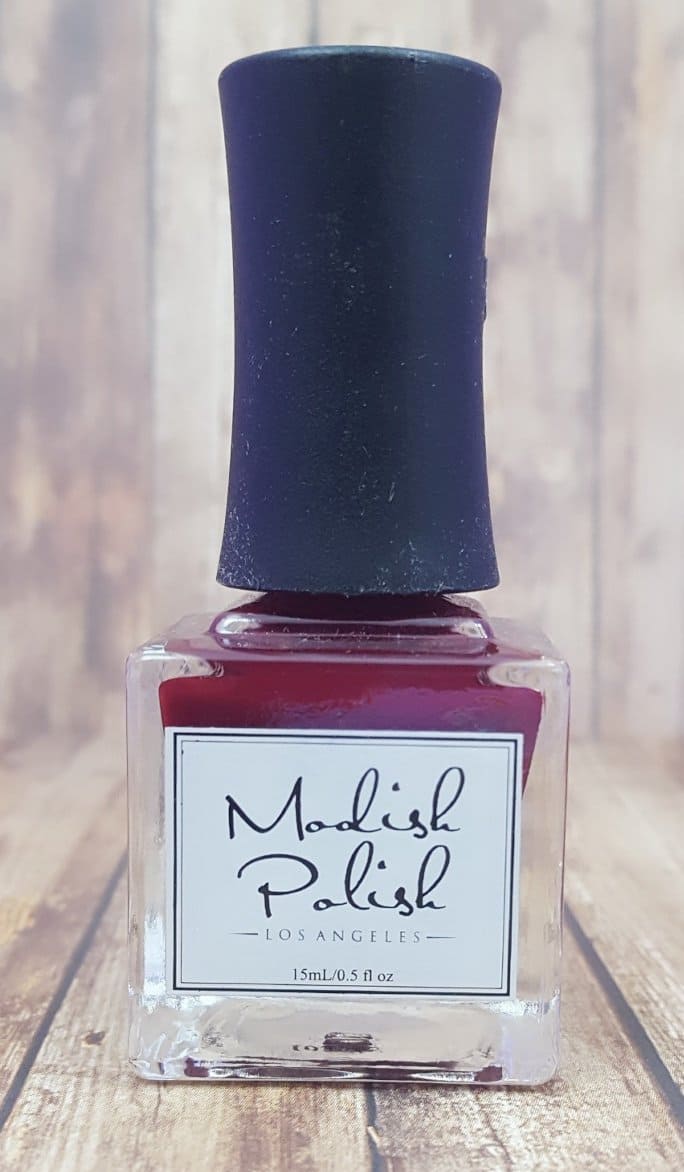 Modish Polish in Control Freak ($12.00) – Modish Polish is "5-free", vegan friendly and gluten free. This is perfect timing as I need to do my nails before my boys finish school next week and we head to the beach.
Terra Bella Box sent another great selection of items. These items are really getting me into the summer months. I love getting some natural products each month to keep my skin and beauty routine on the healthier side. The scents in my items this month are all fantastic. I love smelling this box every month when I open it up. I can't wait to see what pampering items they send me next month.
Which product was your favorite in this month's Terra Bella Box?