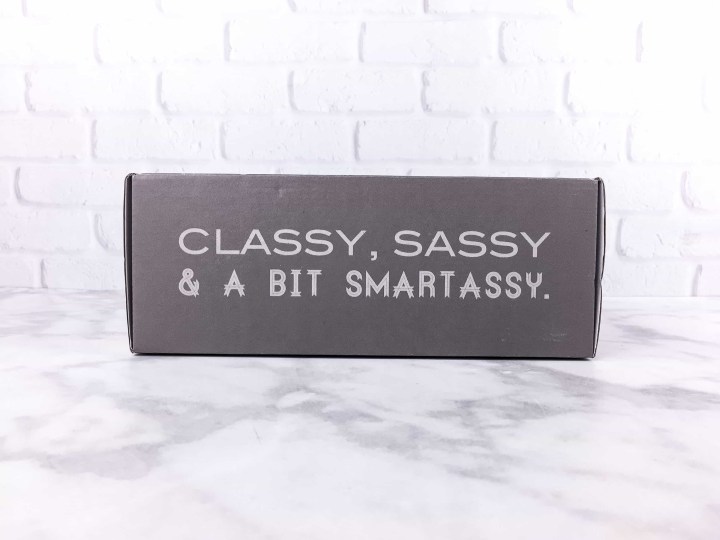 Smartass & Sass Box is a monthly lifestyle subscription box for for snarky ladies. For $34.95 per month, you'll get 4-8 hilarious, handpicked and usable items from artists and small businesses.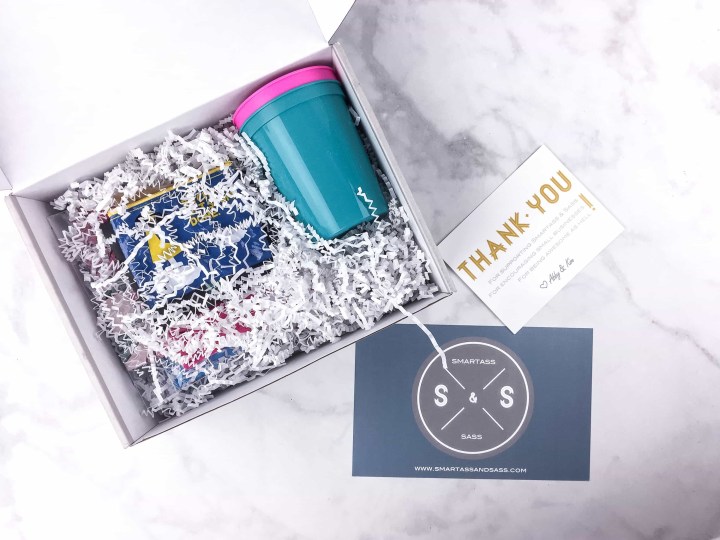 DEAL: Sign up with coupon code HELLO10 for 10% off your subscription!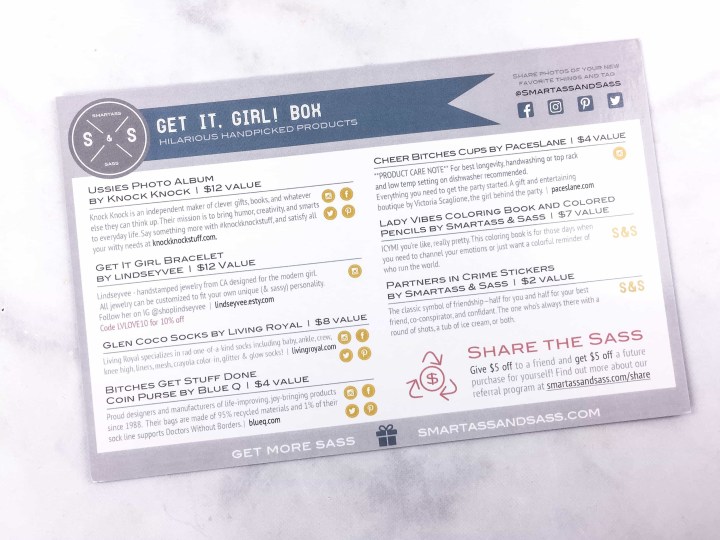 The theme this month is "Get It Girl!" The information card tells you about the makers of each item. It gives you a list of all the items in the box.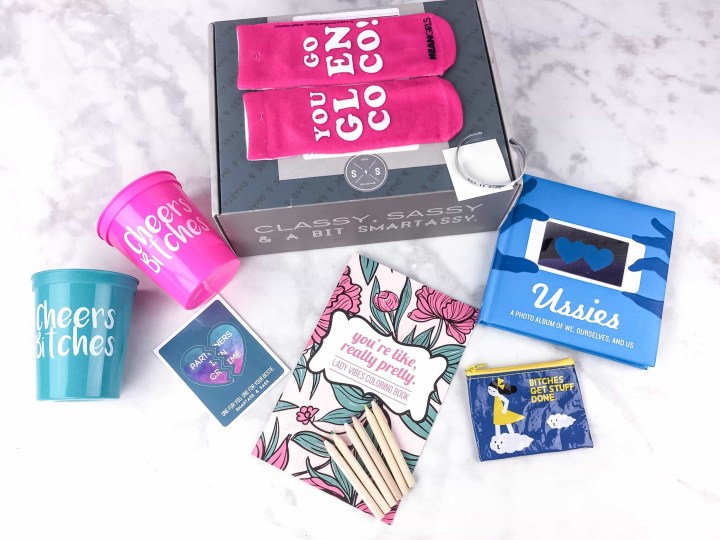 Everything in my Smartass & Sass box!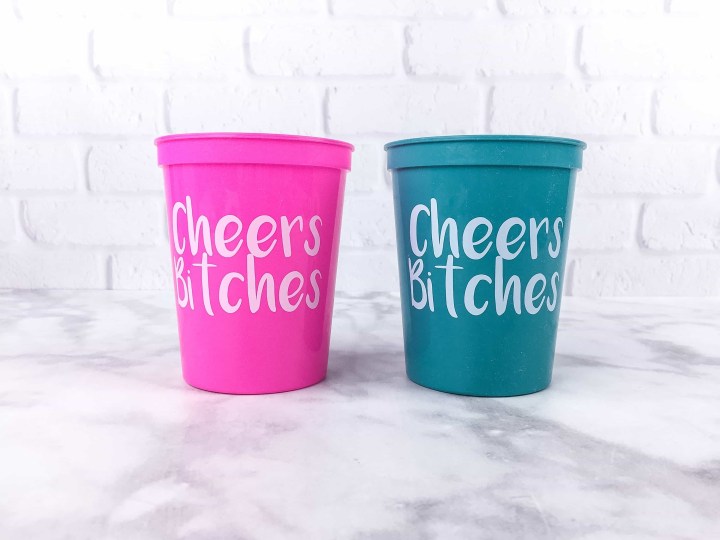 PacesLane Cheer Bitches Cups ($4) Well we're putting this in the upper cabinet, but it's perfect and funny! Not sure about classy, more on the smartassy end.
Lady Vibes Coloring Book and Colored Pencils ($7)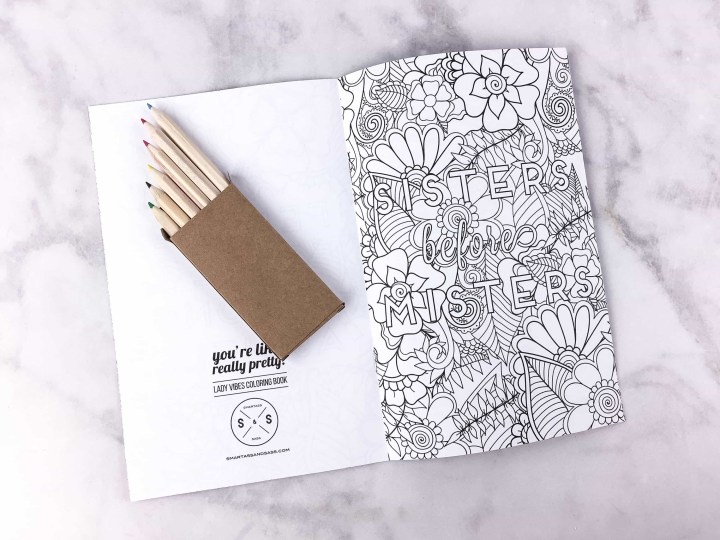 Some coloring fun! I think this is a fun pick me up and it even came with a tiny set of coloring pencils perfect for your bag.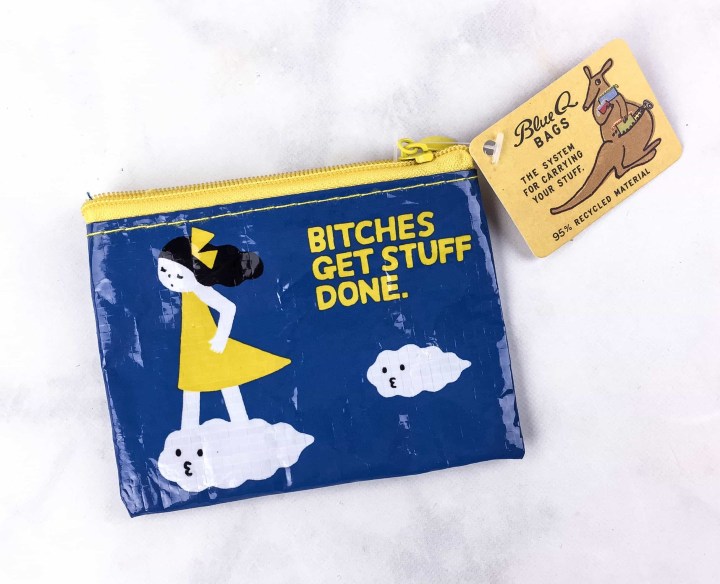 Blue Q Bitches Get Stuff Done Coin Purse ($4 on card, $8.99 on Amazon) This is my favorite.  I don't need to say anything else, it's perfect.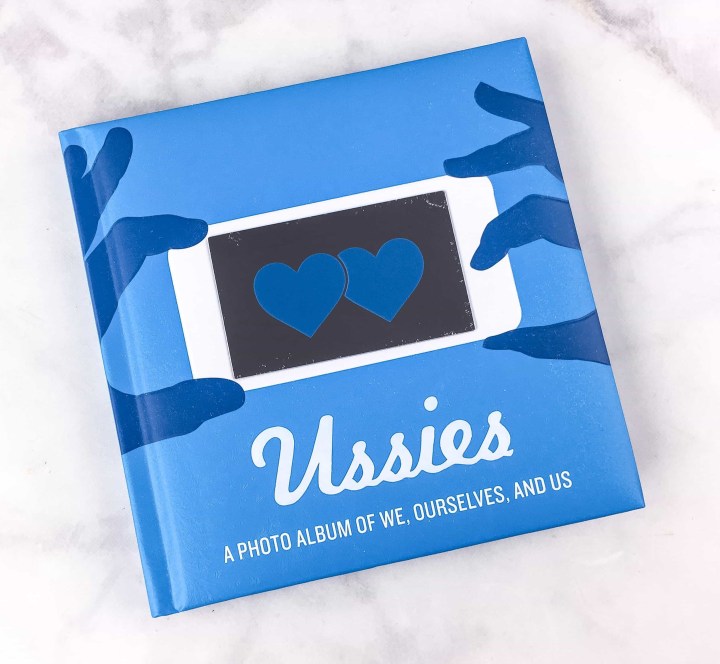 Knock Knock Ussies Photo Album ($12) With a mirror so you two can gaze longingly at yourselves.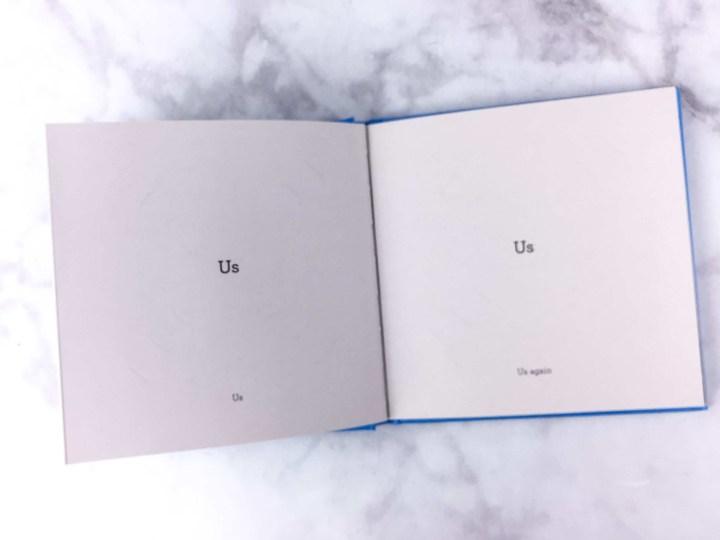 A photo album just for you yourself and your special appendage who will never leave your side.
LOL I think I should fill this out with pics from my upcoming vacation with my bestie.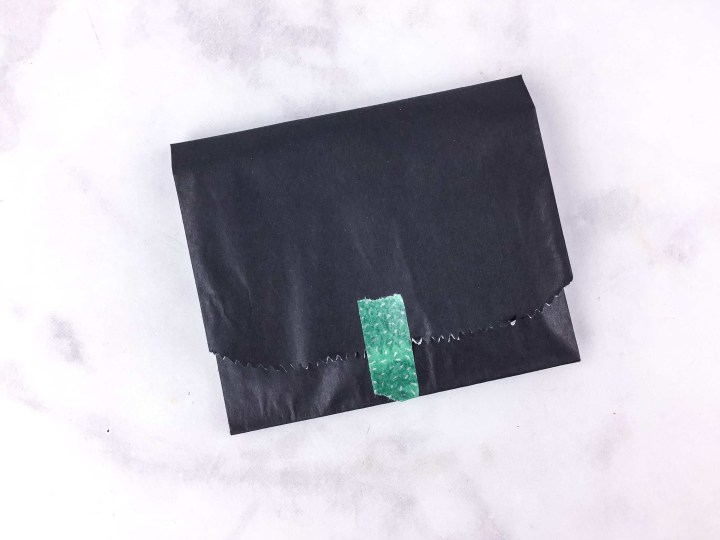 LindseyVee Get It Girl Bracelet ($12)
I love this style of bracelet, and it's similar to the one I had made for said bestie (like 10 years ago now!), which says "fucking awesome." Also you will score mad points with your bestie if she needs encouragement in the form of wearable jewelry and hence this subscription scores points for encouraging us to go get it!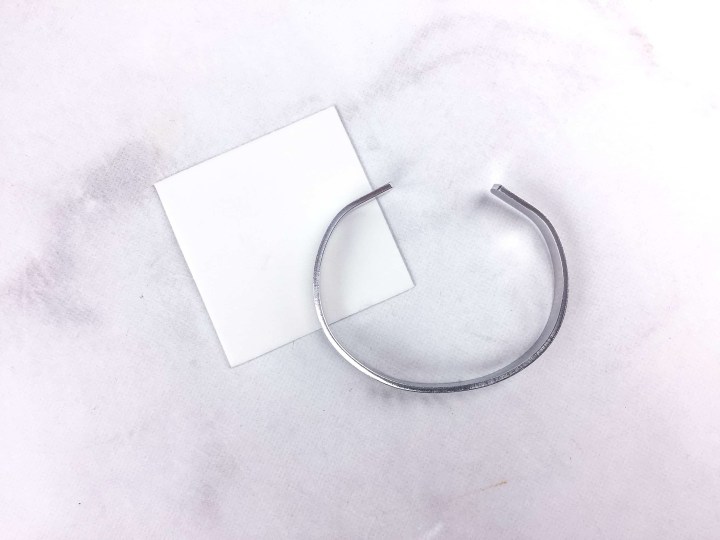 Adjustable!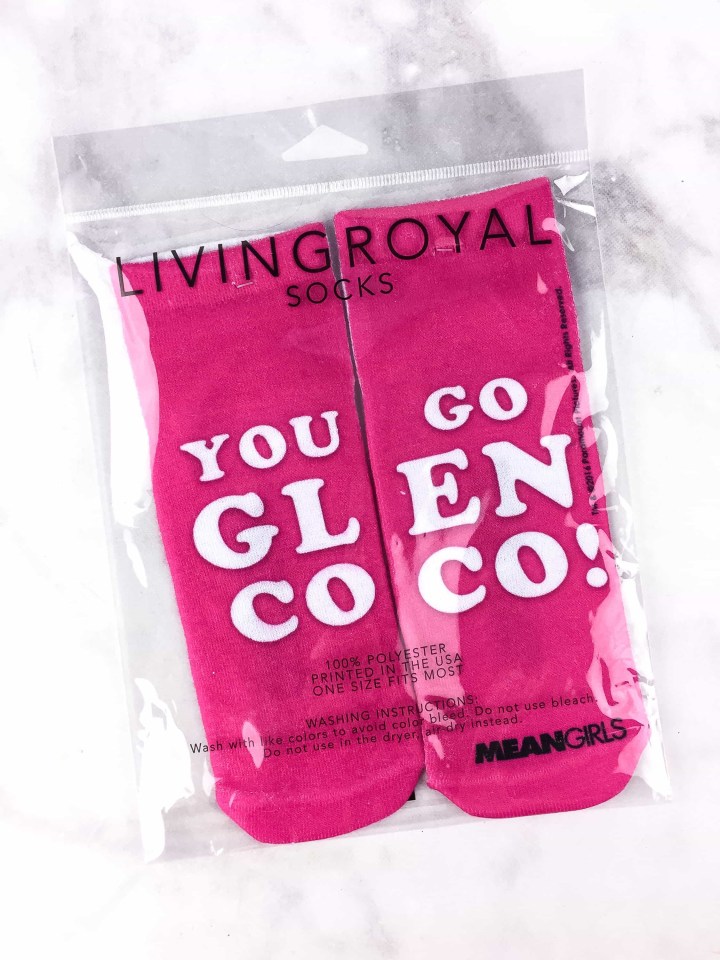 Living Royal Glen Coco Socks ($8)
https://www.youtube.com/watch?v=htyf5wnC96w
You really have to be deep into your Mean Girls fandom to get this reference, but let's face it, you probably are.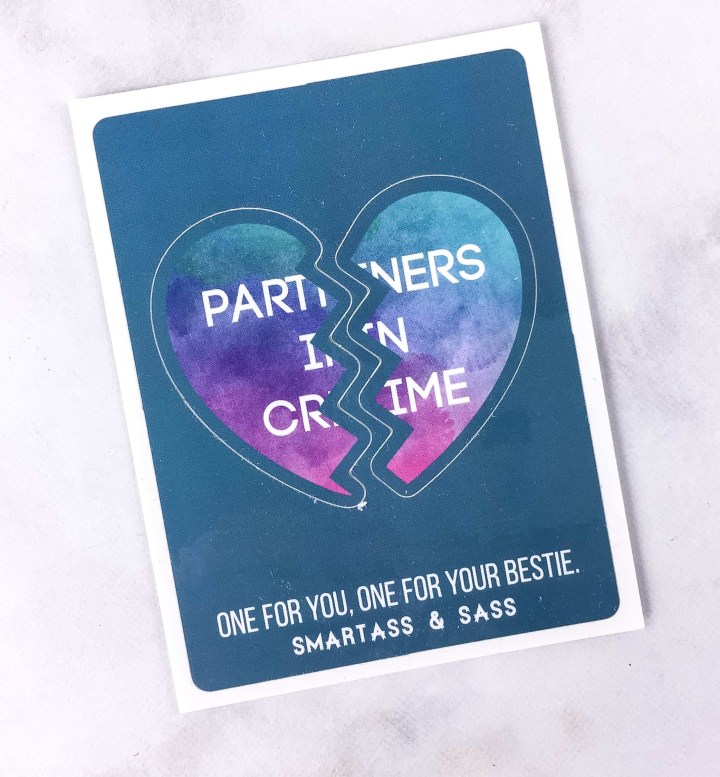 Partners in Crime Stickers ($2) One for me, one for my bestie. What have you don't for bestie lately? Does she need this box?
One thing of note is that this subscription promises to purchase items at fair prices from artists, so you may want to take that into consideration when determining whether this is the right box for you! I thought this month was fun and I loved that it came with a high quality bracelet and my new fave pouch! The total value of this month's box was about $50.