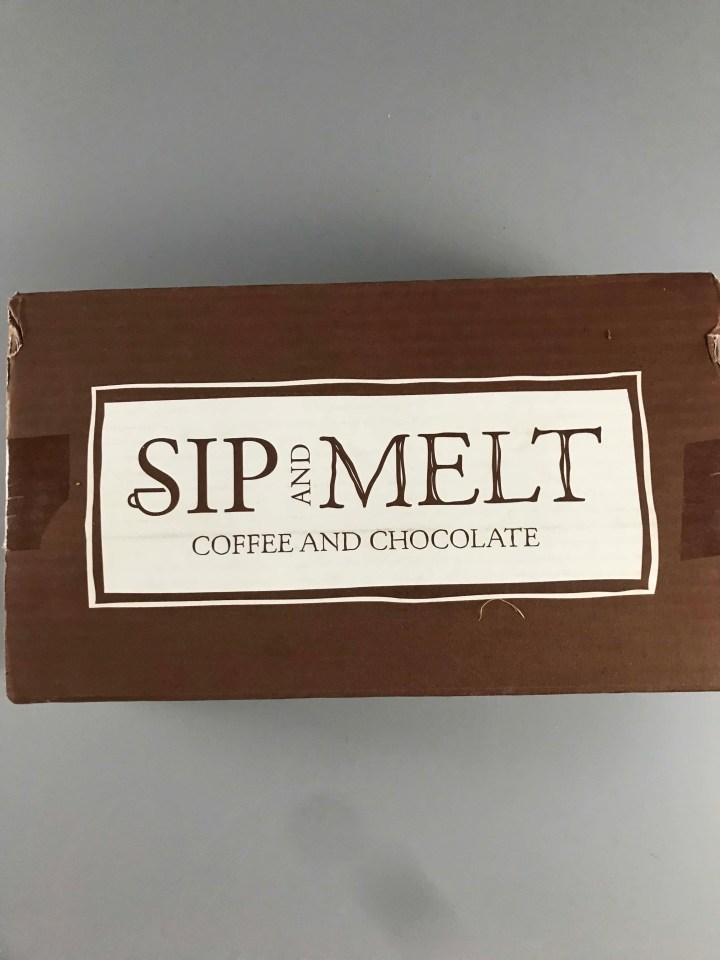 Sip & Melt is the first monthly subscription box service to expertly pair world coffee and chocolate together. The focus of a pairing is centered on exploration and discovery. Both products are incredibly complex in flavor independently, but when paired together, can provide a deliciously unique flavor combination.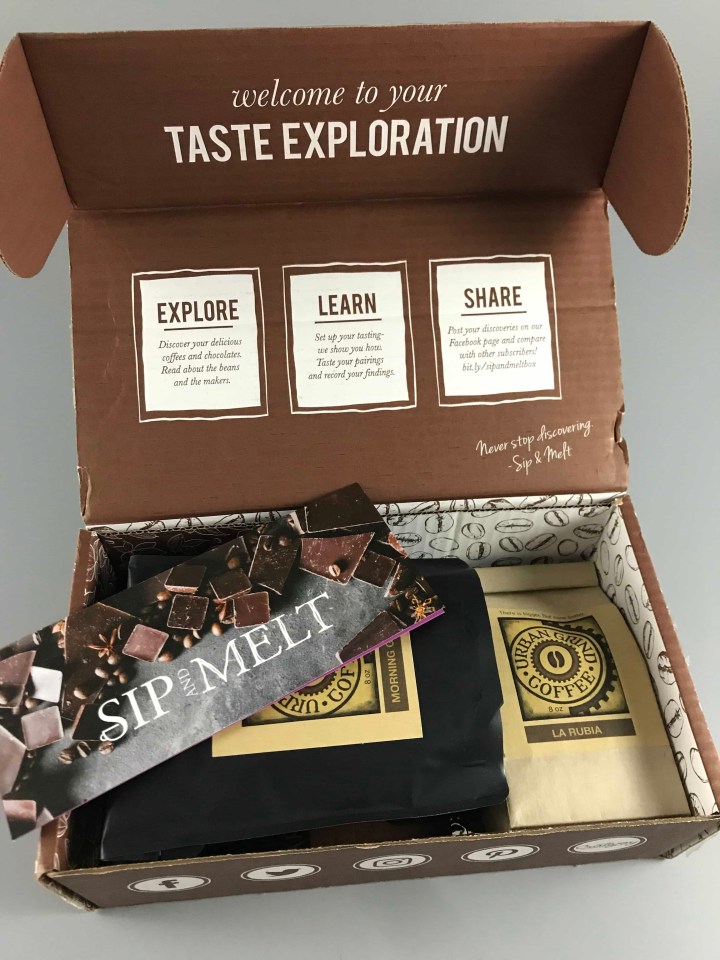 Neatly packaged with very little wiggle room. If you live in a warm climate or with summer coming, please remember that there is no way to keep the chocolate from melting. I put mine in the refrigerator as soon as it arrived and still it was melted.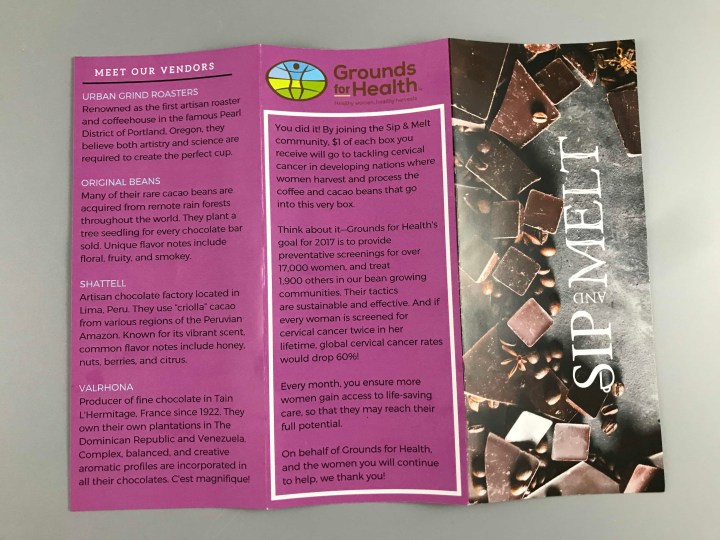 The pamphlet includes information on the vendors and the non-profit organization Grounds for Health. A dollar from each box is donated to helping women in developing countries.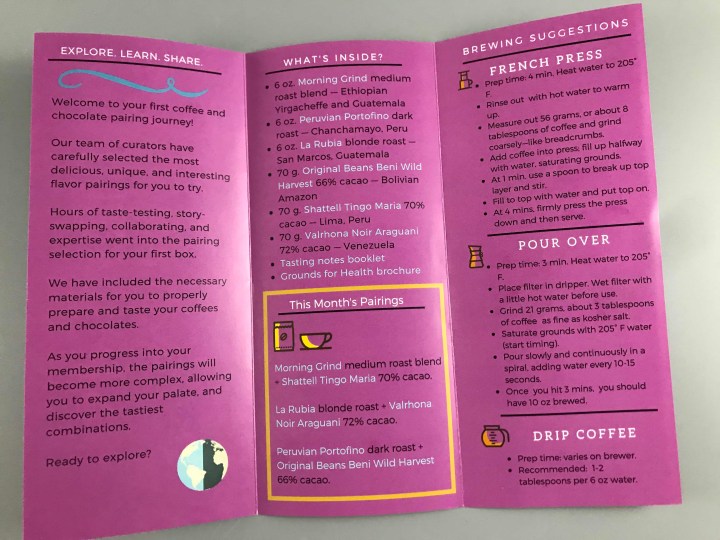 On the flip side, we have the coffee and chocolate pairings and brewing suggestions.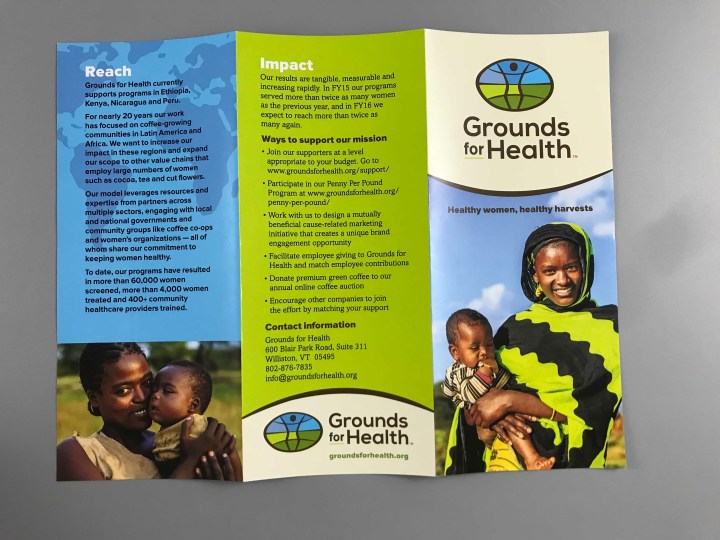 A lot of great information on Grounds for Health…
For over twenty years, Grounds for Health has been dedicated to a world in which all women are protected by the threat of cervical cancer through timely and high quality prevention services.
To date, Grounds for Health efforts have resulted in more than 72,000 women screened for cervical cancer, more than 5,200 women treated and 460+ community healthcare providers trained. Grounds for Health aspires to be on the cutting edge of innovations that will transform cervical cancer prevention at scale.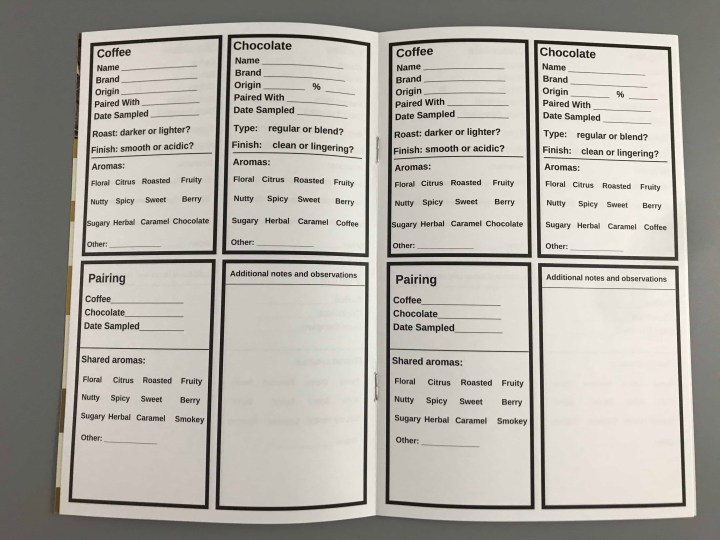 A tasting booklet is included for all the amazing chocolate and coffee included in this subscription. I love that they have thought of everything and all my notes are going to be preserved.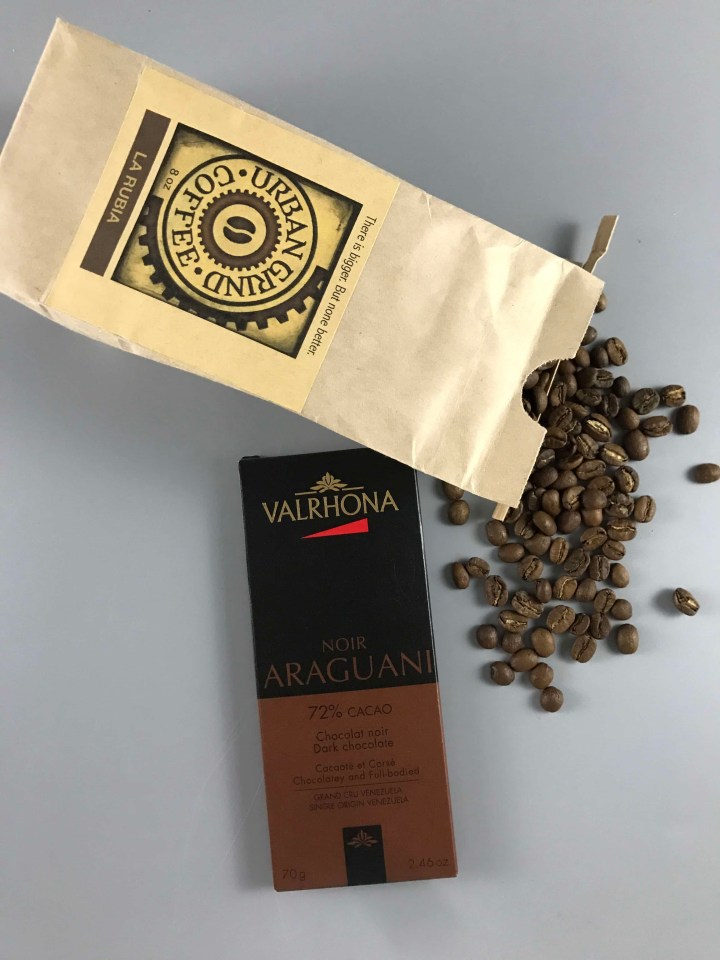 La Rubia Blonde Roast and Valrhona Noir Araguani – 72% cacao. This blonde coffee is marvelous. With hints of caramel and toffee, it helps balance out the slightly bitter chocolate. Together, they make for a heavenly nutty scent with a touch of sweetness. The pamphlet isn't lying when they say this French chocolate is c'est magnifique!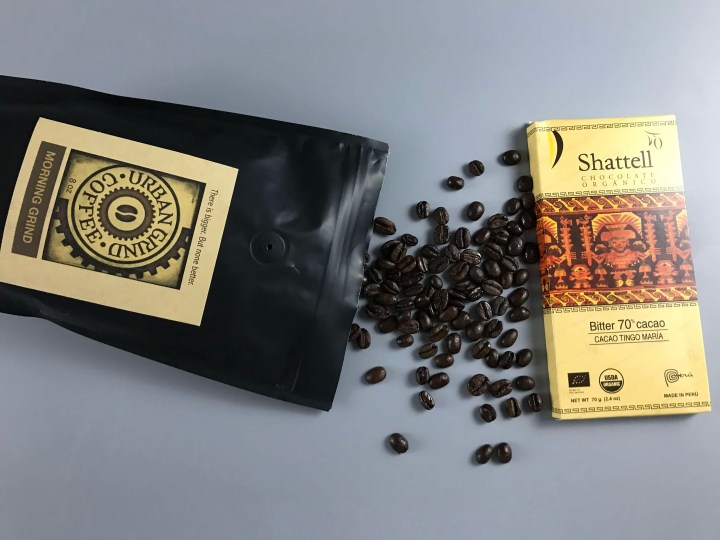 Morning Grind Medium Roast and Shattell Tingo Maria – 70% cacao. Morning grind is the perfect medium roast. It's great alone or paired with a sweet treat. Unfortunately, the Shattell chocolate was much too bitter for my taste. It reminded me of baking chocolate with a touch of more sweetness. I will be drinking the coffee to the last drop but I"m going to be finding a good recipe to use the chocolate so it doesn't go to waste.
Peruvian Portofino Dark Roast and Original Beans Beni Wild Harvest – 66% cacao. This was by far the best chocolate out of the three in my opinion, it's not too bitter and has floral and fruity hints infused. I would actually eat this chocolate alone, which is saying a lot as dark chocolates are not my favorite or my best. As for the dark roast I'm not sure I've seen a darker bean in all my coffee drinking years. The beans almost smell burnt in my opinion but man did it make for a wonderful cup of Joe, robust and delicious. This duo was my favorite!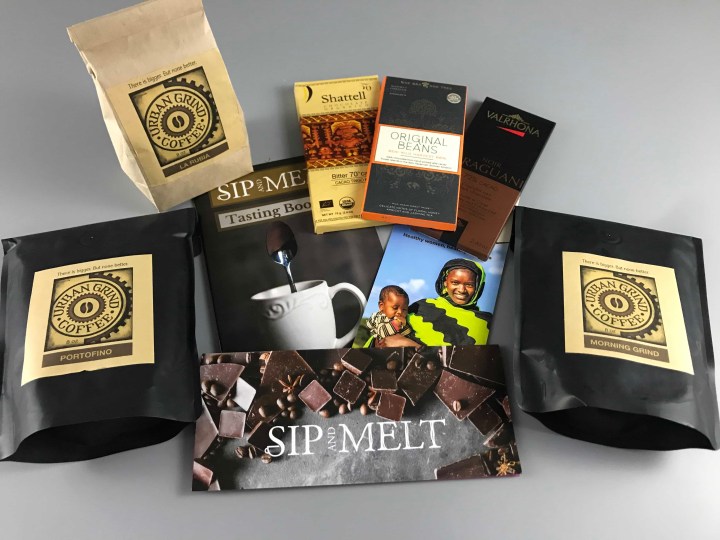 I have paired coffee with so many foods from breakfast to dessert but never thought about chocolate, especially dark chocolate. I love that Sip and Melt has a neat tasting book that helps me keep track of my coffees and chocolate. Their website boasts the more boxes you receive the more intricate the parings become and I can't wait to see that come to life. The coolest part of this subscription is that they are helping women and to read the numbers of women that have been helped is truly touching. All in all I am super excited for the next box, great coffee, high quality chocolate and lending a helping hand… I call that a win!