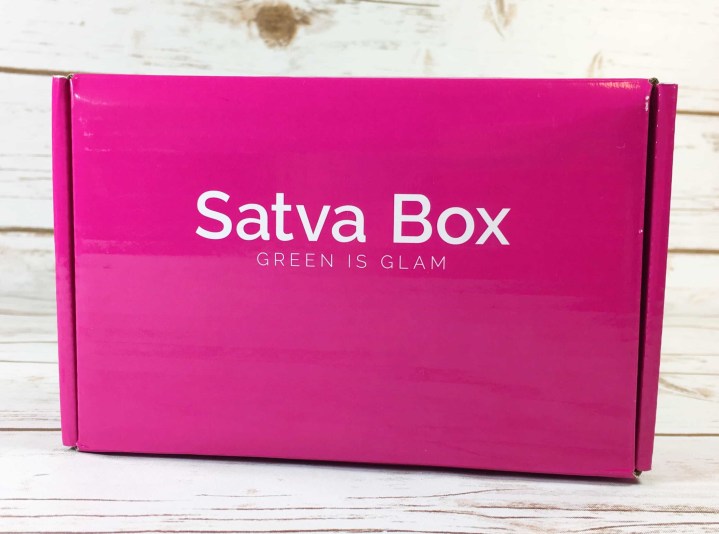 Satva Box is a monthly subscription box that sends vegan and cruelty-free natural beauty products at affordable prices. The word "satva" means pure in Sanskrit and the items sent will be free of parabens and other nasties. The cost is $15 a month and you must choose a 3, 6, or 12 month term.
Every month, you will receive carefully curated natural beauty products. This will be a mixture of sample, deluxe sample and full size products. The box is designed such that you can try some of the world's best natural beauty brands & discover the best products suited for you. Satva Box provides an affordable way to get into green beauty!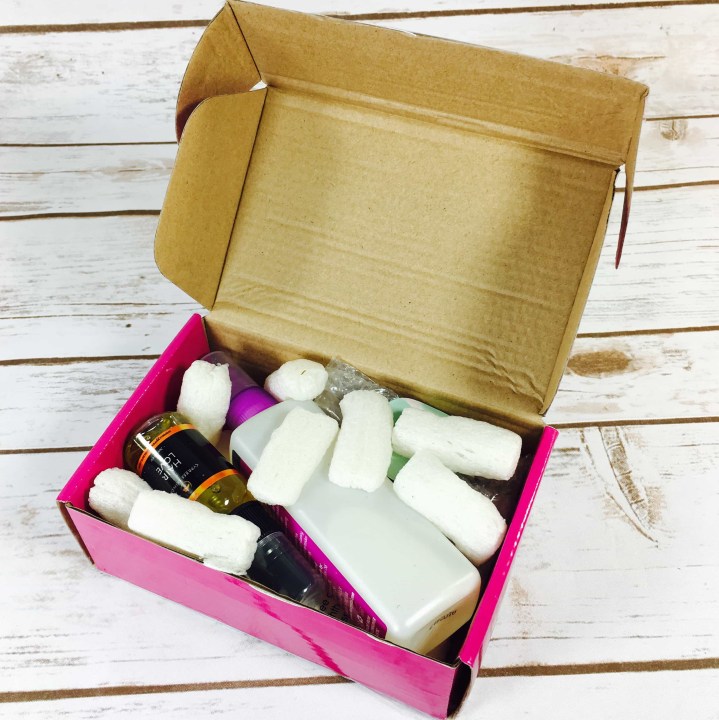 DEAL: Save 10% on a 3-month subscription with code SATVA3M!

I love product info cards and this one is helpful, detailed, and gives the suggested retail value of each item.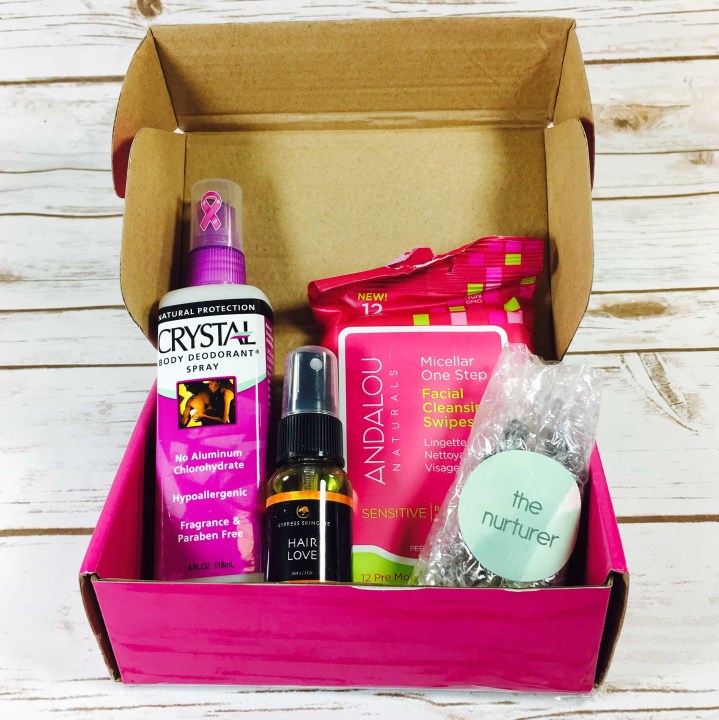 The glass bottles were safely secured in bubble wrap and there were biodegradable packing peanuts to cushion everything during shipping.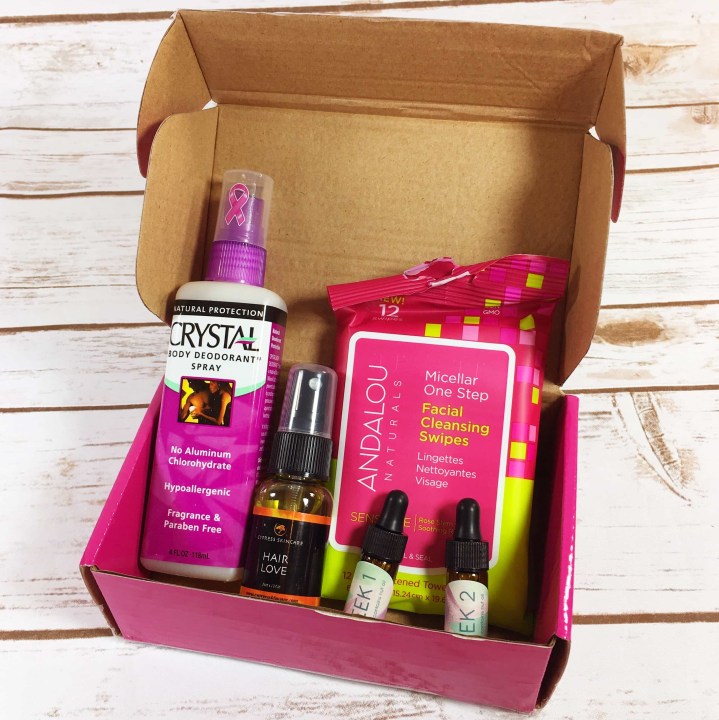 Everything in my box! I love Satva and have discovered lots of new brands through this subscription. This month there were two products for the face, one for hair, and one for the body.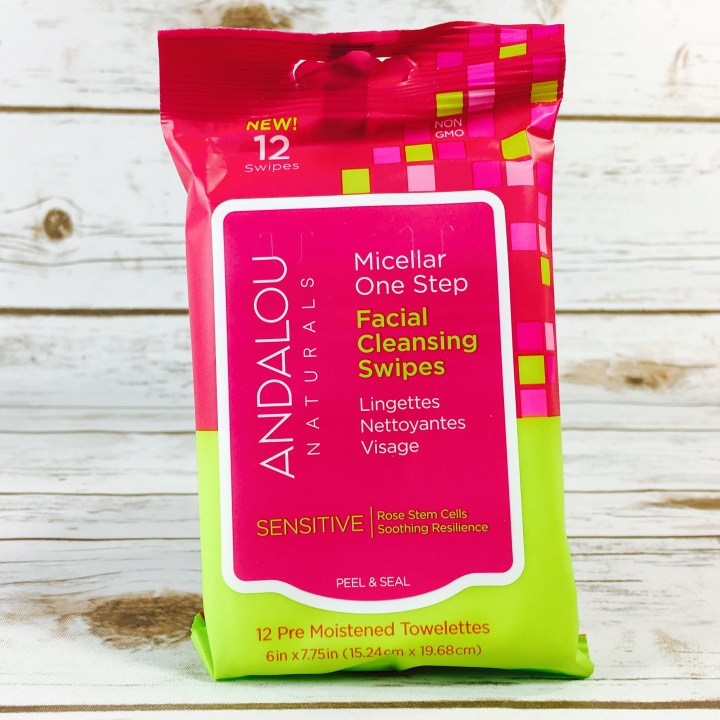 Andalou Naturals Micellar One Step Facial Cleansing Wipes for Sensitive Skin ($3.69) I'm not sure what it is about Andalou Naturals, but almost every product I have tried from them has irritated my face, and my oldest has the same problem. I went ahead and gave this cleansing towel a try, since it's for sensitive skin. It smells like roses and is similar to other cleansing cloths. Immediately, my skin reacted. Weird. I went ahead and washed with my regular cleanser and found that the cloth had left some makeup behind. I would suggest using it as a first step in the cleansing ritual, to remove makeup. I didn't use it on my eyes since it didn't say "removes mascara" and just says to use on the face and neck.
Crystal Body Deodorant Spray ($4.25) I have been using natural deodorants daily since it's summer break and I don't have to go to my day job. I have found them to be effective so I was happy to give this spray a try. This one's  ingredients include mineral salts and baking soda and it's fragrance-free. I sprayed it liberally under my arms after my morning shower and waited for it to dry before dressing. I meant to do a sniff check before leaving for an appointment but forgot and about 10 minutes after leaving my house I had to pull over at a drugstore to buy my regular deodorant. This deodorant was no match for a Texas summer.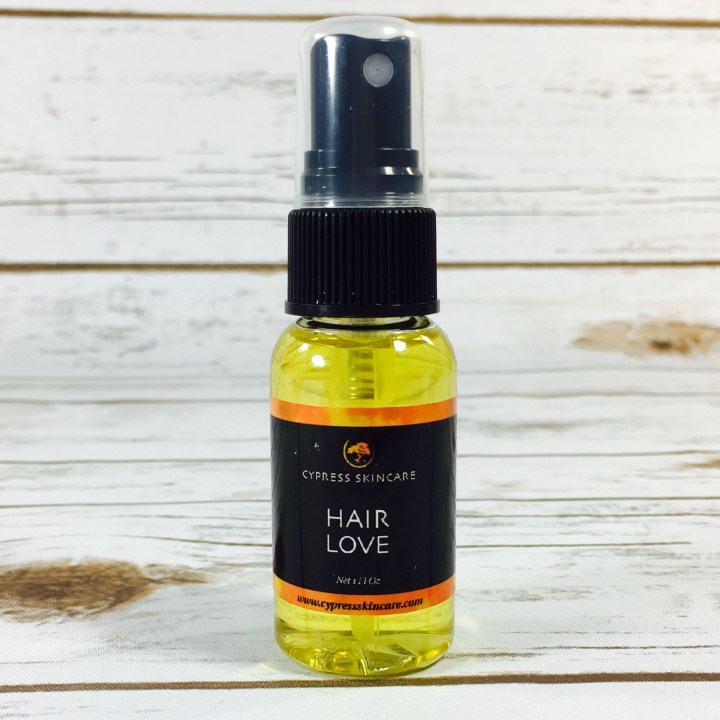 Cypress SkinCare Hair Love ($20) is an organic hair oil that is supposed to help smooth all hair types, even fine hair. I have not just fine hair, but the FINEST hair and my hair seriously sucks. I skipped the in-shower conditioner and pumped just a smidge of this on my hands before distributing through my hair. It took care of the tangles but I felt like it was kind of heavy for my locks, although not as bad as some I have tried. I did use it on my arms as a body oil since it is simply almond, olive, and coconut oil with orange essential oil. It didn't leave me feeling sticky. I also may use it as a pre-shampoo deep-conditioner, as suggested on the bottle.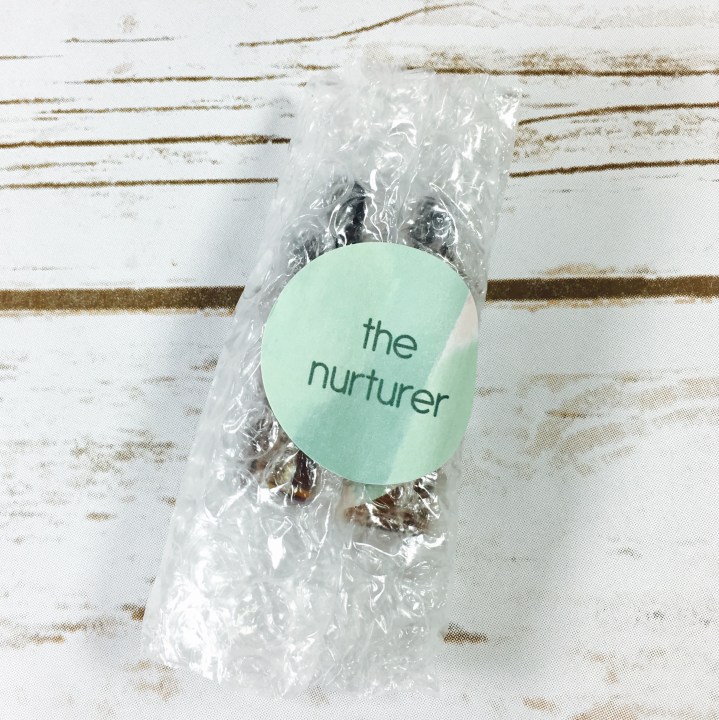 This next item looks interesting!
I received two dropper bottles of Sister Botanicals The Nurturer 2-Week Trial ($6.99). Each bottle contains the same product.
There was an insert with info about the product.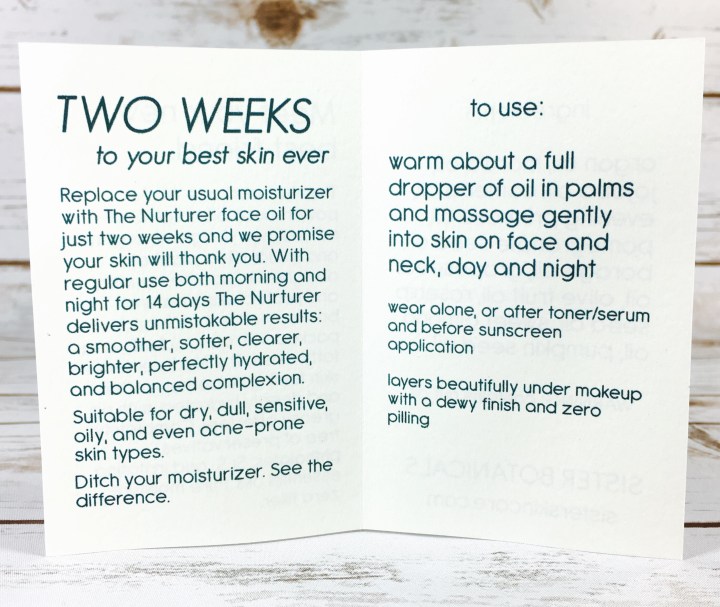 The insert gave directions on using The Nurturer – just warm a dropper-full between your palms and apply after cleansing in the morning and evening.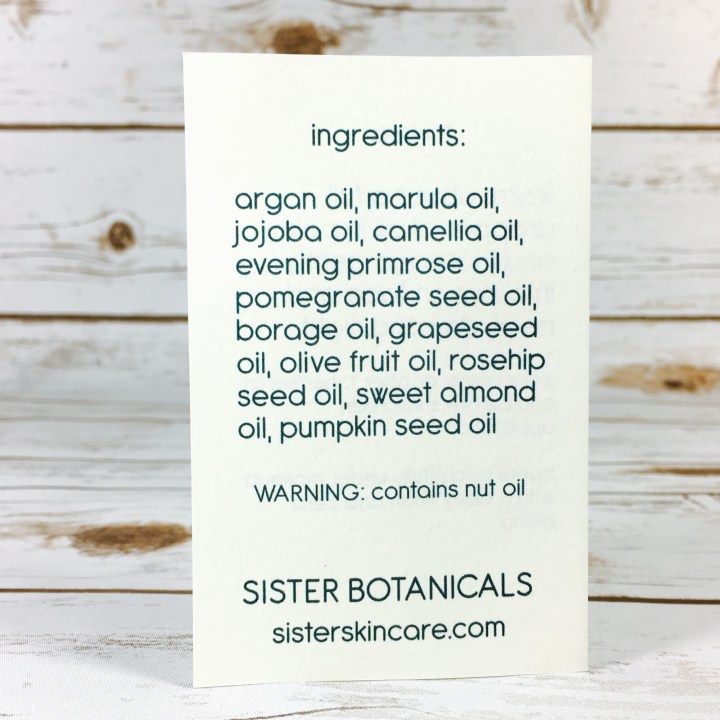 The ingredients were all different types of oils and it had a nutty scent. It absorbed quickly and didn't leave me looking greasy! I used it under makeup with no problems. I'm looking forward to seeing how my skin looks two weeks from now! If you want to learn more about each of the ingredients you can find that info here.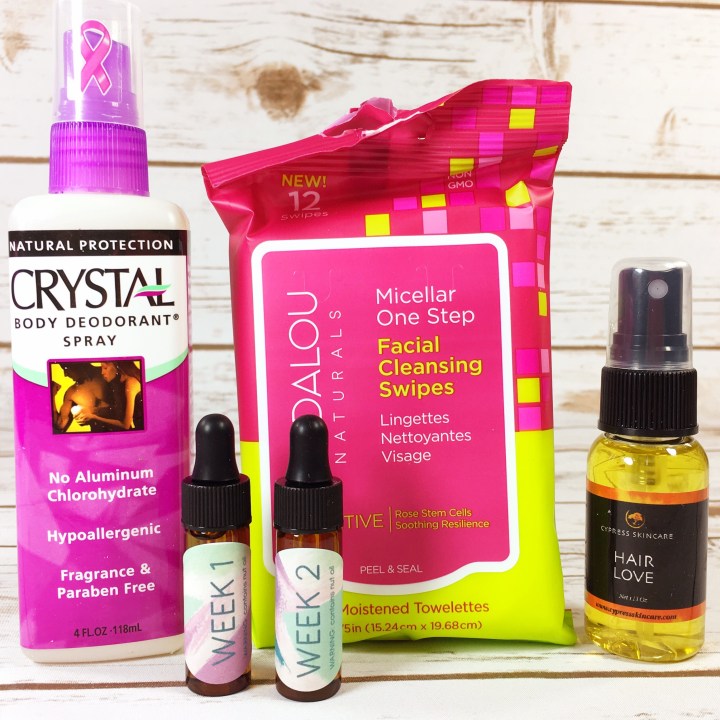 I love it when my pretty pink Satva Box shows up each month! I appreciate the quality and natural aspects of each product and have discovered some lovely new brands through this subscription. This box fell a little flat for me this month, since the deodorant and wipes didn't work but at least I found an alternative use for the hair oil. I liked the face oil, but it is too soon to see if it will help long term, however, as far as face oils go, I thought it was perfect. My box had a value of $34.93, which is more than twice the price paid for the box!
What did you think of the June Satva Box? Let me know in the comments!