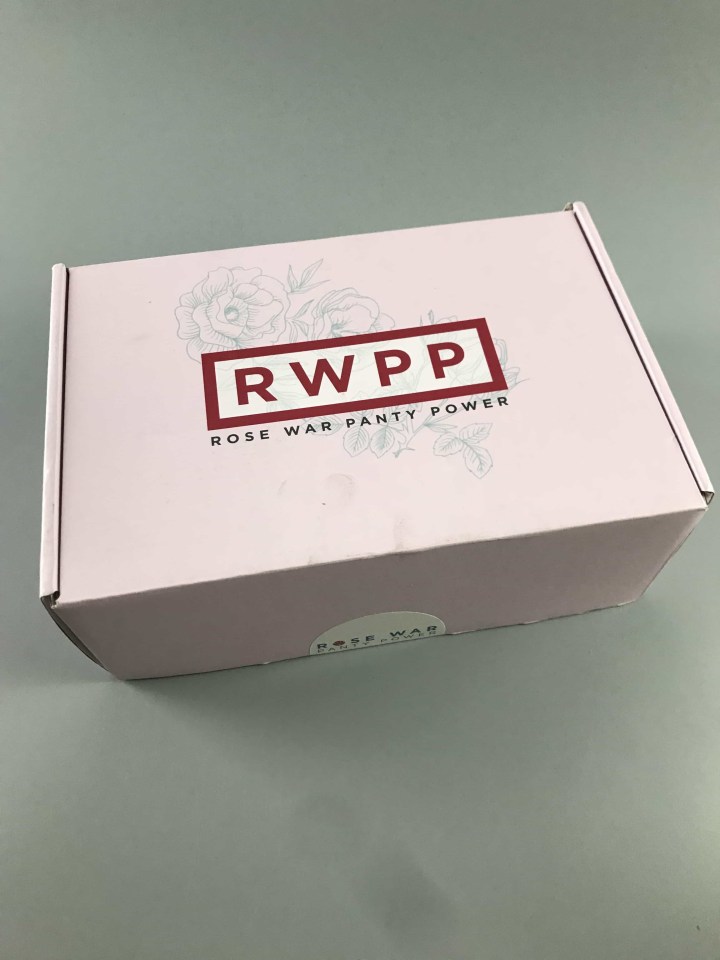 Rose War Panty Power is women's subscription box for that time of the month! Each box contains 12 organic pads-tampons-liners, 2 undies, 3-6 lifestyle samples & gifts, and unique sweets for $24 a month plus free shipping. This months box is so cute with the printed roses.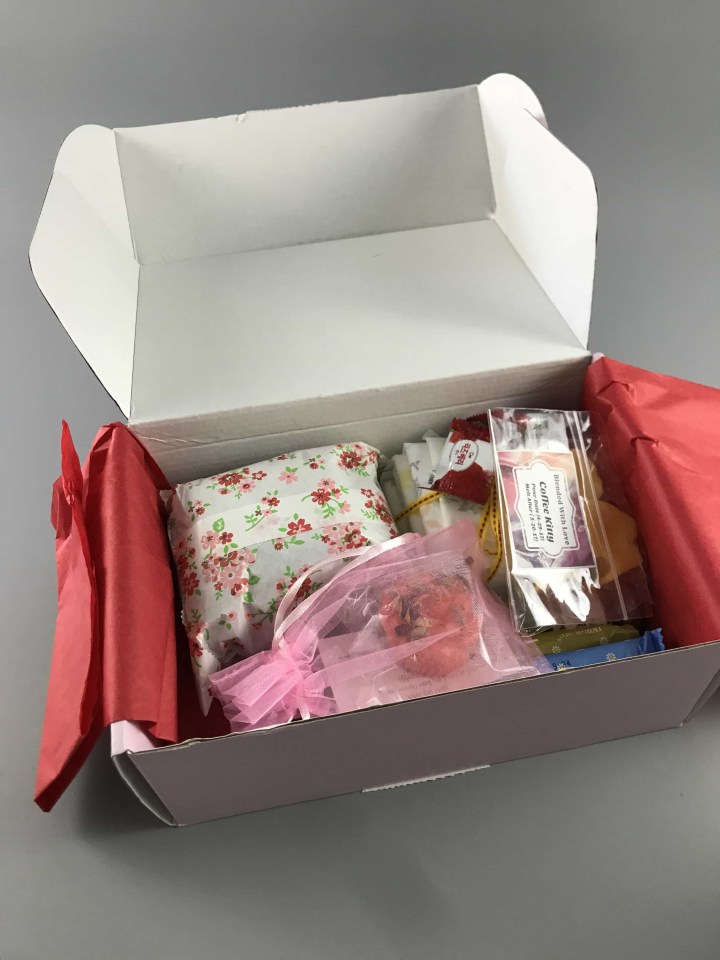 Packaged nice and neatly, keeping everything in its proper place.
DEAL: Save 50% on your first box! Use coupon code RWPP50.
Organic Pads, Liners And Pads With Wings. I am loving the lack of plastic and super soft pads. From what I read, these should also be biodegradable. I really wish I knew what brand they are so that I can continue to use them.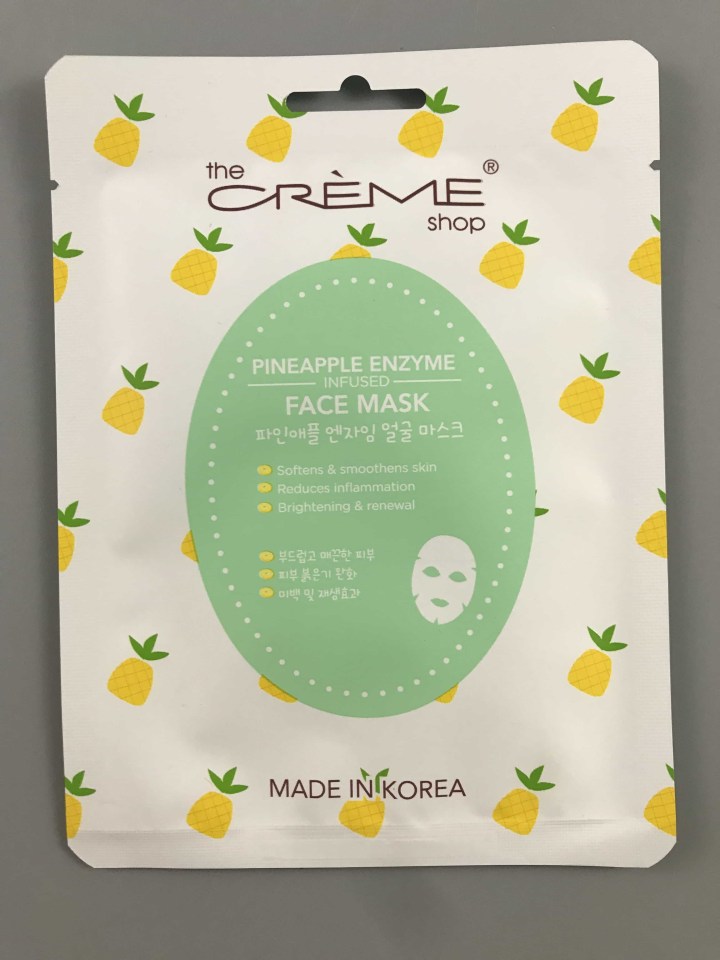 The Creme Shop Pineapple Enzyme Face Mask. My face was left softer and smoother, and the mask wasn't overly slimy… it was a win for me!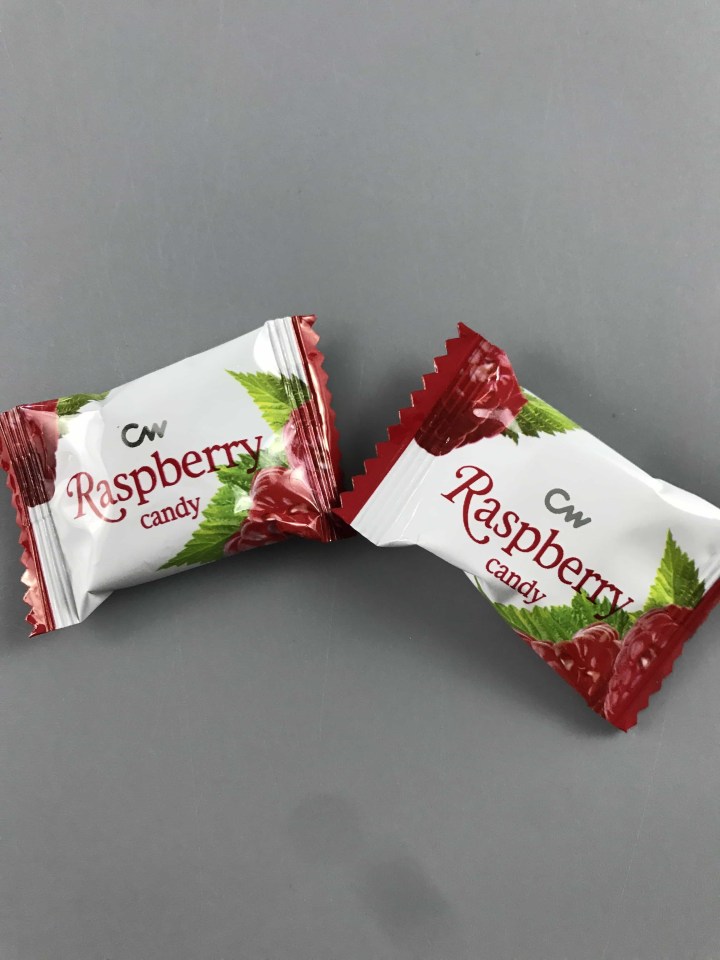 Raspberry Candy. It's fizzy like soda with a hint of raspberry. So much better than those dollar store strawberry candies. These are going to be my new favorite hard candies, because my sweet tooth runs strong.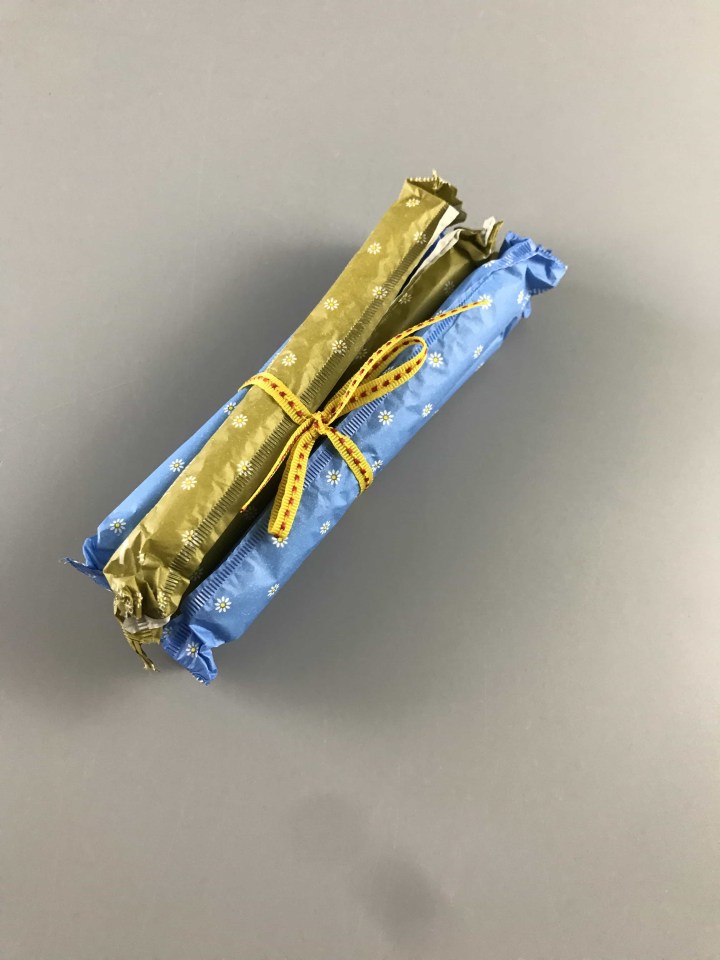 Organic Tampons. I love these tampons, I know cardboard makes more noise in the bathroom but I feel better knowing that my products are biodegradable and made with all organic materials. I want to treat the world as well as I treat my body.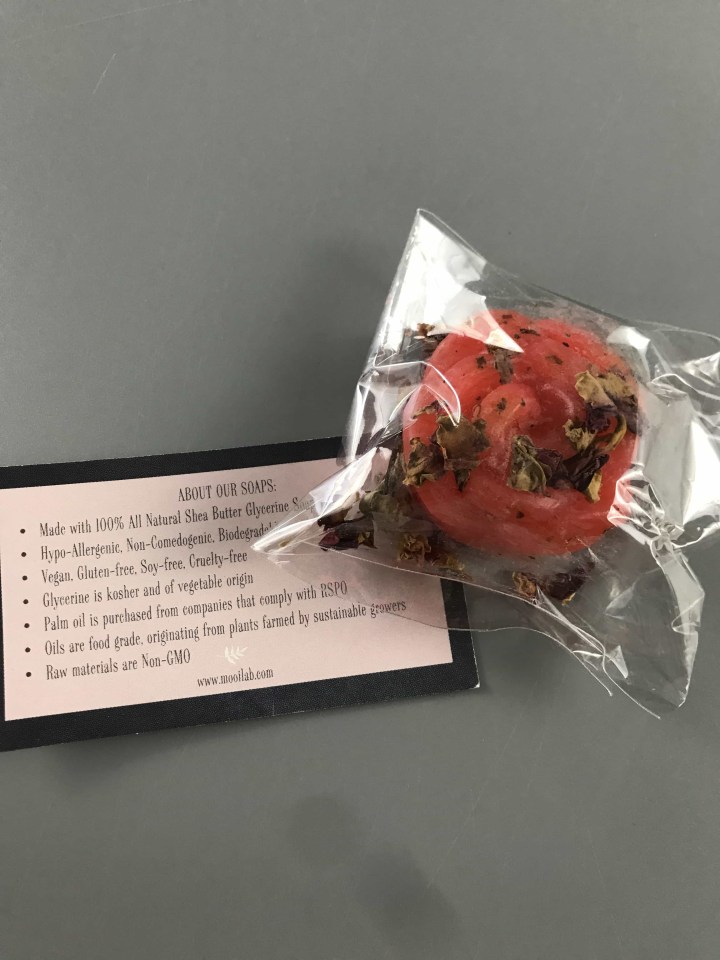 Rose Shaped Soap by Mooilab.com. This beautiful soap made from raw materials is beautiful and I love the addition of rose petals in the bag. I'm so in love with this soap I don't want to remove it form the package but I'm dying to test out the hypo-allergenic part on my overly sensitive skin.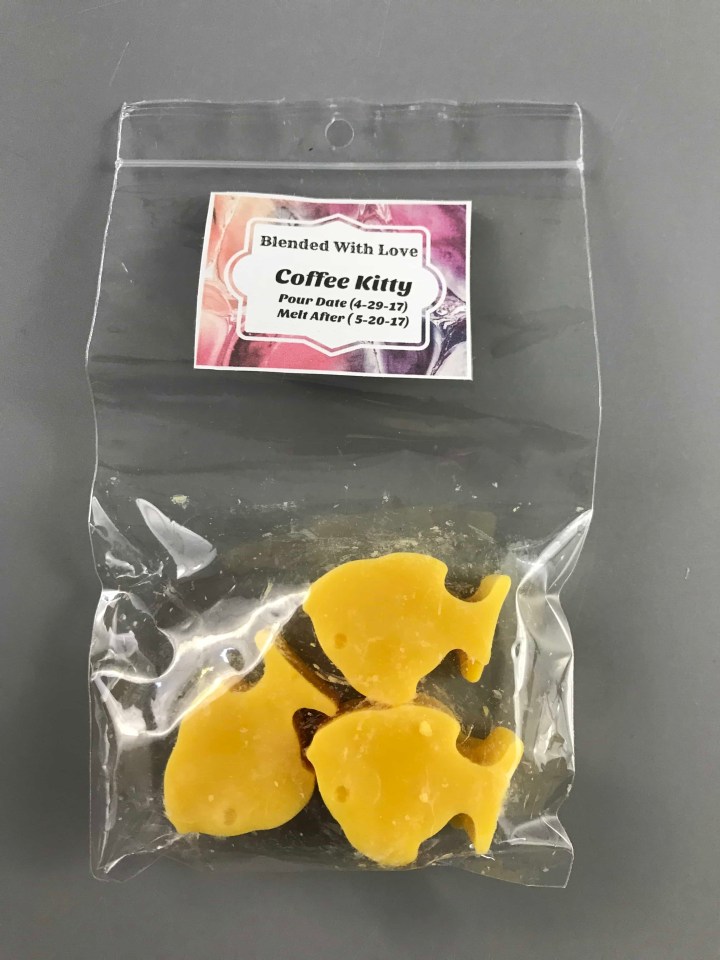 Scented Wax Melts by Coffee Kitty. I think the pour date and melt date are great touches but the fish mold is rocking my world. I'm looking forward to warming my home with them but think I might leave them for a few days in the dish so everyone can admire the cuteness.
Panties! I love these super soft panties with lace detail. The lace says cute and sexy for him and for me it says functional, what is not to like about panties that play both parts so well.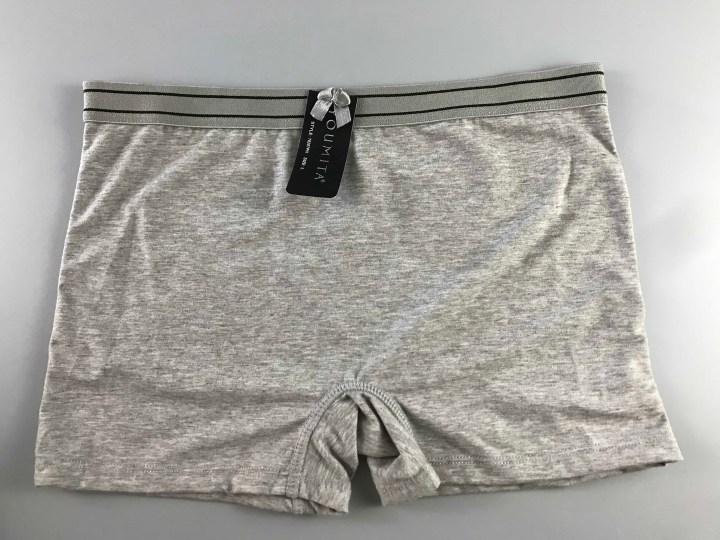 More Panties! I don't have to steal this boxers any more with these boy shorts. They cover enough to wear around the house with a t-shirt for that playful sexy look. They are amazing under a dress because they are long enough that I don't have to wear bike shorts or spanks.
Mr. B's Necessities Roll on Headache Relief. Natural remedies are amazing and I'm so excited to get a headache so I can use this aromatherapy roll on. I recently got on the essential oils bandwagon and I have been blown away with non-pharmaceutical results.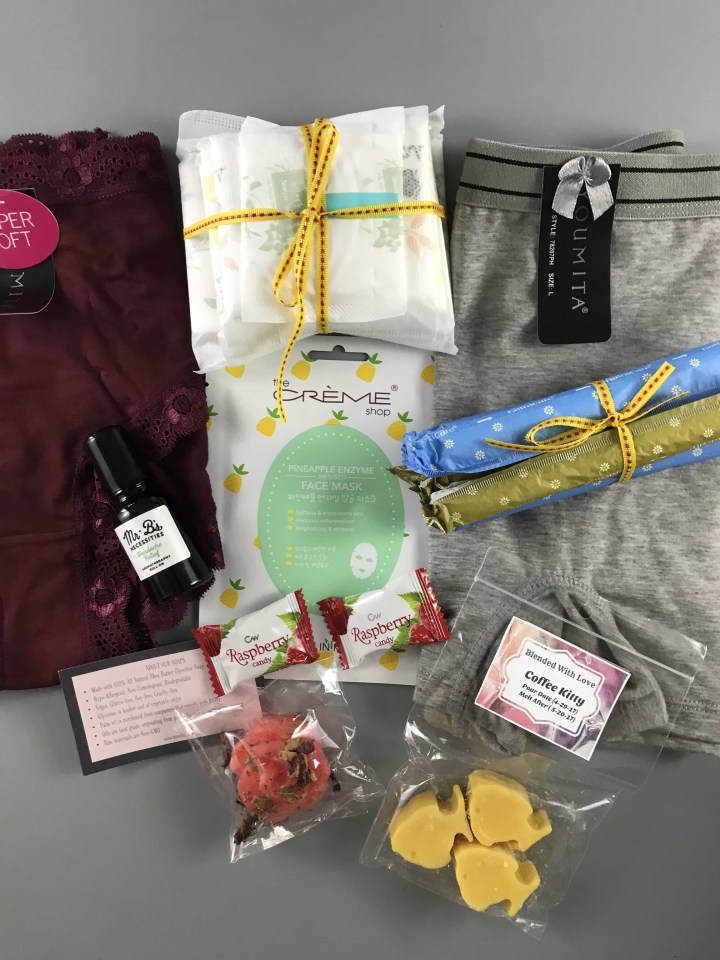 Rose War Panty Power is great and truly is a box full of joy. I love that almost every monthly need is met… pampering items, supplies, and new panties. I was a little disappointed that there was no amazing tasting not so good for me snacks. I love that this box doesn't focus on the junk food craving but gives me other items to preoccupy my mind. I'm enjoying using eco-friendly items and getting introduced to new companies as well as new products. I hope that next month brings less items that could melt in the Arizona summer and more panties that are totally my style… bring on July!