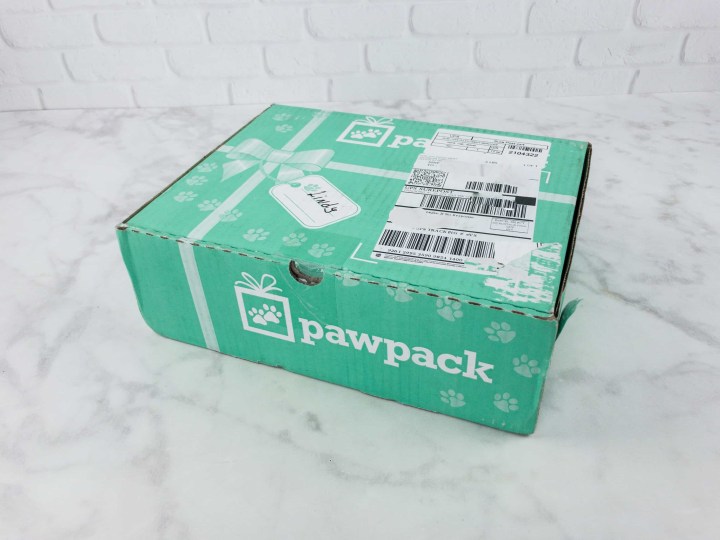 PawPack is a subscription box for your dog. Each month, you'll receive 5 or more hand selected items that your fur babies are sure to love. PawPack strives to feature hypoallergenic products and aims to ensure that items are all-natural and grain-free. Additionally, 10% of PawPack's proceeds go towards supporting rescue causes. Choose between 3 sizes to determine the right fit for your dog – small (0-20 lbs.), medium (20-50 lbs.), and large (50+ lbs.). Boxes are $39 per month (price drops with extended plans – $29 per month for an annual plan).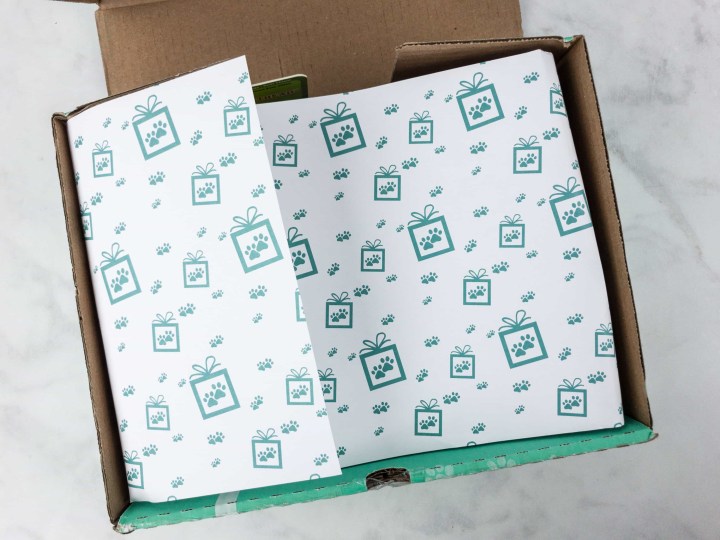 DEAL: Save 50% on your first box! Use coupon code HELLOSUB50.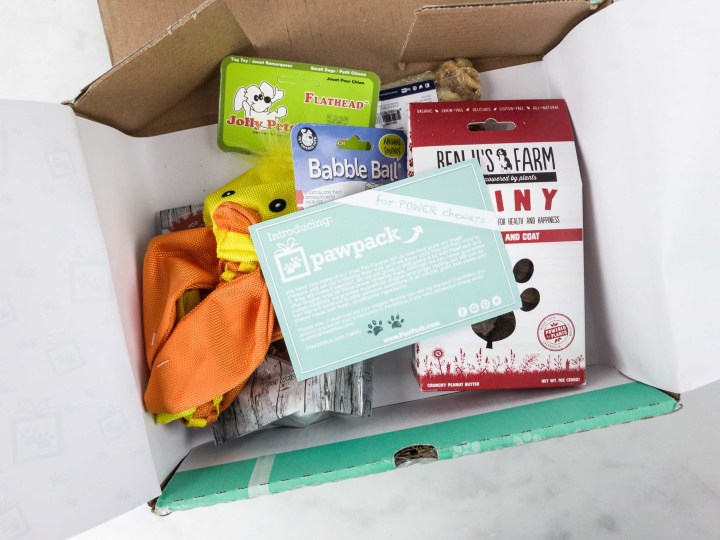 There were just so many goodies for Lindy to get into!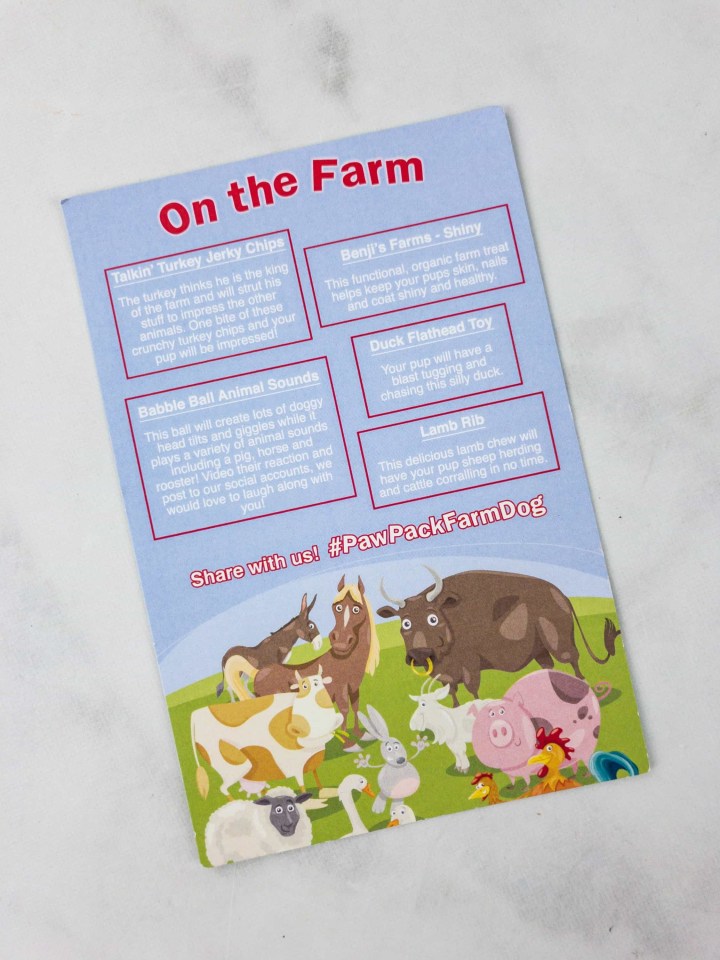 The theme this month is On The Farm. This information card gives you a list of all the items in the box.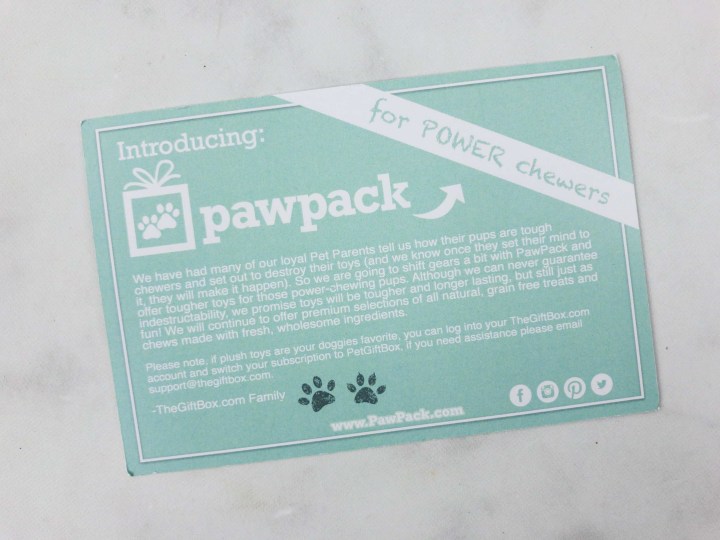 PawPack now have a subscription for POWER Chewers!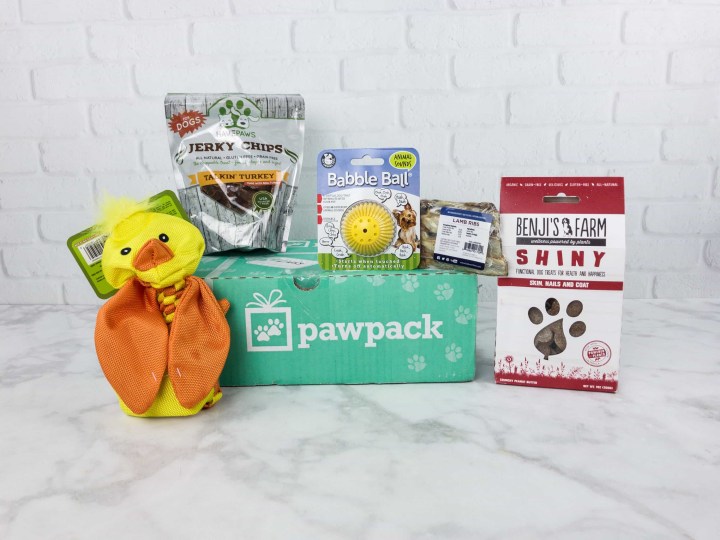 Everything in our box!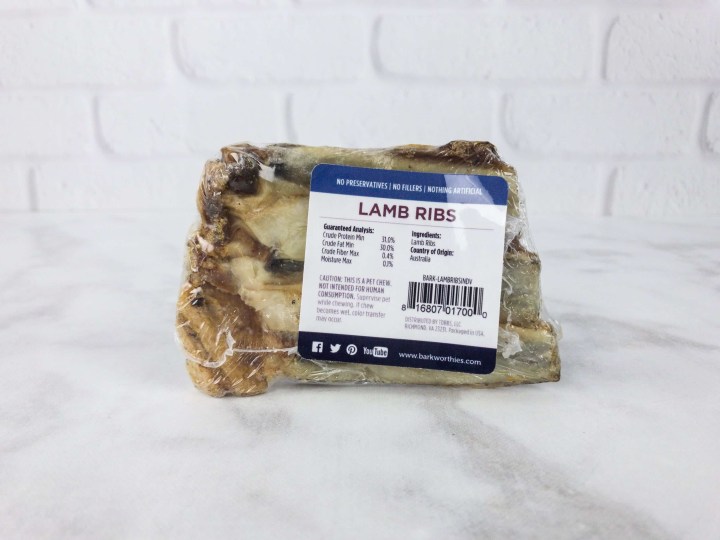 Barkworthies Lamb Rib ($6.44): A section of Australian lamb ribs, dried and perfect for snacking. Nothing artificial is added, making this an irresistible healthy treat.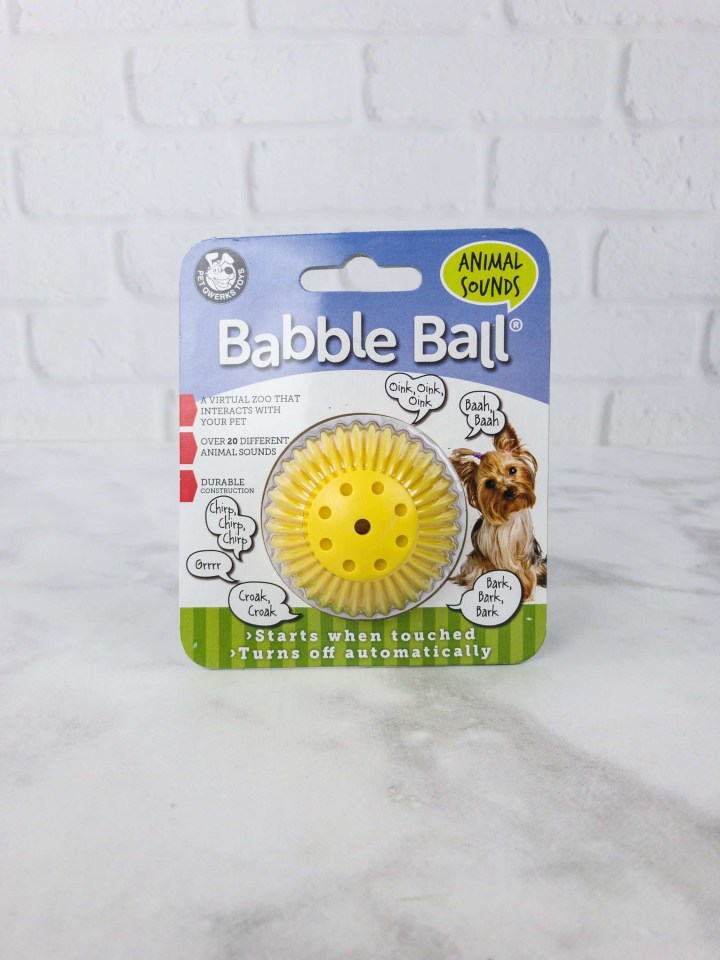 Pet Qwerks Toys Babble Ball Animal Sounds ($9.99): This plastic ball is about the size of a squash ball. When triggered by the slightest movement (walking near it can cause sufficient vibration to activate it), it sounds a different animal noise every few seconds for several seconds. Our dogs found it very interesting.
There were a few things we didn't like about this ball. Once you activate it by removing the tab, you can't turn it off. If it gets annoying, you can take it away from your dog, but it will go off and scare the heck out of you if you create any vibration nearby (open the drawer its in, set something down near it on the counter, etc.). Also, it is very heavy and dense – we let our dogs play with it on the floor, but we didn't want to play toss at all, lest it bonk them on the head.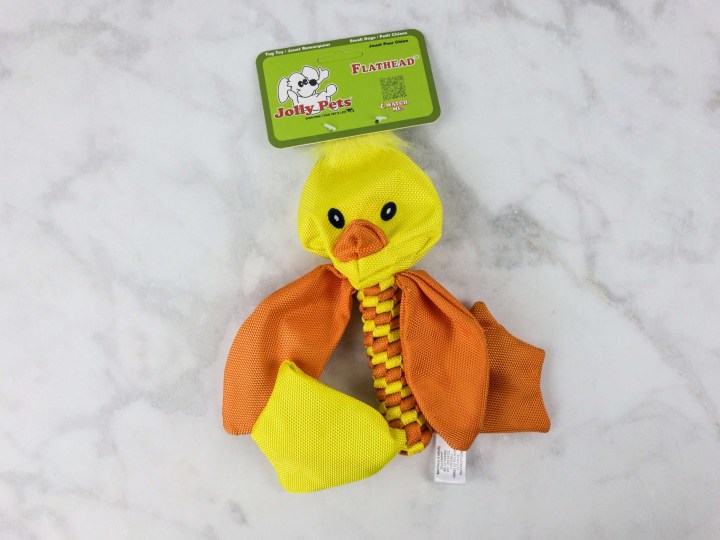 Jolly Pets Duck Flathead Toy ($6.99): This is a puppy favorite. The body of the duckling is a braided webbing rod. The head and limbs all have crinkle material in them, and the head has a tiny squeaker.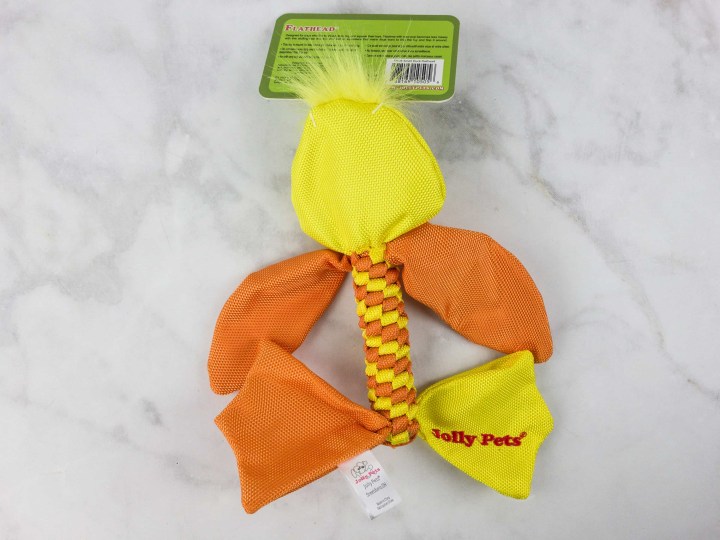 There is even a tiny tuft of hair on his head. This guy has something for every dog, and he is tough, too!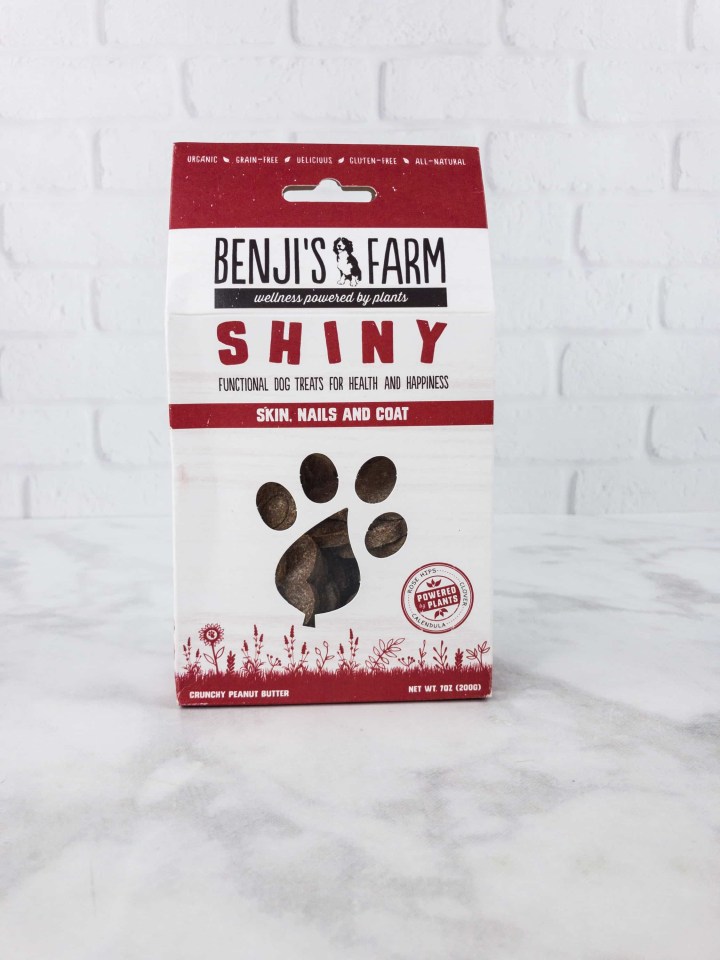 Benji's Farms "Shiny" Crunchy Peanut Butter Dog Treats ($12): "Functional" dog treats that help nourish your dog's coat while he snacks.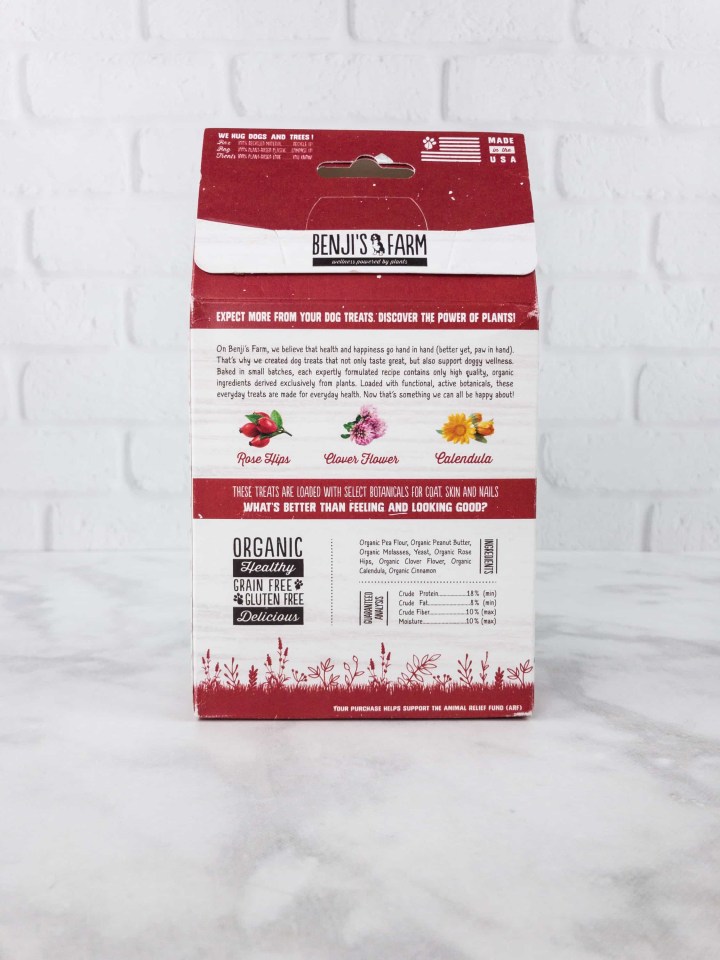 I expected to see lots of animal ingredients, since that is usually what helps most with coat and nails. Instead, Benji's uses a combination of botanicals to create an organic treat that's good for your dog.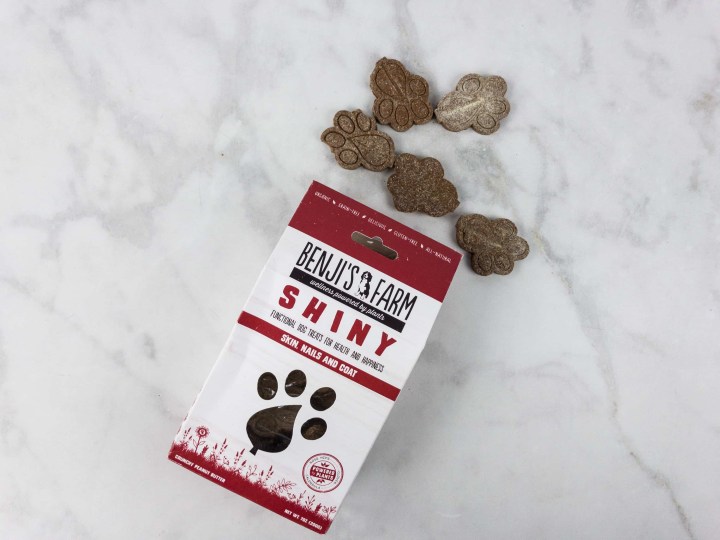 The treats are nice and crunchy, and they come in cute little paw shapes.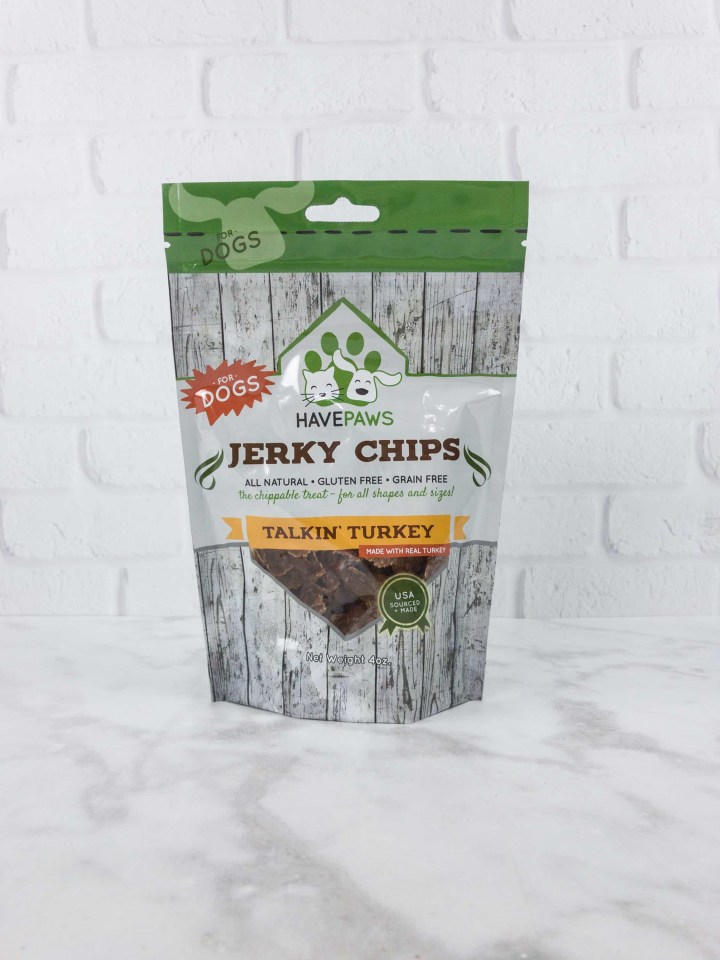 Have Paws Talkin' Turkey Jerky Chips ($9.49): Grain-free treats made from real turkey.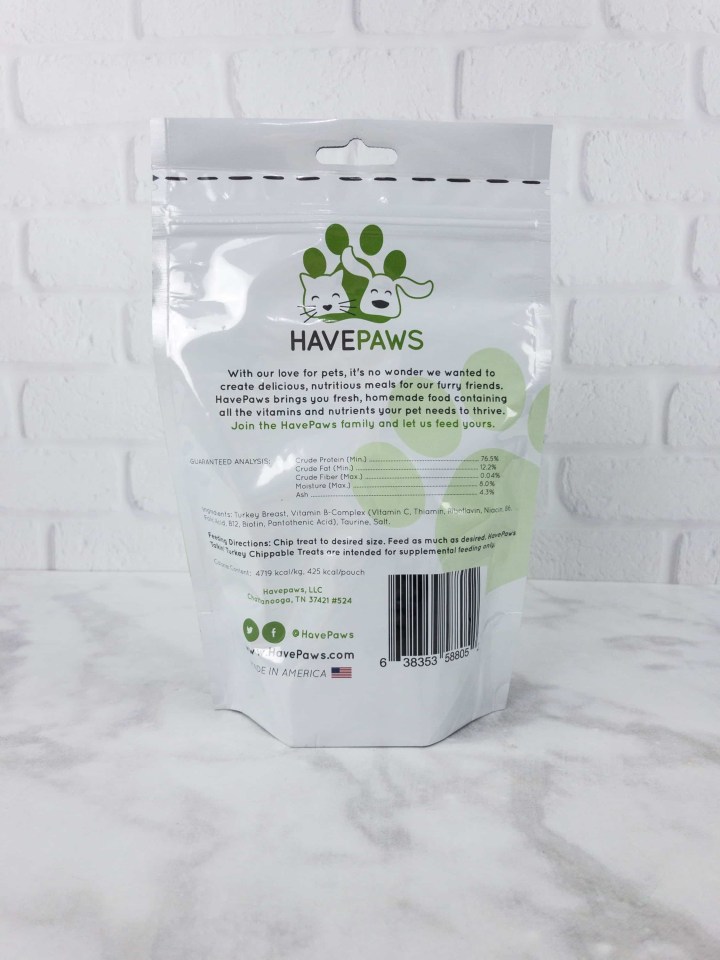 They are made from turkey, vitamin, and a little salt. That's it.
The slabs are dense and chewy, but they snap easily into smaller bits, making them great for training or treating any size dog.
Our box came in around $45. That makes it a decent value, at least coming in above the subscription price. Our dogs loved everything in the box, both the treats and toys, so we felt that everything in the box contributed value.