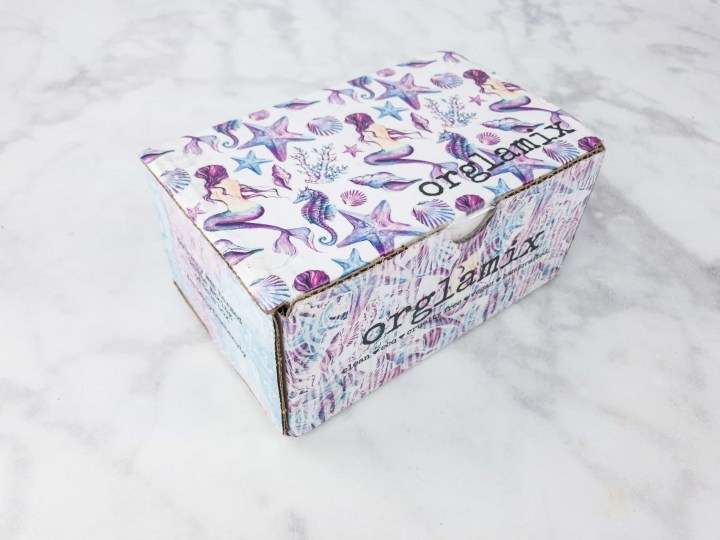 Orglamix is a monthly vegan beauty and makeup subscription box. Every month you'll get vegan natural beauty products with a cute monthly theme! Some months are more skin care and body care focused, others have a good dose of Orglamix mineral makeup.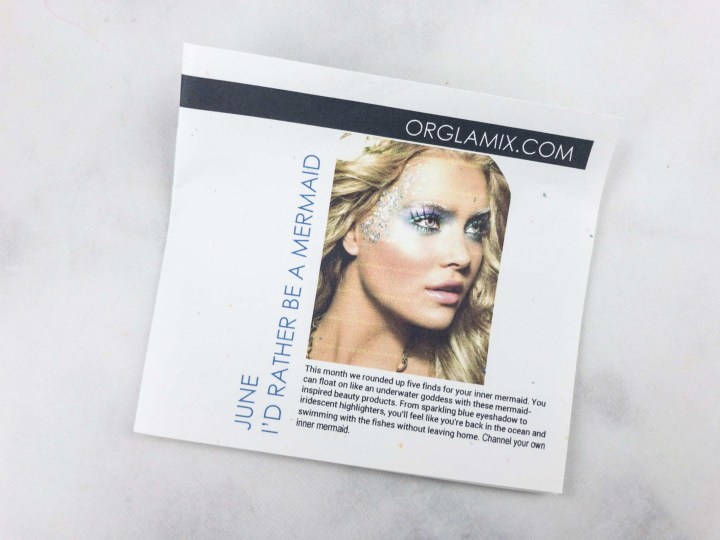 The June theme was "I'd Rather Be A Mermaid." I absolutely love that they custom design the boxes to match the themes and packaging! It's too cute!
DEAL: Save 30% on your first month with coupon code SA30.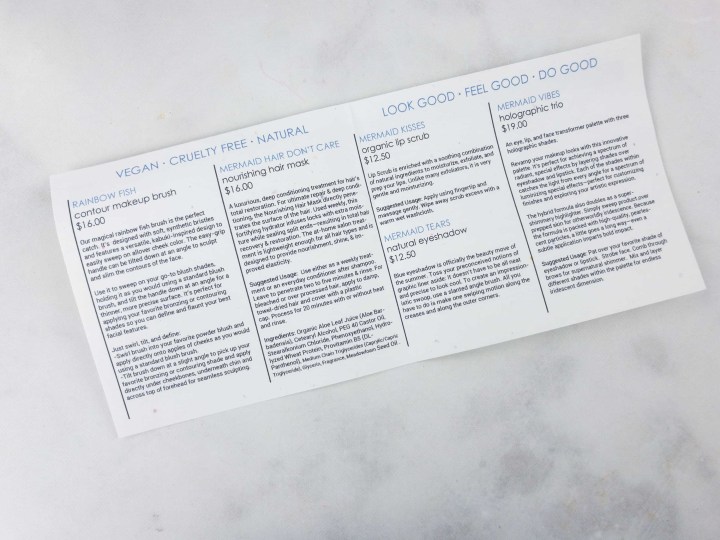 The information card has details on every item plus useful tips.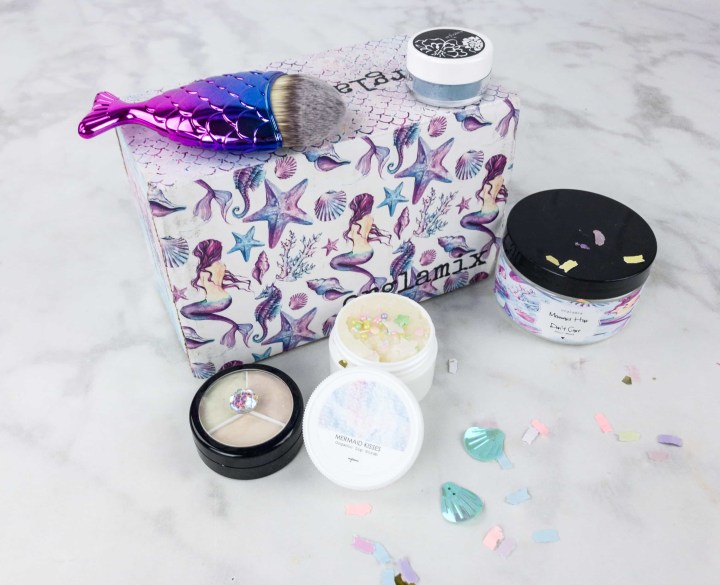 Everything in the June 2017 Box!
Rainbow Fish Contour Makeup Brush ($16) The perfect catch! This makeup brush is not just cute, but also great for bronzing and contouring!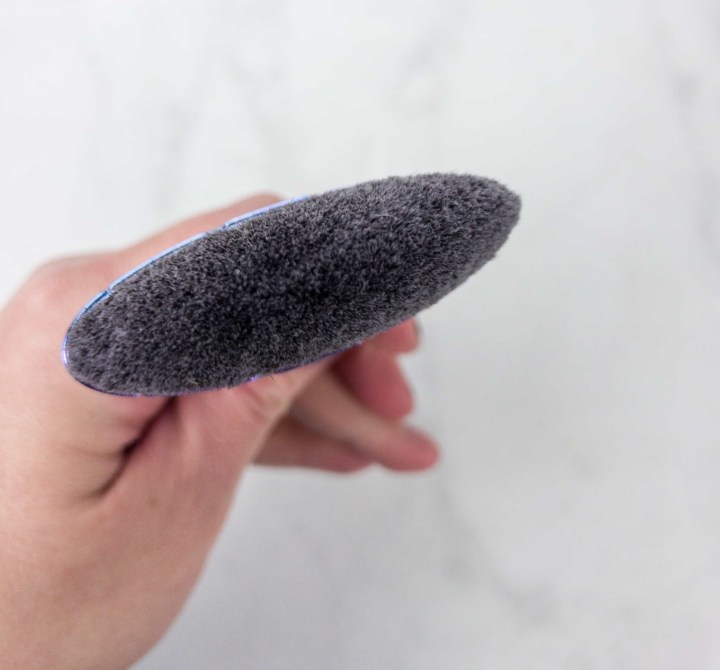 This makeup brush has synthetic yet soft bristles, as well as an easy-grip handle. According to the description card, you can hold it the way you hold a normal brush and tilt the handle down at an angle for a thinner and more precise application of your favorite blush.
Mermaid Kisses Organic Lip Scrub ($12.50) For lips as beautiful as a mermaid's! The description card didn't mention a list of ingredients, but it says this lip scrub is organic. The formula is gentle and leaves the lips soft and moisturized. I love the blingy sprinkle of beads in it. It's just too cute.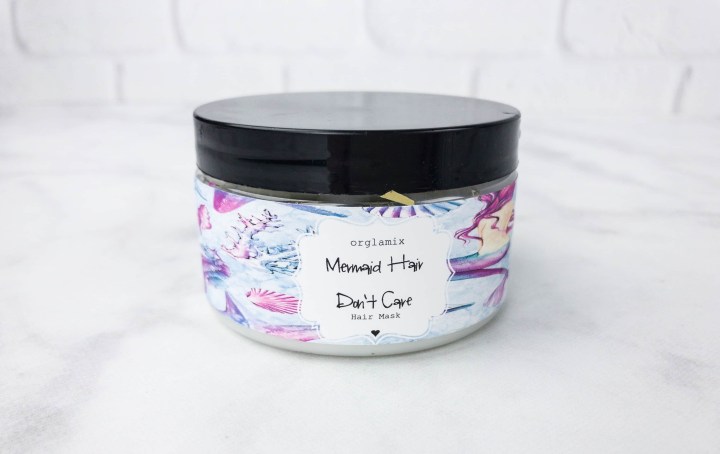 Mermaid Hair Don't Care Nourishing Hair Mask ($16) Love the name of this hair mask! Who doesn't want long and beautiful mermaid hair?
Ingredients include organic aloe leaf juice, castor oil, meadowfoam seed oil, and pro-vitamin B5. It promises to repair and nourish the hair, as well as to seal split ends.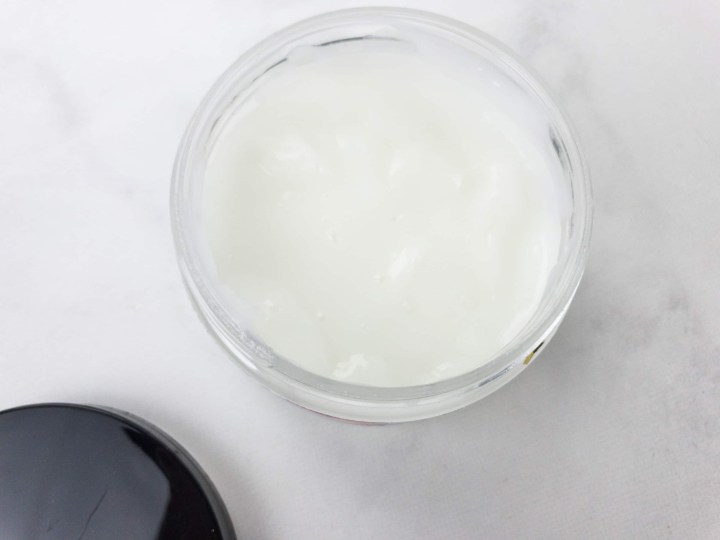 I like the lightweight formula. It's like having an at-home salon treatment. Orglamix suggests to use it either as a weekly hair treatment or an everyday conditioner after shampoo.
Mermaid Vibes Holographic Trio ($19) Three holographic shades for the eyes, the lips and the face! This is ideal for achieving luminizing effects and layering shades over eye shadow and lipstick. The formula is packed with pearlescent particles, so a little goes a long way.
Mermaid Tears Natural Eyeshadow ($12.50) A blue eyeshadow is perfect for summer and for any mermaid wanna-be! Orglamix suggests to use a slanted angle brush when applying this eyeshadow for an impressionistic swoop.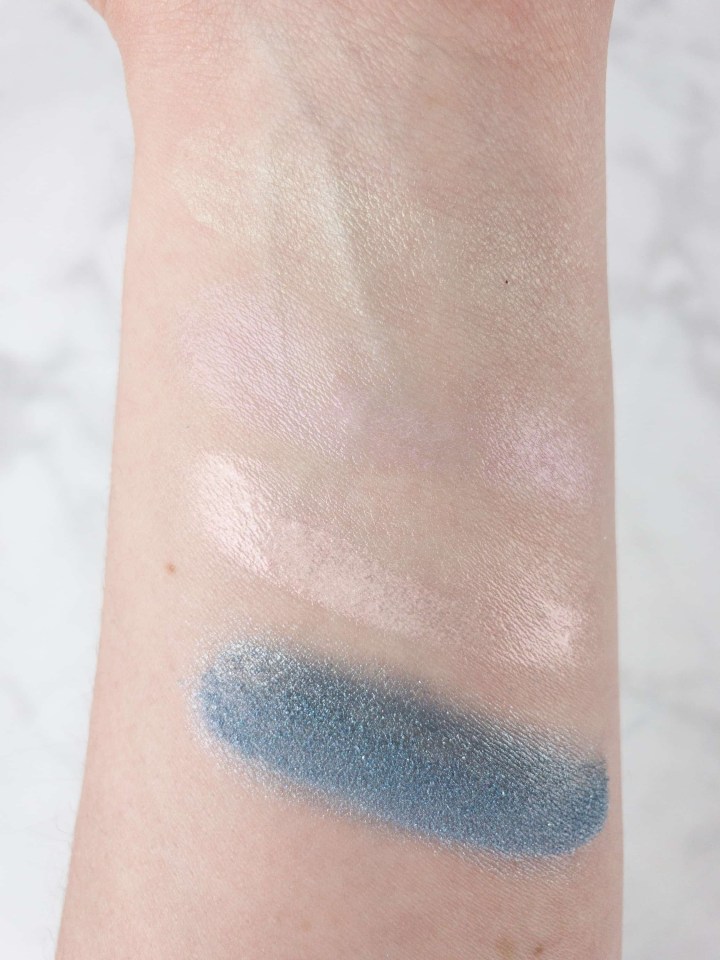 Swatches of the holographic trio and the mermaid eyeshadow.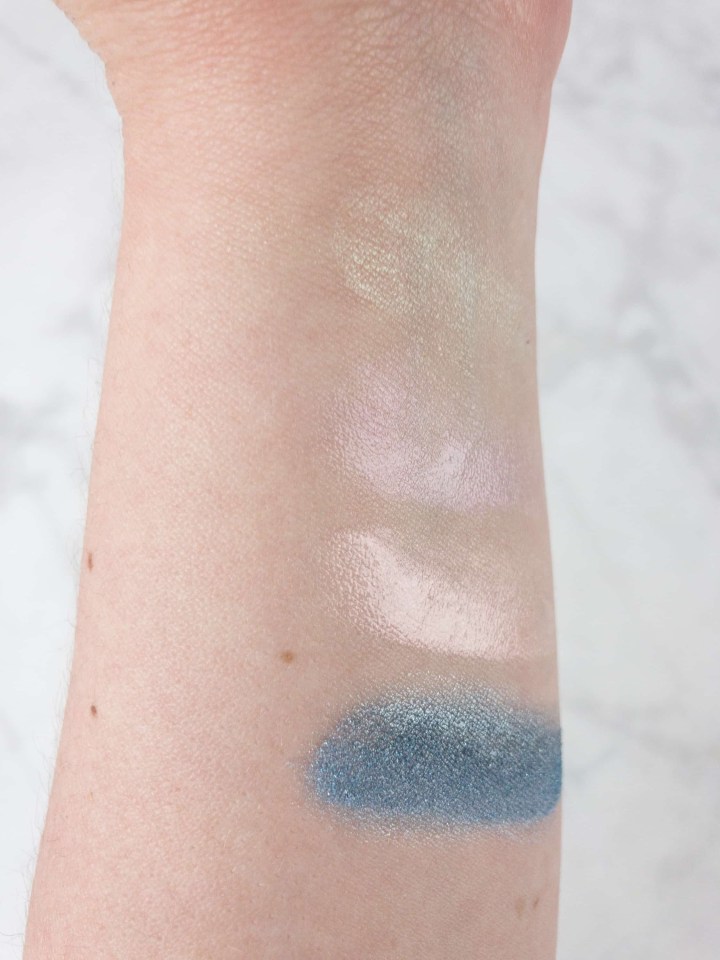 Tilting my arm so you can see the color shift!
This month's theme was awesome – anything mermaid-related is a sure win! Also, the value was about $76 and there's a lot of items in the box. Orglamix monthly themes are never boring, so you can always look forward to something new and fresh every month. I thought this month was particularly inventive with that holo trio!
What do you think of Orglamix this month?