Ninja Book Box was established in summer 2016, and launched in November 2016 following a successful Kickstarter campaign, to celebrate independent publishers. Each quarterly box delivers one independently published book along with other themed goodies to create a fully immersive reading experience. The box features titles across a variety of genres, so it's great for adventurous readers and those looking to discover something new.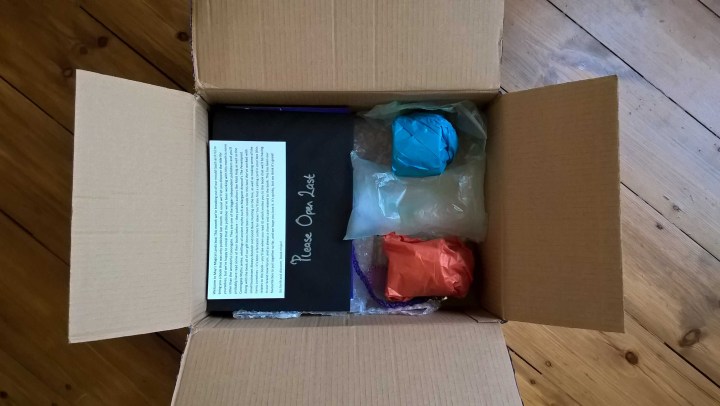 Most items in the box come wrapped in bright coloured tissue paper. The unwrapping adds a bit of fun to the process of discovering the contents.
DEAL:  Get 10% off anything in our shop, including annual and mini box subscriptions, one off boxes, books and gift items. Excludes quarterly recurring subscriptions. Use coupon code HELLO10.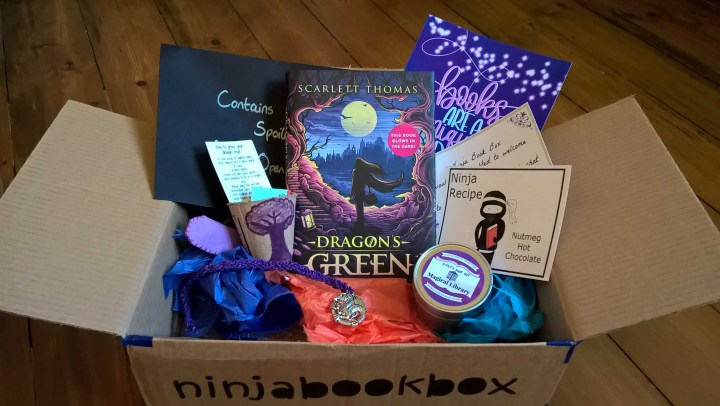 May's box has a Magical Lands theme. Here is everything found in the box!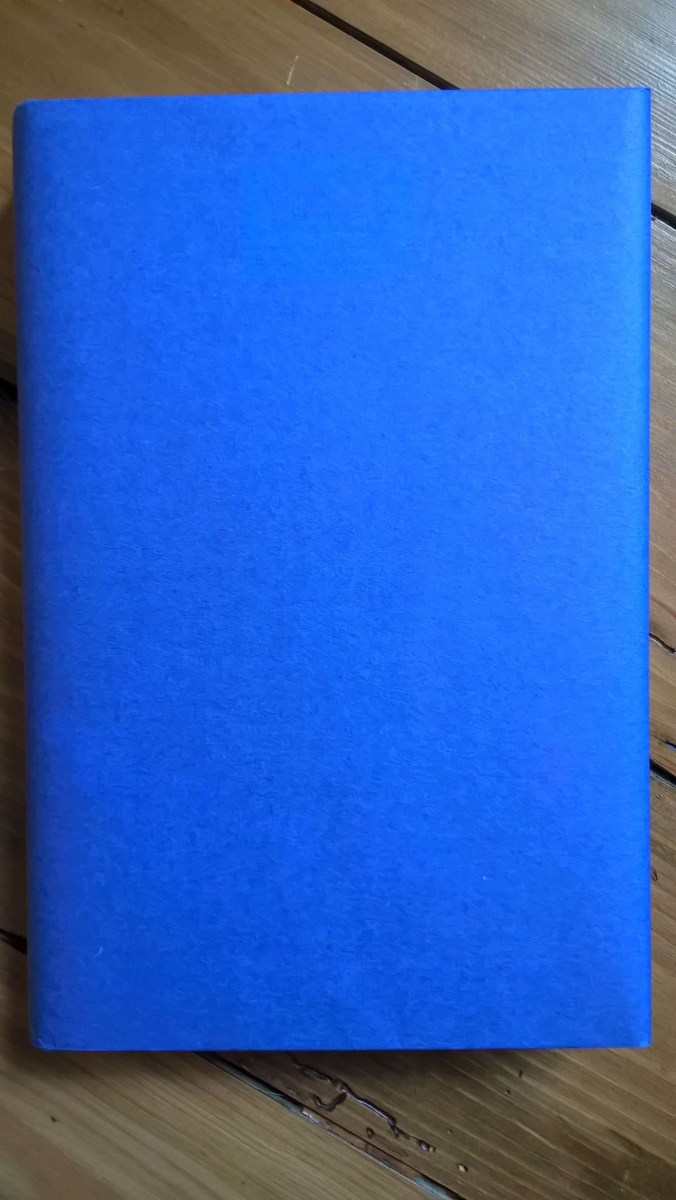 The featured book, which came expertly wrapped in purple tissue paper, is the children's fantasy novel 'Dragon's Green' by Scarlett Thomas, published by Edinburgh-based Canongate Books.  It's the first in the new Worldquake series.
The Neverending Story meets Jonathan Stroud's Bartimaeus trilogy in this first magical adventure in a new series from acclaimed novelist Scarlett Thomas.

Effie Truelove believes in magic, as does her grandfather Griffin (although he refuses to do any magic, let alone teach Effie how to use it). After a mysterious incident leaves Griffin close to death, Effie is given an unusual silver ring and told she must look after her grandfather's library of rare and powerful books. But then the books fall into the hands of shady scholar Leonard Levar, and Effie is propelled into the most dangerous adventure of her life.

Now, Effie and her friends—nerdy Maximilian, rugby-mad Wolf, helpful Lexy, and eccentric Raven—must discover their true powers if they are to get the books back. And Effie alone will have to travel to the Otherworld, where she will uncover the true meaning of the strange old book called Dragon's Green…

Acclaimed novelist Scarlett Thomas invites you into the wondrous realm of the Worldquake Sequence, where magic most decidedly exists, a growing evil lurks, and a group of children is destined to save the world.
This book selection also marks two 'firsts' for Ninja Book Box. It's the first time a children's book and a recently published book have been featured. I admit that I am not one to read much children's or YA fiction, nor do I read a lot of Fantasy, so I was not overly excited to find this selection in the box. I haven't exactly delved into this book yet, but I did crack it open to read the first dozen pages and I can totally see how children will get into the quirky characters and magical happenings.
Other than the book itself, the stand out item in the box is a mysterious black envelope scrawled with the alluring words 'Contains Spoilers'…

…inside is an interview with author Scarlett Thomas and The Ninja Review of the book.

 Also, a recommended reading list of books with a similar feel, and a bit more info about suppliers of the other goodies in the box.
Speaking of other goodies, the box includes several items in line with the aesthetic of 'Dragon's Green':
An appropriate quote printed on lightly textured paper, by Always Bookish.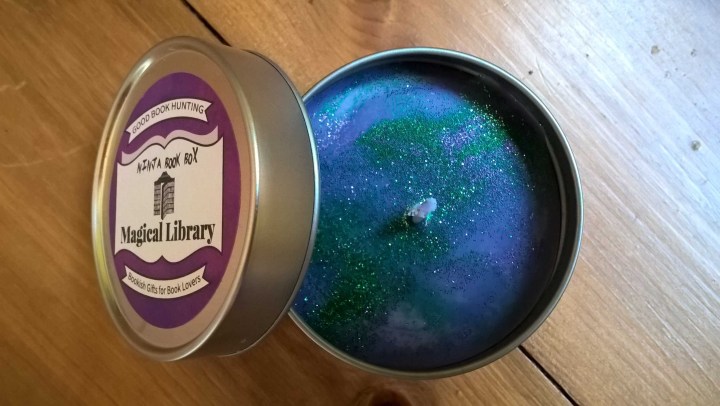 A Magical Library Candle By Good Book Hunting. This has a lovely scent and the sparkly green and purple colours are so pretty!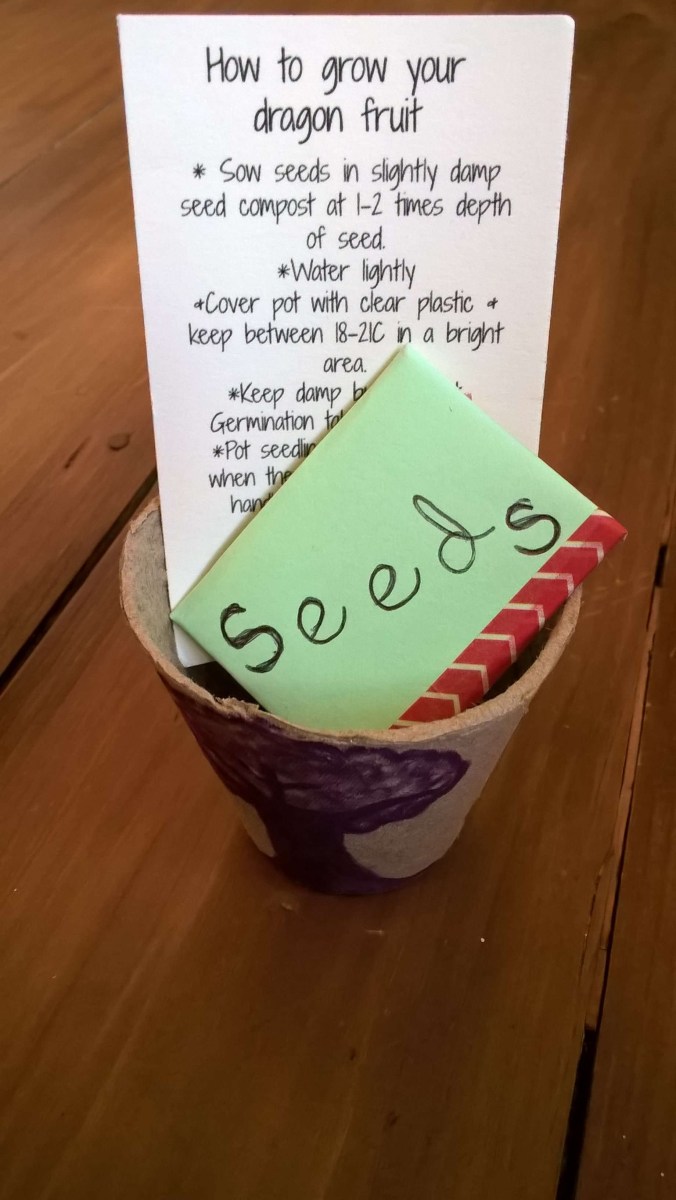 A cute little dragon fruit growing kit, including a packet of seeds, a starter pot and a card with instructions for sowing and growing.  I think these growing kits are such a great activity for kids.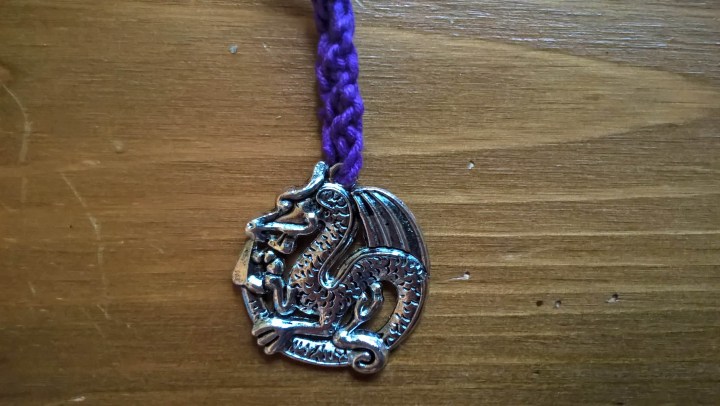 A dragon charm and bookmark. It doesn't get more thematically appropriate than this.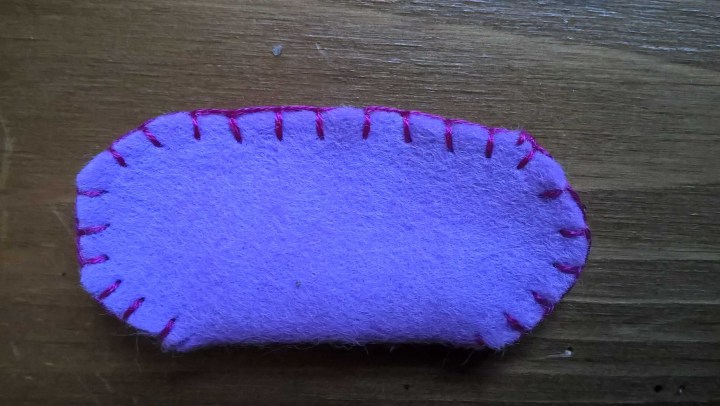 This thing. I assume this is the charm case listed on the aforementioned list of goodies in the box?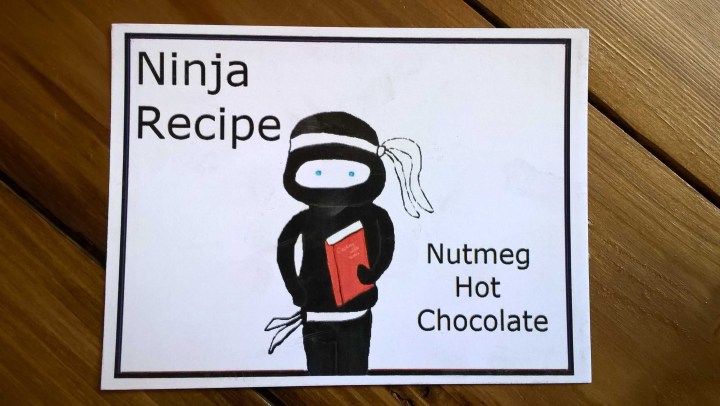 An adorable little Ninja Recipe card with instructions for making Nutmeg Hot Chocolate.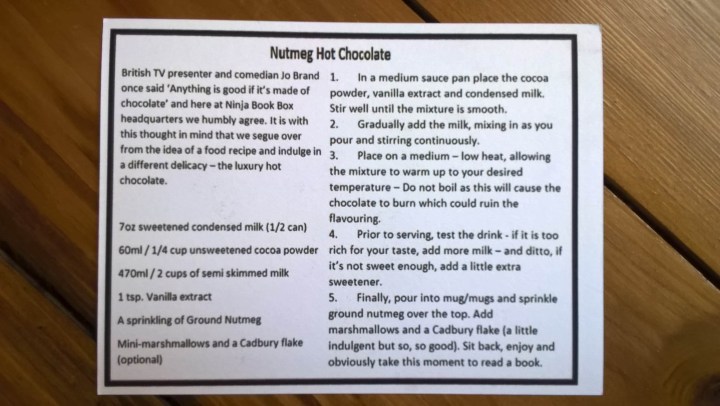 This sounds delicious and it uses sweetened condensed milk?! Yes, please!
And last but not least, how very nice, I've been invited to join other ninjas in chatting about the book.
Overall, I love the concept of the Ninja Book Box. What's not to like about discovering great books by independent publishers? The box is particularly well suited for readers who are looking to be introduced to lesser known titles or who enjoy exploring a variety of different genres.
Visit Ninja Book Box to subscribe or find out more!