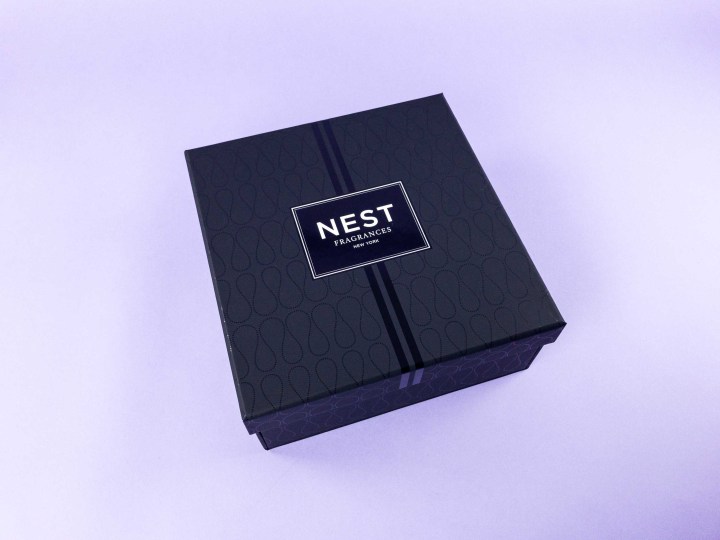 Next is a monthly candle subscription from NEST Fragrances. In every box you'll get a classic and a votive candle, curated based on a single seasonal theme or fragrance, plus a bonus surprise gift, all packaged in a beautifully giftable box!
This subscription is $56 per box, but you must subscribe for 3 or 6 months at a time. You can see the upcoming scents on their site, so it makes it a little easier to decide whether or not you'd like to sign up. However, your card will be charged monthly for this subscription, not all at once!
This box! If there's one thing I expect with a high-end subscription, it's that it should have great packaging, and this one definitely does.
The fragrance of the month for June is GRAPEFRUIT.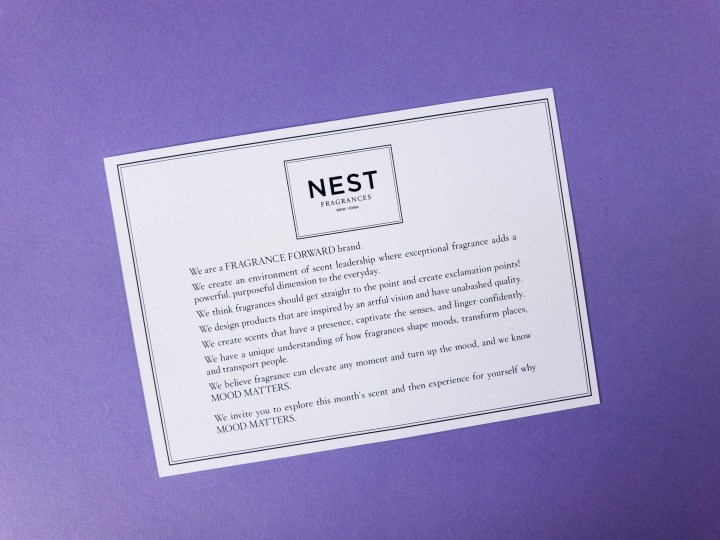 According to the card, the mood should be "Happy."
Everything in my June box!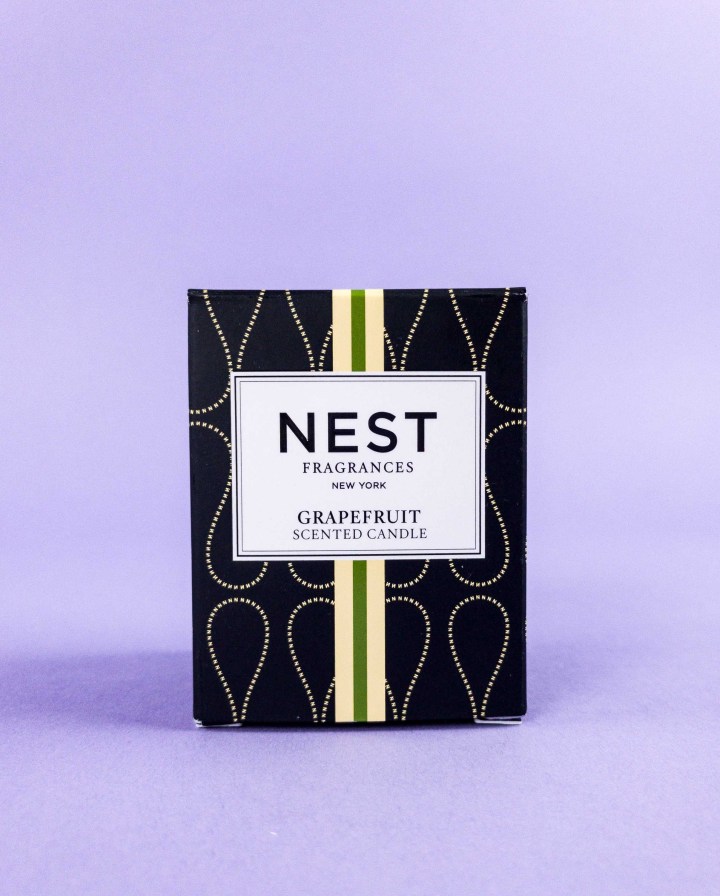 Grapefruit Votive Candle ($16 each) Unfortunately for yet another month the bonus item is another votive candle, in addition to the votive & classic candle that comprise the main part of the box.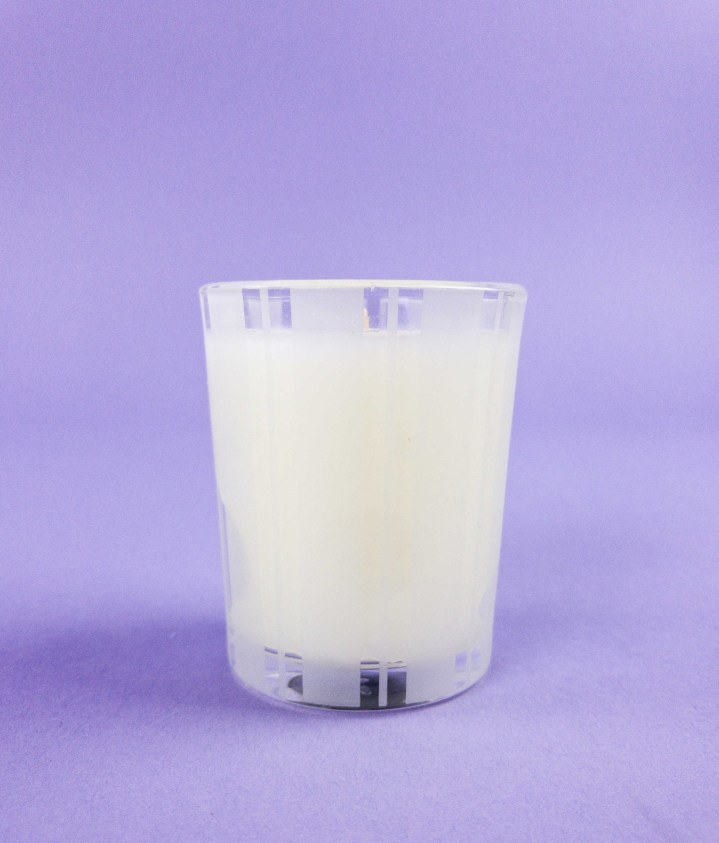 Fortunately, grapefruit is my favorite scent!
The Grapefruit scent is described as: Pink pomelo grapefruit and watery green nuances are blended with lily of the valley and coriander blossom.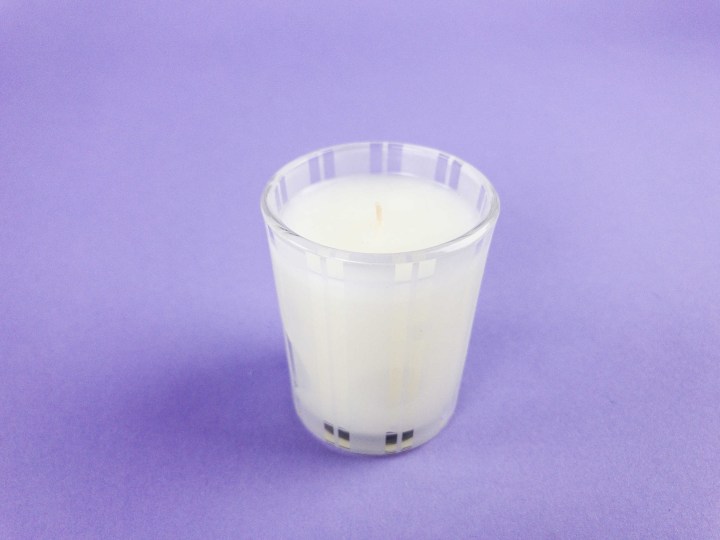 The votives go for about 20 hours. They will last longest if you burn for 2 hours or so and snuff them out.
Grapefruit Classic Candle ($40)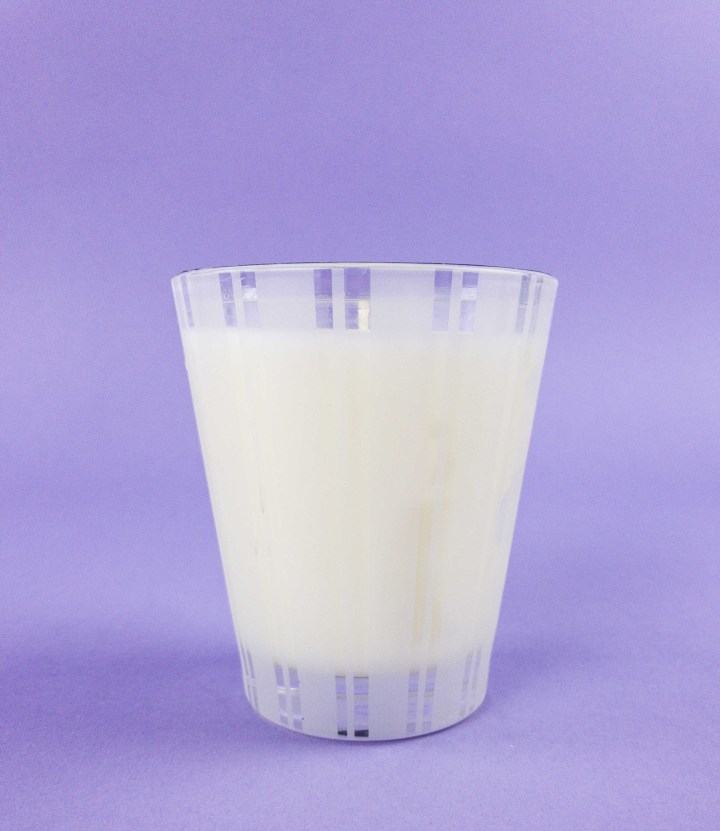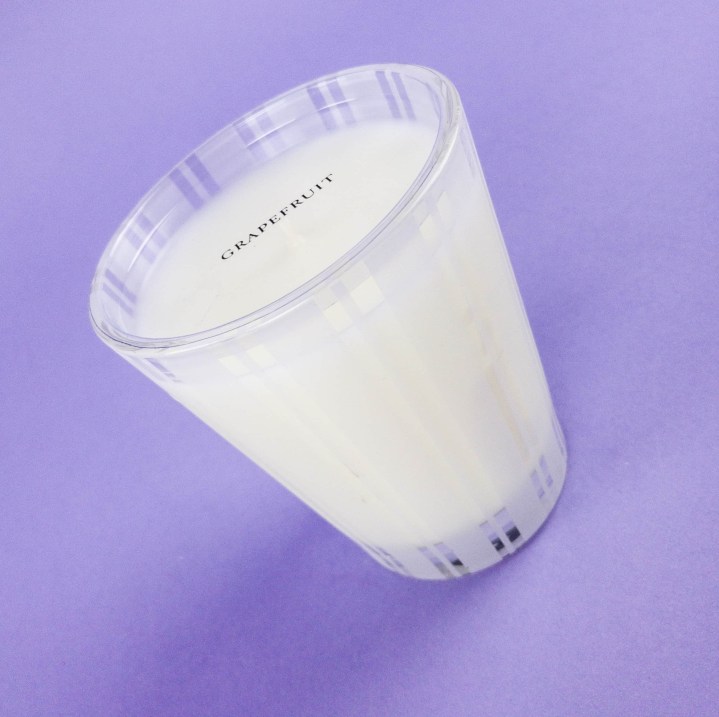 The large candle burns for 50-60 hours and has a little plastic top. It's soft so this is protective. The reason that the wax is so soft is because it's highly refined cosmetic-grade wax designed to optimize burn and fragrance diffusion. If you've ever had one of these candles you'll agree – they scent your room without ever lighting it up!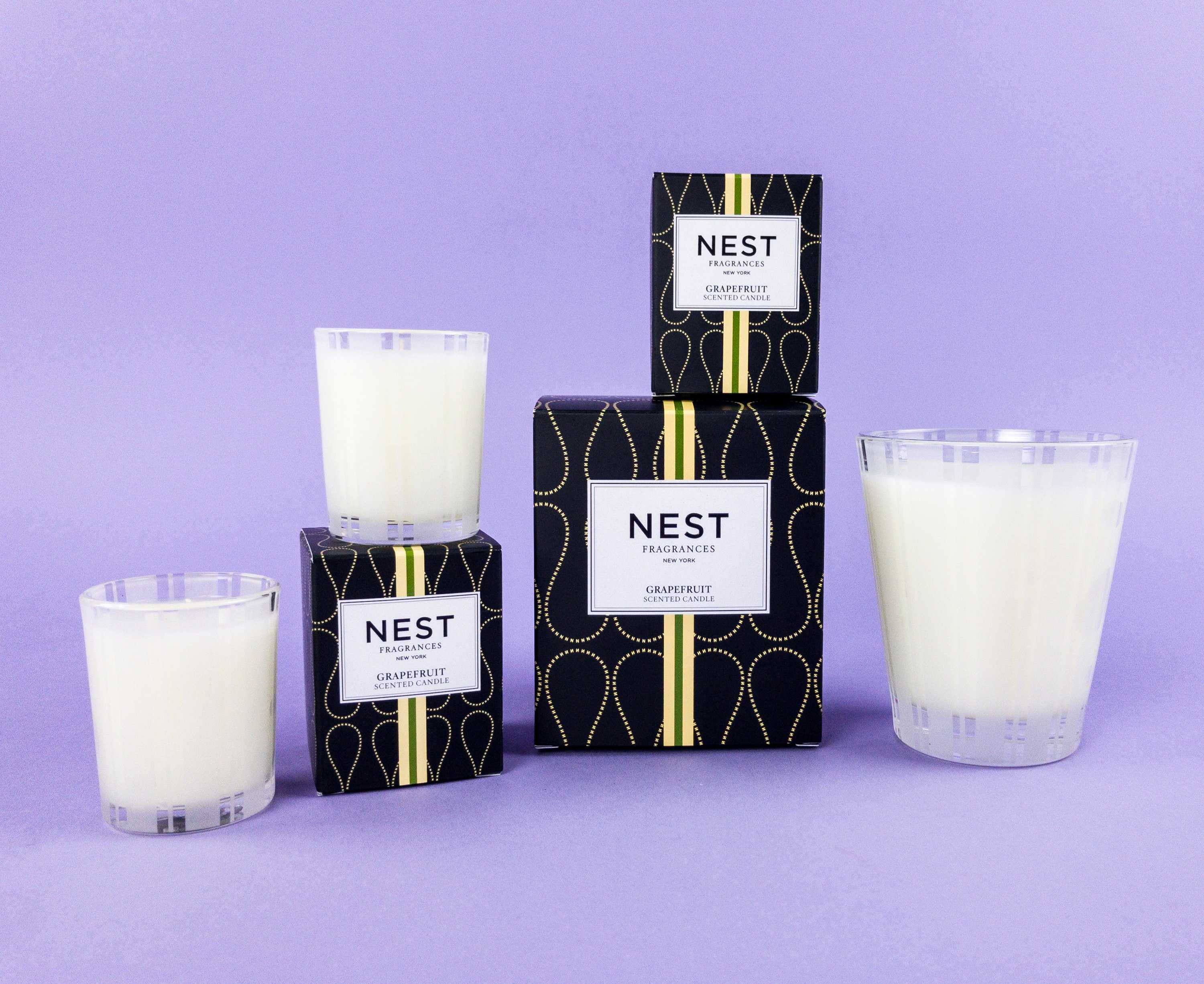 The candles come in retail packaging, so if you have designs on buying this box and potentially splitting it up or adding the votive to your gift closet you're good to go!
My husband and I both swooned over the scent this month! It's perfectly summery without a hint of beachiness (that's next month) and the pink pomelo really adds to the scent, which is nicely buffered by the coriander blossom and lily of the valley! I really wish that they'd be a little more creative than the votive, but I think to do is to expect the votive as the bonus gift and be pleasantly surprised when it's not!
Visit Next by NEST Fragrances to subscribe or find out more!