MomGiftBox is a new monthly subscription box curated especially for moms. For only $49.99 per per month, you'll get a box filled with luxurious items like skincare products, stylish accessories, fitness products, delicious treats, technology items, and all natural cosmetics.
MomGiftBox is curated by Jennie Garth!
DEAL: Get 20% off your first box! Use coupon code hellosub20.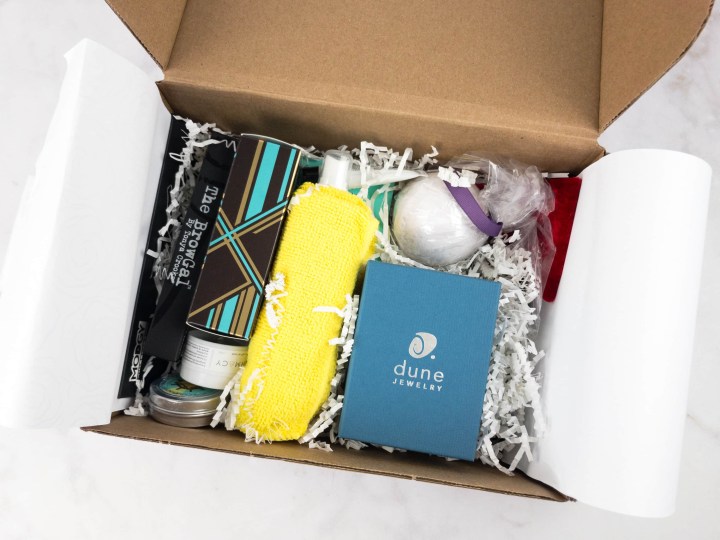 This box is filled with a lot of items!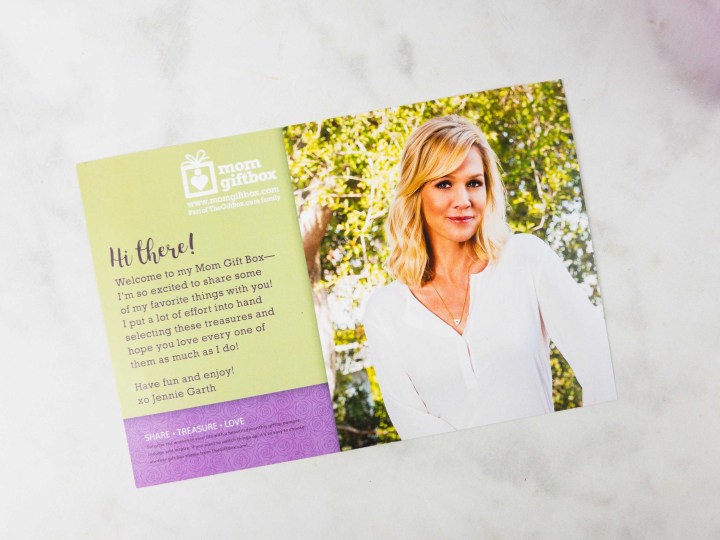 MomGiftBox is part of TheGiftBox family. If for some reason you don't recall, Jennie Garth is a famous actress from 90210!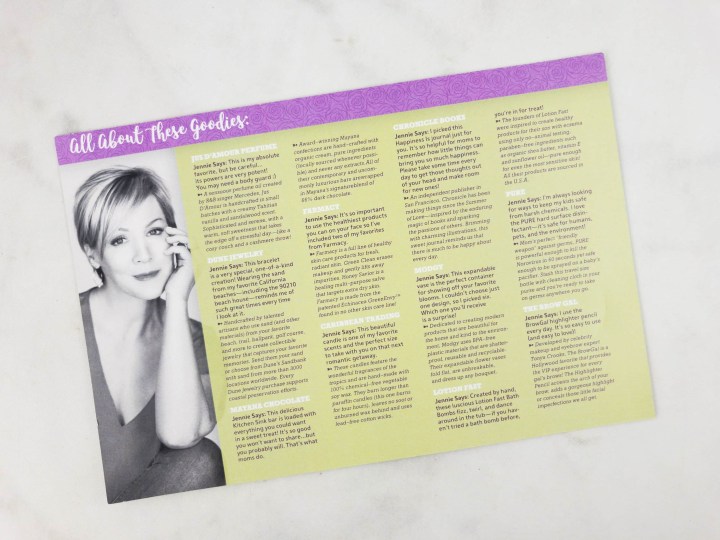 The information card gives you details this month's goodies.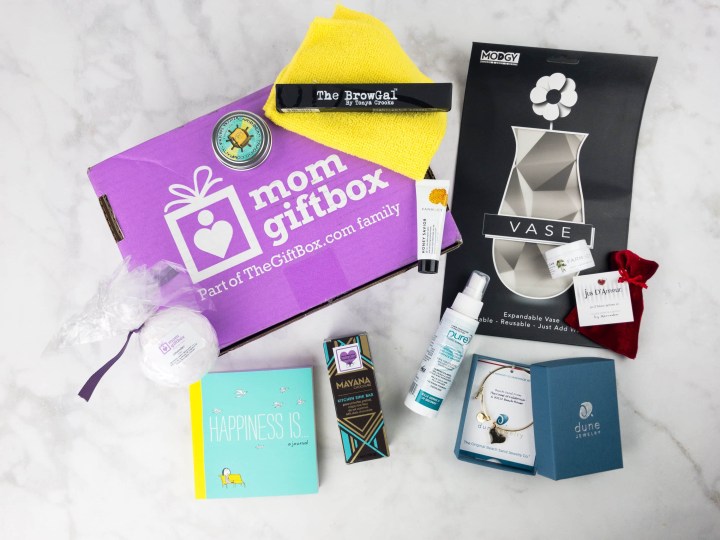 Everything in my May 2017 MomGiftBox!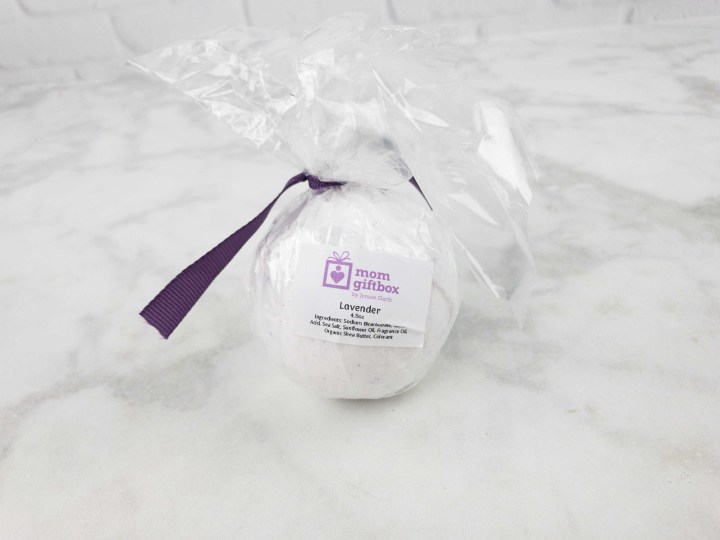 Lotion Fast Lavender-Scented Bath Bomb ($2.08) Lavender is such a calm relaxing scent and a bath bomb is always a fun fizzy treat! This one left skin soft and smooth and was super relaxing.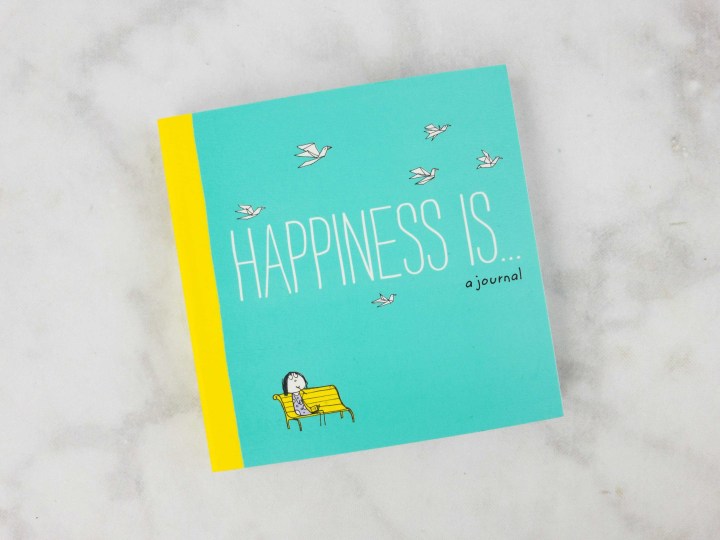 Chronicle Books "Happiness is…" Journal ($8.95) A sweet little journal that reminds us that there is happiness even in the simplest things.
Filled with cute doodles and a space where you can jot down your own happy thoughts!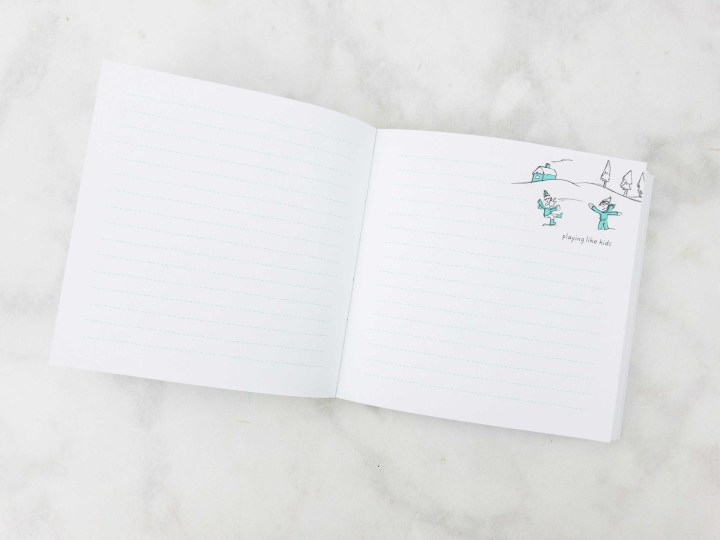 Happiness is… a new notebook!
Modgy Glacey Expandable Vase ($8.95) A decorative vase that doesn't collect dust, chip or break? Yes, please!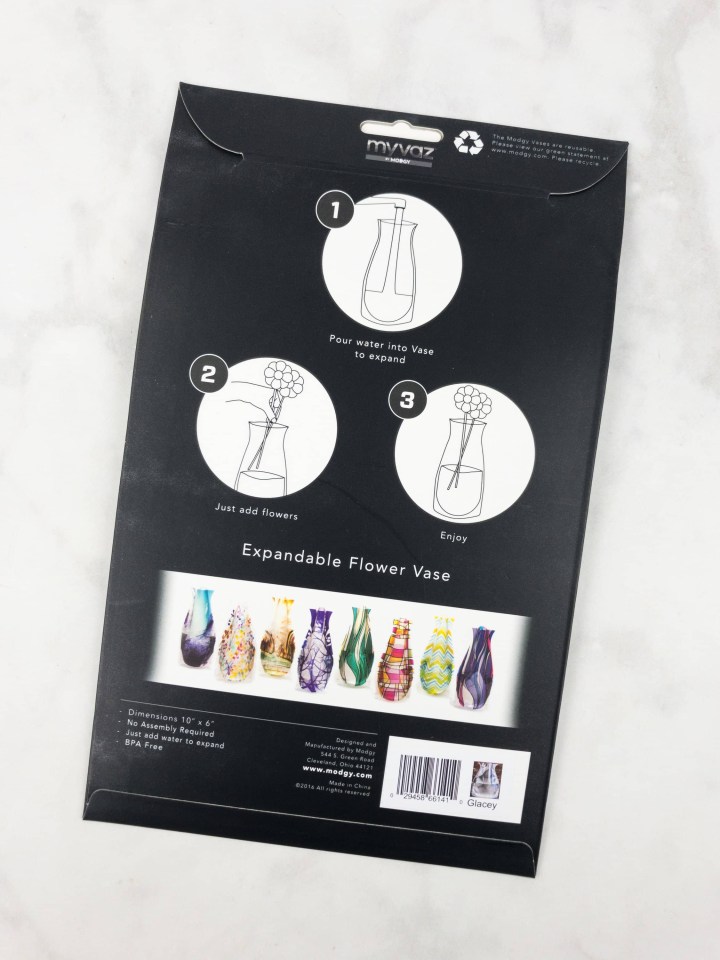 These vases are so neat and totally solve the perennial storage problem!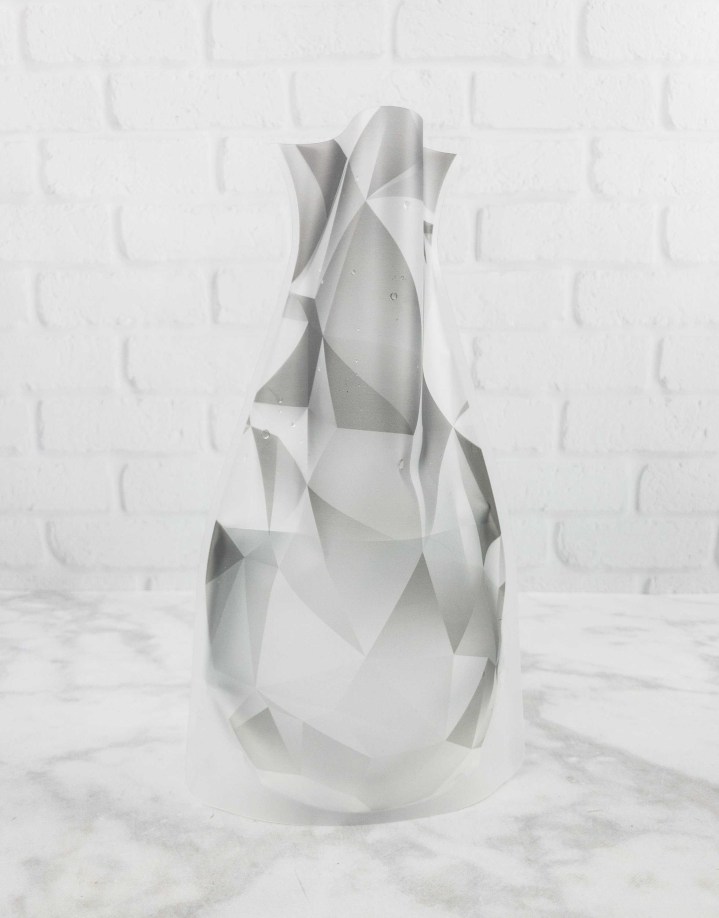 They are completely flat plastic pouches and expand (and stand up perfectly) when you add water. We got a chic modern angular black and white design.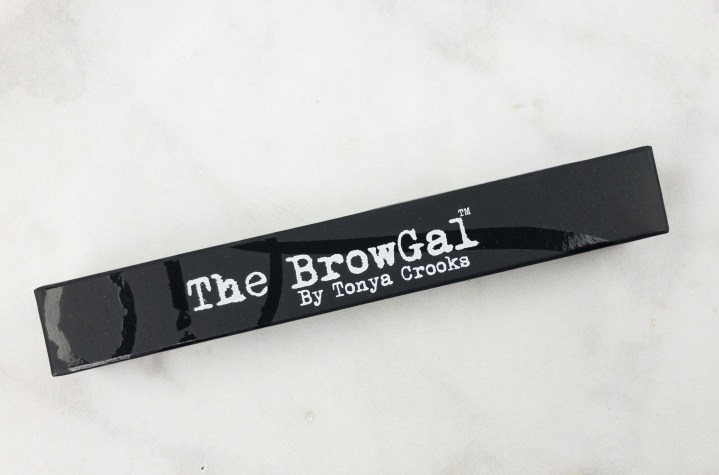 The BrowGal Highlighter Pencil ($20) This double ended shimmer/matte pencil came in Champagne/Cherub.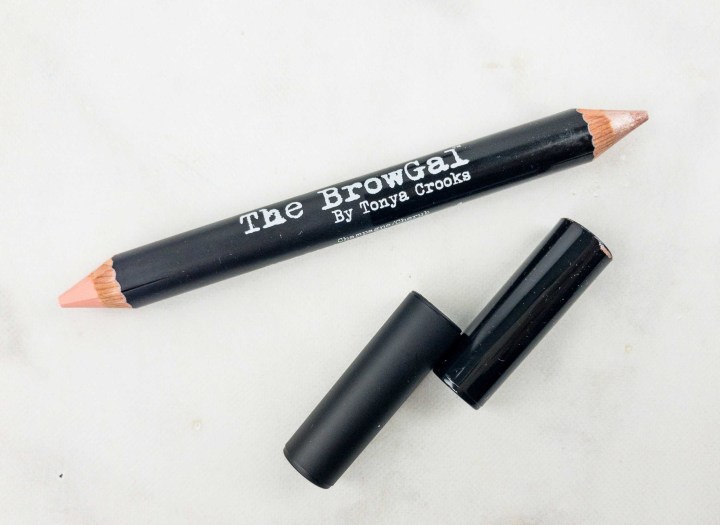 Do your brows, use the shimmer end to accent that perfect brow. The matte end is designed to further shape your brows and provide coverage anywhere – but with these shades I don't see how that's possible. Maybe just a matte inner eye highlight?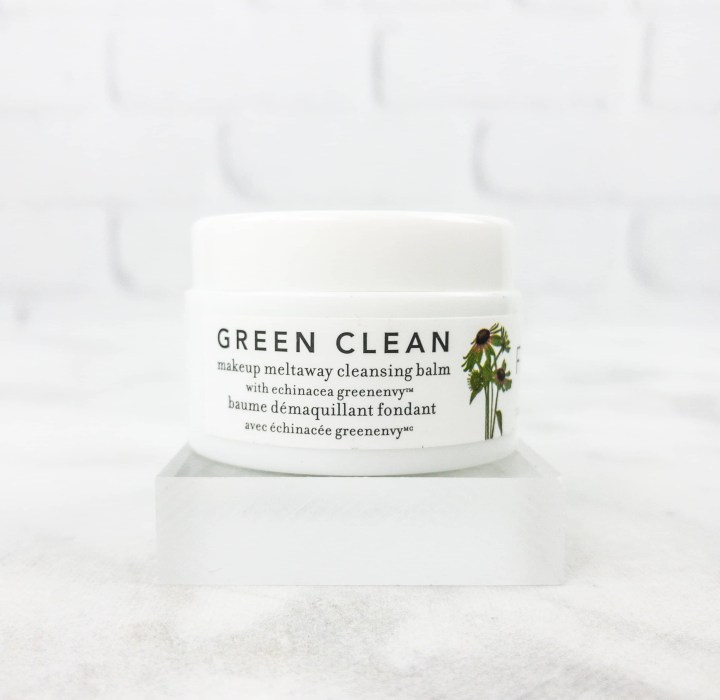 Farmacy Green Clean Makeup Meltaway Cleansing Balm ($4.53) Because sleeping with make-up on is a no-no!
It's pretty simple to use – all you have to do is massage it into the skin then rinse with water or wipe with a warm, damp washcloth. Instantly melts into the skin and dissolves make-up/pollution residue. Also leaves the skin soft and moisturized. No parabens, formaldehyde and artificial coloring!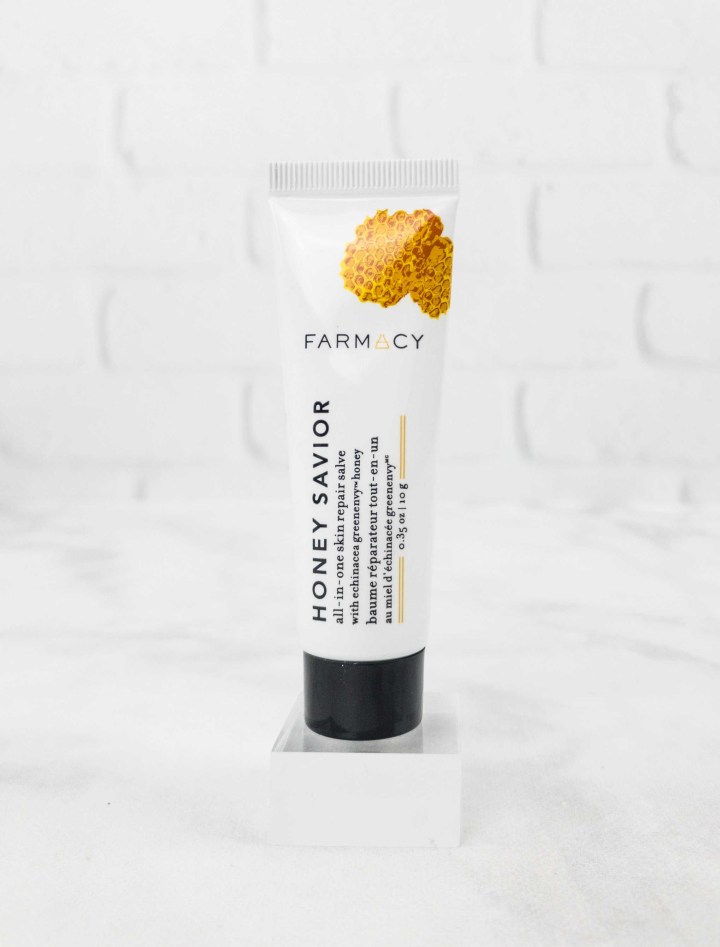 Farmacy Honey Savior All-In-One Skin Repair Salve ($7.39) Honey has been a savior for dry and irritated skin since ancient times. This repair salve combines honey with amino acid-rich royal jelly that helps in nourishing the skin and propolis which is a natural antiseptic from beehives. It can be used for a lot of purposes – for dry hands, for cracked heels, for chapped lips, and even as a brow tamer! It's all natural, so I feel safe using it whenever it is needed – including on my kids. No strong smell and not too sticky!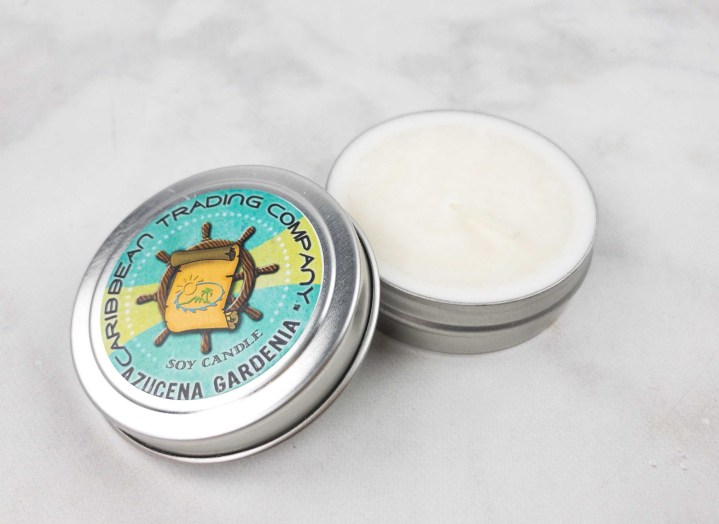 Caribbean Trading Azucena Gardenia Scented Soy Candle ($4.50) This small candle has a sweet and spicy floral scent, coming from a combination of tropical tuberose (azucena), gardenia, and zesty orange flowers. Soot free, has lead-free cotton wicks, and 100% natural!
Jus D'Amour Perfume Oil By Mercedes ($4?) Our perfume oil was enclosed in a pretty red pouch.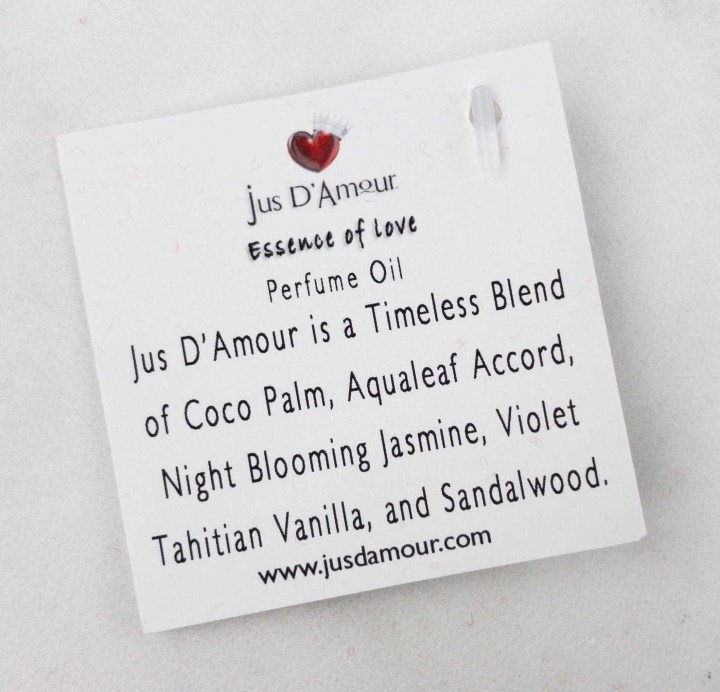 It included a description card enumerating the various scents combined to produce this wonderful perfume oil.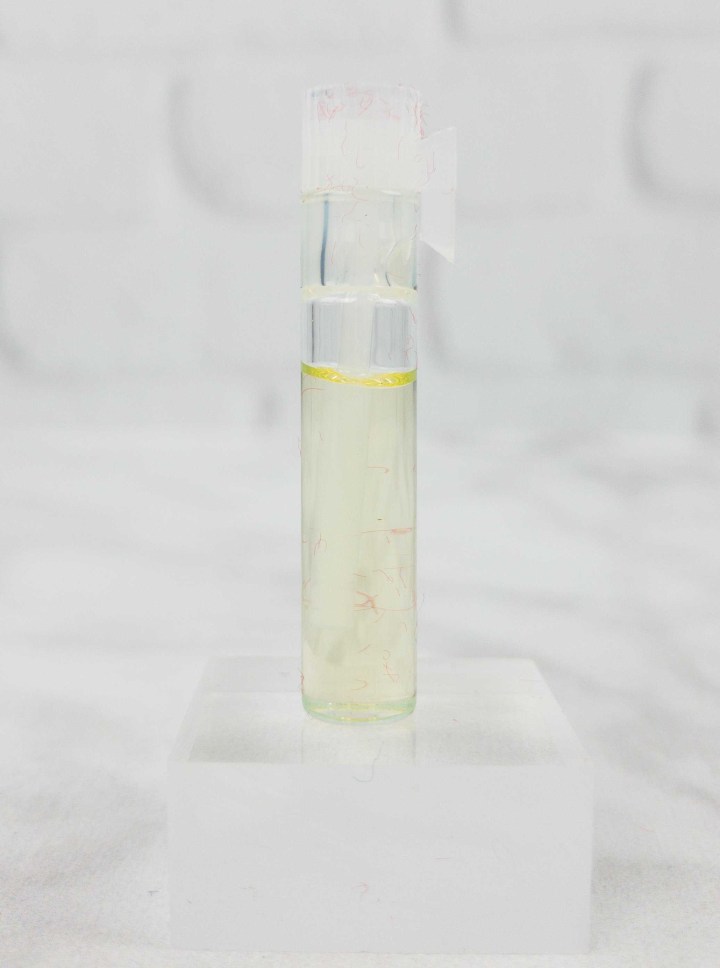 It smelled sophisticated yet serene, something that suits moms perfectly!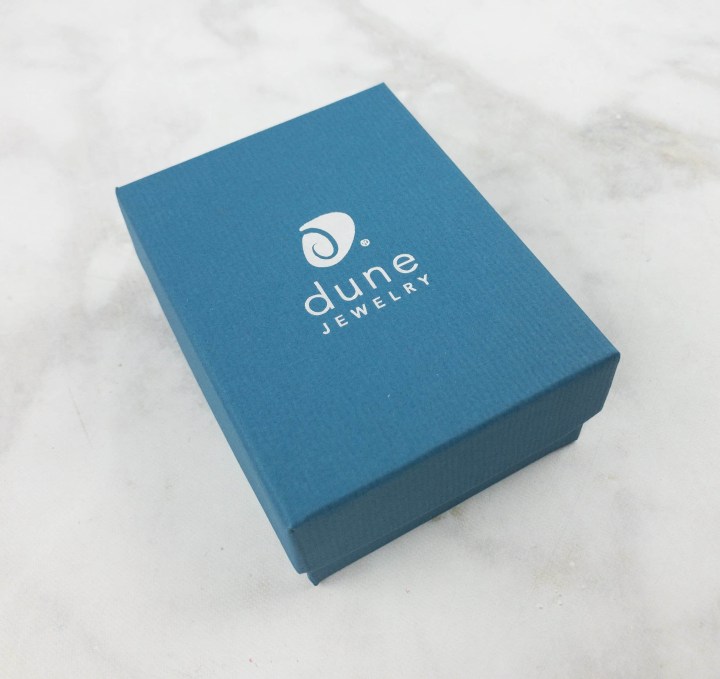 Dune Jewelry Custom Bangle ($44) Custom jewelry are awesome! It arrived in a nice box that makes it perfect for gifting, in case you are not so much into bangles.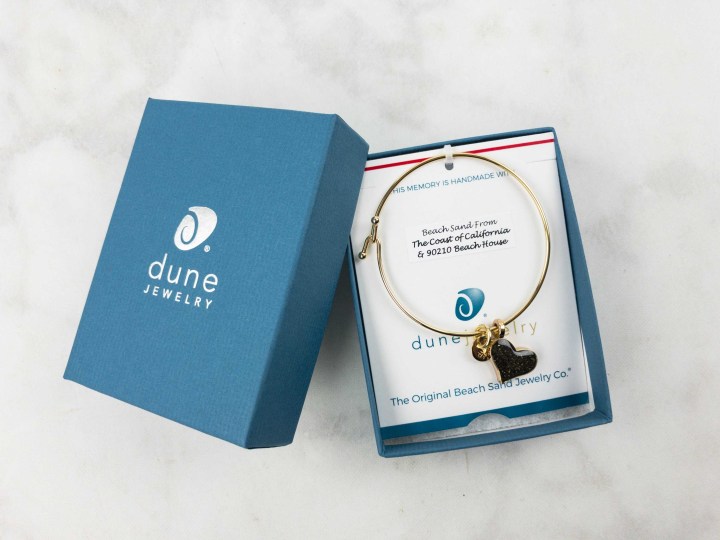 Dune makes jewelry using beach sand! What a neat memento! With a nod to Jennie Garth, this one uses California beach sand and 90210 house sand.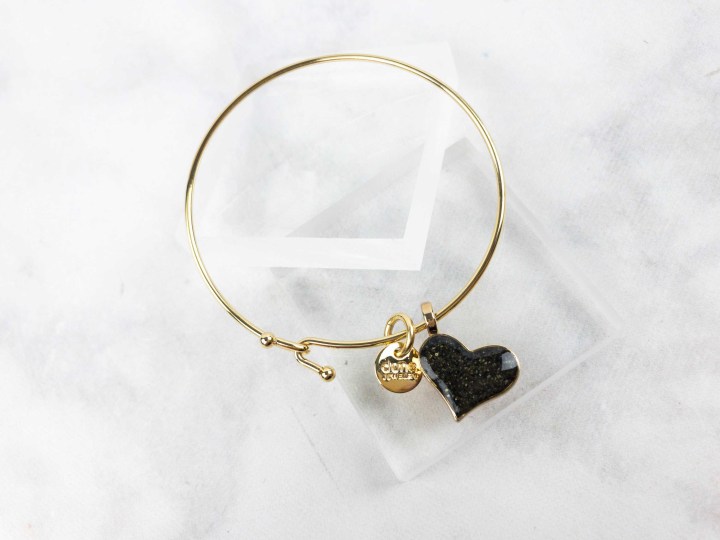 This gold plated heart bangle is approximately 17mm in diameter.
Mayana Chocolate Kitchen Sink Bar ($8) This was completely amazing. I love Mayana bars and this might be their best one.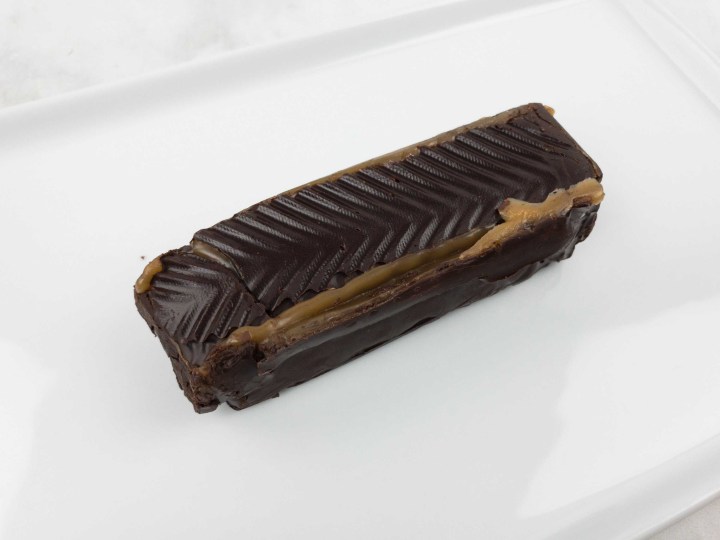 It has peanut butter, pretzel, crispy rice, milk chocolate, and fleur de sel caramel all covered in extremely tasty 66% dark chocolate that is real chocolate and not a coating and was just perfect. Every bite.
I may or may not have eaten the entire bar in 24 hours.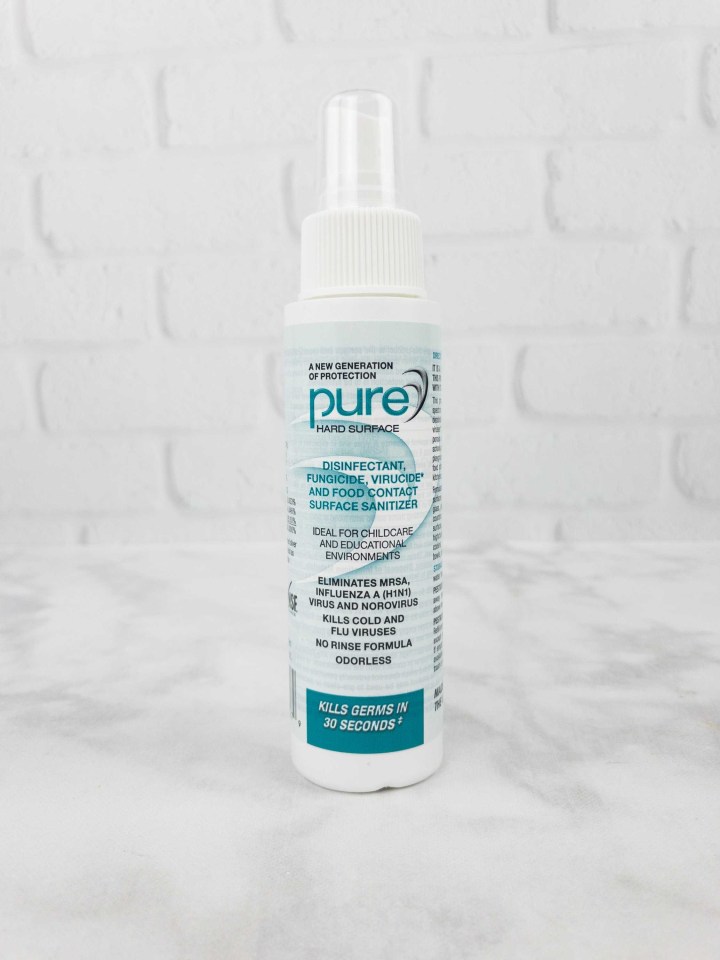 Pure Hard Surface Sanitizer With Cleaning Cloth – This sanitizer provides 24-hour residual protection and kills a broad spectrum of microbes. Such a practical item to have at home – no-rinse formula and odorless!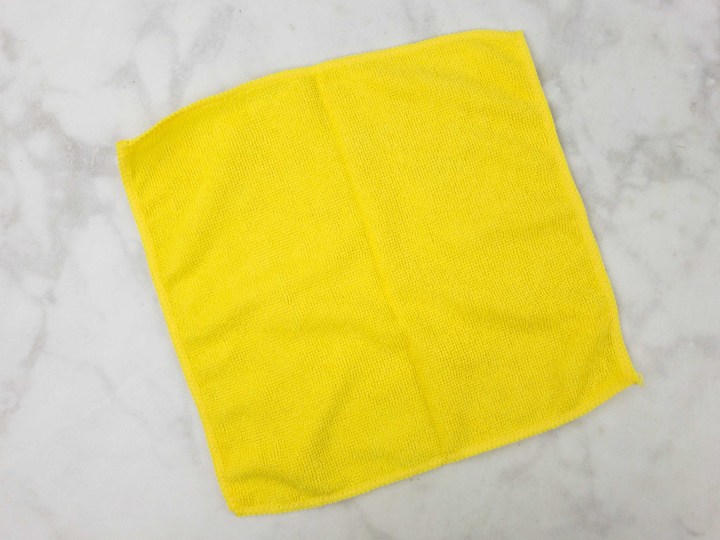 It also came with a small cleaning cloth made with 80% polyester and 20% polyamide.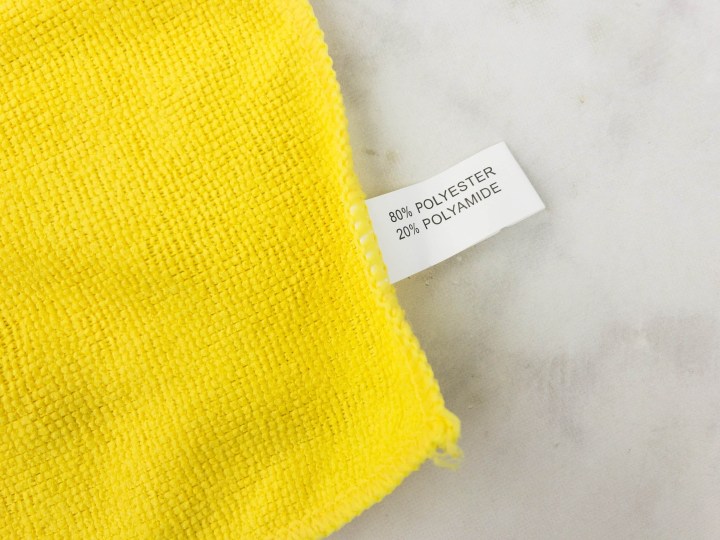 What a great variety in this month's MomGiftBox! Loved the luxurious items like the skincare product and the stylish custom accessory. It was surprising to see a cleaning item in a treat box like this, but it's okay because it's pretty useful too. This subscription would be a great gift for any kind of mom, plus it has a value of at least $115!
What do you think of the first MomGiftBox?