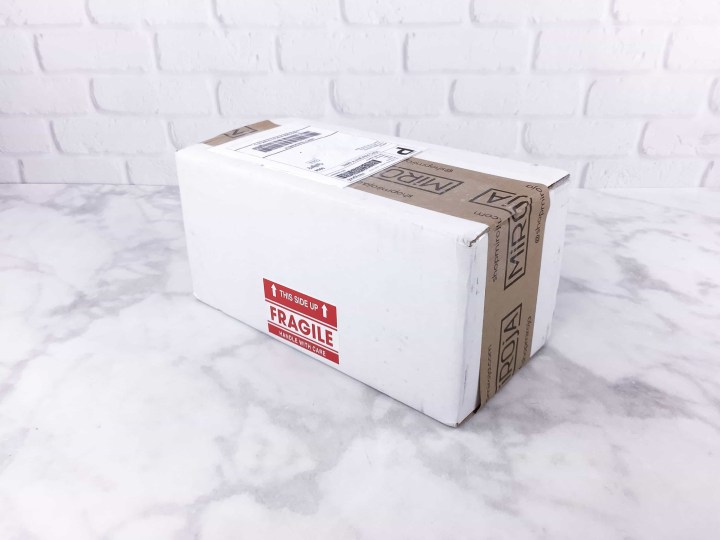 Miroja is a monthly plant subscription box that contains a succulent and plant accessories, starting at $29.99 per month. Every box focuses on simple + natural design, and makes a perfect gift for those who love plants. There are multiple plans but most seem sold out. Currently available are the cactus, succulent, and marimo moss ball gift boxes ($24-25) with one small cacti/succulent/3 nano moss balls, one small vessel, soil and finishing rocks and the small home goods surprise gift box ($30) with 1-2 home items.
The box below is a small surprise gift box which is currently unavailable. The small surprise gift box ($29.99) has one plant or plant accessories, a vessel, and one home good. It's the same as the cactus/succulent gift boxes except with the extra home good.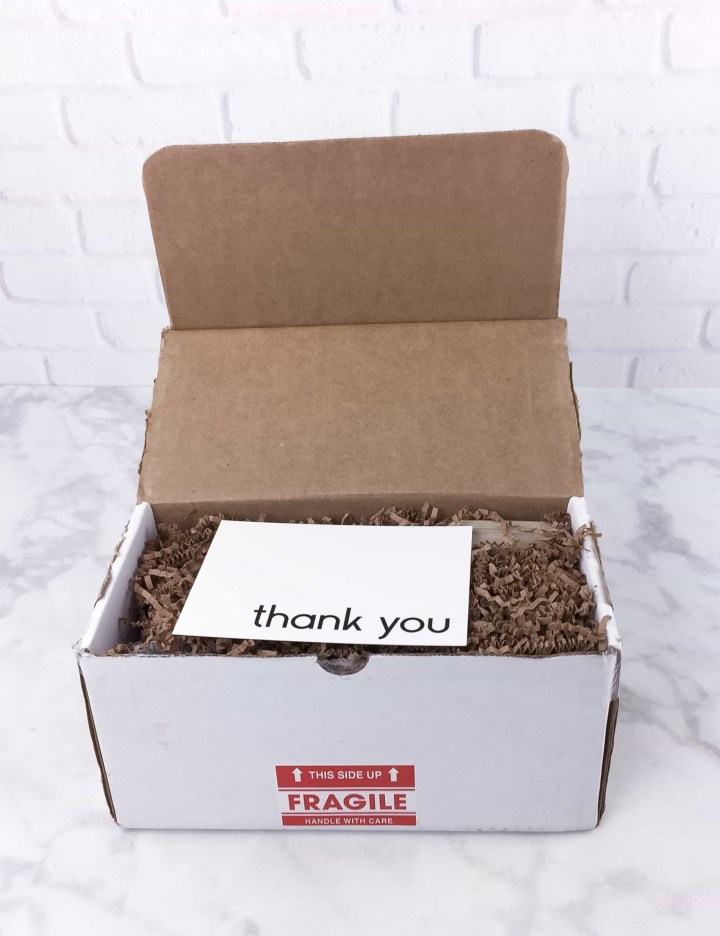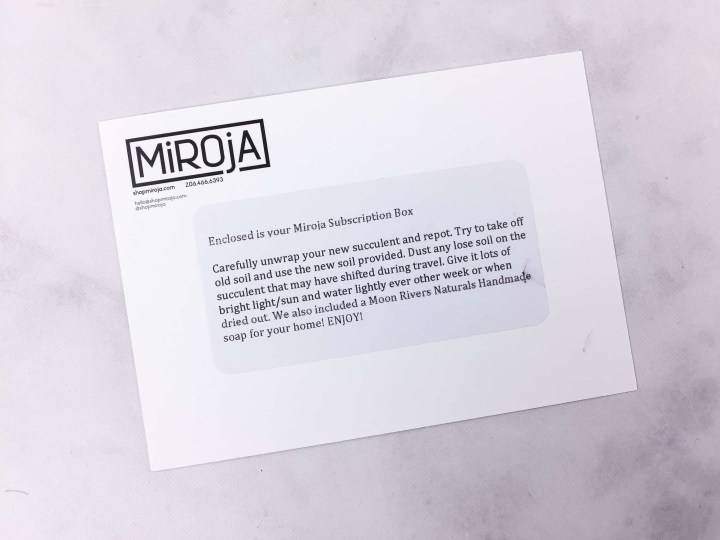 This card gives instructions for the plants, and a brief summary of the other items.
Everything in my Miroja Box!
Moon Rivers Natural Handmade Seaweed Soap ($7)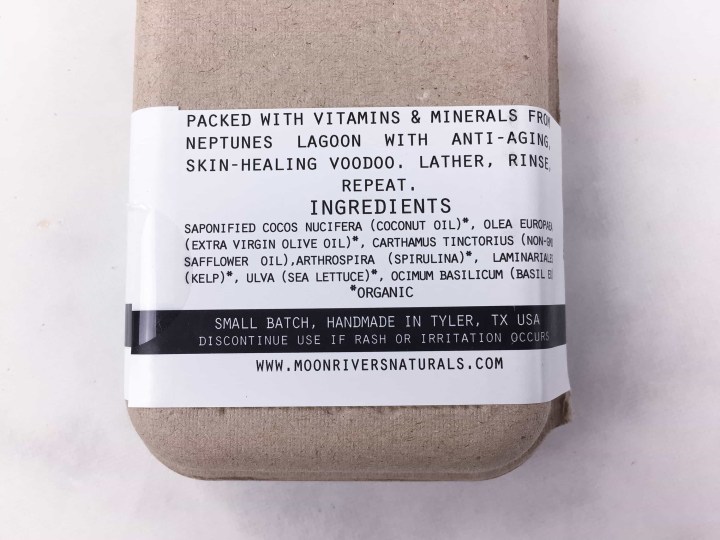 Vitamins and minerals from Neptune's Lagoon! That means the kep, sea lettuce, and basil are anti-inflammatory, anti-bacterial, and anti-aging.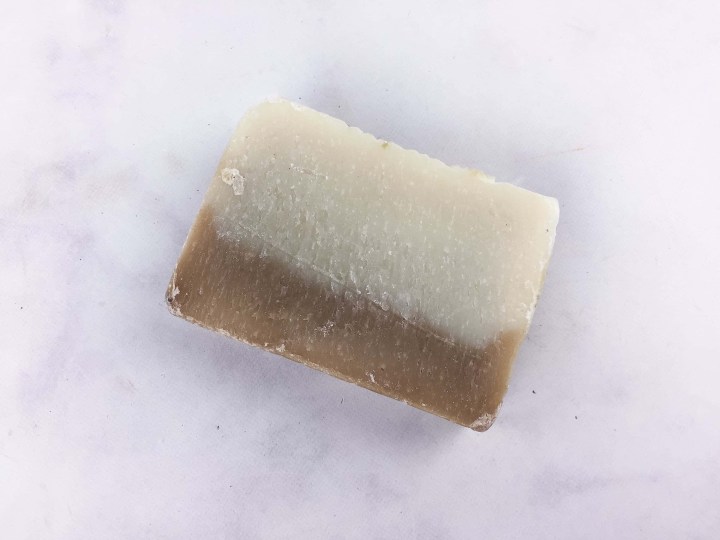 A fun natural handmade soap.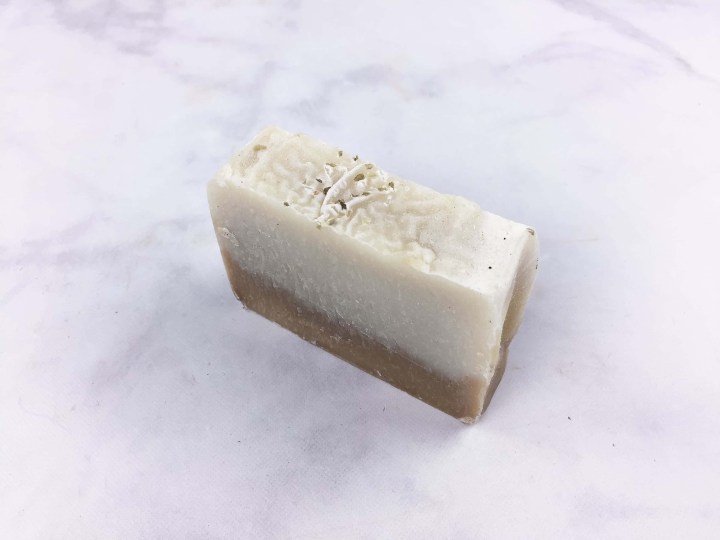 I like the modernish natural look of this soap too.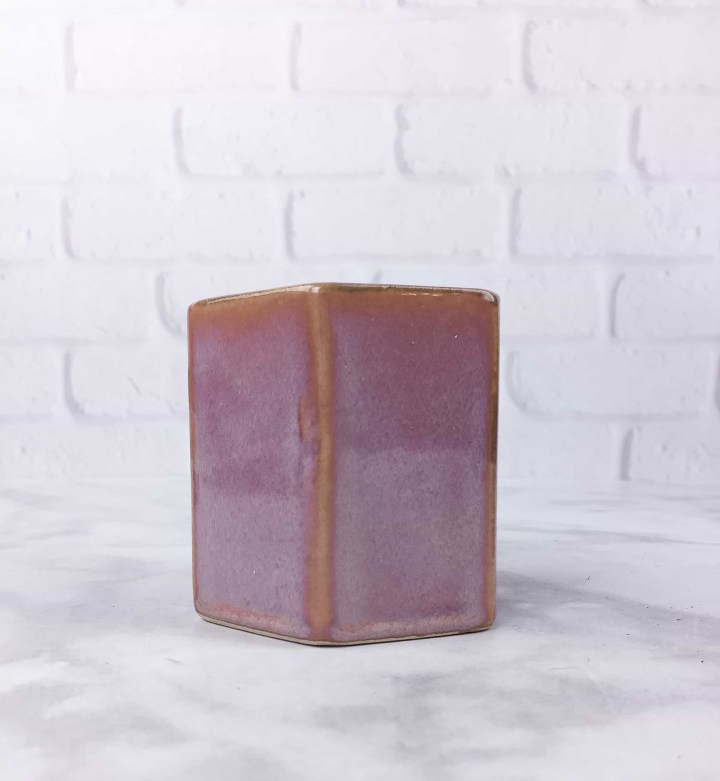 Hexagonal Ceramic Pot
This pot is glazed inside and out and meant for the succulent.
Soil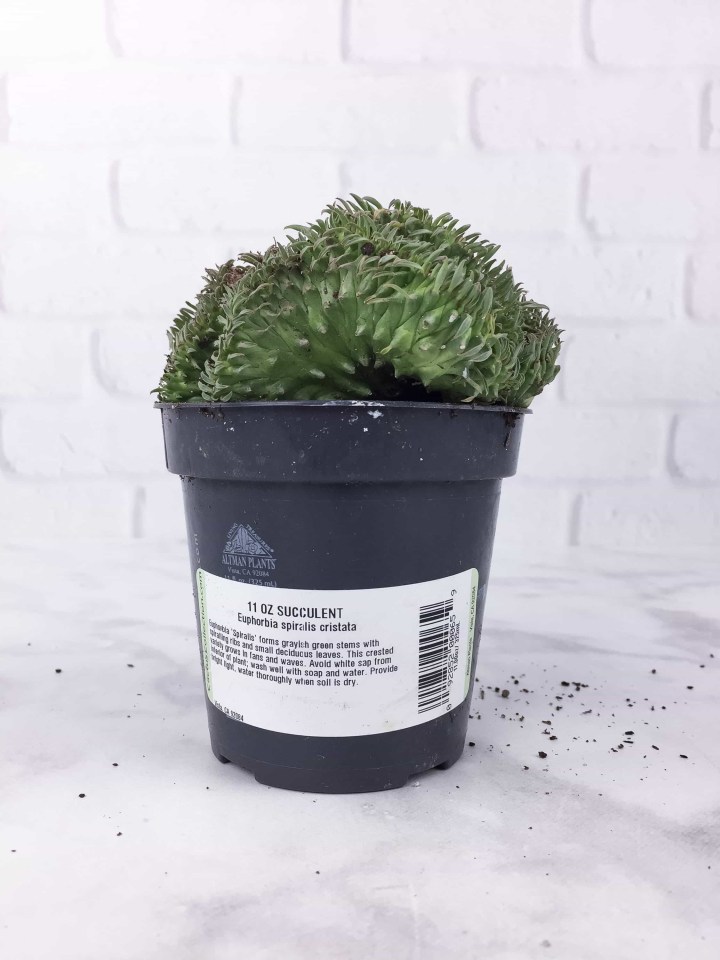 Euphorbia Spiralis Cristala Succulent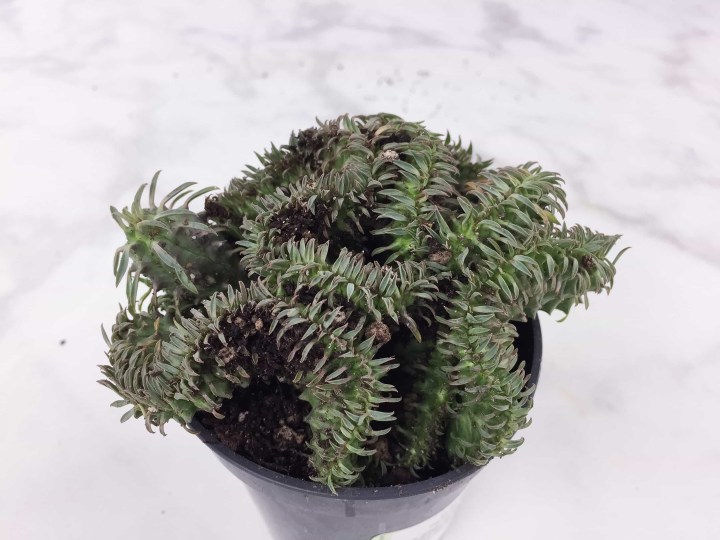 One of the things I really like about this subscription is that they've sent a totally different plant every month, so I haven't gotten bored yet.
Super pretty, but this pot didn't hold the root base from the temporary pot – it was too small.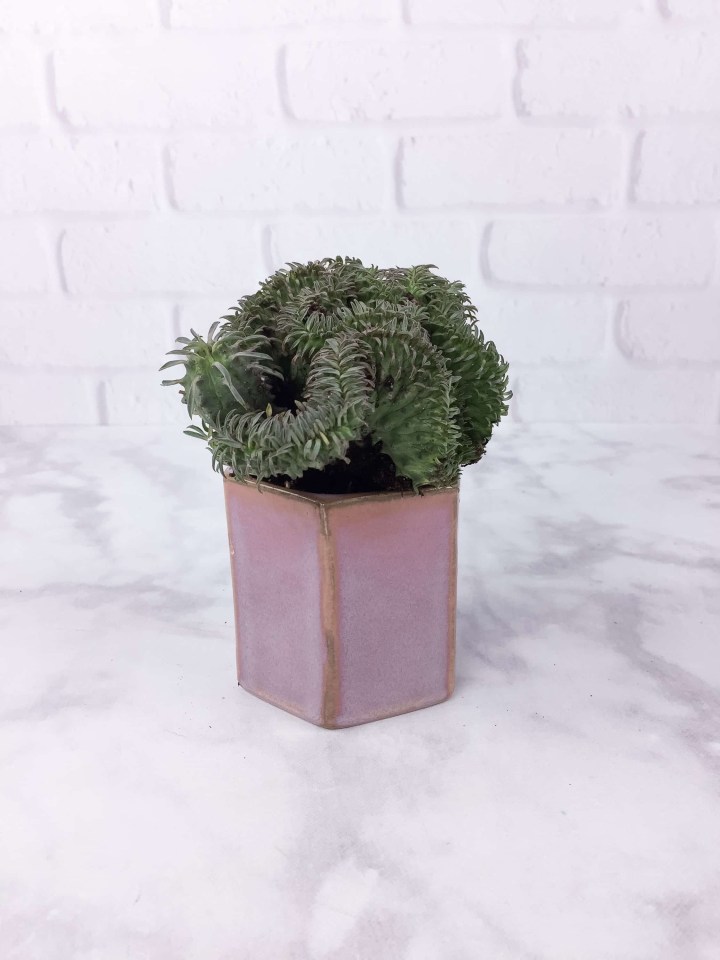 I like this subscription, especially for introducing me to the variety of types and textures of succulents. I don't think that the local big box store can replace the items. However, I'd still like to see a teeny bit more information. The curation over multiple months is clear – as I mentioned, I'm getting a different sort of plant every month, but I'd love a little more from Miroja about why they love this particular plant, why they paired it with this vessel, etc! Can't wait to add this one to my growing adorable collection of succulents.