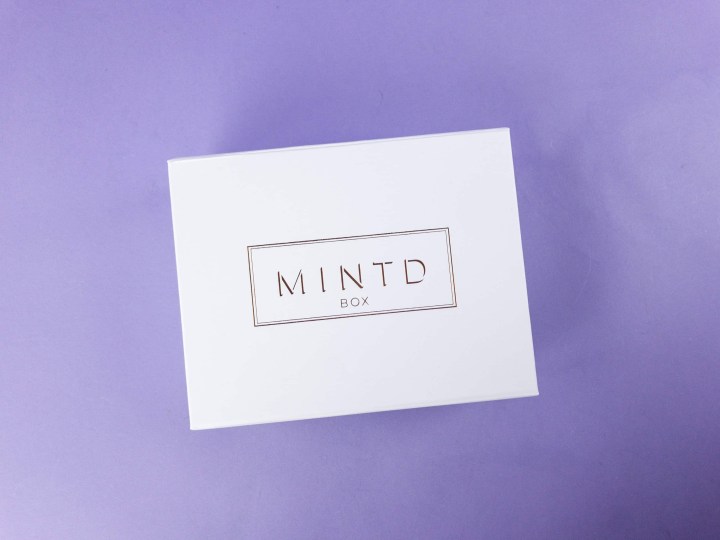 MINTD Box is a monthly luxury beauty subscription from the UK. Each month, you'll get 4-5 full and deluxe sized beauty products from the most respected brands. You can also choose to get the box every other month. This box is priced at £65.
DEAL: Get FREE International Shipping on your first box OR get free shipping to the UK. Use coupon code WELCOME17.
The theme this month is "Travel Beauty Essentials."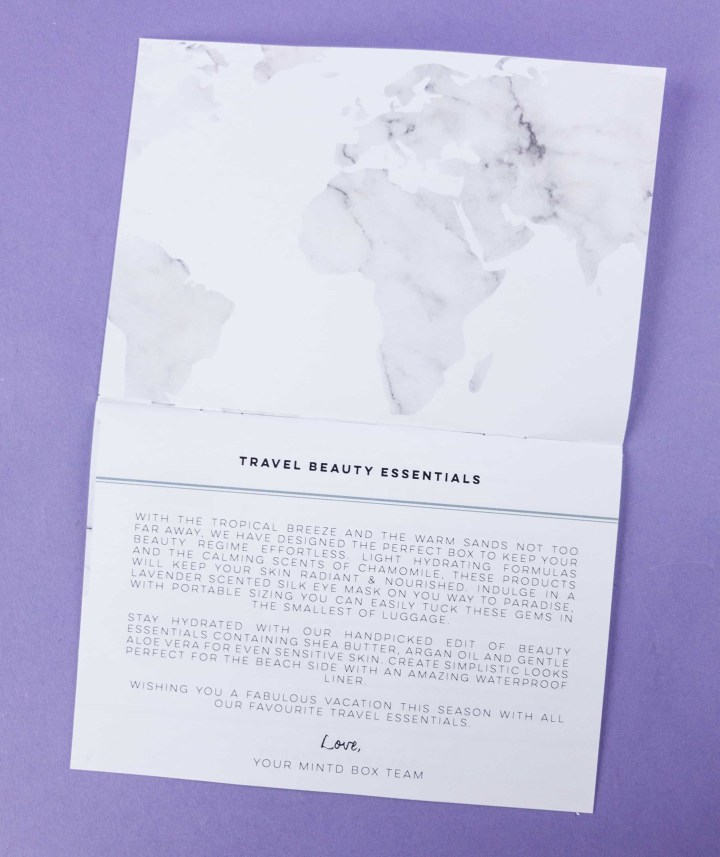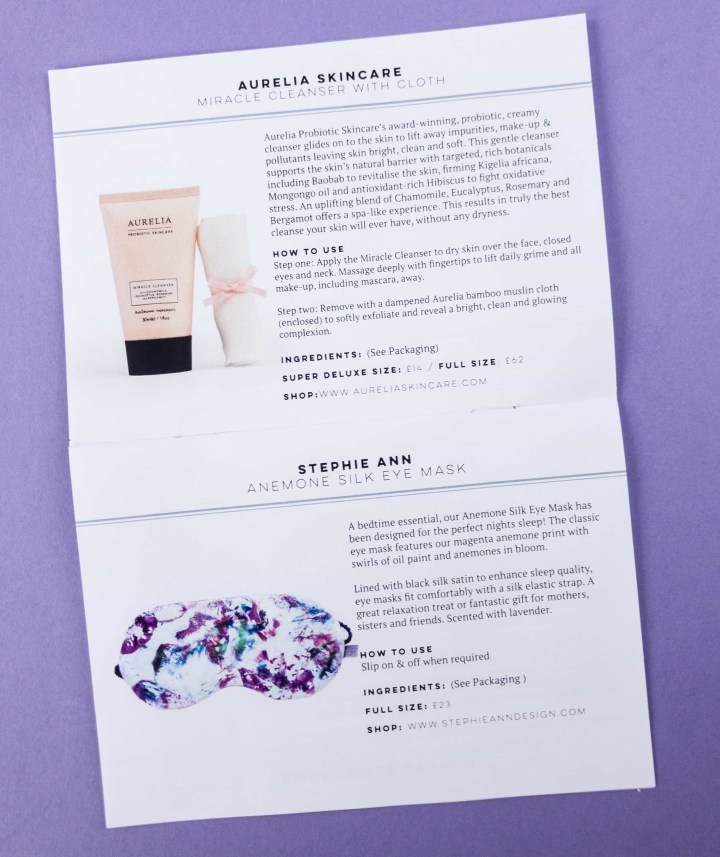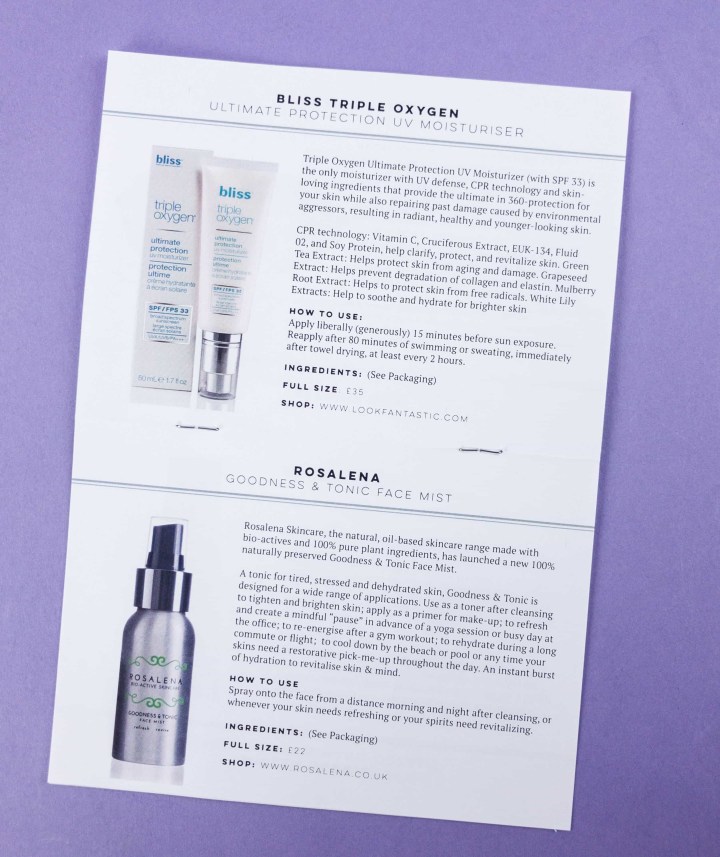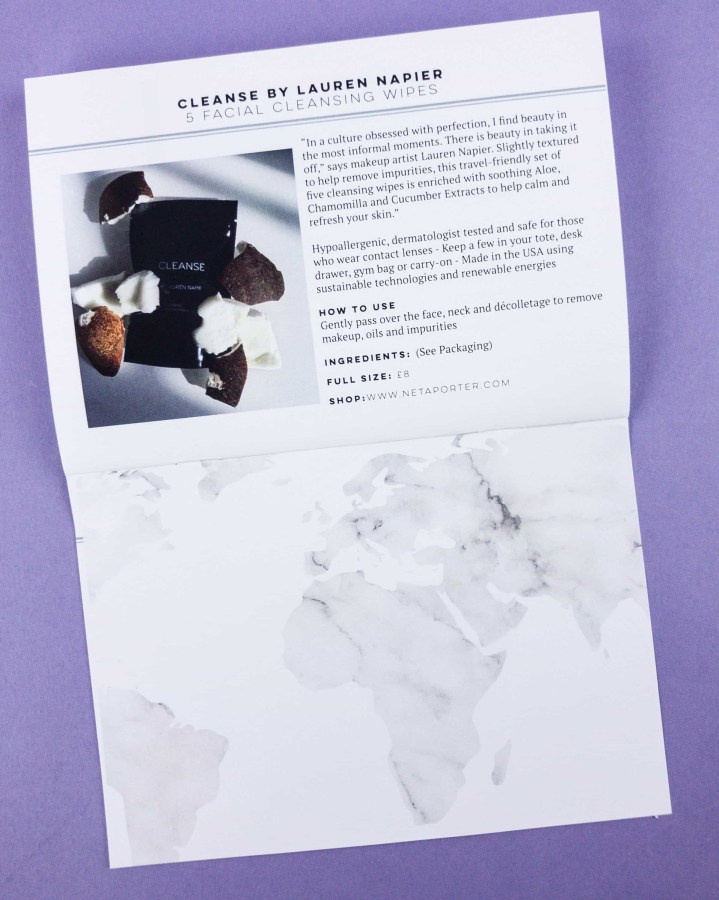 MINTD Box comes with a small booklet that contains details about the items in the box.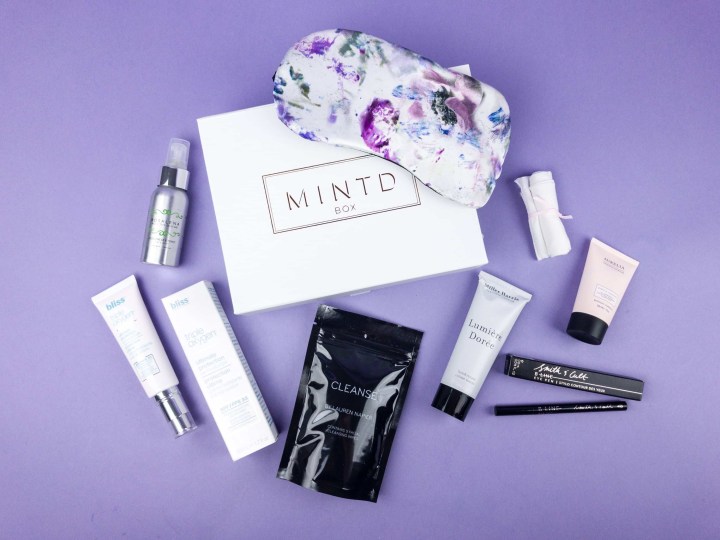 Everything in my box!
Aurelia Probiotic Skincare Miracle Cleanser with Cloth (£9.50, about $12) Enclosed in a pouch so you can easily bring it wherever you go!
This cleanser is gentle and glides well on the skin. Ingredients include rich botanicals like baobab, kigelia africana, mongongo oil, and hibiscus. It also smells so good because of chamomile, eucalyptus, rosemary, and bergamot.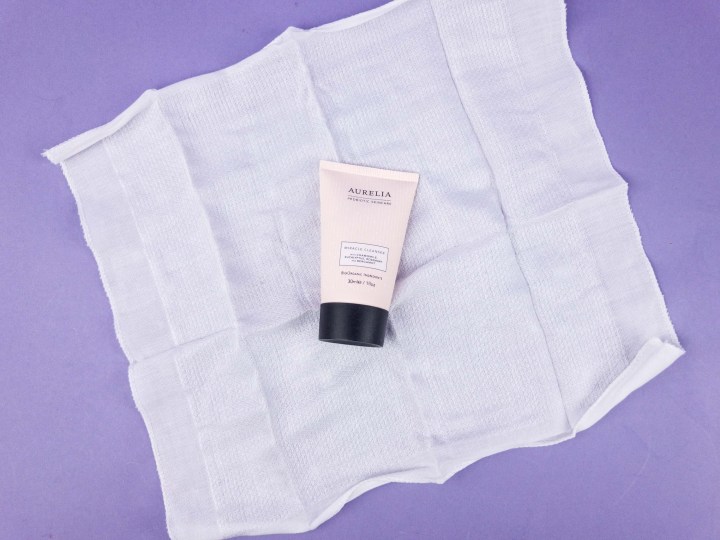 It comes with a bamboo muslin cloth, which is useful in softly exfoliating the skin. The muslin cloth cleansing regimes are super popular in the UK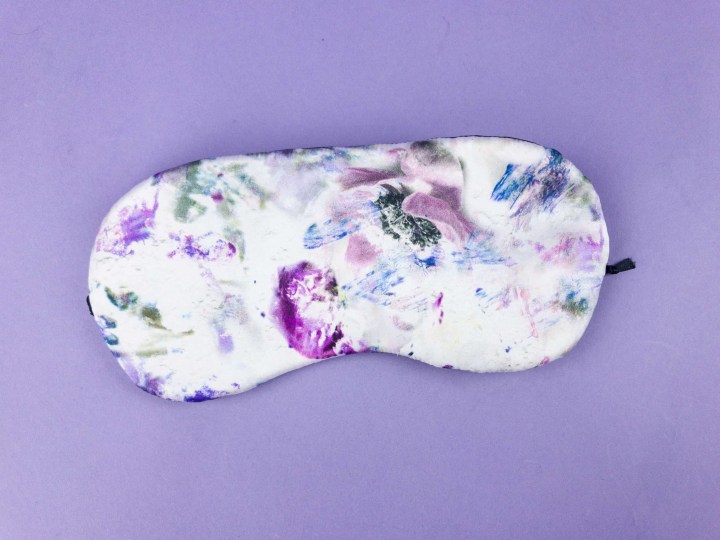 Stephie Ann Lavender Silk Eye Mask (£23, about $29.25) A bedtime essential!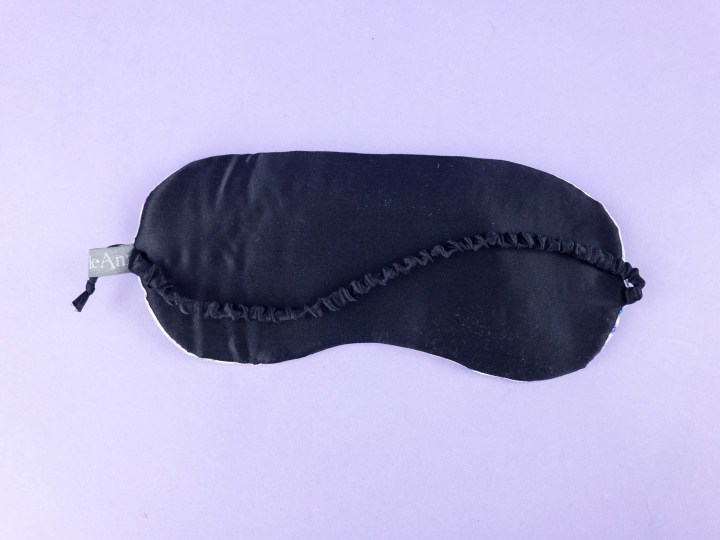 It features a magenta anemone print in front and a silk elastic strap at the back. It's even scented with lavender to help you relax during bedtime!
Cleanse By Lauren Napier 5 Cleansing Facial Wipes ($4) Easy-to-pack cleansing wipes!
These cleansing face wipes include aloe, chamomilla, and cucumber extracts. Ideal for removing makeup or oil and impurities while on-the-go. They're lightly textured so they worked well without being rough on my skin.
Rosalena Skincare Goodness & Tonic Face Mist (£22, about $28) For tired, stressed, and dehydrated skin! Aside from toning, it can also act as a makeup primer. I also like how this can freshen me up in the middle of the day, no matter where I am or what I'm doing – a total must have for summer! I love face mists and it just smells so great with citruses (sweet orange, grapefruit, orange blossom) and bergamot.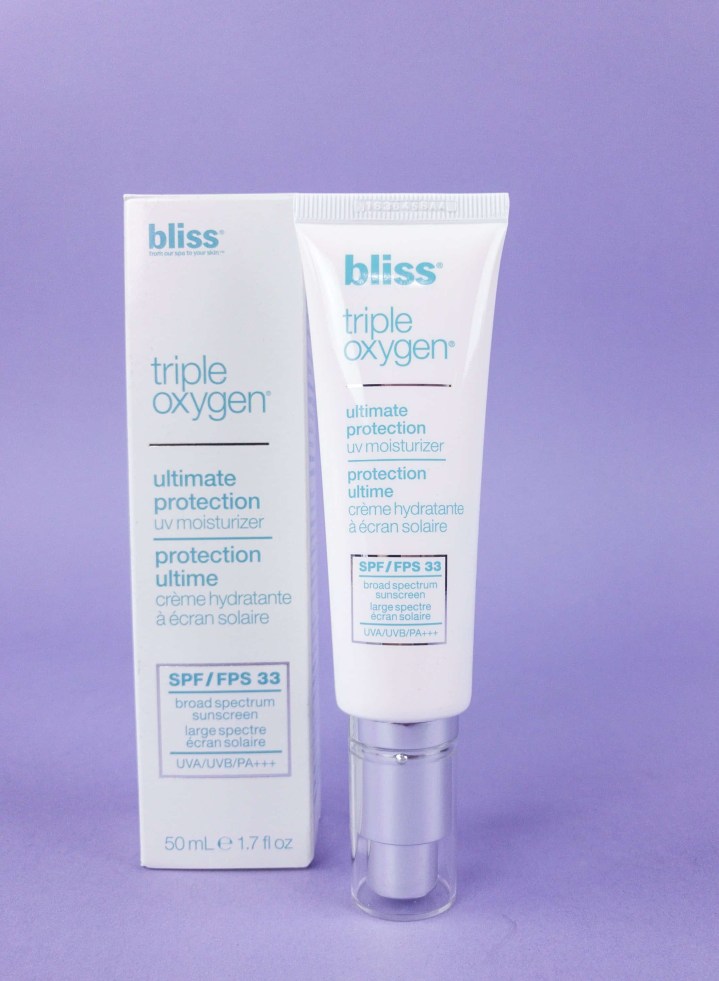 Bliss Triple Oxygen Ultimate Protection UV Moisturizer With SPF 33 ($46) A moisturizer with UV defense!
This helps in clarifying, protecting, and revitalizing skin – thanks to vitamin C, cruciferous extract, EUK-134, fluid 02, and soy protein. The formula also contains green tea extract that fights skin aging, and grapeseed extract that helps prevent the degradation of collagen and elastin. Another good thing about this moisturizer is that it is quickly absorbed by skin. No oily or sticky feeling either!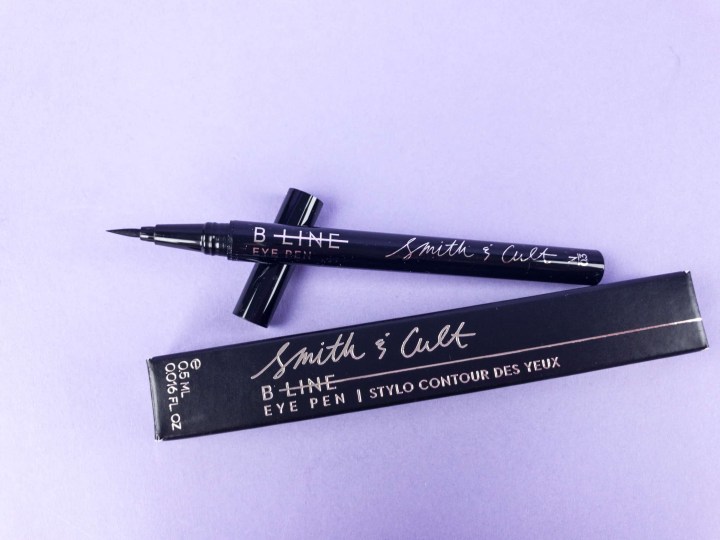 Smith & Cult B Line Eyeliner In Black ($26) This eyeliner has a tapered felt tip for precise application. I like the formula because it's waterproof and it dries instantly. MINTD Box suggests to apply this as close to the lash line to avoid gaps on the eyelid. You can also layer it for a more vivid result.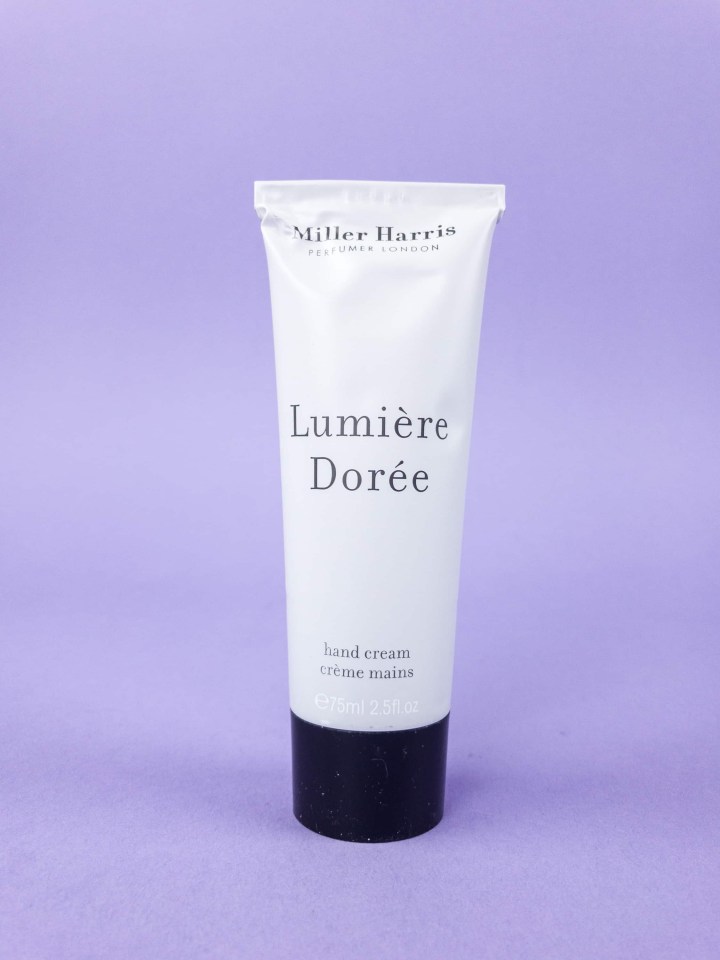 Miller Harris Lumiere Doree Hand Cream (£18, about $23) This hand cream leaves the skin soft, and has a pleasant light scent. Ingredients include moisturizing shea butter, argan oil, and aloe vera. Paraben-free too! It also matches the body wash from last month, and that's a really nice treat!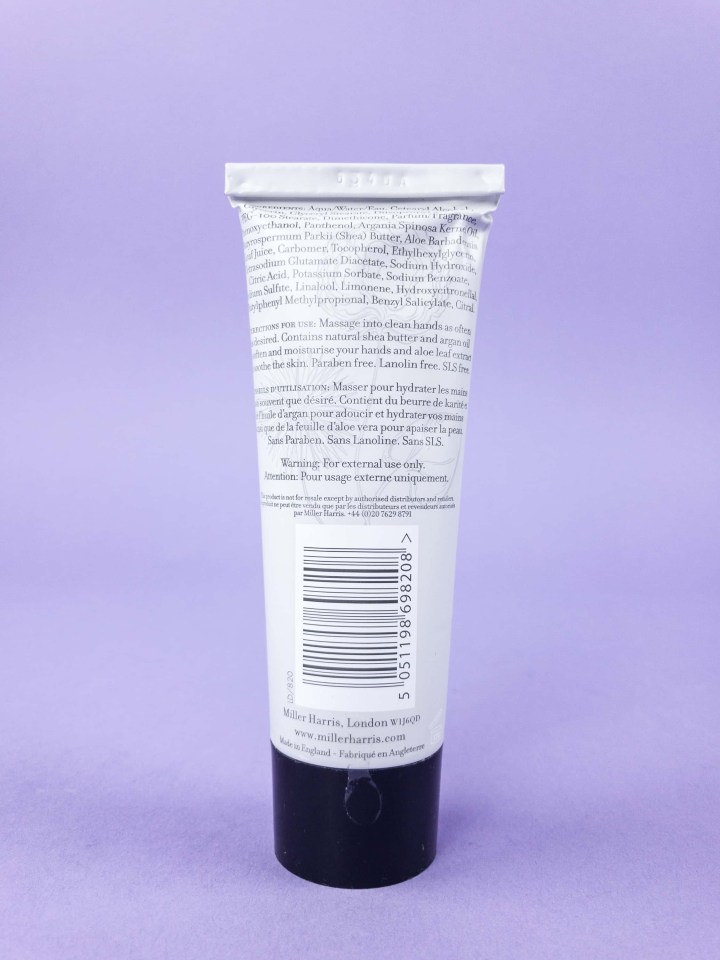 MINTD Box is such a luxurious beauty subscription! I appreciate receiving easy-to-pack items for summer and the value is great too – a total of $169, more than double of the subscription price. If you like a good mix of luxury beauty items and are willing to pay a premium, this is box is worth it.