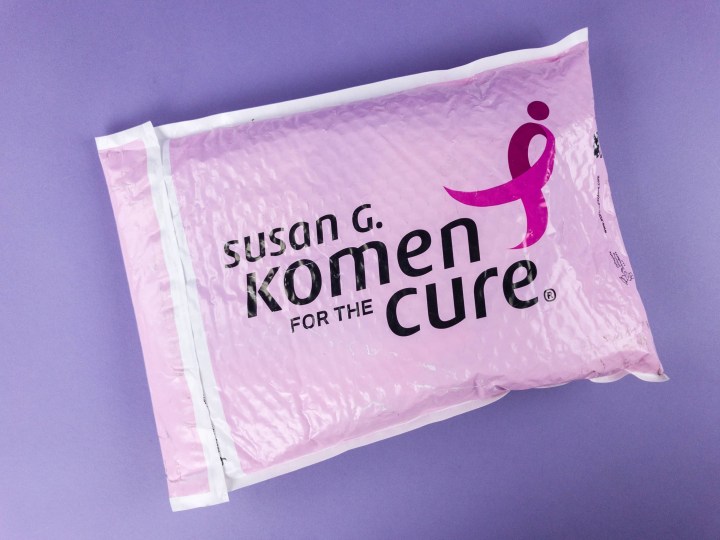 That Daily Deal is now offering a smaller version of Pet Treater called Mini Monthly Mystery Box for Dogs. You'll receive at least one bag of treats made in the USA or Canada along with one toy each month for $9.99 and free shipping. Small, medium, and large dog options are available. Subscribers will also have access to secret deals and add-ons.
DEAL: Use LOVE-PT5 to take $5.00 off your first Pet Treater box (their full size monthly subscription) or code MINIBED to get a free pet bed!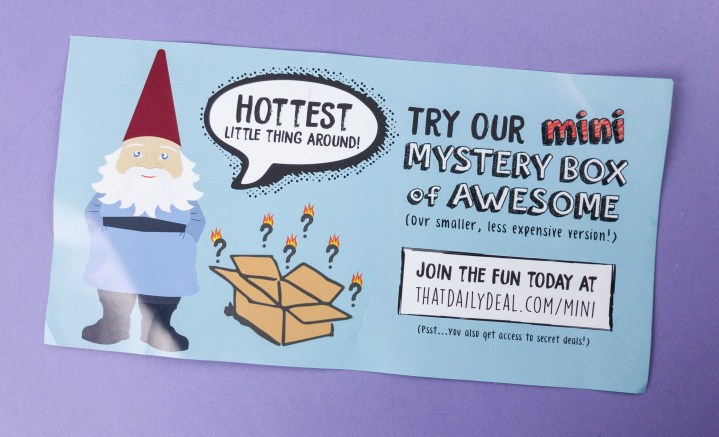 There's an invite to grab That Daily Deal's Mini Mystery Box of Awesome…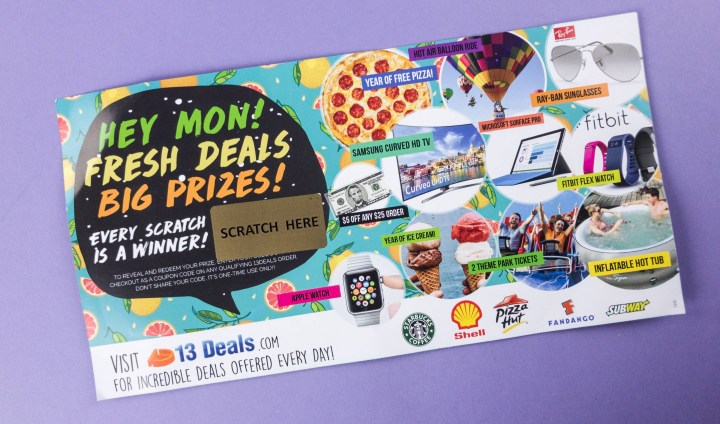 … and a scratchcard from 13Deals.com!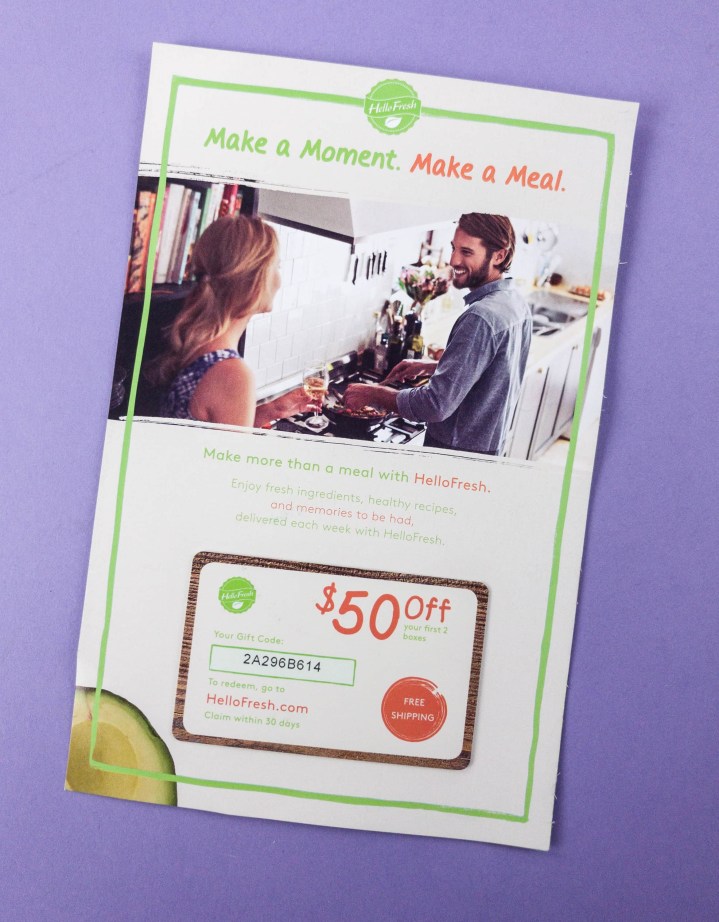 You also get a coupon code from Hello Fresh!
The contents of the June Mini Monthly Mystery Box for Dogs. This is the box for Large Dogs. The first item was a simple glossy card with a dog meme.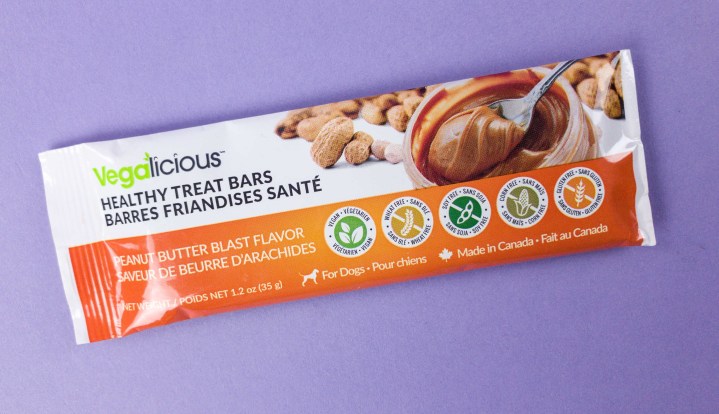 Vegalicious Peanut Butter Blast Healthy Treat Bar ($3.97): Made specially for dogs, this bar is made without the most pernicious dog allergens – wheat, soy, and corn. It is also gluten free. It's made without meat, so it also smells good! This variety is peanut butter flavored – My only complaint is the subtlety of the packaging – other than the tiny mention at the bottom, it looks like a snack bar for people!
Vegalicious Healthy Food Enhancer ($9.57) This product is a great idea! It works just like a pepper mill – you add a twist or two to your dog's food to enhance the flavor. I often pour the dust from a used-up treat bag onto my dog's food, and this is the same concept, but in a neater container. What a great way t0 get your dog to enjoy sometimes bland food that is good for him.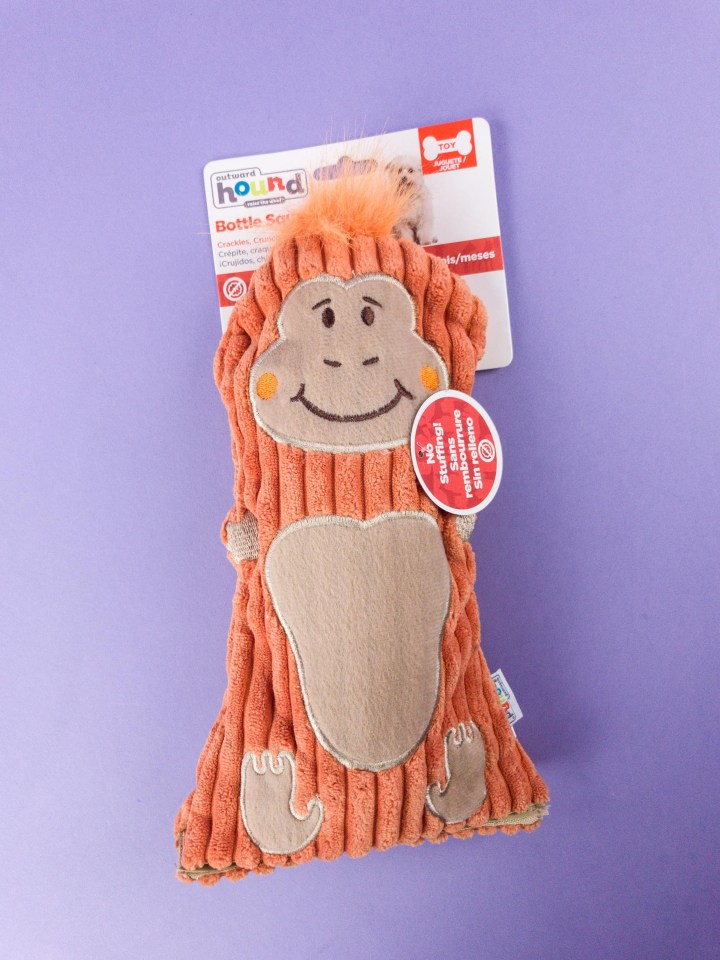 Outward Hound Bottle Buddies Monkey Squeaker Dog Plush Toy ($10.62 for Large Dogs): This guy is pretty big, as he contains a crinkly 20 ounce bottle. The cap is a squeaker for added interest.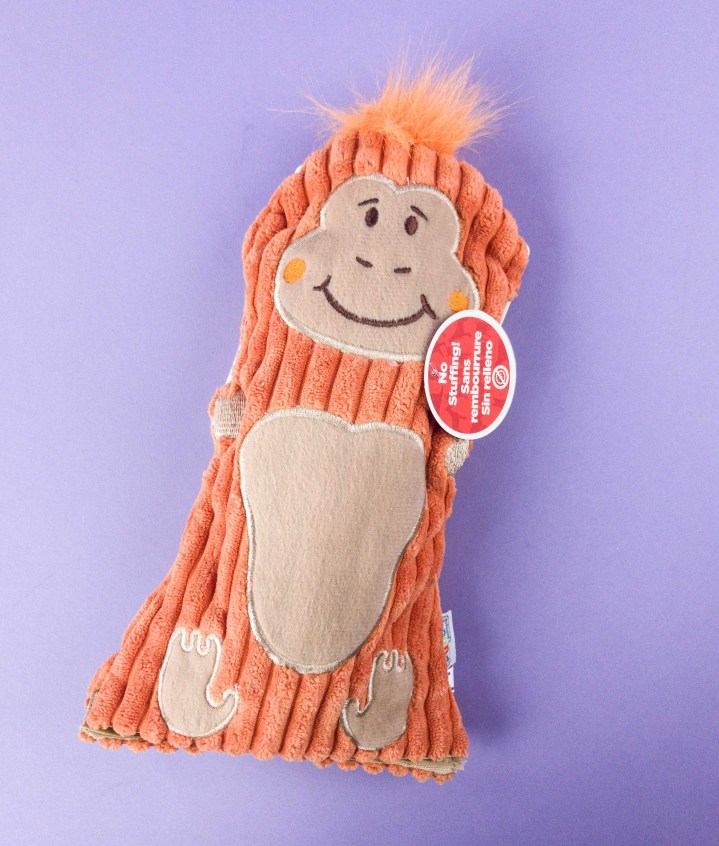 The exterior is a wide gauge corduroy that looks like a silly orangutan (or and orange monkey, I guess). The casing has a hook and loop closure that allows you to swap out the bottle for a new one!
This box had a couple snacks and a treat – I suspect that the food enhancer was a one-time thing and we'll see more traditional snacks in future months. We switched Lindy to the small dog subscription so the toys would be better suited for her, but she sure was a fan of those snacks! Lindy's all set up for a small dog box next round! If you need a new toy monthly and want some tasty snacks, this is looking like a good subscription for that!
Visit Mini Monthly Mystery Box for Dogs to subscribe or find out more!