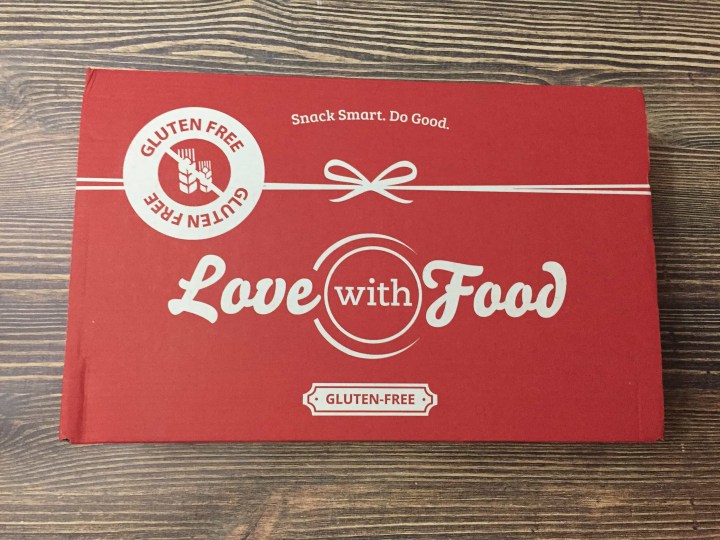 Love with Food is a popular snack subscription that also carries a gluten-free option! It is a fun snack discovery subscription available in three versions: classic tasting box, deluxe/family size, and gluten-free. This version is the gluten-free box, but you can see our reviews of the other versions too. You might not know it from all of the more adventurous Japanese snack boxes I review, but I actually do have a sensitivity for gluten (along with a laundry list of other ingredients) so I have to be careful how much of it I consume. When Love With Food started shipping internationally, this was great news for me!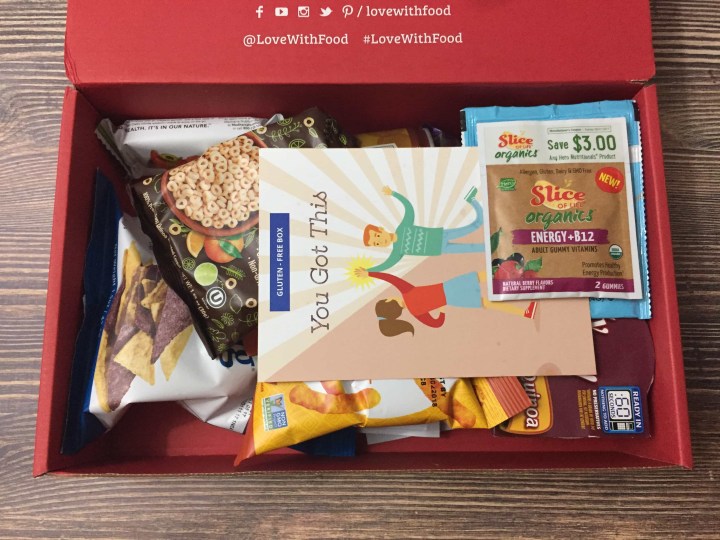 DEAL: You can save 25% on your first Gluten-Free box by using this link, no coupon code required!
My box always arrives mid-month. They don't include details on the product card, but the info is available on their website.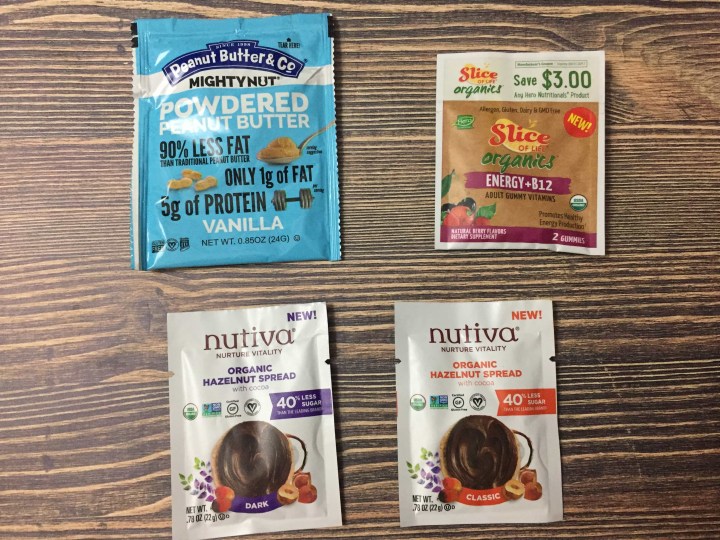 Mightynut Vanilla Powdered Peanut Butter: This isn't included on the website, so I think it's an extra. I find the texture of powdered peanut butters to be very off. I like that there's no oil and less fat, but honestly everything in moderation is fine so I don't stress too much about it. I would use this instead in a smoothie as a protein powder.
Slice Organics Chewable Vitamins: These are gummy vitamins with Vitamin B! I take a capsule multi every day but these are much more fun…
Nutiva Hazelnut Spreads: We were sent two flavours — dark and classic! I love Nutella but hate the big container and how much I eat it with a spoon.  These little packets are perfect for me.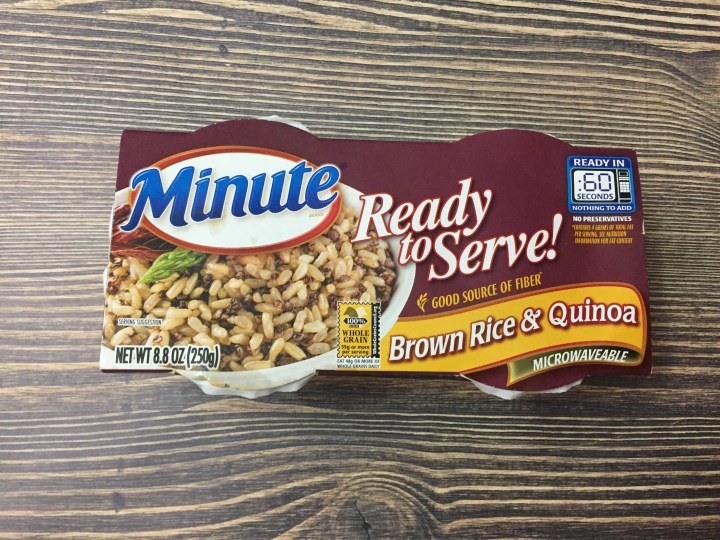 Minute Rice and Quinoa: Microwaveable rice bowls. I'm interested to try these; I don't eat enough rice but I love quinoa!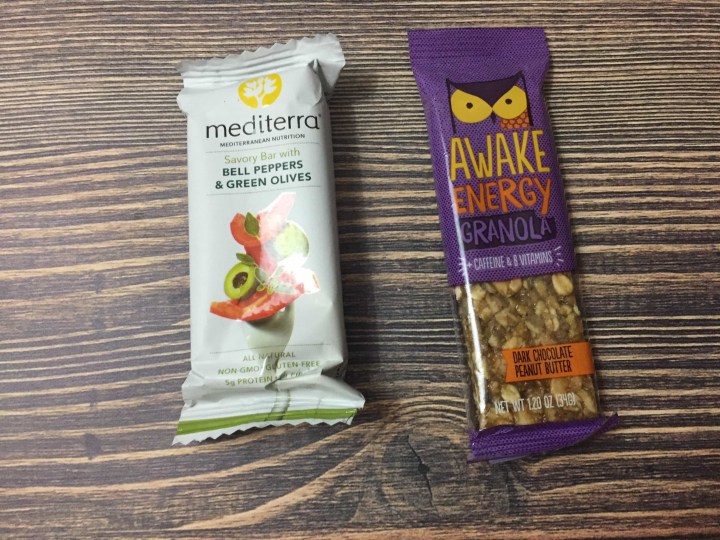 Mediterra Savoury Bar with Bell Peppers and Green Olives: This gets a hard "no" from me as I hate peppers and olives. It'll go to someone else to try.
Awake Energy Granola: I love Awake products! Chocolate and caffeine, how can you mess that up?!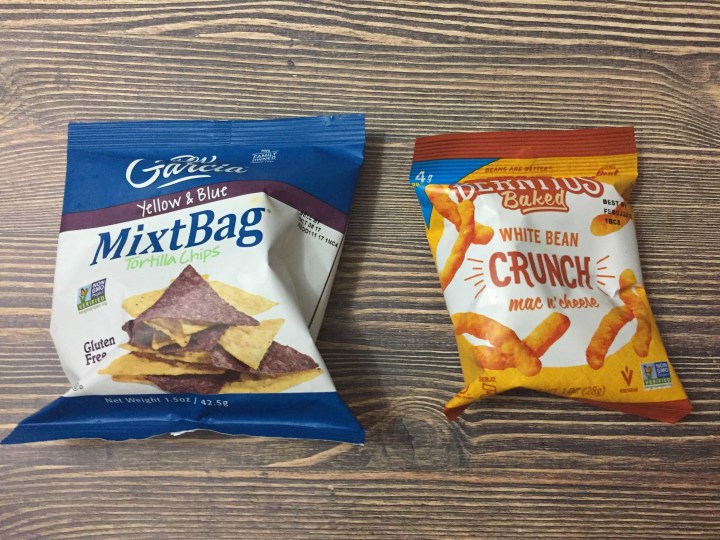 RV Garcia Tortilla Chips: A mix of blue and yellow corn chips. I like these as there wasn't a ton of salt added! I find my salsa, dip, cheese etc is salty enough so I like a lighter seasoning on the chips.
Beanitos Baked Crunches: I love anything Beanito! These are cheesies and they are just as crunchy and yummy, but healthier!
Sipp Ginger Blossom Drink: LWF sends drinks pretty regularly now. I am not a huge fan of ginger but this also has vanilla and lime for a more rounded flavour. I actually think it's pretty good!
Quinoa Queen Cereal: A cereal made with quinoa and citrus flavour. I actually didn't realise this was cereal and while I did notice the resemblance to Cheerios, just ate them by the handful.
This month's LWF was a nice mix of items. It's great trying gluten free brands I can't normally get here in Canada. Unfortunately that does mean that as a sampler box, it's frustrating that I can't actually repurchase anything included in the box.
What is your favorite Love with Food item from this month's box? Share below and let us know!