L.V. Kiki is a high-quality fashion accessory subscription box featuring 4-6 accessories for $19 a month with free shipping. The website boasts shoppable collections from head to toe with affordable prices.
I look forward to this box every month like a child waits for his/her birthday.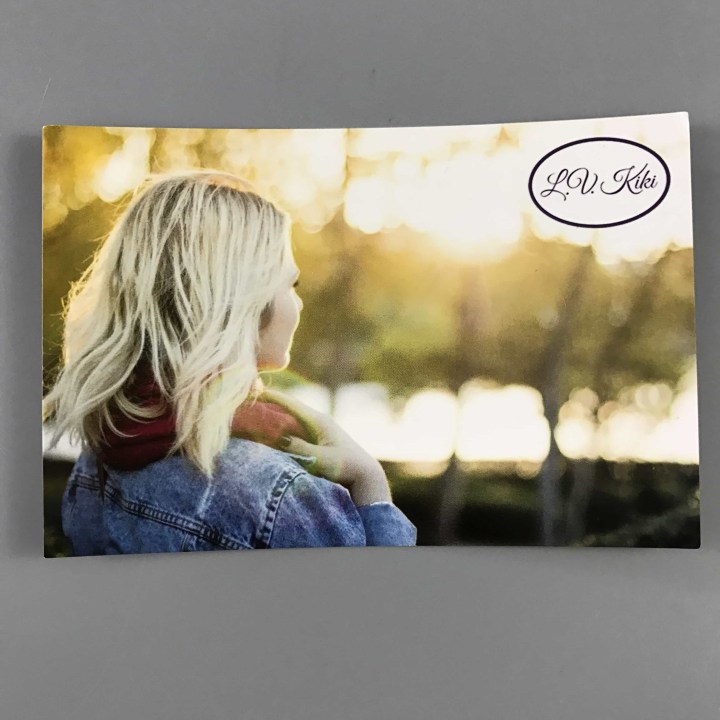 DEAL: Save 20% on your first month! Use coupon code HELLOTAKE20.
Information card does not give details about the contents of the box – just how to stay connected via social media.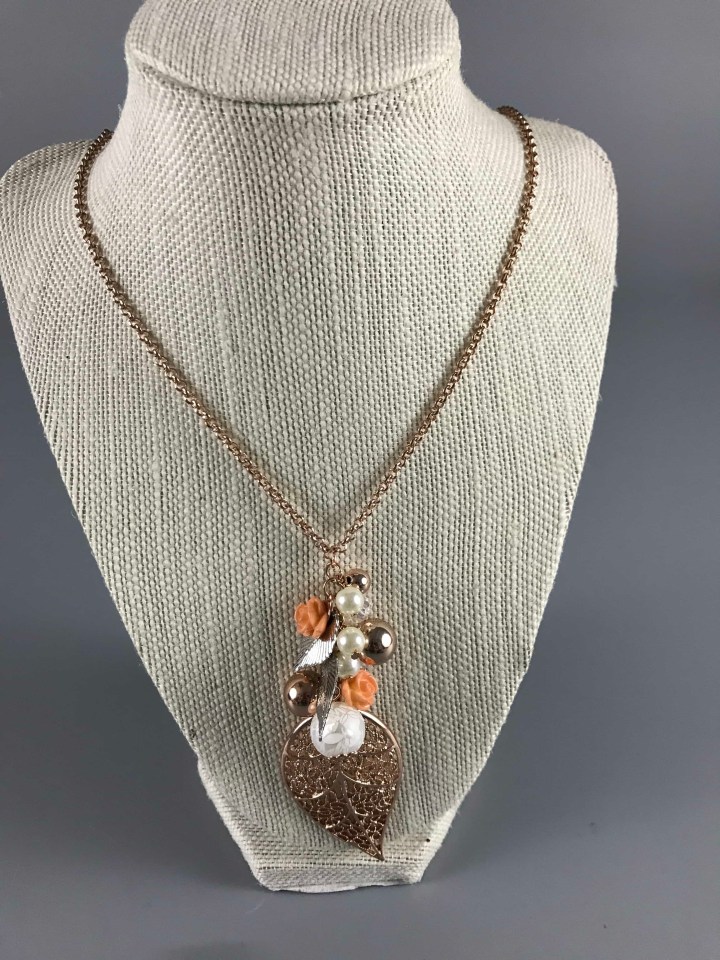 Gold Nature Necklace. I love the details in the leaf that is the center point of this necklace. It's simple and elegant. The white pearls and coral flowers add a touch of color making it the perfect statement piece for a great BoHo look. The more I look a this the more I fall in love.
Earrings Trio. I don't think I could have found a more unique trio if I had tried. These are each  pretty in silver and very much out of my comfort zone. I can imagine wearing them for a staggered layered look in two of my earring holes. I'm not sure I can think of an occasion to wear them but I am determined to wear them at least once together and separately.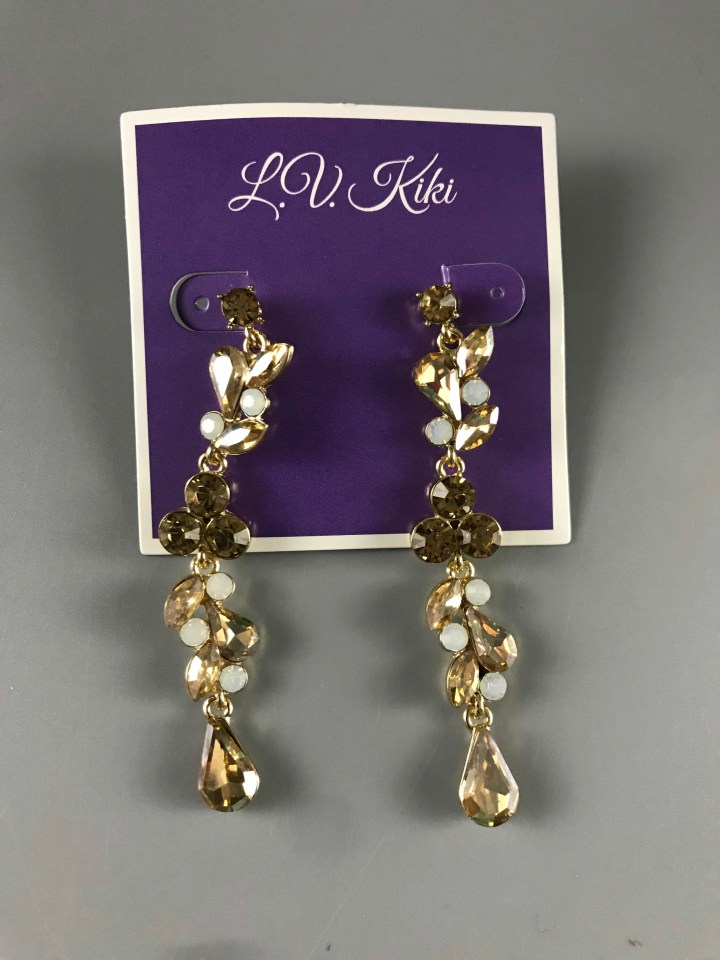 Long Statement Earrings. There is a little too much bling going on with these earrings for me but I bet they would look amazing with an evening gown or cocktail dress. They scream take me out for a night fit for a queen.
Black Snake Skin Print Purse. The size is perfect for going to the farmer's market or a summer concert. There's a nice pocket inside to help keep things organized. I only wish the long strap was removable but it's so cute that it has quickly become my go to bag. The number one selling point for me, it's  too small to become a catch all and my shoulders will not hurt when this is in use.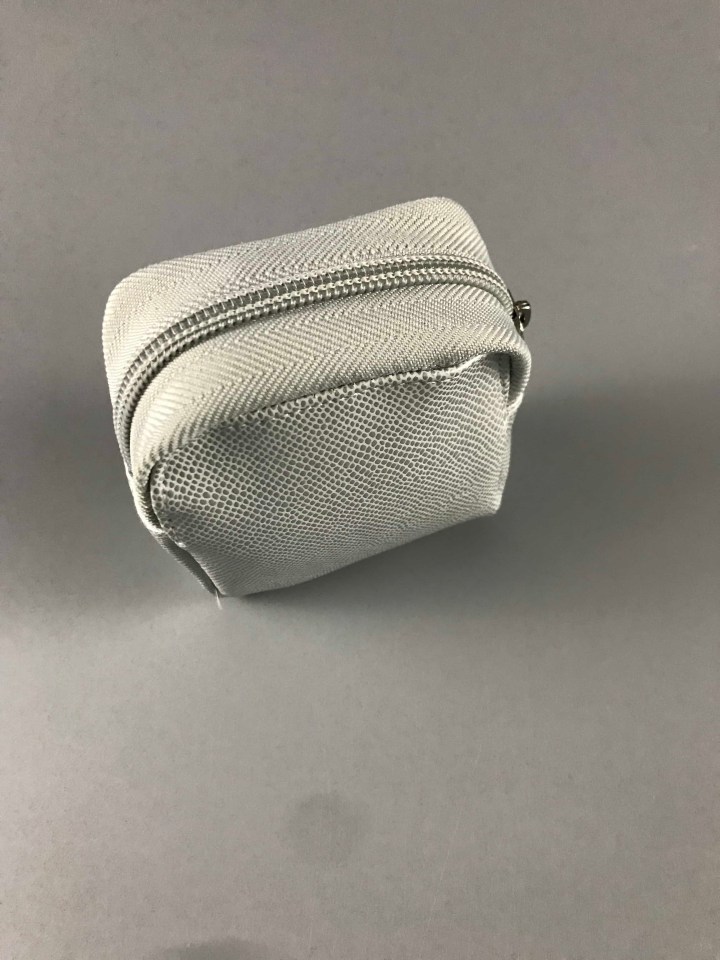 Travel Bag? No, it's a beauty emergency kit…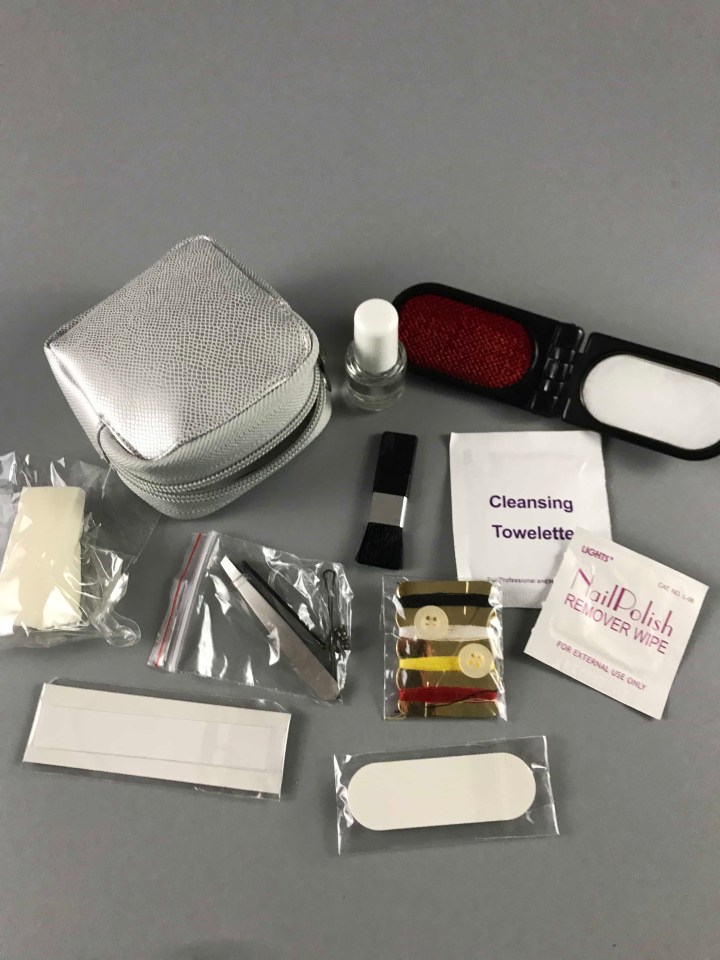 This is the most amazing kit I have ever seen, all beauty emergencies handled with great care. Nail polish remover, cleansing towelette, stain remover towelette, clear nail polish, thread, needle, extra buttons, double side tape, makeup brush, mirror/lint brush, tweezers, hair ties, bobby pins, earring backs, Emery board, and a makeup sponge! 16 essentials in one convenient place, it's this girl's dream kit.
Heart and Butterfly Key Chain. My daughter instantly fell in love with this and what's not to like! I like the stars and pearl decorations.
As always I love this box. The curators of L.V. Kiki always keep me on my toes and introduce me to accessories I didn't know I can't live without. The beauty emergency kit was my favorite item, these are all items I wish I had on me from time to time and to have them all in one place is going to make date night less stressful. I am in awe of the earrings this month and the giant step out of my normal style I will need to take. Thanks to L.V. Kiki I am not stagnant in my accessory game and I keep it growing stronger I can't wait for July!
What do you think of L.V.Kiki?