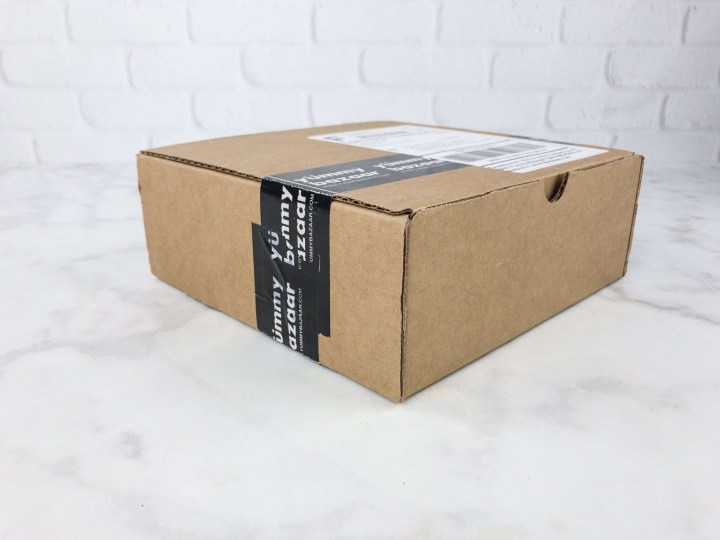 Yummy Bazaar is a destination food club subscription box. For the awesomely low price of $9.95 a month, you can get the Yummy Bazaar Mini (World Sampler Monthly Gourmet Club). Each destination box will take you on a food tour of 2-3 countries with 6-8 delicious, sample size products.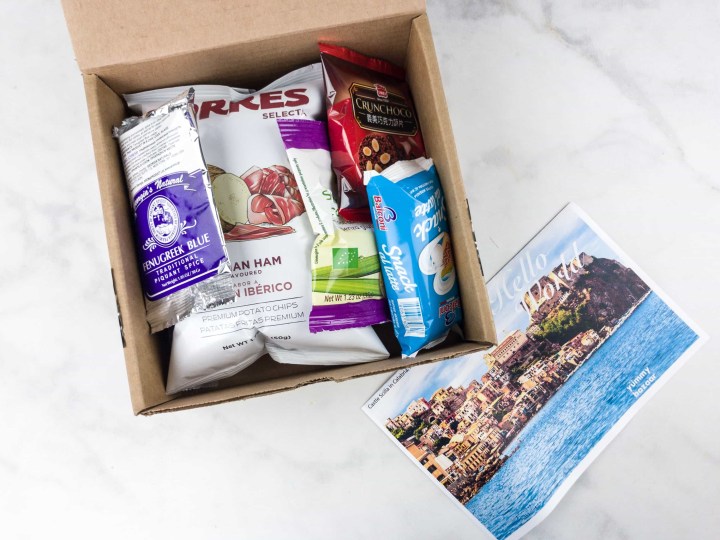 The Mini usually has items from around the globe!
The product description pages give a brief description of each item, along with a list of ingredients, several suggested uses, the retail price, and the origin.
Yummy Bazaar also offers a full-size gourmet food stuff box that concentrates on a specific country each month.  Check it out here.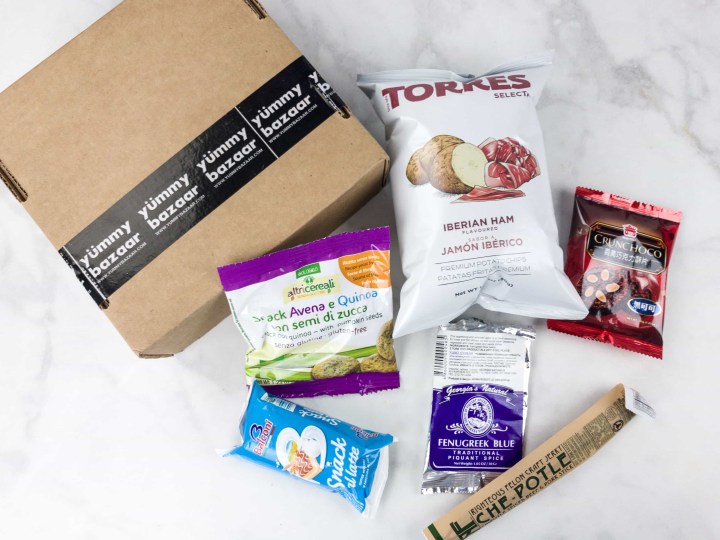 All the treats in our June Yummy Bazaar Mini Box!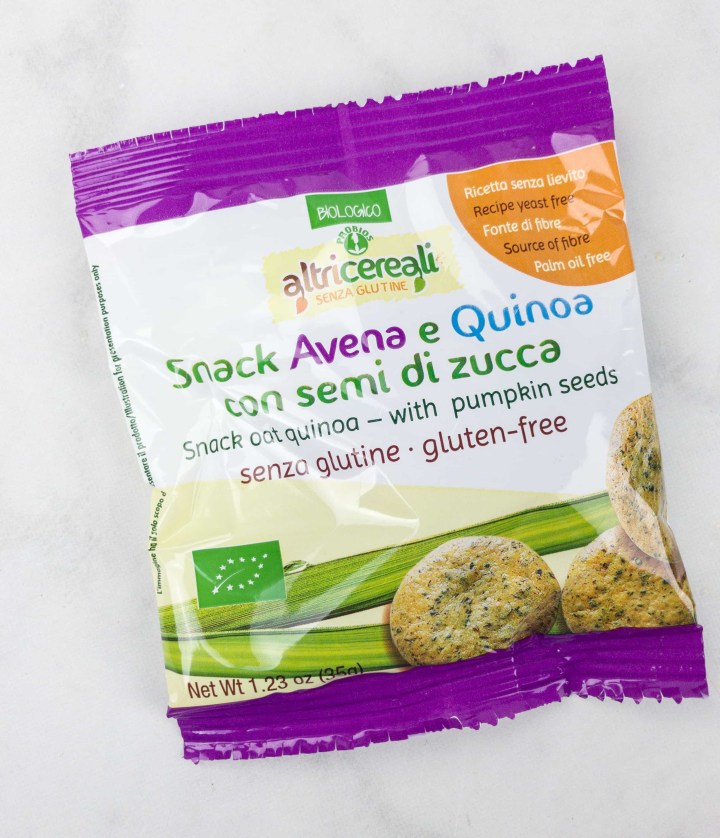 Altri Cereali Chickpea And Lentil Snack With Rosemary – Italy ($2.95) This gluten-free vegan cracker (or really, a savory cookie!) is made with quinoa and pepitas.
There's a hefty dose of lentil flour too, and it's seasoned with rosemary. I wasn't crazy about these on their own, but they are great little dippers, and the cookie shape is fun for a savory snack!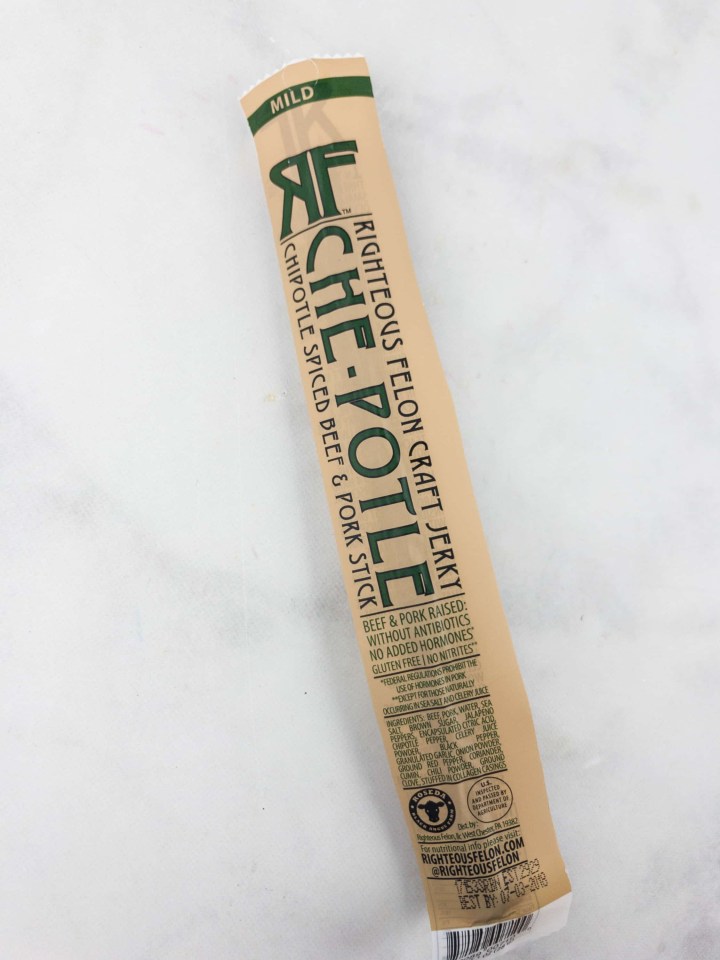 Righteous Felon Chipotle Spiced Beef & Pork Stick – USA ($2.45)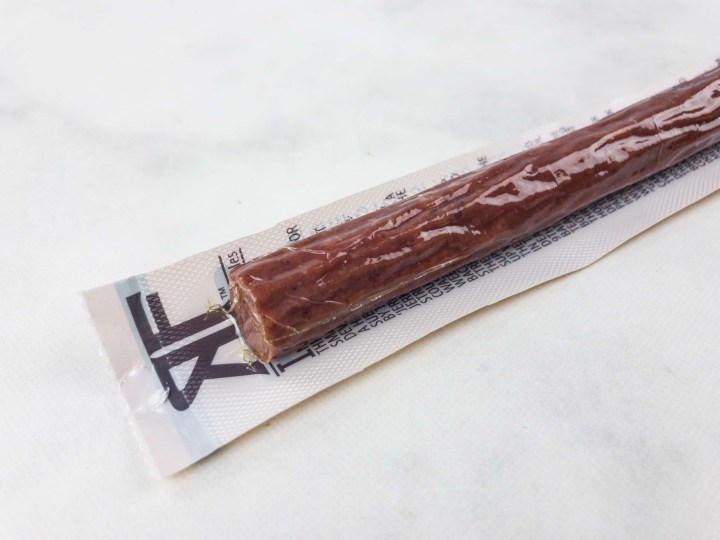 Here's the beef! It's actually a beef/pork mix and it's so good, with just the right amount of building heat from the chipotle, and it's growth hormone/antibiotic free. It has a great snap, and I really want to see more of these! I loved getting this item in the box. Do NOTE that when you sign up you can ask for a no-meat box though!
Balconi Snack al Latte – Italy ($2.95)
This soft little sponge cake has a milky filling sandwiched between 2 layers with a little drizzle decoration on top. It's everything you want a Little Debbie to be, but with none of the artificial colors/flavors/preservatives. Just soft spongey and filling goodness.
Georgia's Natural Fenugreek Blue Spice – Georgia ($3.95)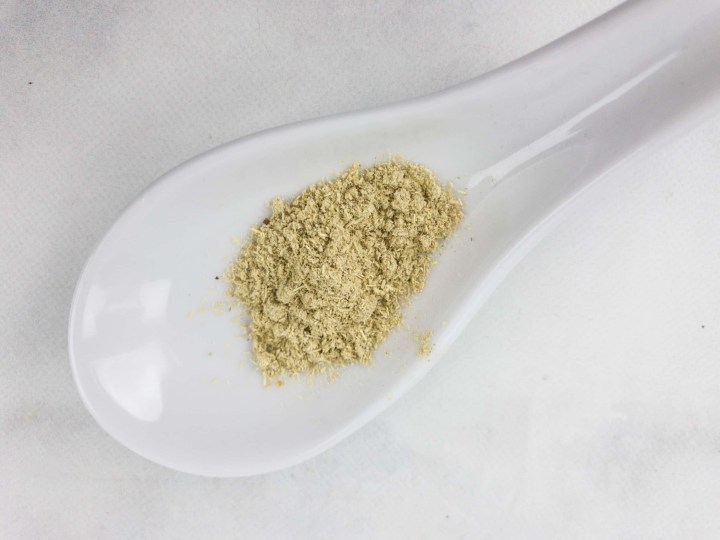 This smells like chicken bouillon! It's milder and more savory than regular Fenugreek (aka it doesn't smell like maple syrup) and we are totally going to use it as suggested – to flavor dolma. I'm thinking I'll probably do a casserole instead of actually stuffing vegetables, because that seems like too much work, but I've been really craving a dish like that, so I am excited to try this out.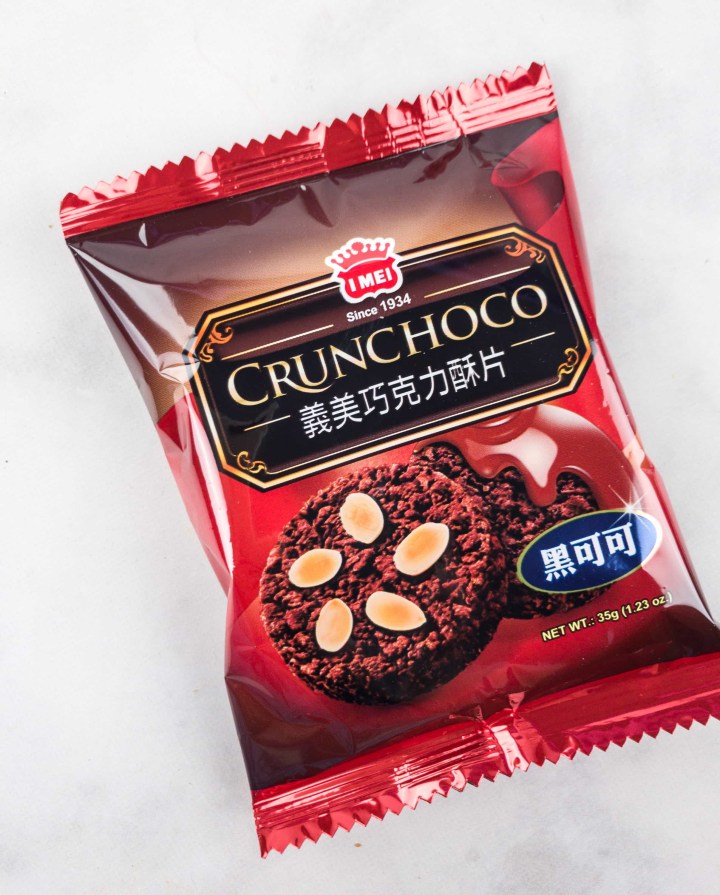 I-Mei Crunchoco Cookie – Taiwan ($2.55)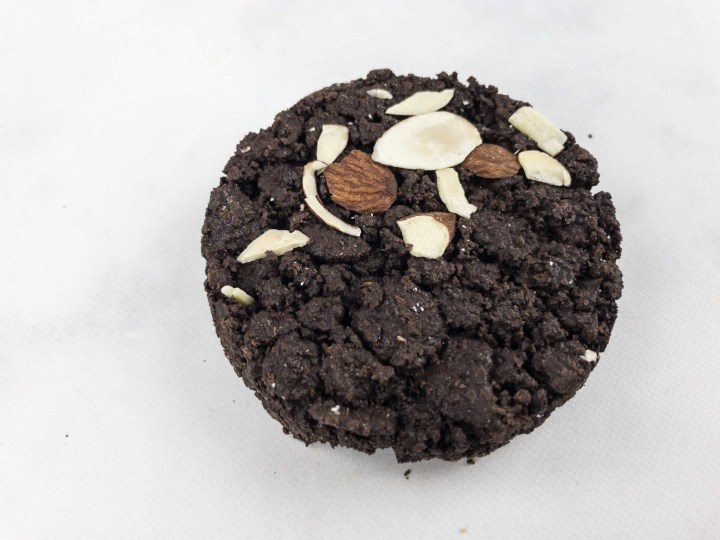 This puffy, crispy, crunchy chocolate disk is a bit of Taiwanese snack food magic. I really can't describe it, it's super delicious, and the almonds were nearly superfluous.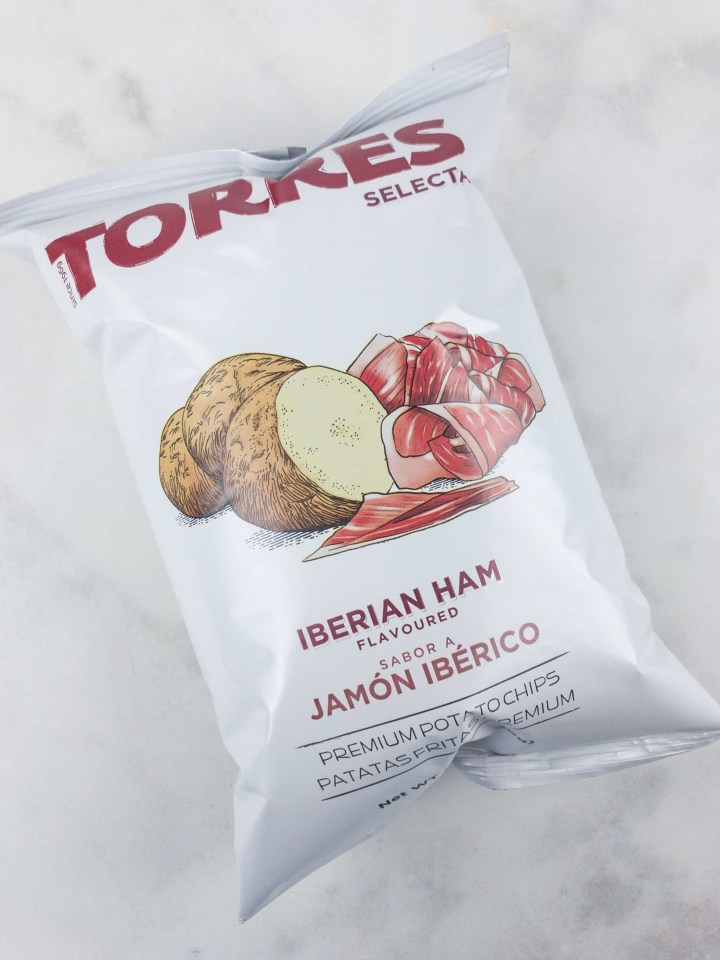 Torres Iberico Jamon Ham Potato Chips – Spain ($2.95)
Torres makes all these fancy gourmet potato chips (and puffs the bags up completely with air so they arrive mostly pristine). These have Iberico ham flavoring. Actually not my favorite by themselves, but add them to a sandwich? Sublime!
We think this is a great around the world mini snack box! For $10 including shipping there's always at least one full size item. I thought this month was really fun and I especially liked the jerky stick. Snapping into it now!
Have you tried Yümmy Bazaar? What did you think of this month's box?