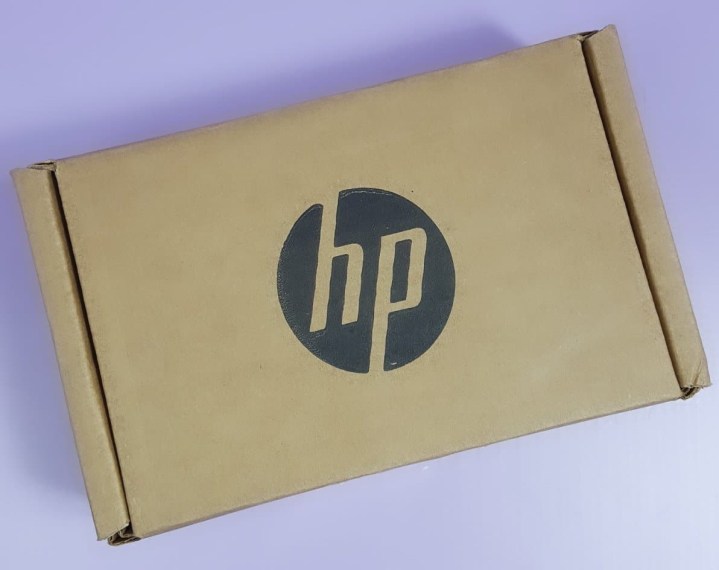 HP Instant Ink is a subscription service where you can get ink for your HP printersdelivered to your door. This service starts out as low as $2.99 a month. There is an easy 3 step process to get signed up with 3 plans.
I recently got a new printer and it qualifies for this program so I couldn't wait to give it a try.
This subscription isn't based on how much ink you use, but rather on how many pages you print. Accordingly it involves your printer communicating with HP to share your print volume – but could be a great way to save a ton on ink if your ink coverage tends to be high.
STEP 1
Make sure you have an HP Instant Ink eligible printer from the list below: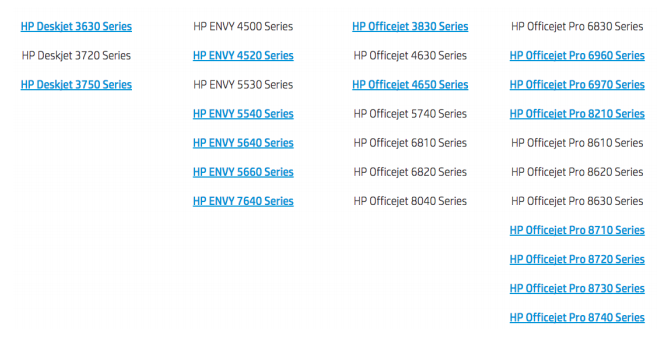 I've been wanting a new printer for awhile and my husband and boys got me one for Mother's Day. I will say it is the best birthday gift ever. I am so happy and I absolutely love printing with it.
DEAL: Save up to 50% on Printer Ink Replacement with HP Instant Ink! Receive an Additional 3 Months Free – Use Promo Code 3MONTHS! You can also get your first month for free upon sign-up when you use this link!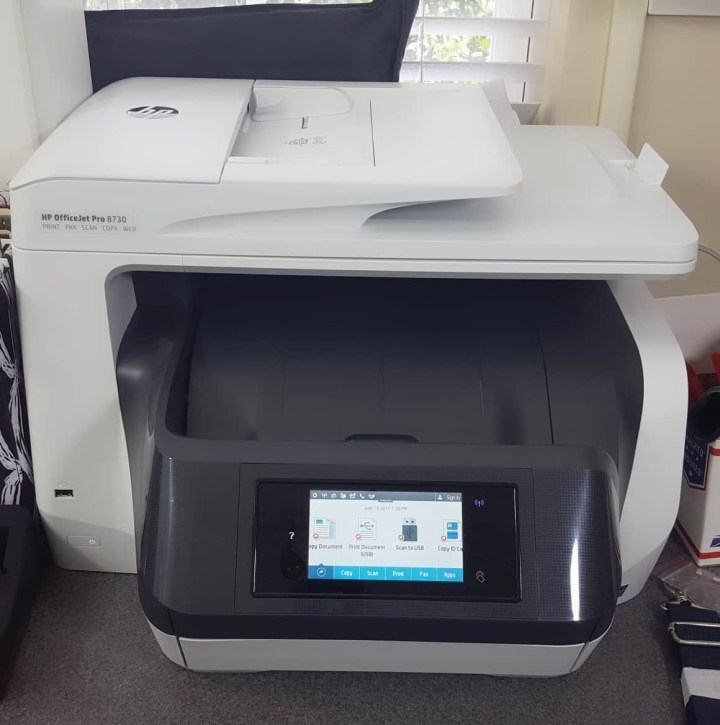 I'm going to gush on my printer (the HP OfficeJet Pro 8730) for a few minutes.  It is fantastic and the print quality is so great. I work from home and I'm also a big scrapbooker so I print a bunch and I get pretty cranky when things don't print like they are supposed to and my new printer works and is awesome.
I mean look at this? It is awesome and even the lime green comes through and you can see his freckles. I LOVE it!
STEP 2
Select your plan from the 3 monthly options. Plans are month-to-month without annual fees. You can customize your plan based on how much you think you'll print at home. Plans can be changed at anytime (without a fee). What's great about this is that if you do not print your maximum pages for the month, any "extra" pages are rolled over into the next month's printed pages quota at no additional cost.
Here are the plan options: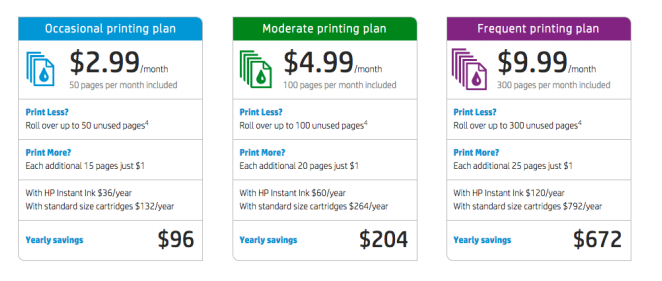 I picked the moderate plan since that looks to be about where we are with our printing but HP makes it easy to change if this doesn't work for us as we go through.
STEP 3
Your printer will alert HP when your ink levels get low and they will mail you new ink cartridges. You are not charged for the ink cartridges every time they ship you new ink. The monthly fee covers all the ink you need. Prepaid envelopes will be sent with your new cartridges to mail back your old cartridges so they can be recycled.
Inside the box was another box that held all the contents nice and secure.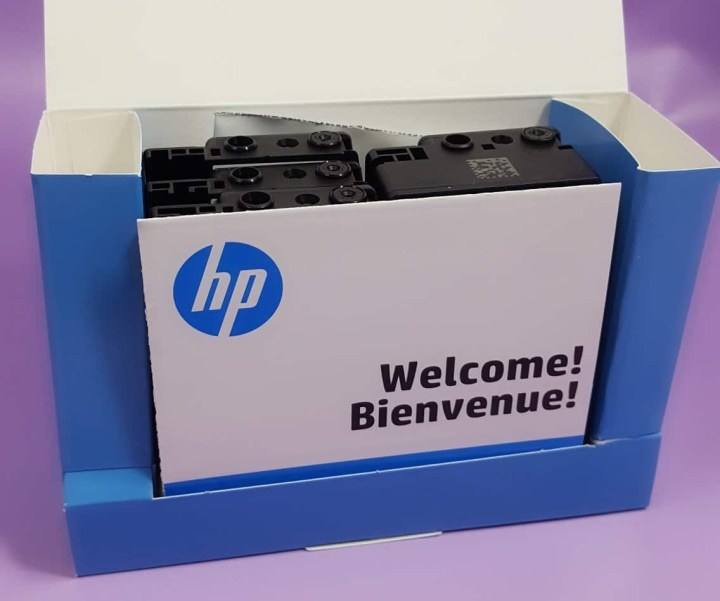 I love how everything fits right in the box and the instructions are easy to find.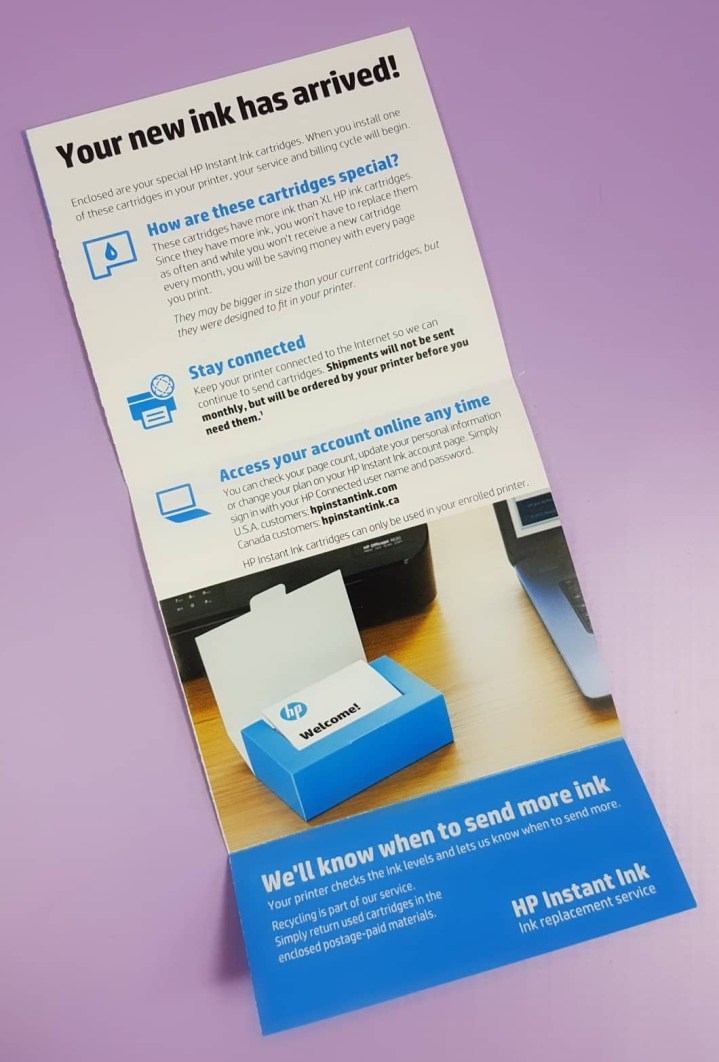 The inks come with some information on how the system works and how you can return the used cartridges.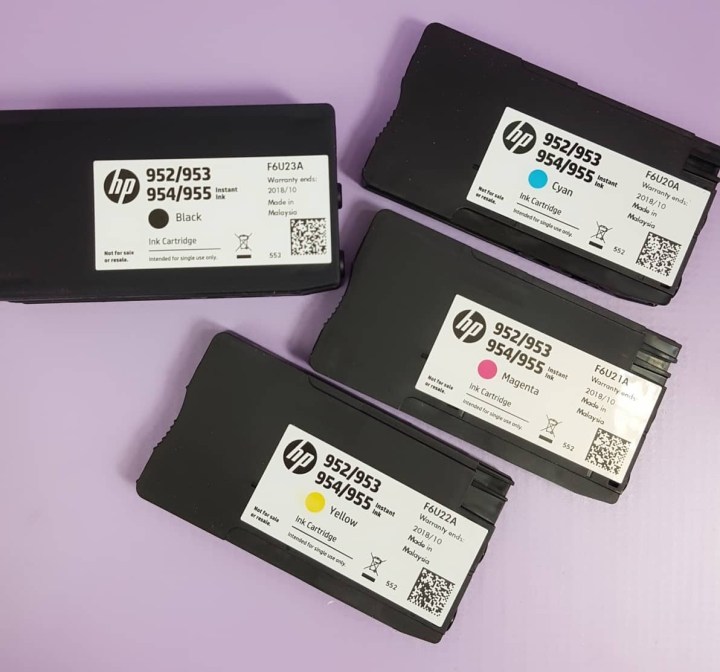 Here are the cartridges that came for my printer.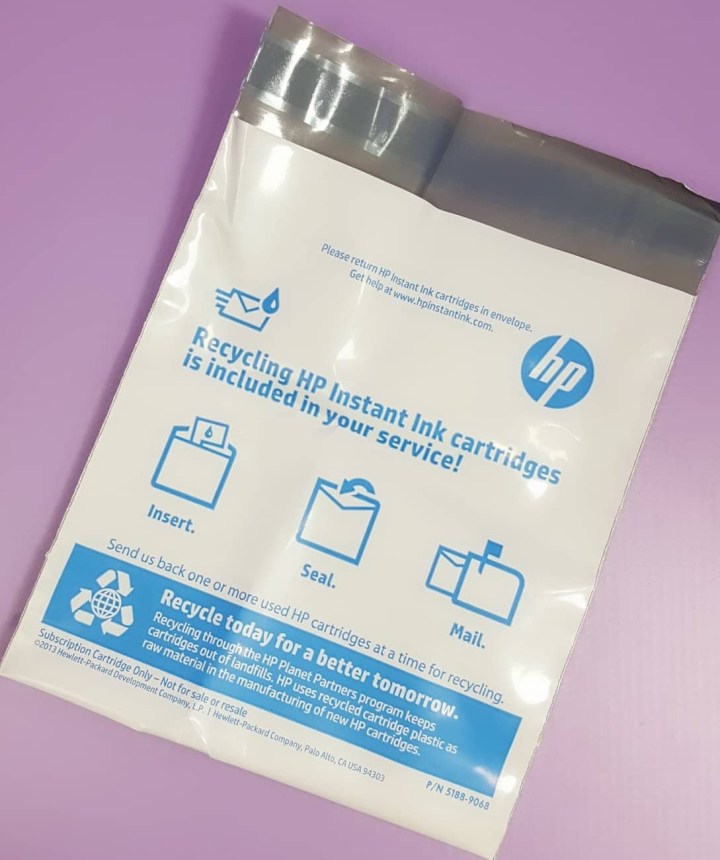 Since this in my first package I don't have any cartridges to return but for future boxes I just take out the old ones and put them right in here and send it back out.
I am so excited with my new printer and with me printing like crazy have my inks come right to me is such a great feature. Ink is one of those things that I always forget to buy when I'm out and then I really need to print something and I have to rush out to get some. HP Instant Ink takes care of that and I will always have ink coming right when I need it.  This is so perfect and is a great time saver and so useful for all of us that are always so busy.

FYI – you will need to sign up with an HP Connected account in order to subscribe. I'm going to be using my printer just like I would normally over the next 3 months and report on the results as we go forward!
Visit HP Instant Ink to subscribe or find out more!