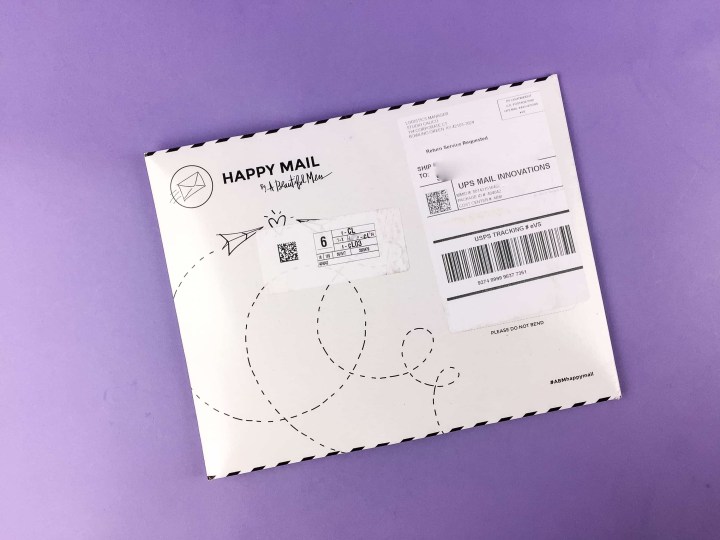 Happy Mail is a stationery subscription box designed and curated by A Beautiful Mess! Subscribers get $50 (retail value) of stationery, for only $20 per month. You also get extra goodies like notepads, stickers, journals, and a lot more!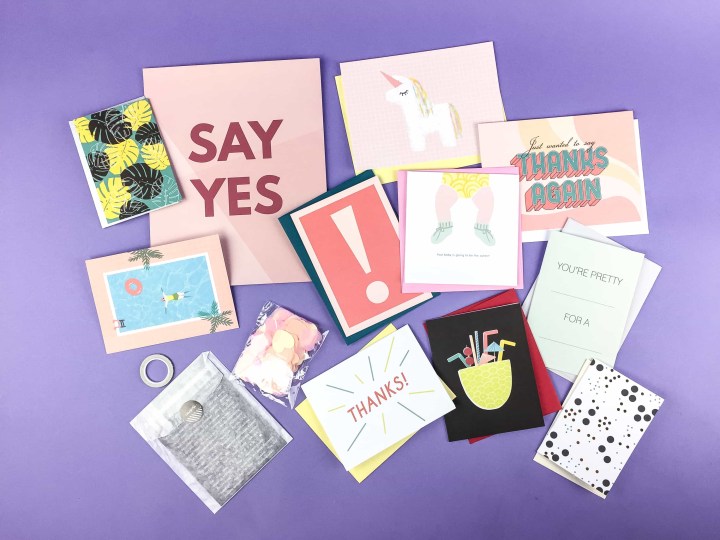 Everything in my June 2017 Happy Mail box!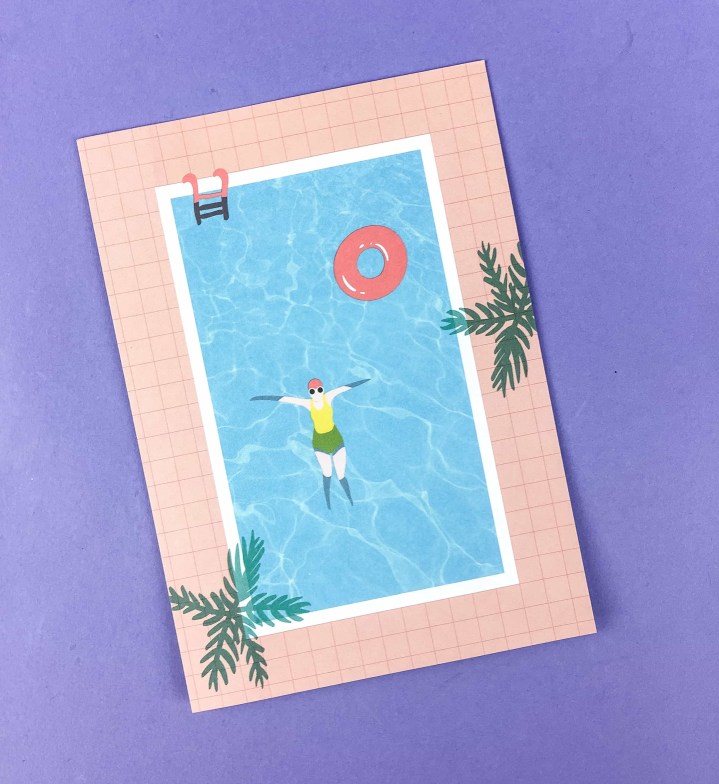 Wish You Were Here! Post Card – I think it would be fun to send a post card to friends or family back home while you're on a vacation in a faraway place!
Nothing says "wish you were here!" better than a post card and a handwritten message.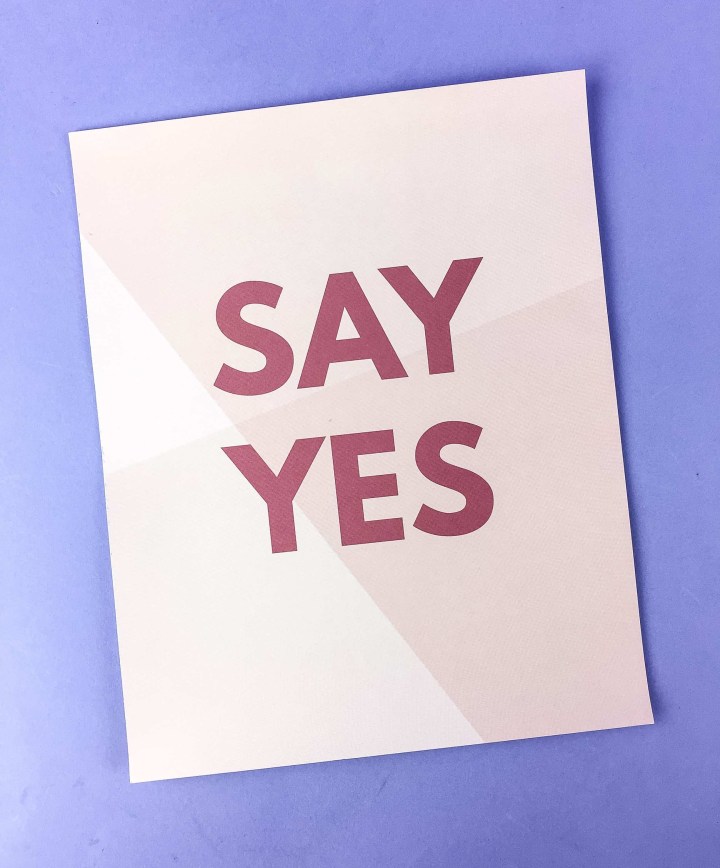 Say Yes Art Print – Whether it's a simple date at an ice cream parlor or a long vacation overseas, this will surely come in handy if you want to invite a loved one or a friend.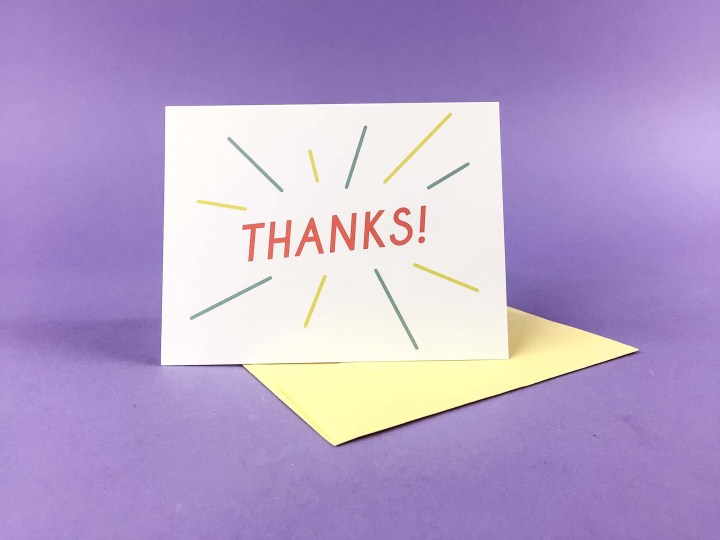 Thanks! Greeting Card – Sweet! There are so many things and people to be thankful for, so we'll surely find a use for this card soon.
Tropical Cocktail Card – I like how the cocktail stands out on the black background.
Summer or not, there will always be a good reason to celebrate!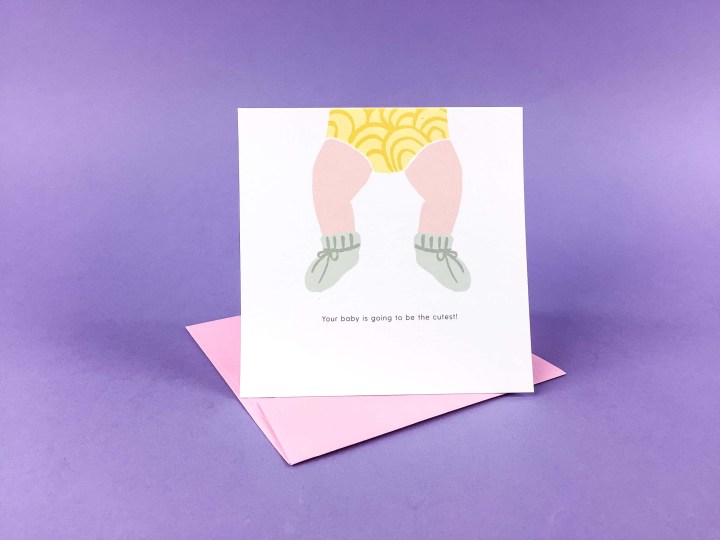 Your Baby Is Going To Be The Cutest! Card – The most adorable thing to send to parents-to-be.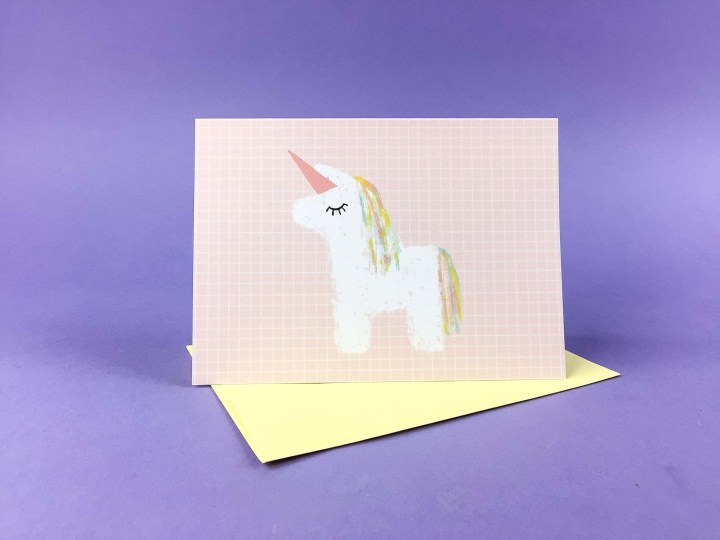 Unicorn Card – Anything with a unicorn on it becomes instantly pretty.
A little twist on the usual "happy birthday" greeting!
"Thanks Again" Card – For those times when you just can't stop thanking someone!
You're Pretty Card – A fill-in-the-blanks card that allows us to be creative.
It's actually a birthday card, so don't forget to fill it in with positive messages!
Well Yay! Card – Congratulate someone, regardless of how big or small their success was!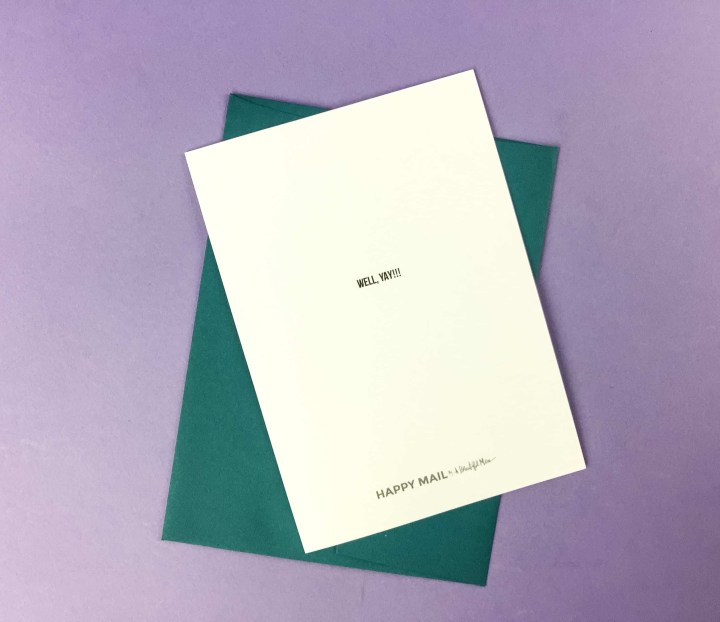 Simple yet fun and thoughtful.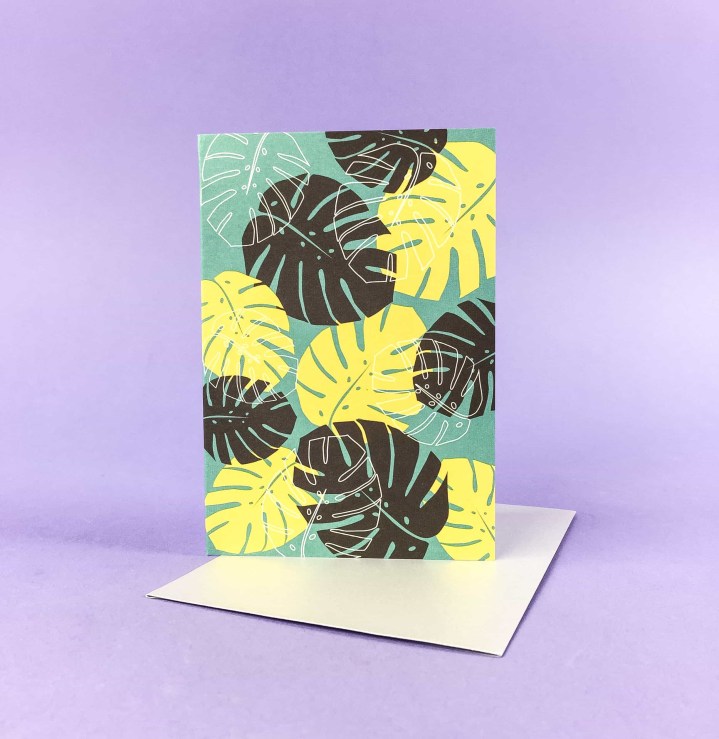 Palm Leaves Card – Get the tropical vibes going!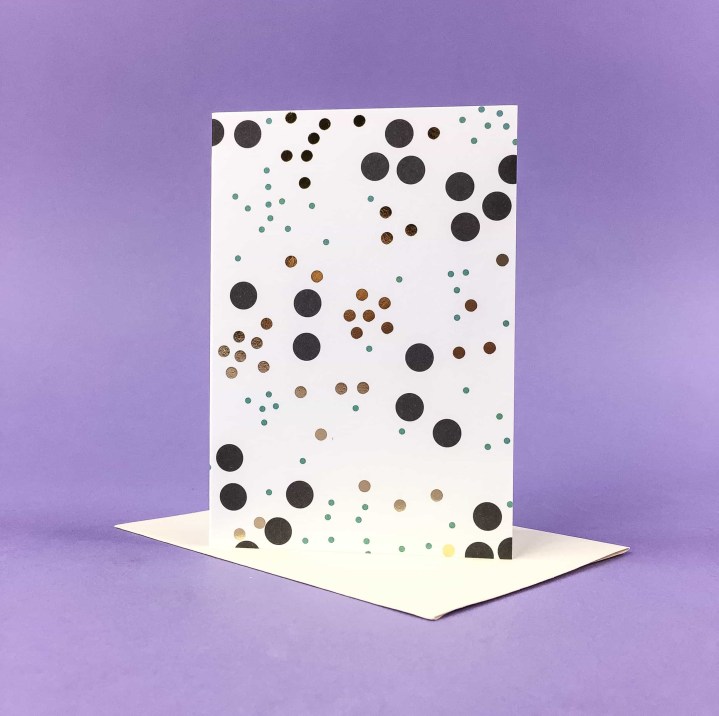 Circles Card – Clean and simple, this is an ideal "just because" card.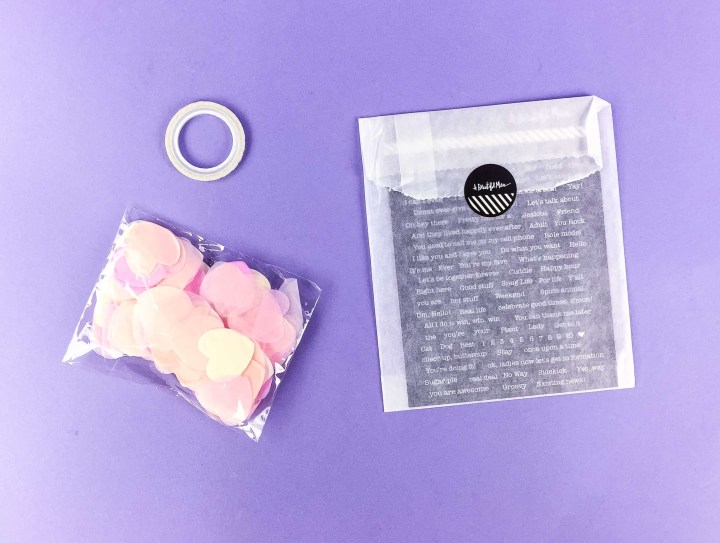 We also got a washi tape, sticker sheets, and confetti!
Pineapple Washi Tape – This washi tape with a cute pineapple design can be used for sealing envelopes, decorating cards, and prettifying some dull spaces!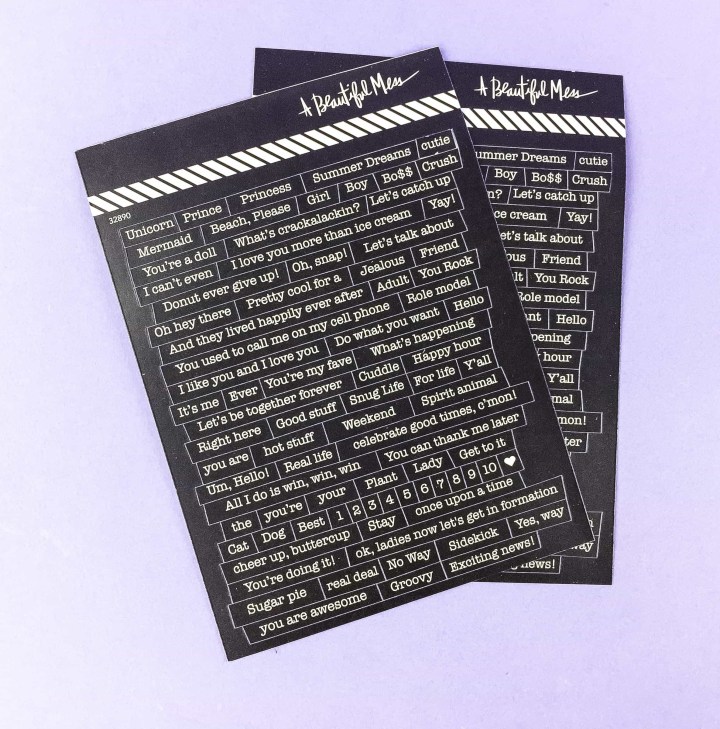 Word Poetry Sticker Sheets – Great for scrapbooking, but can be used for decorating cards too. Let's get poetic!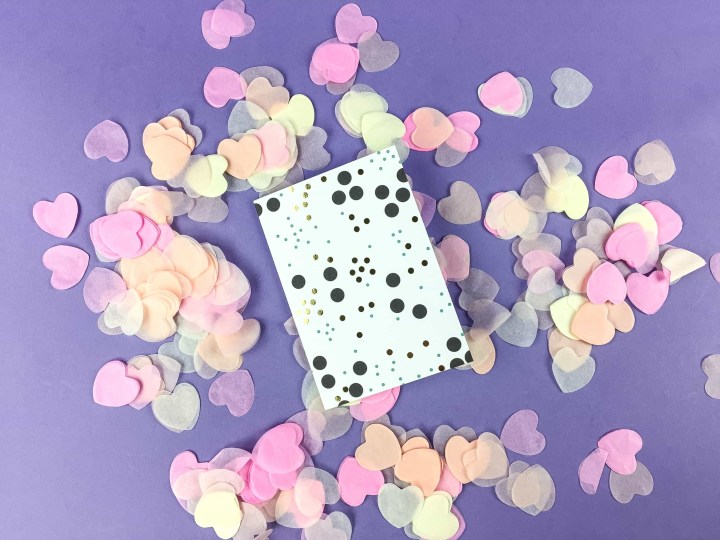 Pink and Yellow Hearts Confetti – Aren't these heart-shaped confetti the cutest?
I like the mix of cards that Happy Mail delivers. They always include basics/classic cards, plus seasonal must-haves with fun and cute designs! There had been a few weird cards in the past packages, but what's good about this subscription is that we always have fresh styles to look forward every month!