Hang Squad is a monthly subscription that sends two pairs of earrings to your mailbox. For $22 per month (shipping included), you can either get a classic, trendsetter, simple & sleek, or funky & fun pair of earrings. There is a quick survey to help get make sure you get the earrings best suited to your personal style. Even the box has a fun style to it, makes my mail box not seem so boring.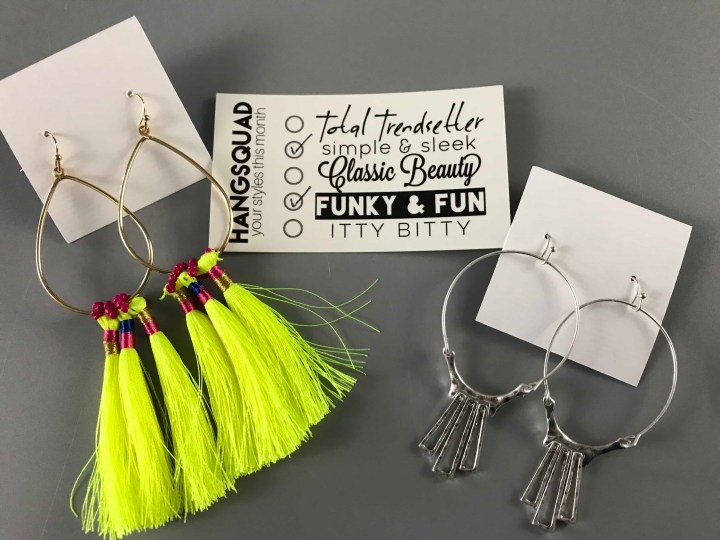 All of this style in a tiny little package. I am missing the extra touch of class the little black bags brought and the added mystery. I'm sure this is more cost effective just not as pretty or easy to reuse.
DEAL: Save $5 on your first month with coupon code HELLOSQUAD.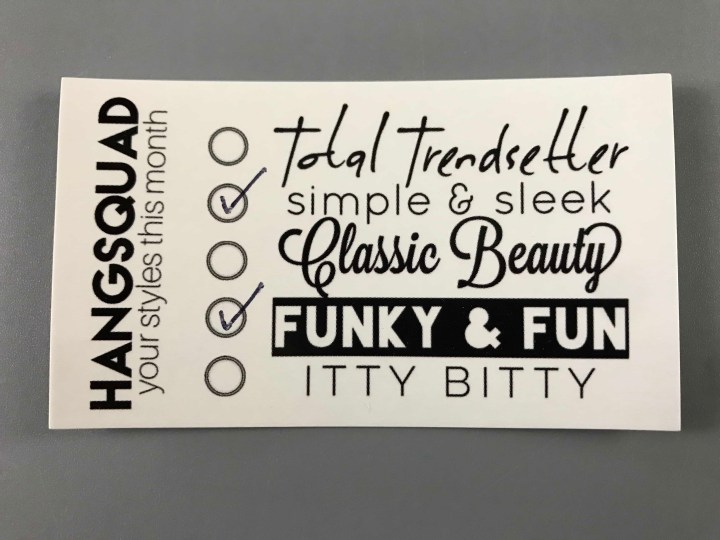 In case you forget what you put into the style survey, they tell you what this month's selections are. I got simple & sleek and funky & fun selections.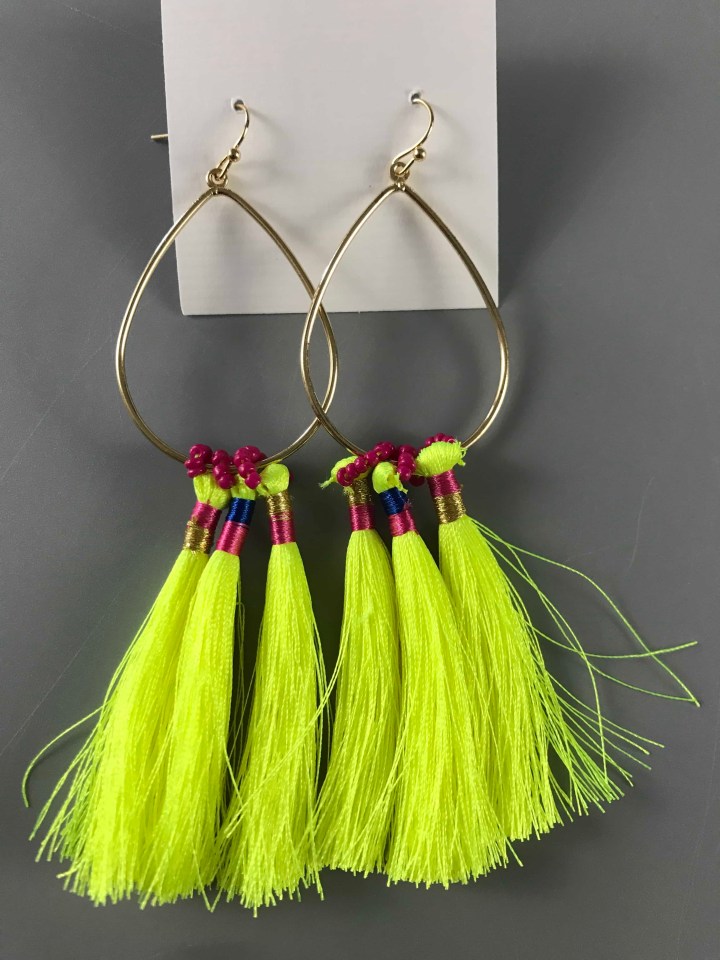 Neon Tassel Earrings! I am so overly excited about this pair of earrings it isn't even funny… I love bold and colorful items, these are at the top of my list right now. They have almost as much personality as I do, so together we are going to rock the world. Please watch out for me and my awesome new accessories, we are bringing a cuteness overload to a summer venue soon.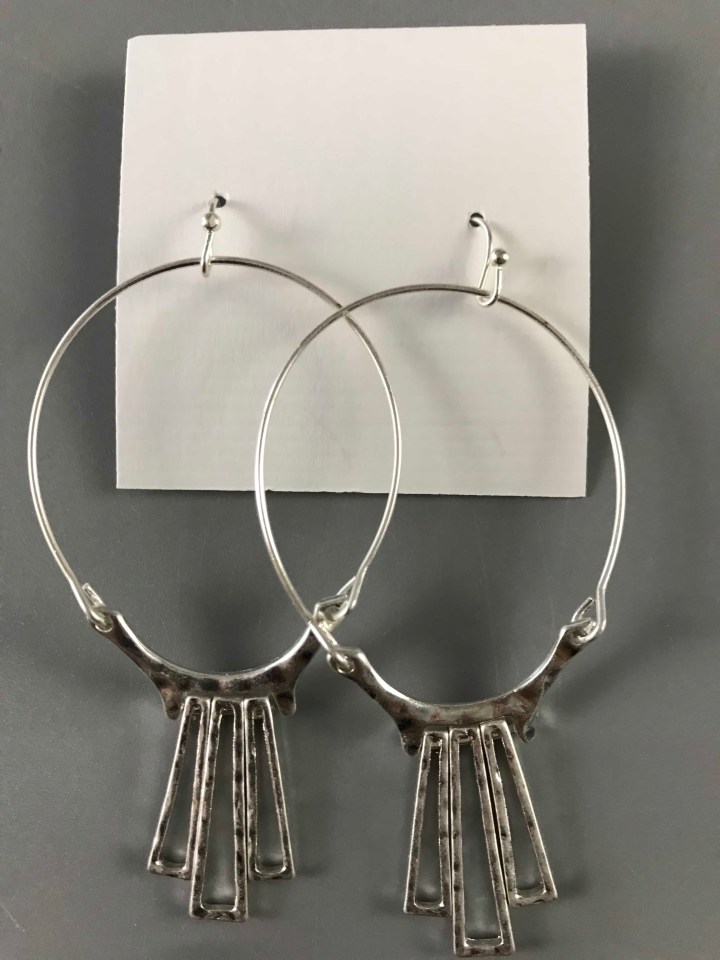 Beautiful Silver Dangle Earrings. I'm happy with this selection because it evens out the funky and fun pair. It's nice to have a versatile pair that will make me look age appropriate and step up any outfit. The fact that these aren't just plain with straight lines also brings a smile to my face.
Only $22 a month for unique, stylish and beautiful earrings. I love that HangSquad works hard to take me out of my normal earring style box without being overly pushy. I loved the neon set as it really speaks to my wild and crazy colorful side, so thank you for sending me these ad making me struggle to find the perfect outfit to make my husband eat his words. Summer is a time for fun and I think HangSquad has hit it mark this month. Also I love the hand written notes I get with each month, it makes me feel so special… I hope everyone gets this added perk. Cannot wait to see what July brings to my door, for my husbands sake I hope it's a little more tame.
What did you think about HangSquad?