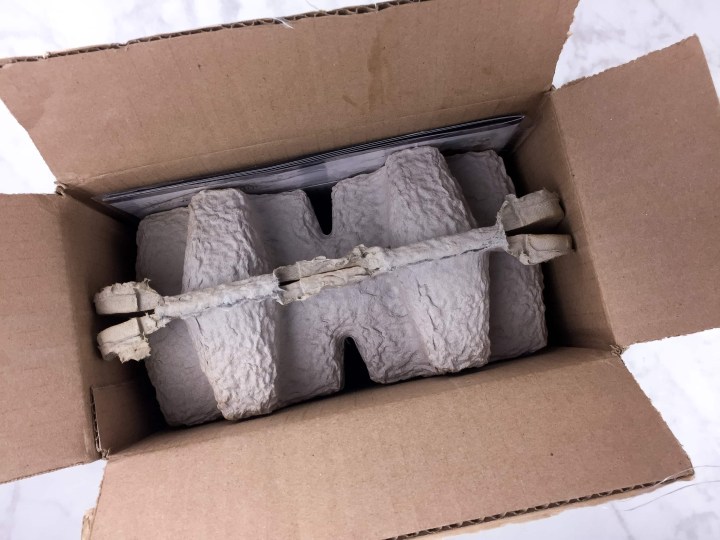 Gold Medal Wine Club delivers 2-3 bottles of wine to your door either monthly or quarterly depending on your preference. Prices range from $35 to $74 per month or $75 to $179 per quarter. They offer many, many subscription options, each focusing on different kinds of wine (variety, rating, origin).
This is a review of Gold Medal's Gold Wine Club. Their most popular club, it's $39 per month.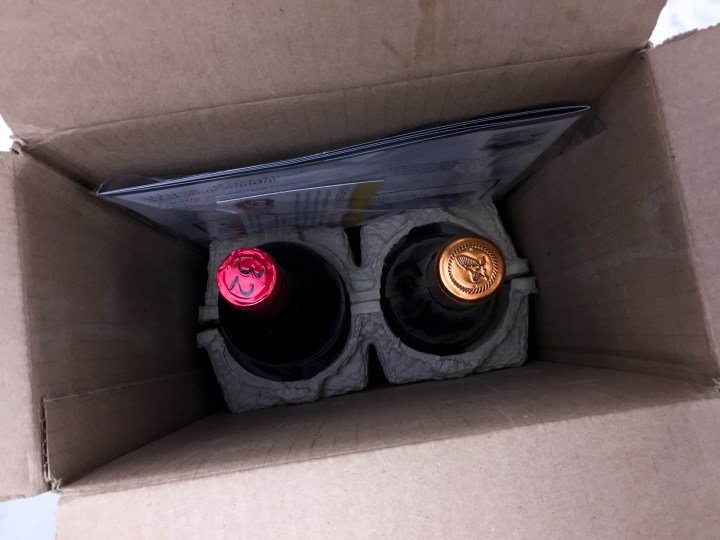 These 2 bottles are a selection from Gold Medal Wine Club's Gold Series.
DEAL: Save 10% off annual subscriptions! No coupon code, just use this link! Bonus wines & gifts start at 3-month memberships.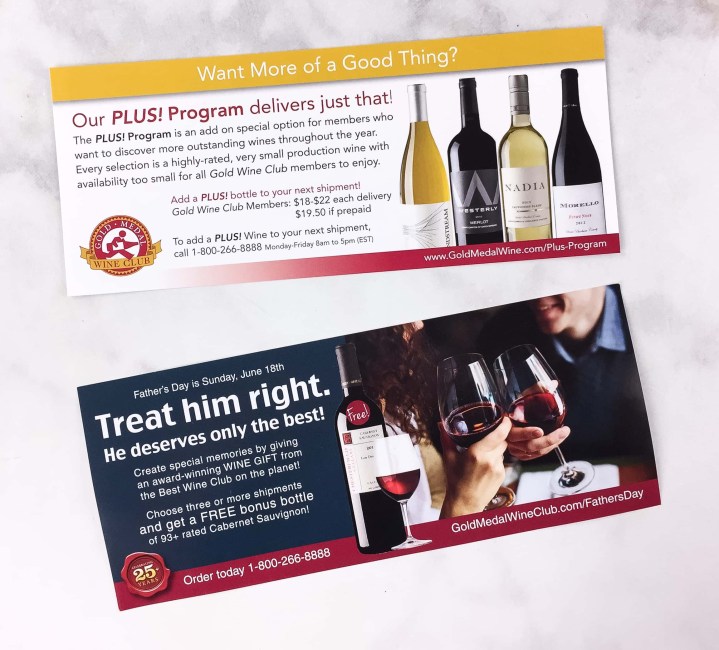 Along with receiving great wines, you also get discounts on reorders of your favorites, plus bonus bottles for successfully referring friends!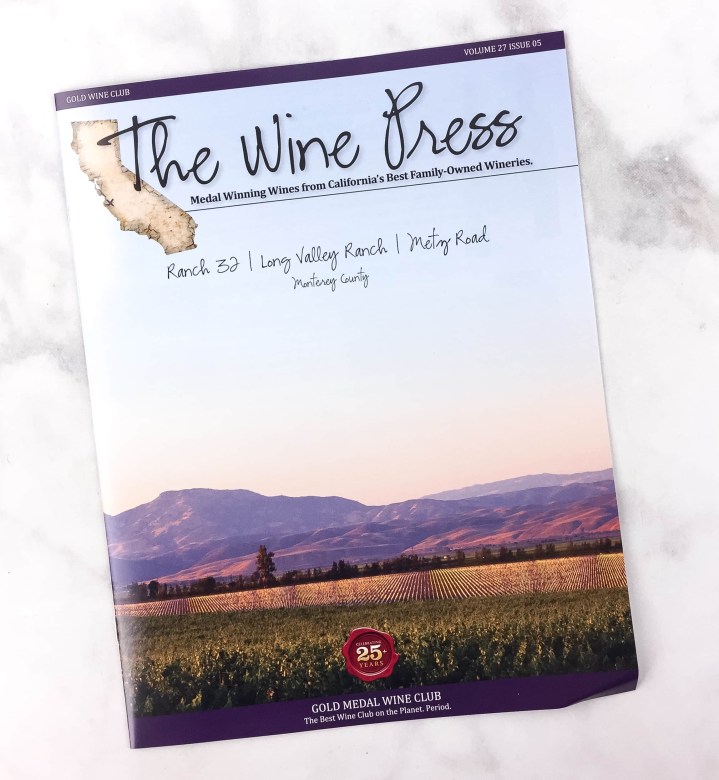 This subscription comes with a magazine called The Wine Press. The mini-mag features the winemakers and selections appearing in this month's club boxes. This issue was all about Ranch 32/Long Valley Ranch/Metz Road in Monterey County.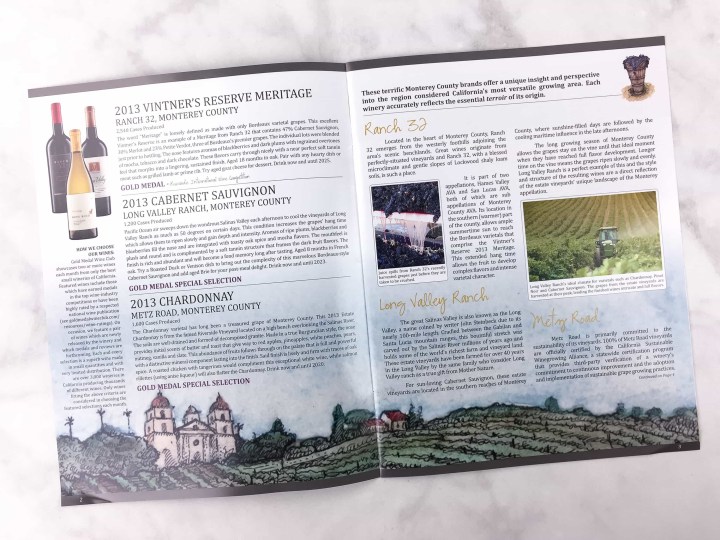 Our two-bottle subscription included two of the three wines featured in the Wine Press.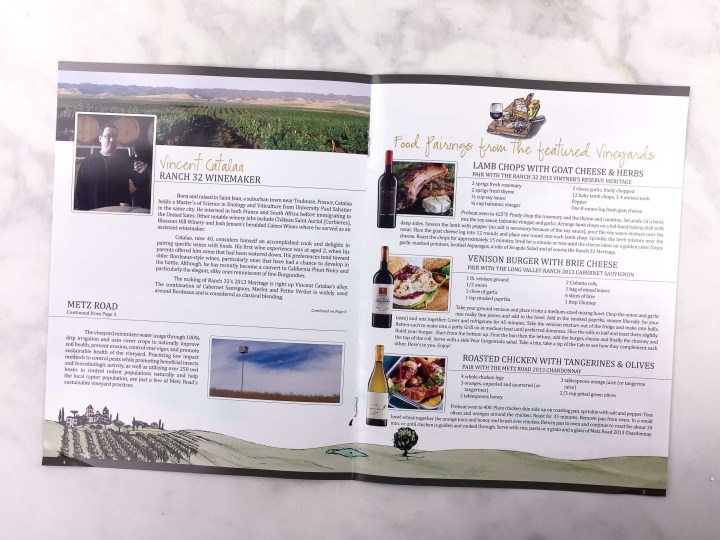 The Wine Press talks a bit about the winemakers behind the selections, their recent awards, and their philosophy – the winemakers even contributed some recipes that pair well with their wines.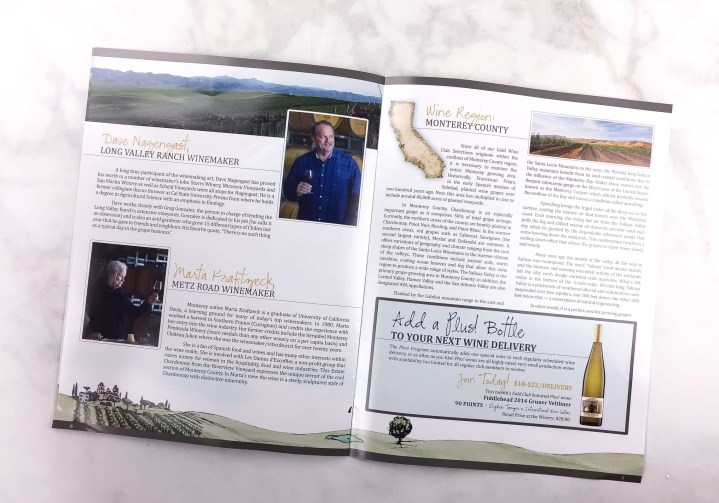 The wine regions are spotlighted, too, with emphasis on the geographic and weather peculiarities that set the region apart.
The Winemaker spotlight is quite extensive – there is a lot to learn in the Wine Press.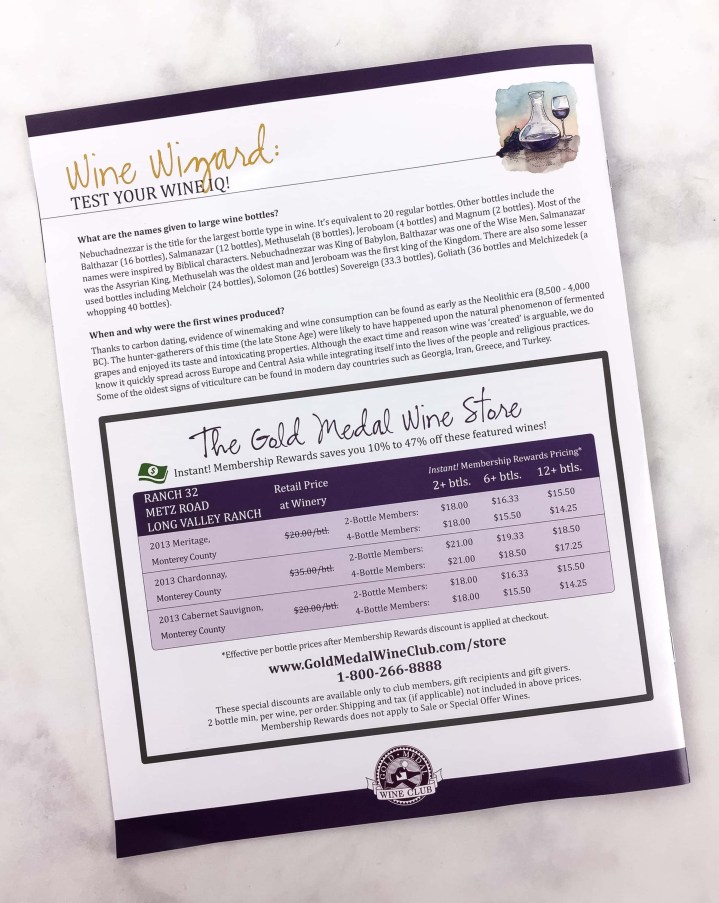 Reorder pricing is included, with discounts for larger orders.
Here are the two bottles of wine this month! Both are proud members of the Gold Series!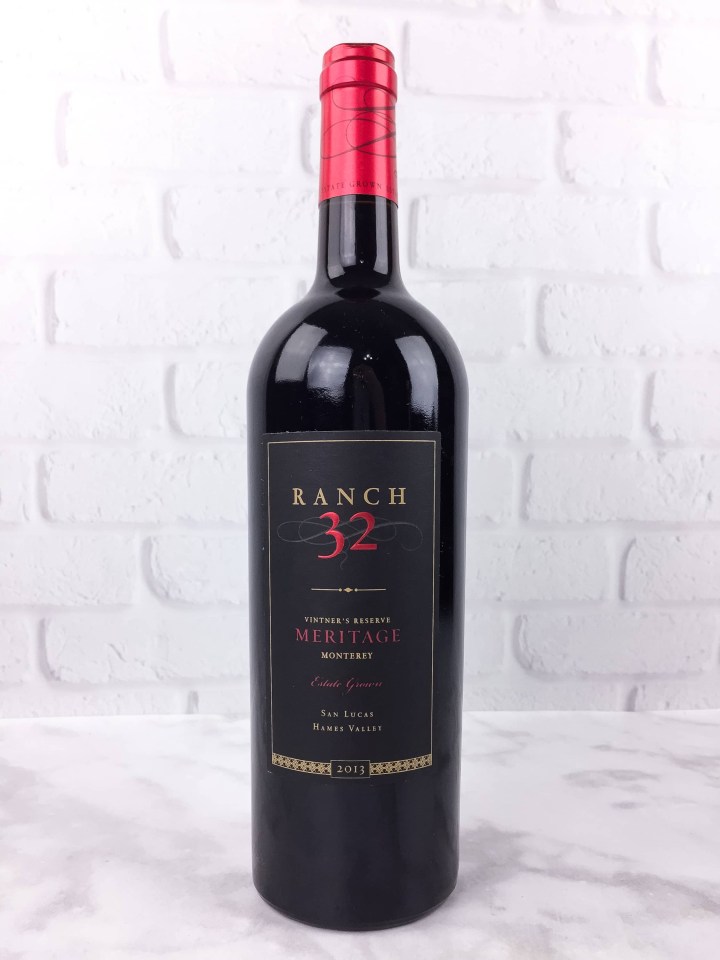 2013 Vintner's Reserve Meritage Ranch 32: A Meritage is a wine comprising solely varietals from the Bordeaux region. This version blends Cabernet Sauvignon with lesser portions of Merlot and Petit Verdot.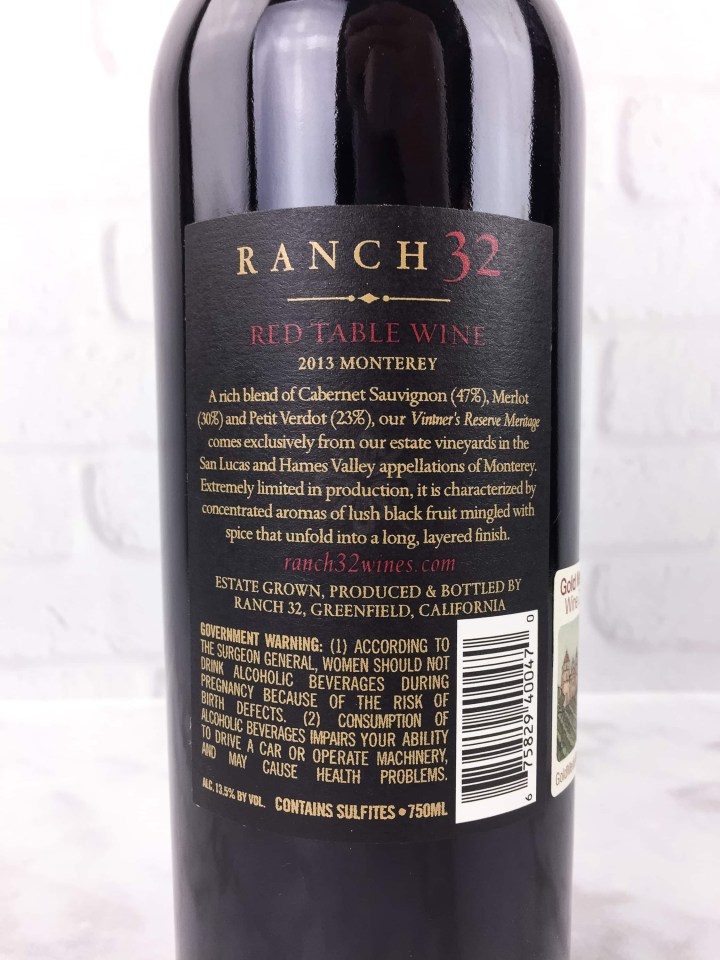 The result is a wine heavy in dark blackberry and stone fruit flavors with a spicy character and gentle tannins. Aged 18 months in oak prior to bottling, this blend boasts chocolate and tobacco notes underlaying the dark fruits.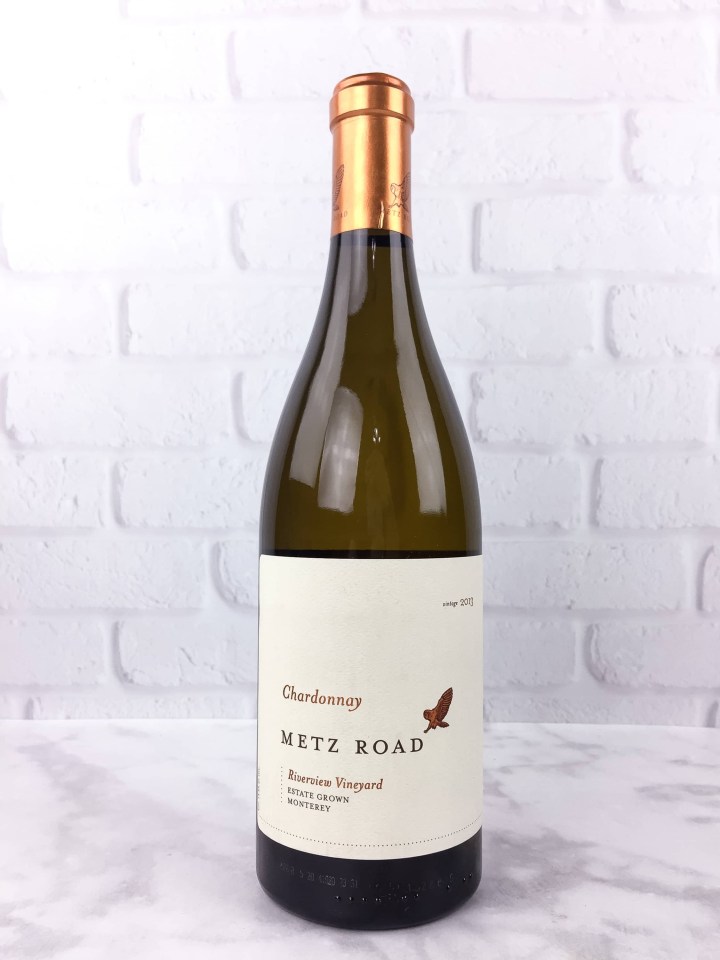 2013 Chardonnay Metz Road: This Chardonnay pairs a classic buttery, vanilla-laced composition with light fruits, spice, and a pleasant minerality imparted by the granite-rich soil.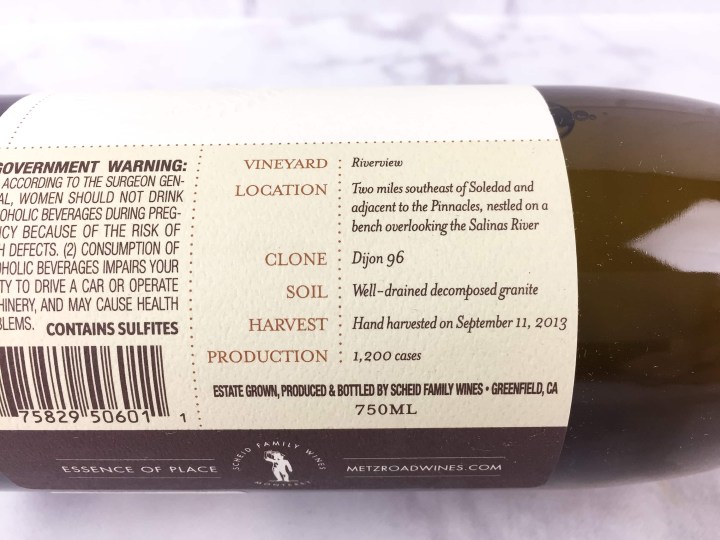 Metz Road prides itself on sustainability and the influence of terroir on its wines. Hailing from the cool area of Monterey County, this wine showcases a unique minerality afforded by the region.
The Gold Series is a great way to receive great wines with no headache. The literature accompanying the wines is quite instructive and imparts a lot of wine knowledge. I love the selections, too. The club sends high-rated wines only – and they are not afraid to send common varietals that have created an exceptional wine, rather than relying on the sheer novelty or rarity of a varietal as evidence of desirability.