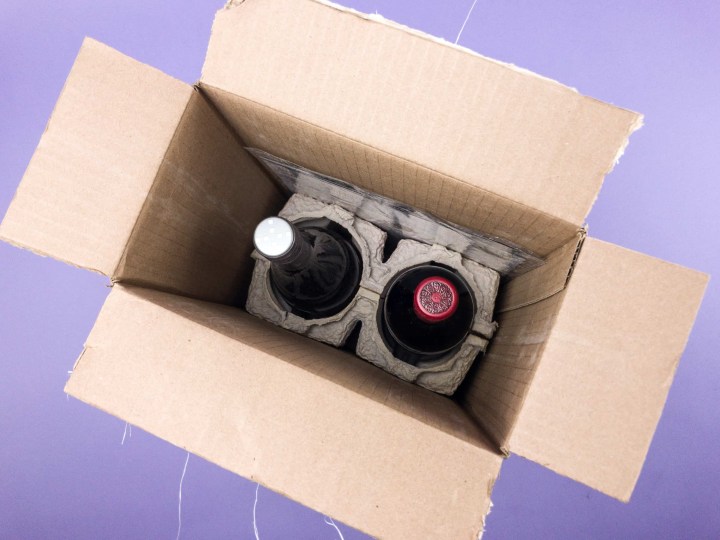 Gold Medal Wine Club delivers 2-3 bottles of wine to your door either monthly or quarterly depending on your preference. Prices range from $35 to $74 per month or $75 to $179 per quarter. They offer many, many subscription options, each focusing on different kinds of wine (variety, rating, origin).
This is a review of Gold Medal's Gold Wine Club. Their most popular club, it's $39 per month.
This subscription comes with a magazine called The Wine Press. The mini-mag features the winemakers and selections appearing in this month's club boxes. This issue was all about Niven Family Wine Estates.
DEAL: Save 10% off annual subscriptions! No coupon code, just use this link! Bonus wines & gifts start at 3-month memberships.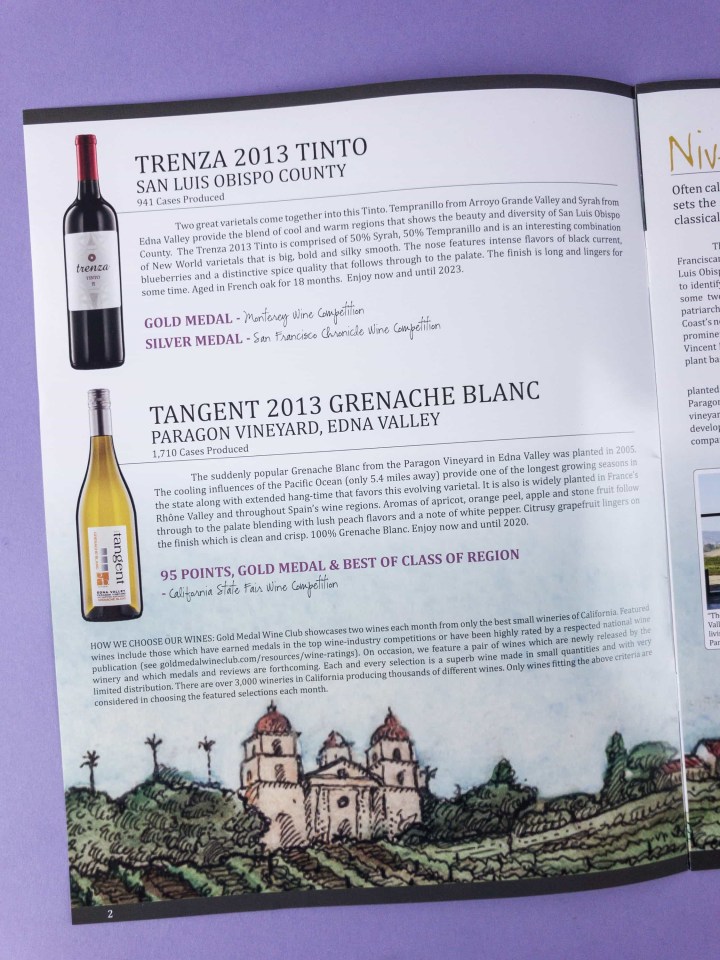 Both wines in our two-bottle subscription were featured in the Wine Press.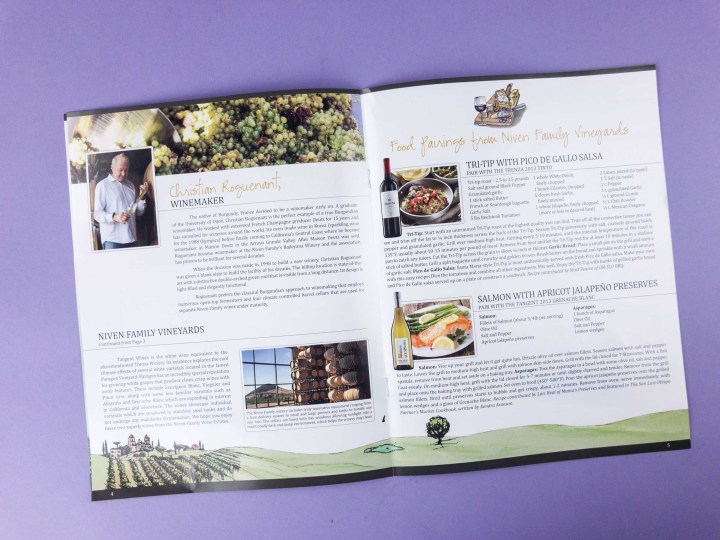 The Wine Press talks a bit about the winemakers behind the selections, their recent awards, and their philosophy – the winemakers even contributed some recipes that pair well with their wines.
The Winemaker spotlight is quite extensive – there is a lot to learn in the Wine Press.
The wine regions are spotlighted, too, with emphasis on the geographic and weather peculiarities that set the region apart.
Reorder pricing is included, with discounts for larger orders.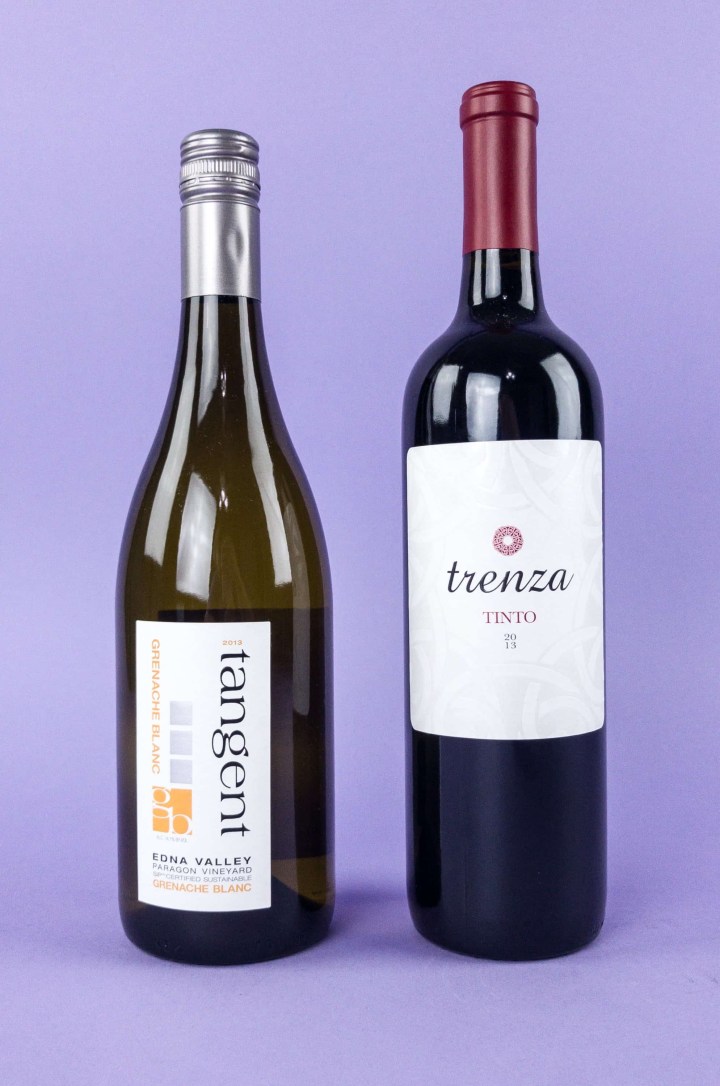 Here are the two bottles of wine this month! Both are proud members of the Gold Series! Unless it is a new vintage that has yet to go up for judging, every wine in the club has received awards or commensurate acclaim from industry-recognized publications or authoritative organizations.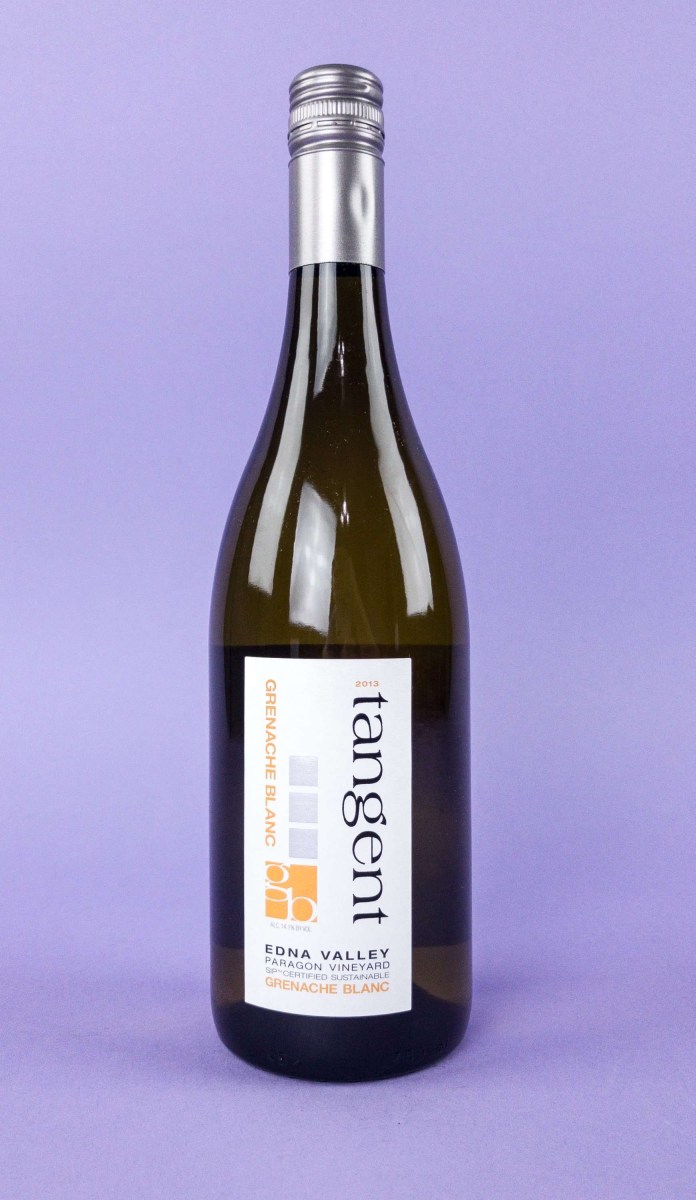 Tangent 2013 Grenache Blanc: 100% Grenache Blanc from California's Edna Valley, the region with the longest growing season in the state, allowing the fruit flavors to fully develop. Citrus and stonefruit precede a crisp, minerally finish.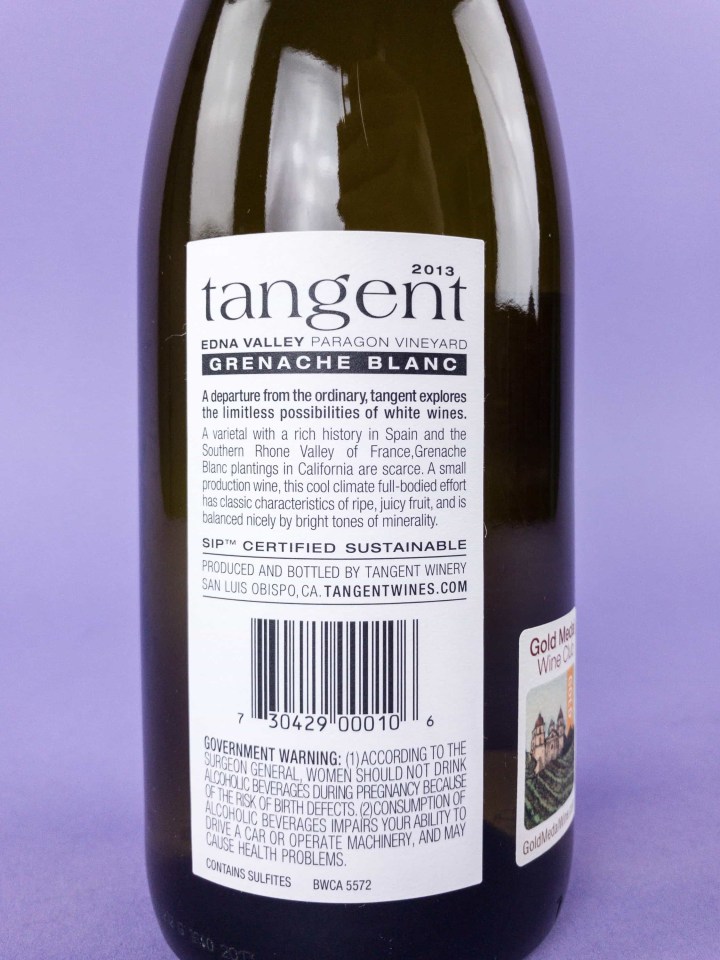 This Grenache Blanc is a great treat – though popular in Spain and France's Rhône Valley, it is not widely grown in the New World.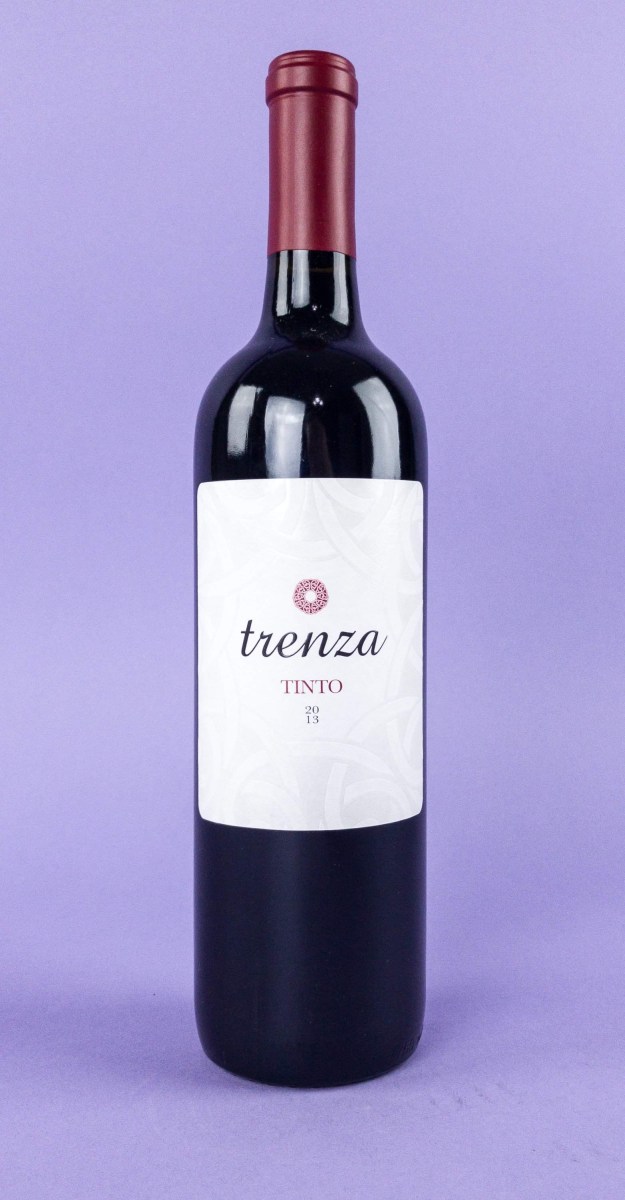 Trenza 2013 Tinto: This Tempranillo and Syrah blend features a rich blackcurrant flavor with blueberry tones and underlaying spice.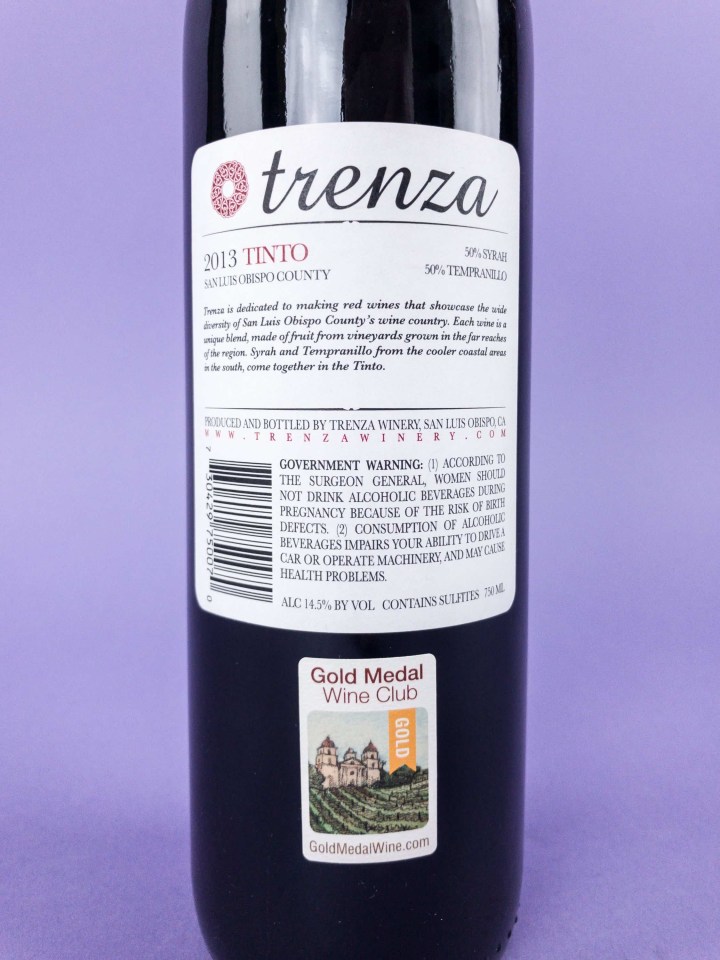 This selection also hails from a region cooled by the coastal breezes.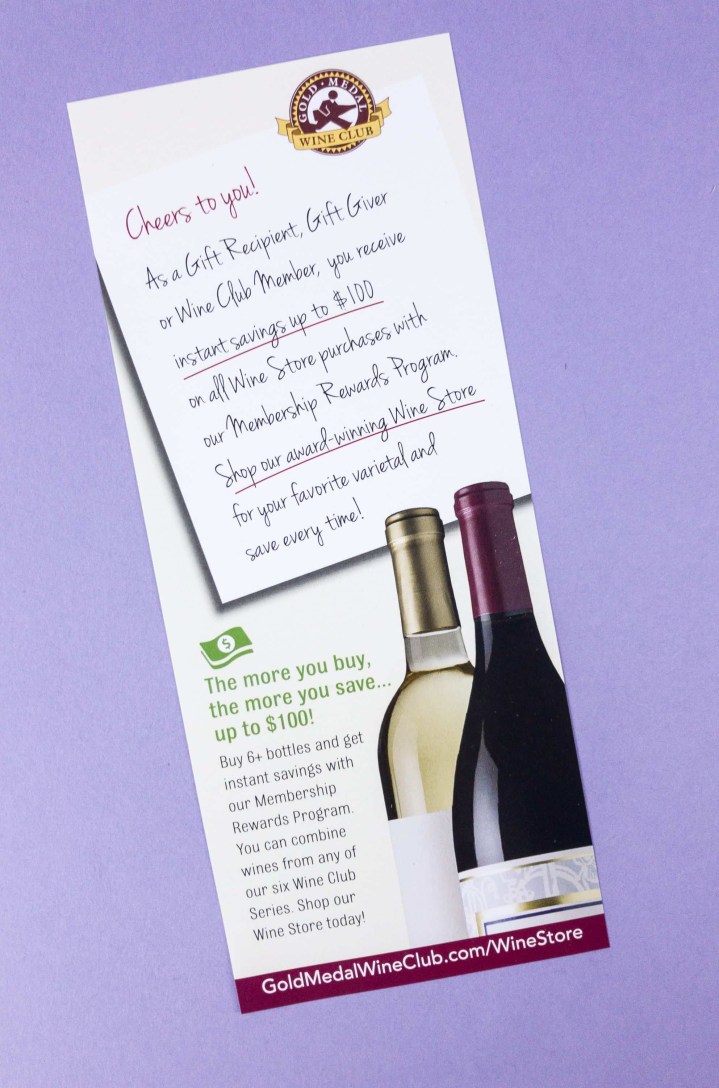 The Gold Series is a great way to receive great wines with no headache. The literature accompanying the wines is quite instructive and imparts a lot of wine knowledge. I love the selections, too. The club sends high-rated wines only – and they are not afraid to send common varietals that have created an exceptional wine, rather than relying on the sheer novelty or rarity of a varietal as evidence of desirability. They cover many different regions and varietals, but the common thread is that everything is delicious (and judged by experts to be so)!