GLOSSYBOX UK is a popular beauty subscription box which delivers five beauty products to your door each month.  The products are hand-picked to suit your beauty preferences. FYI – If you're looking for GLOSSYBOX US, check that out here!
Every month Glossybox arrives as a pretty pink package, with all the products perfectly wrapped in tissue paper.
June's box has a laid-back summer picnic theme, and it features products to keep skin and hair looking healthy without the hassle.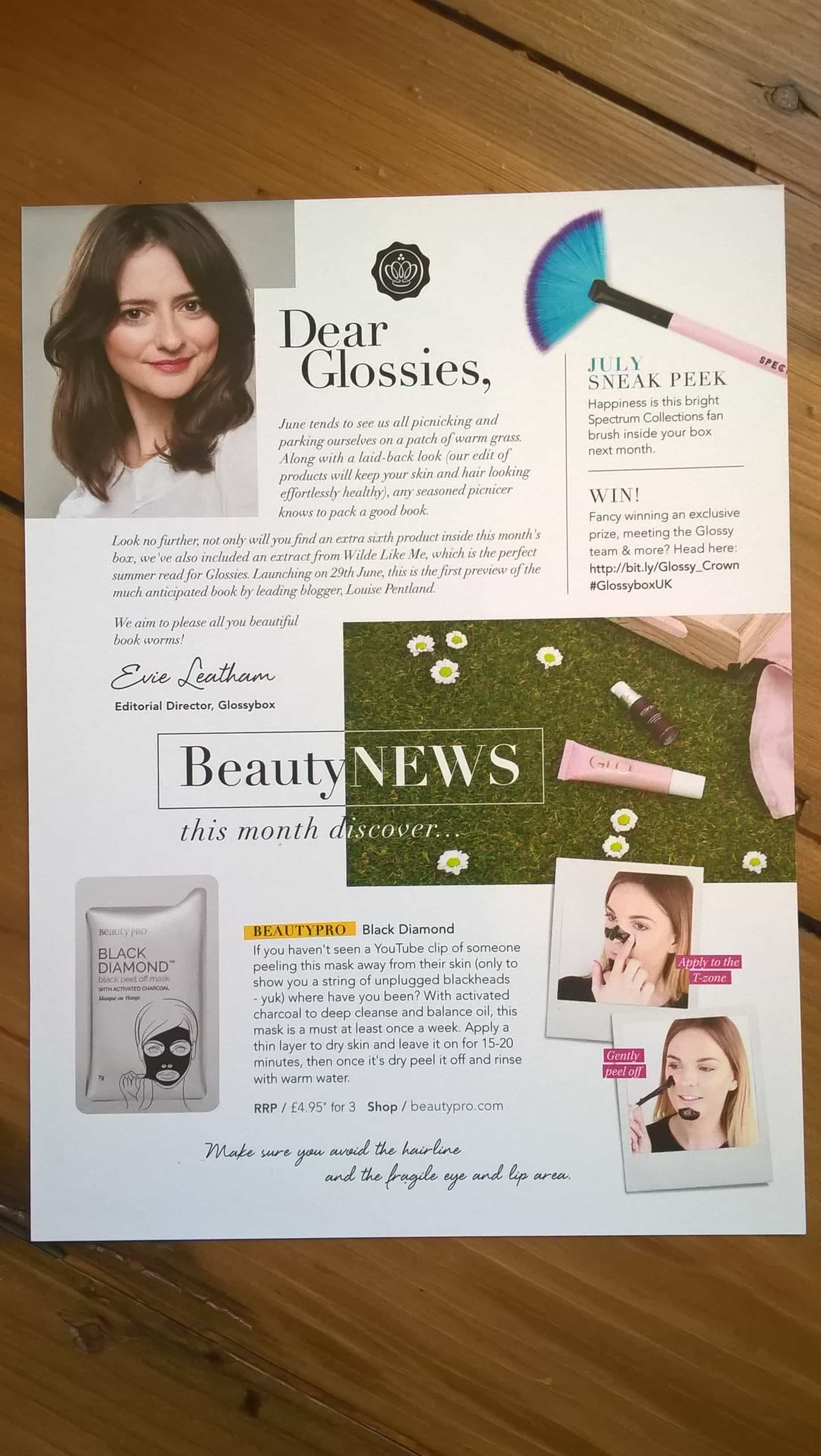 I love the idea of a box focusing on natural, effortless beauty for summer. Who wants to be bogged down with heavy products when the weather's hot?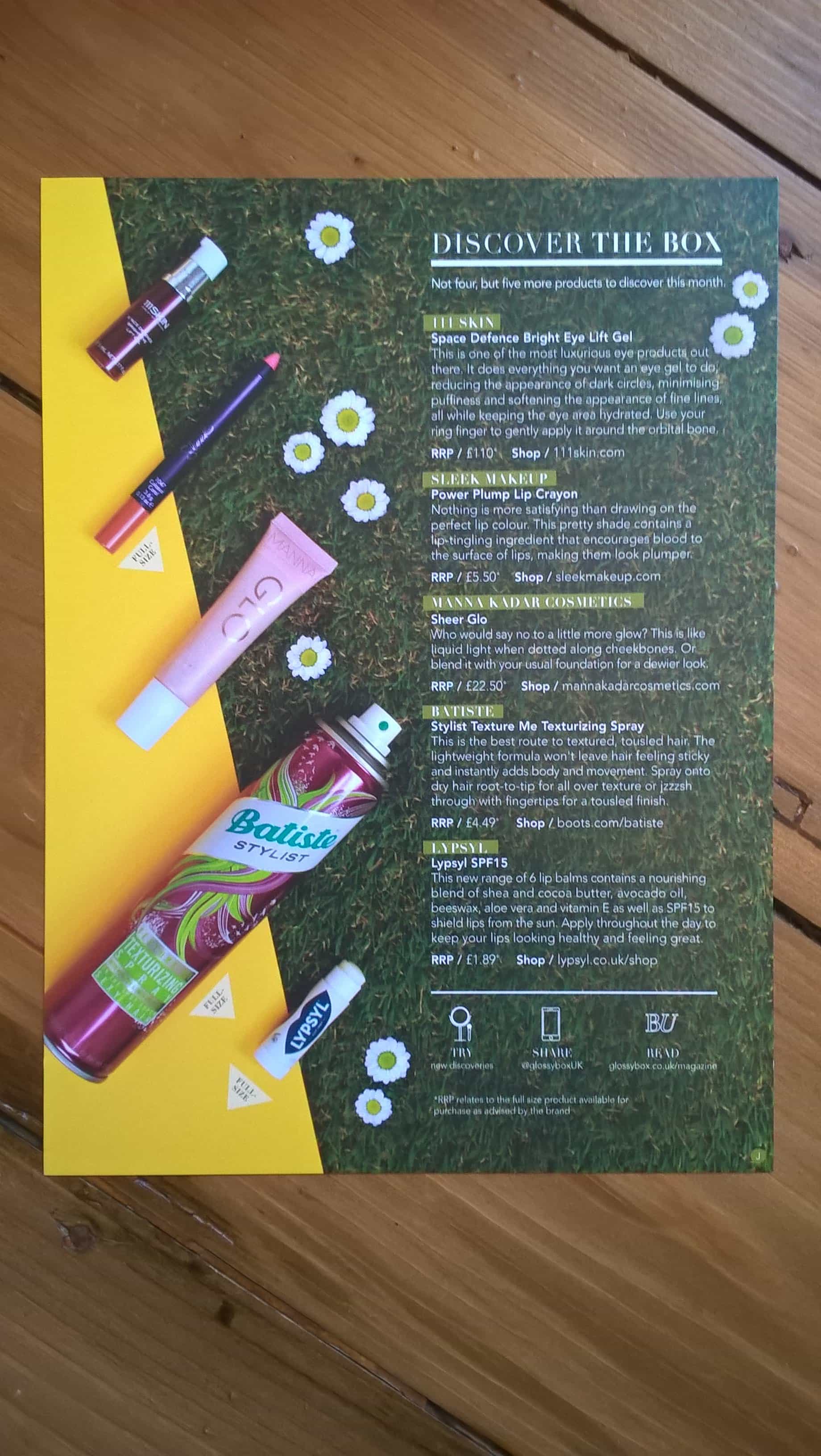 As always, the Discover The Box card gives information about each of the products. June's box includes six products rather than the usual five, which is a nice little bonus.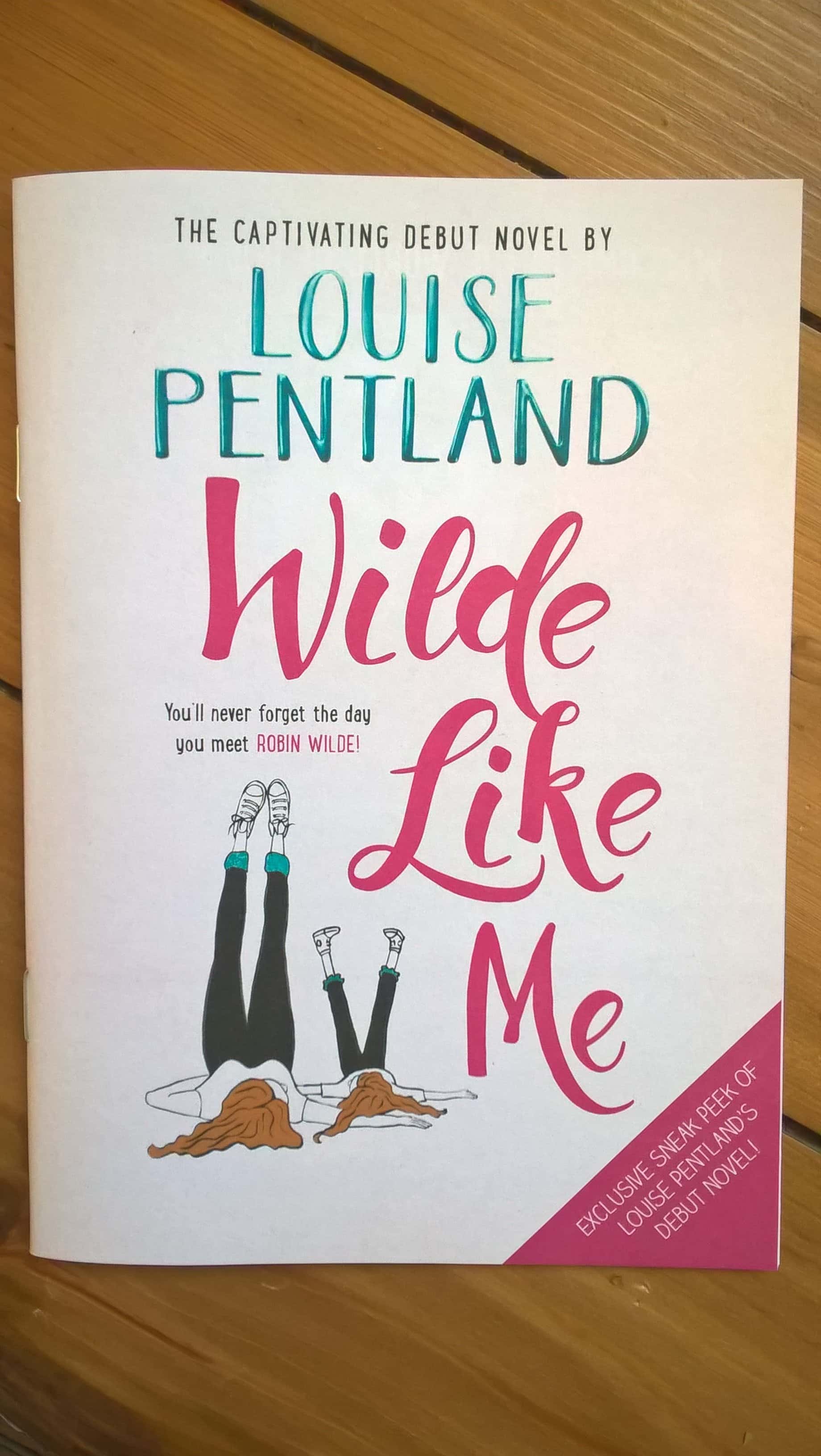 Also a bit of a bonus is an except from blogger Louise Pentland's debut novel Wilde Like Me. This falls soundly into the category of a summer beach read.
Now on to the products…
BeautyPro Black Diamond (£2.45) is a peel off face mask with activated charcoal to loosen blackheads and cleanse pores. While the product info card suggests using the mask on your T-zone, silly me went ahead and used it on my entire face. I painted the mask on with my fingers – a fun exercise like painting tar on my face, though the fumes stung my eyes somewhat – and left the mask to dry for 20 minutes. Peeling off the mask hurt a bit, and I quickly discovered this was because it was pulling out the tiny hairs on my face! I don't really suffer from blackheads, so this maybe cleared a few pores, but for the most part it just seemed to remove an awful lot of hair. My face felt nice afterwards, the skin tight and refreshed, but I wouldn't use the mask on my entire face again. I would however recommend it for spot treatment around the nose and chin.
I was a bit taken aback by the RRP of £110 for 111 Skin Space Defence Bright Eye Lift Gel. I was excited to try the sample size included in the box, though skeptical that any product could deliver results worthy of the high price tag. This worked well and the area under my eyes seemed less puffy and dark. While this delivered nice results, the availability of other good eye treatments at a lower price point makes me think this product is more of a luxury than an essential.
Sleek Makeup Power Plump Lip Crayon (£5.50) is a great product. The colour Notorious Nude is very subtle, which makes it ideal for daytime wear in a professional environment. It also delivers on the promise to plump your lips, and there is a pleasant little 'sting' when you apply the colour so you can really feel it working. I'm very pleased with this.
Manna Kadar Cosmetics Sheer Glo (£22.50, $29) is an illuminating liquid which creates a dewey look. This is a very nice product for highlighting cheekbones and adding a subtle bit of summery shimmer.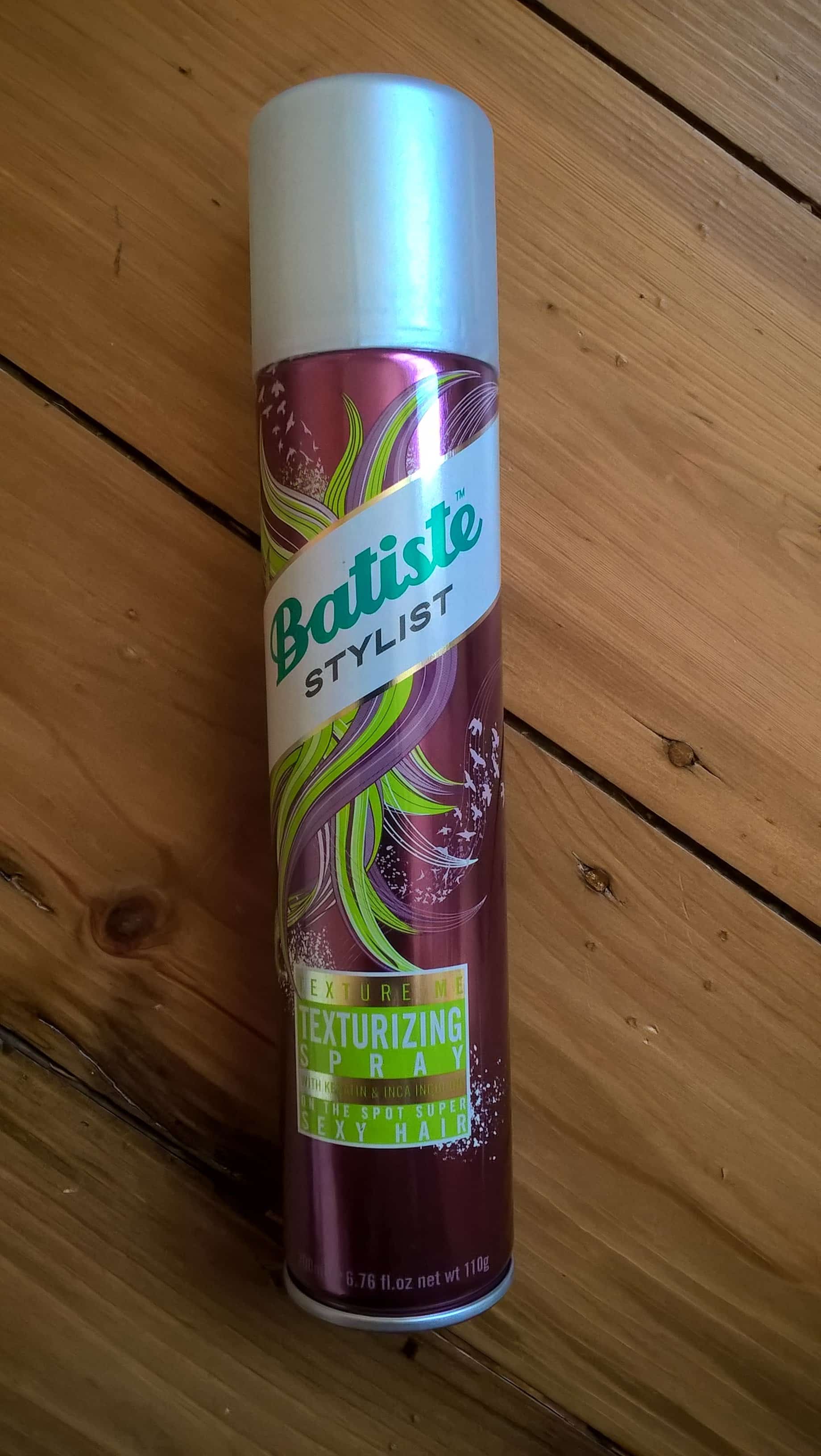 Batiste Stylist Texture Me Texturising Spray (£4.49) promises a textured, tousled look. Fuss-free hair is pretty much my MO and I am always looking for products that keep my hair looking more 'just back from the beach' than 'just rolled out of bed'. This spray delivers a super fine, lightweight and even mist. When applied to dry hair it helped define my tousled tresses without weighing it down.
Lypsyl SPF15 (£1.89) is a nourishing balm with shea and cocoa butter, avocado oil, beeswax, aloe vera and Vitamin E. The mint & fennel flavour balm is great for frequent use throughout the day.
June's Glossybox is full of great products to complement a simple and fuss-free summer look. With the exception of the peel off mask, I've already integrated all of the products into my daily routine!
Visit GLOSSYBOX UK to subscribe or find out more!