Geek Chic Monthly is a monthly geeky fandom jewelry subscription box to satisfy your geeky bling craving! Each month features a theme and you are sent 4-6 jewelry items for $15 per month.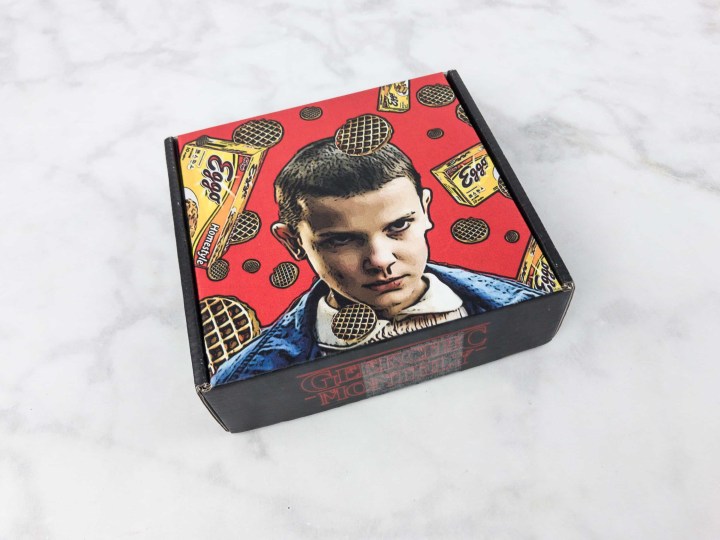 I thought the custom box was fantastic, again! The side says Geek Chic Monthly in the Stranger things logo.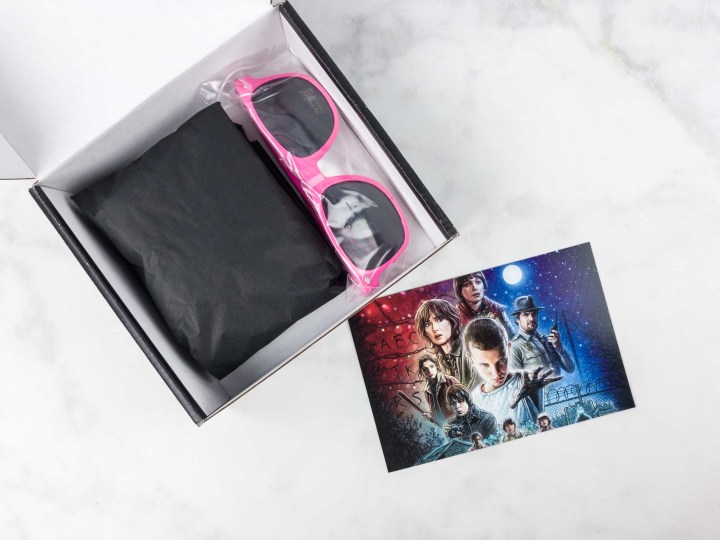 The theme this month is "Stranger Things."  The information card is simple. It gives you a list of all the item names, plus Geek Chic Monthly's social media accounts.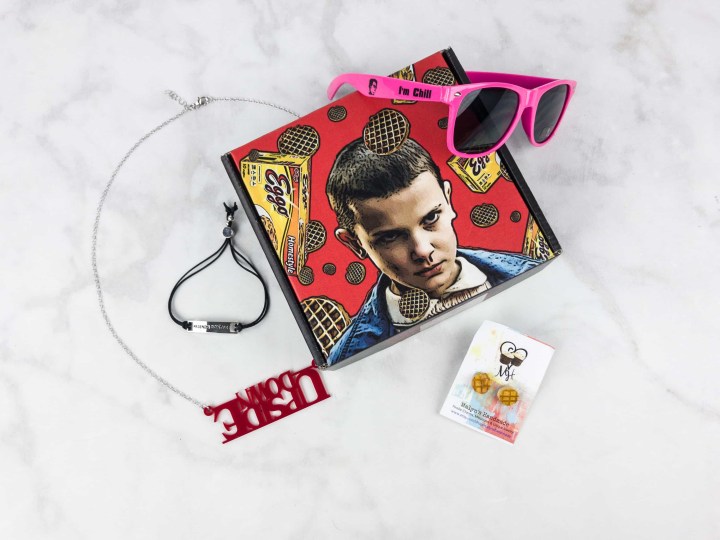 Everything in my June 2017 box!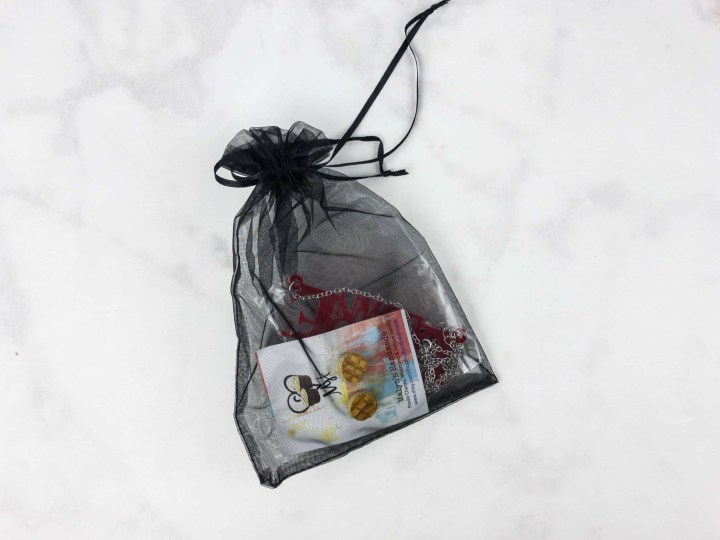 The jewelry came in a little organza pouch.
Upside Down Acrylic Statement Necklace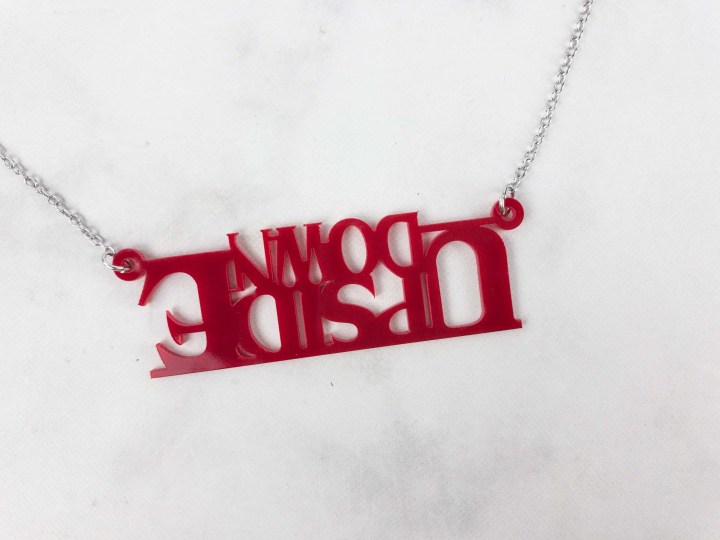 The Upside Down necklace is super bold and done so well! Love the looks of it – perfect statement necklace for peering into another dimension?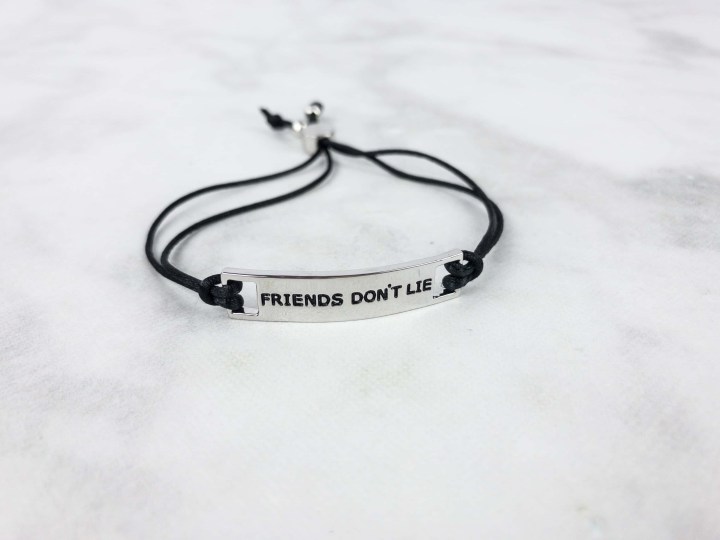 Friends Don't Lie Bracelet: Just in case you didn't know, your bracelet can remind you. No nosebleed required.
MalynsHandmade Eleven's Waffles Handmade Earrings (variation $10.99)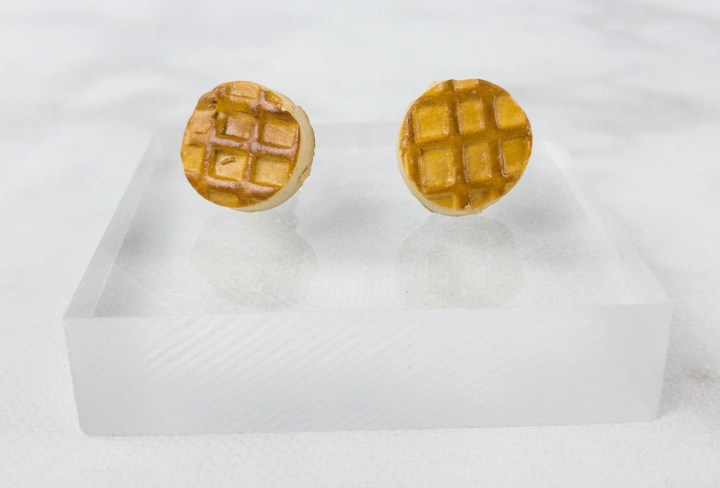 Look, I'd be obsessed with Eggos too if I was Eleven. These waffle earrings are super cute and are great for a variety of occasions, including Galentine's Day. So cute.
Best part about Eggos & Stranger Things? It's not licensed. Eleven is just that obsessed with Eggos. It's just part of the story.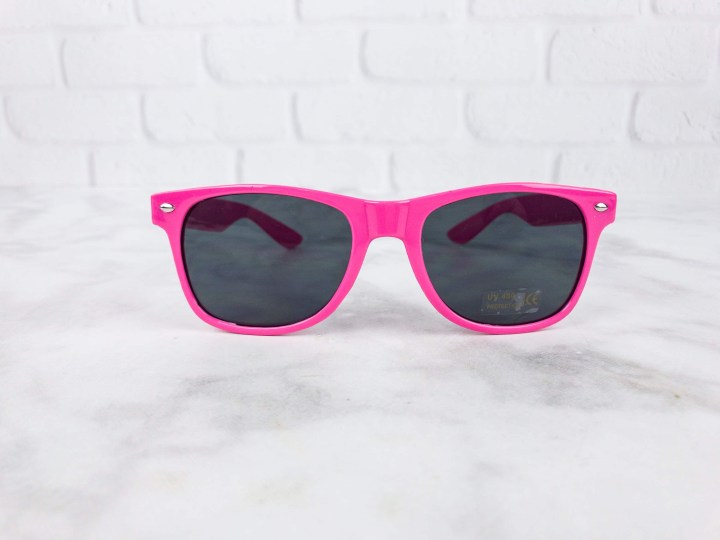 Barb "I'm Chill" Sunglasses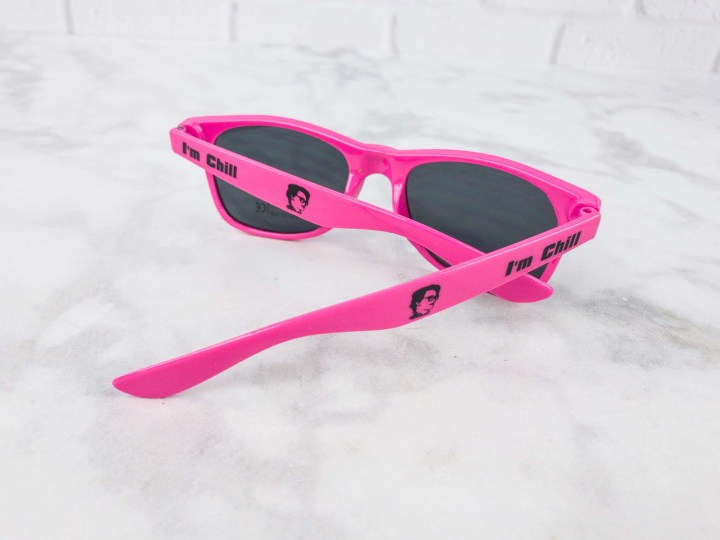 I'm so chill that even when I'm about to get ripped into another dimension and disappeared forever by the Demogorgon, I'm Chill.
This box just nails it every month – I'm super impressed with it and I can't wait to see what they do with the next theme, every single time!