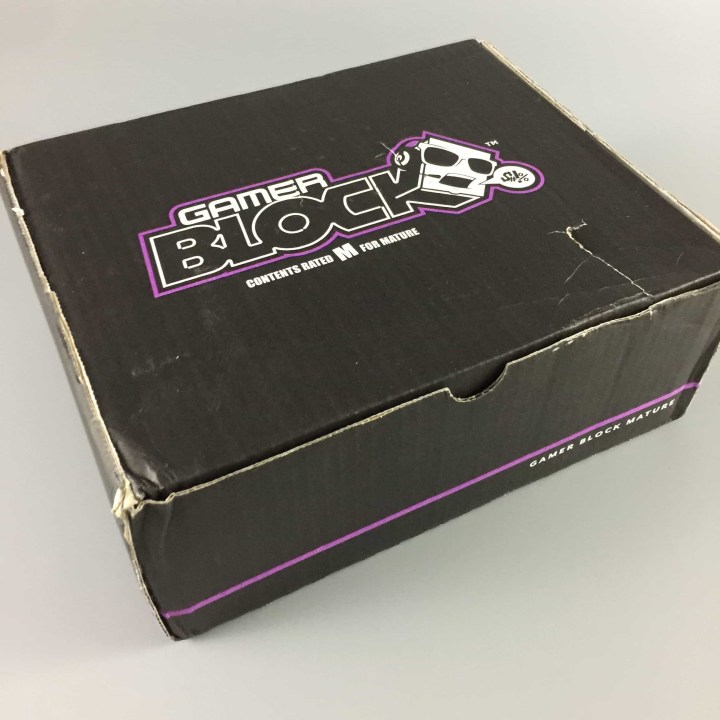 Gamer Block M (for Mature) is a monthly subscription service that delivers collectibles and wearable items with the video gamer in mind. My contents are rated "M" for mature but it's because of the games the items are based on as opposed to being of the risque' variety.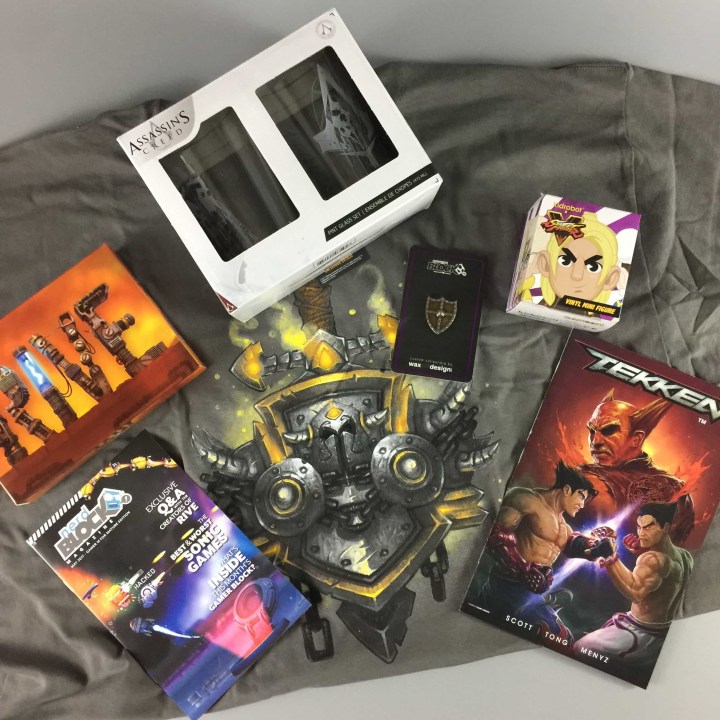 Everything in the box!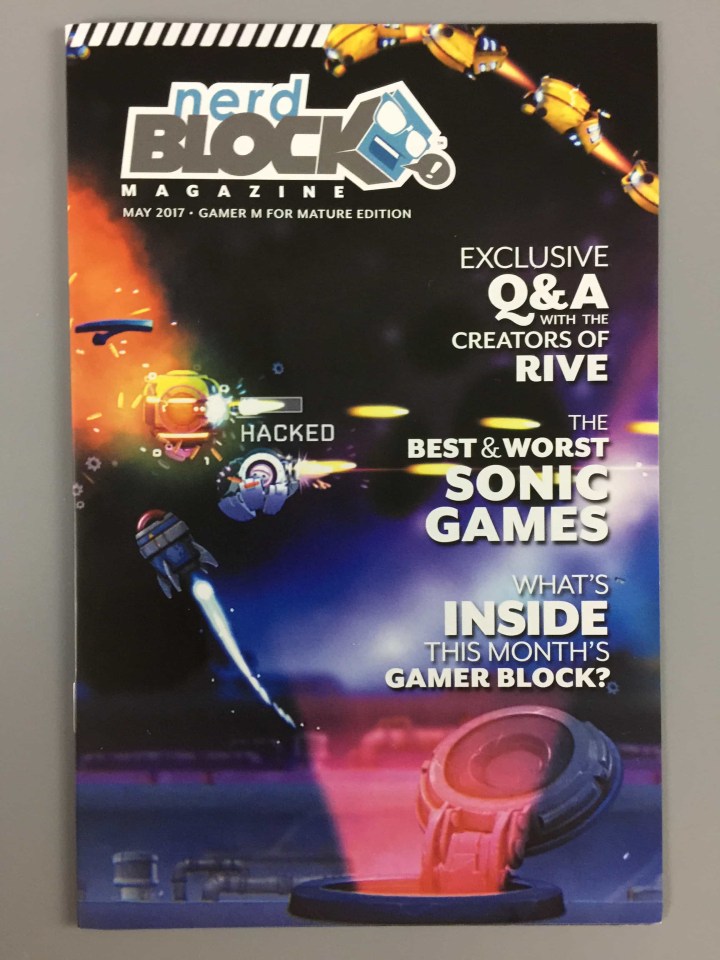 The booklet includes a description of the items inside along with some fun articles.
DEAL: Save 15% off your first box. Use coupon code HELLOSUB16.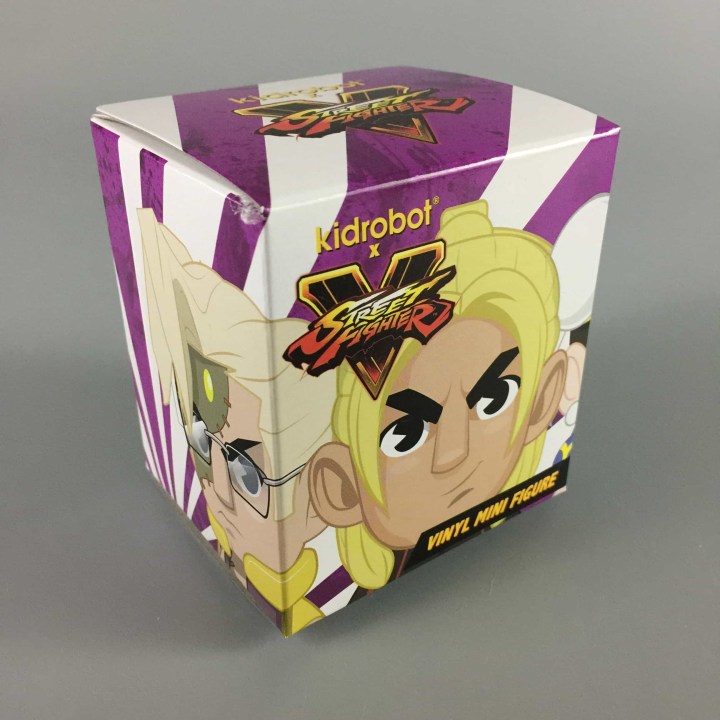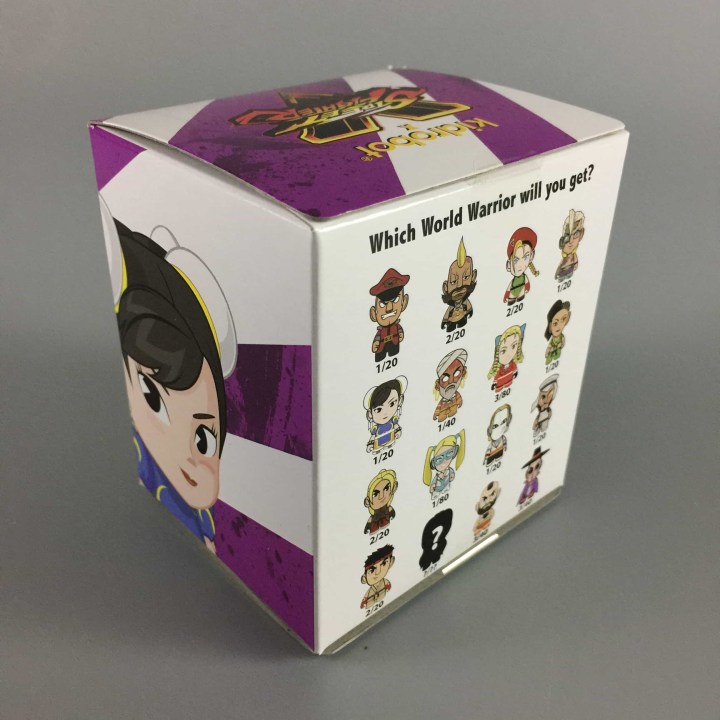 Street Fighter V – Blind Box – by Kid Robot. The Street Fight franchise has been going for over 20 years with some of the most memorable characters in video games.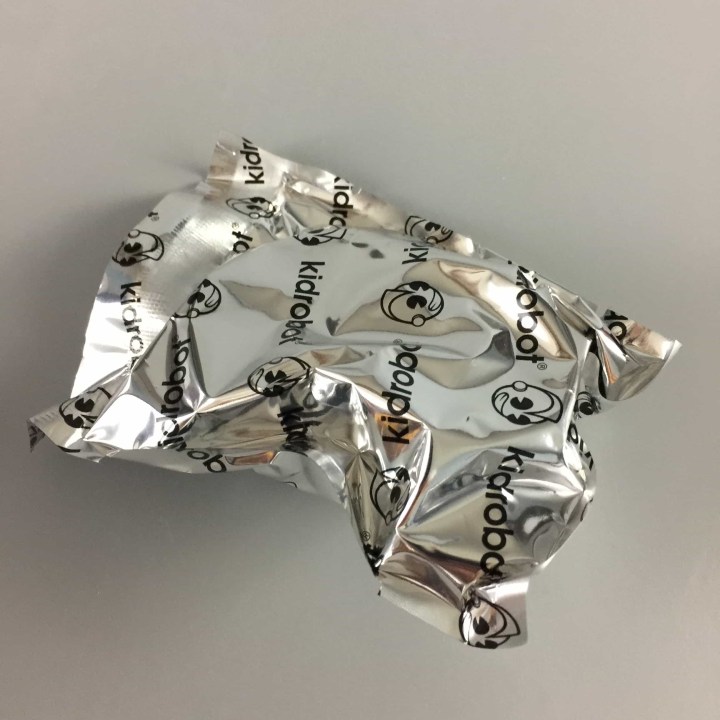 Let's see who I got…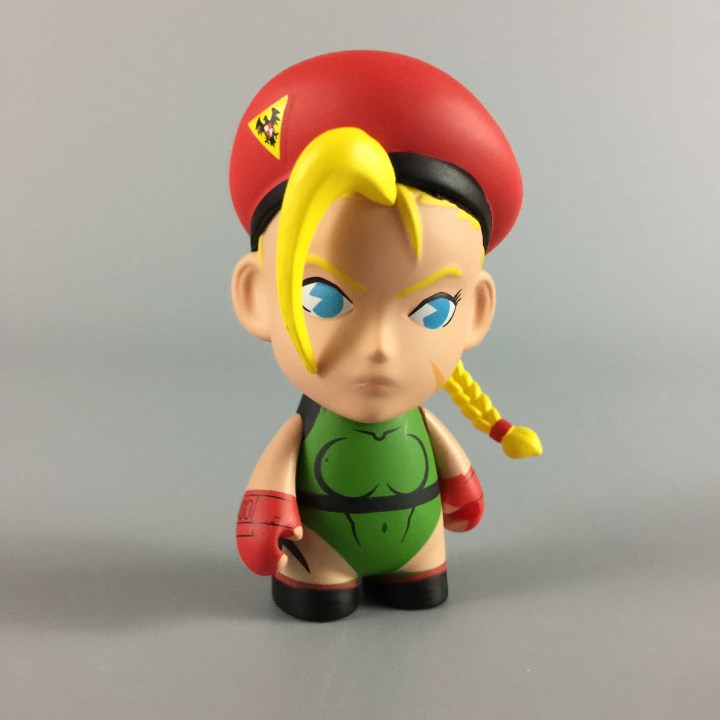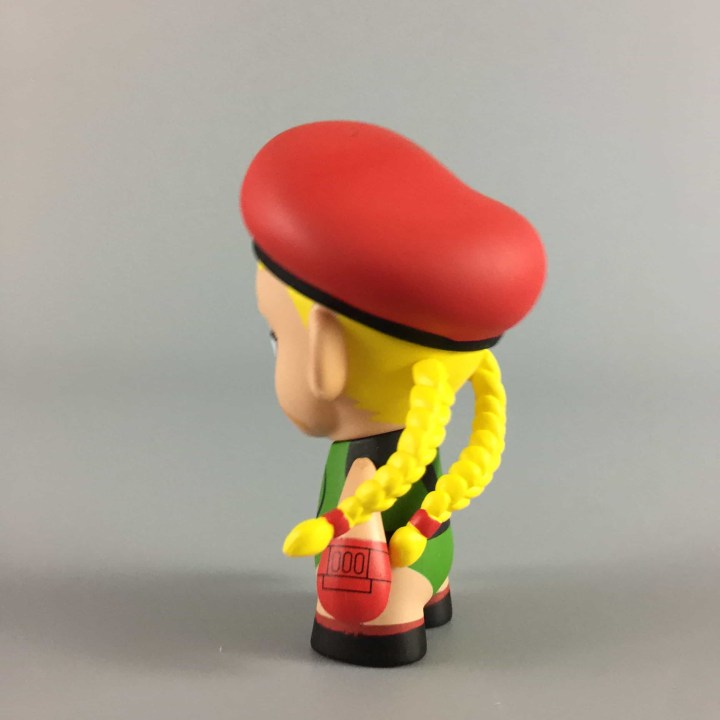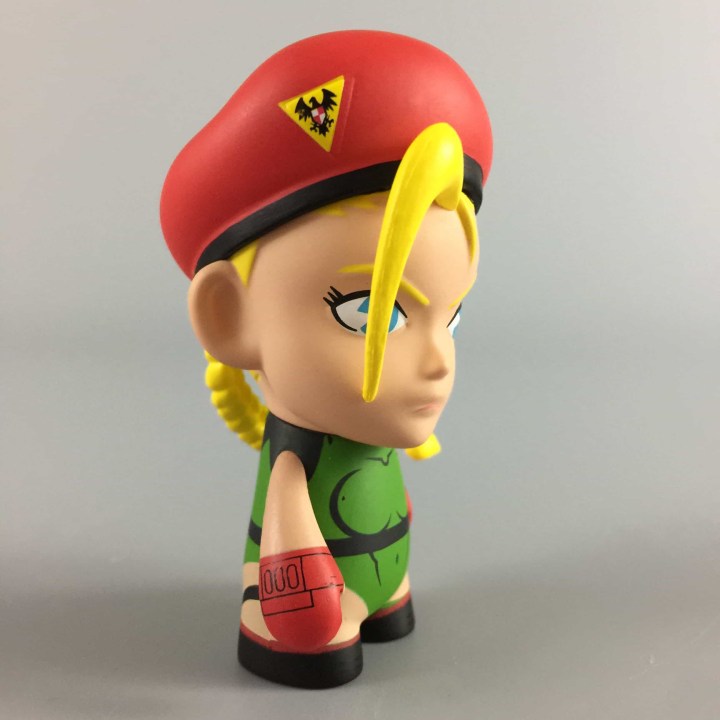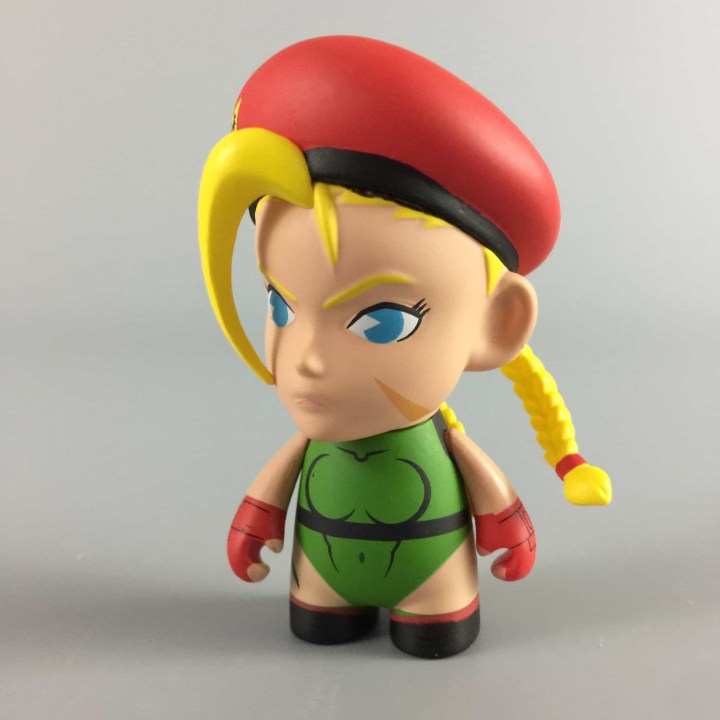 Cammy!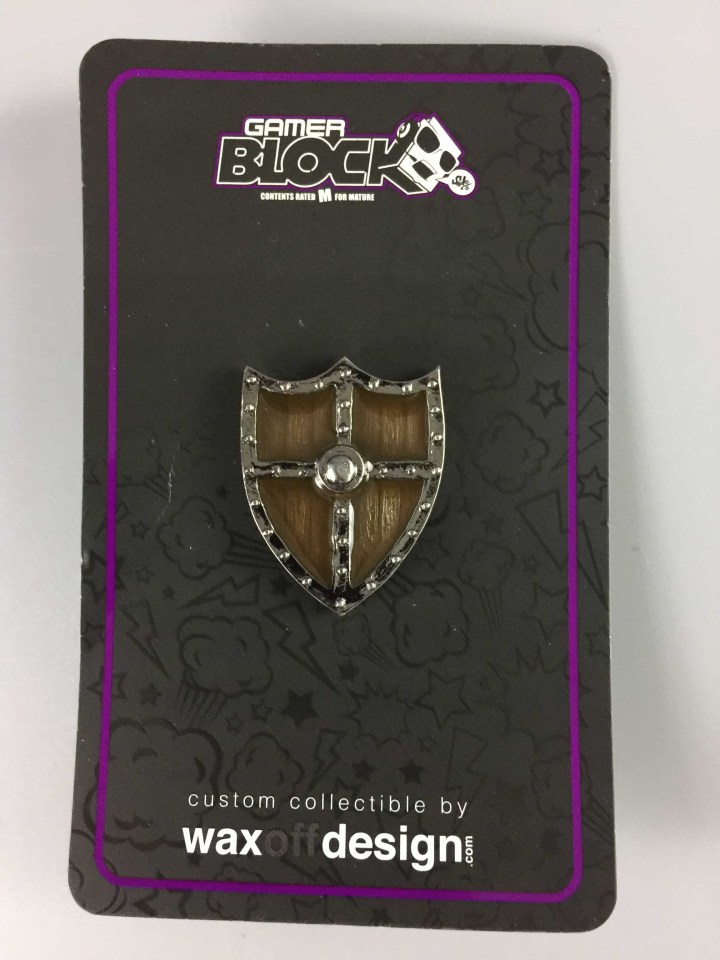 Shield Pin. Enamel pins are all over the place nowadays and this will be a nice addition the the collection. It's a shield that looks like it belongs in many different games.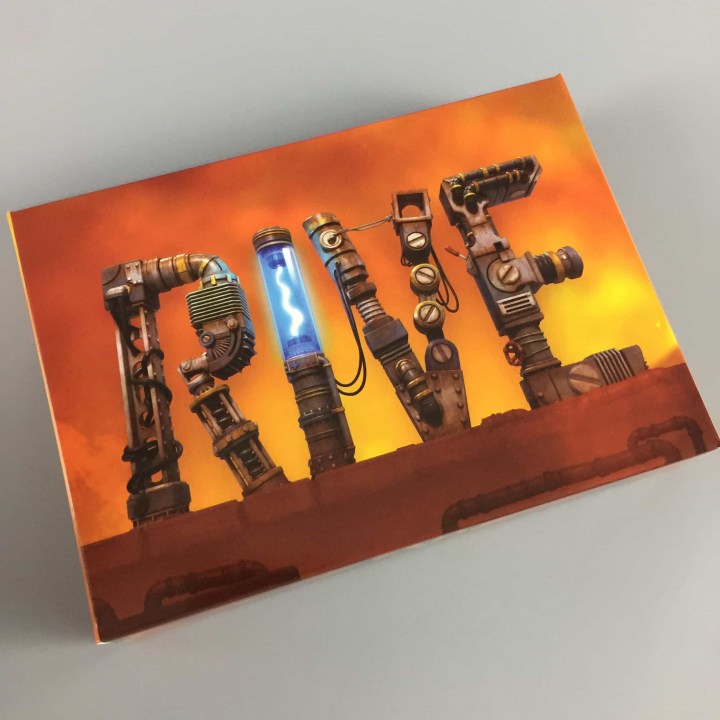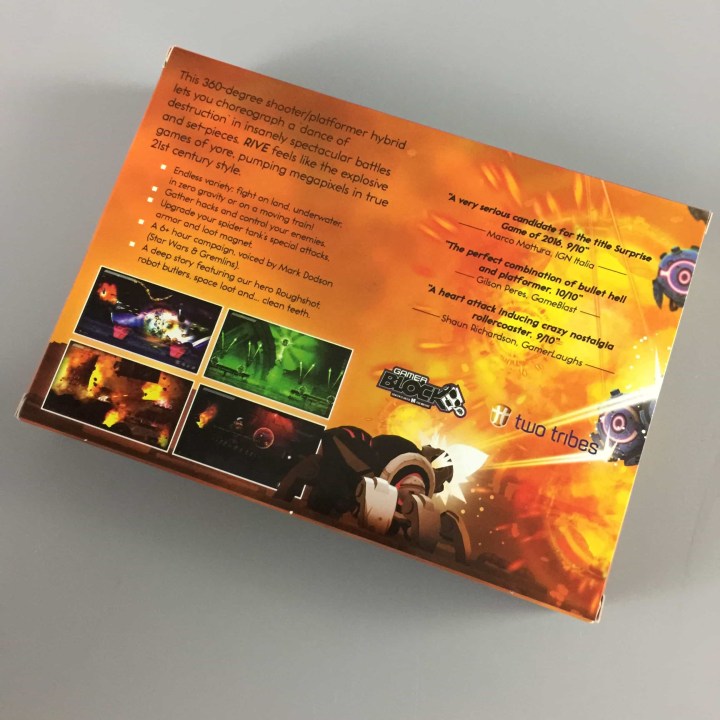 RIVE Steam Game – $7.49 – This game is rated E for Everyone. I'm failing to see why the subscription box is rated M for Mature. The game does look pretty cool though.
This 360-degree shooter/platformer hybrid lets you choreograph a 'dance of destruction' in insanely spectacular battles and set-pieces. RIVE feels like the explosive games of yore, pumping megapixels in true 21st century style.
Assassin's Creed Pint Glasses. These are really nice looking pint glasses.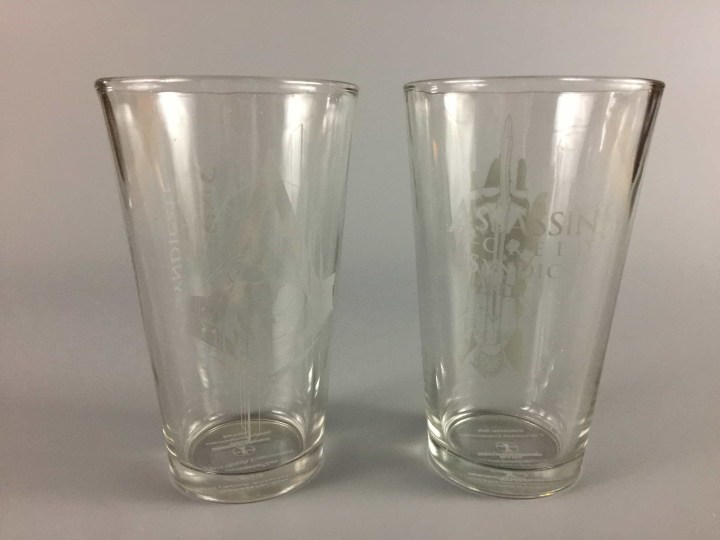 Hmmm… it's hard to see the designs on these glasses.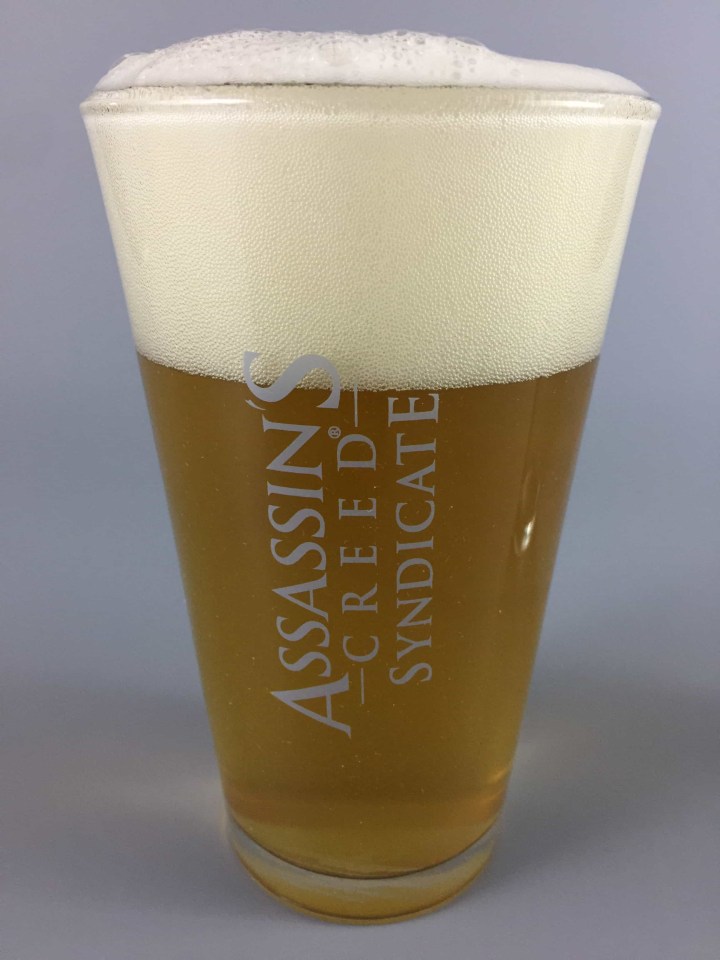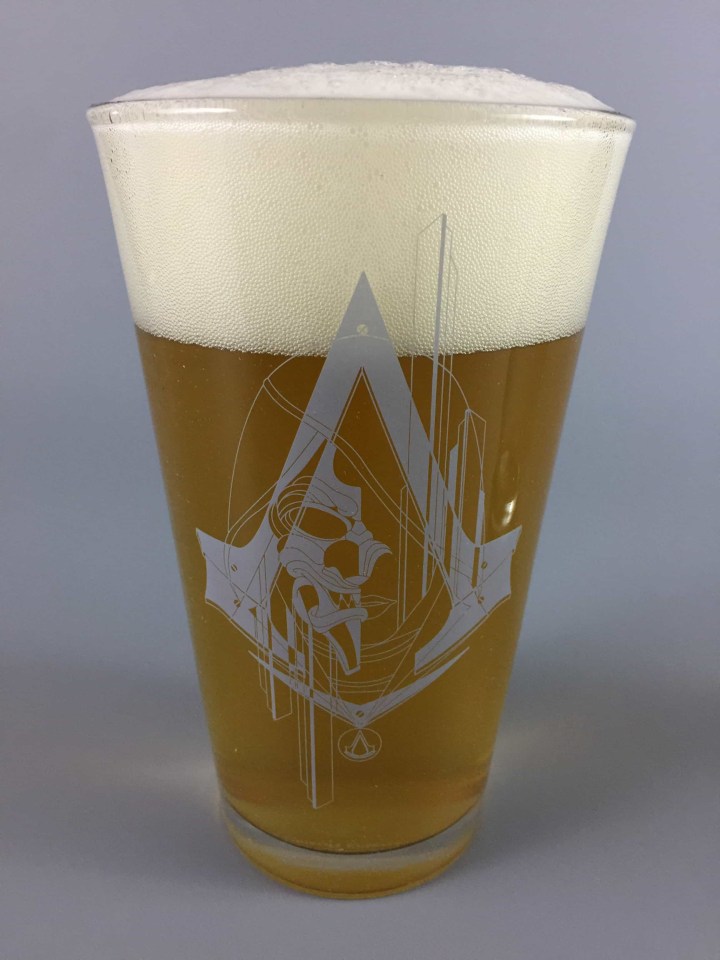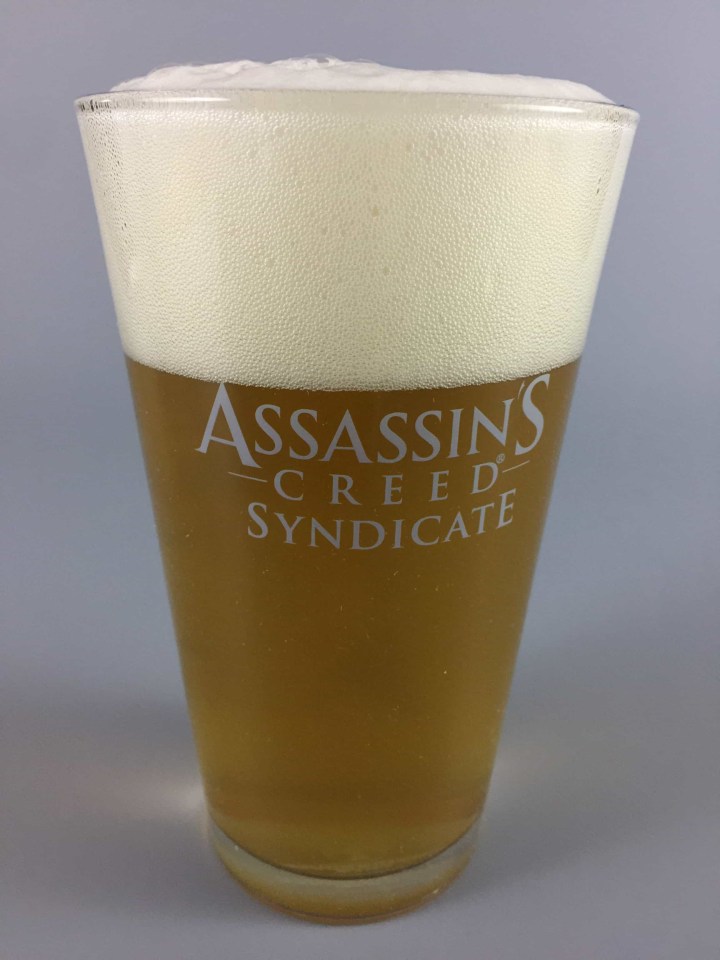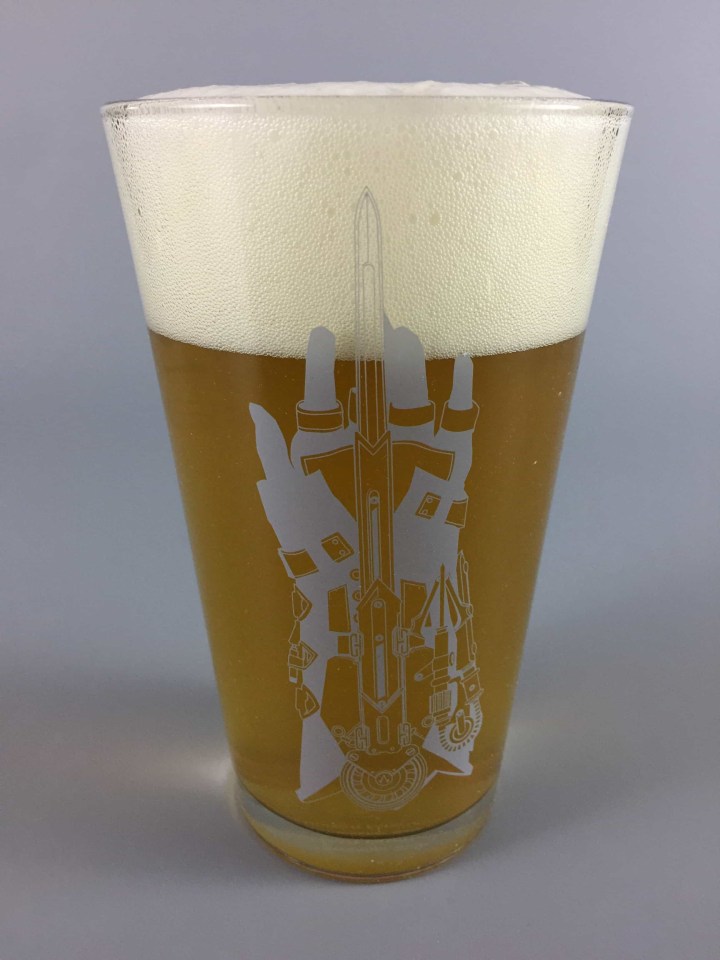 I added a drink that's rated a bit higher than M for mature. As you can now see, these are incredible looking glasses.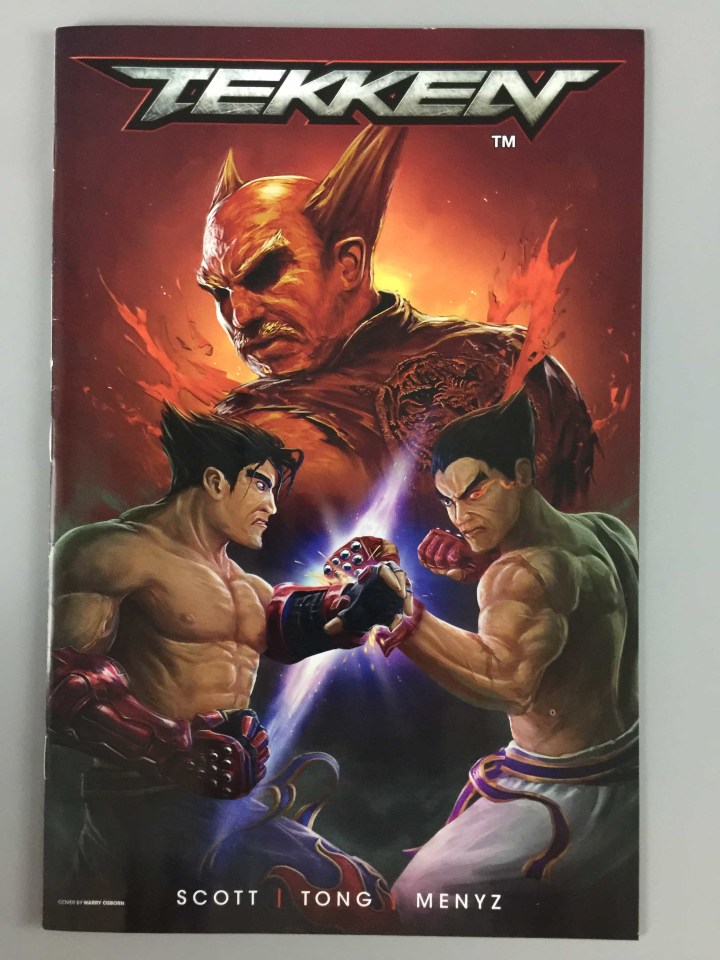 Tekken Comic Book. Tekken is one of the most popular games of all time. This is a story that features characters from the actual game.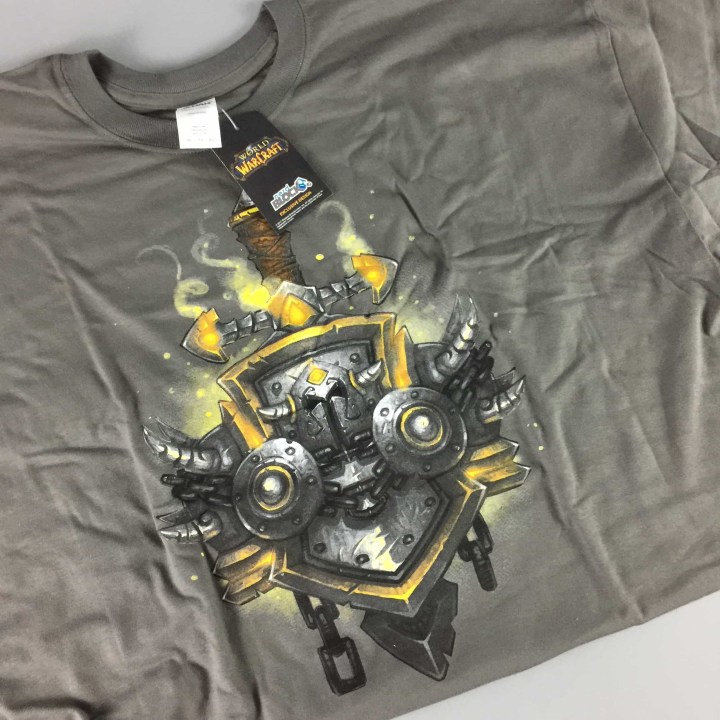 World of Warcraft T-Shirt.
This is a pretty tough looking design!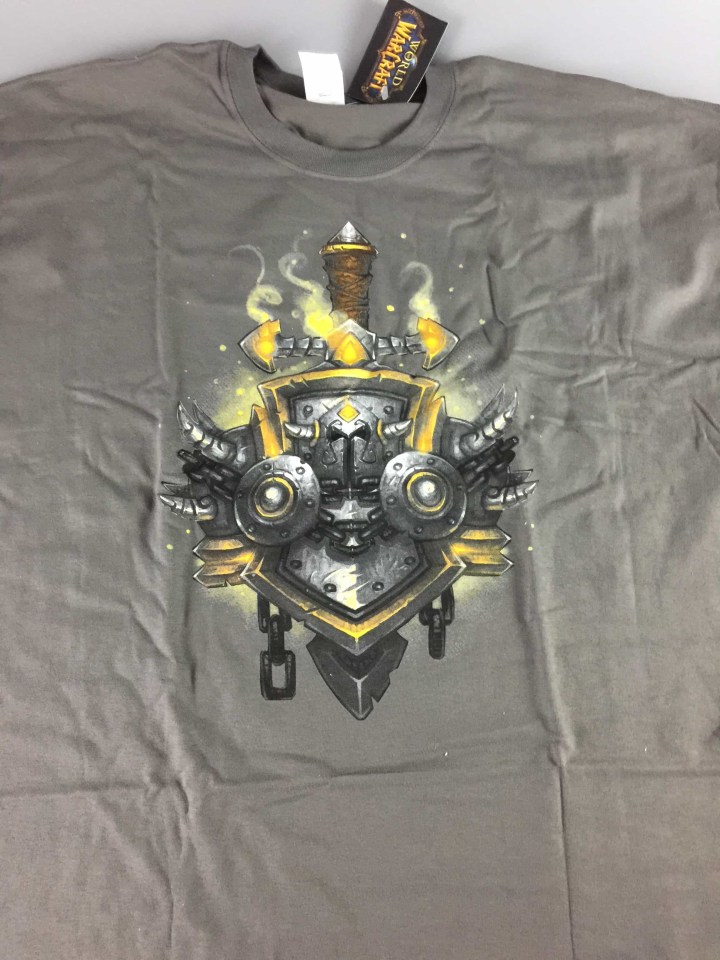 A look of more of the t-shirt itself.
This month turned out awesome with two shirts, good gear, and an M-appropriate blood-soaked Steam game! However, we couldn't tell you what subscribers actually received.
Gamer Block is a really cool service for gamers that can't enough awesome gear, especially for the franchises they tend to play most. Retro & young gamers (or gamers that play as a family) will like E for Everyone, everyone else will probably prefer this grownup version!