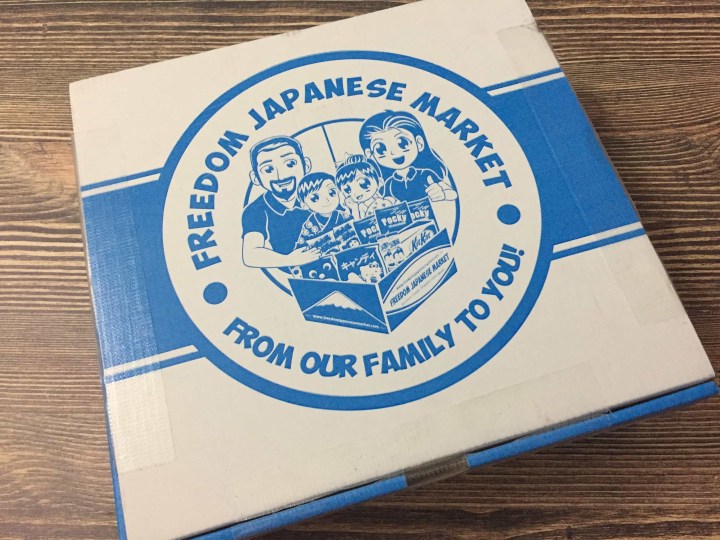 Freedom Japanese Market is a candy and snack subscription box that ships their goodies straight from Japan! It is curated by a family who hand-picked all the snacks. They also include a cute origami of the month. They offer three sizes of box and the price includes shipping worldwide! For a Canadian subscriber, that's a relief! This box is the Original Pack ($24.99/month). It's been over a year since I last reviewed this box and they have made some nice upgrades, including the printed box which is super cute!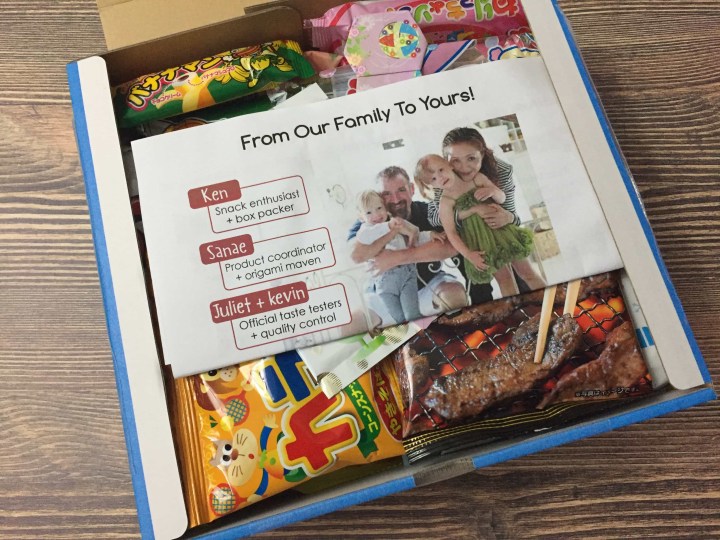 DEAL: Use the code SUMMER17 to get $3 off all Original and Family pack plans. PLUS, mention Hello Subscription at checkout and receive a free bonus snack!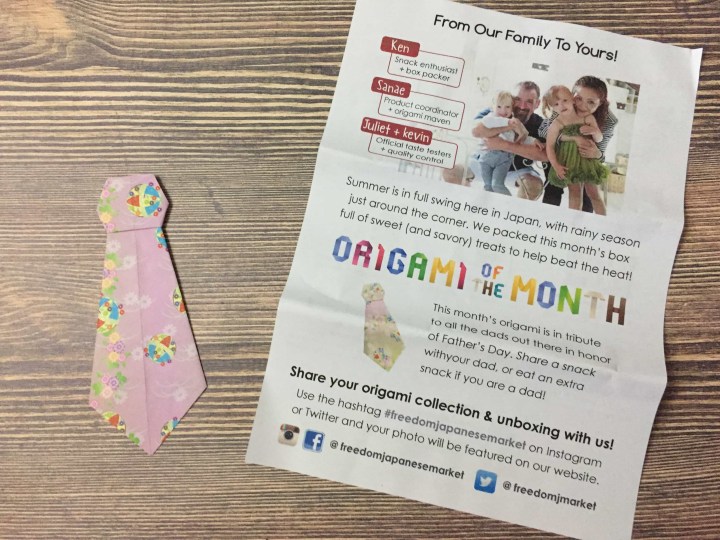 Each box comes with an information sheet introducing the people behind the box and also information about the origami of the month. This month's origami is a tie for Father's Day! My dad goes to Japan a lot for work, and one day I'll be able to go with him and finally cross it off my bucket list.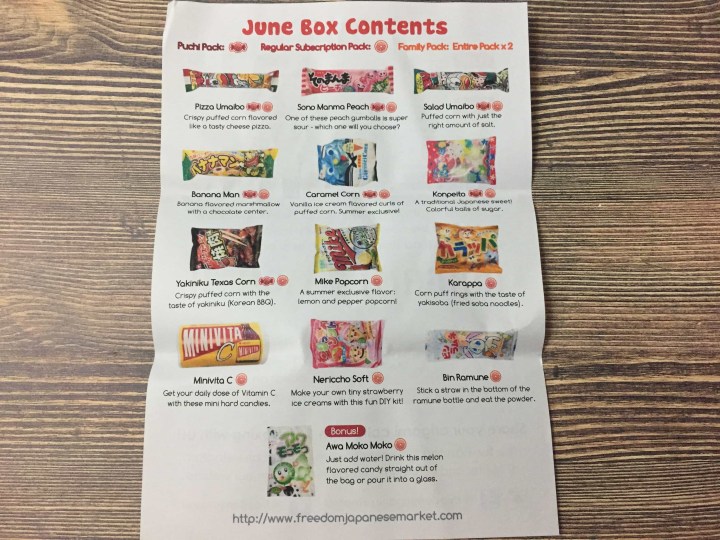 This is the contents of the June box!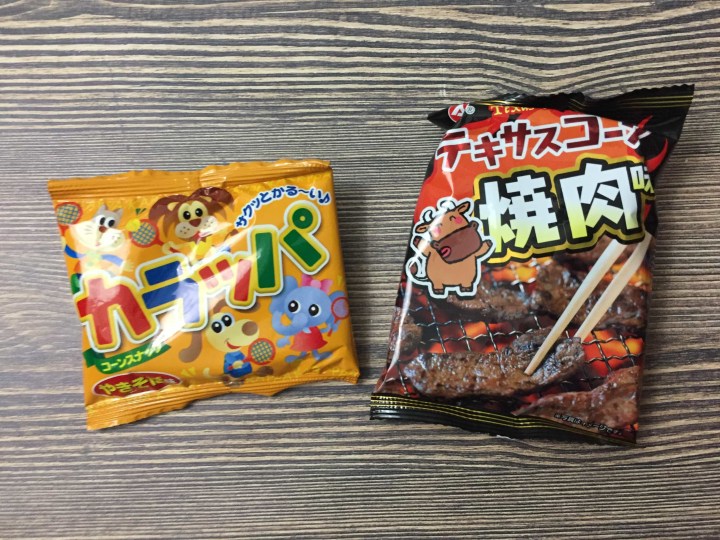 Karappa — Corn puff rings flavoured with yakisoba sauce. The flavour was quite light on these.
Yakiniku Texas Corn — Another lightly flavoured snack, this time flavoured with yakiniku which is Korean BBQ!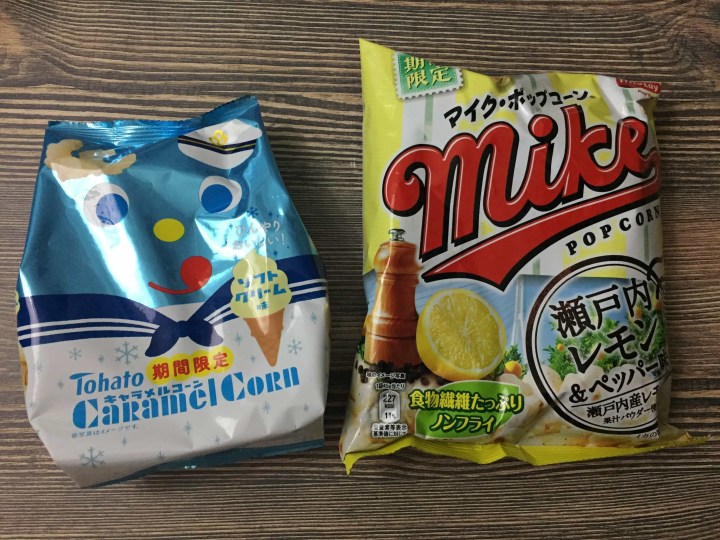 Soft Cream Caramel Corn — Tohato has so many flavours of caramel corn but I love this classic vanilla cream one!
Mike Lemon and Pepper Popcorn — And even more corn snacks! Japan does them well, so I don't mind.
Bin Ramune — This one made me scratch my head a few times before I figured it out. There is an ice cream cone willed with powdered candy, and a straw. You poke the straw into the cone and suck out the candy.
Nericcho Soft — One of my FAVOURITE Japanese candy kits is the one where you mix powdered sugars together with water to create light, fluffy, foam candy. This is essentially a smaller version which you scoop into tiny ice cream cones to make ice cream! Since my new favourite hobby is making Mitch do DIY kits while I laugh at his results, I'm going to let him try this one.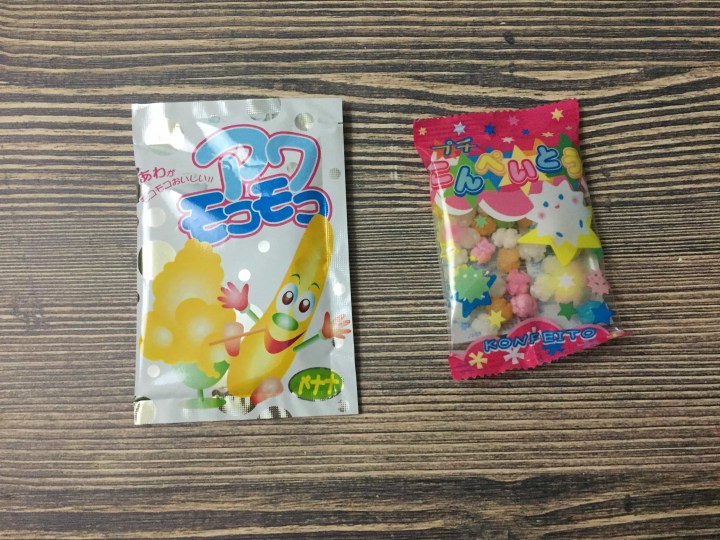 Awa Moko Moko Drink — This is another foaming candy kit, but this one makes a drinkable banana candy that just keeps foaming and bubbling. You can even add a bit more water and get it foaming up tot he top all over again. The banana taste is artificial and candy-like, but my favourite Runt flavour was always banana so this was really nostalgic for me!
Konpeito — A classic Japanese candy often seen in Studio Ghibli movies like Spirited Away!
Umaibo — Umaibo is my favourite dagashi snack! Long corn snacks strongly flavoured with different seasonings. These two are salad (tasted a bit like ranch dressing) and pizza!
Banana Man — Yes, give me all the bananas! This is a soft taffy-like piece of banana flavoured candy with chocolate in the center.
Sono Manma Peach — A series of gumballs, but ONE is super sour! I'm going to take these to work and share… and we'll see who gets the unlucky one!
Minivita C — Small candies with Vitamin C in them. A fun way to take vitamins…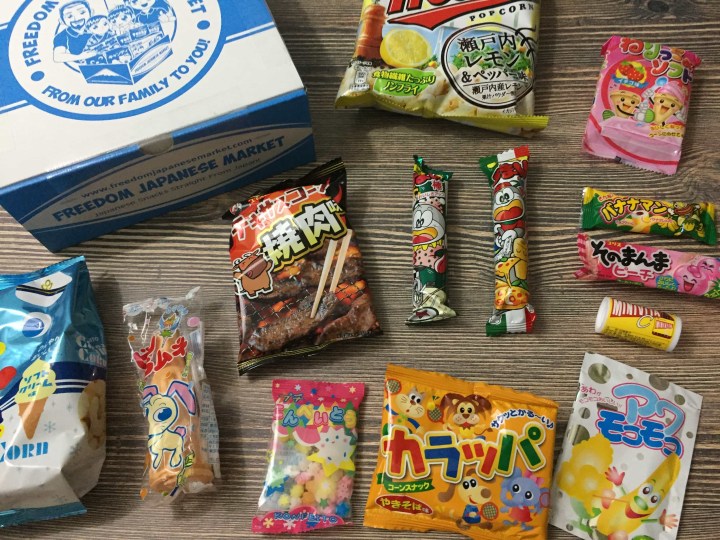 Another great box from Freedom Japanese Market! I love this box and they always put together an awesome selection of snacks. They also do a smaller puchi size box, as well as a family pack (which is 2x of each snack!) so there is flexibility as to how many snacks you get!
Visit Freedom Japanese Market to subscribe or find out more!