Foodstirs is a bimonthly baking subscription box. Every month, you'll receive family-oriented baking kits made with premium and real ingredients, free of preservatives, artificial dyes, and flavors. The mixes use organic and non-GMO ingredients when available.
Your subscription will start with the kit indicated on the subscription information page!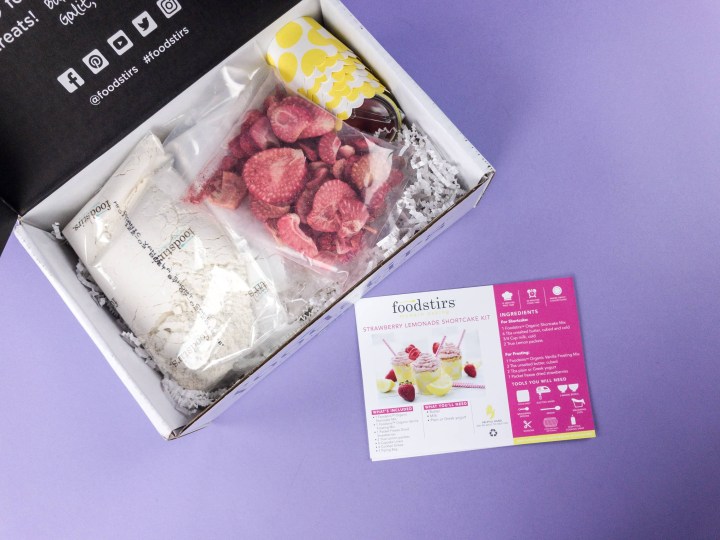 June's Foodstirs was a Strawberry Lemonade Shortcake Kit. When the treats have a holiday theme, this subscription typically comes way in advance of the holiday, so you'll have it not only in time to make for the holiday itself but also in time for pre-holiday parties if you like.
As always, Foodstirs provides organic mixes and contains no artificial ingredients!
DEAL: Use coupon code HELLO5 to get your first month for $5 plus $5.99 shipping and your first box will be the Strawberry Lemonade Shortcake Kit!
The box includes a card letting you know the ingredients needed, tools, baking time, quantity, etc.
I like that it breaks down the ingredients you need twice (the second time being what you need at home).  The kit includes all dry ingredients and decorative items — you supply eggs, butter, and other dairy when needed. When making Foodstirs, you'll always want to have plenty of butter and some plain Greek yogurt on hand, as these are almost always required.
The information card also has useful tips written on it – usually, there is a factoid and a couple of options for adding some extra flair or flavor to your creation. This one had a great reminder to warm the milk when mixing the food coloring.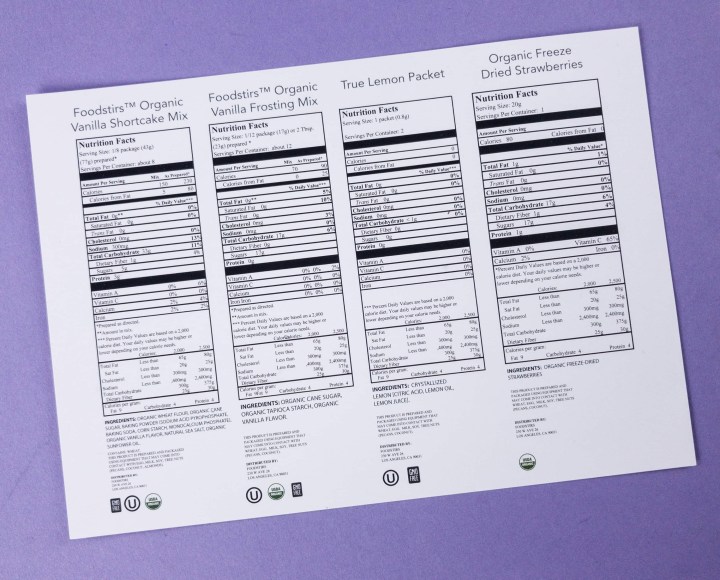 The box includes complete nutritional and ingredients information. You will like the ingredients – never anything artificial, and the ingredients are primarily organic with only natural food dye. Nutrition information covers only what is provided in the kit – they don't state the nutritional profile of the prepared food once you've added the required butter, eggs, yogurt, etc.
The instructions. They are step by step with a photo for each step. The single card covered the mixing, baking, and decorating of the cupcakes.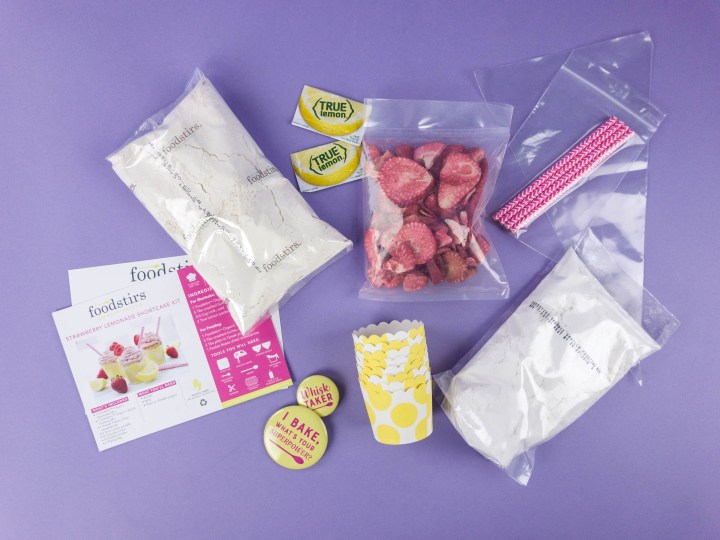 The kit comes with organic mixes for the baked items. We find their cake mixes to be really high quality and tasty. Regardless of how lovely our project turns out in any month, we know that it will taste good!
This month two cute little button pins were included.
What we needed for the baking – Shortcake mix, True Lemon crystals, and cupcake holders.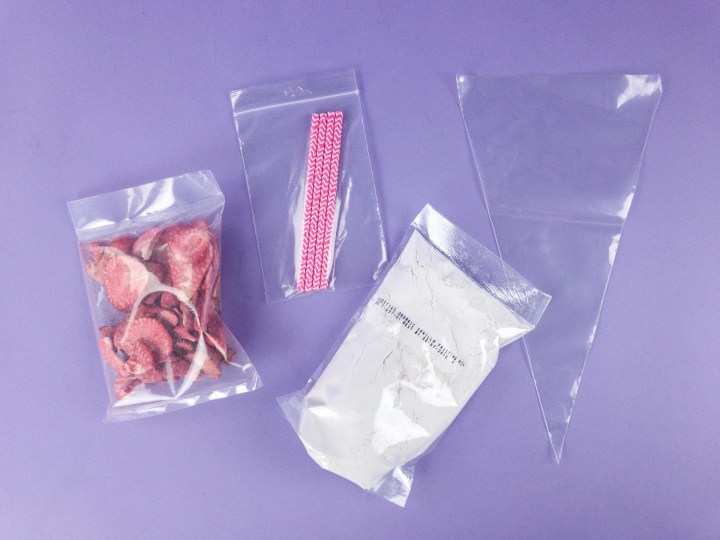 And for the decorating: freeze-dried strawberries, cocktail straws, frosting mix, and a frosting bag.
We got to work combining cold butter with the shortcake mix, just like you'd make a regular shortcake. This hewed pretty closely to my family's recipe – we added milk and the true lemon to give it a little tang – what a neat idea!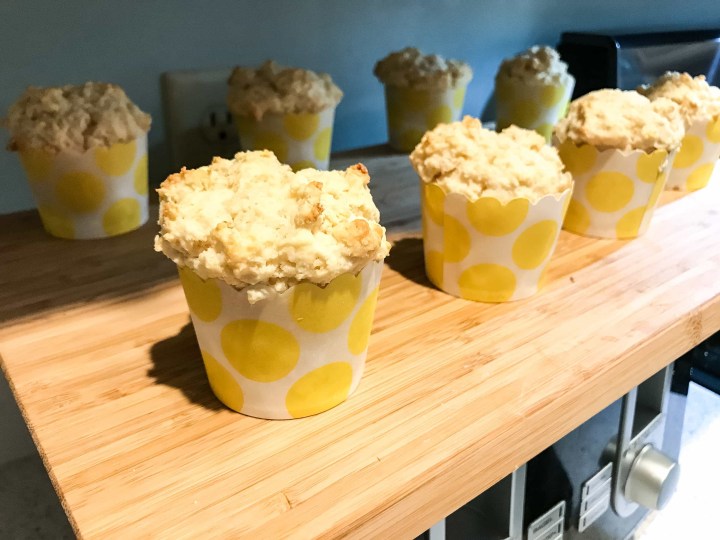 After mixing we spooned the shortcake mixture into the custom cupcake cups (you bake them right on a tray, you don't need to use a cupcake pan, which is brilliant) and then let them cool. They turned out beautifully.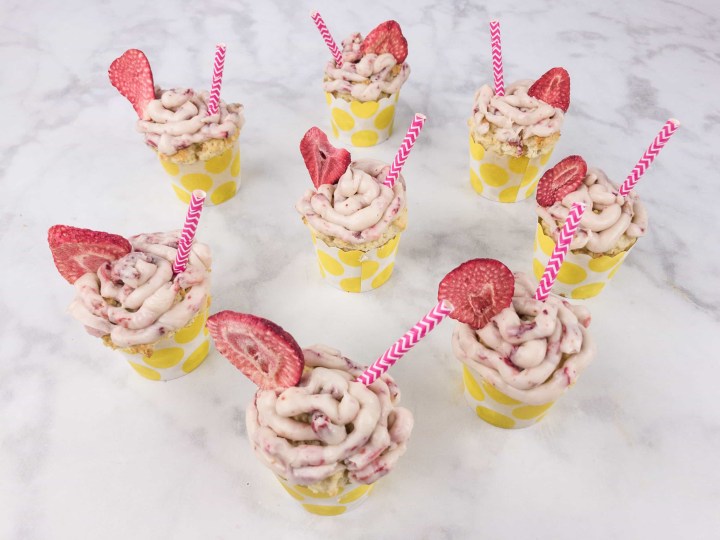 To decorate we reserved the garnish strawberries then mushed the rest up along with some butter and greek yogurt for the frosting.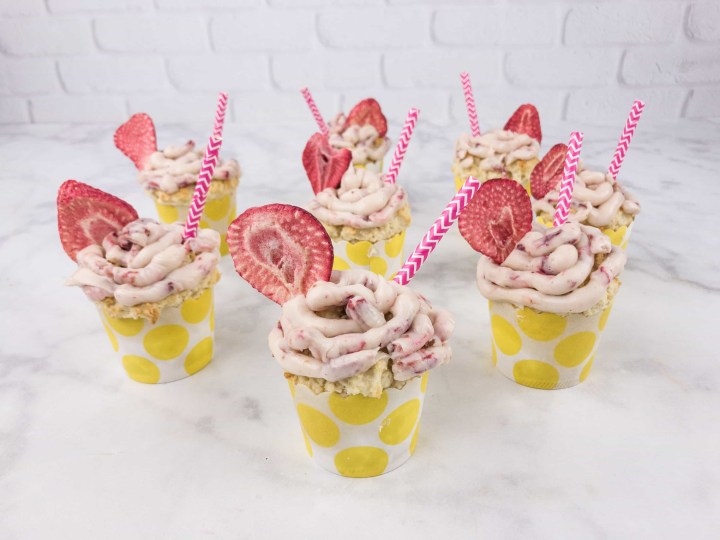 The frosting was a little chunky but I made it ahead and stuck it in the fridge after moving it to the pastry bag, and that seemed to work well to meld it.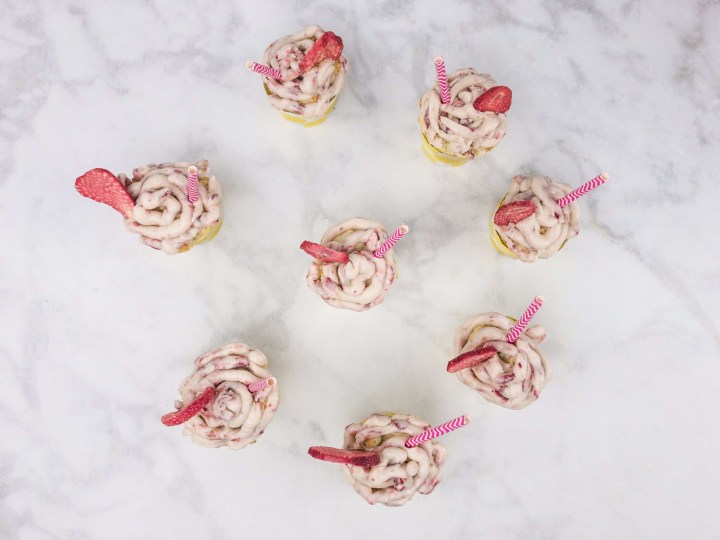 We did find that my husband's strong hands had a better frosting effect than mine (cough, my cupcake is at the back).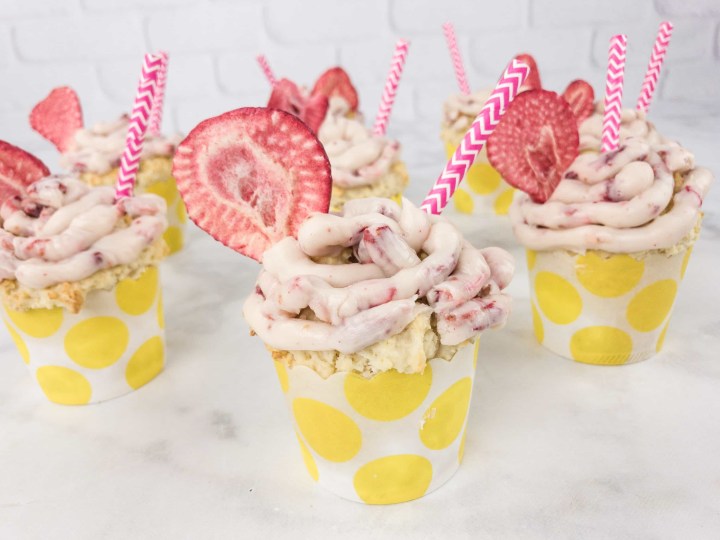 But aren't these darling? I think they're so fun!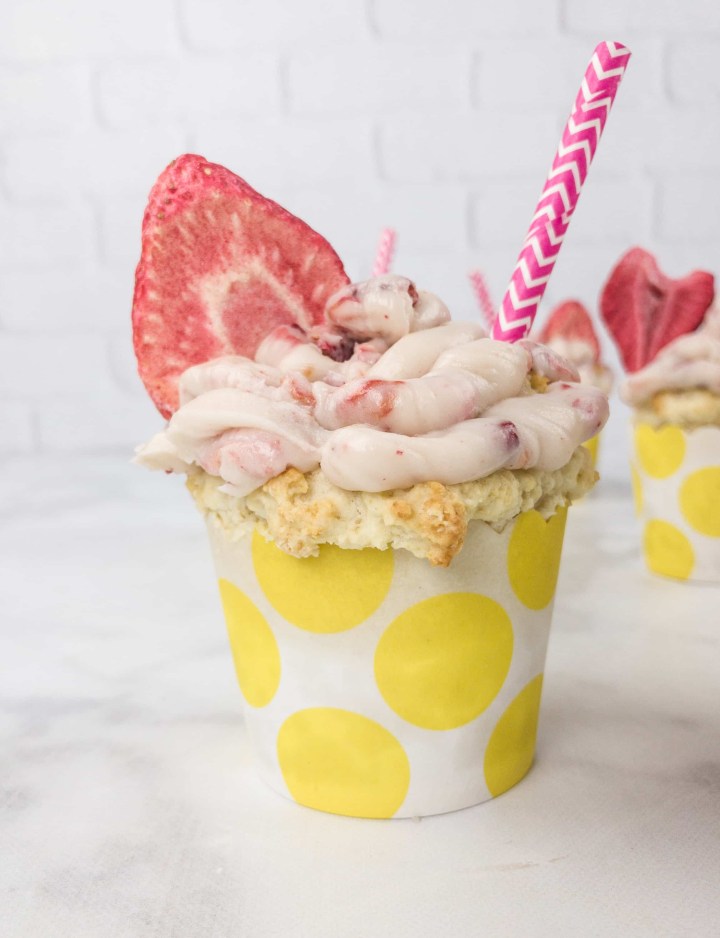 My kids and I had a total blast making them, and they're absolutely delicious. I thought the addition of the shortcake to the lineup was fantastic, and the strawberry lemonade idea was inventive!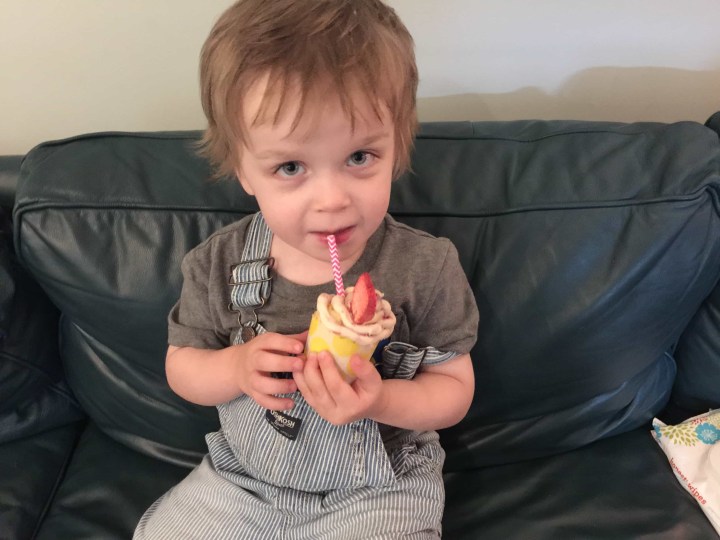 Since they started this subscription all the projects have become much more dependable and easy to pull off (the first ones could be quite fussy!). If you want this adorable baking project, be sure to snap it up before the end of June – subscriptions ordered in July will receive the August back to school theme!
Did you do Foodstirs this month?