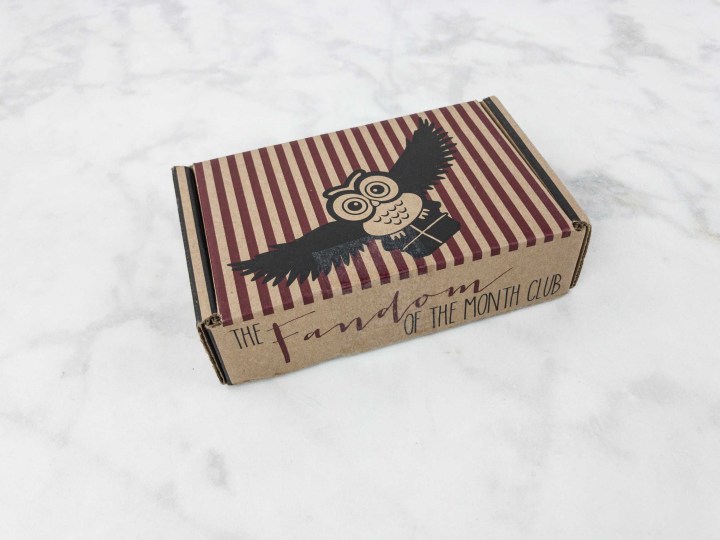 Fandom of the Month is a subscription that sends 3-4 geeky fandom themed jewelry pieces each month. It's $13 per month + shipping, which makes it an excellent geeky value.
Fandom of the Month always has awesome info card designs.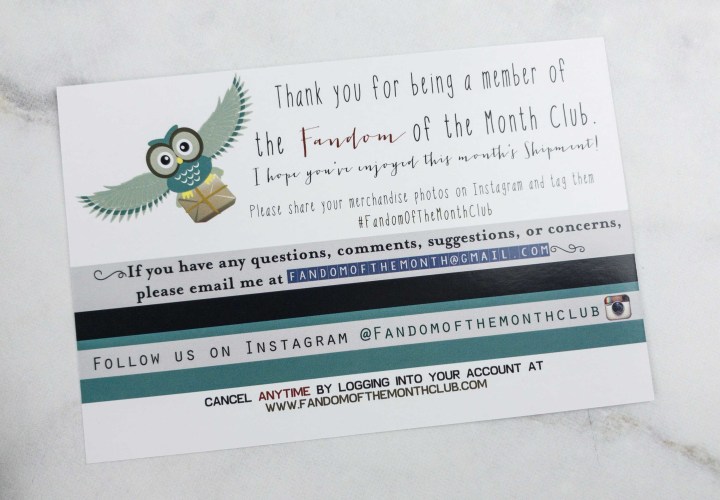 DEAL: Use coupon code NEWMEMBER to save $3 on your first box!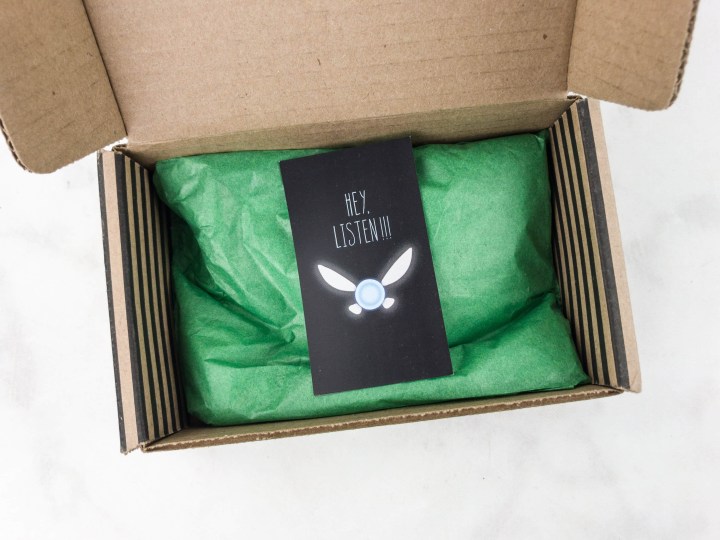 All the items are neatly wrapped inside green tissue paper.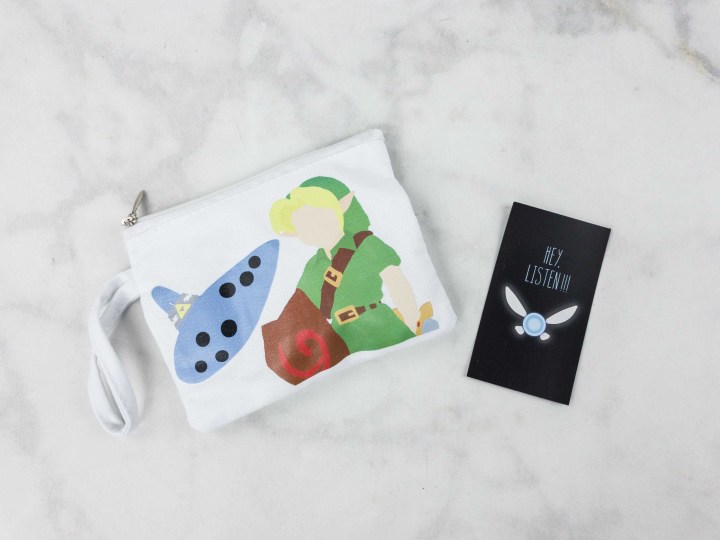 The box came with another custom pouch this month.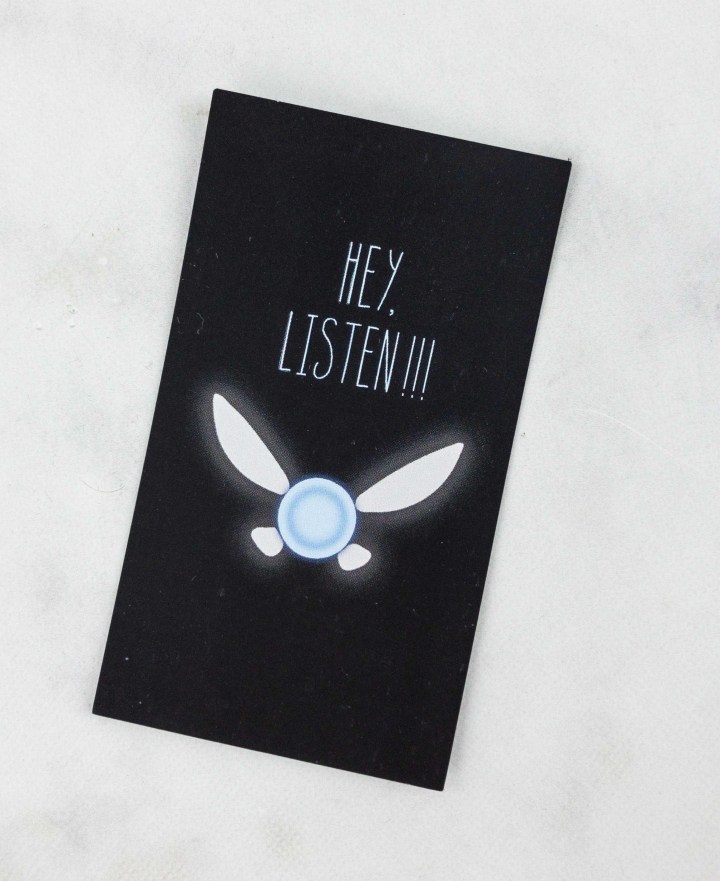 Navi and his famous quote "Hey Listen!"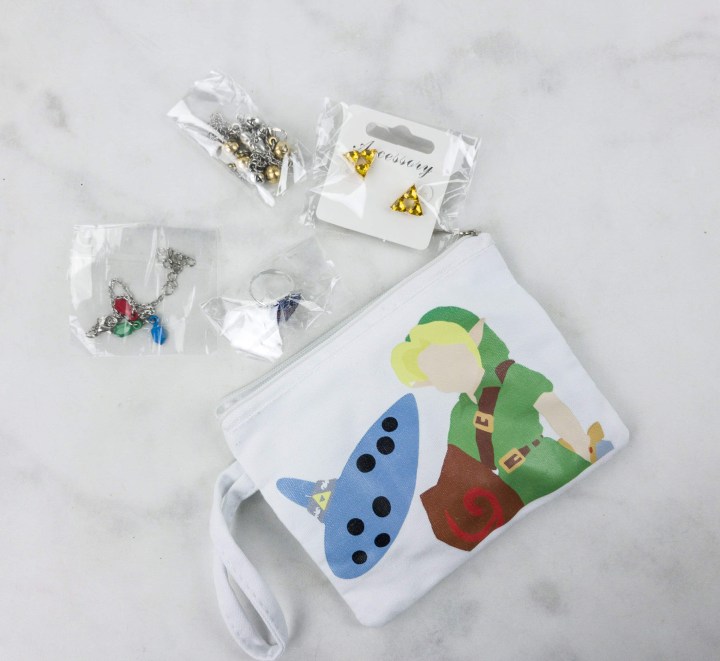 Every piece was kept safely inside a small plastic pouch.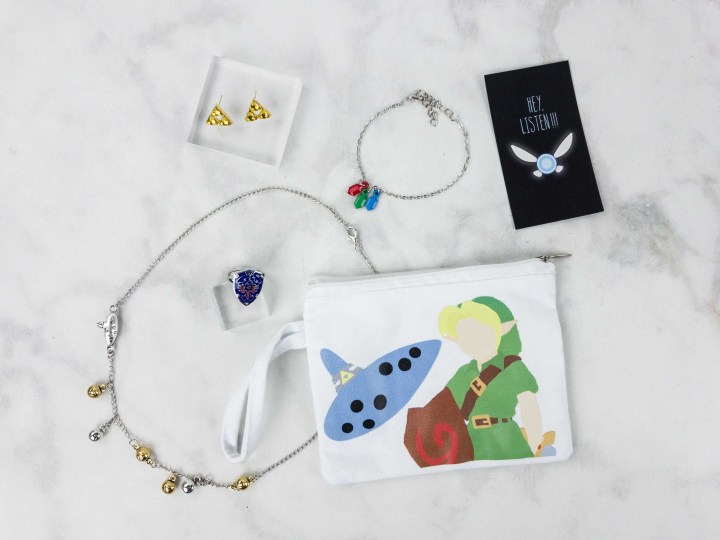 All the jewelry goodies this month!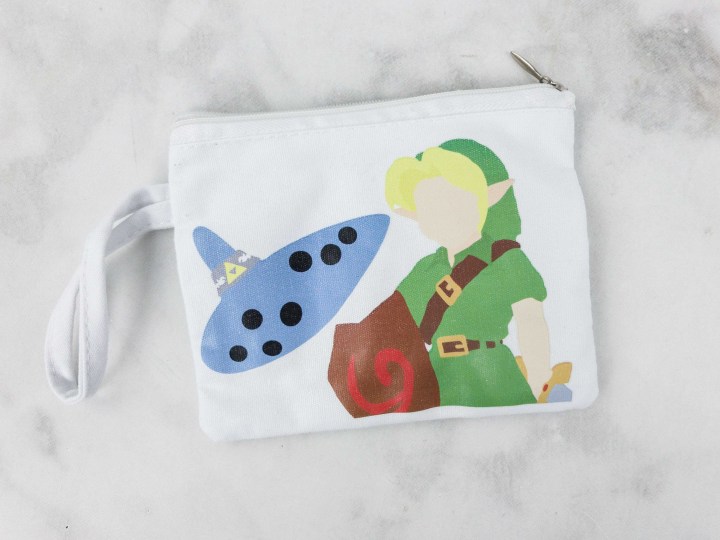 Custom-Printed Pouch:  This is a cute printed pouch and I love these for keeping fandoms separate – it makes the pieces super easy to locate.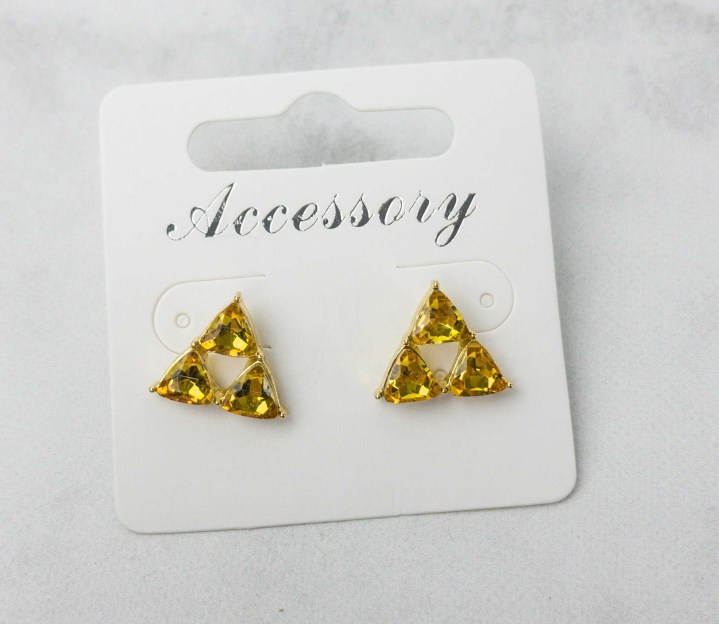 Zelda Triforce Stud Earrings: Super cute and fun! Nobody except a fellow fan will know exactly what they are!
Zelda Ocarina of Time Necklace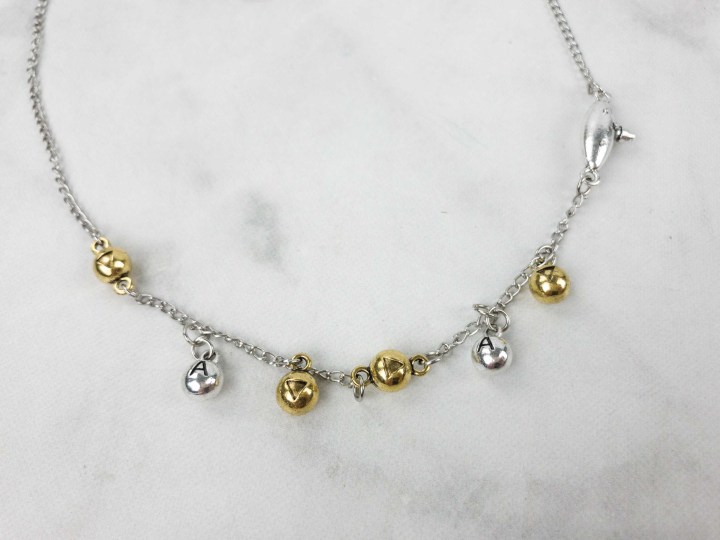 Ok, this is legit awesome – it's the buttons you press to play Link's Ocarina!
You played the Song of Time!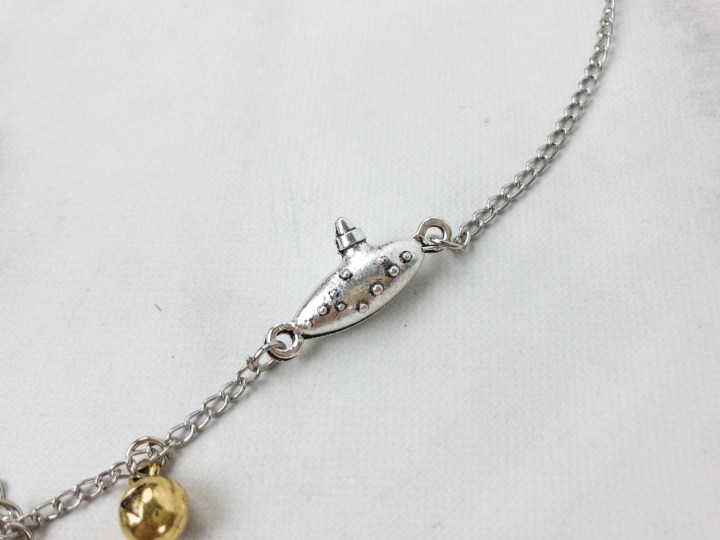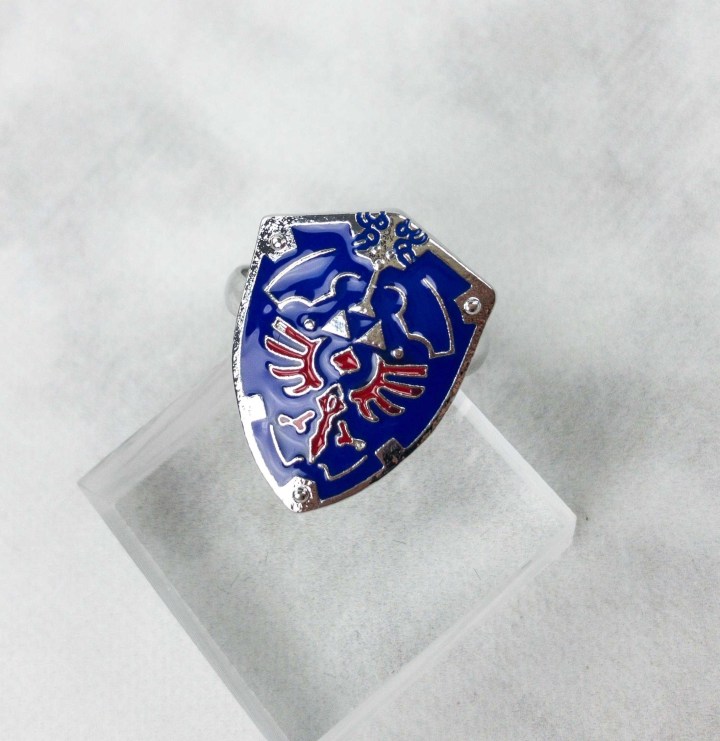 Zelda Triforce Hylian Shield Ring This enameled ring is adjustable and shows off the epic Hylian shield! Did you get yours yet?! It's the strongest shield in Breath of the Wild. I WILL BE INVINCIBLE!
Zelda Rupee Bracelet
Every fan knows exactly what these are!
I actually didn't think that the quality was quite as amazing as the last couple months, but this Zelda theme came nearly at the peak of Breath of the Wild Fever, so it was a mega hit (even with the focus on Ocarina of Time)! With the price, who can argue with what I received?!
Have you tried Fandom of the Month? What did you think of this month's box?