Erin Condren's Seasonal Surprise Box is a new quarterly planner accessories and stationery box featuring early access items, popular accessories, and exclusive surprises from Erin Condren. This box isn't available by subscription; you must purchase each box individually.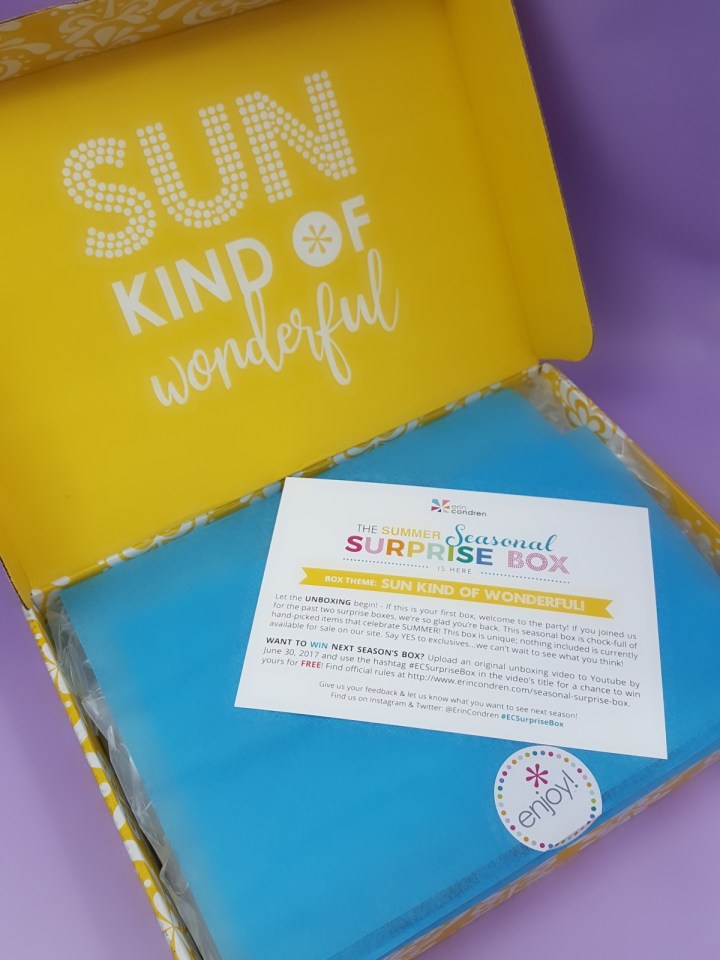 In addition to the main EC site, you can now shop a selection of non-personalized Erin Condren items on Amazon! Many, if not most, are discounted, and they all have free prime shipping!
DEAL: FYI – if you use this referral link to register for the site, you'll get a $10 coupon code emailed to you. It may not work on the box purchase. You cannot use the code if you buy anything first, but you can use it on pretty much anything on the site.
The information card gives you a picture list of all the items included. It's so fun and colorful!
The theme for this box is "Sun Kind of Wonderful."
Everything in my Summer box! The box is reversible to make a cute little storage case for your goodies! I'm a bit obsessed with this gorgeous summer sun golden yellow of the box.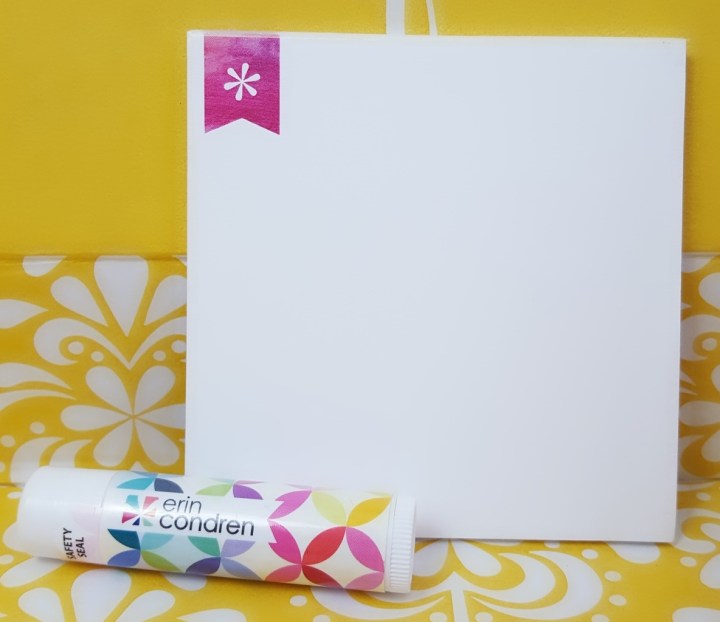 Exclusive Mid-Century Circles Multi Lip Balm and Flag Accessory Notepad – I am a lip balm junkie and this one went on really smooth and it has SPF 15 in it so it will be great for me at the pool this summer.  I have a couple of these little notepads already in a different pattern and I love having them next to my chair and at my desk to jot down notes of things for me to remember to to leave a note for someone. They are a great size.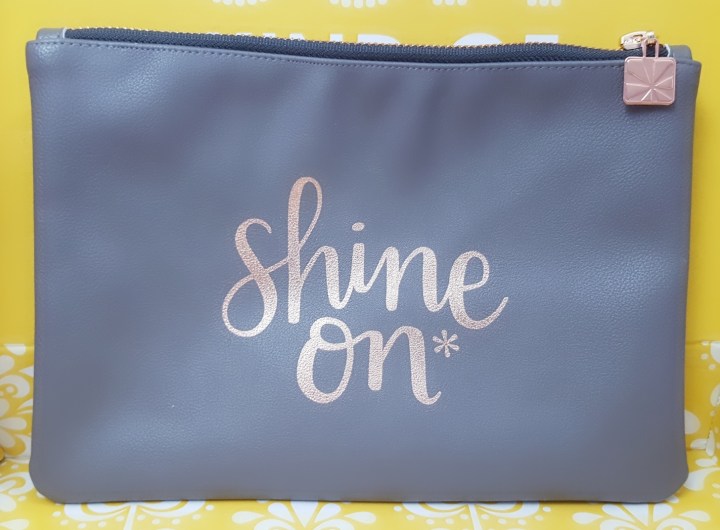 Sneak Peek – Luze Rose Gold Metallic Clutch 'Shine On' ($20.00) – This is a stunner. It is a gorgeous gunmetal grey with rose gold foiled style lettering.  It feels so great just to hold and touch this one. I just want to keep looking at it.

Exclusive – Turquoise Elastic Band ($7.00 or 3) – This is exclusive to the box and I love the Turquoise.  Their normal bands come in a pack of 3 and I used them on my planner, in my notebooks and even as book marks for some of my books.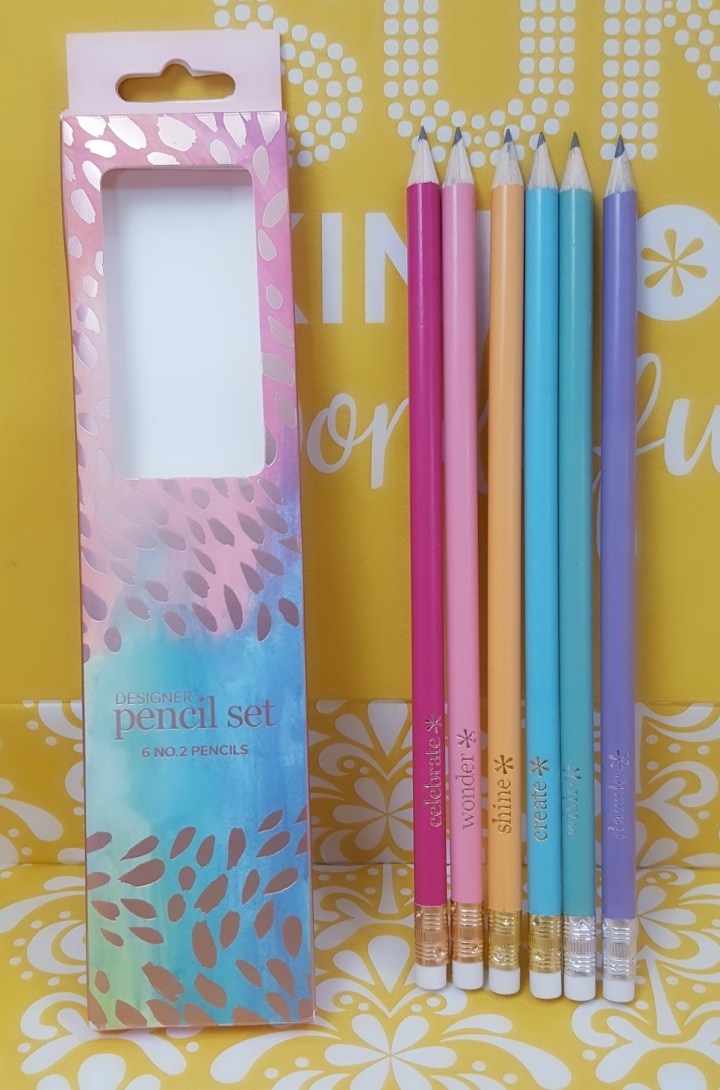 Sneak Peek – Painted Petals Designer Pencil Set ($6.00) – This is a sneak peek at some new colors and pattern for their #2 pencils.  I seem to always loose pencils around here since my boys "borrow" them and they don't make it back to my desk.  I'm putting these right in my pencil holder and hoping with the girlie colors they will make it back.
I love the simple words in either the gold or silver foil and the flower.  Just look how they have the ferrule match the wording! (yes I just looked that up since I figured it had to have a name)
Exclusive – Summer Lovin' Interchangeable Cover ($13.00) – This one is exclusive to the box and I am just giddy over it.  Grease is my favorite movie and well this cover screams it to me. I keep singing every time I look at it and that makes me happy. Go ahead tell me if you don't start singing.
It'd hard to get a good look at this one but it is a platinum metallic for the Summer Lovin' and the palm fronds.  So summery and shiny!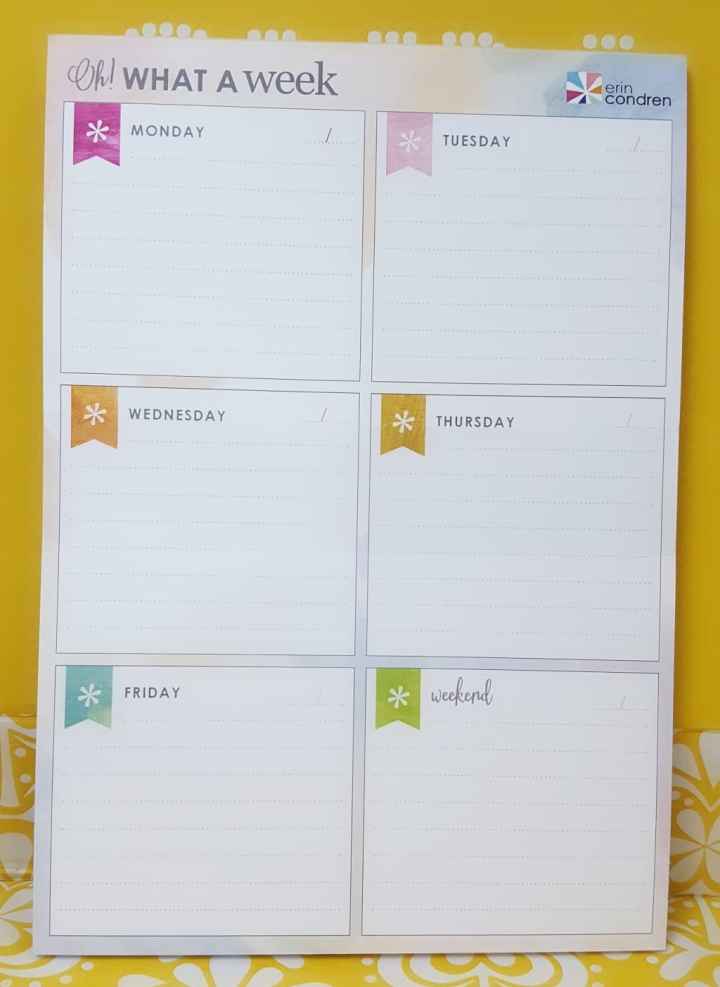 Sneak Peek – Oh! What a Week planning notepad – So exciting another sneak peek and one I will totally be using.  This will be great this summer for my boys and I to use to plan our weekly plans and meals.  I like that I can leave the pad on the counter and we can all write on it instead of having them tryin to write in my planner itself.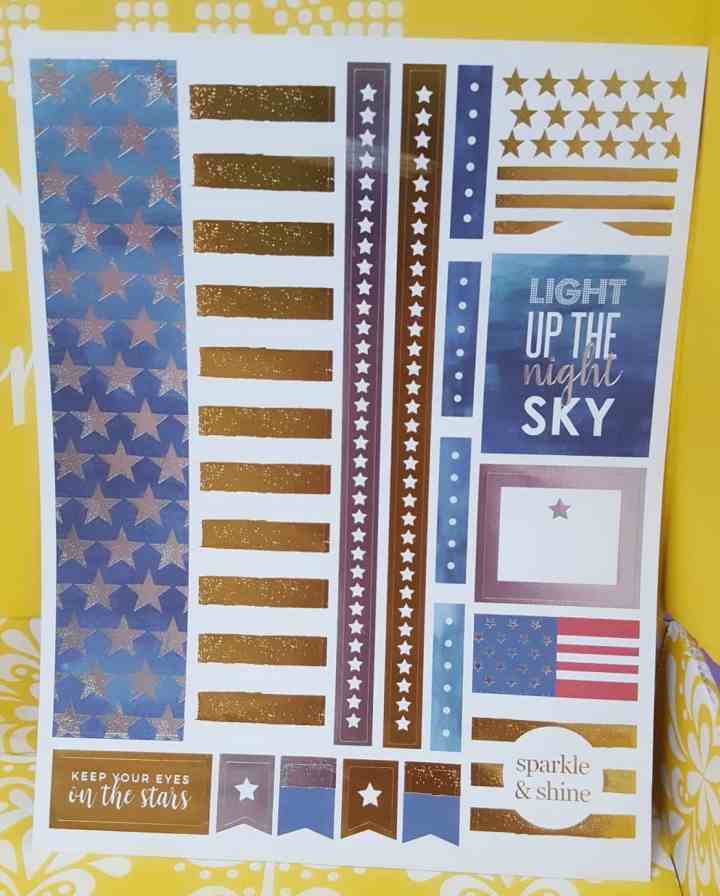 Exclusive – "Stars & Stripes" Sticker Sheet ($4.00) – I did a full on squeal when I saw this sticker sheet.  We spend the 4th of July week at the beach with friends every year and I always have things in my planner.  This year I plan to use my new 18month planner I just got as a family journal for the year so these will be great.  They are gorgeous and the metallic foiling on here is just stunning.  If you didn't know foiling is a big thing in the craft industry right now and these are so right on point.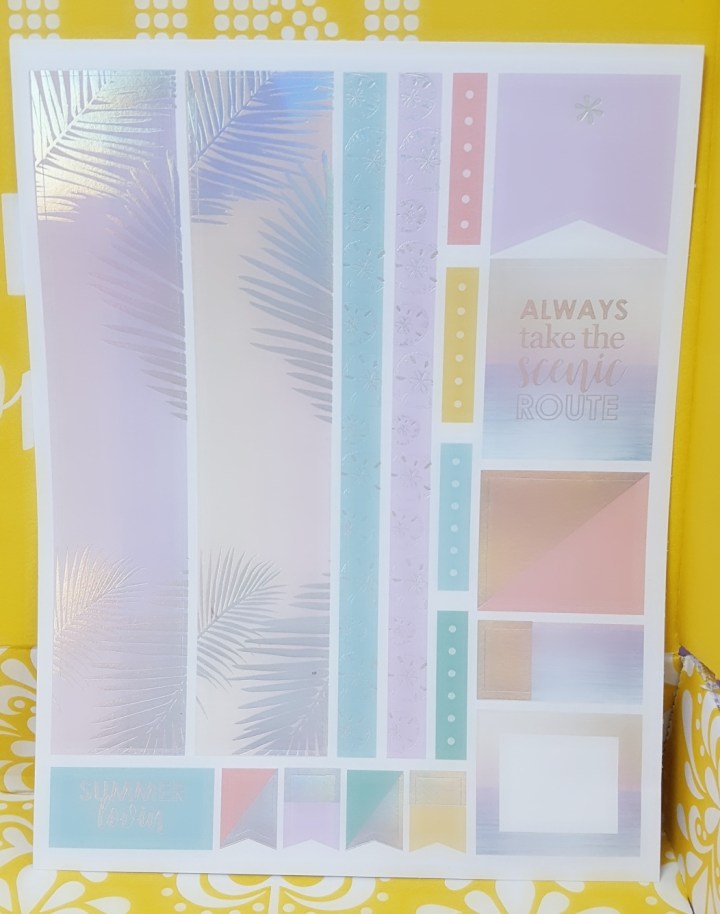 Exclusive – "Summer Lovin" Sticker Sheet ($4.00) – Another stunning set of stickers. These coordinate with the new cover they sent and are also a platinum metallic pattern.  These stickers are designed to fit right in your Erin Condren planner but you can use them on any planner that you like.
Another fantastic Seasonal Surprise box from Erin Condren.  I'm betting you can tell that I absolutely loved it and can't wait to really get in and use everything. This box was pretty planner specific but I'm pretty sure most people that are going to order these boxes are going to be planner people so that is ok.  With so many of the items in this box being sneak peeks or exclusive patterns I had to do so estimating on the prices but I get the box to be at about a $65 value which is fantastic for only a $35 box.  I can't wait to see what they include in future boxes.
What did you think of the box?
Visit Erin Condren Seasonal Surprise Box to subscribe or find out more!