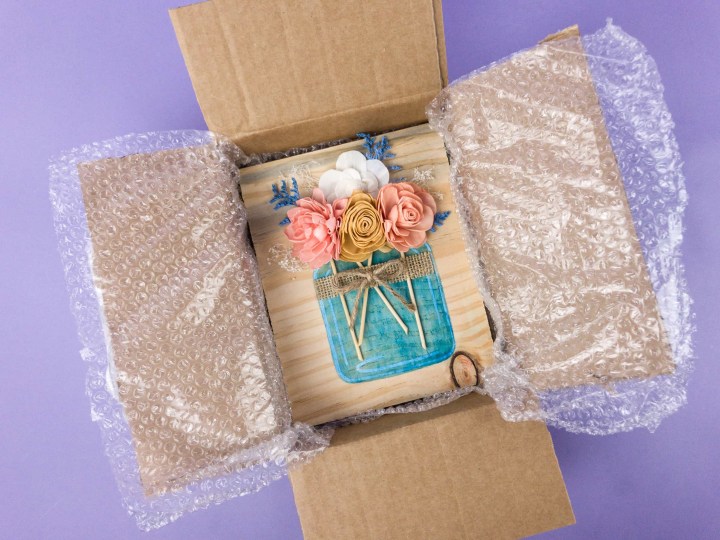 Eco Flower is an online "florist" that makes bouquets out of recycled and sustainable materials like book pages, brooches, burlap, music sheets, pallet wood, pine cones, and sola wood. The bouquets last forever and are can be individually scented with fragrances such as black raspberry vanilla, Egyptian lavender or Japanese cherry blossom.
This is the review for the Like It Monthly Box for $9.99. There's also the Love It Monthly Box for $29.99 and Gotta Have It Monthly Box for $49.99.
Our "flowers" arrived in perfect condition.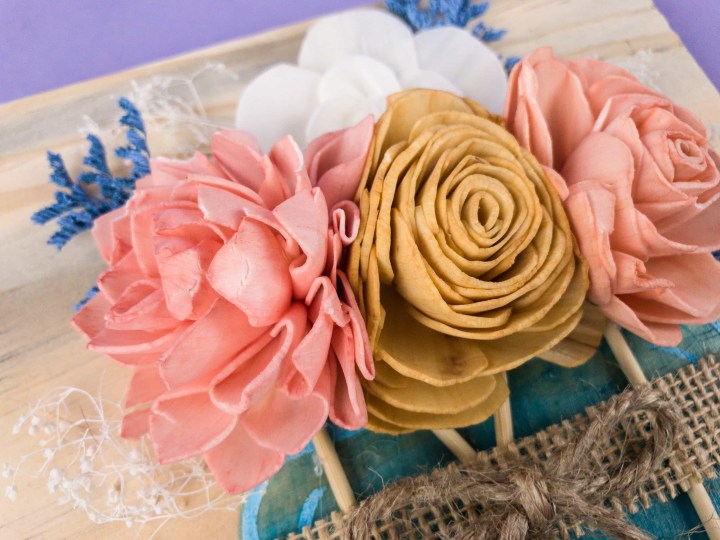 The arrangement itself is secured with some knotted cord. They really do look real, but last forever! I think it's totally amazing that they use recycled materials to make these beauties.
This is such a great, fun way to bring a floral arrangement into your home without the typical expense and of course limited shelf life of flowers. I really love that they are upcycling the materials and I liked the unusual arrangement this month.
Unfortunately I have 2 things to report – #1 – we have received a great number of complaints about EcoFlower taking money and not charging (and indeed, I think I may have been charged two times for one box – the last we received was March). Also, this low cost option is no longer available: