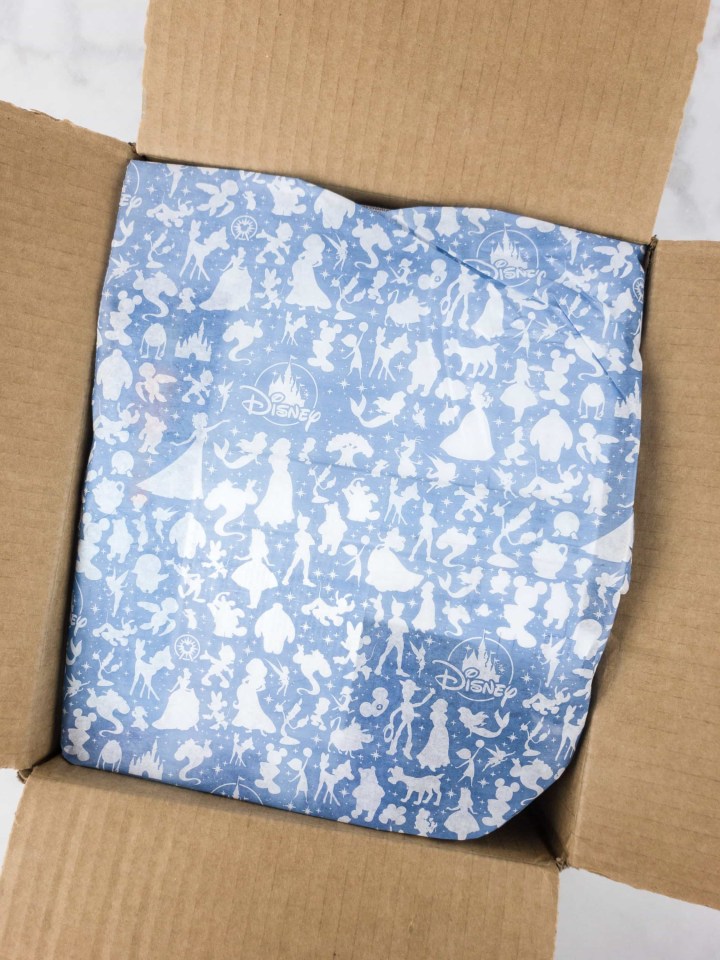 Disney Store has imagineered another Disney subscription – the 30th Anniversary Snowglobe Ornament Subscription! Every box will come with the latest, fully-sculptured snowglobe, featuring your favorite Disney characters, for $19.99. This subscription is currently sold out – sign up for notifications if you'd like a notice if we find that it's back in stock!
This subscription commemorates the Disney Store's 30th Anniversary!
We received Lightning McQueen this month!
Like the Park Pack – Holiday Edition subscription, the boxes are custom-designed to hold the ornaments.
These ornaments are inspired by the Sketchbook Ornament collection and are designed to capture magical moments with immaculate detail!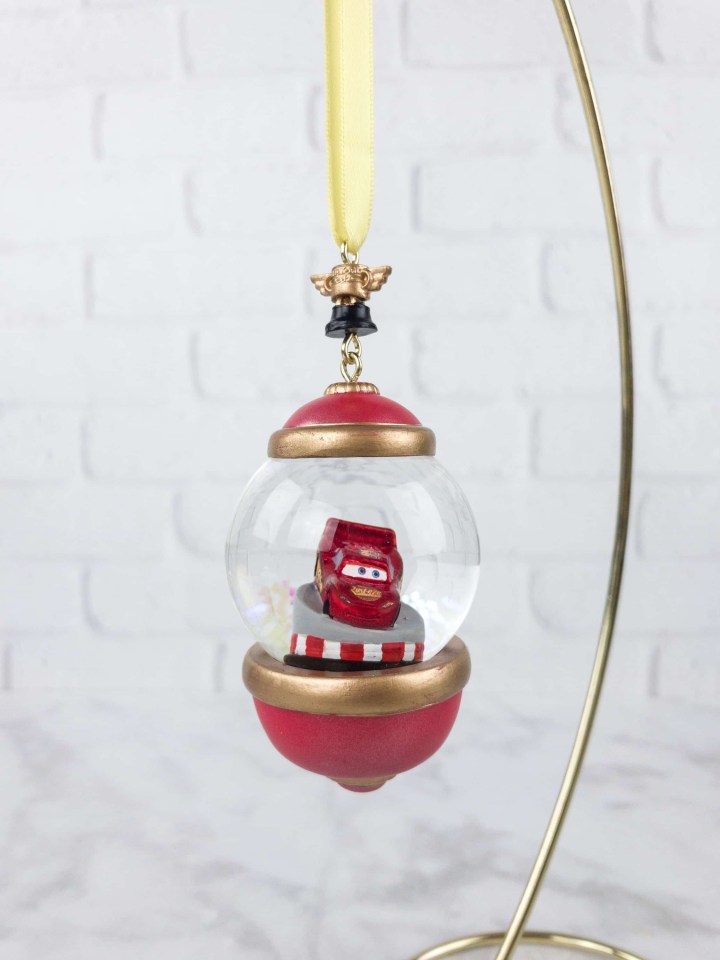 Lots of detail on this tiny sculpture!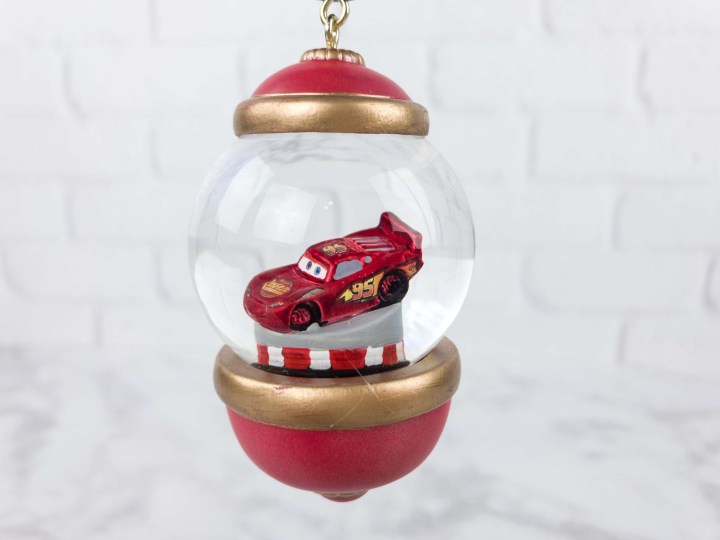 Lightning bears all his insignia!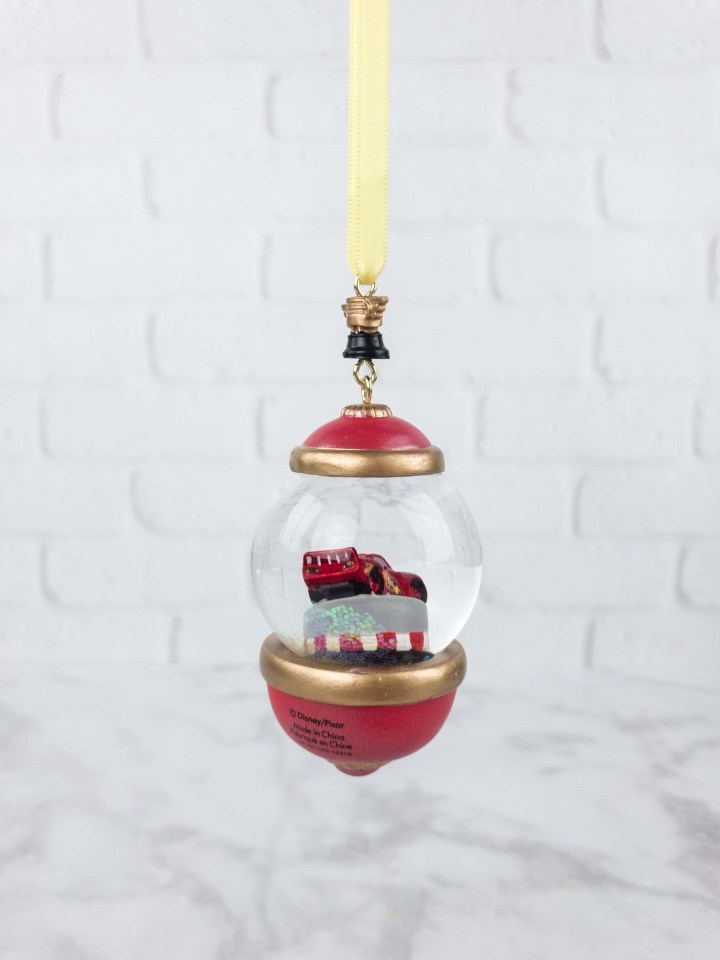 The charm on top of the ornament is the Piston Cup!
You can read the words PISTON CUP in the tiniest letters!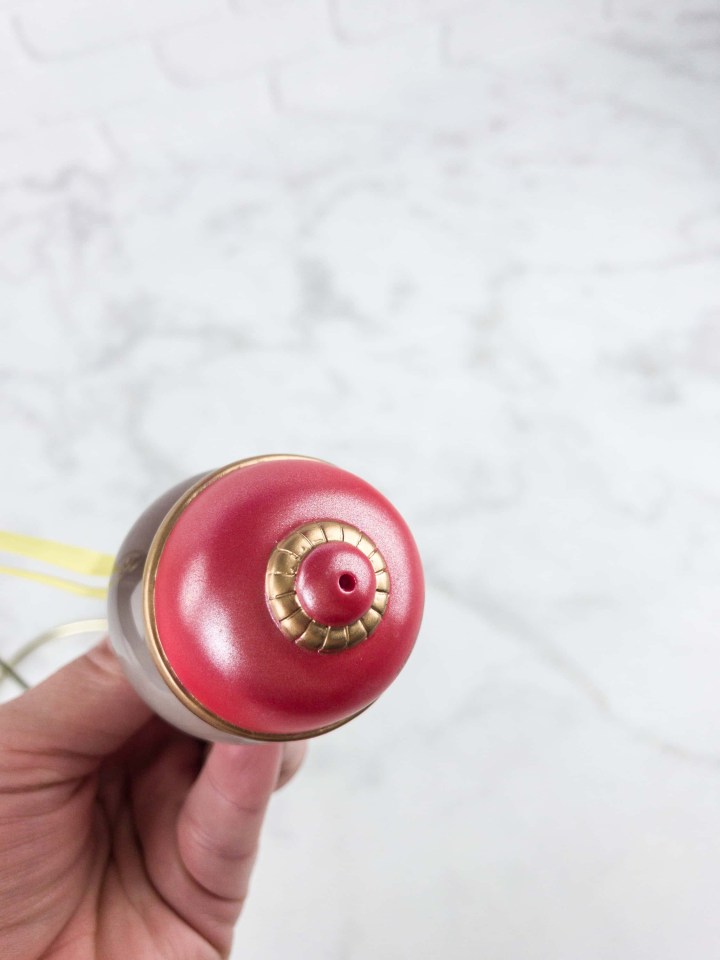 The ornament won't stand on its own, but you could use an ornament stand to display it.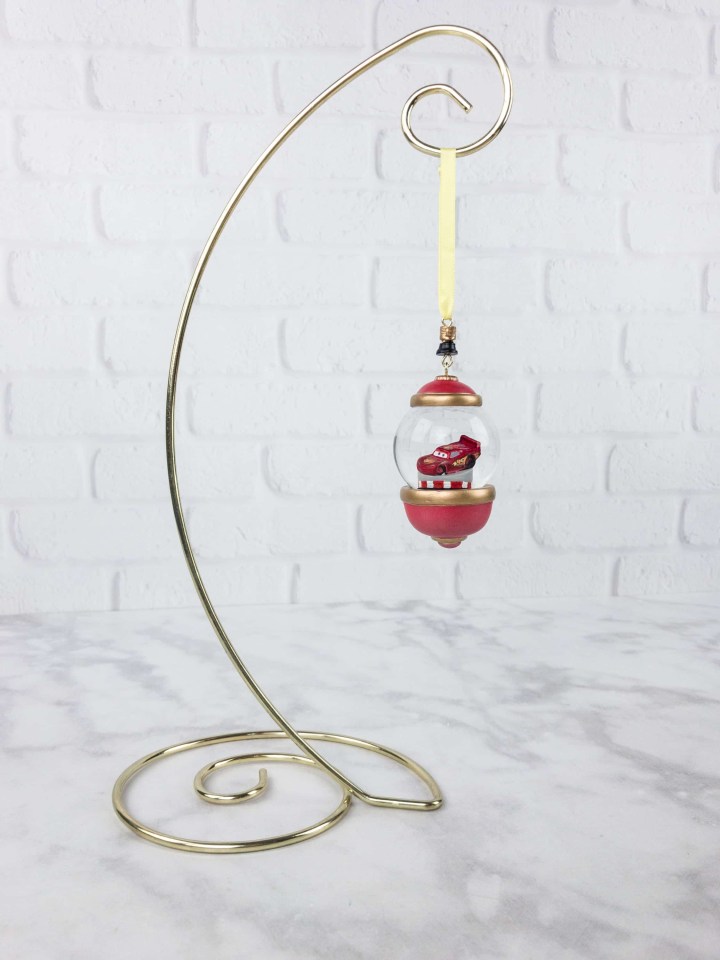 This would look stunning on display like this, and especially on a tree during the holidays.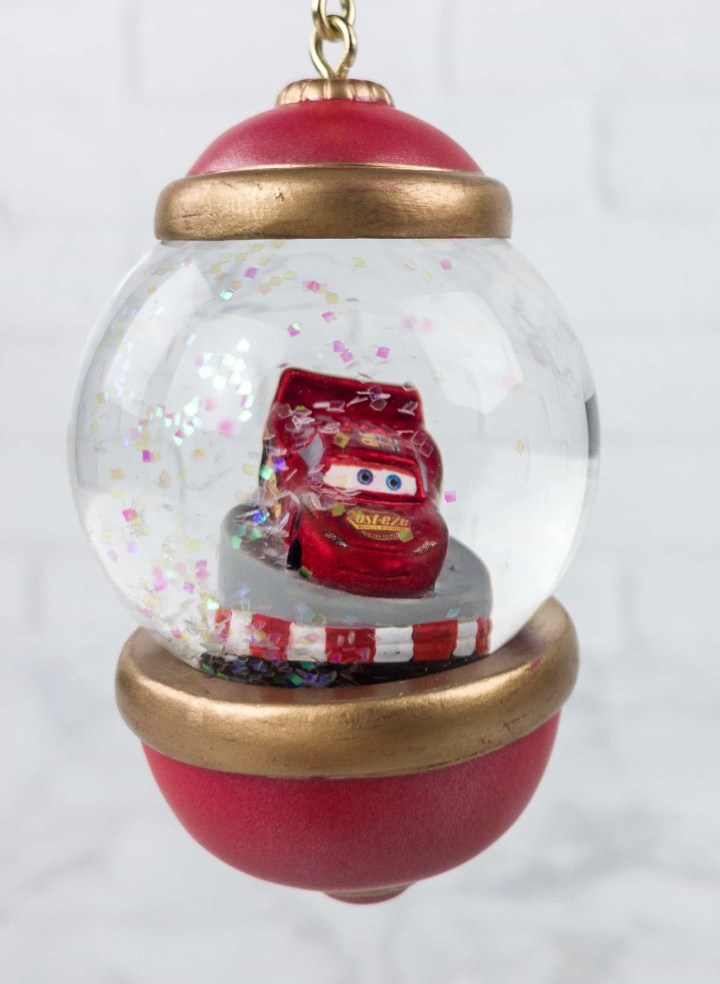 Shake it and see the glitter!
I think this monthly subscription is priced just right, and is a better value proposition than any of the other official Disney subscriptions (except of course for Tsum Tsum, which just relaunched!). The ornament is cute, collectible, and the subscription basically promises to include the most magical Disney moments. I would still love a little something extra with all the Disney subscriptions – why they selected the scene, what the artist focused on, etc., but for this price, I'm not too worried about it!
The only thing I've noticed with this subscription in particular is that the last couple ornaments don't seem to be a "scene" from the movie. Good timing though with this one and the release of Cars 3!
What do you think of the Disney Store 30th Anniversary Snowglobe Ornament Subscription?