Disney Princess Pleybox is a bimonthly subscription that contains official Disney Princess merchandise. For only $24.99 every other month, you'll get a box filled with Disney Princess figurines, accessories, and a lot more! Each box transforms into a scene from your little princess' favorite Disney movie that you can both "pley" along!
This month was all about The Little Mermaid!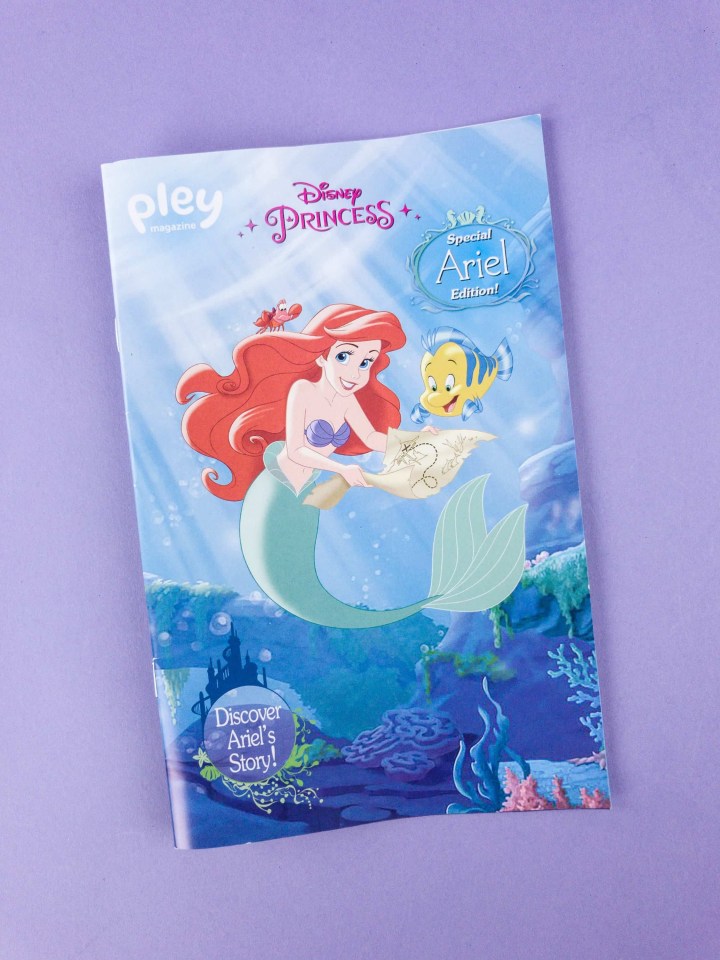 Each box comes with a monthly Pley Magazine.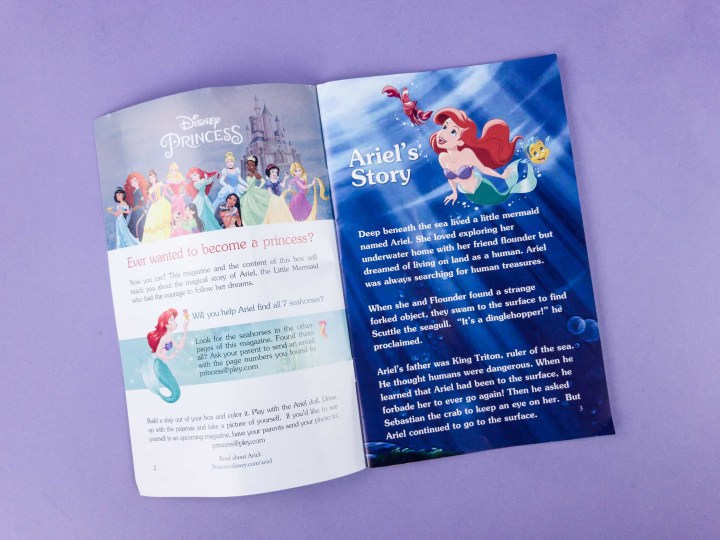 It includes feature stories like the story of this month's Disney Princess, Ariel.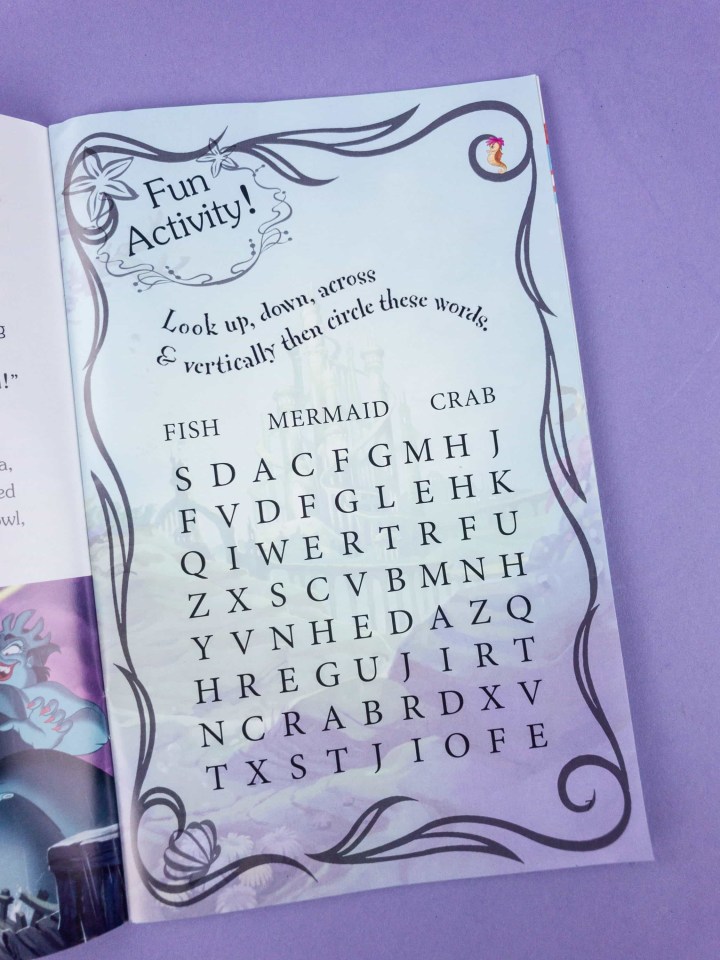 There are also puzzles and other activities included in the Pley Magazine.
More puzzles!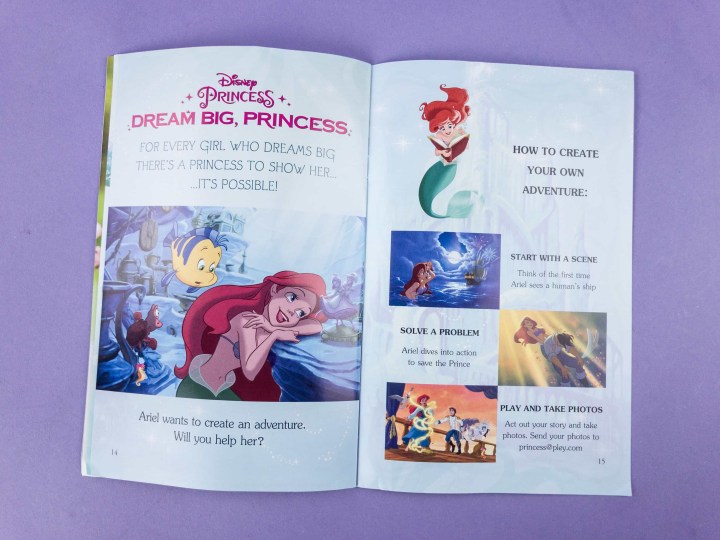 Here are some tips to create an adventure for your little princess.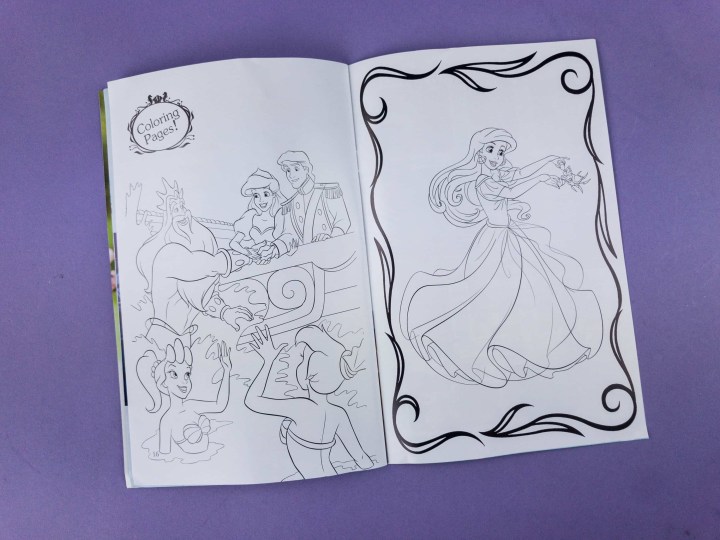 These pages are for coloring! Isn't it neat?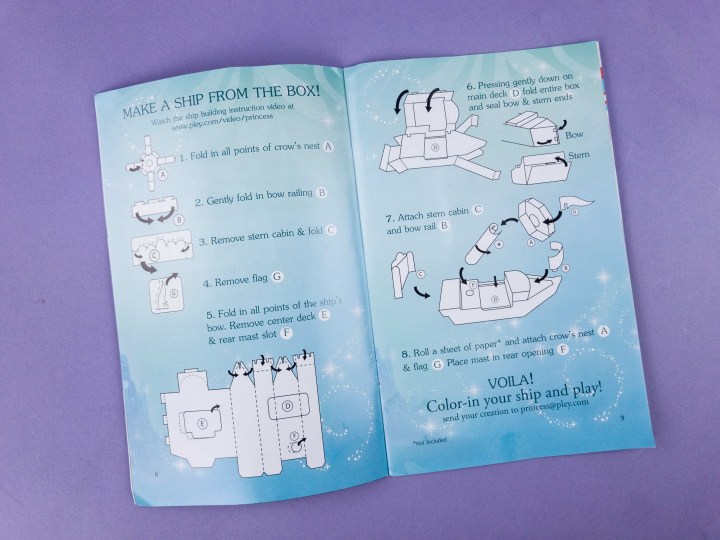 You can also transform your box into a ship!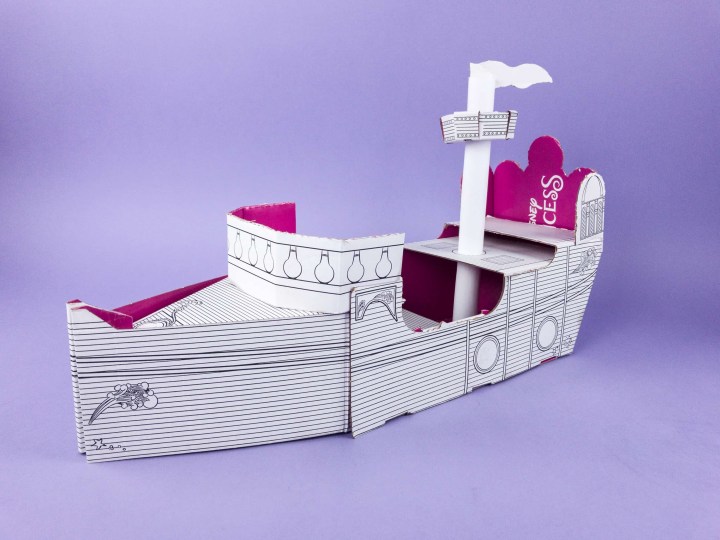 Here's the finished product! This is the most intensive crate craft we have ever engaged in. It took 2 determined adults (very experienced with transforming boxes) about 20 minutes to complete this one. There was a video to watch but we were too into the transformation to take a break to watch it!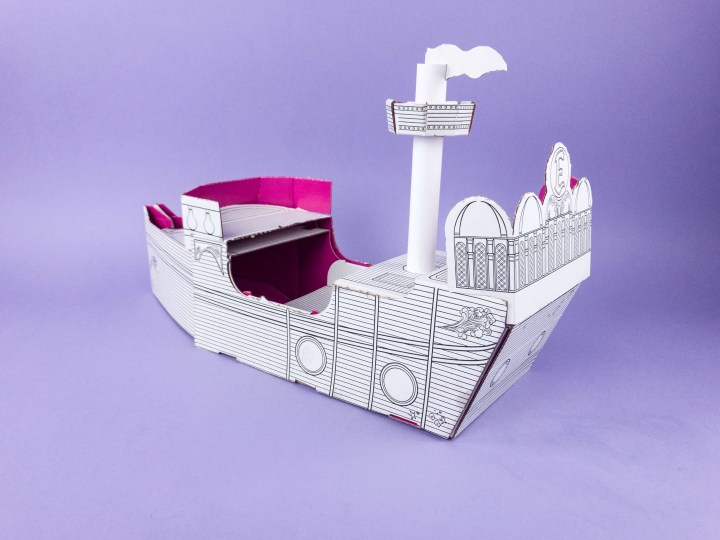 You can also paint or color the box as part of your adventure.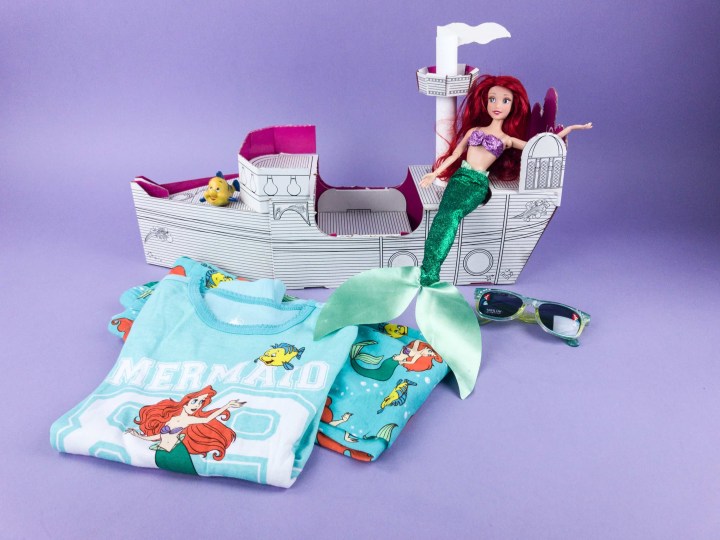 Everything in my box.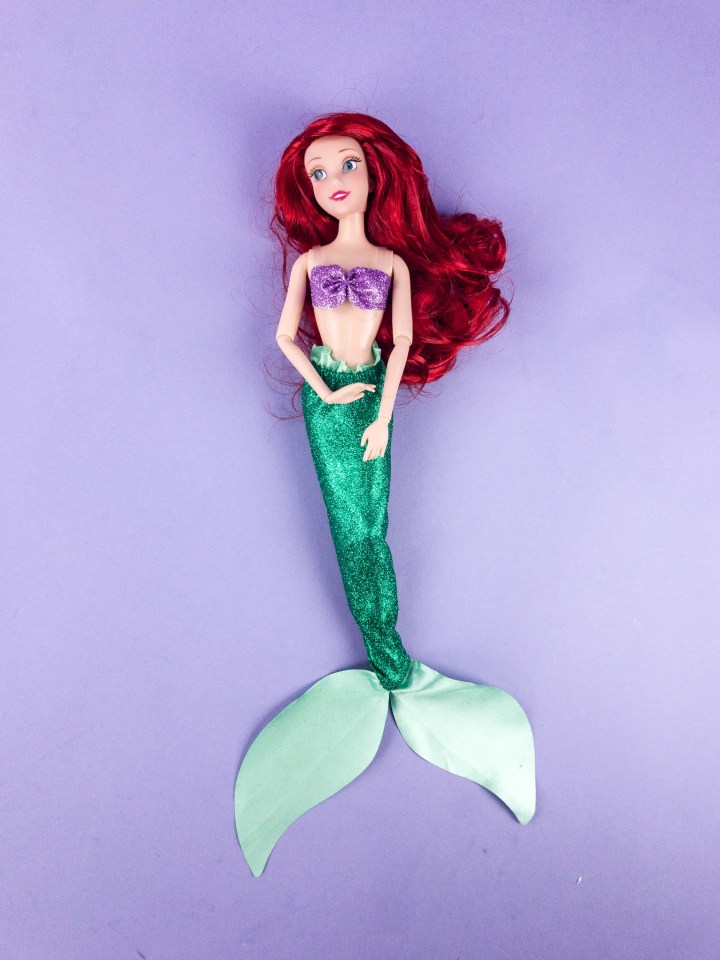 Ariel Doll with Flounder (about $17) This highly articulated doll is sort of like a Barbie. She comes with a long green glittery tail (her legs are in a bag so it slides off) with long flowy red hair!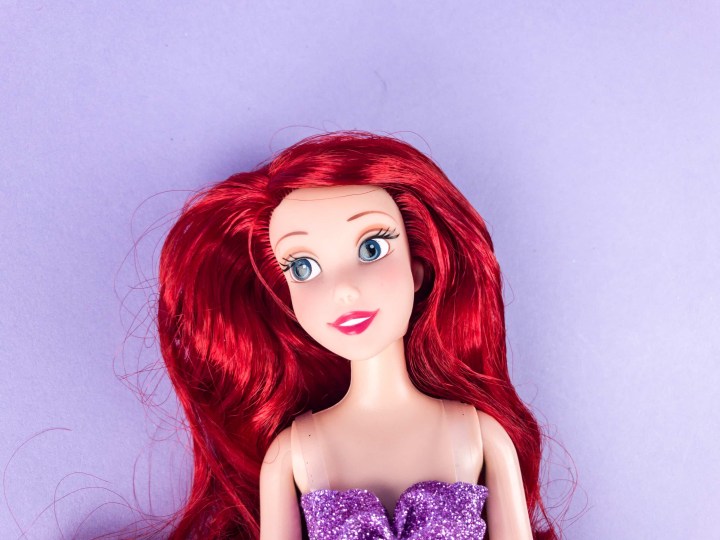 She has nice features and is a fun and pretty doll!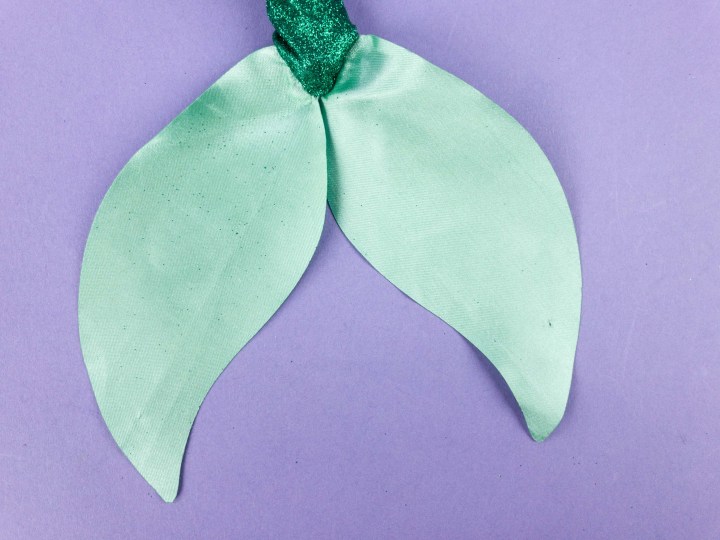 Flounder Figure: Flounder comes with the doll (the main toys from this box are basically unpackaged Disney Store toys) and is super cute!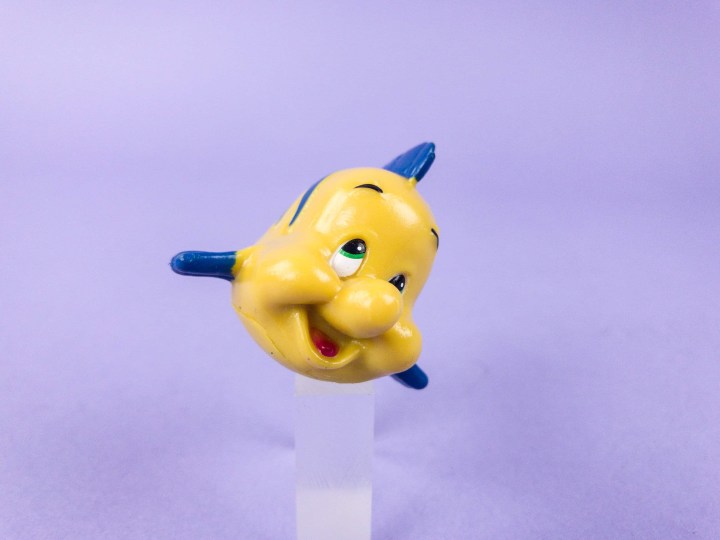 I love that they included Flounder with Ariel!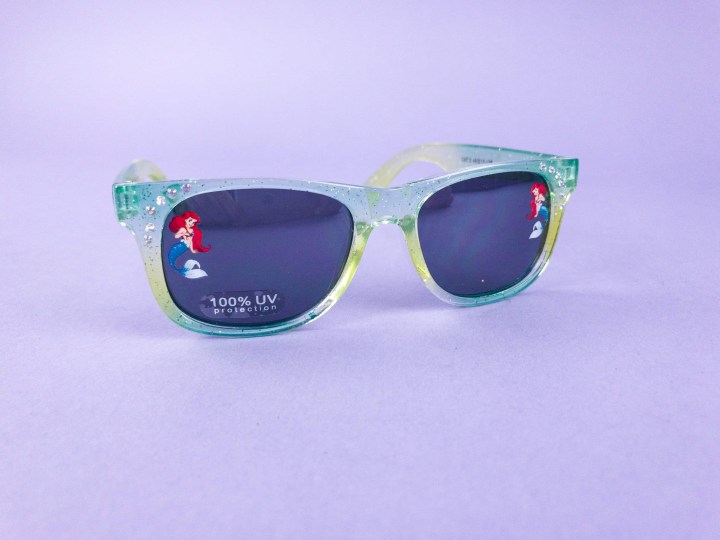 Little Mermaid Sunglasses ($8?) These cute sunglasses offer 100% UV protection, have a pretty green and yellow translucent frame that's packed full of glitter.
Each side has rhinestone accents and Ariel on the lens!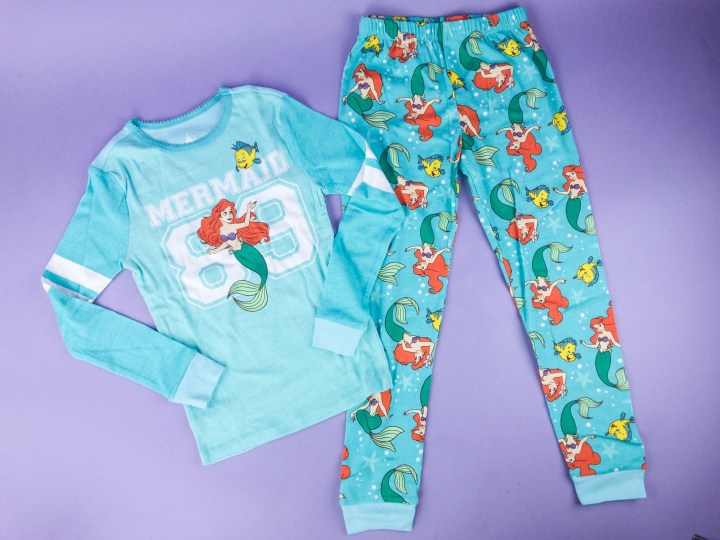 Little Mermaid Pajamas Set (original retail $39.95?) When this box originally launched the sizes only went to a size M – but L is now available so check it out if you needed a bigger size. These jammies are cute – but sort of all wrong for a summer box.  Good for travel and chilly rooms though!
As soon as my kids discovered this box they were all about it! From the pirate ship to the fish to the mermaid, they were super happy to play with it all! There are still some kinks – they sent out the previous box, sent multiple emails about delays, invited subscribers to respond directly to the email, and still haven't fixed the nonexistent email address they provided. But besides that hiccup, it's a cute little box for $30, and every other month seems just right.
FYI – this box is still shipping!
Visit Disney Princess Pleybox to subscribe or find out more!